Sympathy is a subject that has been discussed since the word and the meaning of the word were first introduced into the world. Feeling sympathy should come from a genuine place and it should be used to help share the pain of someone else.
If you are a believer that sympathy can help any situation, then these quotes are for you! These sympathy quotes will range from personal tales to where the feeling of sympathy truly comes from.
1. Bram Stoker Believes Sympathy Helps
"Though sympathy alone can't alter facts, it can help to make them more bearable." – Bram Stoker
Sympathy is definitely not a life saver but it can make tough times a little easier. Being sympathetic for people can make them want to be around you because you understand how are they feeling. It may not help but it can lighten the mood.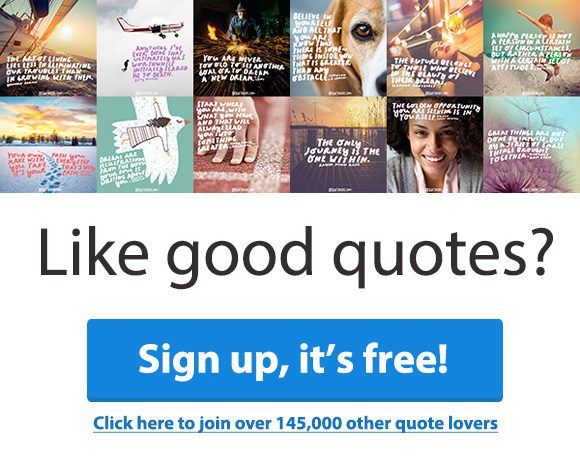 2. Sophie Kinsella Values her mother's Sympathy to a Fault
"There's nothing like your mother's sympathetic voice to make you want to burst into tears." – Sophie Kinsella
When your mother is sympathetic to you, you always feel bad. Your mother loves you and wants to see you do well in whatever you do in life. When she truly feels bad you may feel like you let her down and the only thing you want to do is cry.
3. Russell Brand Believes Being Sympathetic is Difficult with Some People
"It is difficult to feel sympathy for these people." – Russell Brand
It is certainly hard to feel sympathetic for some people. Even when you tell someone over and over that what they are doing is a bad idea, they still do it. When everything goes wrong it is hard to feel sympathy for them because they knew what was coming all along.
4. Anonymous Believes Sympathy is Powerful
"One word of sympathy can heal the thousand wounds of heart and soul." – Anonymous
One word sympathy can carry a lot of weight. One word of sympathy can heal the wounds of many hearts and souls because of the meaning behind the word. If you choose your sympathy wisely you can make any situation more positive.
5. Napoleon Bonaparte Prefers Laughs over Tears
"We must laugh at man to avoid crying for him." – Napoleon Bonaparte
Laughing at someone, depending on the context of the situation, is better than crying for them. Laughter can bring joy in some instances. However, when someone is really down and our natural reaction is too sympathetic, sometimes we do not have a choice for the way we feel.
6. Charles Henry Describes the Dynamic of Sympathy
"Sympathy is two hearts tugging at one load." – Charles Henry
Sympathy lets us take some of the burden off of other people. When we care as much as they do, we are able to split the pain and take some of it for ourselves. Sympathy is really just a way to help the ones we care about move on.
7. Kate Chopin Compares Sympathy to Love
"Subtle bond which we call sympathy, which we might as well call love." – Kate Chopin
Feeling sympathetic for someone usually means that we care about them. Sympathy is not always a normal feeling because if it was we would be feeling sympathy all day long. Sympathy is closely related to love because of the degree of care we give.
8. George Eliot Relates Sympathy to Art
"If art does not enlarge men's sympathies, it does nothing morally." – George Eliot
Art is made to make us feel sympathetic toward the people in which the art is depicting or even the artist. Every portrait has a meaning behind it and usually they are of someone who has seen tough times. If art does not produce a feeling of sympathy it does nothing for us morally.
9. Ernest Agyemang Yeboah Believes Every Act has Consequences
"Before you cut down the tree, think of the birds that take refuge on it." – Ernest Agyemang Yeboah
Before we do anything, we must think of the people or the things that we are hurting. With every tree cut down, birds have to find a new home. There is always a consequence to our actions that must be thought of beforehand.
10. Mokokoma Mokhonoana Believes our Sincerity is Limited
"We unconsciously limit the number of people toward whom we are sincerely sympathetic." – Mokokoma Mokhonoana
We are not sympathetic to everyone that meet. We are sympathetic to the people we care about and we subconsciously limit that number of people. If we are sympathetic to everyone, our sympathy would not seem genuine.
11. Criss Jami Believes in Loving the ones who Need It
"Look for the person everyone hates, and love them." – Criss Jami
Everybody needs love, no matter what they may say. It is important to love the people who we may not think deserve it. These are the people who need love the most. The people who need our sympathy and our love are sometimes the ones who seem to have it all together.
12. Ashly Lorenzana Keeps it Simple
"Simply be present and have sympathy." – Ashly Lorenzana
It is easy to be present. It is harder to have sympathy but it can still be done. Be present and have sympathy for people when they are down. You do not need to do too much. You have to be there for someone and spend time with them and they start to heal.
13. Auliq Ice Believes Tears Depend on Where They Come From
"Weeping for other people's pain isn't true weeping if it doesn't come from deep down your heart." – Auliq Ice
Weeping for someone else does not mean a thing if it does not come from a genuine place in your heart. If we cry for a reason other than pure sympathy for another person, we are wasting our time and energy.
14. Dennis Lehane Believes Sympathy is Easy
"Sympathy is easy because it comes from a position of power." – Dennis Lehane
Sympathy is feeling bad for another person. We usually only feel bad for people that we feel are not as successful or are not as privileged as us. Sympathy does sometimes come from a position of power even if we do not think it does.
15. Dean Koonts Compares Sympathy and Pity
"Sympathy is a nobler feeling than pity." – Dean Koontz
Sympathy is a nobler feeling than pity because of the response it elicits. Sympathy comes from a source of care while pity comes from a source of power. We usually feel sympathy for the ones we care about and pity for the ones we think deserve it.
16. Ashly Lorenzana Values Silence
"Just remember that dogs are a man's best friend without ever speaking a word to them." – Ashly Lorenzana
Sometimes we try too hard to comfort people when all we really need to do is be there for them and give them someone to confide in. We don't always need to save them or make them feel better, just make them feel comfortable with our presence.
17. Auliq Ice Describes a Universal Love
"With mercy and sympathy, no one will hate to love one another." – Auliq Ice
If we all have mercy and sympathy toward each other, we can all begin to love each other for who we are and nothing more. Mercy and sympathy are both very important attributes we must all try to learn and practice.
18. Criss Jami has Sympathy for Villains
"As a kid my heart would break for the villains." – Criss Jami
Sometimes we do feel sympathy for the villains in the movies or in the books that we read. We feel that maybe they are just misunderstood and a clear conversation would let us know of their real intentions. Feeling sympathy for a villain means you can feel sympathy for anyone.
19. Harriet Beecher Stowe Believes Sympathy is Around Everyone
"An atmosphere of sympathetic influence encircles every human being." – Harriet Beecher Stowe
Every human being has people in their lives that are sympathetic. Whether that sympathy is towards them or towards another person can be irrelevant. We learn to be sympathetic from a young age usually because of our parents and family members.
20. Rare Bird Knows what we Need
"And Sympathy is what we need my friend." – Rare Bird
Sometimes sympathy is all that we need to bring each other closer. Sympathy is something that can be the smallest gesture but can mean a lot to someone. Being there for them and sharing their pain can go a long way.
21. Victoria Schwab Compares Curiosity to Sympathy
"Curiosity is a gateway drug to sympathy." – Victoria Schwab
When we become curious we find out a lot more than we may have intended. When we are curious of people's pasts and ask them about it, they usually tell us. This can lead us to feeling sympathetic towards them because of the things they have had to go through.
More Quotes on Being a Good Person