Gratitude has great value and plays a big part on our happiness and every ascpect of our life. If you never learn to be grateful, nothing will ever be enough and you'll always be unhappy and feel like something is missing. These gratitude quotes show us the importance of being thankful, what gratitude really is and means, and how to make gratitude a part of your everyday life.
Gratitude Quotes on the Importance of Being Thankful
"Gratitude makes sense of our past, brings peace for today, and creates a vision for tomorrow." – Melody Beattie
"Gratitude is the healthiest of all human emotions. The more you express gratitude for what you have, the more likely you will have even more to express gratitude for." – Zig Ziglar
"Develop an attitude of gratitude, and give thanks for everything that happens to you, knowing that every step forward is a step toward achieving something bigger and better than your current situation." – Brian Tracy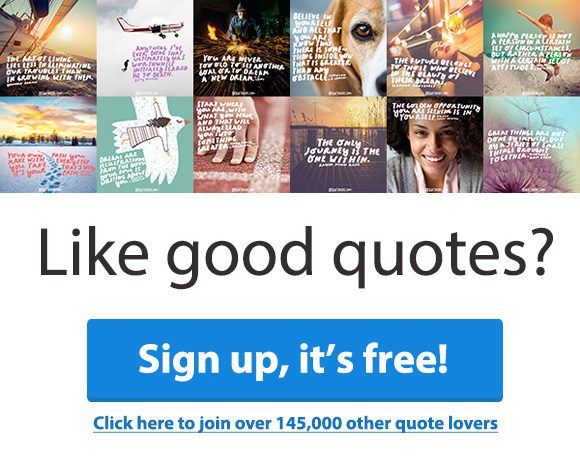 "Gratitude changes the pangs of memory into a tranquil joy." – Dietrich Bonhoeffer
"It is through gratitude for the present moment that the spiritual dimension of life opens up." – Eckhart Tolle
"When a person doesn't have gratitude, something is missing in his or her humanity. A person can almost be defined by his or her attitude toward gratitude." – Elie Wiesel
"Gratitude is one of the strongest and most transformative states of being. It shifts your perspective from lack to abundance and allows you to focus on the good in your life, which in turn pulls more goodness into your reality." – Jen Sincero
"Gratitude unlocks the fullness of life. It turns what we have into enough, and more. It turns denial into acceptance, chaos to order, confusion to clarity. It can turn a meal into a feast, a house into a home, a stranger into a friend." – Melody Beattie
"Gratitude bestows reverence, allowing us to encounter everyday epiphanies, those transcendent moments of awe that change forever how we experience life and the world." – John Milton
"Have gratitude for the things you're discarding. By giving gratitude, you're giving closure to the relationship with that object, and by doing so, it becomes a lot easier to let go." – Marie Kondo
"I think gratitude is a big thing. It puts you in a place where you're humble." – Andra Day
"We love to commiserate and troubleshoot and prepare for the worst, and gratitude yanks us out of that and reminds us of the ridiculous amount of infinite blessings that are around us at all times." – Jen Sincero
"The kind of experience of humility and happiness that comes with gratitude tends to crowd out whatever is coarse, or ugly, or mean." – Kevin DeYoung
"Gratitude helps you to grow and expand; gratitude brings joy and laughter into your life and into the lives of all those around you." – Eileen Caddy
What is Gratitude?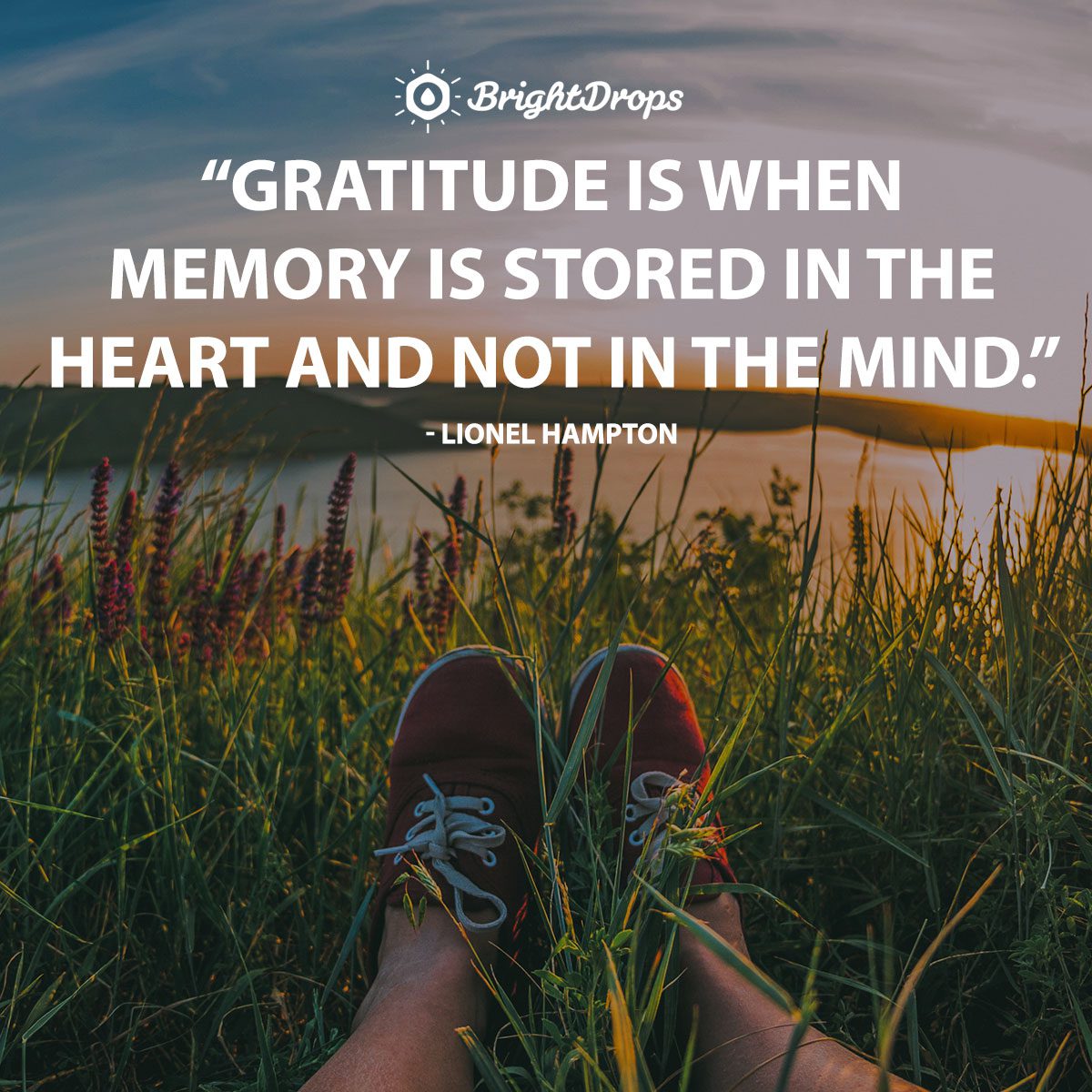 "Gratitude is when memory is stored in the heart and not in the mind." – Lionel Hampton
"Gratitude is not only the greatest of virtues, but the parent of all the others." – Marcus Tullius Cicero
"Gratitude is the sign of noble souls." – Aesop
"The discipline of gratitude is the explicit effort to acknowledge that all I am and have is given to me as a gift of love, a gift to be celebrated with joy." – Henri Nouwen
"I would maintain that thanks are the highest form of thought, and that gratitude is happiness doubled by wonder." – Gilbert K. Chesterton
"Gratitude is the inward feeling of kindness received." – Henry Van Dyke
"Thankfulness is the beginning of gratitude. Gratitude is the completion of thankfulness. Thankfulness may consist merely of words. Gratitude is shown in acts." – Henri Frederic Amiel
"Gratitude is riches. Complaint is poverty." – Doris Day
"Joy is the simplest form of gratitude." – Karl Barth
"Gratitude isn't a burdening emotion." – Loretta Young
"Gratitude is the most exquisite form of courtesy." – Jacques Maritain
"Happiness is itself a kind of gratitude." – Joseph Wood Krutch
Quotes on How to Express Gratitute
"Thank you is the best prayer that anyone could say. I say that one a lot. Thank you expresses extreme gratitude, humility, understanding." – Alice Walker
"As we express our gratitude, we must never forget that the highest appreciation is not to utter words, but to live by them." – John F. Kennedy
"Give yourself a gift of five minutes of contemplation in awe of everything you see around you. Go outside and turn your attention to the many miracles around you. This five-minute-a-day regimen of appreciation and gratitude will help you to focus your life in awe." – Wayne Dyer
"I don't have to chase extraordinary moments to find happiness – it's right in front of me if I'm paying attention and practicing gratitude." – Brene Brown
"I acknowledge my feeling and gratitude for life by praising the world and whoever made all these things." – Mary Oliver
"There is something calming and emotionally restoring when you focus on gratitude for a known deed that helped you, instead of fear of the unknown." – Mark Goulston
Quotes on Who/What We Should Be Thankful For
"I think, with never-ending gratitude, that the young women of today do not and can never know at what price their right to free speech and to speak at all in public has been earned." – Lucy Stone
"One looks back with appreciation to the brilliant teachers, but with gratitude to those who touched our human feelings. The curriculum is so much necessary raw material, but warmth is the vital element for the growing plant and for the soul of the child." – Carl Jung
"Our love, our gratitude, our admiration for our men and women in uniform, our veterans and their families – all of that is bigger than any one party or any one election." – Michelle Obama
"Nature's beauty is a gift that cultivates appreciation and gratitude." – Louie Schwartzberg
More on Gratitude:
20 Ways a Gratitude Journal Can Cultivate Positive Personal Change