Steve Jobs was an American inventor and entrepreneur who, together with his partner Steve Wozniak, founded Apple, the company that is at the forefront of computers and mobile phones today. A college dropout with no real qualifications, Jobs went on to become synonymous with iPods, iPhones, and iPads, as well as being a founding father of Pixar Animation Studios.
Steve Jobs' legacy is evident everywhere – he simplified personal computers so they were accessible to all – and created the world's first successful touchscreen phone. But he also gave generations of kids some wonderful memories, with movies like Toy Story, Finding Nemo, and Monsters Inc. – memories they can recreate with their own children and grandchildren.
Reading Steve Jobs quotes will make you look at life in a totally different way, from the job that you do to the realization that time is the most precious commodity. Reading these quotes will spur you on to live the best life you possibly can, while ignoring the people who tell you that you can't.
Steve Job Quotes on Success
"Get closer than ever to your customers. So close that you tell them what they need well before they realize it themselves." – Steve Jobs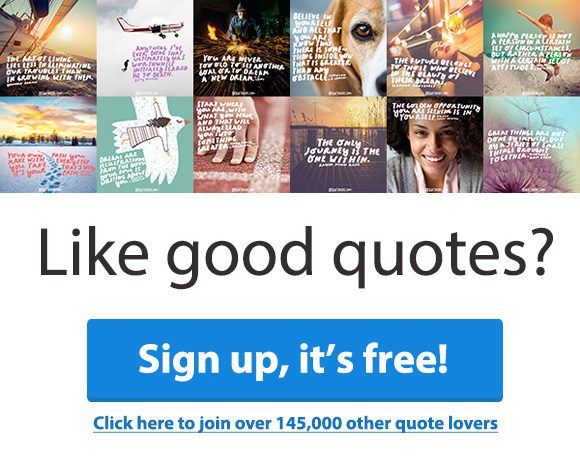 "I think all of us need to be on guard against arrogance which knocks at the door whenever you're successful." – Steve Jobs
"I don't care about being right. I care about success and doing the right thing." – Steve Jobs
Steve Job Quotes on Work, Product Creation and Apple
"The really great person will keep on going and find the key, underlying principle of the problem, and come up with a beautiful elegant solution that works." – Steve Jobs
"For you to sleep well at night, the aesthetic, the quality, has to be carried all the way through." – Steve Jobs
"Don't get hung up on who owns the idea. Pick the best one, and let's go." – Steve Jobs
"We are very careful about what features we add because we can't take them away." – Steve Jobs
"The products suck! There's no sex in them anymore!" – Steve Jobs
"You can build your own things that other people can use. And once you learn that, you'll never be the same again." – Steve Jobs
"On the blue box: That was what we learned: was that us, too, we didn't know much. We could build a little thing that could control a giant thing and that was an incredible lesson." – Steve Jobs
"There is a tremendous amount of craftsmanship between a great idea and a great product." – Steve Jobs
"The Lisa people wanted to do something great. And the Mac people want to do something insanely great. The difference shows." – Steve Jobs
"We do no market research. We don't hire consultants. We just want to make great products." – Steve Jobs
Steve Job Quotes on Time
"The most precious thing that we all have with us is time." – Steve Jobs
"Your time is limited, so don't waste it living someone else's life. Don't be trapped by dogma, which is living with the results of other people's thinking." – Steve Jobs
"We he had everything to gain. And we figured even if we crash and burn, and lose everything, the experience will have been worth ten times the cost." – Steve Jobs
"The only thing you have in your life is time. If you invest that time in yourself to have great experiences that are going to enrich you, then you can't possibly lose." – Steve Jobs
Steve Job Quotes on What Matters
"Being the richest man in the cemetery doesn't matter to me… Going to bed at night saying we've done something wonderful… that's what matters to me." – Steve Jobs
"Details matter, it's worth waiting to get it right." – Steve Jobs
Steve Job Quotes on Living in the Present
"Let's go invent tomorrow rather than worrying about what happened yesterday." – Steve Jobs
"If today were the last of your life, would you do what you were going to do today?" – Steve Jobs
Steve Job Quotes on Change
"And you can change it, you can influence it." – Steve Jobs
"The minute that you understand that you can poke life and actually something will pop out the other side, that you can change it, you can mold it." – Steve Jobs
Steve Job Quotes on Life
"You have to trust in something, your gut, destiny, life, karma, whatever." – Steve Jobs
"Once you discover one simple fact, and that is everything around you that you call life, was made up by people that were no smarter than you." – Steve Jobs
"Sometimes life hits you in the head with a brick. Don't lose faith." – Steve Jobs
"Now, as you graduate to begin anew, I wish that for you, 'Stay hungry, stay foolish'." – Steve Jobs
"Remembering that I'll be dead soon is the most important tool I've ever encountered to help me make the big choices in life." – Steve Jobs
"I think the things you most regret in life are things you didn't do. What you really regret was never asking that girl to dance." – Steve Jobs
Steve Job Quotes on Death
"I think death is the most wonderful invention of life. It purges the system of these old models that are obsolete." – Steve Jobs
"No one wants to die. Even people who want to go to heaven don't want to die to get there." – Steve Jobs
"Almost everything, all external expectations, all pride, all fear of embarrassment or failure, these things just fall away in the face of death, leaving only what is truly important." – Steve Jobs
"Remembering that you are going to die is the best way I know to avoid the trap of thinking you have something to lose. You are already naked." – Steve Jobs
"Without death, there would be very little progress." – Steve Jobs
Steve Job Quotes on Love
"Believing that the dots will connect down the road will give you the confidence to follow your heart." – Steve Jobs
"If you don't love it, you're going to fail." – Steve Jobs
"And most important, have the courage to follow your heart and intuition. They somehow already know what you truly want to become. Everything else is secondary." – Steve Jobs
"There is no reason not to follow your heart." – Steve Jobs
"I've been rejected, but I was still in love." – Steve Jobs
"I'm convinced that the only thing that kept me going was that I loved what I did. You've got to find what you love." – Steve Jobs
Steve Job Quotes on Everything Else
"In the broadest context, the goal is to seek enlightenment – however you define it." – Steve Jobs
"One way to remember who you are is to remember who your heroes are." – Steve Jobs
"That's been one of my mantras – focus and simplicity." – Steve Jobs
"I decided to drop out and trust that it would all work out okay." – Steve Jobs
"If you want it, you can fly, you just have to trust you a lot." – Steve Jobs
"It's more fun to be a pirate than to join the Navy." – Steve Jobs
"You have to believe that the dots will somehow connect in your future." – Steve Jobs
"People judge you on your performance, so focus on the outcome. Be a yardstick of quality. Some people aren't used to an environment where excellence is expected." – Steve Jobs
"Don't let the noise of other's opinions drown out your own inner voice." – Steve Jobs
"Ultimately, it comes down to taste. It comes down to trying to expose yourself to the best things that humans have done and then try to bring those things into what you're doing." – Steve Jobs
"People who know what they're talking about don't need PowerPoint." – Steve Jobs
"I'm actually as proud of many of the things we haven't done as the things we have done." – Steve Jobs
"I always advise people – Don't wait! Do something when you are young, when you have nothing to lose, and keep that in mind." – Steve Jobs
"I do not adopt softness towards others because I want to make them better." – Steve Jobs