The first step in being motivated is to take the first step. Aren't you glad you didn't set this list aside to look at later? Procrastinating doesn't often do much for us but create a big pile of things we still need to get to; it's heavy on the mind. Read through these motivational quotes and pick one that lights a fire under your backside for the day.
1. William James on Unfinished Business
"Nothing is so fatiguing as the eternal hanging on of an uncompleted task." – William James
They just hang there, those things that need to be done. Walking around with a huge pack on your back full of things that you still need to do is one of the most exhausting things you can experience. Though tasks might not be enjoyable, the feeling of having them done is even more enjoyable.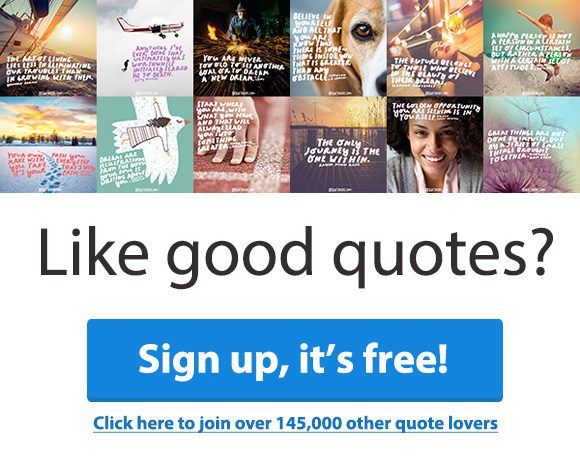 2. Olin Miller Says Don't Make It Harder For Yourself
"If you want to make an easy job seem mighty hard, just keep putting off doing it." – Olin Miller
Even easy jobs become harder when we put them off so long that they haunt our steps every day. You might keep putting off the same easy task though you know it still needs to be done, yet you still keep putting it off, and the cycle continues. Break the cycle – complete your task.
3. Norman Vincent Peale Says You Might Never Be Sure
"If you put off everything till you're sure of it, you'll never get anything done." – Norman Vincent Peale
There are very few times in life when we are sure of everything we do. Sometimes life takes a bit of faith to get started and the feelings of surety come later. Waiting until the perfect time or place to do something might mean that you wait for a long time. Wouldn't it just be nicer to get things done now?
4. Harry A. Hopf on the Risks of Procrastination
"Often greater risk is involved in postponement than in making a wrong decision." – Harry A. Hopf
The reason for this is because you can wait so long to do something that you miss out on the opportunity entirely. If you procrastinate because you are fearful of making a poor choice, life is going on without you and you might end up regretting your procrastination. So pull up your boot straps and get to work!
5. E. L. Simpson on Ideas
"Getting an idea should be like sitting on a pin; it should make you jump up and do something." – E. L. Simpson
Though it is true that not every idea needs to come to fruition, many ideas can be used as fuel to get yourself up and going. Don't let so many wonderful ideas come through your head and fade into forever; trust yourself and your abilities, and get busy creating your life the way you want it.
6. Napoleon Hill Says To Quit Waiting
"Don't wait. The time will never be just right." – Napoleon Hill
The circumstances may never be exactly as you want them to be. While you wait for things to be in the perfect place, there will be opportunities and parts of life that you miss out on. The easiest way to do something is simply to get started. What can you do today to create a better life for yourself?
7. Byron Pulsifer Knows a Little Goes a Long Way
"Doing just a little bit during the time we have available puts you that much further ahead than if you took no action at all." – Byron Pulsifer
If there is a large task on your list that you have been putting off, it has probably been weighing on your mind. If it's that huge, break it down into simpler parts; work on that task for 10 minutes at a time until it is done. At least you'll be making progress.
8. L.M. Heroux on Getting To Work
"Stop talking. Start walking." – L.M. Heroux
There comes a time when you must stop speaking about what you want to do and get up to start doing it. There is a time for talk and ideas, and a time for action. If you find that your words lack the action to back them up, do something to change that right now.
9. Marie Beynon Ray Tells You To Do It Now
"Begin doing what you want to do now." – Marie Beynon Ray
There are many reasons for waiting to do what we want to do. Sometimes the time is simply not right. However, most other times it is simply our own fears and insecurities that keep us from completing the things that we say we would like to do.
10. Martin Luther King, Jr. Says The First Step is Best
"You don't have to see the whole staircase, just take the first step." – Martin Luther King, Jr.
We won't always see the entire picture when we begin something new. The good thing is, is that we don't have to. We simply need to know the first step or two on that journey and the rest will be revealed in time. Trust the process and take that first step. You know you want to.
11. Abraham Lincoln on Hustling
"Things may come to those who wait, but only the things left by those who hustle." – Abraham Lincoln
Those who are busy creating their lives might often leave things to all the others who sit around waiting. But do you want sloppy seconds or would you rather go out and create your own success? Try being the hustler that gets things done and is the one leaving opportunities to everyone else. It will be life changing.
12. Alexandre Graham Bell on Taking Action
"The only difference between success and failure is the ability to take action." – Alexandre Graham Bell
It's been said before and we will say it again, words without action are nearly meaningless. Sometimes success is only just a few hours away and requires just a little bit more hard work. Quitting, or not taking action in the first place, is a sure sign of failure. You can't fail if you keep going.
13. David Allen Tells You To De-stress Yourself
"Much of the stress that people feel doesn't come from having too much to do. It comes from not finishing what they started." – David Allen
The more you don't finish, the more these tasks weigh on your mind. This stress does nothing but create more stress. The cure? Getting something done that needs doing. Take two things off of your to do list and do them today. We guarantee you'll feel better.
14. William Arthur Ward Says Don't Follow the Crowd
"Begin while others are procrastinating. Work while others are wishing." – William Arthur Ward
Many people sit around wishing for different circumstances but do nothing to change them. Misery loves company and while there are those that would sit in misery, you should take that time and to get to work. You'll have the life you want and all the others will wonder how you did it.
15. Kim Lyons Knows Todays Value
"Yesterday is a cancelled check. Tomorrow is a promissory note. Today is the only cash you have, so spend it wisely." – Kim Lyons
Today is the only day that you'll ever have. Yesterday is useful in the lessons that you might have learned, but it has no power today. Tomorrow comes with the fact that anything can happen and there are no guarantees. The only guarantee you have is the one in this moment. Make it count.
16. Pablo Picasso Warns To Not Put Things Off
"Only put off until tomorrow what you are willing to die having left undone." – Pablo Picasso
Since there are no guarantees tomorrow, anything that you put off today may go completely undone. The best time to get something done is right now. You only have each moment to control so choose wisely and choose to complete things that need doing. Make your life a priority.
17. David Lloyd George Says It Tarnishes Character
"There is nothing so fatal to character as half-finished tasks." – David Lloyd George
You might be a wonderful person, but this quote indicates that it hurts your character when you do not finish tasks. It definitely can make people realize that you are unreliable. That is probably not how you want to be viewed in life. Set a goal to finish a task or two that has been left undone and you'll get better at completing tasks over time.
18. Gene Hayden on Dreamers and Doers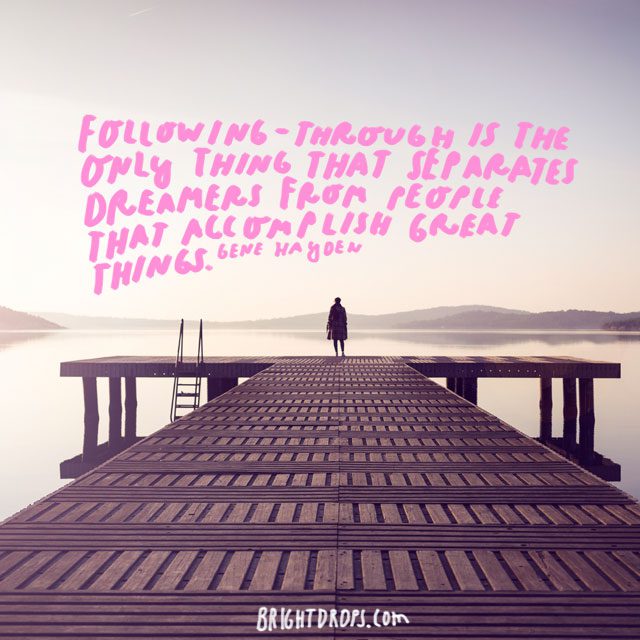 "Following-through is the only thing that separates dreamers from people that accomplish great things" – Gene Hayden
If it were so easy to have success, everybody would be living the life of their dreams. It takes work too create things of substance. Dreamers often have their heads in the clouds, but those that get things done have their feet on the ground applying elbow grease to accomplish great things.
19. Edward Young Cautions You to Keep Your Own Time
"Procrastination is the thief of time." – Edward Young
When you procrastinate something, you are stealing time from yourself in the future. It feels so much better to get something accomplished when it needs to be done, instead of having it hangover your head to be done another day. You might not have the time later so make sure to do it now.
20. Benjamin Franklin Says Time Goes On
"You may delay, but time will not" – Benjamin Franklin
The more you put off doing things that you want to do, the more time slips you by. Sometimes before you know it, you look around and years have gone by and you still haven't done what you wanted to do. Work with time and work on getting your tasks completed.
21. Eva Young Says Don't Think Too Much
"To think too long about doing a thing often becomes its undoing." – Eva Young
When you sit around thinking too long about doing something, you end up not ever doing it, or you miss the chance. Over analyzing and being stuck in thinking can be the shackles that keep you from living the life you want to live. They are self-made shackles so you can take them off yourself simply by choosing to take action.
22. Victor Kiam Warns of Assassins
"Procrastination is opportunity's assassin." – Victor Kiam
The perfect opportunity comes along, it's an alignment with things that you've said you wanted for your life, and then you decide that you will put it off for another day. That opportunity was just murdered by your procrastination. Take some kind of opportunity today and jump on it.
23. Stephen King Knows How To Get To Work
"Amateurs sit and wait for inspiration, the rest of us just get up and go to work" – Stephen King
Inspiration is a great thing to have, but when it doesn't come so readily then hard work is what it's is required. Sometimes, just getting to work brings the inspiration we're looking for the first place. There is a time for waiting and a time for action, make sure not to get stuck in either place for too long; they both have their purpose.
24. David Allen Tells You To Pay Attention
"If you don't pay appropriate attention to what has your attention, it will take more of your attention than it deserves" – David Allen
Your attention is being placed on things every moment of every day. Would you rather pay more attention to watching television, or working to create the life you want? Success is making a concerted effort to focus on your dreams. When this happens, you control where your attention goes instead of all the other little things wasting your attentions for you.
25. Napoleon Bonaparte Knows When It's Time To Act
"Take time to deliberate; but when the time for action arrives, stop thinking and go in." – Napoleon Bonaparte
There is always a time to sit, think, and plan, but there comes a time for you to get up to get to work. Even if you don't think that you're done thinking, you still need to get up and do what you want to do so that you can create the life you want.
26. Dale Carnegie Says To Get It Over With
"Do the hard jobs first. The easy jobs will take care of themselves." – Dale Carnegie
Getting the hard jobs over with first allows you to relax a little and it makes all the littler jobs easier to do. Saving something huge until the very end can be extremely demotivating. Get up each day and note which job is the one you least want to do, and start with it.
27. Jim Rohn Suggests to Create the Habit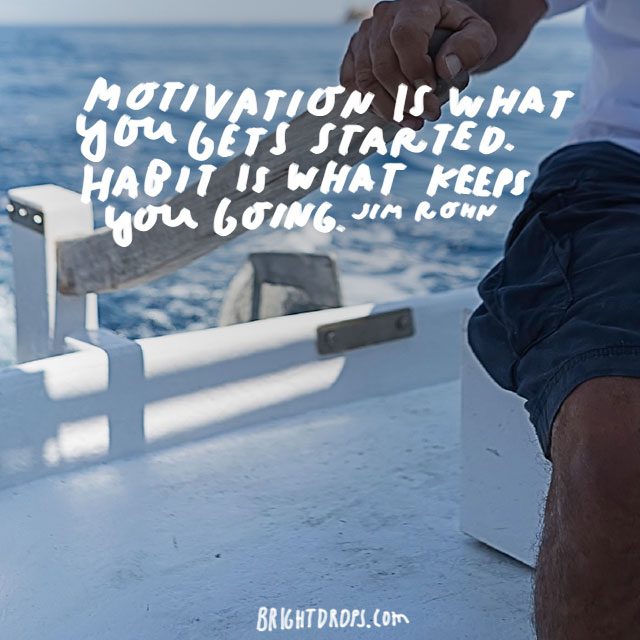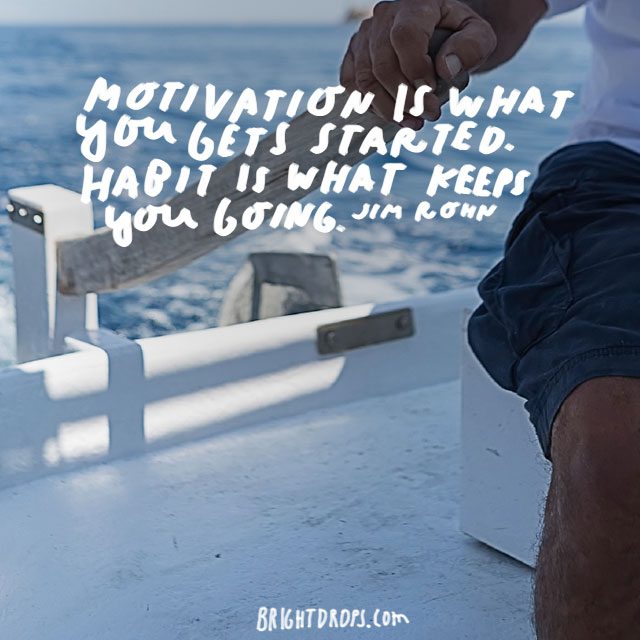 "Motivation is what gets you started. Habit is what keeps you going." – Jim Rohn
Motivation wanes over time and it can be easy to get bored and want to quit what you're doing and do something else. However, the longer you work, the more it becomes habit and you can rely on that to help you complete your tasks. Your habit will be the fuel you need to keep going.
28. Peter Drucker on Action and Reflection
"Follow effective actions with quiet reflection. From the quiet reflection will come even more effective action." – Peter Drucker
Once you've taken action and completed something, go back into that still, quiet place within yourself. It gives you a chance to rest and recuperate, and also allow you to receive motivation to take more action on another day with other tasks. Action and reflection ebb and flow, make sure to go with their cycles and use them to your advantage.
29. Alexander Graham Bell Wants You To Focus
"Concentrate all your thoughts upon the work in hand. The sun's rays do not burn until brought to a focus." – Alexander Graham Bell
You have all of the energy you need to complete what you want to do. The trick is making the decision to get started. Focus all of your energy from time to time on the things that you want to accomplish. Combining all of your focus and energy will allow you to complete tasks more effectively.
(Read this next: 55 Motivational Quotes That Can Change Your Life)