Confucius is a deity in traditional Taoism (or Daoism for you Westerners). Why is this guy so immortalized anyway? Well, it turns out he had more than just a few titbits of wisdom. The guy was a walking embodiment of enlightenment and living in the moment. Buckle up. You're about to get your yin and yang all sorted out.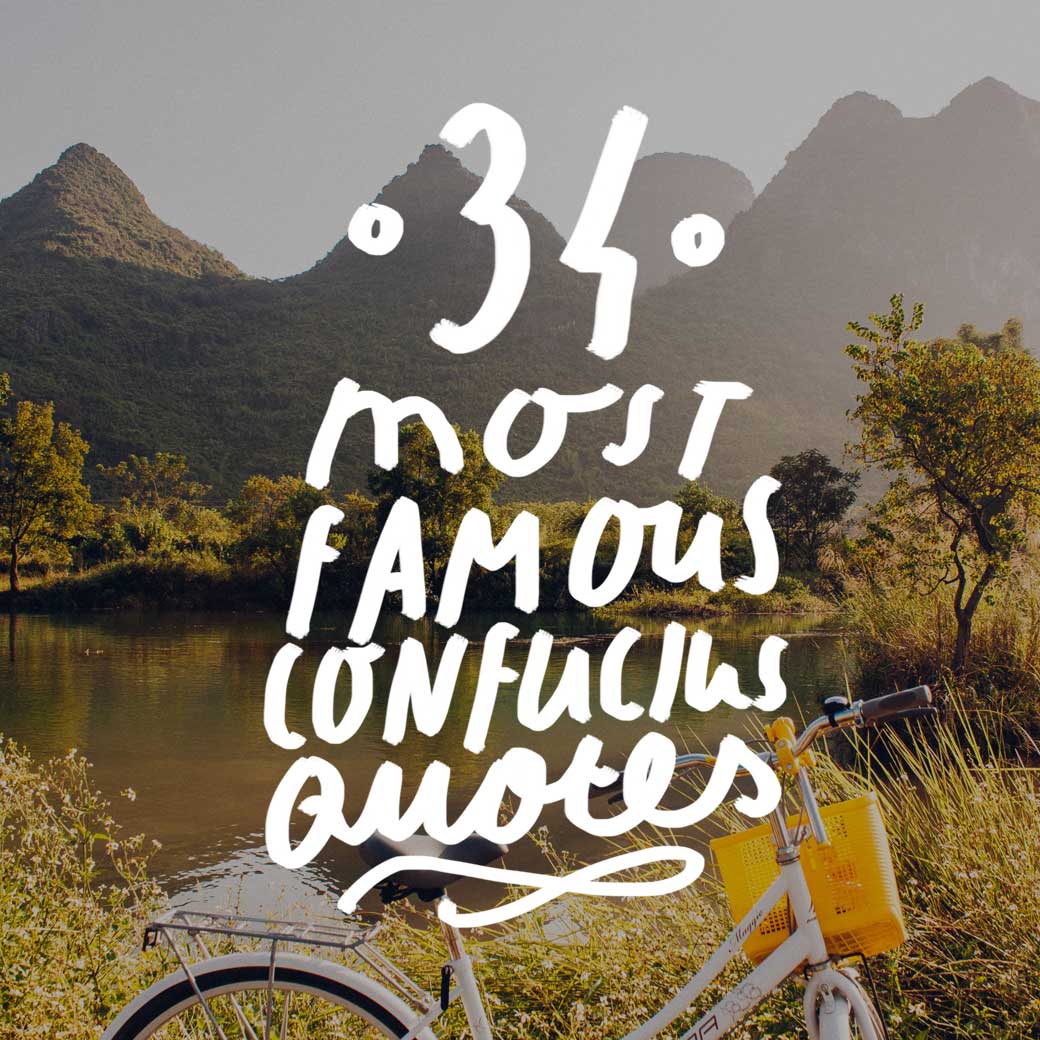 1.Confucius says life is simple.
"Life is really simple, but we insist on making it complicated." – Confucius
Life is pretty simple. We are often the ones that make our own problems. We seem to want so much more from life than we need. If we were willing to accept what we need and be grateful for anything extra, we would be so much more content.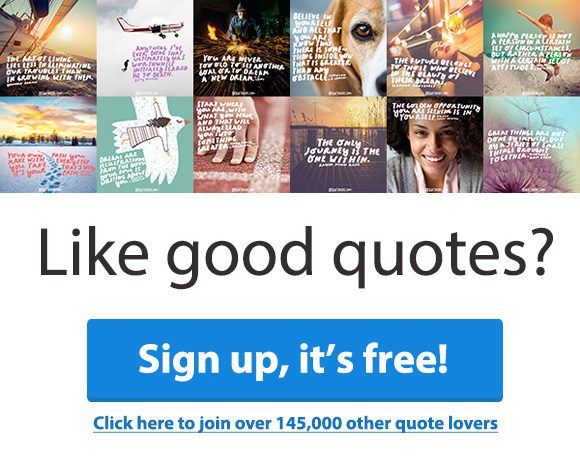 2.Take it easy.
"It does not matter how slowly you go as long as you do not stop." – Confucius
Progress is progress. It doesn't matter how fast you are moving, as long as you are moving forward. People get so caught up in the fast-paced world around them that they begin to replicate that pace without knowing where they are going. Know where you're going and enjoy the journey.
3.Do what you love, if you must do.
"Choose a job you love, and you will never have to work a day in your life." – Confucius
Thousands of years before we would be caught in the hamster wheel of life in the 21st century, Confucius gave us these words of wisdom. Look around you and decide if you are doing what you love. If you do what you love, suddenly it doesn't feel like work anymore.
4.Confucius has the keys to success.
"The will to win, the desire to succeed, the urge to reach your full potential… these are the keys that will unlock the door to personal excellence." – Confucius
When you begin down the path of fulfilling your life goals, don't lose sight of what's important. The most important factor in success, is having that drive to accomplish what you want. That's the same fuel that will make you push yourself to become the best you you can be.
5.Confucius loves Chumbawamba.
"Our greatest glory is not in never falling, but in rising every time we fall." – Confucius
Another translation of this same quote says, "Fall down 8 times, get up 9." Either way, the best way to be a winner in anything, is to continue pushing forward. It doesn't matter how fast you go or how great your obstacles, it's all about your personal drive, the motor that moves you.
6.Beauty is in the eye of the beholder.
"Everything has beauty, but not everyone sees it." – Confucius
When you begin moving toward your goals, it is much easier to look around you and appreciate the beauty that surrounds you. There is beauty in all things, but when you are caught up in the hustle and bustle of day to day survival, you can't see the small things for what they truly are.
7.You've gotta be dumb to be smart.
"Real knowledge is to know the extent of one's ignorance." – Confucius
When you start to really know things, you know you don't know nothing. Confucius has many versions of this idea in his Analects. As you get older, you realize just how little you actually know. Not because of a failing memory, but because of a larger world view.
8.Confucius the kinesthetic learner.
"I hear and I forget. I see and I remember. I do and I understand." – Confucius
We have varied this quote a million times since Confucius first recorded it. Teachers have even broken this down into a percentages chart. The reality is that you don't really know something until you've done it for yourself. Everyone is a hands on learner in that respect.
9.Confucius the statesman.
"The strength of a nation derives from the integrity of the home." – Confucius
Confucius was one of the first proponents of the nuclear family. He believed that having strength inside the home was the secret to personal and national success. He went on to talk about healthy and happy living within the home. All these things are very important, regardless of your living situation.
10.Confucius has no friends.
"Silence is a true friend who never betrays." – Confucius
In the modern, digital age, we never have silence. In a world that has placed mindfulness and meditation on a pedestal and made it into something elusive, we are afraid of silence. When was the last time you put down your phone and turned of the Internet for an entire day?
11.Confucius stays ready.
"Success depends upon previous preparation, and without such preparation there is sure to be failure." – Confucius
Being ready is important. Without the proper planning, you can't succeed at anything. The saying goes, "Those who fail to plan, plan to fail." There is some truth to the old adage. When you want success, you must put in the proper work to get there.
12.Confucius doesn't get angry.
"When anger rises, think of the consequences." – Confucius
Don't lose your head. You must maintain your cool, even in the toughest of times. When you begin to lose control of your reactions, just think about what may happen if you lose your anger. Whether it is just a personal relationship or a professional relationship, anger can only do harm.
13.The difference between thinking and learning.
"He who learns but does not think, is lost! He who thinks but does not learn is in great danger." – Confucius
When you begin to learn things, you must reflect on what you are learning. That is the only way to digest things appropriately. When you do a great deal of thinking, but you are stubborn to learning from your actions, you are setting yourself up for colossal failure.
14.Confucius can travel through time.
"Study the past, if you would divine the future." – Confucius
Confucius was the first person in recorded history to realize the cyclical nature of recorded history. If you want to know what is going to happen, see what has already happened. This is true in your personal life and the world at large. Don't expect new things to just pop up.
15.Confucius ain't no common man.
"The superior man thinks always of virtue; the common man thinks of comfort." – Confucius
Don't think first and foremost of your comfort. Think about those around you. Think about your integrity. Don't undermine yourself by complaining and focusing on what you don't have. Focus on the simple things in life that you already have covered. Life is pretty simple.
16.Confucius is an avid reader.
"You cannot open a book without learning something." – Confucius
Confucius probably made bookmarks with this quote on it. He was a proponent of the common man seeking knowledge for himself. This was 2000 years before education was made a priority for the eastern or western world. He was constantly encouraging the quest for knowledge.
17.The two types of men.
"Only the wisest and stupidest of men never change." – Confucius
There are two outcomes when you are presented with new knowledge or new opportunities in life. You can either learn from those mistakes and make the changes necessary to have success in life. Or, you can be stubborn and refuse to change anything about the way you think and operate in the world.
18.Confucius has short term memory loss.
"To be wronged is nothing unless you continue to remember it." – Confucius
Everyone gets taken advantage of at some point in your life. This is an opportunity to learn and make a change in the way you deal with people and conduct yourself. If you are stubborn, you will just continue to hold a grudge and never let go of that disappointment.
19.Confucius is careful.
"The cautious seldom err." – Confucius
If you are careful and intentional about your actions, you will succeed in most things. If you jump from one project to the next without taking precautions or learning from your journey, you are sure to encounter more problems. This is part of learning as you live.
20.Confucius is a minor.
"Better a diamond with a flaw than a pebble without." – Confucius
When you find a treasure, focus on the treasure itself. You can't look at all the tiny blemishes in every success that comes your way. You have to take the good with the bad. Sometimes, there is bad in the things you find. Just remember it could be much worse. Look at what you have, not what you don't.
21.Confucius isn't pushy.
"Do not impose on others what you yourself do not desire." – Confucius
Many have copied this same idea and made changes over the past 2500 years or so. Leaders lead by example. This was a favorite quote of George Washington and Israel Putnam (the real leader of the Continental Army) during the Revolutionary War. They would only go where they felt they would be successful.
22.Confucius wants you to be centered.
"I want you to be everything that's you, deep at the center of your being." – Confucius
Being yourself is everything. Deep inside, you have desires and thoughts that only you know. If you seek to fulfill yourself, you will make those thoughts and feelings come to the surface. When you bring that out, you will be more loved and accepted by all those you encounter. People love authenticity and integrity. They are magnetic personality traits.
23.Confucius is starting with the man in the mirror.
"If you look into your own heart, and you find nothing wrong there, what is there to worry about? What is there to fear?" – Confucius
If you know yourself, you don't have to worry about anything. You know your desires. You know what you want in life and you know how to go about making that a reality. In your heart, you know if you have good intentions. Seek what you want in your heart, and you're sure to find it.
24.Confucius thinks happy thoughts.
"The more man meditates upon good thoughts, the better will be his world and the world at large." – Confucius
When you look inside, you should focus on all the good thoughts you have. Don't let those thoughts of vengeance guide you. Instead, focus on the good things you want from life. Confucius also said, "When you seek revenge, dig two graves." Don't go digging graves. Instead, focus on the good things.
25.Confucius is humble.
"Humility is the solid foundation of all virtues." – Confucius
When you find the core values in your heart, you must be humble. Build all the desires and pursuits on a humble beginning. Know that you are not better than anyone, nor does anyone owe you anything. Take all people into consideration on your journey and you're likely to succeed.
26.Speak softly and carry a big stick.
"A superior man is modest in his speech, but exceeds in his actions." – Confucius
Teddy Roosevelt summed this one up a bit better, but Confucius said it first. When you speak, you are merely delivering words. Those words should indeed reflect what is in your heart and soul, but your actions are the real way you show people what you believe and what you desire.
27.Four types of people Confucius likes.
"The firm, the enduring, the simple, and the modest are near to virtue." – Confucius
You must be strong and you must persevere. Those are values that Confucius states in the Analects time and time again. He also talks about the simple man. Don't over complicate life. You must also be modest to be successful. Don't boast about your accomplishments, great or small.
28.Confucius says not to be selfish.
"When you are laboring for others let it be with the same zeal as if it were for yourself." – Confucius
When you work for something, pursue it with everything you have. Don't work with the idea that it will make you better. Even when others are getting the benefit, work just as hard. Believe that the Golden Rule is truth and all this will come back to you in the way of Karma.
29.Confucius always matches.
"A gentleman would be ashamed should his deeds not match his words."- Confucius
Don't speak out of one side of your mouth and then not follow through with your actions. It's sometimes hard to bite your tongue when things don't go your way. Stay true to yourself. That is so much more important than getting your frustrations out and undermining your integrity.
30.Confucius walks the line.
"To see and listen to the wicked is already the beginning of wickedness." – Confucius
Wickedness is a slippery slope. The first misstep can snowball and before you know it you are miles away from where you wanted to be in life. Be sure that you are not associating with those who do not share your goals and values in life. Your journey is too important to forsake.
31.Confucius is sad, but not depressed.
"We should feel sorrow, but not sink under its oppression."- Confucius
It's alright to be sad, just don't get so lost in your feelings that you can't function. There are plenty of tragedies in life. Confucius experienced tragedy and loss just like we all do. We must remember that life does go on, regardless of what happens around us.
32.Send Confucius a post card.
"Wherever you go, go with all your heart." – Confucius
When you are moving, don't focus on the pace, just focus on going. You must put your entire heart and your entire being into that journey. It's hard at times, but that's the nature of the journey. Life isn't going to be easy and that's why it's going to take a lot of heart to make it work.
33.Confucius lives like he's dying.
"If we don't know life, how can we know death?" – Confucius
You must understand the value of life before you can appreciate the magnitude of death. Death is only the end of life. If life was never lived to the fullest, death doesn't really happen. In order to have something come to an end, it must first begin. Have you begun your journey yet?
34.Confucius has a very talented army.
"Never give a sword to a man who can't dance." – Confucius
Most importantly, you must have fun on your journey. You must first learn how to dance before you know how to fight. Movement is the essential ingredient to any success. You can't stand still and hope that life bends under your will. You must go out there, take the sword and dance your way through life.
(Read this next: 30 Famous Buddha Quotes on Life, Spirituality and Mindfulness)