Gautama Buddha, most commonly known as Buddha, was an ascetic and sage and the founder of the teaching of Buddhism. He is believed to have taught and lived in the eastern part of the Indian subcontinent between the sixth and the 4th centuries BCE.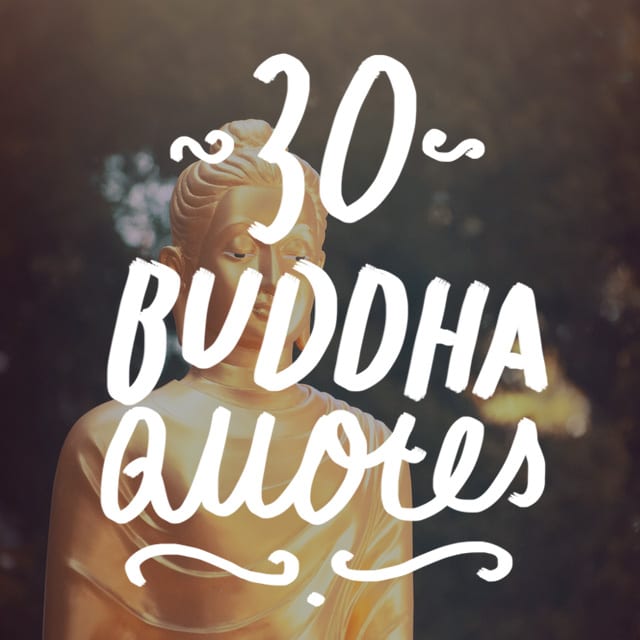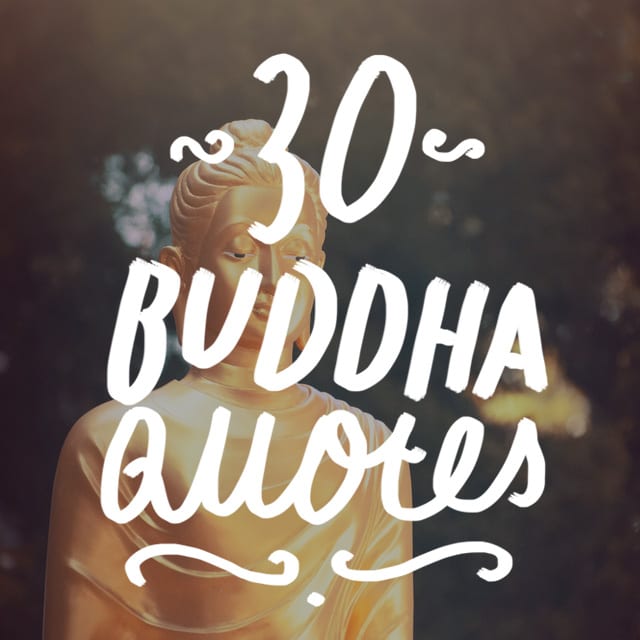 1.Buddha Believes in Focusing on the Present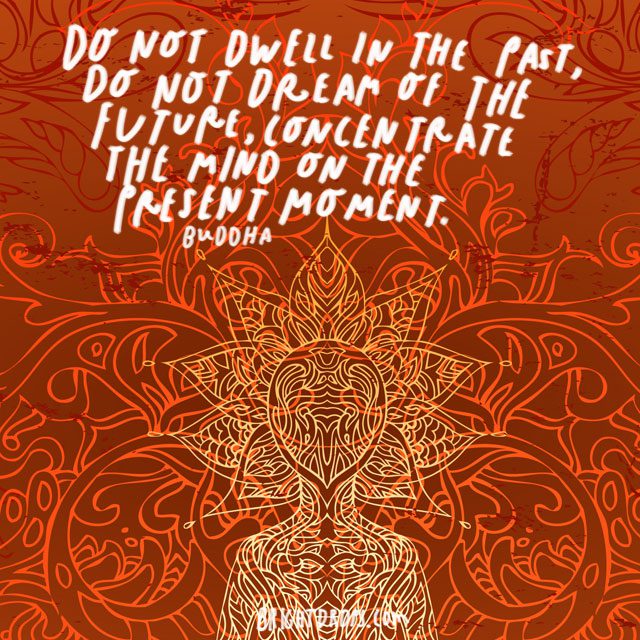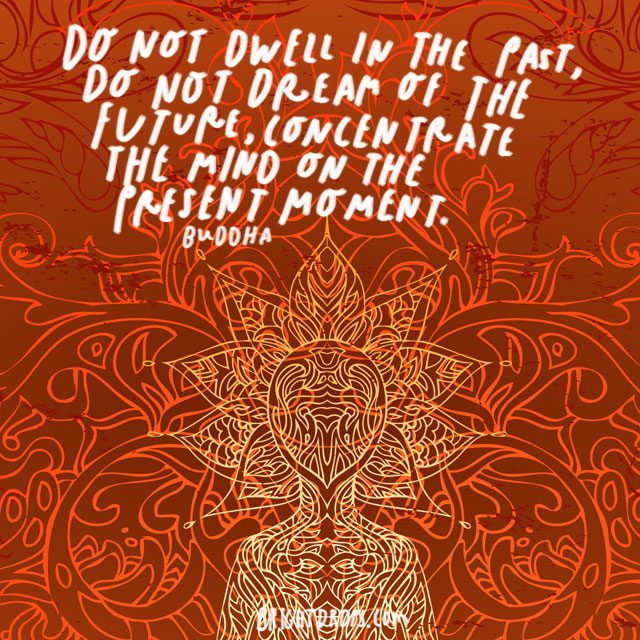 "Do not dwell in the past, do not dream of the future, concentrate the mind on the present moment." – Buddha
The present moment and present time is the most important time there is. Learning from the past and planning for the future is practical and needed, but the present is where action needs to be taken.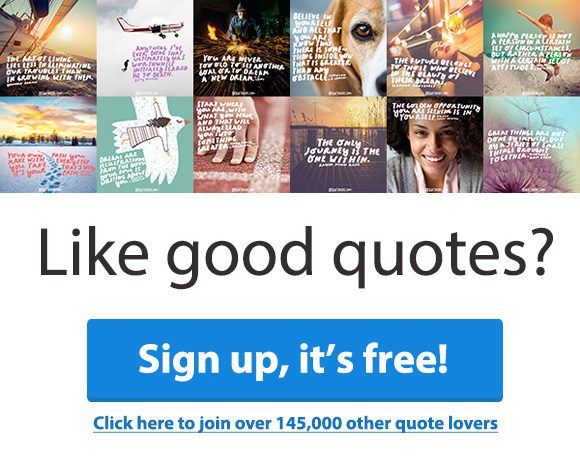 2.Buddha Preaches Self-Actualization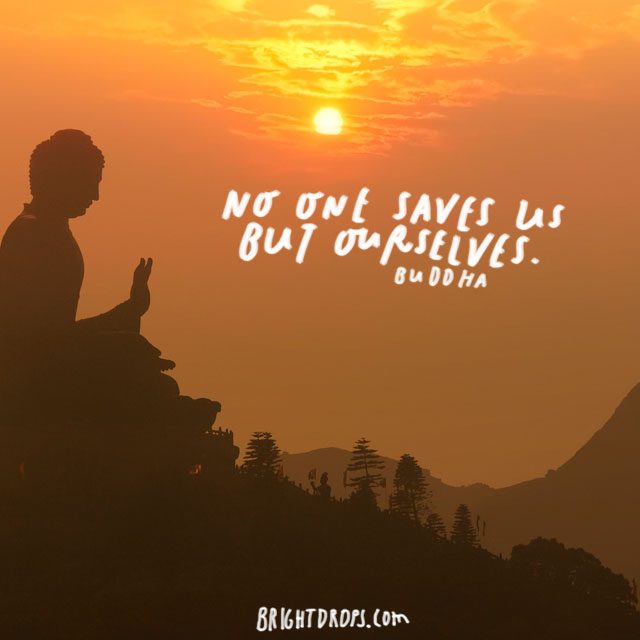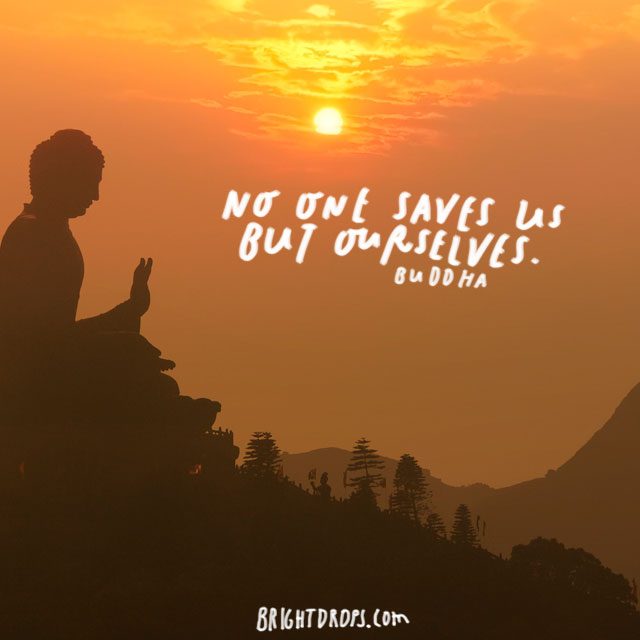 "No one saves us but ourselves." – Buddha
Many of Buddha's teachings were centered on the power of thyself. When it comes down to it, we should only be influenced by ourselves and value our own opinion the most. We ourselves are the only ones who can change our state of mind.
3.Buddha Believes Understanding is the Key to Conversation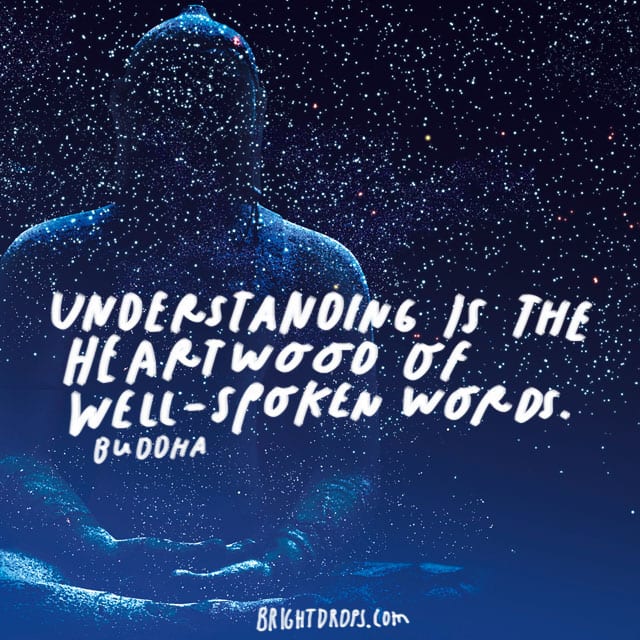 "Understanding is the heartwood of well-spoken words." – Buddha
Understanding a situation and the meaning of words is the centerpiece in a well-constructed sentence. We must understand what point we are trying to make before we say something.
4.Buddha Values Today. Live for It

Buddha is saying that anything can happen today because tomorrow is not promised. The general message of this quote is very famous but Buddha puts his own spin to it as a spiritual leader. Do what has to be done and live for today.
5.Buddha Advises You to love Thyself
"You yourself, as much as anybody in the entire universe, deserve your love and affection." – Buddha
Nobody deserves love from someone more than from thyself. Confidence is built from believing in and loving yourself. If we don't love ourselves, how do we expect another person to give us love? Learn to love yourself before anything else.
6.Buddha Believes Peace is a State of Mind
"Peace comes from within. Do not seek it without." – Buddha
Peace is a state of mind and every person has the ability to find peace through their own thoughts. Do not seek peace from another person, a different location or a different age. Peace must be found from the soul.
7.Buddha Does Not Believe in Possessions

Buddha was a big believer in not staking a claim to anything. If you do not own anything, you cannot lose anything. Many things in this world can be shared but instead we use them for our own selfish purposes. Learn to live with what you don't need.
8.Buddha Believes You Decide Your Own Purity
"Purity or impurity depends on oneself." – Buddha
Purity and impurity are terms that can define a person. You have the ability to be a pure person and you have the ability to be an impure person. The decision is ultimately up to you. Nobody else can decide that for you.
9.Buddha Believes in Self Purification

Only the occupant of the human mind can purify oneself. Purity is something we are all striving for and hope to achieve. Pure soul means no regrets or anxiety toward the future or past. Pure souls believe in humanity and try to grow everyday.
10.Buddha Values Thoughts, as They Shape Our Being

Our daily thoughts become who we are. Make sure your thoughts describe the kind of person you want to be. Spending too much time thinking misguide thoughts will lead down a road of impure thoughts.
11.Buddha's Thoughts Become Him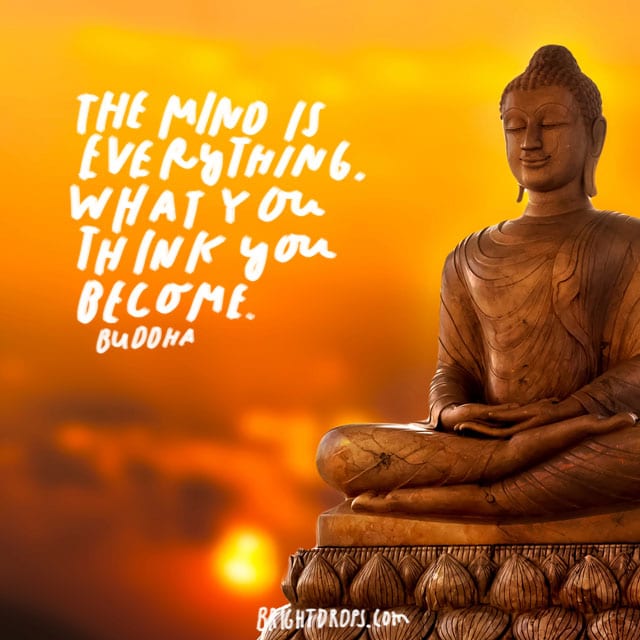 "The mind is everything. What you think you become." – Buddha
Thoughts turn into actions and actions turns into character. The mind is the powerful aspect of the human body. Our thoughts are powerful and they can drive us to do incredible or horrible things. Remember that the next time you begin to daydream – Your t
12.Buddha Believes in Short, Meaningful Speech
"Better than a thousand hollow words, is one word that brings peace." – Buddha
One word with great meaning is better than one thousand words with no meaning. Buddha was insistent on short speech and that is why many people who practice Buddhism have taken a vow of silence.
13.Buddha Understands the Importance of Physical Health
"To keep the body in good health is a duty." – Buddha
Just as we need to keep the spiritual mind awaken and clear, we must take care of our physical bodies just the same. The mind does not work properly without a healthy body to keep it growing.
14.Buddha Believes Spirituality is a Necessity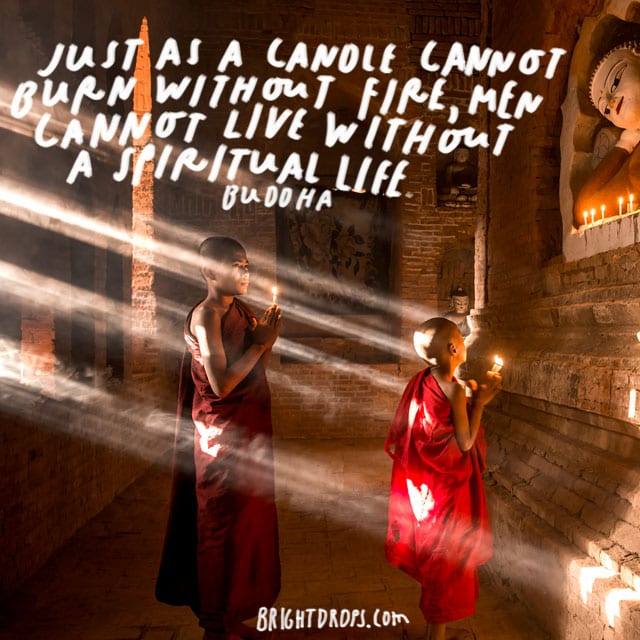 "Just as a candle cannot burn without fire, men cannot live without a spiritual life." – Buddha
Spirituality was important to Buddha and his religion of Buddhism. Buddha believed that man couldn't live without a spiritual part to life. Spiritual is being in touch with your human soul.
15.Buddha Believes in Self-Reliance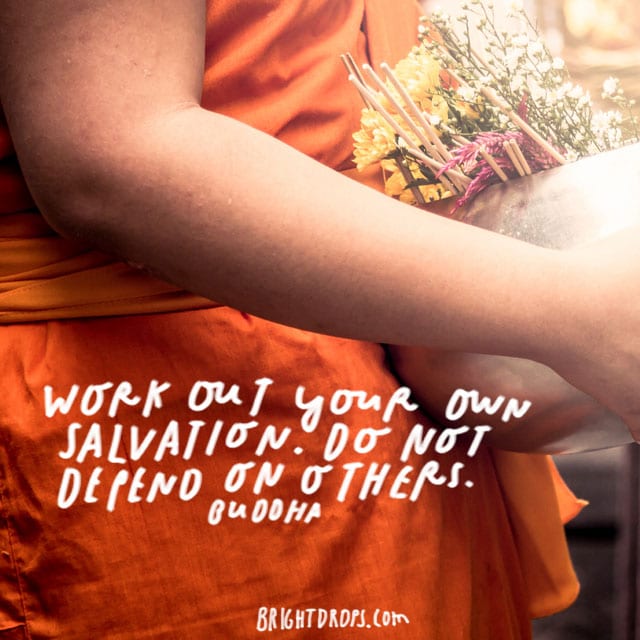 "Work out your own salvation. Do not depend on others." – Buddha
Self-Reliance is an important aspect of life. People must learn to do things independently. An independent person will understand the real world better than someone who has relied on other people their whole lives.
16.Buddha Understands Anger can Hinder the Truth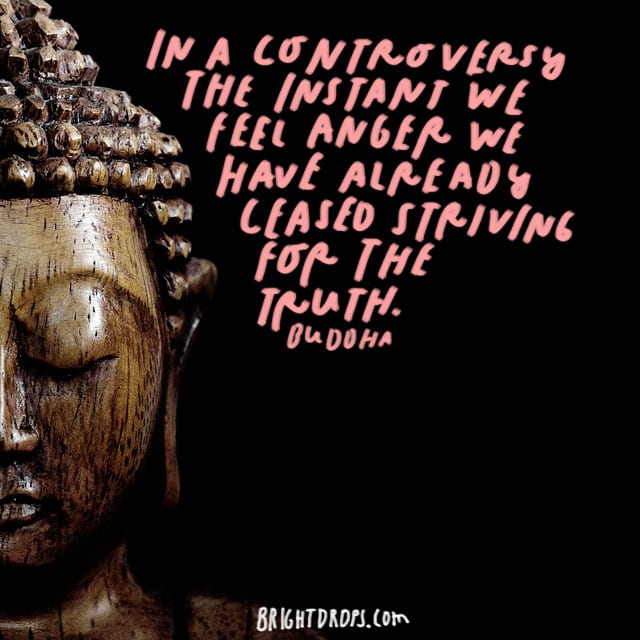 "In a controversy the instant we feel anger we have already ceased striving for the truth." – Buddha
In a controversy or an argument, once you get angry, the only thing to do is try to win the argument at all costs. Once anger is thrust upon us, reason goes out the window and the truth will not be brought out in its entirety.
17.Buddha Believes Possession leads to Obsession
"To live a pure unselfish life, one must count nothing as one's own in the midst of abundance." – Buddha
An unselfish life is a tough task for many people. To truly live an unselfish life, we must never count something as our own to the point it is hurting other people to do so. We must lend our hand and offer what we have to those struggling.
18.Buddha Practices Patience
"A jug fills drop by drop." – Buddha
Patience my friends, patience. Patience is a virtue. Buddha describes the process of a jug being filled little by little. Though the process is slow and gradual, it does eventually get filled. We must learn to have patience and a willingness to wait for w
19.Buddha Knows Love can Cancel Hatred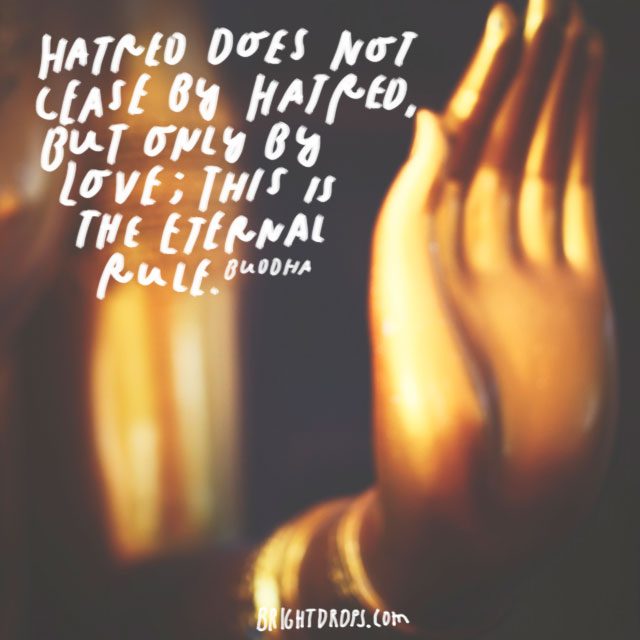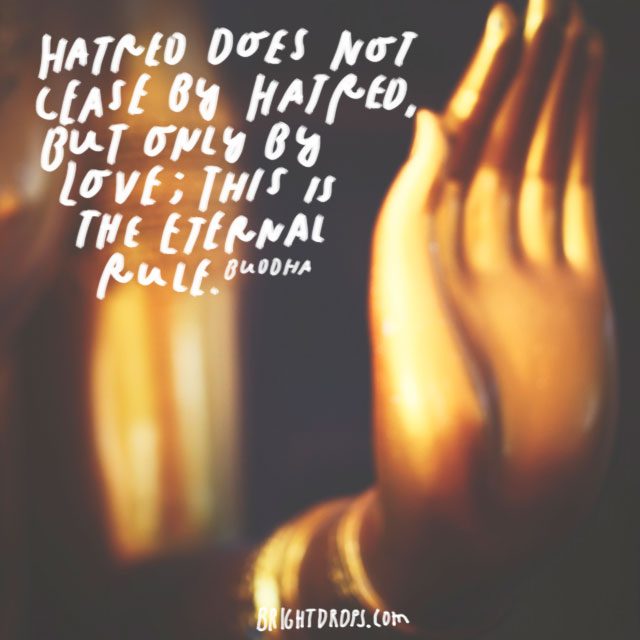 "Hatred does not cease by hatred, but only by love; this is the eternal rule." – Buddha
The only way to battle hatred is with love. Love can cancel out hatred and bring people together. There are many hateful people and hateful things happening in the world, but with a little love we can change the world.
20.Buddha Does Not Believe in Regrets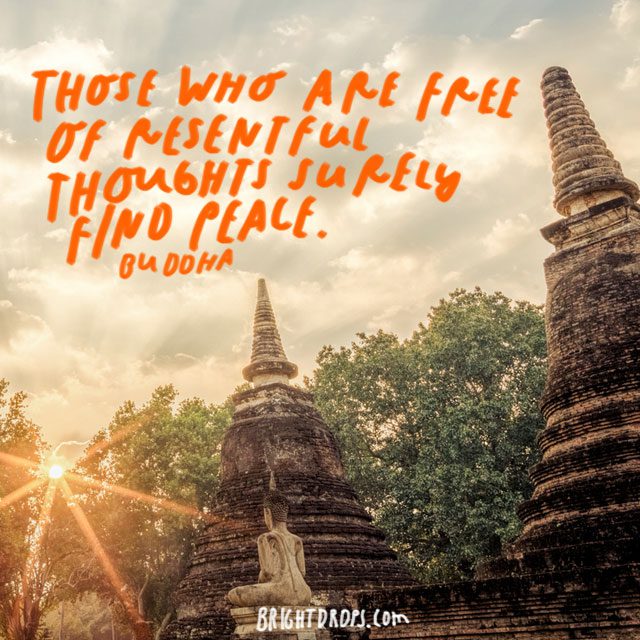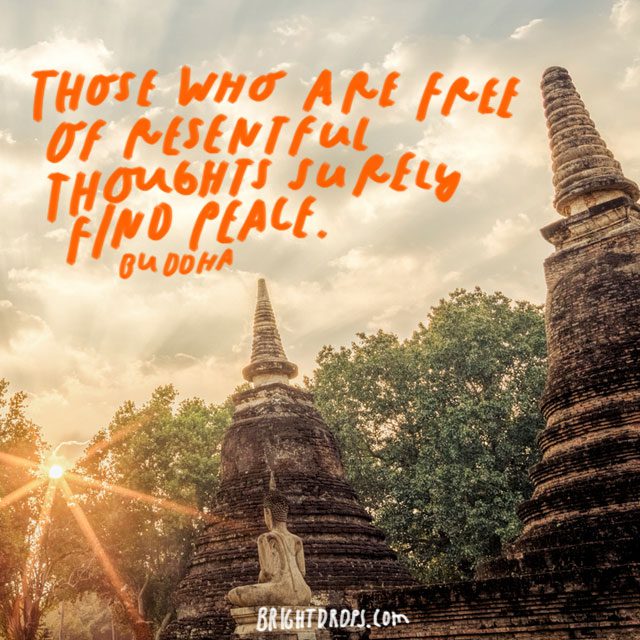 "Those who are free of resentful thoughts surely find peace." – Buddha
Resentment is a terrible thing to have on your conscious. People can live their whole lives with the regret of doing or not doing something. Resentment leads to a life filled with regret, which makes finding peace even more difficult.
21.Buddha Says Death Shall Not be Feared If Life is Lived Correctly
"Even death is not to be feared by one who has lived wisely." – Buddha
A wise person understands death and has come to the realization that it happens when it is time. Accepting that life has a pre-determined expiration date for you can give some people closure and acceptance to death.
22.Buddha Describes Virtue in Terms of Good and Bad
"Virtue is persecuted more by the wicked than it is loved by the good." – Buddha
Virtue is the behavior of high moral standards, and the wicked will strike down on virtuous people more than good people will praise. Do not listen to the wicked, keep your standards and display virtue is all walks of life.
23.Buddha Believes Giving is Important Regardless of How Much One Has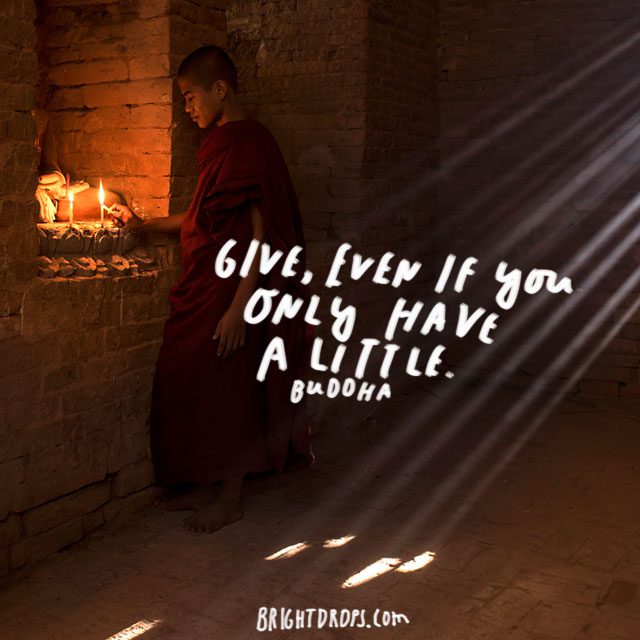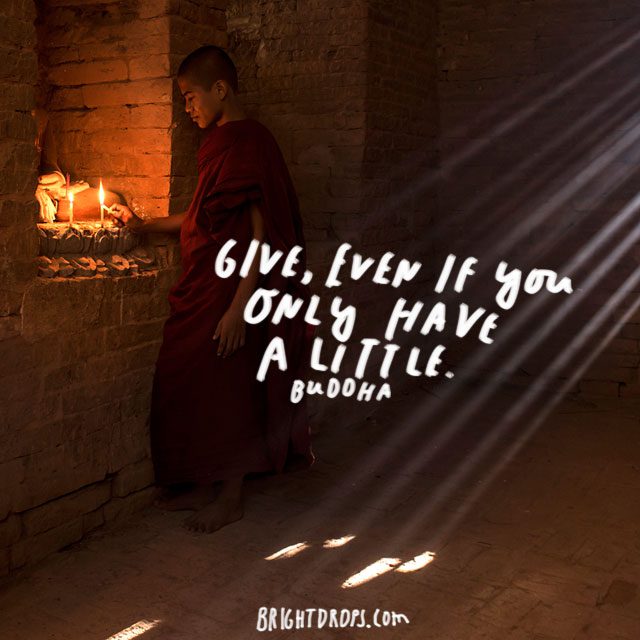 "Give, even if you only have a little." – Buddha
Giving is what unites us as a human race. Give to people who are similar to you and people who are different than you. We are all in this together and sometimes we need to give each other a helping hand when we're down, as they would give to us if we were
24.Buddha Advises to Know and Understand Your Weaknesses
"Should you find a wise critic to point out your faults, follow him like a guide to hidden treasure." – Buddha
A critic who points out true flaws is somebody you want to be around. As humans, we sometimes do not notice our flaws and therefore make no effort to fix them. The ability to know and work on our flaws is a big step in growing.
25.Buddha Values Meditation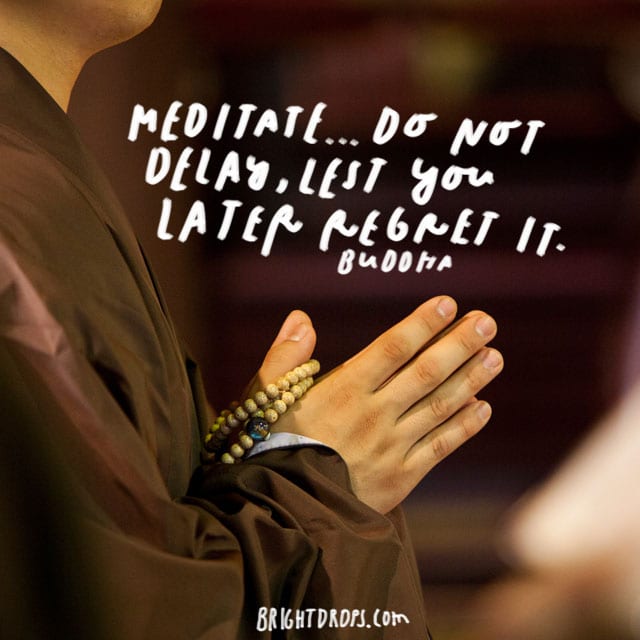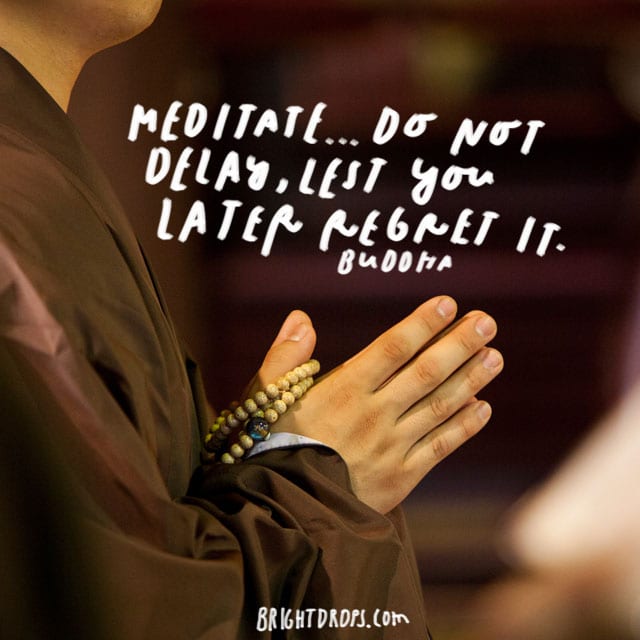 "Meditate … do not delay, lest you later regret It." – Buddha
Buddha preached the importance of meditation to all of his followers. Meditation is important to relax and unwind, but also to let thoughts run freely in and out of your mind. Meditating daily is a common practice of spiritual and wise people.
26.Buddha Believes in Conquering the Bad with Good
"Conquer anger with non-anger. Conquer badness with goodness." – Buddha
Conquering anger or dishonesty is done through taking the opposite road. Fighting fire with fire does not work in these circumstances. Opposites attract and in this case, opposites can conquer.
27.Buddha Knows the Value of an Awakened Individual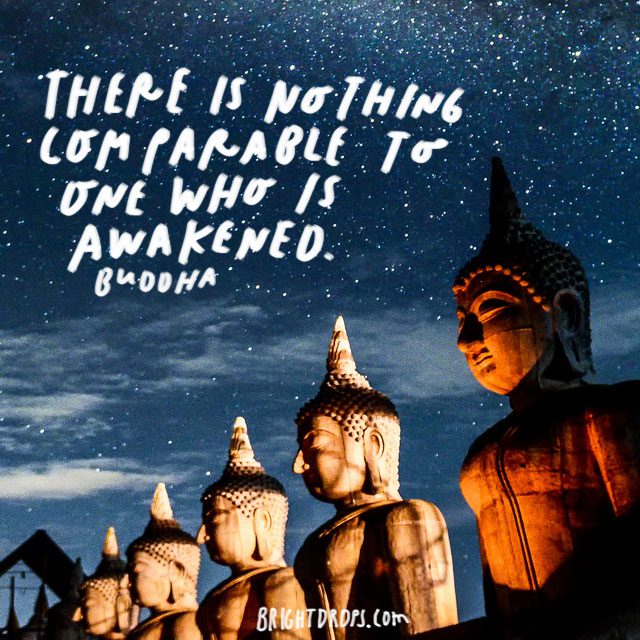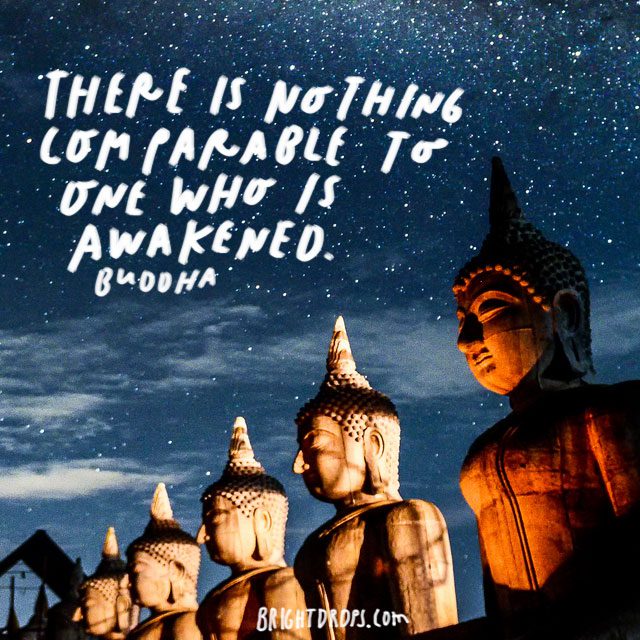 "There is nothing comparable to one who is Awakened." – Buddha
There is nothing more beautiful and powerful than an awakened individual. When we are awakened, we understand our capabilities and ourselves. Our thoughts are analyzed and our behavior is calm and spiritual.
28.Buddha Begs the World to Spread Love
"Radiate boundless love towards the entire world — above, below, and across." – Buddha
There is never a wrong time to spread love no matter where you may be. The world needs all of the love it can get. Genuine and honest love and appreciation needs to be universal and acceptable around the globe.
29.Buddha Explains Watching Out for Yourself and Others is One in the Same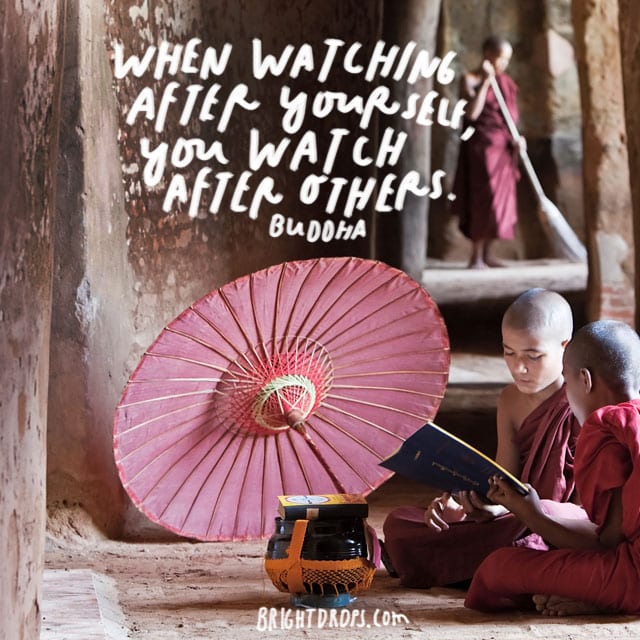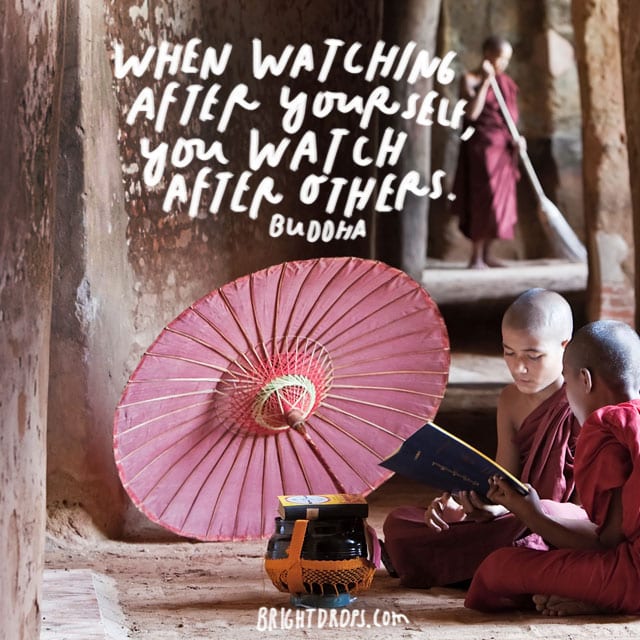 "When watching after yourself, you watch after others." – Buddha
Caring for others and caring for yourself should coincide. Watching out for yourself leads to being with the right people and caring for them. Watching out for other people leads them to watch out for you, which in turn means you are being watched out for.
30.Buddha Believes Attaining Peace Takes Patience and Will
"Resolutely train yourself to attain peace." – Buddha
Peace is not something we can wake up one day with. Peace is a state of mind that is learned over time. Peace is realizing the good in life and focusing on the positives instead of the negative. Anyone can attain peace through practice of a pure peace.
(Read this next: 82 Quotes on the Importance of Loyalty and What It Means)