Having been brought up with the stories of his ancestors' battles during the wars of resistance, even as a young boy Nelson Mandela dreamed of being able to help his people fight for freedom. His desire for justice, however, earned him an expulsion from the University College of Fort Hare for participating in a student protest – the first of many punishments.
He joined the African National Congress Youth League in 1944, a move that really got him started in politics, but in 1964, Mandela was found guilty of sabotage and imprisoned for life. He was released in 1990 when his negotiations with the then President F.W.de Klerk helped to end the system of apartheid and racial segregation; he went on to become South Africa's first democratically elected president in 1994.
A devotion to democracy and equality is clear to see in all Nelson Mandela quotes, and many of his words will inspire you to fight for what you believe in. A true example of leadership, he never once fought racism with racism.
Nelson Mandela Quotes on Living Bravely
"As we let our own light shine, we unconsciously give other people permission to do the same." – Nelson Mandela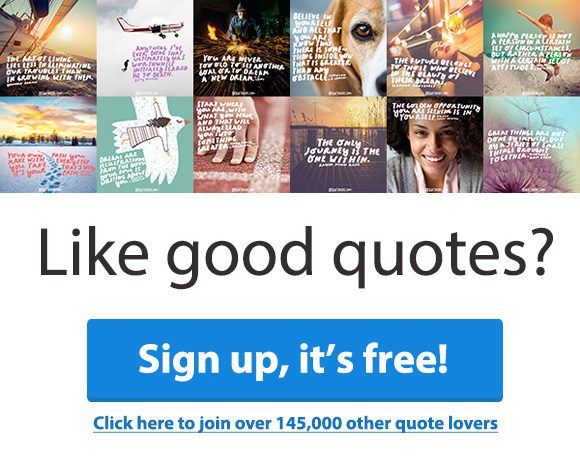 "Fools multiply when wise men are silent." – Nelson Mandela
"May your choices reflect your hopes, not your fears." – Nelson Mandela
"I am the master of my fate: I am the captain of my soul." – Nelson Mandela
"Real leaders must be ready to sacrifice all for the freedom of their people." – Nelson Mandela
"Courageous people do not fear forgiving, for the sake of peace." – Nelson Mandela
"Courage is not the absence of fear, but the triumph over it. The brave man is not he who does not feel afraid, but he who conquers that fear" – Nelson Mandela
"Let your courage rise with danger." – Nelson Mandela
Nelson Mandela Quotes on Being a Good Person
"There can be no greater gift than that of giving one's time and energy to help others without expecting anything in return." – Nelson Mandela
"If you want to make peace with your enemy, you have to work with your enemy. Then he becomes your partner." – Nelson Mandela
"Forgiveness liberates the soul. It removes fear. That is why it is such a powerful weapon." – Nelson Mandela
"It is what we make out of what we have, not what we are given, that separates one person from another." – Nelson Mandela
"Lead from the back — and let others believe they are in front." – Nelson Mandela
"You can start changing our world for the better daily, no matter how small the action." – Nelson Mandela
"If you want the cooperation of humans around you, you must make them feel they are important, and you do that by being genuine and humble." – Nelson Mandela
"The habit of attending to small things and of appreciating small courtesies is one of the important marks of a good person." – Nelson Mandela
"History will judge us by the difference we make in the everyday lives of children" – Nelson Mandela
"When a deep injury is done to us, we never heal until we forgive." – Nelson Mandela
Nelson Mandela Quotes on How Kindness Can Change the World
"We must strive to be moved by a generosity of spirit that will enable us to outgrow the hatred and conflicts of the past." – Nelson Mandela
"People respond in accordance to how you treat them." – Nelson Mandela
"You will achieve more in this world through acts of mercy than you will through acts of retribution." – Nelson Mandela
Nelson Mandela Quotes on the Importance of Education
"Education is the most powerful weapon which you can use to change the world." – Nelson Mandela
"Of course we desire education and we think it is a good thing, but you don't have to have education in order to know that you want certain fundamental rights, you have got aspirations, you have got claims." – Nelson Mandela
"It is through education that the daughter of a peasant can become a doctor, that the son of a mine worker can become the head of the mine." – Nelson Mandela
"No country can really develop unless its citizens are educated." – Nelson Mandela
"Young people must take it upon themselves to ensure that they receive the highest education possible so that they can represent us well in the future as future leaders." – Nelson Mandela
More Inspiring Quotes: