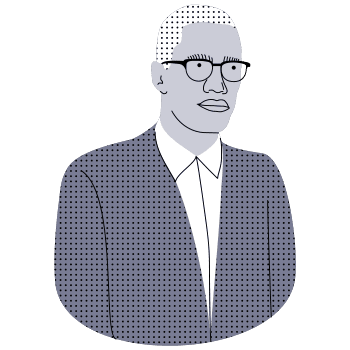 Malcolm X was born Malcolm Little, but adopted the name 'X' to represent his unknown ancestral surname, and was a civil rights activist who, during a period in prison, joined the Nation of Islam. A vocal supporter of black empowerment and supremacy, he was a hugely controversial figure who initially believed in the separation of black and white Americans.
Until he turned his back on the Nation of Islam and embraced Sunni Islam instead, Malcolm X had pushed for violent protests, but following a change of heart he began to see the worth of peaceful activism and the work of Martin Luther King. In February 1965, he was shot and killed in New York, and it was this assassination, along with the police murder of San Franciso teen Matthew Johnson, which inspired the birth of the Black Panther Movement in response to police brutality against black people.
Malcolm X quotes are powerful, honest, and sometimes hard-hitting, but they speak of a man who would fight tirelessly to get what he wanted; freedom, equality, and civil rights. If you are looking for inspiration to fight for what you believe in, these quotes will light a fire that will be hard to put out.
Most Famous Malcolm X Quotes
"Early in life I had learned that if you want something, you had better make some noise." – Malcolm X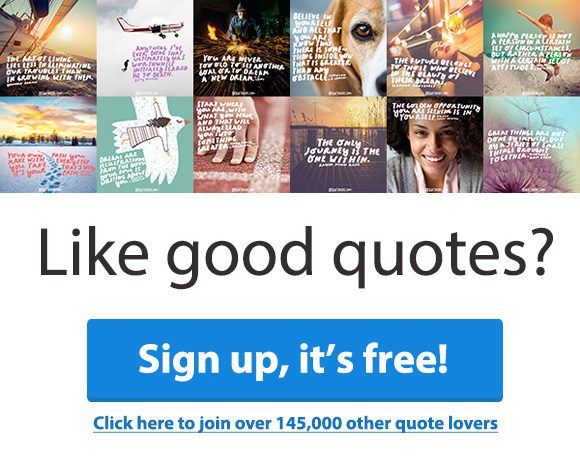 "I for one believe that if you give people a thorough understanding of what confronts them and the basic causes that produce it, they'll create their own program, and when the people create a program, you get action." – Malcolm X
"Dr. King wants the same thing I want. Freedom." – Malcolm X
"People don't realize how a man's whole life can be changed by one book." – Malcolm X
"Sitting at the table doesn't make you a diner, unless you eat some of what's on that plate. Being here in America doesn't make you an American. Being born here in America doesn't make you an American." – Malcolm X
"A man who stands for nothing will fall for anything." – Malcolm X
"You will never catch me with a free fifteen minutes in which I'm not studying something I feel might be able to help the black man." – Malcolm X
"In all our deeds, the proper value and respect for time determines success or failure." – Malcolm X
"You don't stick a knife in a man's back nine inches and then pull it out six inches and say you're making progress …" – Malcom X
"I'm for truth, no matter who tells it. I'm for justice, no matter who it's for or against." – Malcolm X
"I believe that there will ultimately be a clash between the oppressed and those that do the oppressing. I believe that there will be a clash between those who want freedom, justice and equality for everyone and those who want to continue the systems of exploitation." – Malcolm X
"If you're not ready to die for it, put the word 'freedom' out of your vocabulary." – Malcolm X
"Who taught you to hate yourself?" – Malcolm X
"We didn't land on Plymouth Rock, Plymouth Rock landed on us." – Malcolm X
"The thing that you have to understand about those of us in the Black Muslim movement was that all of us believed 100 percent in the divinity of Elijah Muhammad. We believed in him. We actually believed that God, in Detroit by the way, that God had taught him and all of that. I always believed that he believed in himself. And I was shocked when I found out that he himself didn't believe it." – Malcolm X
"Envy blinds men and makes it impossible for them to think clearly." – Malcolm X
"No man has believed perfectly until he wishes for his brother what he wishes for himself." – Malcolm X
"You don't have to be a man to fight for freedom. All you have to do is to be an intelligent human being." – Malcolm X
"The future belongs to those who prepare for it today." – Malcolm X
"History is a people's memory, and without a memory, man is demoted to the lower animals." – Malcolm X
"You're not to be so blind with patriotism that you can't face reality. Wrong is wrong, no matter who does it or says it." – Malcolm X
"History is not hatred." – Malcolm X
"Time is more important to me than distance." – Malcolm X
"How can anyone be against love?" – Malcolm X
"Concerning nonviolence, it is criminal to teach a man not to defend himself when he is the constant victim of brutal attacks." – Malcolm X
"Time is on the side of the oppressed today, it's against the oppressor. Truth is on the side of the oppressed today, it's against the oppressor. You don't need anything else." – Malcolm X
"A race of people is like an individual man; until it uses its own talent, takes pride in its own history, expresses its own culture, affirms its own self hood, it can never fulfill itself." – Malcolm X
"Change is only a good thing if you change in a good way." – Malcolm X
"They put your mind right in a bag, and take it wherever they want." – Malcolm X
"Any time you beg another man to set you free, you will never be free. Freedom is something that you have to do for yourselves." – Malcolm X
"There is no better than adversity. Every defeat, every heartbreak, every loss, contains its own seed, its own lesson on how to improve your performance next time." – Malcolm X
"I feel like a man who has been asleep somewhat and under someone else's control. I feel that what I'm thinking and saying is now for myself." – Malcolm X
"My alma mater was books, a good library… I could spend the rest of my life reading, just satisfying my curiosity." – Malcolm X
"Nobody can give you freedom. Nobody can give you equality or justice or anything. If you're a man, you take it." – Malcolm X
"Education is the passport to the future, for tomorrow belongs to those who prepare for it today." – Malcolm X
"Usually when people are sad, they don't do anything. They just cry over their condition. But when they get angry, they bring about a change." – Malcolm X
"I came here to tell the truth – and if the truth condemns America, then she stands condemned!" – Malcolm X
"When a person places the proper value on freedom, there is nothing under the sun that he will not do to acquire that freedom. Whenever you hear a man saying he wants freedom, but in the next breath he is going to tell you what he won't do to get it, or what he doesn't believe in doing in order to get it, he doesn't believe in freedom. A man who believes in freedom will do anything under the sun to acquire . . . or preserve his freedom." – Malcolm X
"It is only after the deepest darkness that the greatest joy can come." – Malcolm X
"Truth does not change, only our awareness of it." – Malcolm X
"The truth can be quickly received, or received at all, only by the sinner who knows and admits that he is guilty of having sinned much." – Malcolm X
"Don't be in a hurry to condemn because he doesn't do what you do or think as you think or as fast. There was a time when you didn't know what you know today." – Malcolm X
"America's greatest crime against the black man was not slavery or lynching, but that he was taught to wear a mask of self-hate and self-doubt." – Malcolm X
"One day, may we all meet together in the light of understanding." – Malcolm X
"History is a people's memory, and without a memory, a man is demoted to the lower animals." – Malcolm X
"Stumbling is not falling." – Malcolm X
"If you have no critics you'll likely have no success." – Malcolm X
"Without education, you're not going anywhere in this world." – Malcolm X
"It is the process of mis-education that inhibits the full potential of a nation." – Malcolm X
"I am not a racist. I am against every form of racism and segregation, every form of discrimination. I believe in human beings, and that all human beings should be respected as such, regardless of their color." – Malcolm X
"I was going through the hardest thing, also the greatest thing, for any human being to do; to accept that which is already within you, and around you." – Malcolm X
"We cannot think of being acceptable to others until we have first proven acceptable to ourselves." – Malcolm X
"If something is yours by right, then fight for it or shut up." – Malcolm X
"In any organization, someone must be the boss. If it's even just one person, you've got to be the boss of yourself." – Malcolm X
Read These Quotes Next:
46 Maya Angelou Quotes to Live Your Life By
28 Beautiful Quotes on Seeing Each Other as Equals and Embracing Our Differences
10 Martin Luther King Jr. Quotes on Hope, Love and Freedom
411 Rumi Quotes to Celebrate Life and Bring Contentment
142 Funny (And Relatable) Inspirational Quotes to Celebrate Life