As you would expect from Eleanor Roosevelt quotes, her words are strong, moral, and serve as a great pathway to success in life; you will be hard pushed to find a more inspiring woman than this former First Lady. Very much a believer in not caring what others thought of her, she left behind a legacy of sayings that should be pasted to your bathroom mirror and recited every morning.
Eleanor Roosevelt was, of course, the First Lady from March 4th 1933 to April 12th 1945, and to this day is known as one of the most active First Ladies in history as well as the longest serving First Lady of the United States. A controversial figure at the time, Eleanor was a tireless campaigner for the rights of African Americans, and was the first President's wife to write a daily newspaper column in which she talked about issues such as race and women's rights, giving her a platform for spreading her message across the country.
During her time as the First Lady, Eleanor fought for women's rights in the workplace, as well as the rights of both African Americans and Asian Americans, and refugees from World War II; she even publicly disagreed with her husband – President Franklin D. Roosevelt – on many important issues. After his death in 1945, Eleanor continued her political work, persuading the United States to join the United Nations, and as the first delegate she was instrumental in the Universal Declaration of Human Rights.
1. Eleanor Roosevelt Believes Experience Happens Through the Right Mindset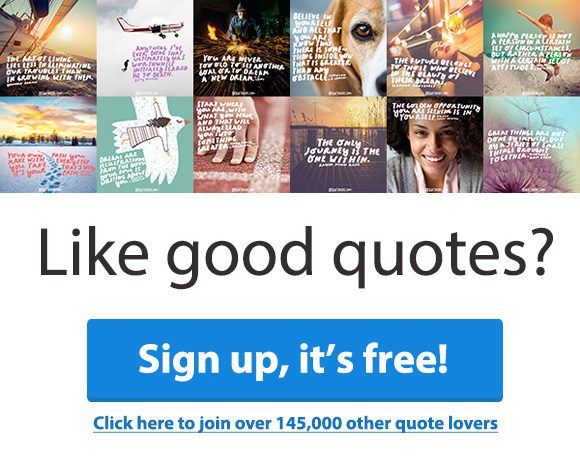 "People grow through experience if they meet life honestly and courageously." – Eleanor Roosevelt
Experiences are times that we are able to learn from. Experiences can be meaningless if we take the wrong mindset into and during them. Growth happens in life when we exercise honesty and courage in our experiences.
2. Eleanor Roosevelt Knows the Choices We Make Affect Us Tomorrow
"I am what I am today because of the choices I made yesterday." – Eleanor Roosevelt
We are who we are because of the choices we make. Choices reflect our character and personality and those two aspects are whom we become to be known for. Think about the next decision you have to make and how it will reflect on you.
3. Eleanor Roosevelt Understands the Hierarchy of How People Converse
"Great minds discuss ideas; average minds discuss events; small minds discuss people." – Eleanor Roosevelt
The great people of this world don't waste their time gossiping and discussing other people, they spend it trying to make the world a better place and make themselves better people. Small minds don't have anything to offer so they can easily try and bring down people who do.
4. Eleanor Roosevelt has Never Said Truer Words
"Comparison is the thief of joy." – Eleanor Roosevelt
If you are constantly comparing yourself to other people, you will never be satisfied, you must be happy with what you have done and what you are doing. There is always someone better, so be proud of your own progression.
5. Eleanor Roosevelt Explains That Not All Learning is in the Classroom
"The giving of love is education in itself." – Eleanor Roosevelt
Education is usually thought of by degrees and years of being in a classroom, but it is much more than that. Education is learning to live and learning to love. Learning to give love is one of the greatest lessons we can learn as humans.
6. Eleanor Roosevelt Advises You to Practice and Improve Your Weaknesses
"You must do things you think you cannot do." – Eleanor Roosevelt
People cannot only do the things they know they are good at. Learning to improve all aspects of your life, especially the ones you are not good at, is a huge part of growing as a human. Becoming a well-rounded person is learning to know your strengths and weaknesses.
7. Eleanor Roosevelt Thinks Love is More Powerful than Hate
"It is better to light a candle than curse the darkness." – Eleanor Roosevelt
Lighting a candle is a metaphor for praising and cursing the darkness is a metaphor for hate. It is better to find the good in people or the good in a situation than the bad. Positivity is a powerful outlook, and should be utilized in all circumstances.
8. Eleanor Roosevelt Wants You to be True to Yourself
"Have convictions. Be friendly. Stick to your beliefs as they stick to theirs. Work as hard as they do." – Eleanor Roosevelt
Stick to your beliefs no matter what anyone says. If you feel strongly enough, nobody should have the right to tell you to change your beliefs. Be friendly, but be true to yourself and work as hard as anyone in the room.
9. Eleanor Roosevelt Believes Giving is Better Than Getting
"Since you get more joy out of giving joy to others, you should put a great deal of thought into giving," – Eleanor Roosevelt
Giving is better than getting and many people would agree. However, some people put very little thought into giving. The first lady wants us to take our time before we give our time, or before we give a gift. Realize the situation and find the best way to handle it through different pros and cons.
10. Eleanor Roosevelt was a Dreamer
"The future belongs to those who believe in the beauty of their dreams." – Eleanor Roosevelt
Eleanor Roosevelt was a dreamer and believes that the future is for people who believe they can achieve their dreams. The world is full of opportunity and those who are crazy enough to believe they can make a difference in the world are usually the ones that do.
11. Eleanor Roosevelt Thinks Fear is Only in Our Minds
"I believe anyone can conquer fear by doing the things he fears to do." – Eleanor Roosevelt
Fear is a concept that everybody has. We are afraid to do things because we are uncomfortable to do them. To grow as people, we must conquer our fears and learn to get into uncomfortable positions. Getting out of our comfort zone is where growth happens.
12. Eleanor Roosevelt Believes Life is for the Curious
"Life must be lived and curiosity kept alive." – Eleanor Roosevelt
Life is made for the people who want to get every single bit of it. The curious people who want to see the world. See new cultures, try new food and get into new situations. Curiosity is what makes life worth living.
13. Eleanor Roosevelt Tells us to Believe in Ourselves
"No one can make you feel inferior without your consent." – Eleanor Roosevelt
No person is better than another. Do not let people get into your head. If you do not want to feel inferior, you do not have to. You have to believe in yourself and think you can get through any challenge that comes your way.
14. Eleanor Roosevelt Think Wishing is not as Productive as Making Things Happen
"It takes as much energy to wish as it does to plan." – Eleanor Roosevelt
Instead of wishing for something to happen, go out and make it happen. Wishing does not help anything. Hard work is where wishes come true. Spend time working toward your goals instead of wishing you have already achieved them.
15. Eleanor Roosevelt Does Not Enjoy Hypocrisy
"It is not fair to ask of others what you are not willing to do yourself." – Eleanor Roosevelt
If you are not willing to do something then it is not fair to ask someone else to do it. Be empathetic with requests and realize what you would be willing to do and not do. Sometimes people do not take the feelings of other people into consideration before asking something of them.
16. Eleanor Roosevelt Believes Most Tasks can be Accomplished
"What one has to do usually can be done." – Eleanor Roosevelt
This quote is simple, yet very true and straightforward. Sometimes people get so negative and believe they are not able to do anything that they have to do. They don't have enough time or enough resources. But simplifying everything down, most tasks or obligations can be done without must hassle.
17. Eleanor Roosevelt does Not Worry what Other People Think
"You wouldn't worry so much about what others think of you if you realized how seldom they do." – Eleanor Roosevelt
Worrying about what others think is a path that will lead down the wrong road. You will never be able to accomplish anything in life because some people will always think negatively of you. All you can do is not worry about those people and only think about the people who care and encourage you.
18. Eleanor Roosevelt Thinks Your Heart is what You Should Listen To
"Do what you feel in your heart to be right – for you'll be criticized anyway." – Eleanor Roosevelt
Always listen to your heart. No matter what you do, people will criticize you, so always pick the decision you feel is right. Better to have other people criticize you than to second-guess yourself.
19. Eleanor Roosevelt Preaches to Live Life to the Fullest
"The purpose of life is to live it, to taste the experience to the utmost." – Eleanor Roosevelt
Life is made for living. Get every bit out of life that you can. We as people were not born to just pay bills and die. We were born a curious and adventurous race. Take care of your responsibilities, but also enjoy everything that life has to offer.
20. Eleanor Roosevelt Claims You Should Never Listen to Naysayers
"Never allow a person to tell you no who doesn't have the power to say yes." – Eleanor Roosevelt
This quote means never let someone say you can't do something when they have never done it themselves. People don't want other people to succeed and be better than them, so they tell them they can't do it. Nobody knows you better than yourself.
21. Eleanor Roosevelt Believes We as Individuals Define Our Lives
"In the long run, we shape our lives and we shape ourselves." – Eleanor Roosevelt
You become who you are overtime from the choices you make. Nobody else can make decisions for you and nobody else can define you as a person. In the long run, we shape ourselves to who we want to be.
22. Eleanor Roosevelt Delivers a Powerfully Simple Message
"You can often change your circumstances by changing your attitude." – Eleanor Roosevelt
Attitude can change everything. Every circumstance can be made better with a positive attitude and can be made worse with a negative attitude. A positive attitude is a tough situation is a true showing of good character.
23. Eleanor Roosevelt Tells You to Face Fear
"Do one thing that scares you today." – Eleanor Roosevelt
Conquering your fears is as simple as doing the things that scare you. We should all try and do the things that scare us so they become things that used to scare us. The former first lady was very passionate about overcoming fears.
24. Eleanor Roosevelt Believes Experience makes us Stronger
"I lived through this horror, I can take the next thing that comes along." – Eleanor Roosevelt
Our experiences and the events that we go through make us stronger people. If you have had an unfortunate time in your life where you lived through a traumatic experience, just remember the positive of it. That experience will help you in all other tough times in life.
25. Eleanor Roosevelt Tells You to Keep a Keen Eye on Wisdom
"Never mistake knowledge for wisdom. One helps you make a living; the other helps you make a life." – Eleanor Roosevelt
Knowledge and wisdom are two very different things. Knowledge is what makes people money and gives them the ability to provide. It is learned through school, books, work. Wisdom is what people learn about life and relationships and love. Wisdom can be passed down to younger generations.
26. Eleanor Roosevelt Preaches to Stick with what Interests You
"Do the things that interest you and do them with all your heart." – Eleanor Roosevelt
People are more inclined to work hard at things that interest them because it does not seem as much like work. When we enjoy work, then we are never really working are we? Pick a career that you are truly interested in and stick with it.
27. Eleanor Roosevelt Doesn't Think of People that don't Support Her
"Don't be concerned about whether people are watching you or criticizing you." – Eleanor Roosevelt
This is a common theme in her famous quotes. Never get sidetracked or discouraged by people who criticize you. Appreciate the people that praise you, but stay levelheaded at the same time. Stay true to yourself.
28. Eleanor Roosevelt Believes Goals are Happiness
"Happiness is not a goal; it is a by-product." – Eleanor Roosevelt
Goals are what we work toward our whole lives. Goals can be a new job, marrying the person of your dreams or getting a new car. Whatever your goal is, happiness should be right along the side while you are working toward and completing that goal.
29. Eleanor Roosevelt Believes Life is Precious
"One must never, for any reason, turn his back on life." – Eleanor Roosevelt
Life is precious and everybody needs to live it to its fullest. It should never be taken for granted and we should never turn our backs on life and leave it behind. We all only have one life and we need to embrace and accept that fact.
30. Eleanor Roosevelt Stays True to Herself
"You'll be damned if you do, and damned if you don't." – Eleanor Roosevelt
Once again, Mrs. Roosevelt believes all we can do is what we want to do and not care what other people think. We must care about their feelings and live with a kind heart, but do not listen to the criticism or hateful words of other people.
31. Eleanor Roosevelt's Tomorrow is Promising
"With the new day comes new strength and new thoughts." – Eleanor Roosevelt
Tomorrow is a new day, and with the new day we have new opportunities and chances to make our dreams come true. We can build off of yesterday to grow and progress as people. Every day is a chance to become a better person.
(Read this next: 46 Maya Angelou Quotes to Live Your Life By)