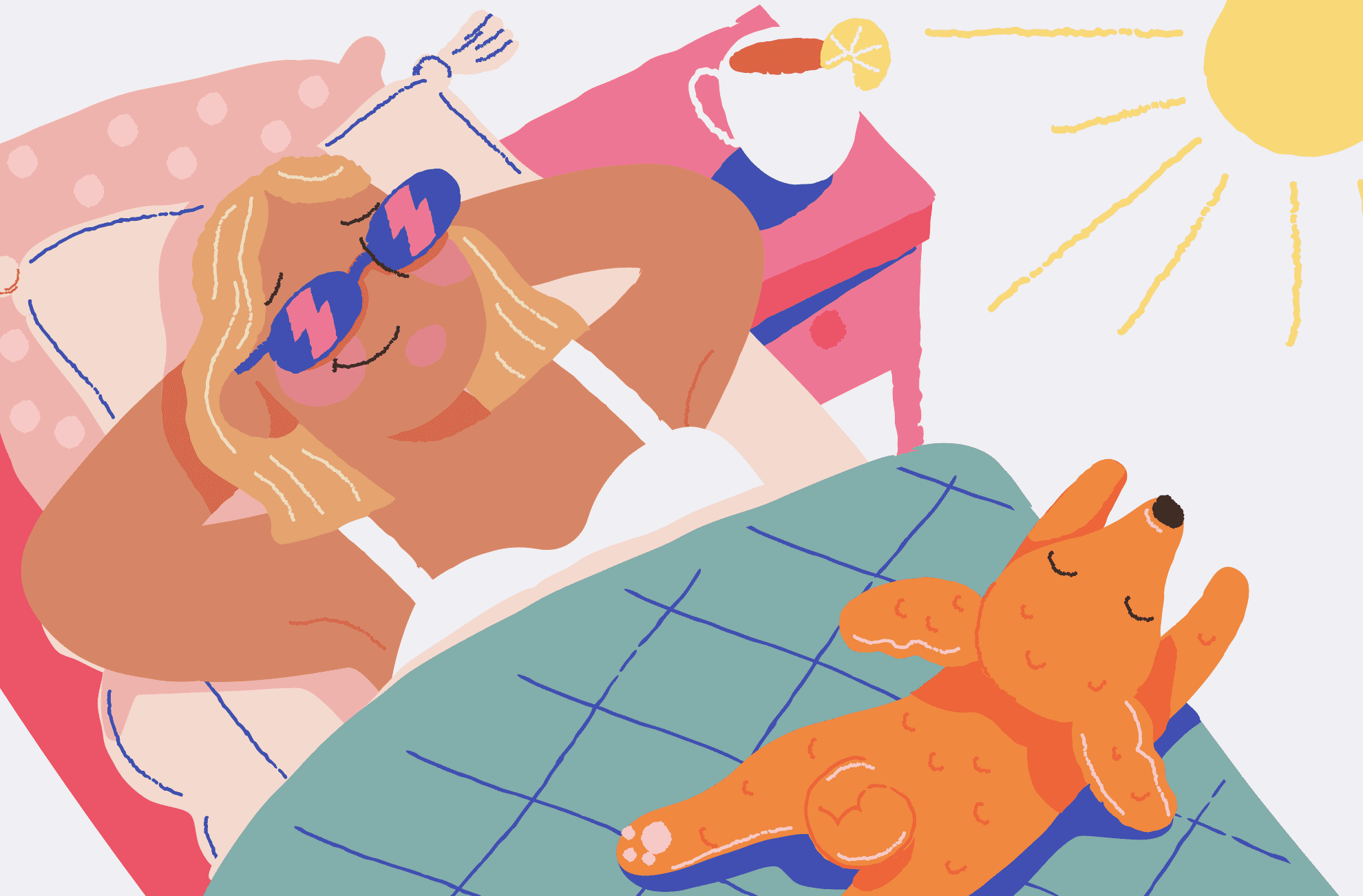 If you've always thought of Friday as the best day of the week, you might be looking at things all wrong, because there really is no day like a Sunday. Whether it's brunch with friends, reading the newspapers in bed, or simply enjoying a leisurely lie-in with nothing demanding your time and attention, Sunday doesn't rhyme with Funday by chance.
Also the day when many feel closest to God, Sunday is a full 24 hours of having time to do what you want to do, and these Sunday quotes could well make you see the end of the weekend in a different light altogether. Okay, so it might be the last day off before you start work again, but that is surely all the more reason to enjoy it to its max and never waste a single minute.
While Saturdays are busy, packed, and bustling with people all doing the same things like shopping, partying, and doing DIY, the day after is when the world slows down and gives you the chance to breathe. These Sunday quotes will say it better than we ever could, so put the kettle on, make your favorite brew, and peruse these wise words that will help you appreciate the uniqueness of the best day of the week.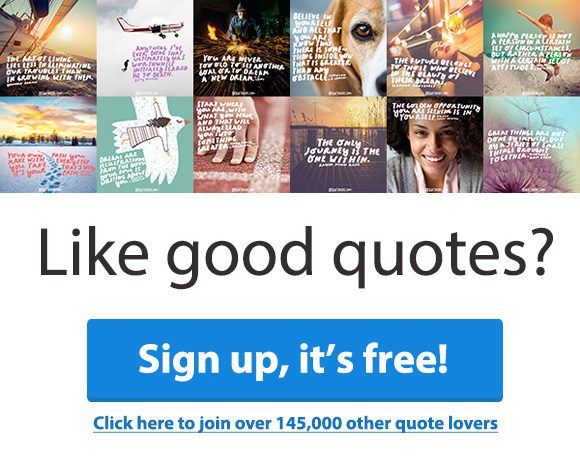 Looking for more motivational daily quotes? Take a look at these Monday quotes (to start your day off right).
Happy Sunday Quotes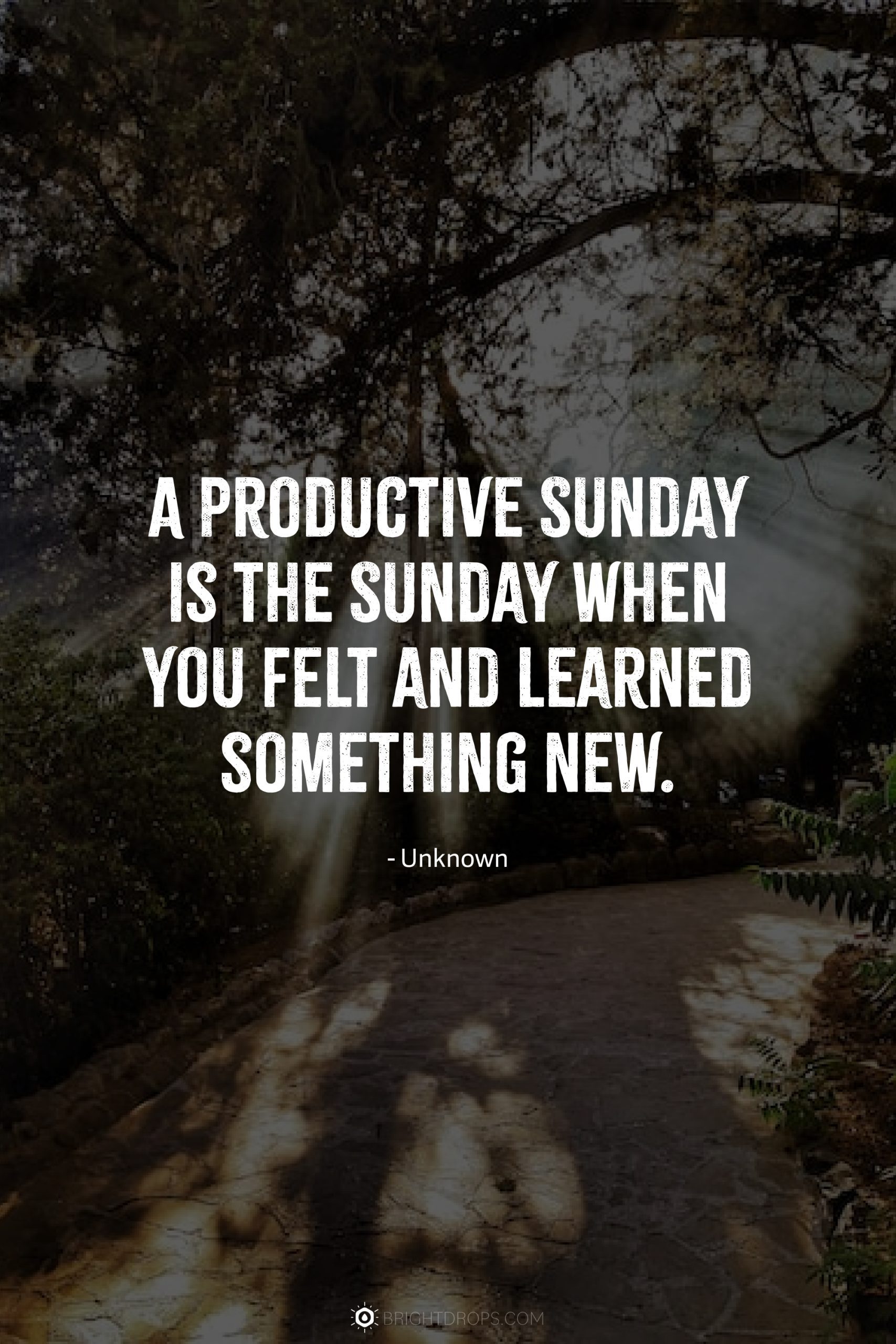 "A productive Sunday is the Sunday when you felt and learned something new." – Unknown
"Sunday, the day for the language of leisure." – Elfriede Jelinek
"You and your purpose in life are the same thing. Your purpose is to be you." – George Alexiou
You may also like: These Wednesday quotes to help push you through hump day: https://brightdrops.com/wednesday-quotes
"The most important things we talk about on Sundays are things to which we pay very little attention." – Erich Fromm
"The city takes a breath on Sunday. Of all that's lost with the pursuit of what's next, I hope we don't lose that." – Hawksley Workman
"I try to not work too many Sundays. At least on Sunday nights, I try to chill out a little bit. I call it Sunday Funday." – Miley Cyrus
Related: Happy Friday Quotes
"Do not let Sunday be taken from you. If your soul has no Sunday, it becomes an orphan." – Albert Schweitzer
"Millions long for immortality who don't know what to do with themselves on a rainy Sunday afternoon." – Susan Ertz
"Weekends are a bit like rainbows; they look good from a distance but disappear when you get up close to them." – John Shirley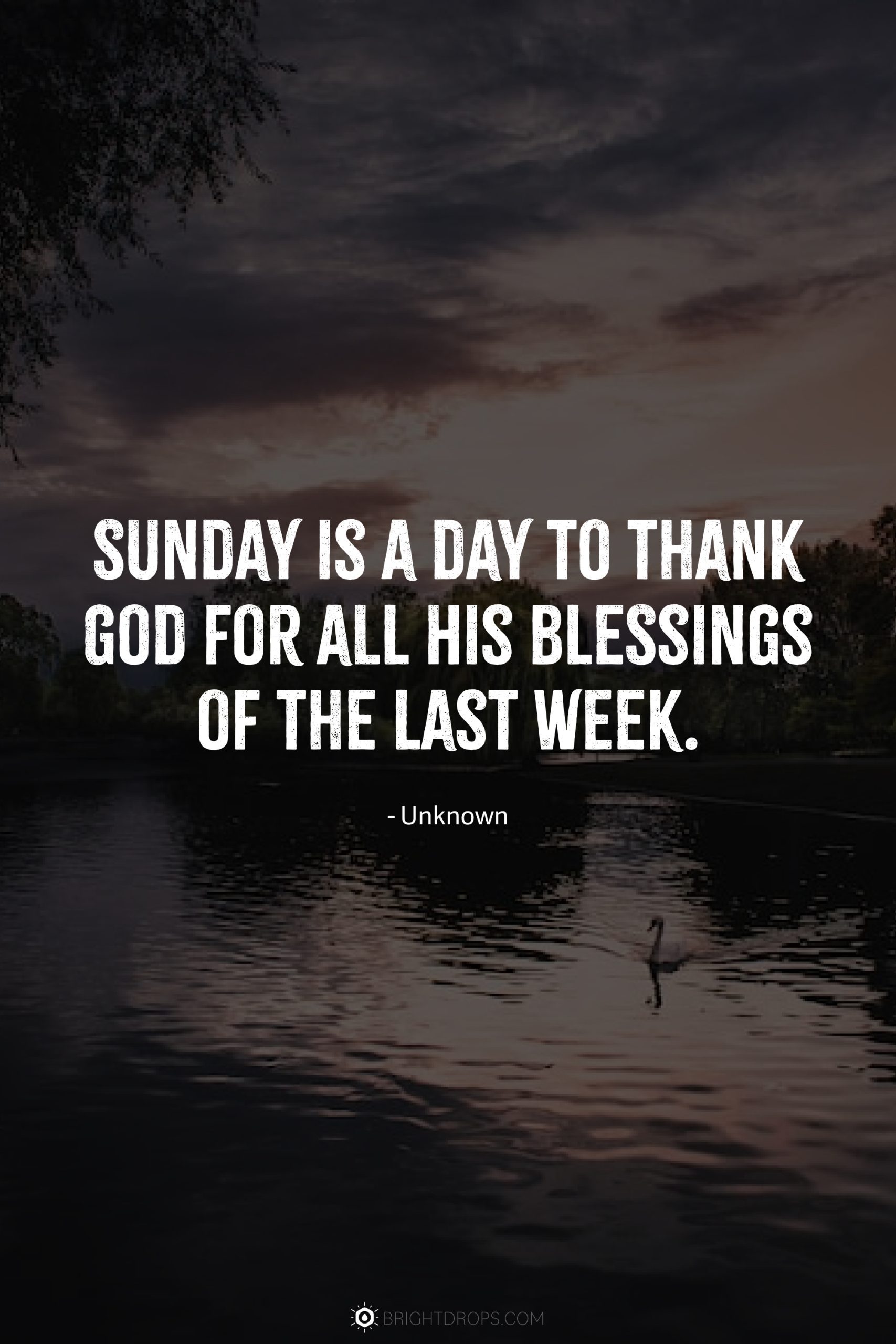 "Sunday is a day to thank God for all His blessings of the last week." – Unknown
"It's Sunday! Let you be in harmony with yourself and with the outer world and spend this day brightly." – Unknown
"Enjoy your Sunday! Have faith in your heart and courage to fulfill all your dreams." – Unknown
"It was a Sunday afternoon, wet and cheerless; and a duller spectacle this earth of ours has not to show than a rainy Sunday in London." – Thomas de Quincey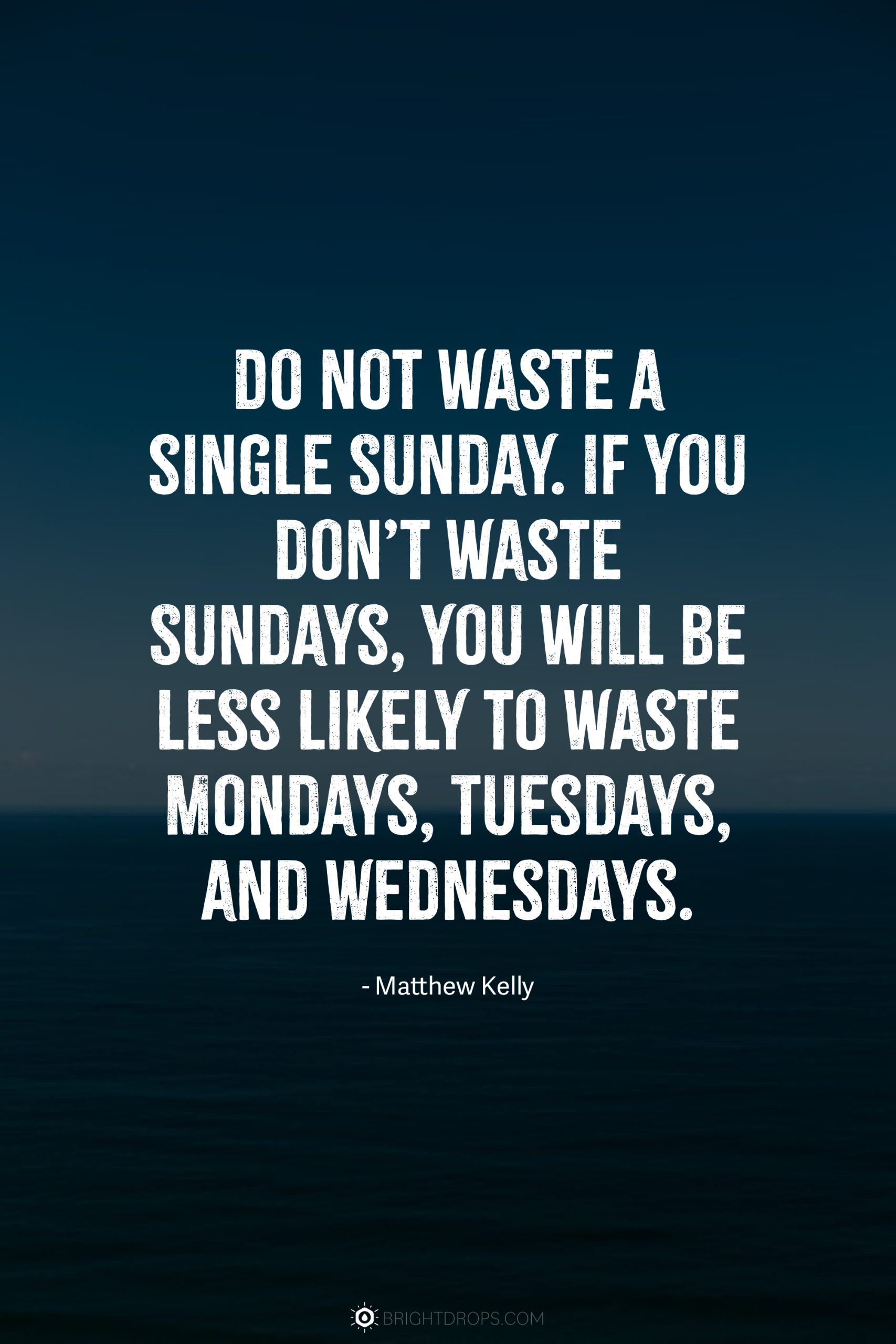 "Do not waste a single Sunday. If you don't waste Sundays, you will be less likely to waste Mondays, Tuesdays, and Wednesdays." – Matthew Kelly
"Poetry is truth in its Sunday clothes." – Joseph Roux
"SUNDAY – The day I planned a lot but did nothing." – Lovely Goyal
"Believe in yourself! Have faith in your abilities! Without a humble but reasonable confidence in your own powers you cannot be successful or happy." – Norman Vincent Peale
"Not only is there no God, but try finding a plumber on Sunday." – Woody Allen
"You can cut all the flowers but you cannot keep Spring from coming." – Pablo Neruda
"A grateful heart is a beginning of greatness. It is an expression of humility. It is a foundation for the development of such virtues as prayer, faith, courage, contentment, happiness, love, and well-being." – James E. Faust
"Take the time to do what you love to do this weekend." – Catherine Pulsifer
"Sunday! A family day with a touch of weekend thrown in for good measure." – Anthony T. Hincks
"Why is Sunday a day of rest because it is different than all the rest." – Byron Pulsifer
"Sunday is the golden clasp that binds together the volume of the week." – Henry Wadsworth Longfellow
"Ah, Sunday, the day of rest… now THAT'S something to be thankful for!" – Aaron P. Taylor
"Hello Sunday! Start where you are, use what you have, do what you can." – Unknown
"This weekend don't think about Monday, it will come soon enough." – Robert Rivers
"The goal of Sunday is to leave my home as little as possible." – Mark Morris
"There are many persons who look on Sunday as a sponge to wipe out the sins of the week." – Henry Ward Beecher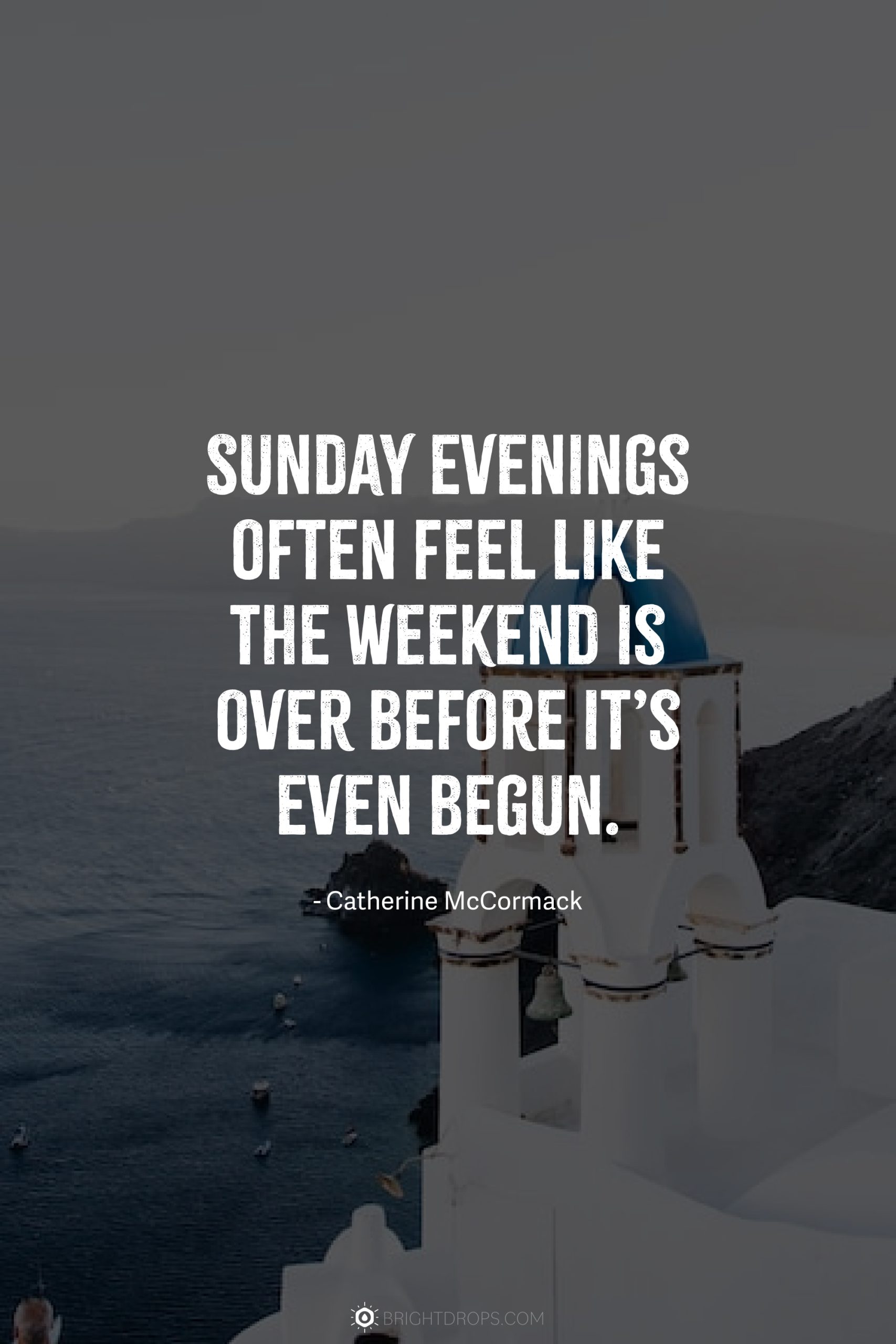 "Sunday evenings often feel like the weekend is over before it's even begun." – Catherine McCormack
"In the morning on Sunday, a drum is sounded at about 8 o'clock." – William Brewster
"Smile more than you cry, give more than you take and love more than you hate." – Unknown
"Do not let the shadows of yesterday spoil your sunshine today. Have a beautiful Sunday." – Unknown
"See life through the lens of a Sunday morning and everything will be easy." – Unknown
"Sunday clears away the rust of the whole week." – Joseph Addison
"Take your life into your own hands and make this Sunday awesome!" – Unknown
"May your Sunday be full of fun and laughter." – Kate Summers
"Be in the habit of getting up bright and early on the weekends. Why waste such precious time in bed?" – Marilyn Vos Savant
"Be strong and courageous! Do not be afraid or discouraged for the LORD your God is with you wherever you go." – Joshua 19
"Cheers to Sunday. Snuggle by the fire, read a good book, have a hot cup of coffee (or two), watch an old movie, relax and enjoy the day." – Unknown
"Sunday was always the best of days for being the self you had intended to be, but were not, for one reason or another." – Jesse Ball
"Sunday is the best day of the week because we celebrate the risen Christ of the cross in the local church, the dearest place on earth." – C. J. Mahaney
"A hopeless man sees difficulties in every chance, but a hopeful person sees chances in every difficulty." – Ali ibn Abi Talib
"Sunday is my favorite day." – Emma Caulfield
"I guess God made Boston on a wet Sunday." – Raymond Chandler
"Without Sunday, I wouldn't know when to put on the brakes of a hurtling life." – Byron Pulsifer
"Without the weekend, where would the week be?" – Anthony T. Hincks
"Happiness is a hot bath on a Sunday afternoon." – A.D. Posey
"Today will never come again. Be a blessing. Be a friend. Encourage someone. Take time to care. Let your words heal, and not wound." – Unknown
"None of us knows what might happen even the next minute, yet still we go forward. Because we trust. Because we have Faith." – Paulo Coelho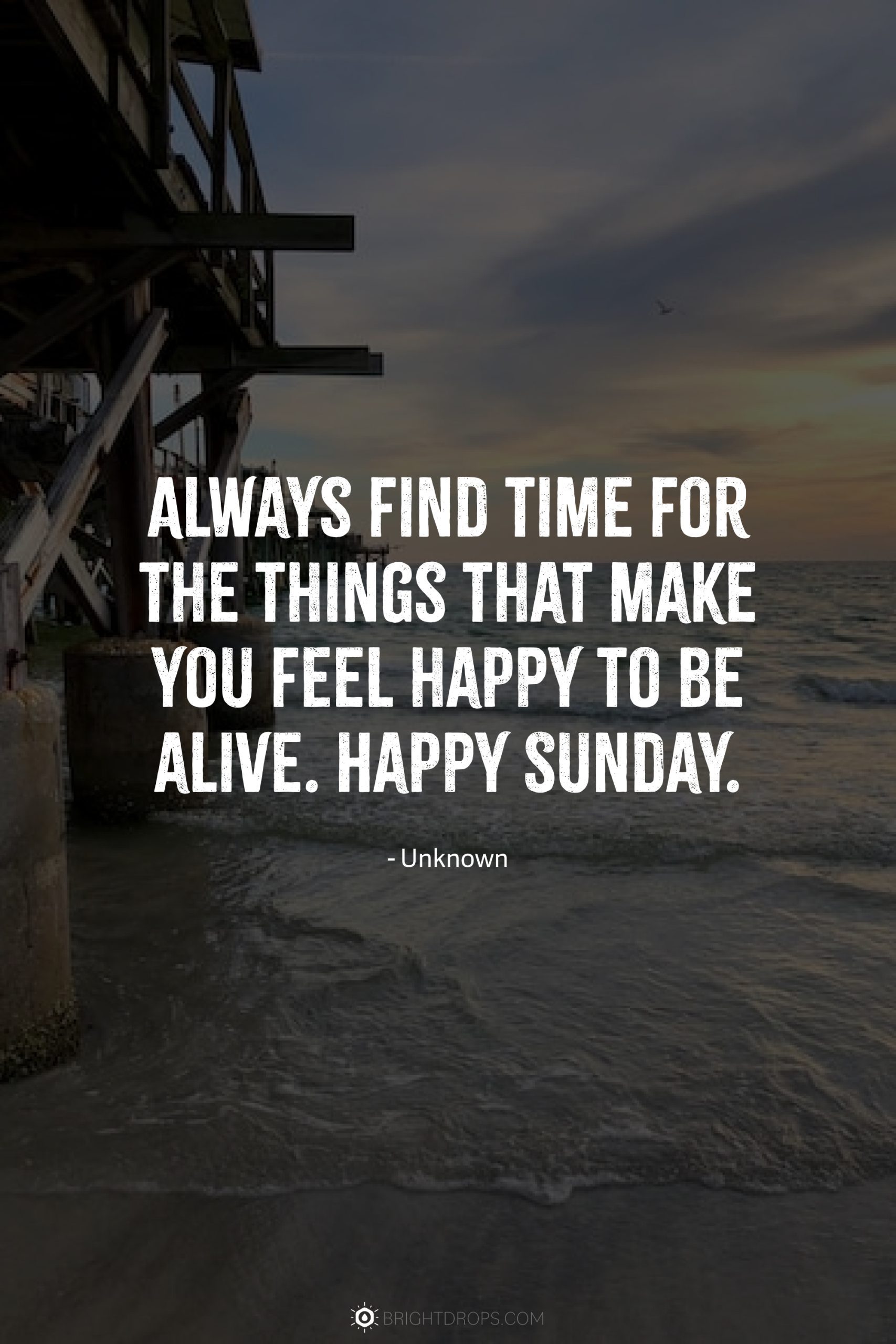 "Always find time for the things that make you feel happy to be alive. Happy Sunday." – Unknown
"Spend some time this weekend on home improvement; improve your attitude toward your family." – Bo Bennett
"I want there to be no peasant in my kingdom so poor that he cannot have a chicken in his pot every Sunday." – Henry IV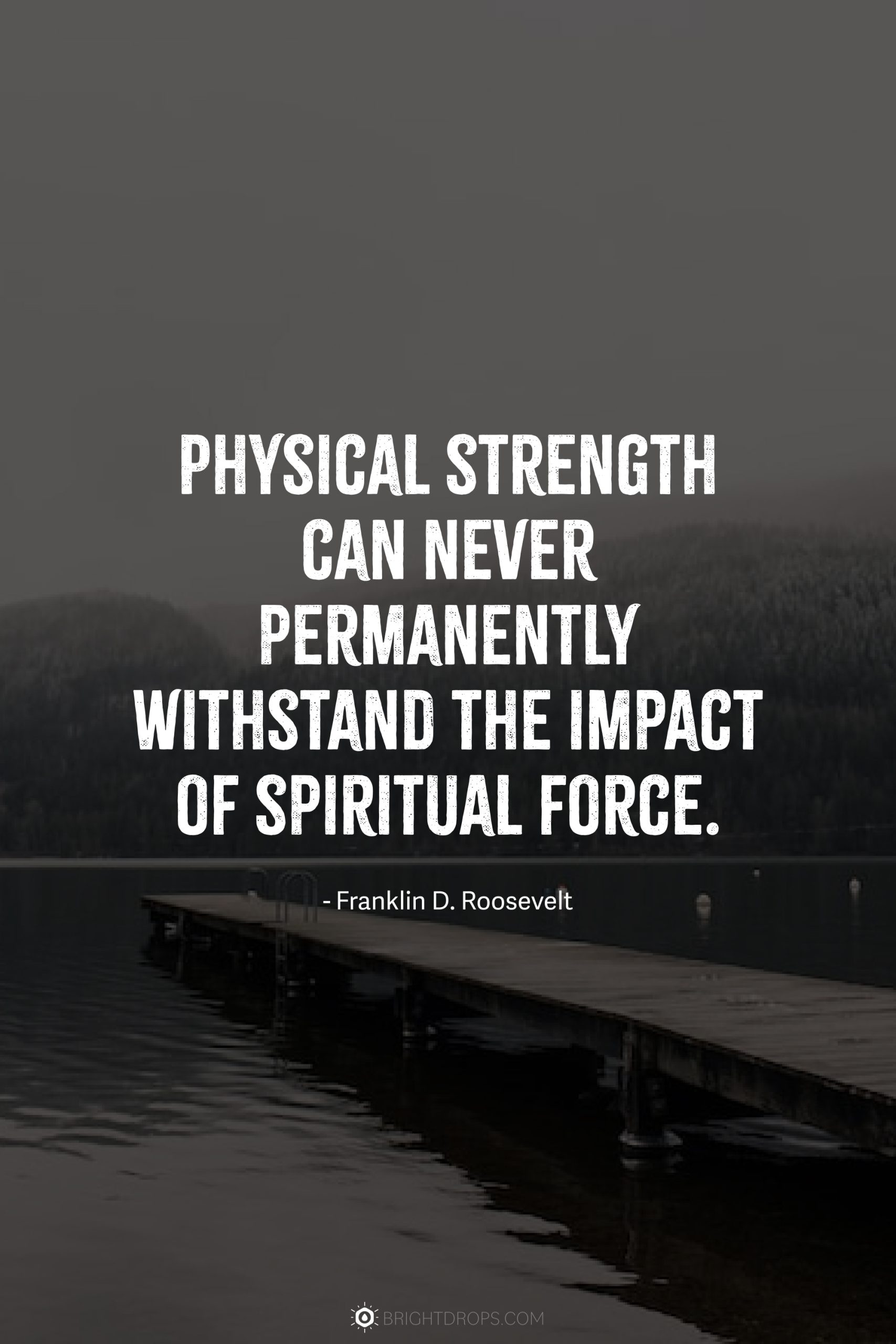 "Physical strength can never permanently withstand the impact of spiritual force." – Franklin D. Roosevelt
"Free yourself from all prejudices and let yourself go on Sunday." – Unknown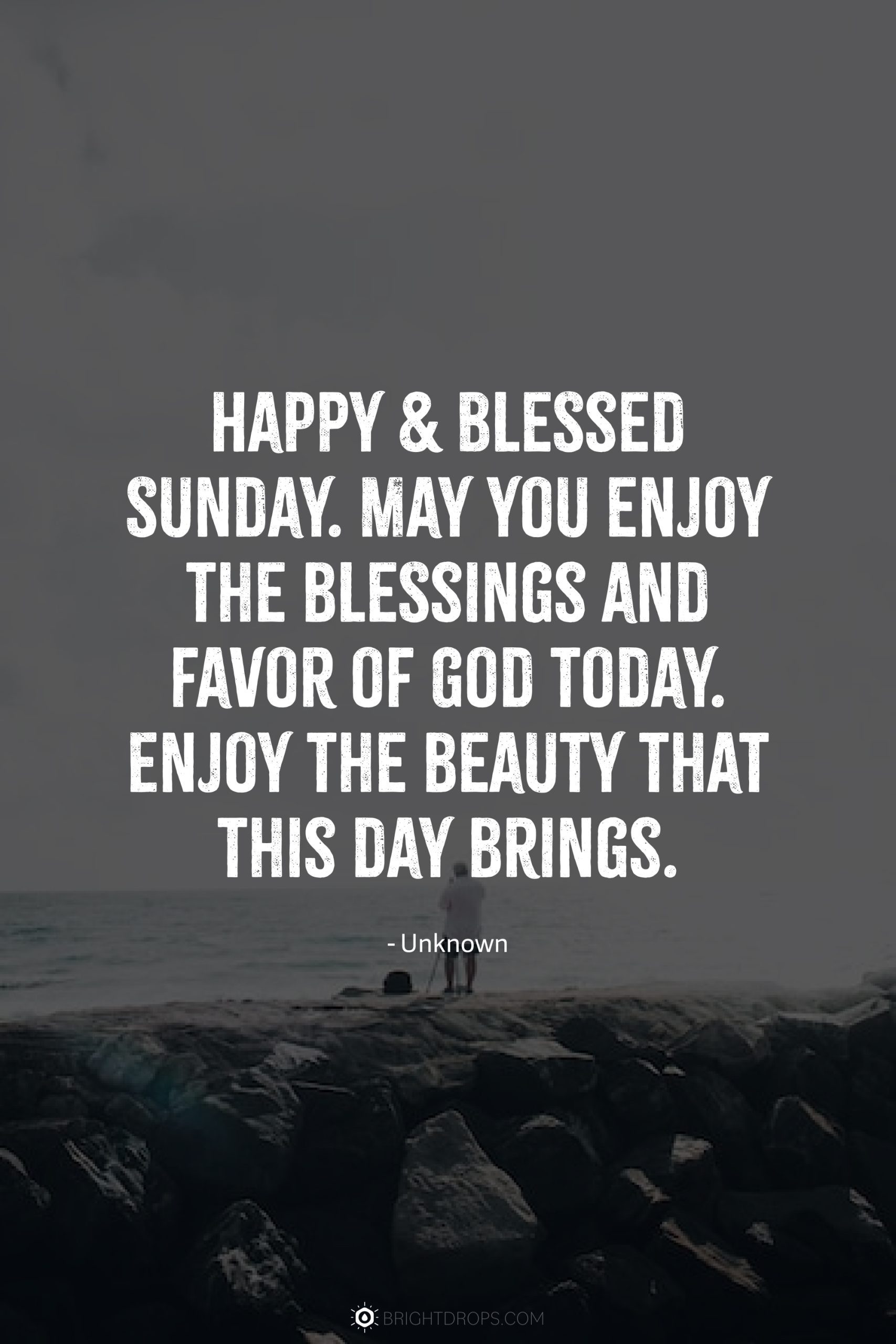 "Happy & Blessed Sunday. May you enjoy the blessings and favor of God today. Enjoy the beauty that this day brings." – Unknown
"Sunday. Take it slow and give your soul a chance to catch up with your body." – Unknown
"People react to fear, not love; they don't teach that in Sunday School, but it's true." – Richard M. Nixon
"I'm definitely not a traditionalist, because a traditionalist would be going to church every Sunday." – Oprah Winfrey
"On Sunday morning, I'm not nervous… I can't wait to tell what God wants me to say." – Charles Stanley
"Weekends don't count unless you spend them doing something completely pointless." – Bill Watterson
"It's a beautiful Sunday! There are so many reasons to be happy and not to give up, look around and cheer up." – Unknown
"Time flows in a strange way on Sundays." – Haruki Murakami
"Give and accept pleasure, happiness, and laughter, because today is Sunday." – Unknown
"Have a prosperous Sunday! Meet with your family and friends and spend each second of this day with pleasure." – Unknown
"Give me a Sunday morning, that's full of grace, A simple life and I'll be okay, here in small town U.S.A." – Justin Moore
"Have the courage to start a new path this Sunday and a miracle will happen." – Unknown
"Every day brings new choices." – Martha Beck
"I'm learning the power of going away for the weekend and keeping myself company." – Zoe Saldana
"I'm a serious Christian. I take my faith seriously. I try to practice it every day of the week, not just on Sunday." – Francis Collins
"I know that [Sunday is the day you spend with your family] is a tradition that I want to keep alive and I also want to share." – Karla Souza
"Don't waste a single Sunday. If you don't waste Sundays, you will be less likely to waste Mondays, Tuesdays, and Wednesdays." – Unknown
"Sunday is a wonderful day to spend in the circle of your family and friends, make impressions for the whole week today." – Unknown
"After a week of the contained chaos that is my job, I need some solitary running time. On Sundays, I can unwind and reconnect with the natural world." – Linda Jones
"Meet this happy Sunday! Remember: whatever you do and wherever you go, take always a smile and a good mood with you." – Unknown
"Let this Sunday be a rainbow for the entire upcoming week! Shine & smile!" – Unknown
"The feeling of Sunday is the same everywhere, heavy, melancholy, standing still." – Jean Rhys
"It is difficult to say what is impossible, for the dream of yesterday is the hope of today and the reality of tomorrow." – Robert H. Goddard
"Sunday is an excellent chance to start living your life to the fullest, do what you want and forget about consequences." – Unknown
"Let this Sunday morning bring you lots of smiles and you'll leave all troubles behind you." – Unknown
"I do have to say my daughter, Sunday, said to me [I was being] overprotective, so you must have been a fly on the wall." – Nicole Kidman
"When you focus on being a blessing, God makes sure that you are always blessed in abundance." – Joel Osteen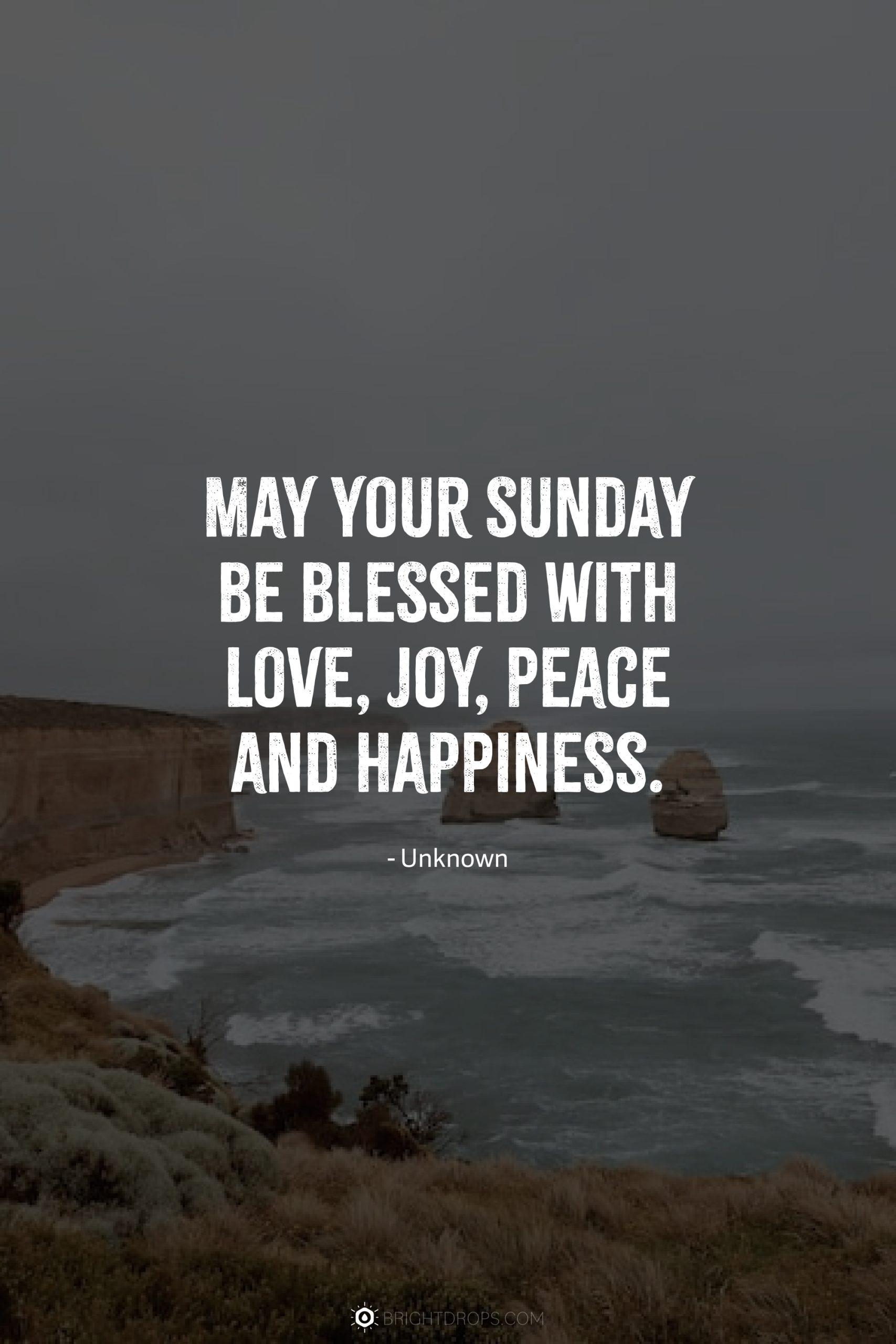 "May your Sunday be blessed with love, joy, peace and happiness." – Unknown
"More and more people work on Sundays as a consequence of the competitiveness imposed by a consumer society." – Pope Francis
"Oh dear Sunday, I want to sleep in your arms and have fun day." – Santosh Kalwar
"Learn from yesterday, live for today, hope for tomorrow." – Orison Swett Marden
"The frantic pace of life is only interrupted by the quietness of Sunday." – Byron Pulsifer
More Good Daily Quotes: