These motivational quotes will help you find the inspiration you need to get to the gym, go for a run, get in shape, and lose weight. Shed some pounds after you read this list. Are you ready? Are you ready? Well, then scroll down and let the spark inside you become a fire. And then that fire will get you burning all the way to the gym.
1. Jerry West on Feeling Good.
"You can't get much done in life if you only work on the days when you feel good." – Jerry West
Today just isn't your day. Well, suck it up buttercup. You've gotta get going if you want to lose weight. You can't get the body you want or feel the way you want by lying around reading motivational quotes all day. So, finish this list, but then it's definitely time to hit the gym.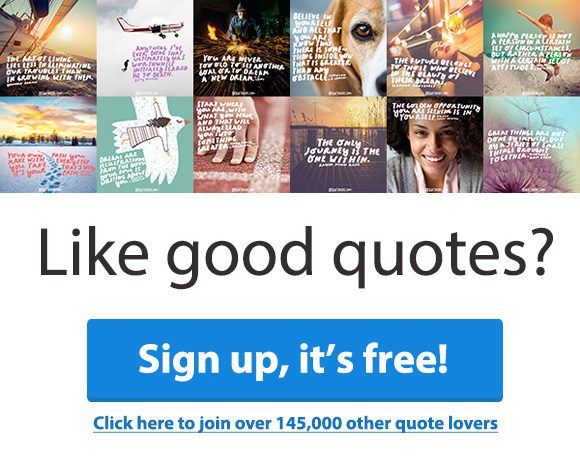 2. John Wooden Doesn't Like Interference.
"Do not let what you can not do interfere with what you can do." – John Wooden
There are plenty of things you can't do. You're not going to pull a 747 with your teeth. That's more like a magic trick than a workout anyway. Focus on the things you can do. You definitely can skip dessert and go for a morning run. Those are the first steps to getting in shape.
3. Tommy Lasorda on the Difference Between Possible and Impossible.
"The difference between the impossible and the possible lies in a person's determination." – Tommy Lasorda
If you want anything bad enough, nothing will stop you. Your determination determines whether you make it to that second workout of the day, or if you go ahead and go back for seconds. If you want to get in shape, you've got to be determined. You've got to be tired of the body you have right now.
4. Derek Jeter Doesn't Do Excuses.
"There may be people that have more talent than you, but there's no excuse for anyone to work harder than you do." – Derek Jeter
How many days do you think the Captain phoned it in? A sum total of zero. That's the answer to a lot of questions. How much did he have left in the tank at the end of a game? A season? Zero. You've got to give everything you have. And tomorrow, you've got to give everything you have.
5. Lou Holtz on Discipline.
"Without self-discipline, success is impossible, period." – Lou Holtz
You aren't going to accomplish any of your goals without putting in the work. If you can't commit to cutting a few carbs, dialing back the desserts, or skipping fourth meal, then you aren't going anywhere. Instead of looking for that 2:30 snack, look up a new routine to add to your workout. Push yourself over that hump.
6. Ronnie Lott Believes.
"If you can believe it, the mind can achieve it." – Ronnie Lott
You are so much stronger than you give yourself credit for. You think you are weak. If you have something in your mind, it can become a reality. Whether you want to lose those 5 vanity pounds, or prepare for a marathon, the will to get that done is inside your mind. Mind over matter.
7. Joe Namath Gives Everything.
"If you aren't going all the way, why go at all?" – Joe Namath
Have you given everything today? Probably not. If you had given anything you wouldn't be able to make it through this list. Your body would be so taxed that you just want to soak in the tub and go to bed. You've got something left in the tank. What are you going to do with it?
8. Jerry Rice Is Better Than the Rest.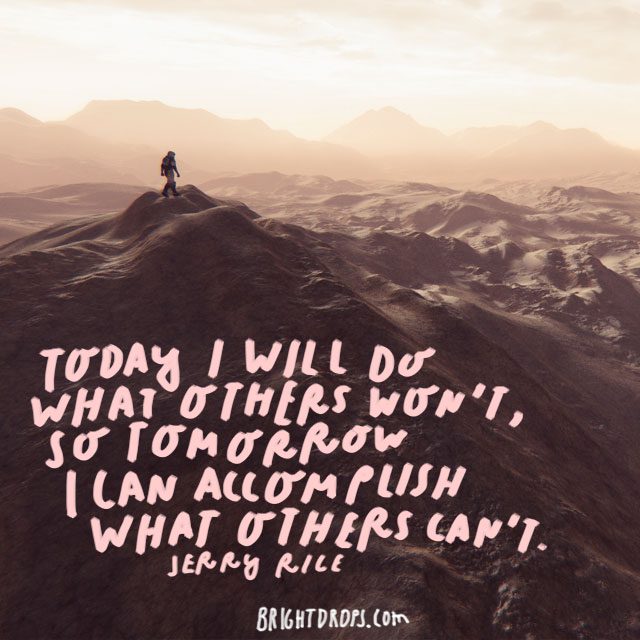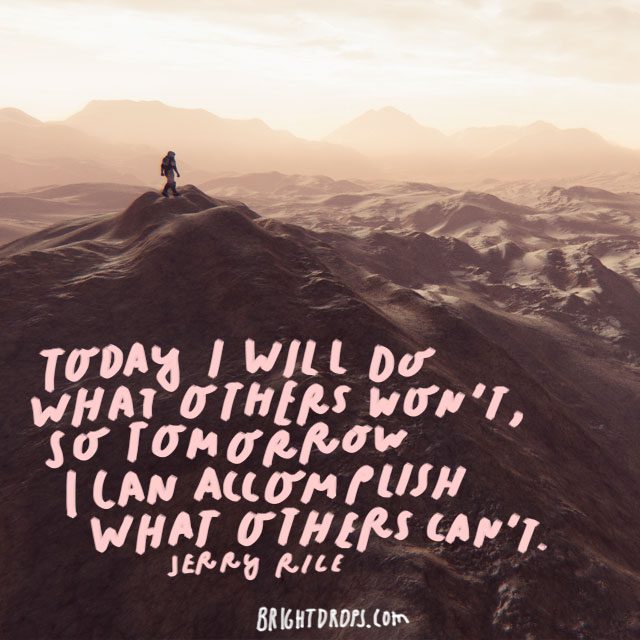 "Today I will do what others won't, so tomorrow I can accomplish what others can't." – Jerry Rice
You don't have to make the next 12 Pro Bowls, but you do have to do these next 12 reps. So, dig deep and get in shape. You have the ability to put in this extra work. Others won't, but you will. If you have the commitment to yourself, you will find the strength you didn't know you had.
9. Gretzky Loves Compliments.
"The highest compliment that you can pay me is to say that I work hard every day." – Wayne Gretzky
Don't take days off. You need to lose weight? Then you have to work hard every day. There aren't Sundays when it comes to yourself. Do you only love yourself 6 days a week? Of course not. It's time to put in the work to reap the rewards. You'll see it in the mirror every day.
10. Jim Rohn Takes Care of His Body.
"Take care of your body. It's the only place you have to live." – Jim Rohn
Your body has to get you through the next fifty plus years. If you want to spend your golden years in a body that simply can't get around, then you don't have to do anything. If you want to live, you have to grab the bull by the horns and put in the work right now to forge the future.
11. Lee Haney Sets Small Goals.
"Exercise to stimulate, not to annihilate. The world wasn't formed in a day, and neither were we. Set small goals and build upon them." – Lee Haney
Switching gears on this list of motivational quotes, Lee Haney tells us exactly how to get things done. You have to exercise to give yourself small gains. At the end of a month of small gains, you've made a major
12. Morihei Ueshiba on the Purpose of Training.
"The purpose of training is to tighten up the slack, toughen the body, and polish the spirit." – Morihei Ueshiba
You want a tight body. That's a big part of the process. You must also remember to polish your spirit as you work. Know that the external is only a reflection of the internal. You must have the right mentality and the right inside health to achieve the outward results you want.
13. Gene Tunney Has That Glow.
"To enjoy the glow of good health, you must exercise." – Gene Tunney
When you see people that have that glow, it's because they are taking care of themselves. They know the commitment that it takes to lose weight and get in shape. They have committed to themselves. Making yourself look and feel better is an investment of time and energy into yourself.
14. Sam Snead Has Brains and Braun.
"Practice puts brains in your muscles." – Sam Snead
When you work out, your muscles start to learn. Of course they learn how to work and how to move. Of course they get stronger. But, your body as a whole begins to learn things. Your body learns what it feels like to be in shape. You learn how it feels to feel good. It's a good thing.
15. Hugh Blair on Improving Our Faculties.
"Exercise is the chief source of improvement in our faculties." – Hugh Blair
Your entire body and being is improved when you get blood circulating. You move around and your body immediately feels better. When your body feels better, your mind can work so much more efficiently. It's about total body health, not just spot reducing. Five pounds isn't going to make a huge difference, but removing 5 years of stress from your mind, body, and soul, that's going to keep you alive and well for another 50 years.
16. Erin Gray Likes Exercise.
"I like exercise. I like a healthy body." – Erin Gray
There's no beating around the bush. What we really like is a healthy body. A healthy mind and soul is great as well, but what we're really after are those physical results. The best way to get there is to exercise. Of course you need to control your diet as well, but without the physical work, you aren't going to get where you want to go.
17. Alan Thicke Likes Fun and Games.
"Fitness needs to be perceived as fun and games or we subconsciously avoid it." – Alan Thicke
The truth is that we have to find intrinsic value in the workout, or we won't do it. Make it a challenge for yourself. See if you can get 5 reps instead of 3. See if you can get 10 more pounds. Then, join a dodgeball league and you'll really start enjoying yourself. Before you know it, you'll be more active than you ever have.
18. The 3 Rules of Richard Simmons.
"Number one, like yourself. Number two, you have to eat healthy. And number three, you've got to squeeze your buns. That's my formula." – Richard Simmons
Sweatin' to the Oldies was a massive success and made Richard Simmons a household name. His rules were the basics. You have to care about yourself first. Then, you can make healthy choices. Finally, you have to start sweating. Squeezing your buns never hurt anybody either.
19. Steven Wright Is Afraid.
"A lot of people are afraid of heights. Not me, I'm afraid of widths." – Steven Wright
I think we are all afraid of widths. No one wants to turn sideways to get through the front door. That's an embarrassing moment, even if no one is there to see it. For me, it was getting stuck in my chair that made me want to change something. Those arms on the side shrunk I swear.
20. Marquis de Sade.
"Your body is the church where Nature asks to be reverenced." – Marquis de Sade
Your body is a temple. You can't possibly expect to pay homage to the earth if you are out of shape. Make better choices and it will be a quick turn around. You need a few motivational quotes to keep you focused on the end goal. Losing weight is a way to get your temple decorated properly.
21. Vinoba Bhave Conquers the Body.
"If a man achieves victory over this body, who in the world can exercise power over him? He who rules himself rules over the whole world." – Vinoba Bhave
Conquer yourself. You are your own worst enemy. It's not the carrot cake in the break room. I know that's the first culprit. Really, you have to have will to say no to the carrot cake. And then you have to take steps in the right direction. Sometimes, it could literally be steps.
22. Ludwig Wittgenstein Likes Pictures.
"The human body is the best picture of the human soul." – Ludwig Wittgenstein
Every picture is a thousand words. What is the picture of your body saying about your soul? Is your soul in good shape? If not, start today. Take this list of motivational quotes as the first steps toward getting in shape.
23. Kenneth H. Cooper Exercises for Life.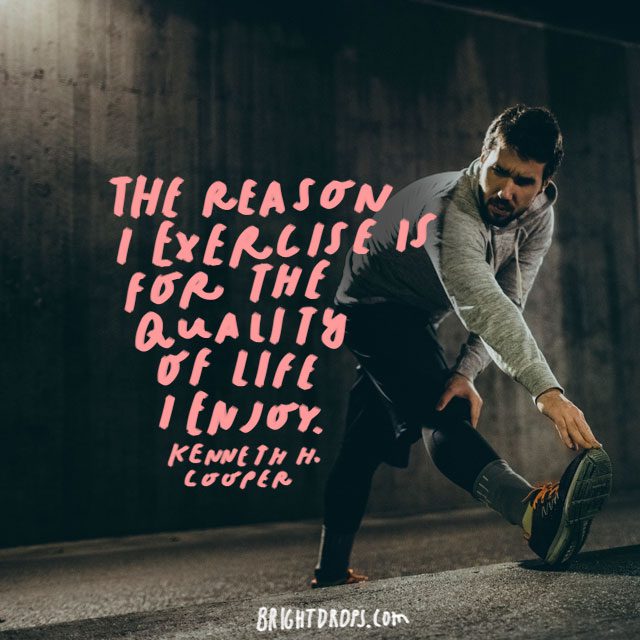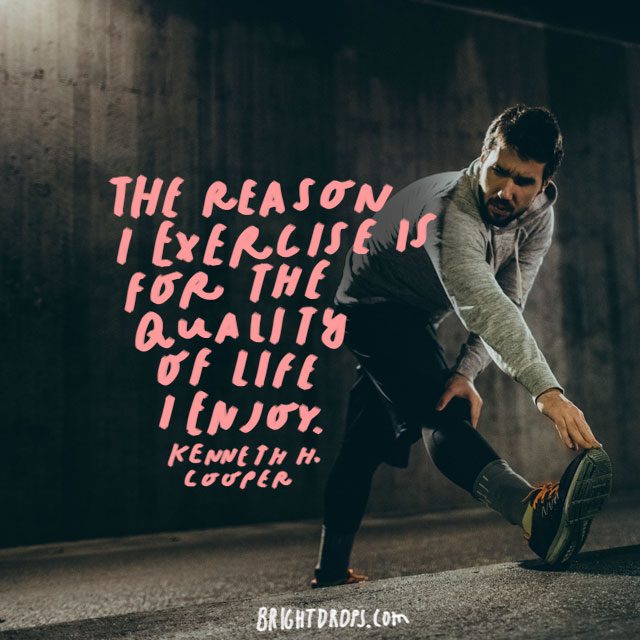 "The reason I exercise is for the quality of life I enjoy." – Kenneth H. Cooper
Exercise keeps you happy and healthy. If you want to live a full and productive life, you probably have a little weight to lose. You could get in shape some. Not that your shape is bad. We could all use a little more exercise. So, stop letting those days off become weeks off and start today.
24. Lillie Langtry on Life.
"Anyone's life truly lived consists of work, sunshine, exercise, soap, plenty of fresh air, and a happy contented spirit." – Lillie Langtry
To truly live you have to have all of those things. Exercise is a big part. Without the right amount of exercise, you cannot have a happy and contented spirit. During exercise, it's hard to acknowledge that it is part of a happy and contented life. Just remember how great it is to feel after the workout.
25. Michelle Obama Needs Therapy.
"Exercise is really important to me – it's therapeutic." – Michelle Obama
Michelle Obama is a proponent of healthy eating and healthy living. It's no surprise that she loves exercise. There's something to what she's saying. When you have a good workout, you can really feel your mind and body connecting on a new level. So much stress goes away and you can see an end to some of your troubles.
26. David Agus Is a Maniac.
"Much in the way Olympic athletes optimize their game by paying an enormous – borderline maniacal – amount of attention to things like diet, exercise, sleep, and of course the essential R&R, we all would do well to pay more attention to those key aspects of our lives that comprise our overall health equation." – David Agus
We should pay attention to those details of life. Without these key components of healthy living, we are not giving ourselves everything we need to get by. You need the right balance of sleep, exercise, food, and relaxation. Without balancing all of those things, your work and life in general probably won't go well.
27. Grete Waltz Battled Through.
"In terms of fitness and battling through cancer, exercise helps you stay strong physically and mentally." – Grete Waitz
Exercise is a key component to battling through life. So many cancer patients incorporate exercise into their treatment program. They are weakened by chemotherapy and other therapeutic treatments they use, but exercise helps them recover some of their physical strength, and it gives them the mental strength to say, I can do this.
28. Chuck Palahniuk Has the Best Ideas.
"Some of the best ideas I get seem to happen when I'm doing mindless manual labor or exercise. I'm not sure how that happens, but it leaves me free for remarkable ideas to occur." – Chuck Palahniuk
Chuck Palahniuk is one of the most successful and odd writers of our time. He's written some wild stories from Fight Club to Invisible Monsters. He has quite a unique mind. He gets those wonderful and original ideas while he's on a run or putting in a session at the gym. That's where we find many of our solutions.
29. Anne Graham Lotz Needs Strength.
"Just like you need to strengthen your core physically with exercise, you also need to strengthen your core spiritually." – Anne Graham Lotz
Exercise and fitness starts at your core. It is not enough to do some yogalates to work on your abs. You have to go inside yourself and strengthen your spiritual core. You have to have the right mentality and the right self image to achieve the external results you're looking for.
30. George A. Sheehan Hates Exercise.
"Exercise is done against one's wishes and maintained only because the alternative is worse." – George A. Sheehan
I think we all have days where we just can't make it to the gym. Finding that internal drive is hard to do. Especially if you've got a case of the Mondays. When we feel a little down, the best thing to do is get our end goal in our mind's eye. Visualize the end results, and dig deep to put in the work you need to do.
31. Andrew Weil on the Human Body.
"Human bodies are designed for regular physical activity. The sedentary nature of much of modern life probably plays a significant role in the epidemic incidence of depression today." – Andrew Weil
We are a natural mobile species. When we sit in a cubicle all day, or do a great deal of inactivity, we get depressed. Our nature is to be hunter-gatherers. When we get caught up in the routine of going from point A to point B and moving a pile of papers from the inbox to the outbox, we get stuck in a mental rut. We need to move.
32. Tim Rath Only Needs Half an Hour.
"Half an hour of exercise in the morning makes for better interactions all day. Then a sound night of sleep gives me energy to tackle the next day. I am a more active parent, a better spouse, and more engaged in my work when I eat, move, and sleep well." – Tim Rath
Most of the time, the Snooze button controls the morning hours. Keep in mind that those morning exercises that you aren't doing, could make the difference. Most fitness experts agree that morning stretching, running, or yoga can boost your metabolism. Don't skip the most important workout of the day.
33. Horace Gives Great Effort.
"Great effort is required to arrest decay and restore vigor." – Horace
If you want to get in shape, it takes a lot of effort. In today's society, we get everything instantly. We don't have to wait for a cup of coffee or a meal. We can have everything we want at a moment's notice. We are not used to putting in great effort for results. In order to see the best results, it takes a lot of work.
34. The Governator on Training.
"Training gives us an outlet for suppressed energies created by stress and thus tones the spirit just as exercise conditions the body." – Arnold Schwarzenegger
Arnold rose to prominence as a bodybuilder. He approached his acting career and his political career with the same energy he applied to his body. He was able to accomplish so much because he pushed himself in every aspect: Physical, Mental, Spiritual.
35. Hippocrates on the Way to Health.
"If we could give every individual the right amount of nourishment and exercise, not too little and not too much, we would have found the safest way to health." – Hippocrates
Every doctor takes the Hippocratic Oath before they earn their license. We see that the basis of medicine has not changed. Most of the work is up to us to stay healthy. We have to focus on nourishment and exercise. That same thing has been true for the history of mankind. It's not any different when trying to lose weight.
36. Thomas Jefferson Loves Afternoons.
"Leave all the afternoon for exercise and recreation, which are as necessary as reading. I will rather say more necessary because health is worth more than learning." – Thomas Jefferson
The 3rd president and father of democracy had some advice on being healthy. It'd be wonderful if we had the option to use the entire afternoon for exercise and working out. With our fast-paced work lives, it is difficult to find the right balance in taking care of your body. Don't neglect your mind or body.
37. Thomas Jefferson Walks Very Far.
"Walking is the best possible exercise. Habituate yourself to walk very far." – Thomas Jefferson
We can definitely go for walks in the morning and evening. When we first wake up (after coffee of course) we can walk or jog. Before we settle in for the evening, we can walk or jog. It's a great way to lose weight, especially if we are just trying to shed a few pounds at a time.
38. Courtney Thorne-Smith Eats Well.
"You need to eat normally and healthfully, and you need to exercise. I'm so passionate about this because I think people spend their lives not happy in their bodies." – Courtney Thorne-Smith
Obviously, we have to start with the right nutrition. Once we get some dietary guidelines set for ourselves, it is much easier to take care of your body. Exercise can make you find out the limits of your body. Every step of progress is one notch higher on that self satisfaction chart.
39. Mary Kay Sets Goals.
"A good goal is like a strenuous exercise – it makes you stretch." – Mark Kay Ash
You have to stretch before you start working toward any goal. Stretching allows you to prepare for what you're going to do, but it also let's you know how far you can push yourself. When you begin the process of getting in shape, you must remember to stretch your mind. You have to prepare yourself completely for what you're trying to accomplish.
40. Vanessa Hudgens Feels Alive.
"Exercise is amazing, from the inside out. I feel so alive and have more energy." – Vanessa Hudgens
When you begin working out, you will have more energy. It takes a few weeks of hard work before you get there. Those first few weeks you'll feel dead. If you can push through that initial plateau, it makes each other plateau that much easier to conquer. Don't be discouraged.
41. Viggo Mortensen Is Lazy.
"Like most people I can be lazy, so it's nice to have a goal or deadline or reason to work out. I feel better when I get to exercise, or when I'm outdoors. I like to hike, swim and run, and I love to play soccer." – Viggo Mortensen
Find things you love to do. Those are the things that will be simple to keep doing. You can find adult soccer leagues, kickball leagues, or basketball leagues. There are things that you can do that will make you look forward to exercise, instead of dreading it. Even the stars need a little help sometimes.
42. Jean-Jacques Rousseau Is Not Weak.
"A feeble body weakens the mind." – Jean-Jacques Rousseau
All these motivational quotes are just an attempt to remind you of the most important aspect of strength. You must be physically strong in order to be mentally strong. We are all stronger than we give ourselves credit for in every aspect. When we get lazy in any realm; mental, physical, spiritual, emotional; it makes us weak in every aspect. Don't give yourself excuses. You are only cheating yourself.
(Read this next: 17 Motivational Quotes to Get You off the Couch)