Born in 1810, Helen Keller was struck with a mystery illness when she was just 19 months old, which left her both blind and deaf, but she learned to communicate using home signs, and later with the help of her lifelong companion, Anne Sullivan. Anne showed her how to 'read' by writing the words on her hand, and, at the age of 24 and despite her profound disabilities, she became the first deaf-blind person to achieve a Bachelor of Arts degree.
Helen used her experiences to become an advocate for people with disabilities, and was a pacifist, suffragist, and a passionate campaigner for birth control. Founding the Helen Keller International Organization in 1915, she was also an active member of the Socialist Party, and was a passionate campaigner for the rights of the working class, in addition to speaking out against military interventions and fighting for women's right to vote.
Refusing to let her disabilities get in her way, this peace loving woman's attitude will show you that life is for celebrating – just read some of these Helen Keller quotes to see what we mean. Speaking of a positive attitude as well as the importance of friendship, hers is an attitude that will take you far in life, should you choose to live by her philosophies.
Inspiring Helen Keller Quotes
"What I am looking for is not out there, it is in me." – Helen Keller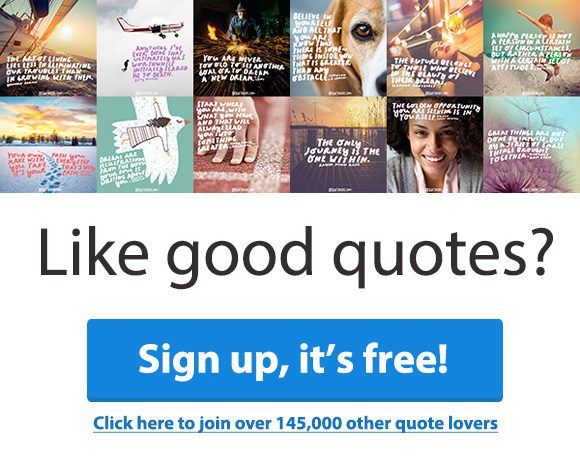 "Knowledge is love and light and vision." – Helen Keller
"People don't like to think, if one thinks, one must reach conclusions. Conclusions are not always pleasant." – Helen Keller
"Of all the senses, sight must be the most delightful." – Helen Keller
"The heart of a friend gives out sufficient light for us in the dark to rise by." – Helen Keller
"Meanwhile the desire to express myself grew. The few signs I used became less and less adequate, and my failures to make myself understood were invariably followed by outbursts of passion." – Helen Keller
"One can never consent to creep when one feels an impulse to soar." – Helen Keller
"Keep your face to the sunshine and you cannot see a shadow." – Helen Keller
"When we do the best we can, we never know what miracle is wrought in our life, or in the life of another." – Helen Keller
"Happiness is the final and perfect fruit of obedience to the laws of life." – Helen Keller
"Until the great mass of the people shall be filled with the sense of responsibility for each other's welfare, social justice can never be attained." – Helen Keller
"If I write what my soul thinks it will be visible, and the words will be its body." – Helen Keller
"The bulk of the world's knowledge is an imaginary construction." – Helen Keller
"Face your deficiencies and acknowledge them; but do not let them master you. Let them teach you patience, sweetness, insight." – Helen Keller
"When you lose your vision, you lose contact with things. When you lose your hearing, you lose contact with people." – Helen Keller
"While they were saying it couldn't be done, it was done." – Helen Keller
"Keep your face to the sun and you will never see the shadows." – Helen Keller
"I do not want the peace that passeth understanding. I want the understanding which bringeth peace." – Helen Keller
"You cannot touch love but you can feel the sweetness it pours into everything." – Helen Keller
"Never bend your head. Always hold it high. Look the world straight in the eye." – Helen Keller
"Character cannot be developed in ease and quiet. Only through experience of trial and suffering can the soul be strengthened, vision cleared, ambition inspired, and success achieved." – Helen Keller
"When all you can feel are the shadows, turn your face towards the sun." – Helen Keller
"We are never really happy until we try to brighten the lives of others." – Helen Keller
"There is no better way to thank God for your sight than by giving a helping hand to someone in the dark." – Helen Keller
"What we have once enjoyed we can never lose. All that we love deeply becomes a part of us." – Helen Keller
"The most beautiful world is always entered through imagination." – Helen Keller
"When one door of happiness closes, another opens;, but often we look so long at the closed door that we do not see the one which has been opened for us." – Helen Keller
"What really counts in life is the quiet meeting of every difficulty with the determination to get out of it all the good there is." – Helen Keller
"Alone we can do so little; together we can do so much." – Helen Keller
"A happy life consists not in the absence, but in the mastery of hardships." – Helen Keller
"I take happiness very seriously. It is a creed, a philosophy and an objective." – Helen Keller
"Life is either a daring adventure or nothing at all." – Helen Keller
"All the world is full of suffering. It is also full of overcoming." – Helen Keller
"Although the world is full of suffering, it is full also of the overcoming of it." – Helen Keller
"It all comes to this: the simplest way to be happy is to do good." – Helen Keller
"We could never learn to be brave and patient if there were only joy in the world." – Helen Keller
"No pessimist ever discovered the secret of the stars, or sailed to an uncharted land, or opened a new doorway for the human spirit." – Helen Keller
"The best and most beautiful things in the world cannot be seen or even touched. They must be felt with the heart." – Helen Keller