As you might imagine, Winston Churchill quotes are full of bravery, determination, and tenacity, and they are perfect if you are in a situation which seems difficult to navigate. Follow the former Prime Minister's words of wisdom, and you will gain the fortitude to move forward with your plans, even when the world tells you you are making a mistake.
Winston Churchill was the Prime Minister of the United Kingdom from 1940 to 1945, and again from 1951 to 1955, but it was his first term in office for which he is most famously known, as it was during that time that he led the United Kingdom to victory against Nazi Germany in World War II. He took office on the same day that Hitler began his offensive against Belgium, Holland, and France, and he was in a precarious position among many of his peers – both of his own Conservative Party and those in the Labour Party – who saw him as a weak leader, but all that was to change in the face of war.
Standing up to Britain's Foreign Secretary at the time, Lord Halifax, who wanted Britain to negotiate with Hitler, Churchill instead insisted, with the support of his War Cabinet, to continue hostilities and fight on; it was a decision which changed the course of history, because without it, Germany would have dominated the world. Nobody really knows what would have happened if Hitler had won the war, but one only has to look at his reign of terror to realize that the world would be a very different, and much darker and more oppressive, place.
1. Winston Churchill on Standing Up and Sitting Down.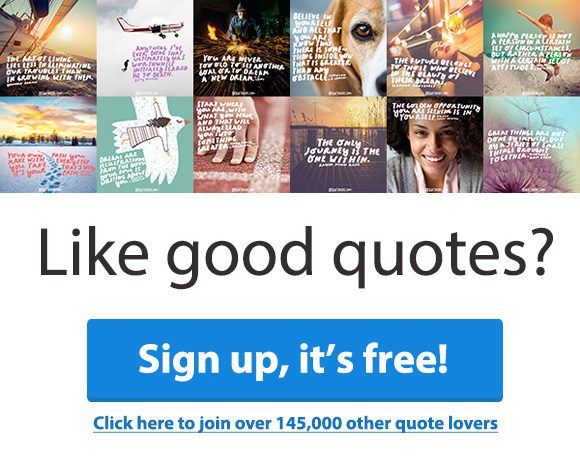 "Courage is what it takes to stand up and speak; courage is also what it takes to sit down and listen." – Winston Churchill
Of course it takes courage to take a stand. You must be brave to stand up to something that you know is wrong. It takes even more courage to sit down and negotiate. No one knew that better than Mr. Churchill. He worked out more peace agreements than anyone else in history.
2. Churchill's Definition of Success.
"Success consists of going from failure to failure without loss of enthusiasm." – Winston Churchill
Winston Churchill faced failure after failure. We know him as a wonderful leader because he continued to fight for resolution in every situation. During war, he made a name for himself as a leader because he approached the war with the same mentality. He knew there would be failures along the way, but that perseverance would pay off in the end.
3. Churchill on Enemies.
"You have enemies? Good. That means you've stood up for something, sometime in your life." – Winston Churchill
Everybody's got haters, even Winston Churchill. If you are the type of person to take a stand, then you will have enemies. The whole point of taking a stand is to stand against another faction or another opinion. By that very defiance, you are creating a rift. What you do with that rift can determine your life.
4. Hell Can't Stop Winston Churchill.
"If you're going through hell, keep going." – Winston Churchill
When the going gets tough, you're just getting started. Anything in this life worth doing does not come without persecution or hardships. When you take a stand for something, even if it's not world peace or the end of genocide, you must be prepared to do battle. Though hopefully you can avoid a literal battle.
5. Winston Churchill Adjusts Your Attitude.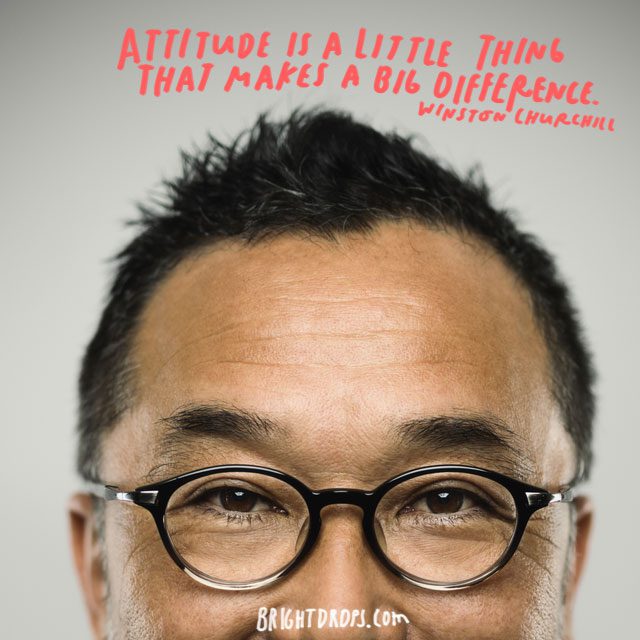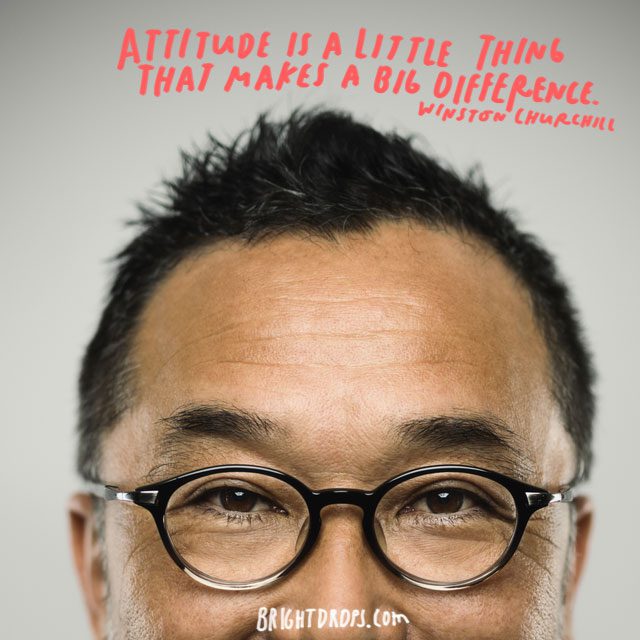 "Attitude is a little thing that makes a big difference." – Winston Churchill
Winston Churchill approached every challenge with the stubborn strength that he was going to conquer the demon. If you bring that same attitude to every task before you, you will be victorious. No one says it's easy, not even Winston Churchill, but it will be worth it.
6. Winston Churchill Doesn't Quit.
"Continuous effort – not strength or intelligence – is the key to unlocking our potential." – Winston Churchill
Never give up. Winston Churchill delivered countless speeches. In many of them, he reiterated these same sentiments. You must continue to strive to achieve your goals. If your goals are victory over the Nazis, that is a long process. Most likely, your goals are something along the lines of earning a promotion or raising a teenager (God help you). You'll get through it if you work at it.
7. Winston Churchill on Getting Paid.
"We make a living by what we get, but we make a life by what we give." – Winston Churchill
Money isn't everything. At least not to Mr. Churchill it wasn't. What you give to the cause is what makes your life meaningful. Whether that cause is small or large, your life matters because of what you give every single day. The blood, sweat and tears that you put on your respective battlefield is what your life is worth.
8. Churchill Is an Optimist.
"A pessimist sees the difficulty in every opportunity; an optimist sees the opportunity in every difficulty." – Winston Churchill
Pessimists bring everyone down. When you around a group and all they do is point out the flaw with every plan, it can be frustrating. Ever tried picking a restaurant with a group of pessimistic friends? Learn to be optimistic and focus on the opportunity of each situation you encounter.
9. Winston Churchill Needs to See Results.
"However beautiful the strategy, you should occasionally look at the results." – Winston Churchill
Winston Churchill got results. He obviously had some great plans. I'm sure that every great leader at some point in their life had a plan that just didn't work. They had everything mapped out and diagrams with labels and everything. It was perfect. On paper. If you don't get the results you're looking for, you have to try to adjust that plan.
10. Churchill's Empire.
"The empires of the future are the empires of the mind." – Winston Churchill
He was ahead of his generation. He realized that the future would not be a battle over territory or world domination on a global scale. Instead, it would involve the scientific endeavors and the advancements of technologies. How brilliant to see that future so far ahead of time.
11. Winston Churchill is Daring.
"This is no time for ease and comfort. It is time to dare and endure." – Winston Churchill
When everyone else is being careful, that's when the bold throw caution to the wind and take chances. If you are one of these bold people, your gamble ends up paying off huge dividends. When you dare to push through despite obstacles and hurdles that might be in the way, you will be better off for it, even if you don't succeed the way you hope to at first.
12. Winston Churchill and the Sad Truth.
"A lie gets halfway around the world before the truth has a chance to get its pants on." – Winston Churchill
Rumors are horrid. They start with a slight twist on what might've actually happened and they spread like wildfire. Churchill had to fight continual allegations and falsifications throughout his career. He not only had to fight against the Nazis, he had to fight against the Allied Forces misunderstanding particular messages. On top of that, his own country was scrutinizing his every move.
13. Winston Churchill Can't Get No Satisfaction.
"I am easily satisfied with the very best." – Winston Churchill
Churchill was known to be a very persnickety man. He had a particular way he took his tea. He even had a particular cup that he wanted his tea served in. He had all sorts of rules and regulations that his staff had to follow. The slightest misstep and he would tear into them in an instant.
14. Churchill's Most Brilliant Achievement.
"My most brilliant achievement was my ability to be able to persuade my wife to marry me." – Winston Churchill
When you finally find the one, you feel like you've won the lottery. In this day and age, true love seems like a pipe dream. True love is a reality. When you find the right one, you know. You feel like you've gotten away with the greatest heist in history. Your partner feels the same way, too.
15. Winston Churchill Ain't Got Time for That!
"I never worry about action, but only inaction." – Winston Churchill
When you are trying to accomplish great things, you have no time for inaction. There were times where Churchill had to lead people who were unsure of what to do or where to go. Most could not see or understand the goal at the end. So few people are capable of seeing the bigger picture.
16. Winston Thinks We've All Got Too Much.
"We are stripped bare by the curse of plenty." – Winston Churchill
We all have more than we need. We could get by with so much less. Winston Churchill was one of those spoiled first worlders that realized that we were spoiled. His recognition led to small movements that followed in his footsteps. Now, we see a new book every couple of months about how to get rid of all the excess and live a simple life.
17. Churchill Is Great and Good.
"Great and good are seldom the same man." – Winston Churchill
It is hard to see what he means at first. Then you realize that what we recognize as great is often one who has great power, authority, or wealth. Churchill was definitely that. He was also good. He did not pursue selfish interests. Instead, he always placed the people and the country before himself. He had a grasp on the importance of his decisions.
18. Winston Churchill on How Far We've Come.
"The power of man has grown in every sphere, except over himself." – Winston Churchill
We have made so much progress. In the world of science and math we have exceeded any dreams we had. In the realm of technology, we are doing things that can hardly be imagined. At the same time, we still cannot conquer our own foolishness or our own selfishness. We have even regressed in some ways in those areas.
19. Churchill on the New World.
"Do not let spacious plans for a new world divert your energies from saving what is left of the old." – Winston Churchill
The world is still changing. As the world reveals new great things, we should not get absorbed into technology. We are all a little bit addicted to the Internet and our devices. The reality is that we should keep a place in our lives for Nature. As Henry Ford said, "Chop your own wood and it will warm you twice."
20. Churchill Died Many Deaths.
"In war, you can only be killed once, but in politics, many times." – Winston Churchill
Politics is a terrible battlefield. You can be assassinated in the media over and over again. We like to think that our political campaigns are the worst, but they have calmed down in today's politically correct time. Just do a quick web search and familiarize yourself with the Jefferson-Adams race of the early 19th century. They were brutal.
21. Winston Churchill Likes Short Words.
"The short words are best, and the old words are the best of all." – Winston Churchill
When you find yourself speaking to the world as Mr. Churchill did, you must find a way to make your words heard by all. He had a knack for saying things in the plainest language. There are very few Churchill quotes that have any new vocabulary words. He's not going to have a word of the day calendar, though I'm sure his lexicon was quite profound.
22. Churchill Wrote History.
"History will be kind to me for I intend to write it." – Winston Churchill
This is the equivalent of Babe Ruth calling his shot. Winston Churchill went ahead and let everyone know that he would be remembered forever. He is an icon of the 21st century because of his leadership, his words, and his nature. He made a great deal of history, particularly in the middle of the century.
23. Churchill Enjoys Simple Pleasures.
"All the great things are simple, and many can be expressed in a single word: freedom, justice, honor, duty, mercy, hope." – Winston Churchill
Most of the traits that we respect about Winston Churchill are these simple one word answers. These are simple to understand deep in your heart. To carry these actions out on a daily basis with absolute consistency is not as easy. Churchill made these actions his way of life and led by example.
24. Winston Churchill Is Right.
"Perhaps it is better to be irresponsible and right, than to be responsible and wrong." – Winston Churchill
When you are standing for the right thing, it's acceptable to be a little aggressive. In times of war, there are supposed rules of engagement. If you are trying to prevent genocide and research on humans, that rule book should be thrown out the window. Churchill knew that and didn't try to make any apologies. There would be no "waterboarding" hearing during Churchill's reign.
25. Winston Churchill on Honesty.
"It is a fine thing to be honest, but it is also very important to be right." – Winston Churchill
Of course you should always be honest. Most importantly, be honest when you know you're wrong. Take the blame when it is your mistake. If you are honest and right, then you'll have very few apologies to give. Churchill always tried to do both. He rarely gave apologies.
26. Churchill's Days Were Long./p>


"Everyone has his day and some days last longer than others." – Winston Churchill
Some people have their 15 minutes of fame. For some of those folks, it can seem like a really long 15 minutes. Winston Churchill often said things that many of us thought. Perhaps that is why he was so well loved: We could relate to him on a very personal and very basic level.
27. Churchill on Suffering and Survival.
"We shall draw from the heart of suffering itself the means of inspiration and survival." – Winston Churchill
One of the darkest moments in history was when we nearly thought that we would be defeated in World War II. Churchill found words that would help us accept the harsh reality that defeat was a possibility, but gave us the hope that we could still find victory. In the end, his words meant more to the people of the US and UK than he could've ever imagined.
28. Winston Churchill Plays for Keeps.
"Play the game for more than you can afford to lose… only then will you learn the game." – Winston Churchill
If you hold something back, you are just holding back. You must go all in. Some people say, "Go big or go home." That's the way to think. If you are fighting a fight with only half your efforts and you could maybe send in a few more troops if this one doesn't work out, then you might as well lose.
29. Winston Churchill Keeps on Changing.
"To improve is to change; to be perfect is to change often." – Winston Churchill
If you want to get better at anything, you have to accept change. Change is a natural and beautiful process that leads to growth both internally and externally. Without that change, you would become stagnant and stale. Stop holding on to the status quo, that's not achieving anything.
30. Churchill on Temporary Success.
"Success is not final, failure is not fatal: it is the courage to continue that counts." – Winston Churchill
We end our list of Winston Churchill quotes with one of his best. During your life you will encounter numerous failures. If you give up every time you hear a "no" then you'll just give up on life. Instead, you must learn that when you hit a bump in the road, you just have to keep going. When you do achieve success, know that it is just the first step in your next success. Continue to pursue even more excellence.
(Read this next: 28 Magical Quotes from Robin Williams)