Thanksgiving is one of – if not the most – favored holidays in the calendar, giving us an opportunity to gather with friends and family, or simply enjoy some well-earned rest from a busy working life. In all the hustle and bustle, though, it can be all too easy to forget what Thanksgiving is really about, and that is giving thanks for all the blessings we have in our lives.
Traditionally a time to show gratitude for the harvest, it has more recently become a day when we gather together those we hold dear, especially as loved ones move away for college, work, and to start families many miles away. These Thanksgiving quotes will give you food for thought as you prepare food for family, and will make you stop and think – in all the chaos – about what the occasion really means.
Whether you need eloquent words to speak at the start of dinner, or to add as captions for photos and social media posts for those who can't be with you in person, these Thanksgiving quotes capture the attitude of gratitude that this beloved holiday is all about. From pithy to poetic, these quotes encapsulate the spirit of the occasion, and will serve as inspiration for living a thankful life for the rest of the year, too.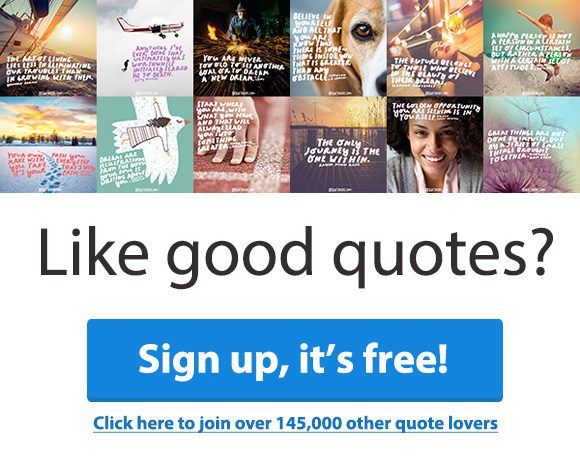 If you're looking for more ideas on words to express your thanks, take a look at these thankful quotes or these gratitude quotes.
Thanksgiving Quotes
"Thanksgiving Day is a good day to recommit our energies to giving thanks and just giving." – Amy Grant
"When I started counting my blessings, my whole life turned around." – Willie Nelson
"Yesterday's the past, tomorrow's the future, but today is a gift. That's why it's called the present." – Bil Keane
You may also like: These quotes on what Christmas is truly about: https://brightdrops.com/christmas-quotes
"Faith without thankfulness lacks strength and fortitude." – John Henry Jowett
"Thanksgiving is a time of togetherness and gratitude." – Nigel Hamilton
"I think that is a better thing than thanksgiving: thanks-living." – Charles Spugeon
Related: Christian Quotes
"Acknowledging the good that you already have in your life is the foundation for all abundance." – Eckhart Tolle
"An attitude of gratitude brings great things." – Yogi Bhajan
"Gratitude is a quality similar to electricity: It must be produced and discharged and used up in order to exist at all." – William Faulkner
"If a fellow isn't thankful for what he's got, he isn't likely to be thankful for what he's going to get." – Frank A. Clark
"Gratitude is what you feel. Thanksgiving is what you do." – Tim Keller
"The thankful heart will find, in every hour, some heavenly blessings." – Henry Ward Beecher
"I'm thankful for every moment." – Al Green
"Be present in all things and thankful for all things." – Maya Angelou
"If you want to turn your life around, try thankfulness. It will change your life mightily." – Gerald Good
"I've always had fond memories of cooking Thanksgiving." – Wylie Dufresne
"Remembering with thanks is what causes us to trust – to really believe." – Ann Voskamp
"Not what we say about our blessing, but how we use them, is the true measure of our Thanksgiving." – W.T. Purkiser
"Give thanks for a little and you will find a lot." – Hausa Proverb
"'Thank you' is the best prayer that anyone could say. I say that one a lot. Thank you expresses extreme gratitude, humility, understanding." – Alice Walker
"Thankfulness creates gratitude which generates contentment that causes peace." – Todd Stocker
"Gratitude is the inward feeling of kindness received. Thankfulness is the natural impulse to express that feeling. Thanksgiving is the following of that impulse." – Henry Van Dyke
"Being thankful reminds us that if it's broken it's an opportunity." – Craig D. Lounsbrough
"Cooking Tip: Wrap turkey leftovers in aluminum foil and throw them out." – Nicole Hollander
"Be thankful for what you have. Your life is someone else's fairy tale." – Wale Ayeni
"We should certainly count our blessings, but we should also make our blessings count." – Neal A. Maxwell
"Vegetables are a must on a diet. I suggest carrot cake, zucchini bread and pumpkin pie." – Jim Davis
"To give thanks in solitude is enough. Thanksgiving has wings and goes where it must go. Your prayer knows much more about it than you do." – Victor Hugo
"Best of all is it to preserve everything in a pure, still heart, and let there be for every pulse a thanksgiving, and for every breath a song." – KONRAD VON GESNER
"Gratitude is the inward feeling of kindness received. Thankfulness is the natural impulse to express that feeling. Thanksgiving is the following of that impulse." – Henry Van Dyke
"Express gratitude for the greatness of small things." – Richie Norton
"Be grateful for who you are and what you will be." – Lailah Gifty Akita
"For what I have received may the Lord make me truly thankful. And more truly for what I have not received." – STORM JAMESON
"Let us fill our hearts with our own compassion — towards ourselves and towards all living beings." – Thich Nhat Hanh
"Thanksgiving is one of my favorite American traditions. I quickly picked it up when I moved to the U.S. from Sweden." – Marcus Samuelsson
"We should all be thankful for those people who rekindle the inner spirit." – Albert Schweitzer
"Be grateful for what you have and stop complaining – it bores everybody else, does you no good, and doesn't solve any problems." – Zig Ziglar
"Thanksgiving was never meant to be shut up in a single day." – Robert Caspar Lintner
"Gratitude makes sense of our past, brings peace for today, and creates a vision for tomorrow." – MELODY BEATTIE
"If you are really thankful, what do you do? You share." – W. Clement Stone
"Be thankful for the blessings of the little things, even when you don't get what you expect." – Victoria Osteen
"Even in the trials of life, if we have eyes to see them, we can find good things everywhere we look." – Joanna Gaines
"Truly appreciate life, and you'll find that you have more of it." – Ralph Marston
"The more you practice the art of thankfulness, the more you have to be thankful for." – Norman Vincent Peale
"Practice turning everything in life into prayer and thanksgiving." – Henry Hon
"Gratitude is the wine for the soul. Go on. Get drunk." – Rumi
"Now is no time to think of what you do not have. Think of what you can do with what there is." – Ernest Hemingway
"Be happy for this moment. This moment is your life." – Omar Khayyam
"As we express our gratitude, we must never forget that the highest appreciation is not to utter words, but to live by them." – John F. Kennedy
"Thanks are the highest form of thought, and gratitude is happiness doubled by wonder." – G.K. Chesterton
"Thanksgiving is nothing if not a glad and reverent lifting of the heart to God in honor and praise for His goodness." – J.R. Miller
"The value we place on what we've been given correlates to our depth of gratitude for it." – Todd Stocker
"Thank you for life, and all the little ups and downs that make it worth living." – Travis Barker
"The thankful receiver bears a plentiful harvest." – William Blake
"The pondering heart is a thankful heart." – Todd Stocker
"Feeling gratitude and not expressing it is like wrapping a present and not giving it." – William Arthur Ward
"Thanksgiving is probably my favorite holiday – it's a day that's American to the core and it's a day that's all about what and how we eat." – Marcus Samuelsson
"Thanksgiving is one of my favorite days of the year because it reminds us to give thanks and to count our blessings. Suddenly, so many things become so little when we realize how blessed and lucky we are." – Joyce Giraud
"Thanksgiving is a joyous invitation to shower the world with love and gratitude." – Amy Leigh Mercree
"The thankful heart opens our eyes to a multitude of blessings that continually surround us." – James E. Faust
"I give thanks to my Creator for this wonderful life where each of us has the opportunity to learn lessons we could not fully comprehend by any other means." – Joseph B. Wirthlin
"Appreciation can change a day, even change a life. Your willingness to put it into words is all that is necessary." – MARGARET COUSINS
"Over and over I marvel at the blessings of my life: Each year has grown better than the last." – Lawrence Welk
"It is not joy that makes us grateful; it is gratitude that makes us joyful. – David Steindl" – Rast
"What if today, we were just grateful for everything?" – Charlie Brown
"Gratitude is not only the greatest of virtues but the parent of all others." – MARCUS TULLIUS CICERO
"If the only prayer you ever say in your entire life is thank you, it will be enough." – Meister Eckhart
"Gratitude can transform common days into thanksgivings, turn routine jobs into joy, and change ordinary opportunities into blessings." – William Arthur Ward
"I thank you wholeheartedly because you cannot imagine all the happiness you are giving me." – Auliq Ice
"If you think about a Thanksgiving dinner, it's really like making a large chicken." – Ina Garten
"Sometimes we need to remind ourselves that thankfulness is indeed a virtue." – William Bennett
"Thanksgiving isn't just a day. It's a way we can live our lives every day." – Katrina Mayer
"Thankfulness is the beginning of gratitude. Gratitude is the completion of thankfulness. Thankfulness may consist merely of words. Gratitude is shown in acts." – Henri Frederic Amiel
"Thanksgiving is not only being aware of the abundance of good in the world but embracing it." – Richelle E. Goodrich
"Thanksgiving just gets me all warm and tingly and all kinds of wonderful inside." – Willard Scott
"Your friend is your field which you sow with love and reap with thanksgiving." – Khalil Gibran
"Kindness is always fashionable, and always welcome." – Amelia Barr
"A moment of gratitude makes a difference in your attitude." – Bruce Wilkinson
More Good Resources on Gratitude: