A coach is often seen as something of a guru, with sage advice about not only the sport they work in, but also about life itself and all its trials and tribulations. Those of us who are lucky enough to have one will often turn to them when we need steering in the right direction, and these inspirational people – or at least their words – will stay with us even throughout adulthood as we apply their principles to the lives we lead.
The truth is, though, that coaches can also flounder at life, especially when they are thrown in at the deep end of something which they nothing about, like English soccer, for example. These Ted Lasso quotes might apply to the AFC Richmond coach and his struggles with a completely new sport, but they also show that with determination and the right attitude, we can succeed at anything, no matter how alien it is.
If an American college coach can take on and master the offside rule, he can do anything, and these Ted Lasso quotes will give you the confidence to take your 'college' experience and apply it to life's equivalent of the Premier League, even when others believe that you will fail. Like Ted, humor, determination, and charm can take you a long way in your chosen field, so tackle life in the same way and you might just find that, against all odds, you can succeed in anything.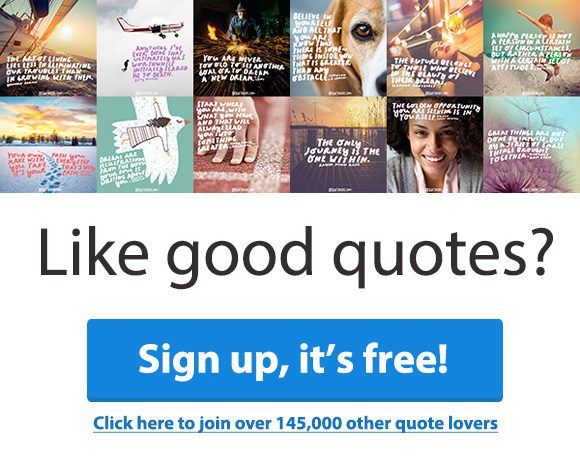 If you're looking for more wise words (well kinda) from another famous tv personality, read through these Michael Scott quotes.
Ted Lasso Quotes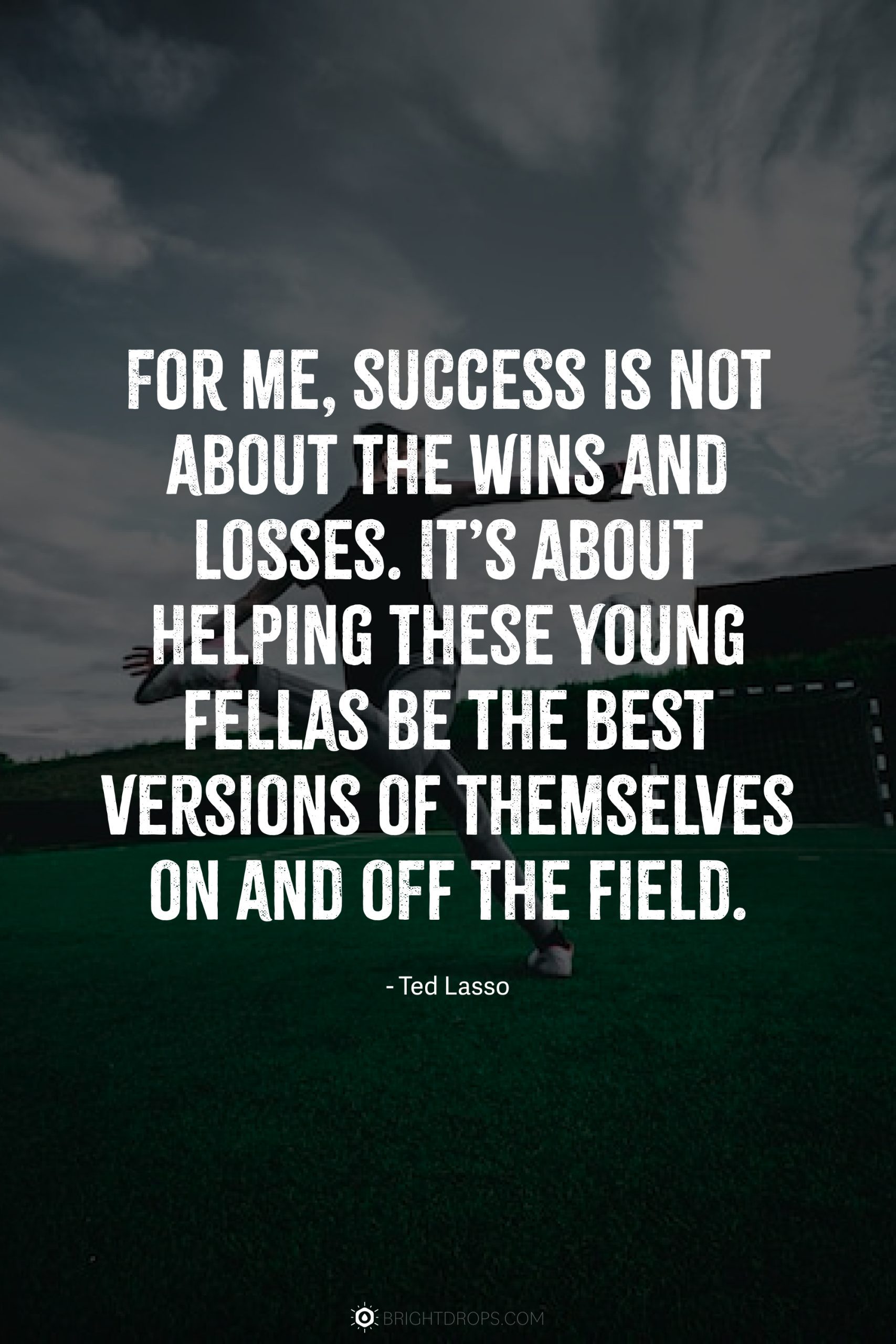 "For me, success is not about the wins and losses. It's about helping these young fellas be the best versions of themselves on and off the field." – Ted Lasso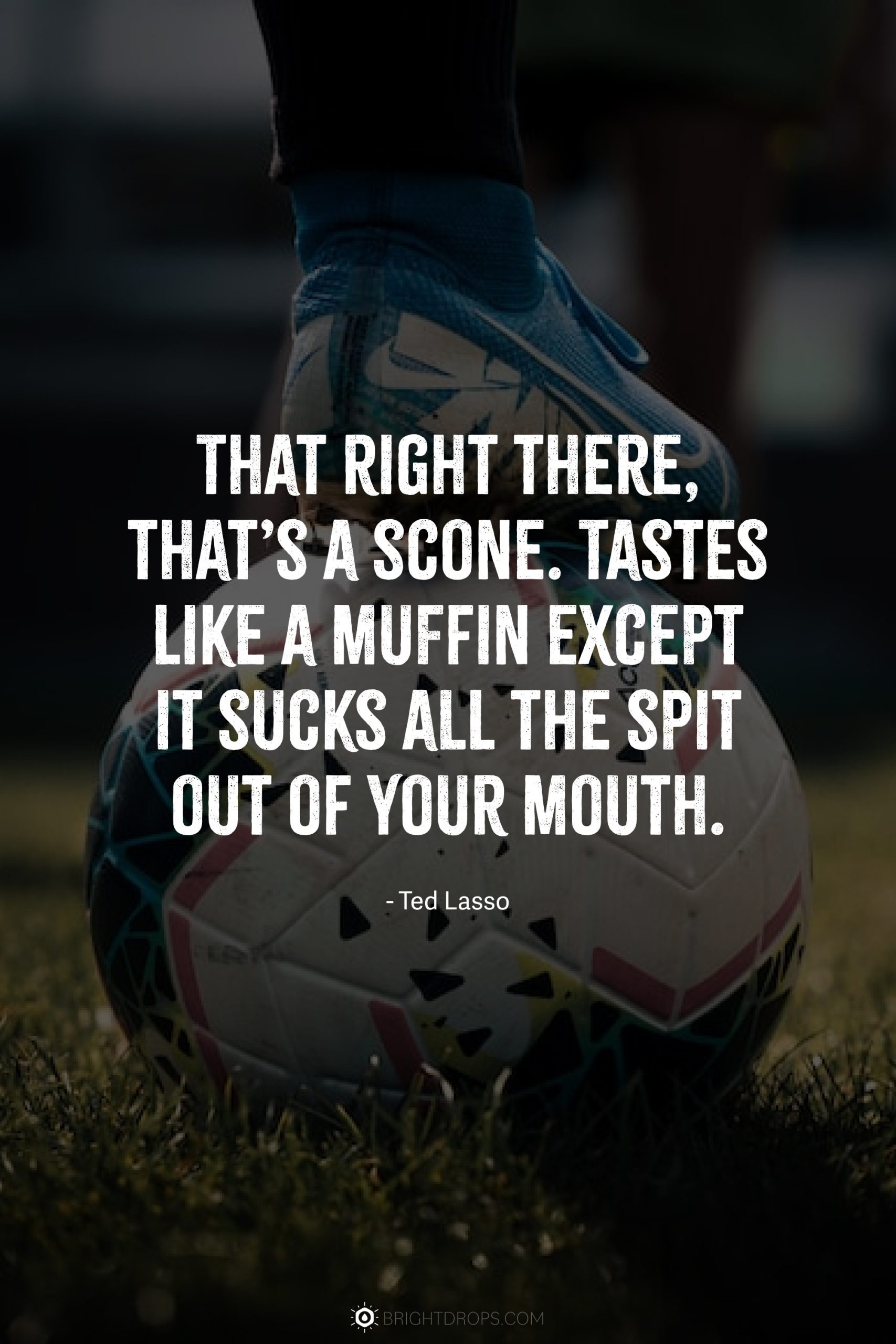 "That right there, that's a scone. Tastes like a muffin except it sucks all the spit out of your mouth." – Ted Lasso
"How many countries are in this country?" – Ted Lasso
You may also like: These meme-worthy quotes from The Office: https://brightdrops.com/the-office-quotes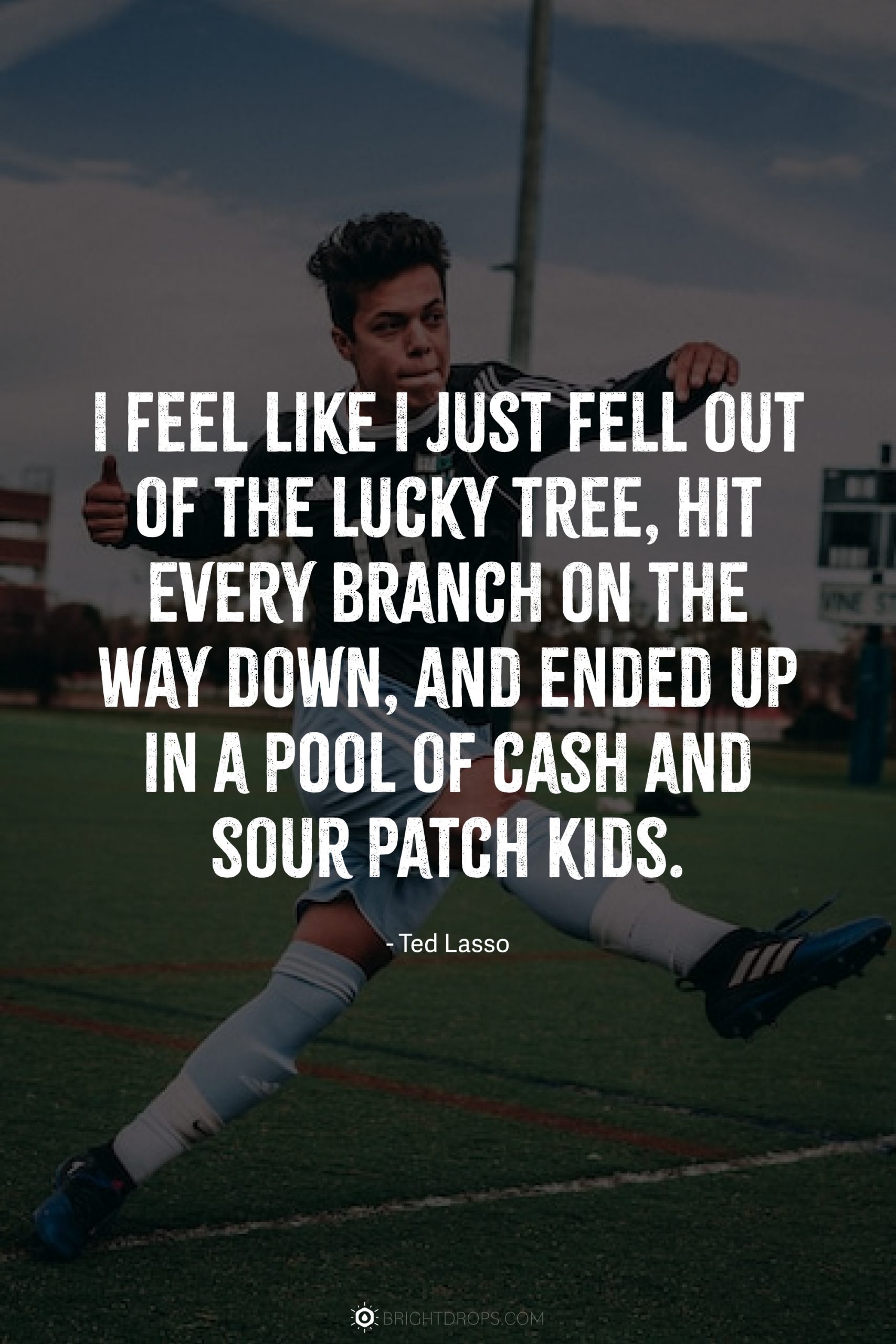 "I feel like I just fell out of the lucky tree, hit every branch on the way down, and ended up in a pool of cash and sour patch kids." – Ted Lasso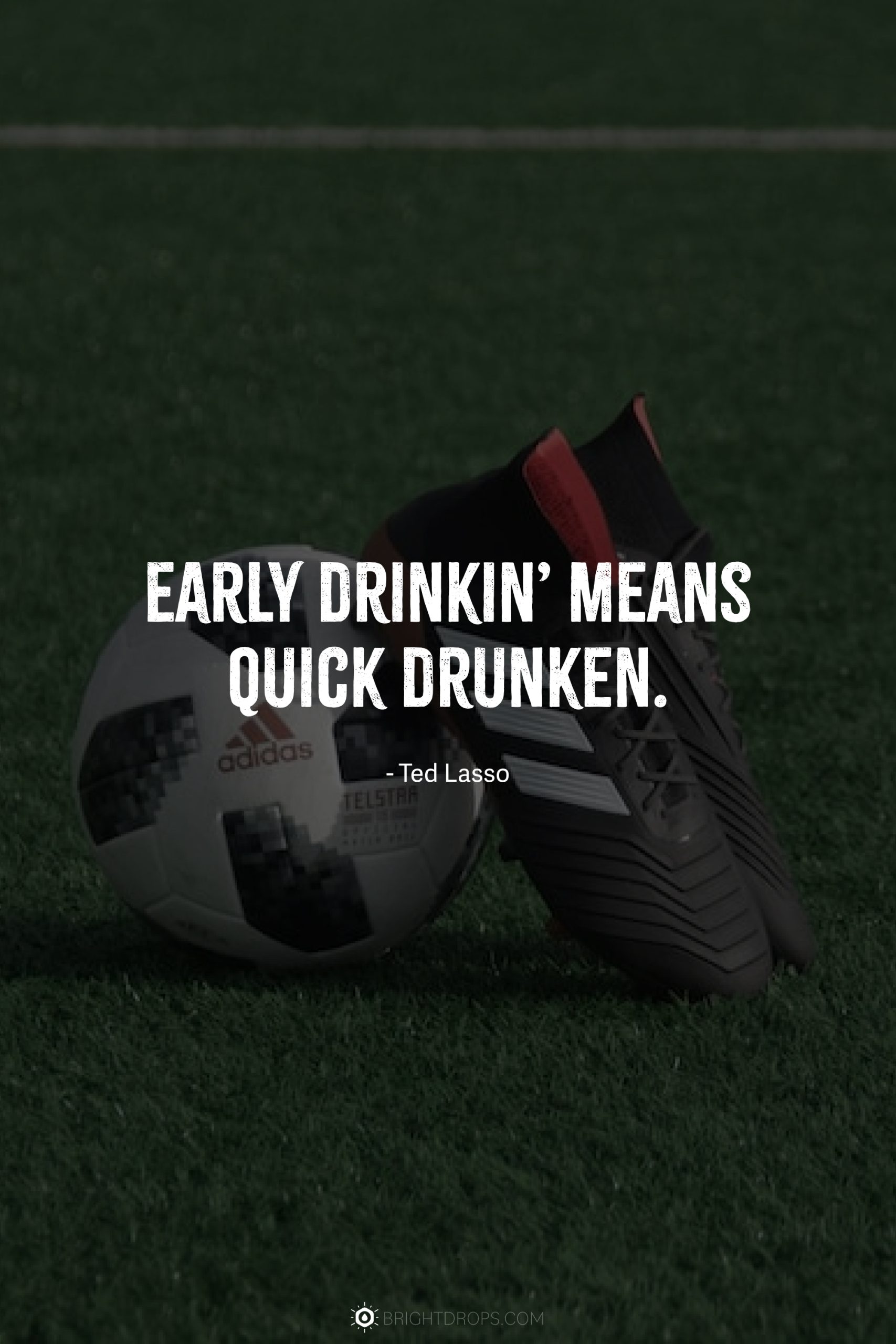 "Early drinkin' means quick drunken." – Ted Lasso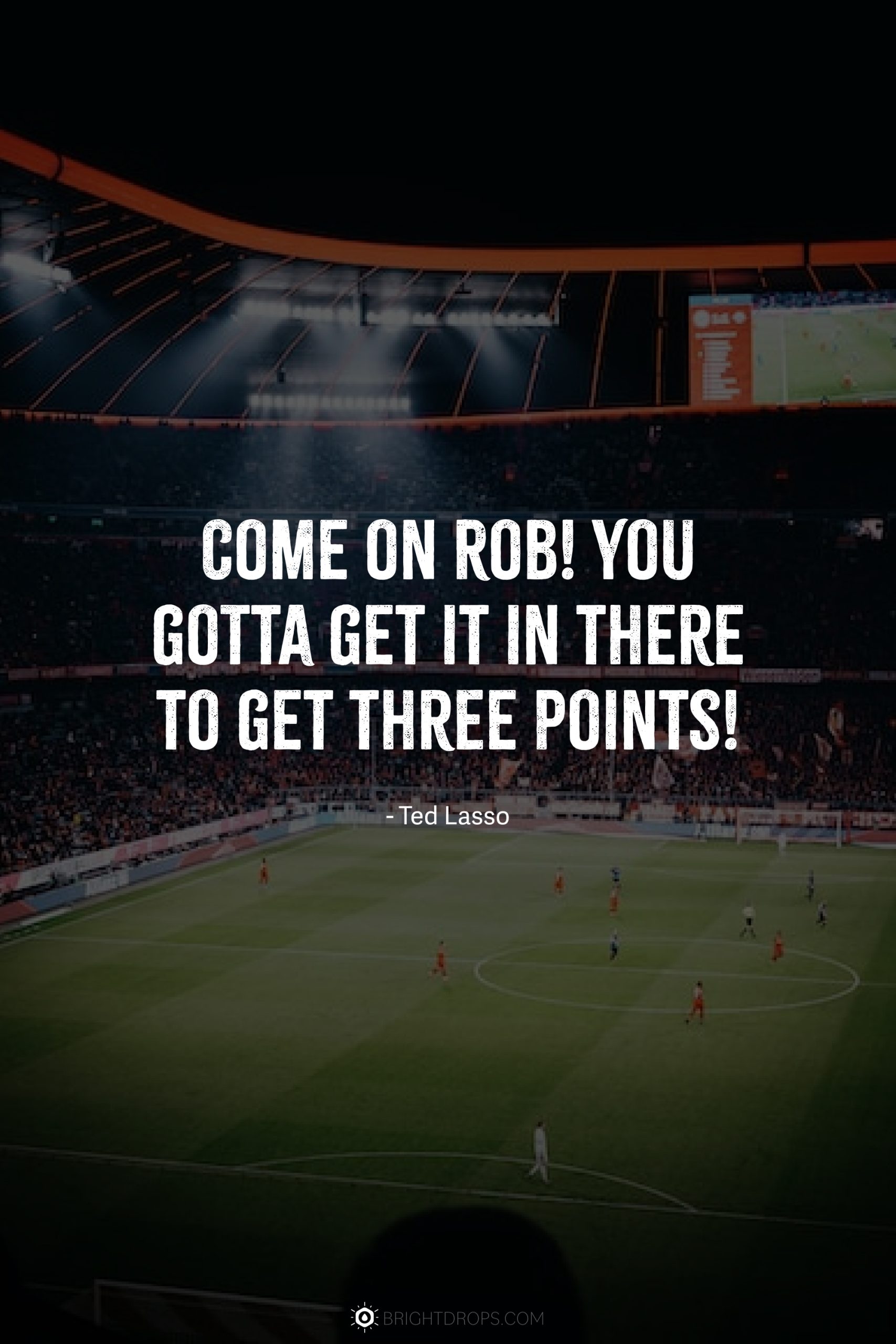 "Come on Rob! You gotta get it in there to get three points!" – Ted Lasso
Related: Yoda Quotes
"Roy, I learned two pretty big lessons on the rough and tumble playgrounds of Bookridge Elementary School. One, if little Ronnie Fouch offers you a candy bar, you immediately say no and get the hell out of there cause there's a good chance that little son of a gun has pooped inside of a Butterfinger wrapper. No one ever saw him do it, but a couple people ate it. Number two, teacher tells a bully not to pick on someone, it's just gonna make it worse." – Ted Lasso
"Well then by all means you should let them control you!" – Ted Lasso
"Coach. Football is life." – Ted Lasso
"Ties and no playoffs? Why do you even do this?" – Ted Lasso
"Don't let the wisdom of age be wasted on you." – Ted Lasso
"Because he's the one, coach. If we're gonna make an impact here, the first domino needs to fall right inside of that man's heart." – Ted Lasso
"I think I literally have a better understanding of who killed Kennedy than what is offside. It was the mob." – Ted Lasso
"Will you explain to me how that was offside? No! I'm asking you. Seriously! Explain offside to me. It makes no sense." – Ted Lasso
"If God would have wanted games to end in a tie, she wouldn't have invented numbers." – Ted Lasso
"I'm not exactly sure what y'all's smallest unit of measurement is over here, but that's about how much headway I made." – Ted Lasso
"I'm looking forward to the definition of relegation." – Ted Lasso
"When it comes to locker rooms, I like 'em just like my mother's bathing suits. I only wanna see 'em in one piece." – Ted Lasso
"We're gonna try it on and see if it fits. It might not. Then again, it might be a very flattering silhouette. I might wear it right out of the store. Makes me feel good, start to strut. Oooh, I like this. I like the way this makes me feel." – Ted Lasso
More Good Quotes: