Self-care, for many, falls way behind caring for family, for friends, for pets, and for work, but the problem is, if we don't look after ourselves, something eventually has to give. But what does self-care look like?
It can look like different things to different people, but it comes down to putting ourselves first; after all, as the saying goes, you can't pour from an empty cup. These self-care quotes will remind you that looking after yourself isn't selfish – it's essential to your well-being – but learning to prioritize yourself can be a truly uphill struggle.
That's where these self-care quotes come in, because they set out in black and white the importance of beginning with yourself. From short and sharp reminders to motivational mantras that can change your entire life, these words will act as your own personal cheerleaders, who won't let you neglect yourself in order to tend to the rest of the world.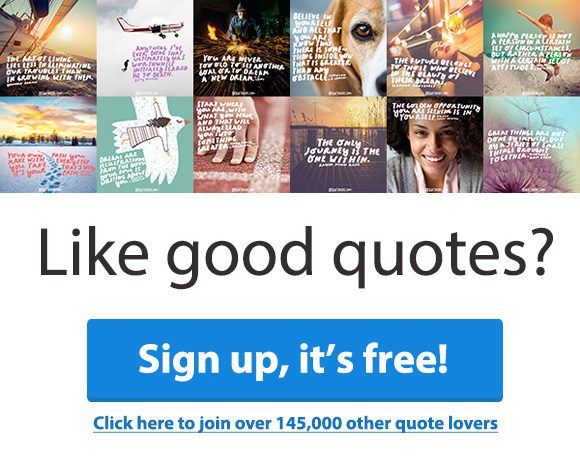 P.S. Just a reminder that you're not alone and that the true you is the most beautiful you! If you're struggling, these anxiety quotes, these mental health quotes and these kindness quotes will show you the true meaning of loving yourself for who you are.
Self-Care Quotes on the Importance of Taking Care of Yourself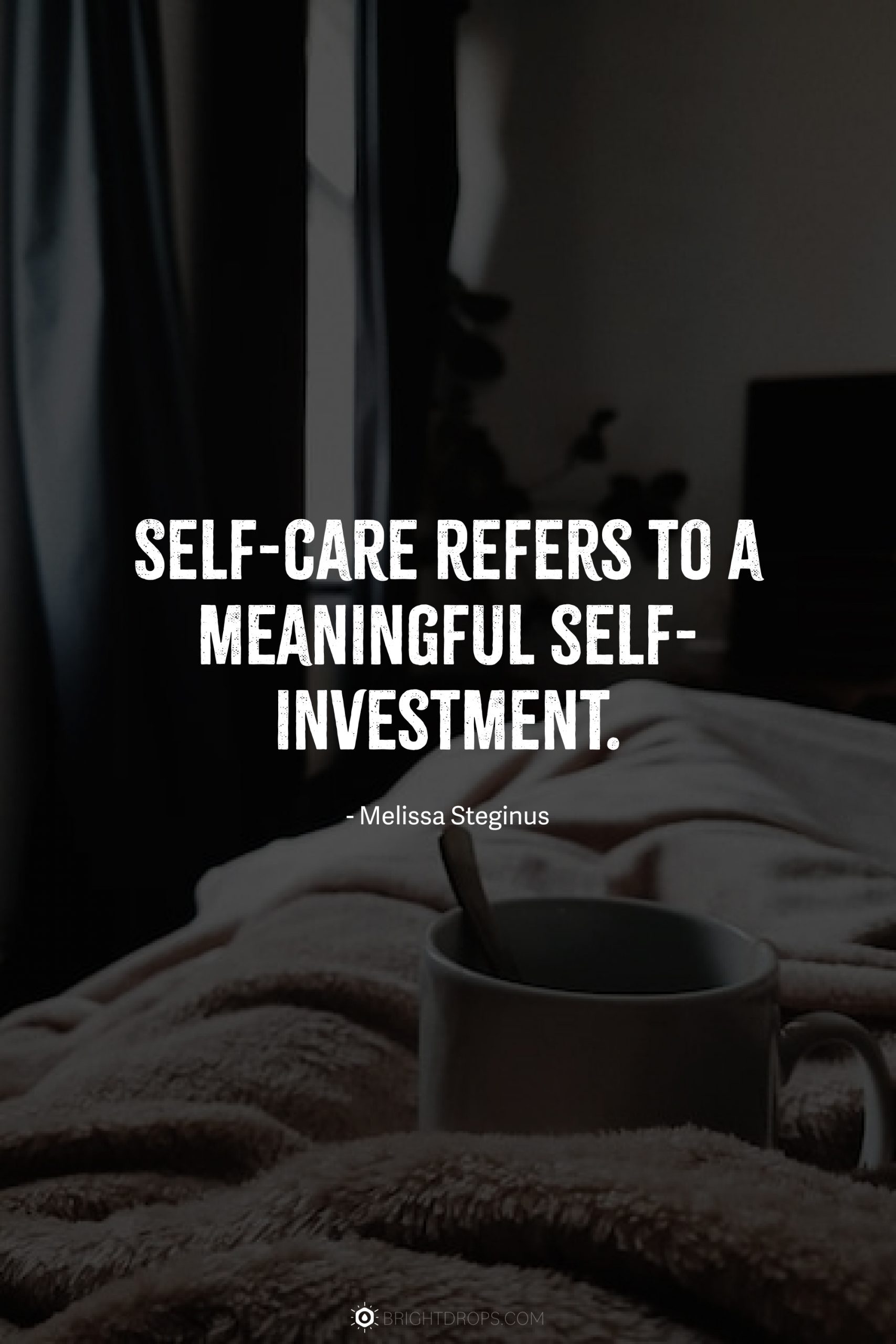 "Self-care refers to a meaningful self-investment." – Melissa Steginus
"We both were traveling for our own self care and to feed our wandering souls…existing in other places so that we could remember who we were and then come home to ourselves." – Candy Leigh
"Self-discipline is self-caring." – M. Scott Peck
You may also like: Uplifting quotes to brighten your day when life gets tough: https://brightdrops.com/uplifting-quotes
"Be kinder to yourself. And then let your kindness flood the world." – Pema Chodron
"The only one you should compare yourself to is you. Your mission is to become better today than you were yesterday. You do that by focusing on what you can do today to improve and grow." – John Maxwell
"The real difficulty is to overcome how you think about yourself." – Maya Angelou
Related: Self-Love Quotes
"I think everybody's weird. We should all celebrate our individuality and not be embarrassed or ashamed of it." – Johnny Depp
"To heal ourselves from stress and emotional burnout we must give ourselves full permission to slow down and rest." – Esther Marie Yoga
"What lies behind us and what lies before us are tiny matters compared to what lies within us." – Ralph Waldo Emerson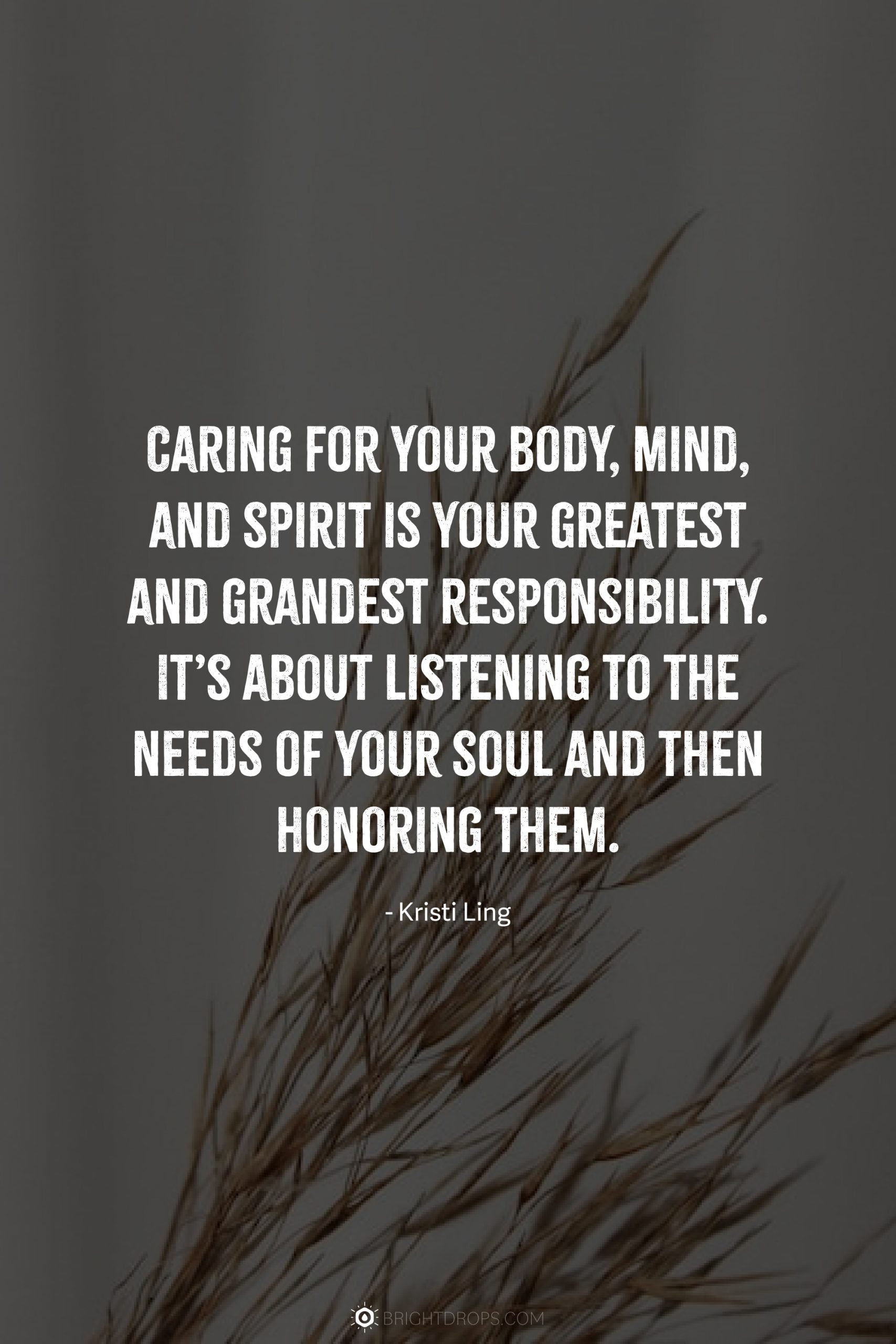 "Caring for your body, mind, and spirit is your greatest and grandest responsibility. It's about listening to the needs of your soul and then honoring them." – Kristi Ling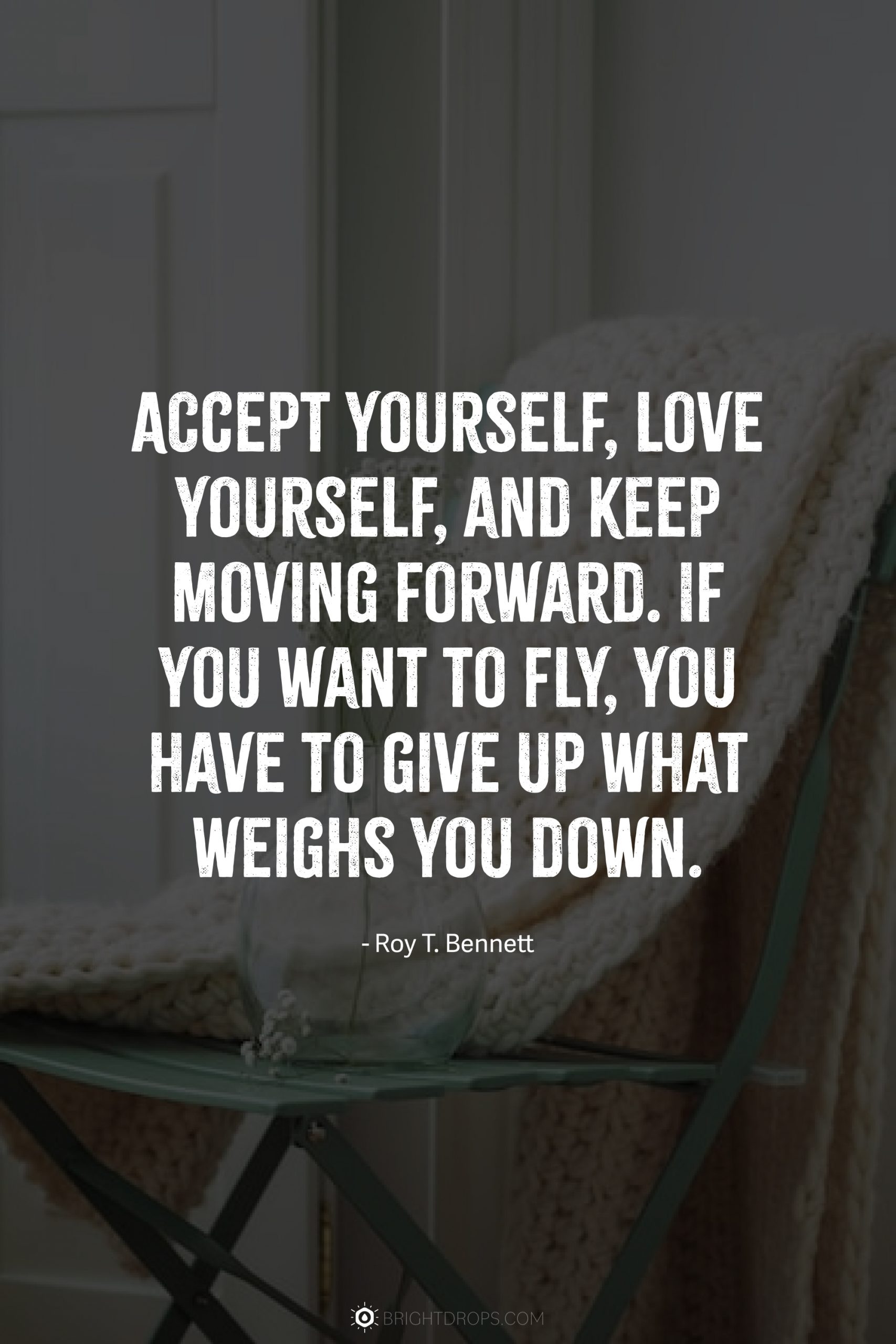 "Accept yourself, love yourself, and keep moving forward. If you want to fly, you have to give up what weighs you down." – Roy T. Bennett
"One of the greatest regrets in life is being what others would want you to be, rather than being yourself." – Shannon L. Alder
"Self-care is non-negotiable. That's the thing that you have to do. And beauty is the thing that can be the benefit of self-care. Beauty is not the point. Beauty is just a cute side-effect from self-care." – Jonathan Van Ness
"If we truly loved ourselves, we'd never harm another. That is a truly revolutionary, celebratory mode of self-care." – Sharon Salzberg
"When I loved myself enough, I began leaving whatever wasn't healthy. This meant people, jobs, my own beliefs and habits – anything that kept me small. My judgement called it disloyal. Now I see it as self-loving." – Kim McMilllen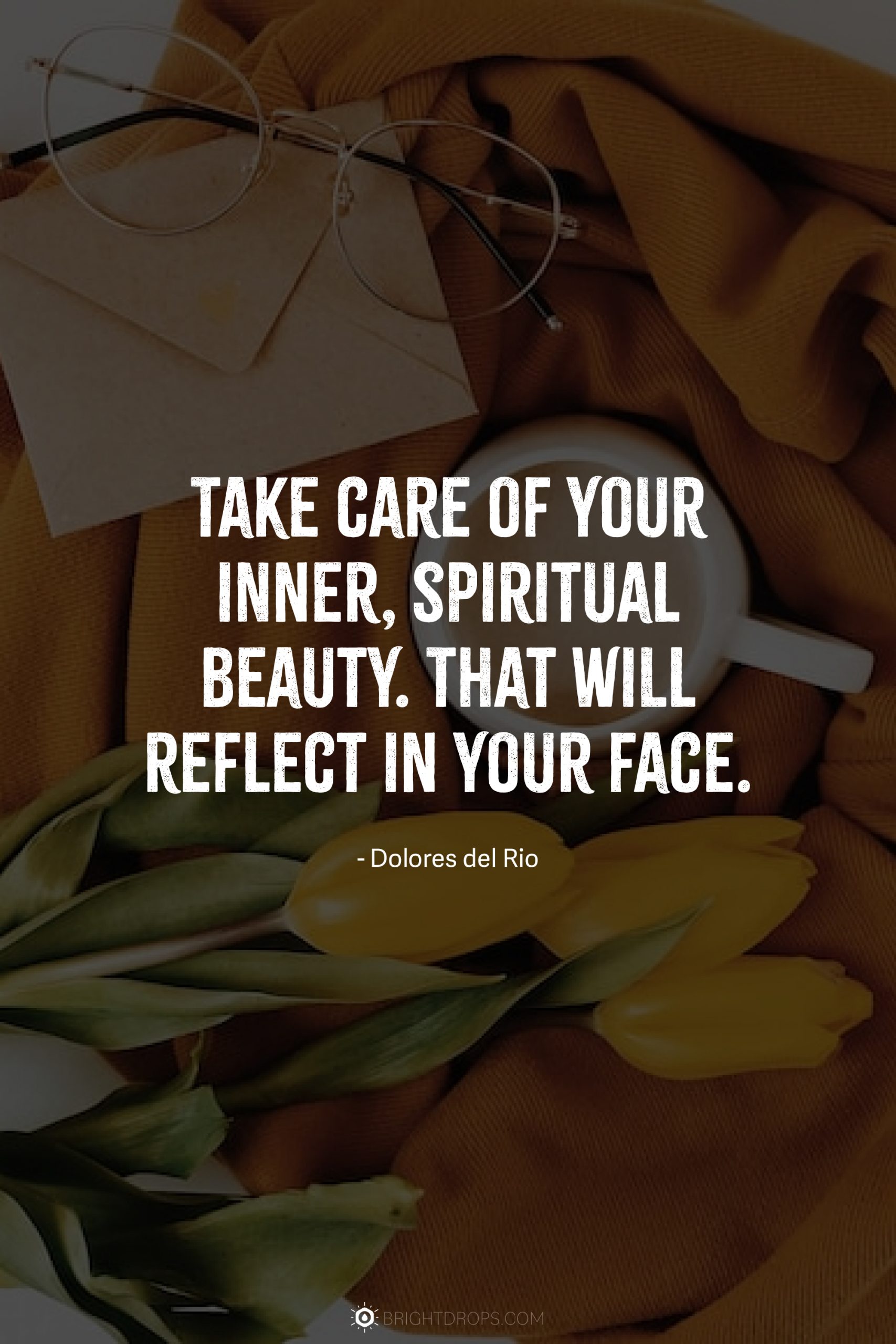 "Take care of your inner, spiritual beauty. That will reflect in your face." – Dolores del Rio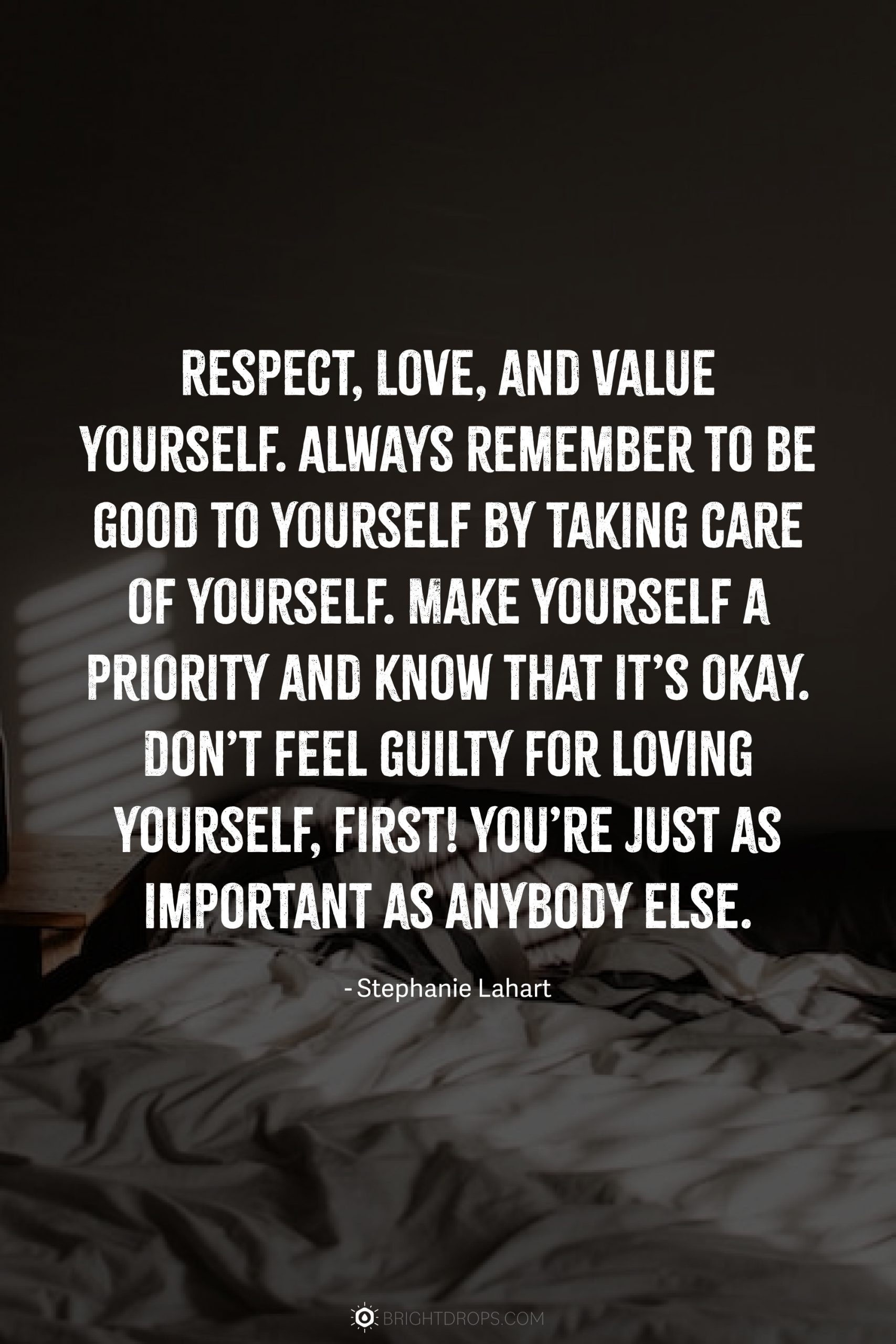 "Respect, Love, and Value yourself. Always remember to be good to yourself by taking care of yourself. Make yourself a priority and know that it's okay. Don't feel guilty for loving yourself, first! You're just as important as anybody else." – Stephanie Lahart
"You are magnificent beyond measure, perfect in your imperfections, and wonderfully made." – Abiola Abrams
"Your subconscious mind is paying attention to how you treat yourself." – Sam Owen
"The only person that deserves a special place in your life is someone that never made you feel like you were an option in theirs." – Shannon L. Alder
"Just because you take breaks doesn't mean you're broken." – Curtis Tyrone Jones
"Each life is made up of mistakes and learning, waiting and growing, practicing patience and being persistent." – Billy Graham
"Keep taking time for yourself until you're you again." – Lalah Delia
"Guard the doors of your temple, do not let anyone pollute it with there mess." – Patricio Telman Chincocolo
"Taking care of yourself isn't about trying to become perfect. It's about realizing and honouring, in every moment, that you already are." – Vironika Tugaleva
"The most important progress and success can't be seen. If you can validate yourself internally, then external validation becomes a byproduct." – Brittany Burgunder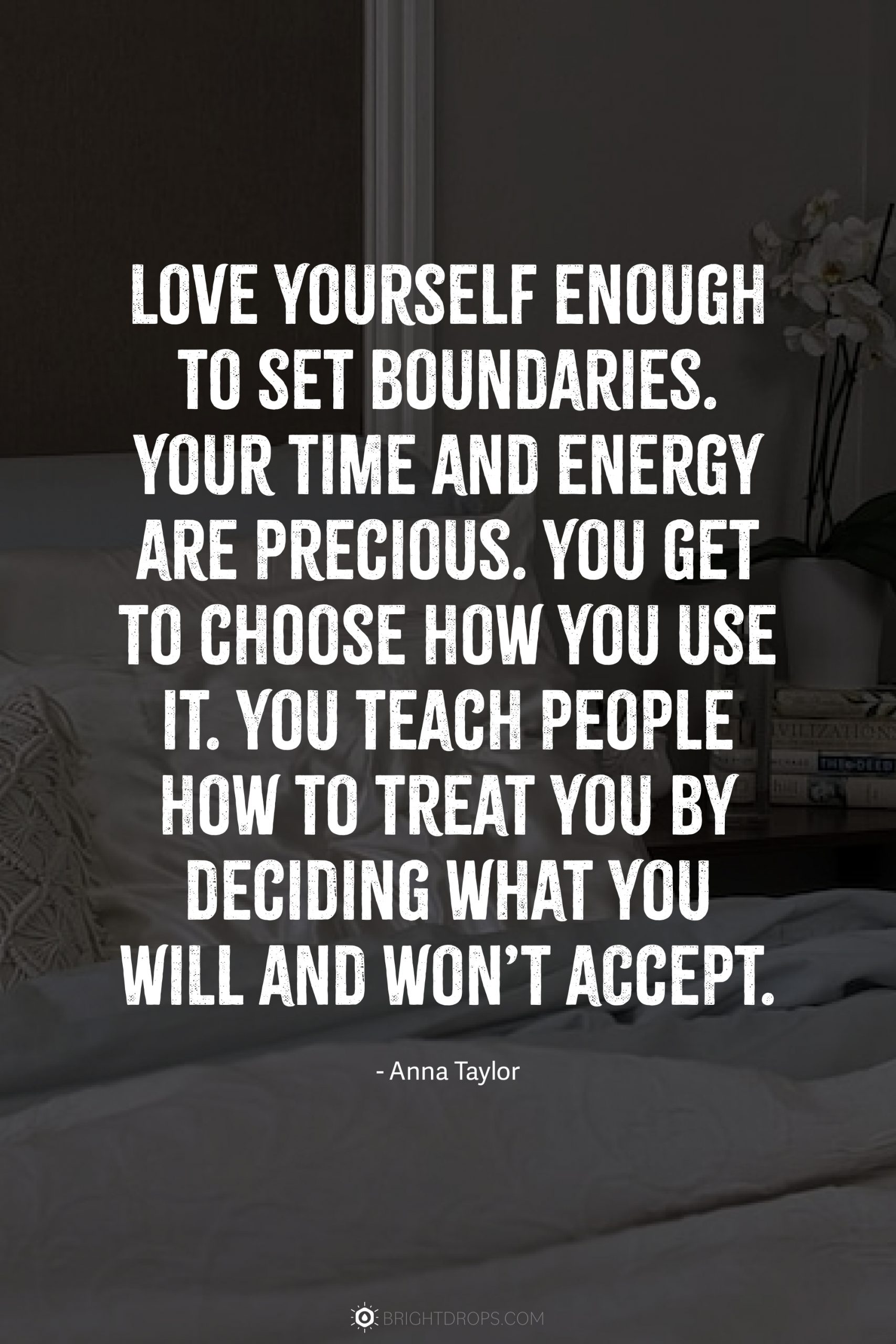 "Love yourself enough to set boundaries. Your time and energy are precious. You get to choose how you use it. You teach people how to treat you by deciding what you will and won't accept." – Anna Taylor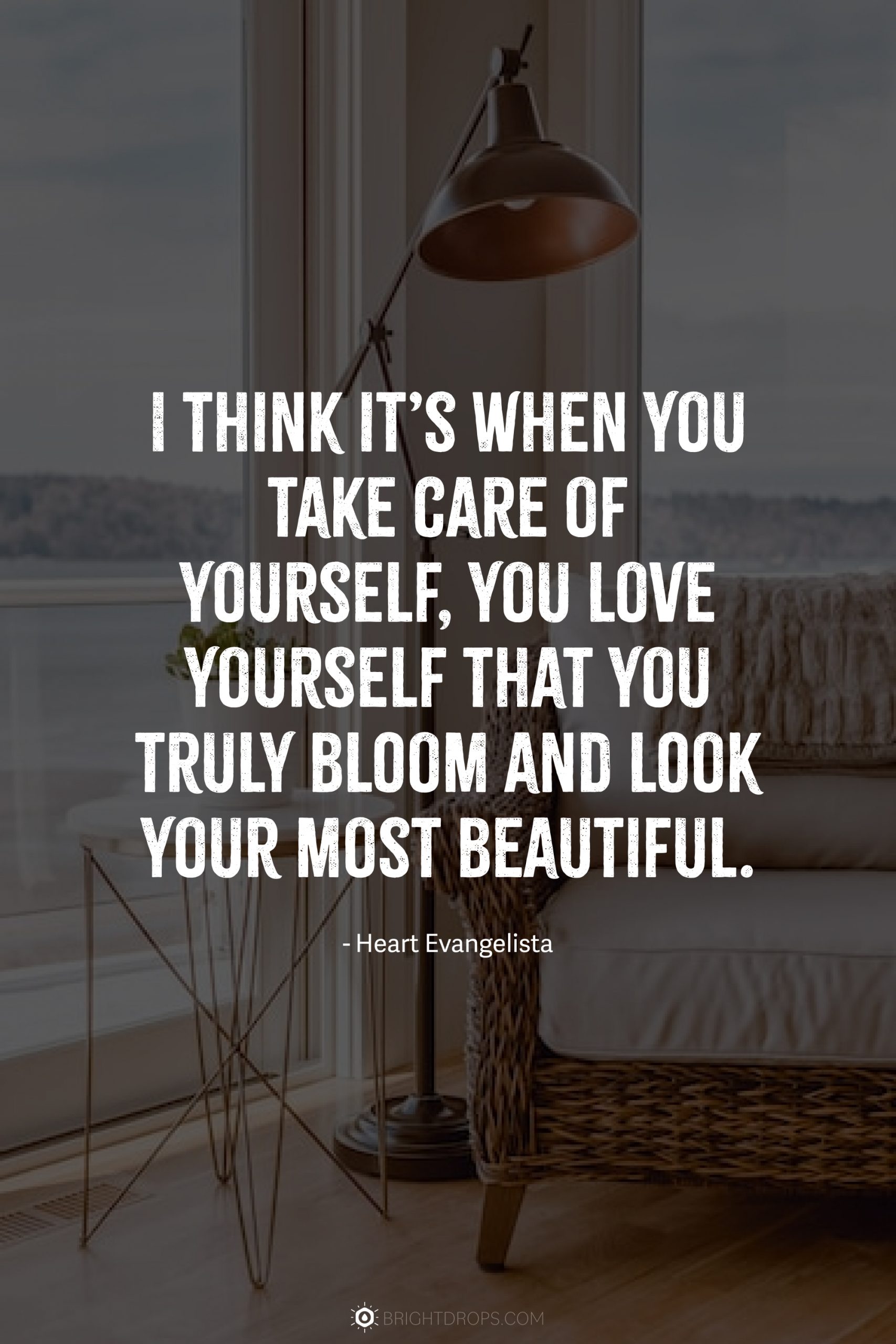 "I think it's when you take care of yourself, you love yourself that you truly bloom and look your most beautiful." – Heart Evangelista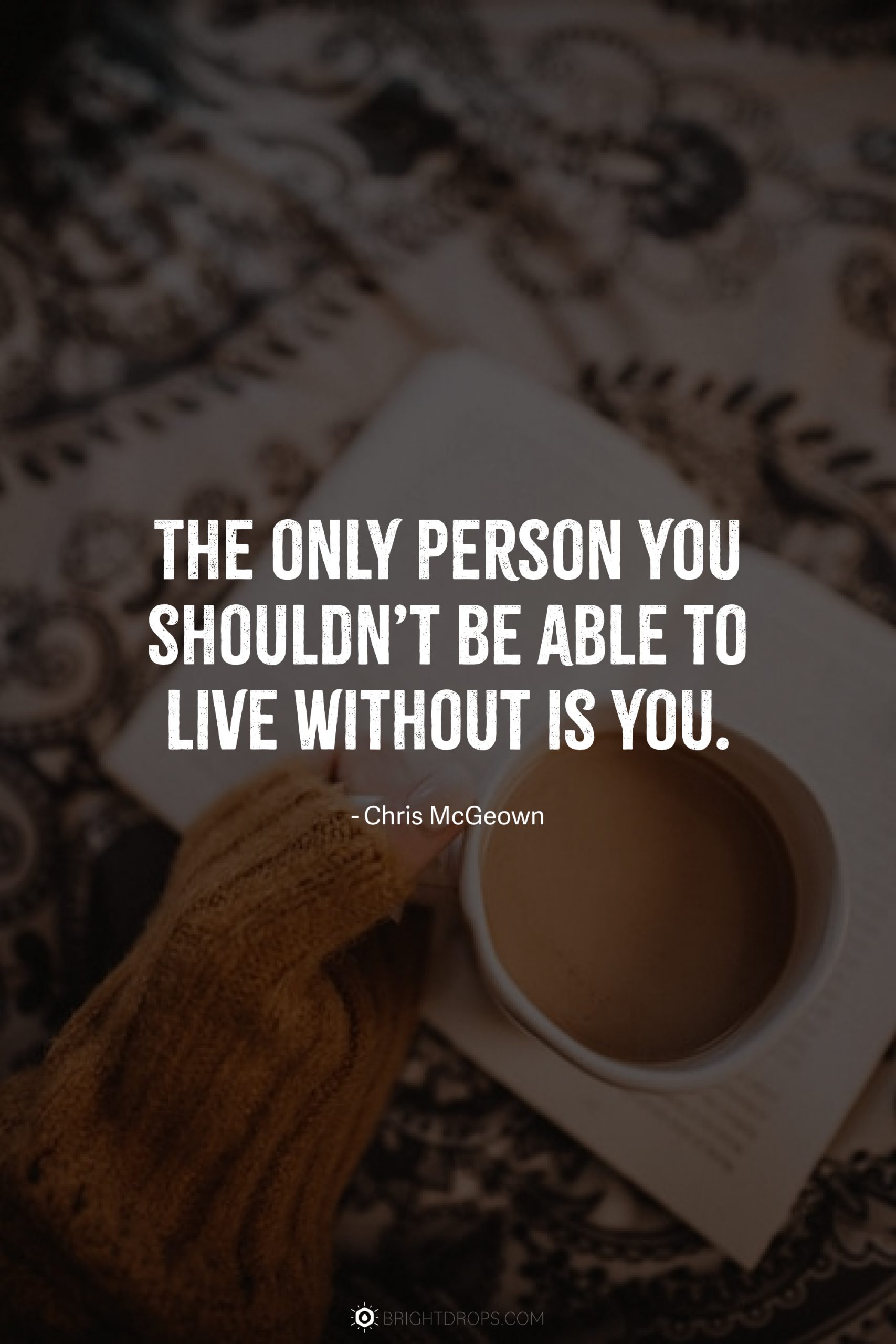 "The only person you shouldn't be able to live without is you." – Chris McGeown
"Every time you make a commitment to your own self-care, self-love, and self-respect and then follow through, you build trust in yourself." – Miranda J. Barrett
"How we care for ourselves gives our brain messages that shape our self-worth. So we must care for ourselves in every way, every day." – Sam Owen
"It takes a rare person to care the same or more about you than themselves. So, until you find that person, please look after yourself." – Charles F. Glassman
"Pamper yourself into alignment with who you really are and then face your day." – Abraham
"Take the time today to love yourself. You deserve it." – Avina Celeste
"The inhale is absolutely essential if you want to continue to exhale." – Roshi Joan Halifax
"Until you value yourself, you won't value your time. Until you value your time, you will not do anything with it." – M. Scott Peck
"Truly, sacred rest is soul care. We honor quiet time alone with God. We intentionally step away from the chaos of life. We unplug from noise and distractions. We relish moments of tranquility." – Dana Arcuri
"When you can't find your purpose in a day, make it to look after yourself." – Dodie Clark
"Though we all make mistakes, don't handicap yourself in difficult tasks; self-sabotage is not a strategy. Sometimes all you need to do is protect yourself from your own self." – Efrat Cybulkiewicz
"Any time we listen to true self and give the care it requires, we do it not only for ourselves but for the many others whose lives we touch." – Parker L. Palmer
"By taking care of myself I have so much more to offer the world than I do when I am running on empty." – Ali Washington
"Choose, every day, to forgive yourself. You are human, flawed, and most of all worthy of love." – Alison Malee
"An empty lantern provides no light. Self-care is the fuel that allows your light to shine brightly." – Unknown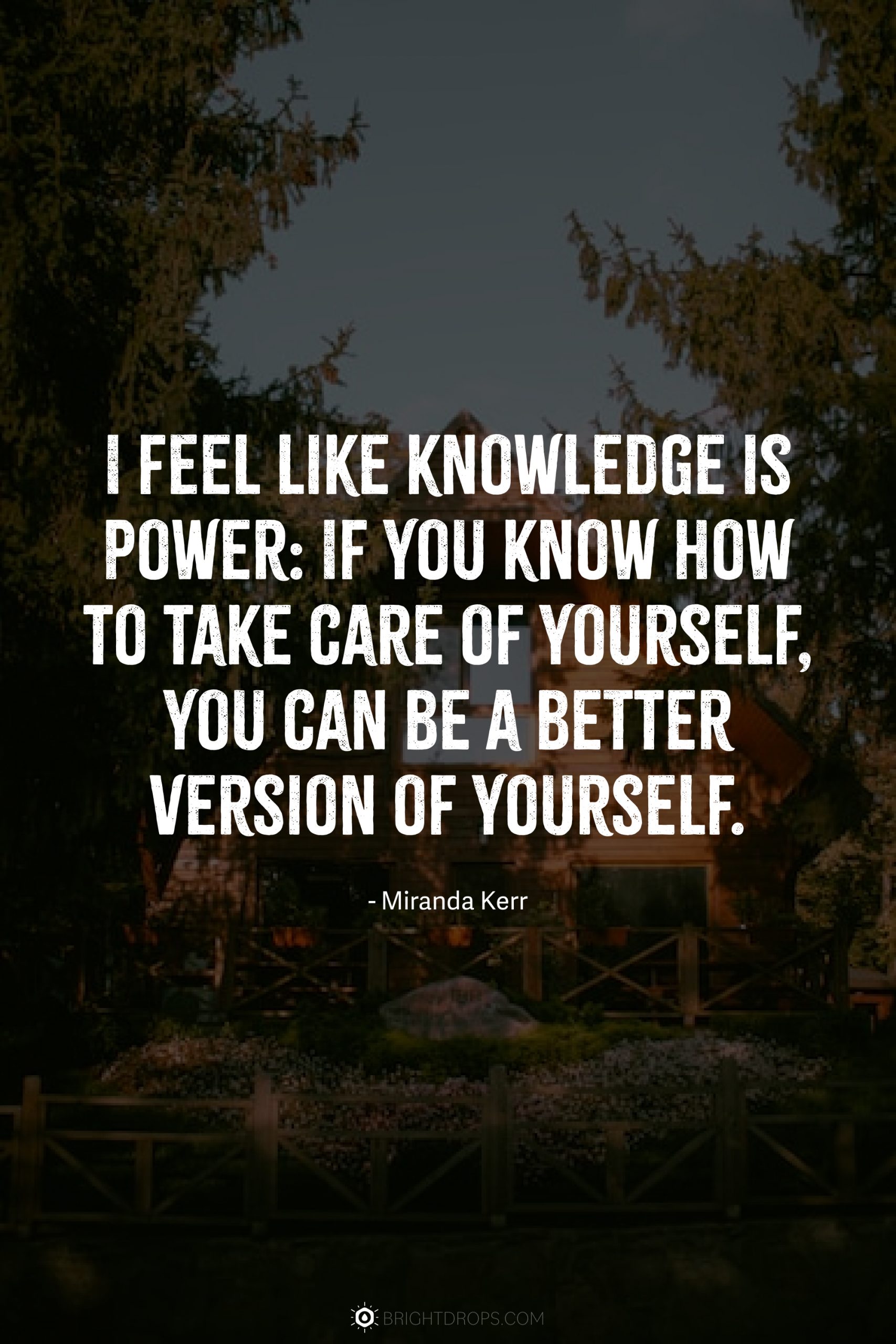 "I feel like knowledge is power: If you know how to take care of yourself, you can be a better version of yourself." – Miranda Kerr
"The love and attention you always thought you wanted from someone else, is the love and attention you first need to give to yourself." – Bryant McGillns
"You have to create little pockets of joy in your life to take care of yourself." – Jonathan Van Ness
"The love and attention you always wanted from someone else, is the love and attention you first need to give to yourself." – Bryant McGill
"Honestly, self-care is not fluffy. It's something we should take seriously." – Kris Carr
"Life isn't about finding yourself. Life is about creating yourself." – George Bernard Shaw
"A man cannot be comfortable without his own approval." – Mark Twain
"Self-care sometimes is doing the things that will make your next 2 hours difficult, but your next 10 years easier." – Em.x.thoughts
"Sometimes all we need is a little pampering to help us feel better…" – Charles M. Schulz
"Do something every day that is loving toward your body and gives you the opportunity to enjoy the sensations of your body." – Golda Poretsky
"Allow yourself to enjoy each happy moment in your life." – Steve Maraboli
"People who love themselves come across as very loving, generous and kind; they express their self-confidence through humility, forgiveness and inclusiveness." – Sanaya Roman
"Take care of your body as if you were going to live forever; and take care of your soul as if you were going to die tomorrow." – St. Augustine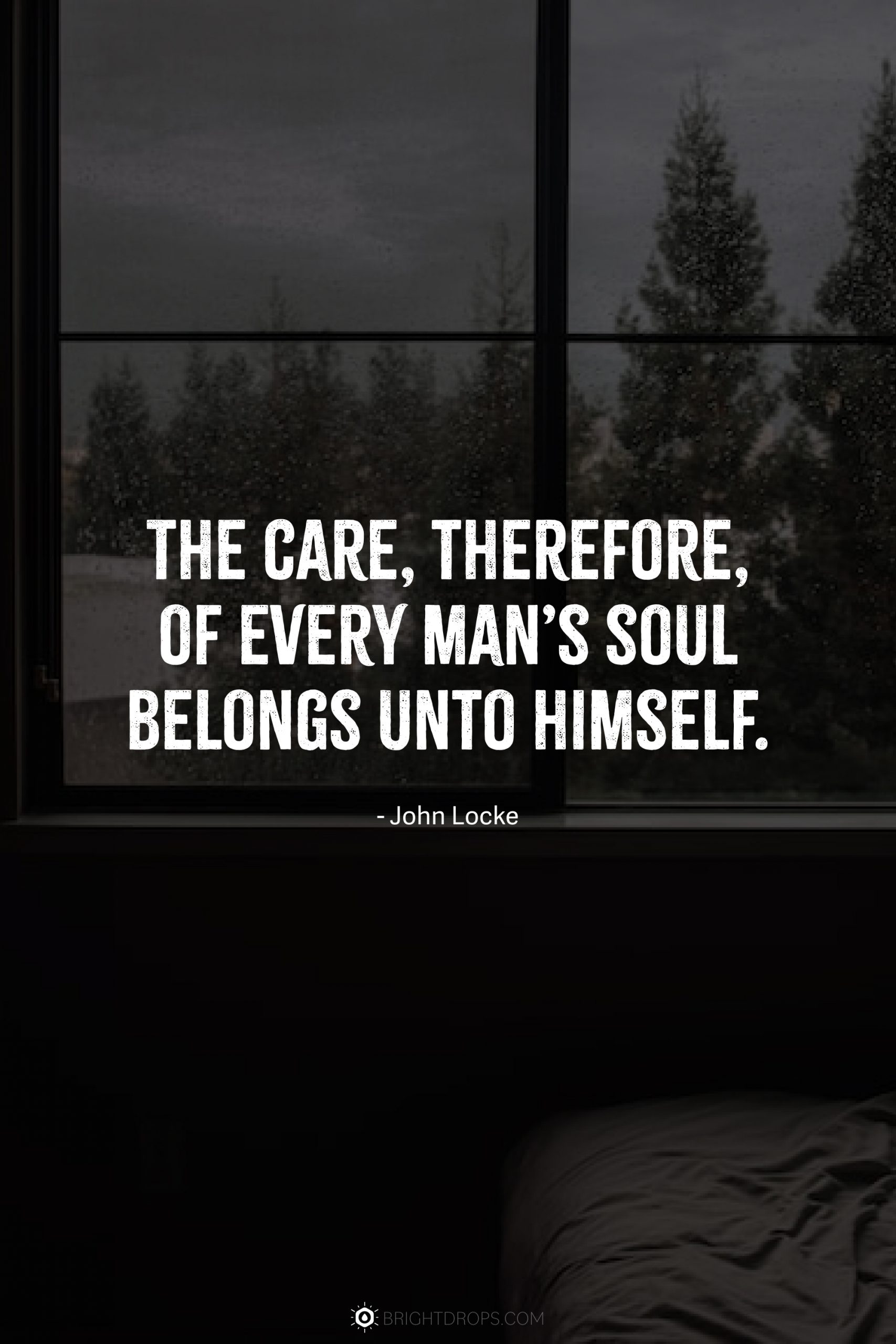 "The care, therefore, of every man's soul belongs unto himself." – John Locke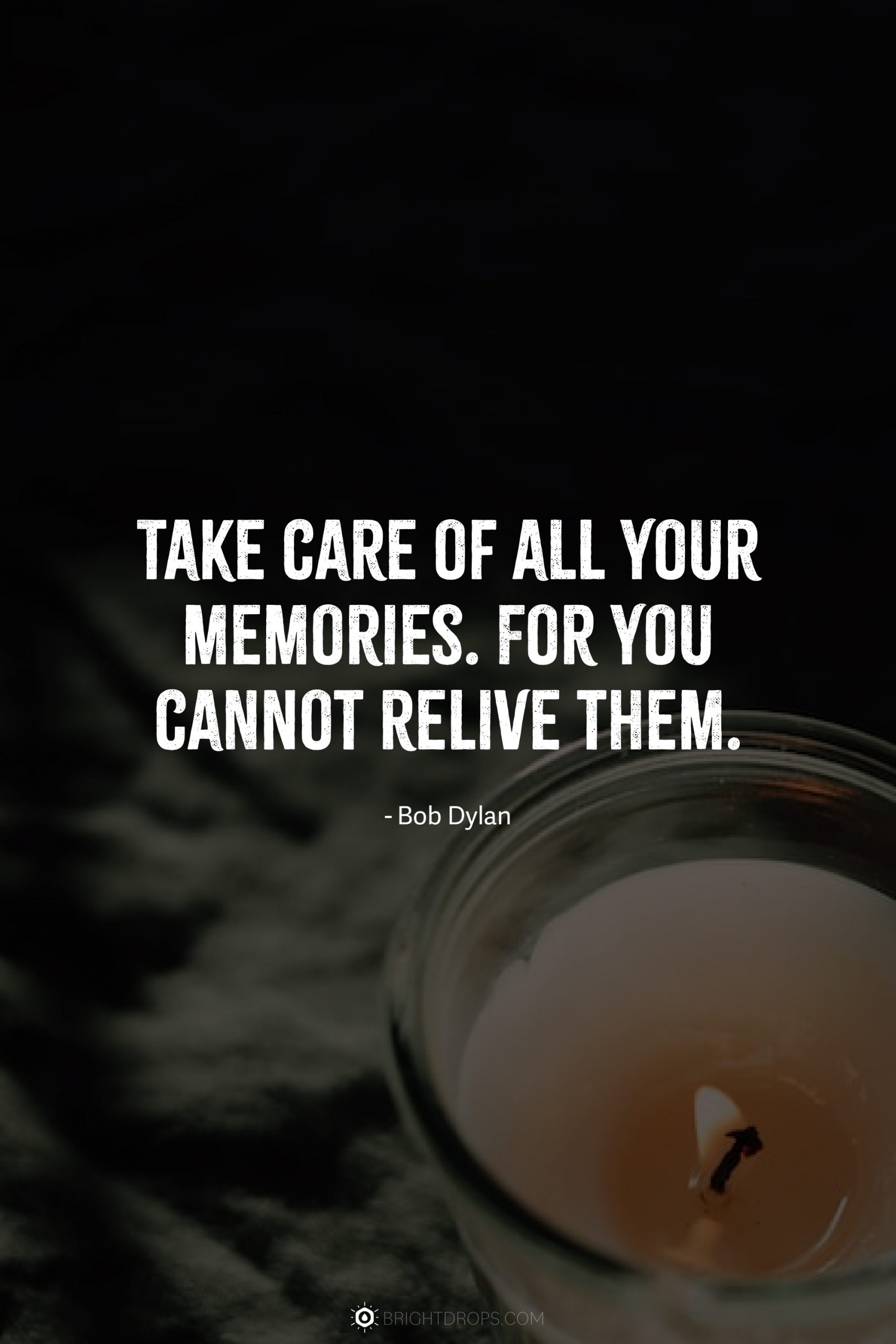 "Take care of all your memories. For you cannot relive them." – Bob Dylan
"If you cannot find peace within yourself, you will never find it anywhere else." – Marvin Gaye
"There is virtue in work and there is virtue in rest. Use both and overlook neither." – Alan Cohen
"It is not the load that breaks you down. It's the way you carry it." – Lena Horne
"Within you, there is a stillness and a sanctuary to which you can retreat at any time and be yourself." – Hermann Hesse
"When the well's dry, we know the worth of water." – Benjamin Franklin
"It really is ok for there to be times when you stop putting everyone else first, and just do what's best for you." – Tracey Leech
"It's not selfish to do what's best for you." – Mark Sutton
"To accept ourselves as we are means to value our imperfections as much as our perfections." – Sandra Bierig
"The thing that is really hard, and really amazing, is giving up on being perfect and beginning the work of becoming yourself." – Anna Quindlen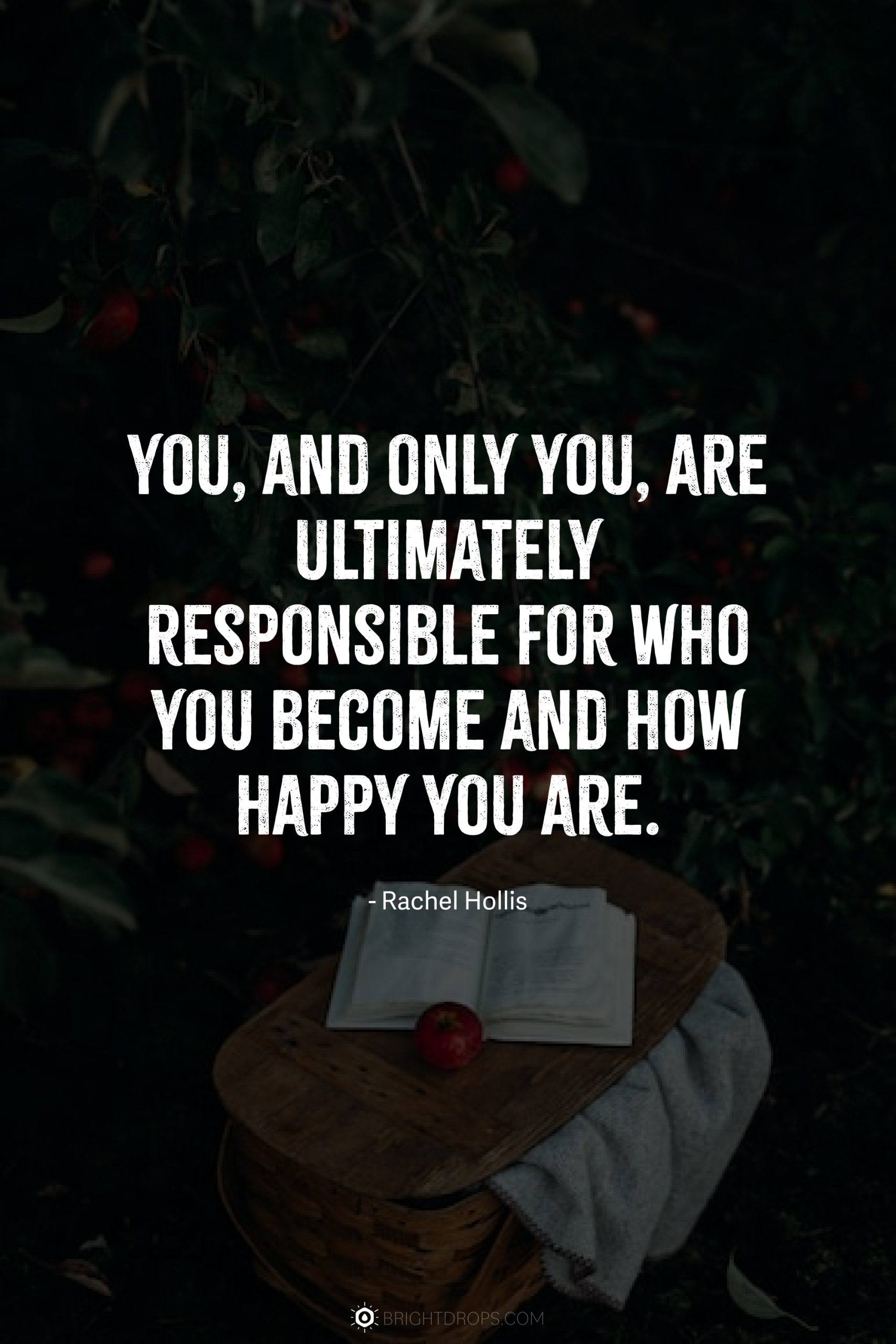 "You, and only you, are ultimately responsible for who you become and how happy you are." – Rachel Hollis
"Our bodies are our gardens to which our wills are gardeners." – William Shakespeare
"Those who think they have not time for bodily exercise will sooner or later have to find time for illness." – Edward Stanley
"Honoring your own boundaries is the clearest message to others to honor them, too." – Gina Greenlee
"You owe yourself the love that you so freely give others." – Unknown
"Put yourself at the top of your to-do list every single day and the rest will fall into place." – Unknown
"Your self-care is your superpower, cultivate the heck out of it – love yourself up." – Anese Cavanaugh
"Taking care of myself doesn't mean 'me first.' It means 'me, too." – L.R. Knost
"Once you embrace your value, talents and strengths, it neutralizes when others think less of you." – Rob Liano
"The better you feel about yourself, the less you feel the need to show off." – Robert Hand
"Your mind will answer most questions if you learn to relax and wait for the answer." – William S Burroughs
"Self-care is a deliberate choice to gift yourself with people, places, things, events, and opportunities that recharge our personal battery and promote whole health — body, mind, and spirit." – Laurie Buchanan, PhD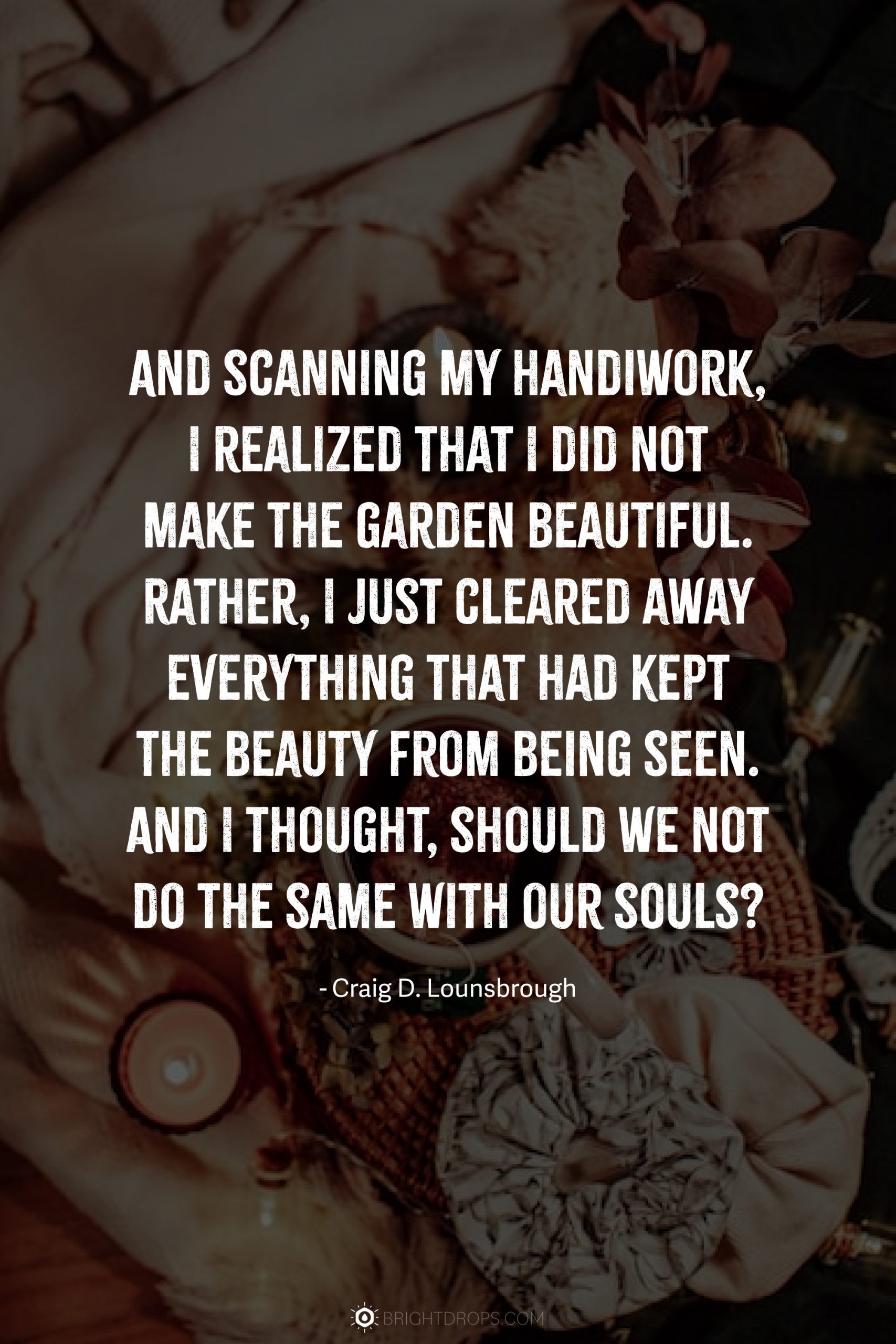 "And scanning my handiwork, I realized that I did not make the garden beautiful. Rather, I just cleared away everything that had kept the beauty from being seen. And I thought, should we not do the same with our souls?" – Craig D. Lounsbrough
"Every morning, look in the mirror and affirm positive words into your life." – Lailah Gifty Akita
"My mother always says people should be able to take care of themselves, even if they're rich and important." – Frances Hodgson Burnett
"Self-care is allowing yourself to appreciate the moment for what it is, instead of wishing it was something else." – Sharon Pearson
"Good well-being leads to good working performance." – Lailah Gifty Akita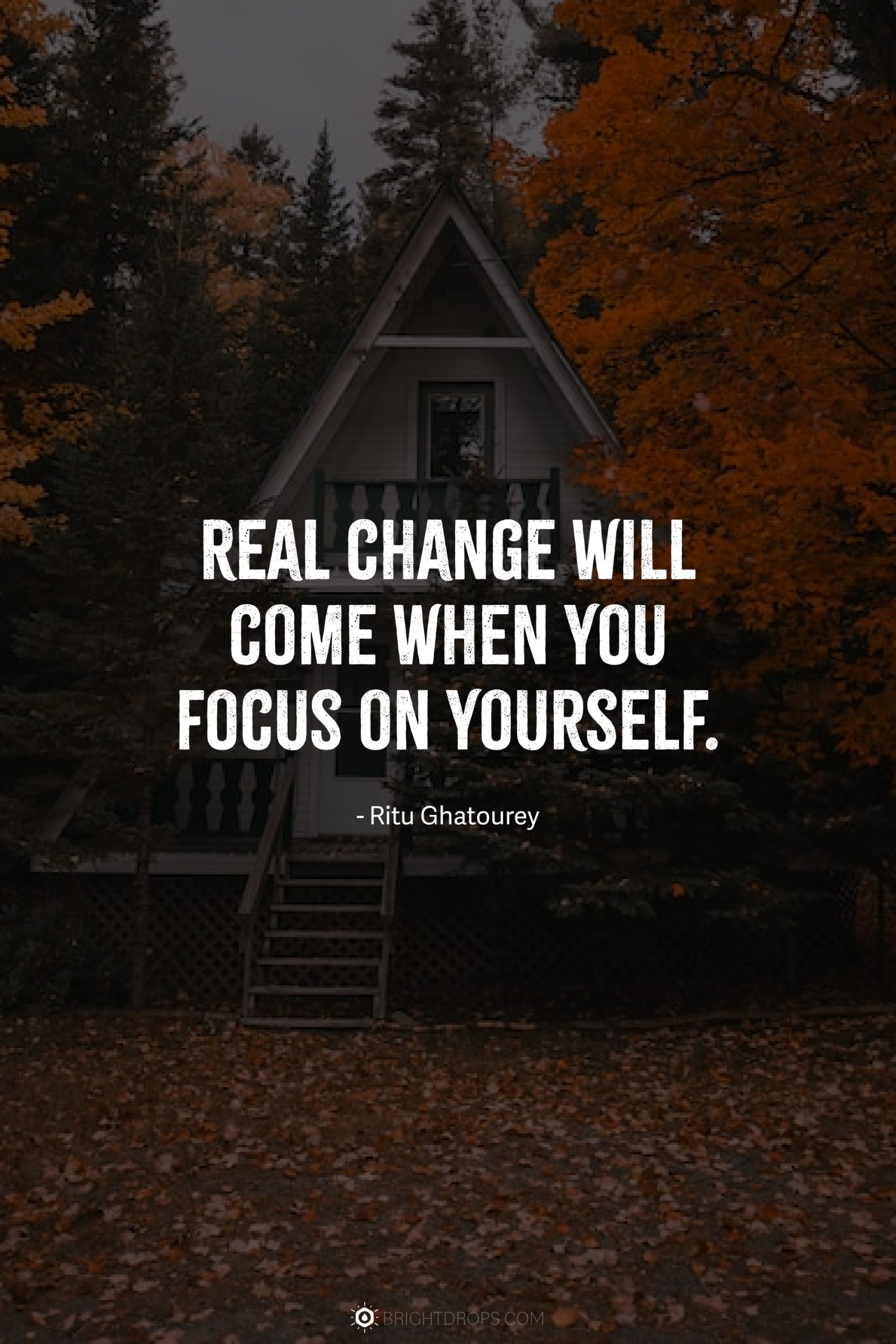 "Real change will come when you focus on yourself." – Ritu Ghatourey
"Self-compassion is simply giving the same kindness to ourselves that we would give to others." – Christopher Germer
"Self-care means giving yourself permission to pause." – Cecilia Tran
"Don't ask yourself what the world needs, ask yourself what makes you come alive. And then go and do that. Because what the world needs is people who have come alive." – Howard Thurman
"Every small positive change we make in ourselves repays us in confidence in the future." – Alice Walker
"It's okay to do nothing if you can once in a while. It's okay to not be perfect, to not get it all done…take care of yourself. Do what recharges you. Lessons I'm learning in my old age." – Leah Remini
"Self-care doesn't necessarily mean jogging!" – Sandra Oh
"Be enough for yourself first, the rest of the world can wait." – Unknown
"Women need solitude in order to find again the true essence of themselves." – Anne Morrow Lindbergh
"Self-care is giving the world the best of you, instead of what's left of you." – Katie Reed
"To be a good parent, you need to take care of yourself so that you can have the physical and emotional energy to take care of your family." – Michelle Obama
"If you want to feel loving, I coached myself, do something loving. This is basic soul care." – Anne Lamott
"Be patient with yourself. Self-growth is tender; it's holy ground. There's no greater investment." – Stephen Covey
"Carve out and claim the time to care for yourself and kindle your own fire." – Amy Ippoliti
"I am my own experiment. I am my own work of art." – Madonna
"Selfishness at the expense of others is bad. Self-care for the betterment of others is good." – Richie Norton
"Looking after yourself is the greatest act of kindness you can give the world. Loving yourself first is the best way to spread love." – Holly Bourne
"When you do something noble and beautiful and nobody noticed, do not be sad. For the sun every morning is a beautiful spectacle and yet most of the audience still sleeps." – John Lennon
"Be faithful to that which exists within yourself." – André Gide
"Your breathing is your greatest friend. Return to it in all your troubles, and you will find comfort and guidance." – Unknown Author
"Taking care of myself doesn't mean me first. It means me, too." – L. R. Knost
"Your finest work, your best movements, your joy, peace, and healing come when you love yourself." – Melodie Beattie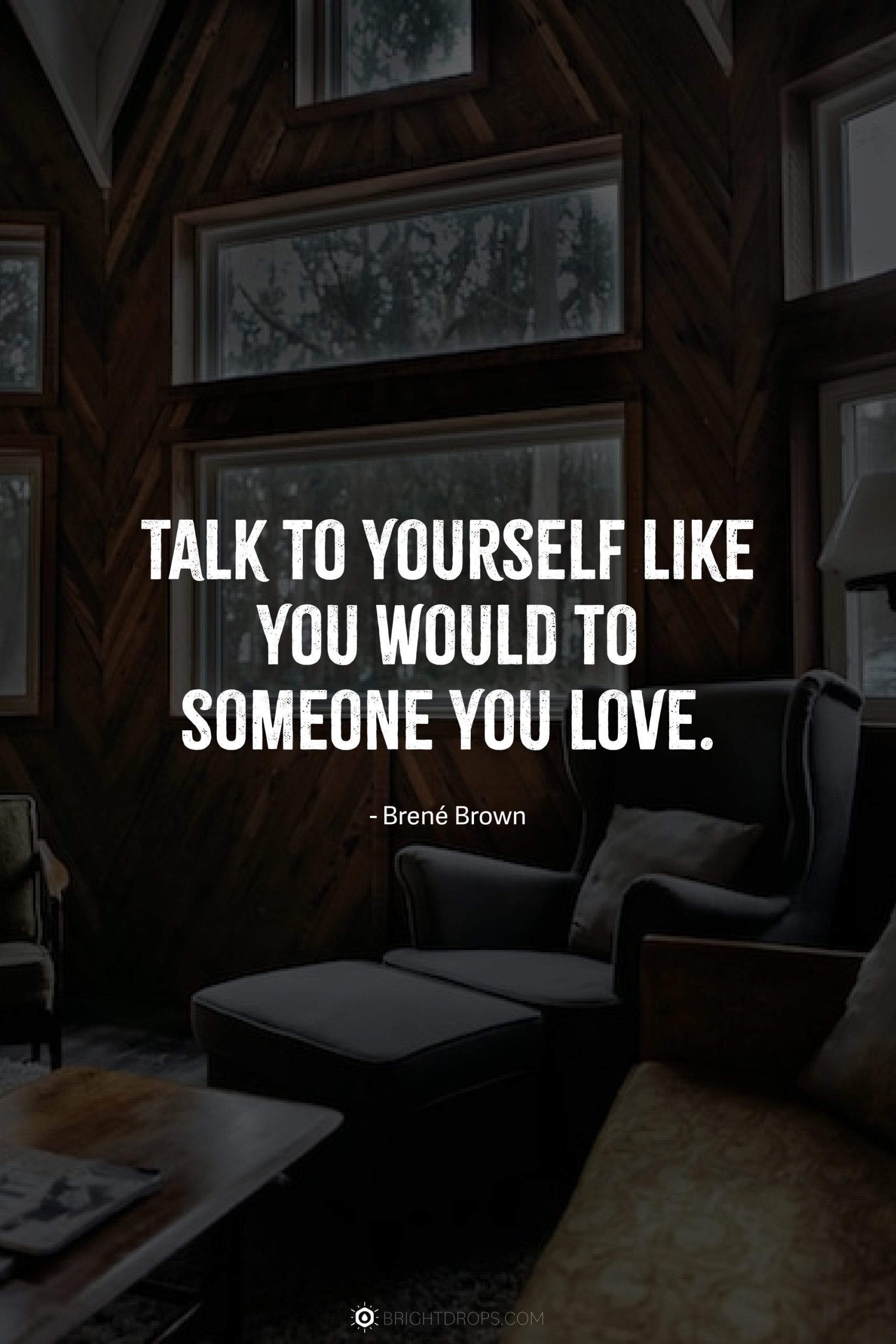 "Talk to yourself like you would to someone you love." – Brené Brown
"The most powerful relationship you will ever have is the relationship with yourself." – Steve Maraboli
"Self-care has become a new priority – the revelation that it's perfectly permissible to listen to your body and do what it needs." – Frances Ryan
"Sometimes the most important thing in a whole day is the rest we take between two deep breaths." – Etty Hillesum
"Your mind is a powerful thing. When you fill it with positive thoughts your life will start to change." – Unknown
"Gard the doors of your temple, do not let anyone pollute it with there mess." – Patricio Telman Chincocolo
"This year, I will love the work in progress that is me." – Unknown
"You find peace not by rearranging the circumstances of your life, but by realizing who you are at the deepest level." – Eckhart Tolle
"Self care is not a waste of time. Self care makes your use of time more sustainable." – Jackie Viramontez
"Be who you are and say how you feel, because those who mind don't matter, and those who matter don't mind." – Dr. Seuss
"Doing something nice for myself is not selfish." – Christine Morgan
"Talk to yourself as you would to someone you love." – Brené Brown
"For those of you who struggle with guilt regarding self-care, answer this question: What greater gift can you give to those you love than your own wholeness?" – Shannon Tanner
"If you do not respect your own wishes, no one else will. You will simply attract people who disrespect you as much as you do." – Vironika Tugaleva
"If you don't love yourself, nobody will. Not only that, you won't be good at loving anyone else. Loving starts with the self." – Wayne Dyer
More Good Quotes: