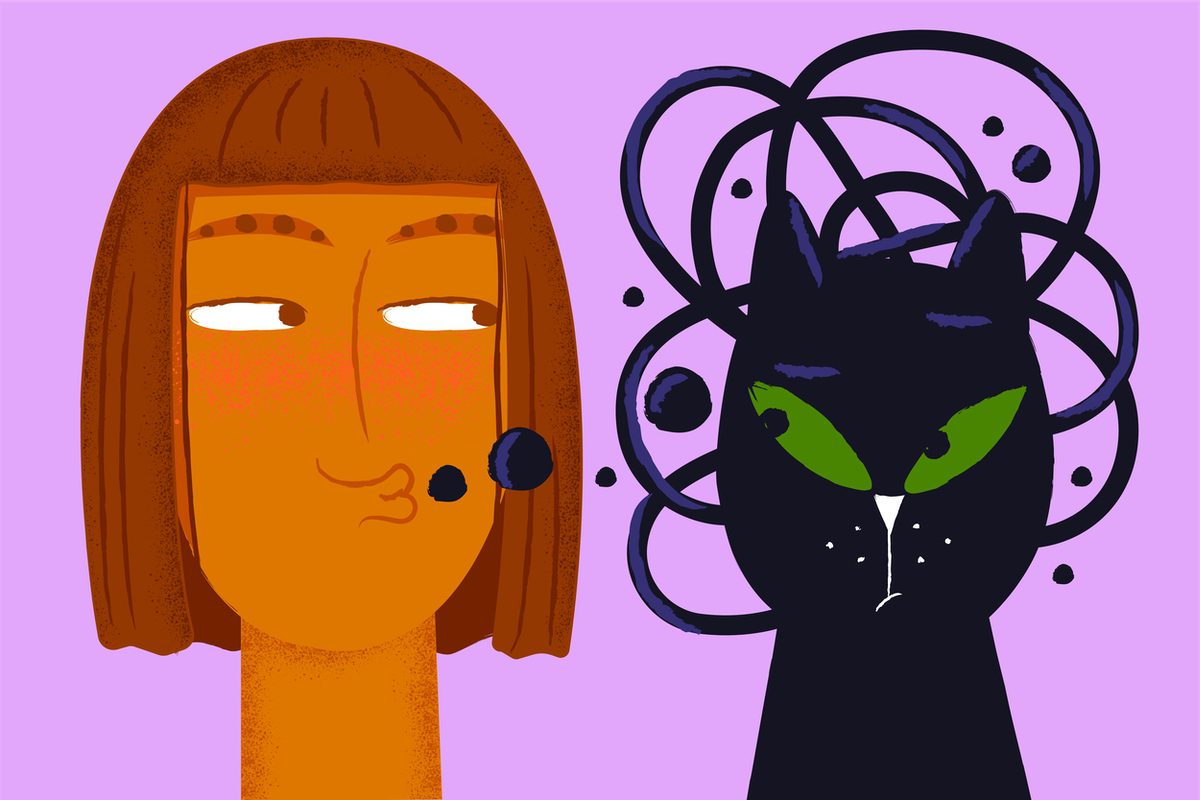 Next time you're feeling a bit cheeky and need a good laugh, read through these epicly funny sarcastic quotes. Some about fake people, some inspirational, some a slight rude. Most importantly though, all perfect for a good belly laugh.
Sarcastic Quotes
"Just keep talking, I yawn when I'm interested." – Unknown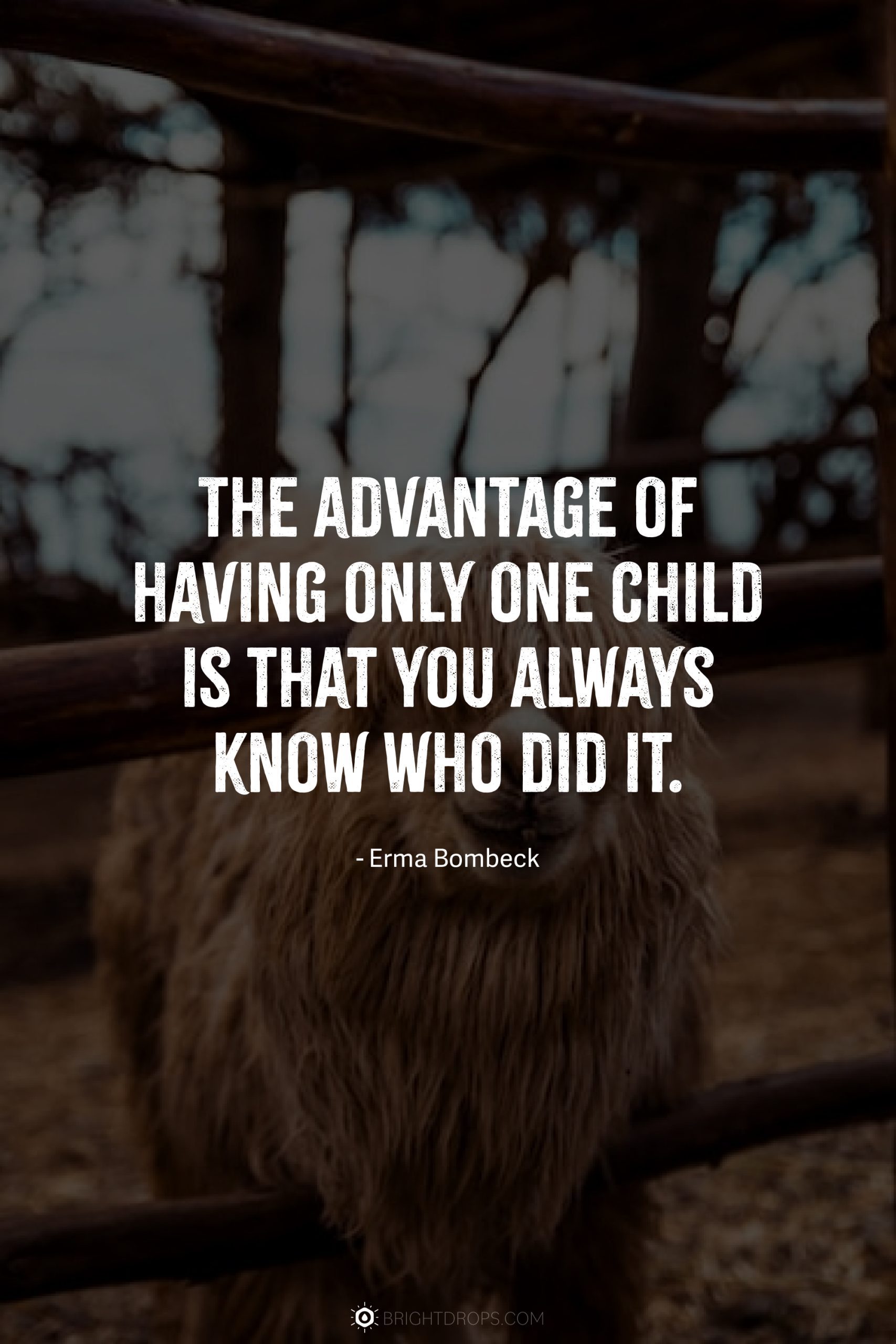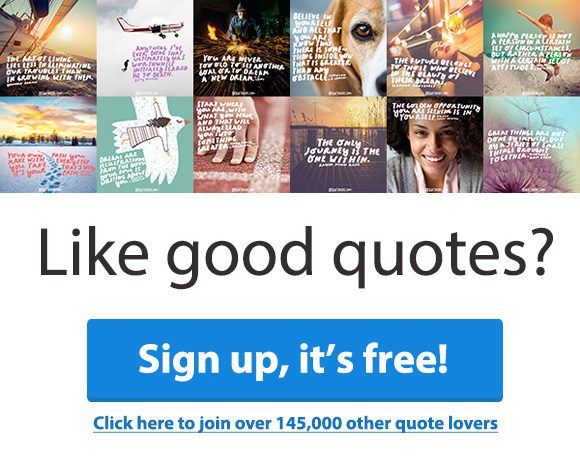 "The advantage of having only one child is that you always know who did it." – Erma Bombeck
"My neighbor's diary says that I have boundary issues." – Unknown
"If at first, you don't succeed, then skydiving definitely isn't for you." – Steven Wright
"Laugh and the world laughs with you, snore and you sleep alone." – Anthony Burgess
"Repeating quotes from funny movies doesn't make you funny." – Unknown
"I hate it when I think I'm buying organic vegetables but when I get home, I discover they're just regular donuts." – Unknown
"To maintain a joyful family requires each member of the family to become, in a special way, the servant of the others." – Pope John Paul II
"Having children is like living in a frat house—nobody sleeps, everything's broken, and there's a lot of throwing up." – Ray Romano
"I want to be the reason you look down at your phone and smile. Then walk into a pole." – Unknown
"Please submit your ideas to me today so I can submit them as my own tomorrow." – Unknown
"If you're too open-minded, your brains will fall out." – Lawrence Ferlinghetti
"I have had a perfectly wonderful evening, but this wasn't it." – Groucho Marx
"A psychiatrist is a fellow who asks you a lot of expensive questions your wife asks for nothing." – Joey Adams
"Sometimes I have my headphones in at work with nothing playing so I don't have to interact with chatty co-workers." – Unknown
"Parents are the last people on earth who ought to have children." – Samuel Butler
"Some cause happiness wherever they go; others, whenever they go." – Oscar Wilde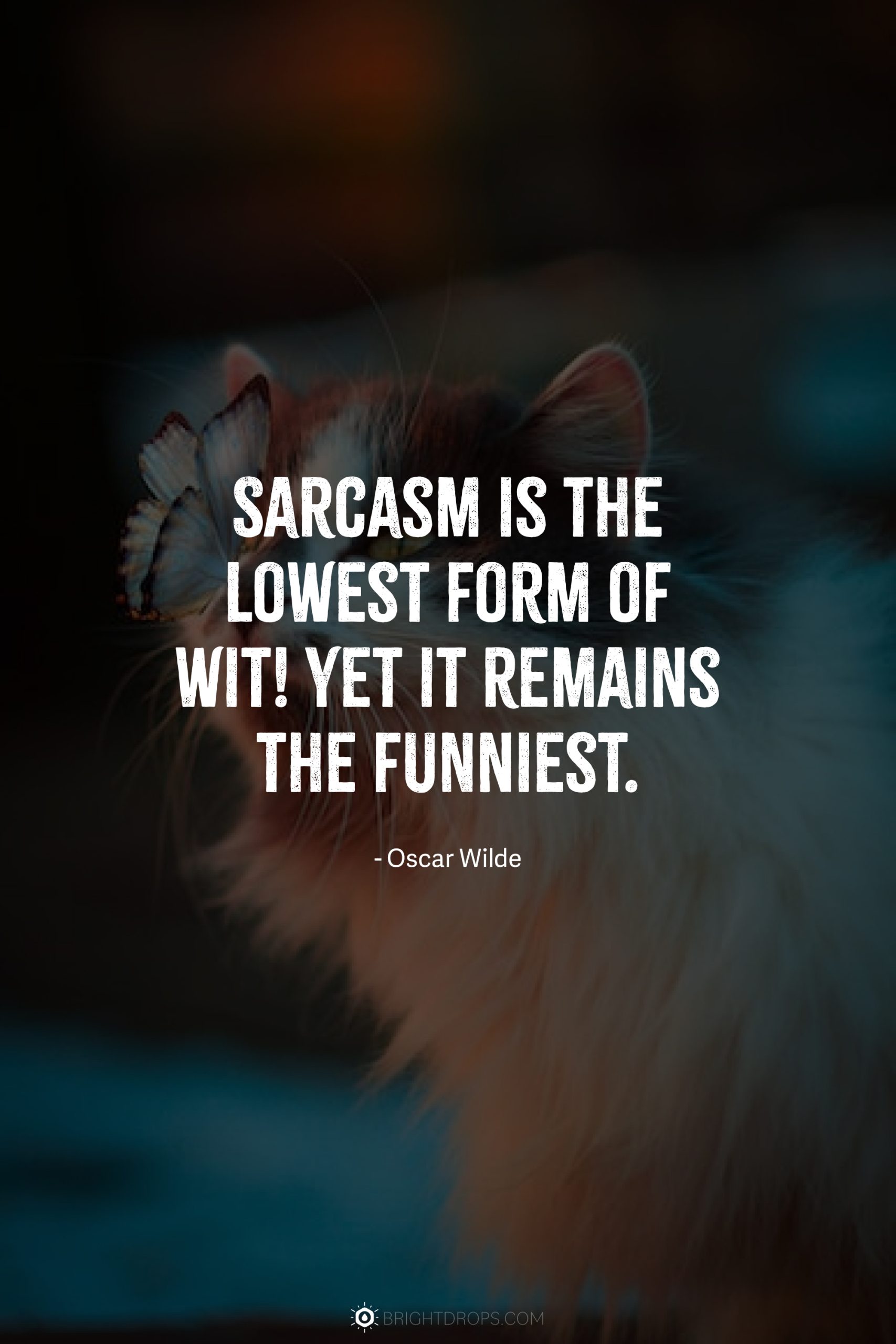 "Sarcasm is the lowest form of wit! Yet it remains the funniest." – Oscar Wilde
"Come here you big, beautiful cup of coffee and lie to me about how much we're going to get done today." – Unknown
"I may be drunk, Miss, but in the morning I will be sober and you will still be ugly." – Sir Winston Churchill
"I am not young enough to know everything." – Oscar Wilde
"I am so clever that sometimes I don't understand a single word of what I am saying." – Oscar Wilde
"An optimist thinks that this is the best possible world. A pessimist fears that this is true." – Robert Oppenheimer
"Honesty may be the best policy, but insanity is the best defense." – Unknown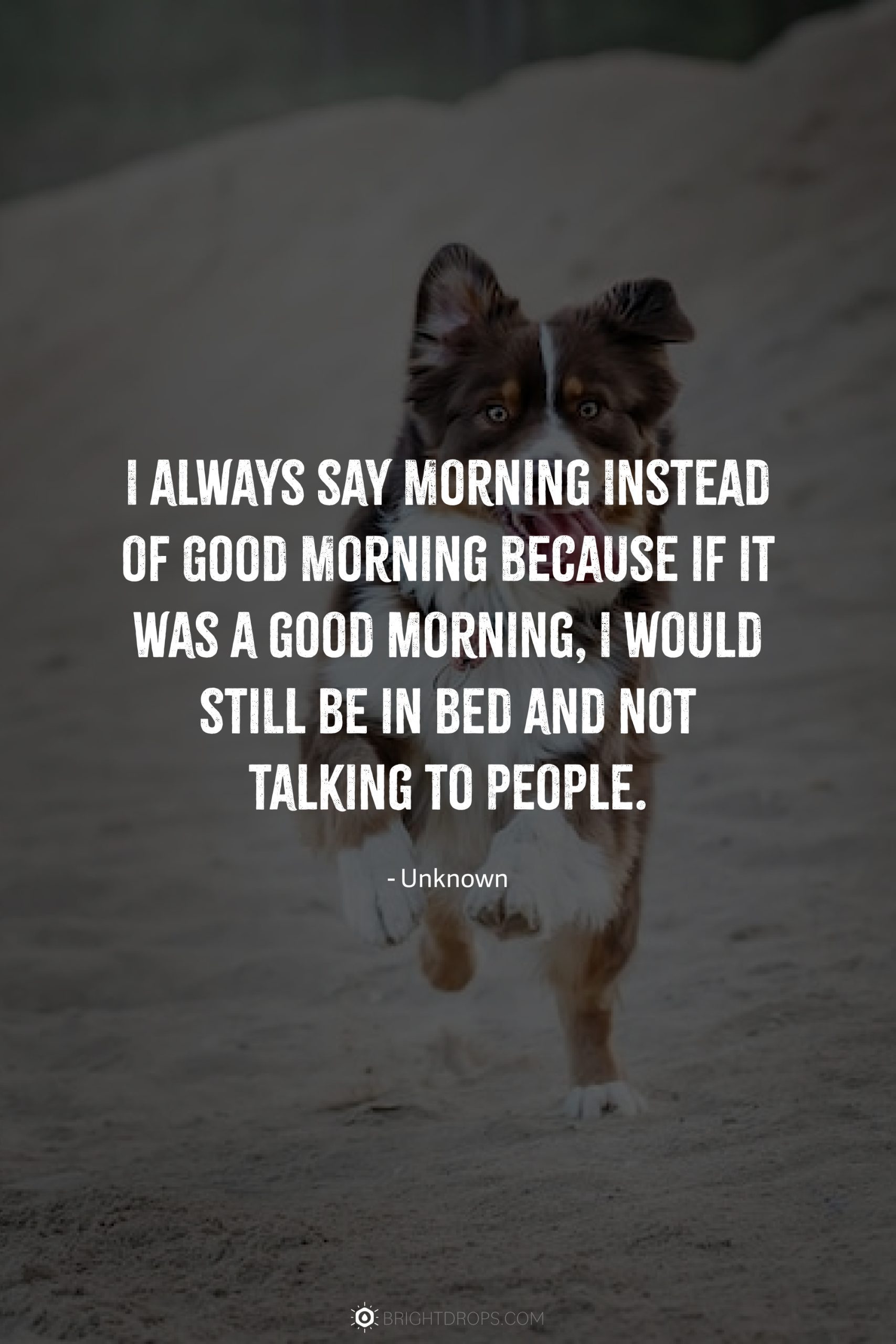 "I always say Morning Instead of Good Morning Because if it was a good morning, I would still be in bed and not talking to people." – Unknown
"You can always tell when a man is well informed. His views are pretty much like your own." – H. Jackson Brown, Jr.
"Having children makes you no more a parent than having a piano makes you a pianist." – Michael Levine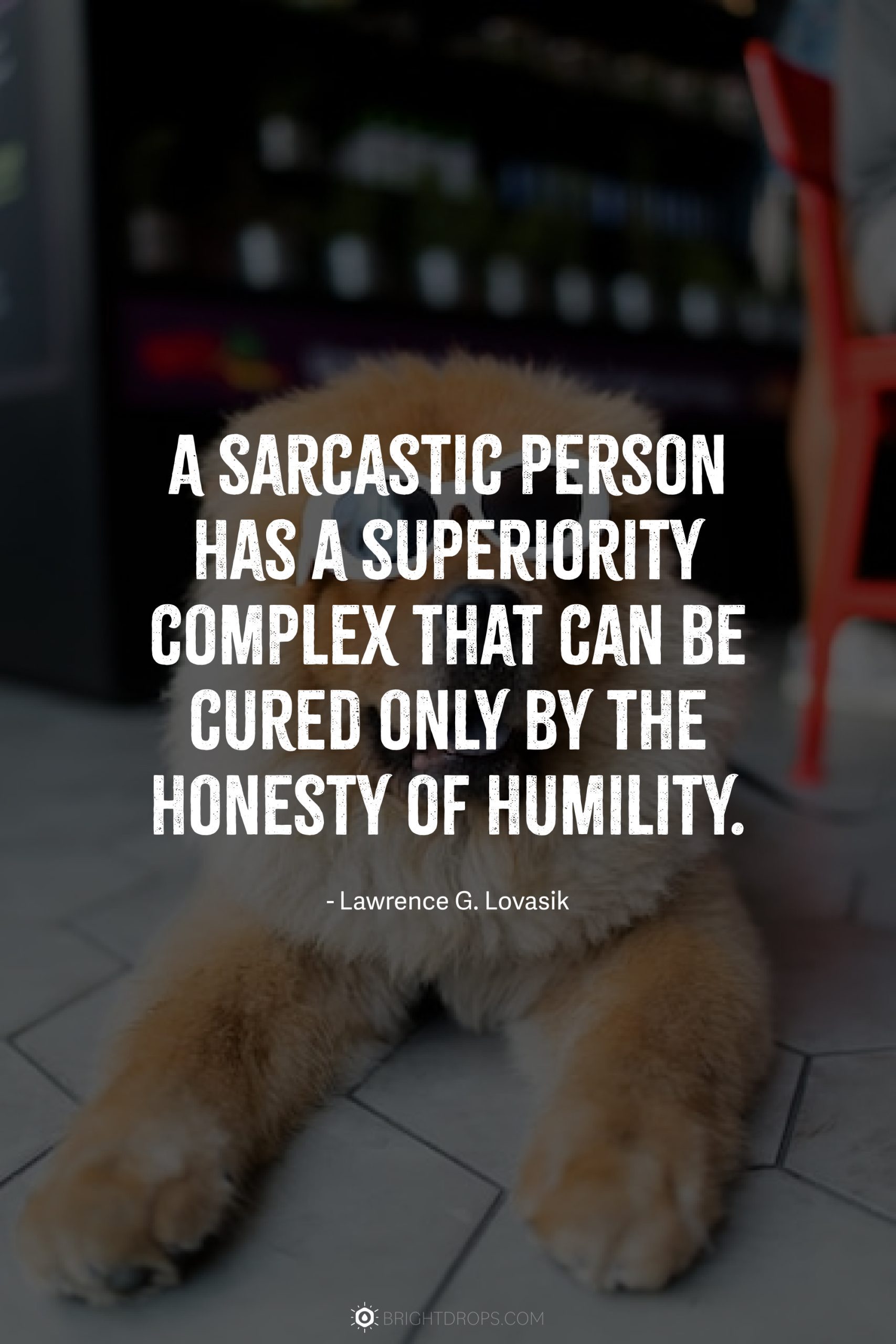 "A sarcastic person has a superiority complex that can be cured only by the honesty of humility." – Lawrence G. Lovasik
"People say nothing is impossible, but I do nothing every day." – A. A. Milne
"Always remember that you are absolutely unique. Just like everyone else." – Margaret Mead
"Happiness is having a large, loving, caring, close-knit family in another city." – George Burns
"Sarcasm is the secret language that everyone uses when they want to say something mean to your face." – Unknown
"The great gift of family life is to be intimately acquainted with people you might never even introduce yourself to, had life not done it for you." – Kendall Hailey.
"I come from a family where gravy is considered a beverage." – Erma Bombeck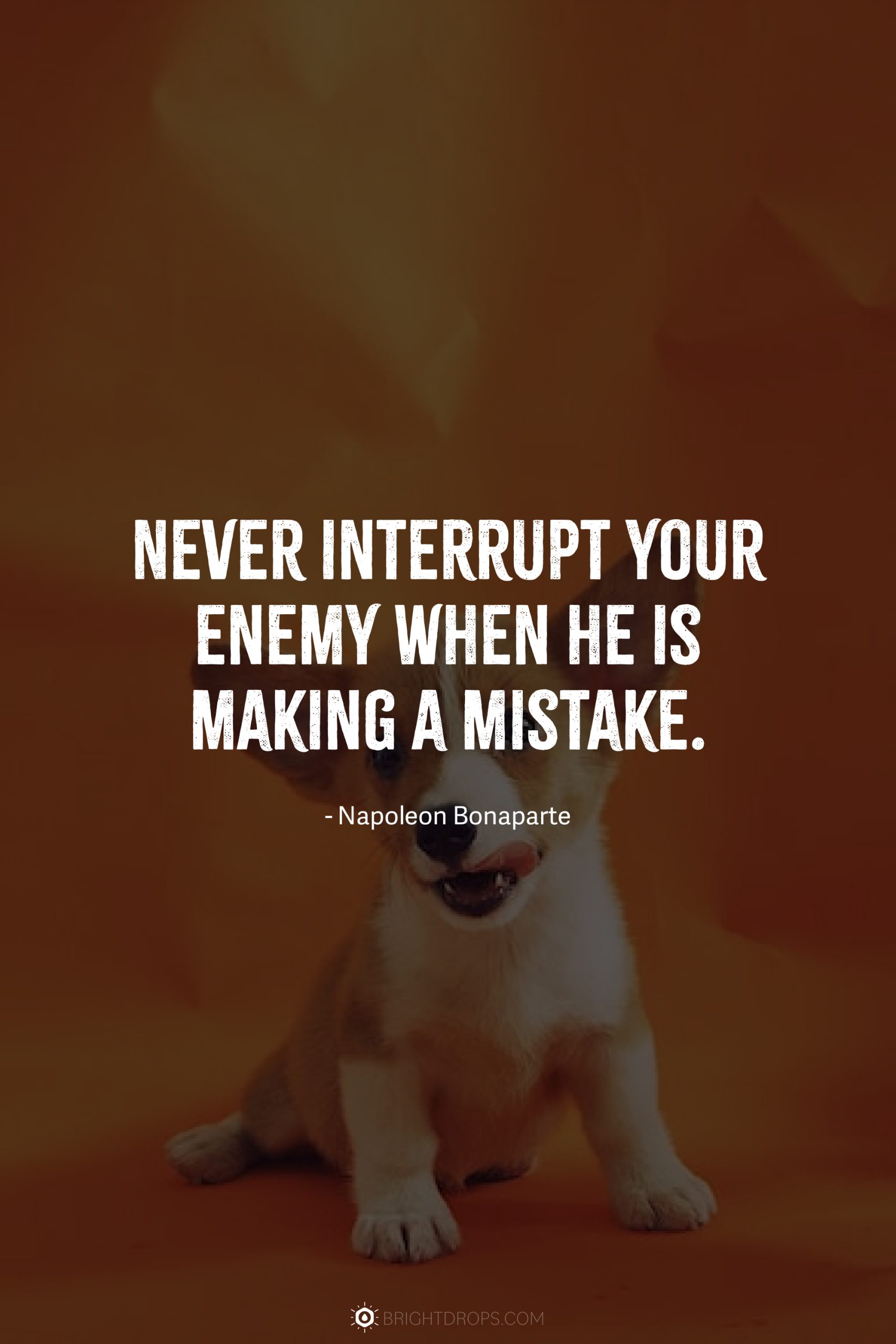 "Never interrupt your enemy when he is making a mistake." – Napoleon Bonaparte
"I'm sorry. I was listening until, out of nowhere, I became distracted by this loud, obnoxious noise that turned out to be your voice." – Unknown
"Sarcasm helps me overcome the harshness of the reality we live, eases the pain of scars and makes people smile." – Mahmoud Darwish
"At every party, there are two kinds of people – those who want to go home and those who don't. The trouble is, they are usually married to each other." – Ann Landers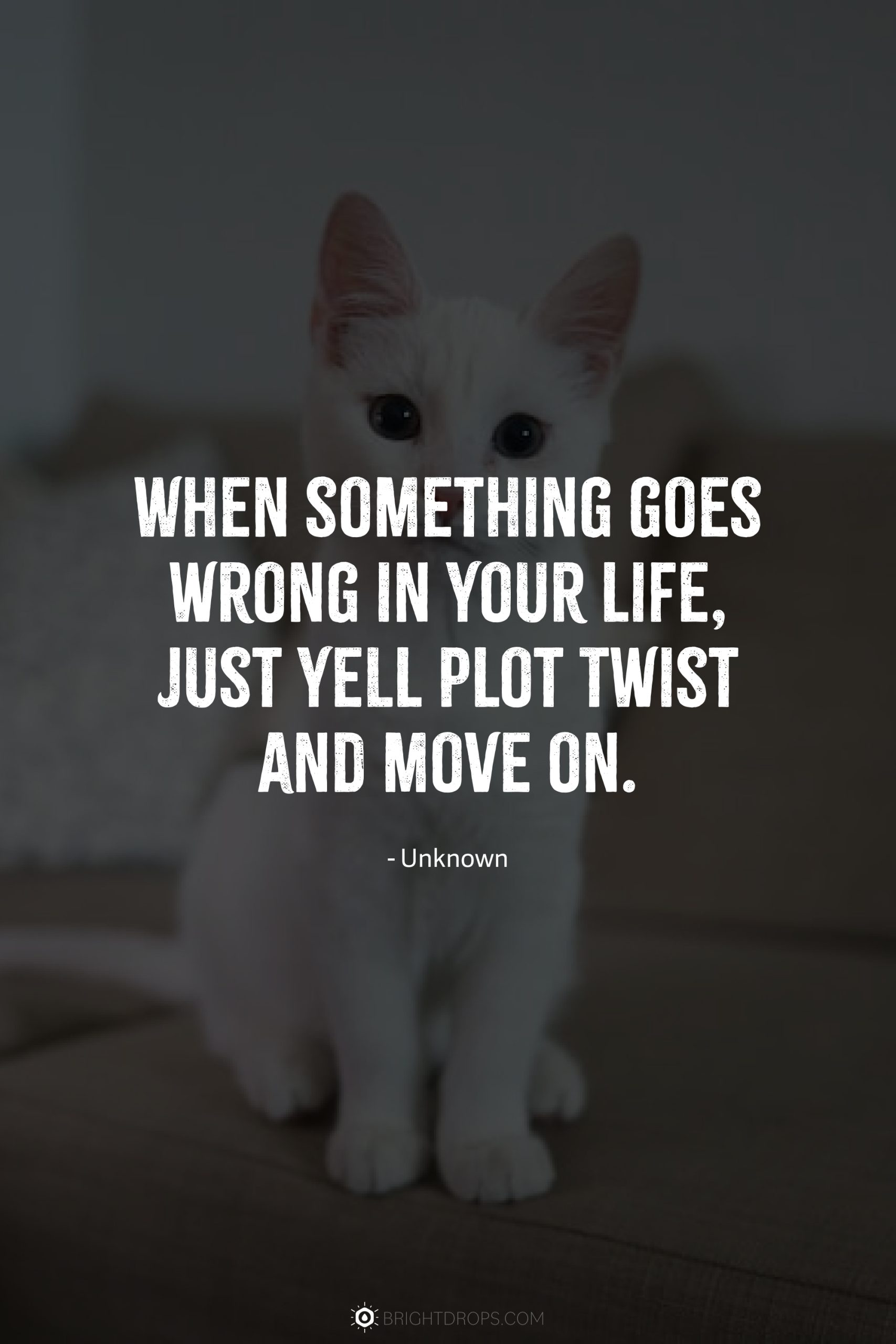 "When something goes wrong in your life, just yell Plot Twist and move on." – Unknown
"What we feel and think and are is to a great extent determined by the state of our ductless glands and viscera." – Aldous Huxley
"Thanks for calling me to tell me that you just sent me an email." – Unknown
"Everybody knows how to raise children, except the people who have them." – P. J. O'Rourke
"The trouble with the rat race is that even if you win, you're still a rat." – Lily Tomlin
"Don't be humble… you're not that great." – Golda Meir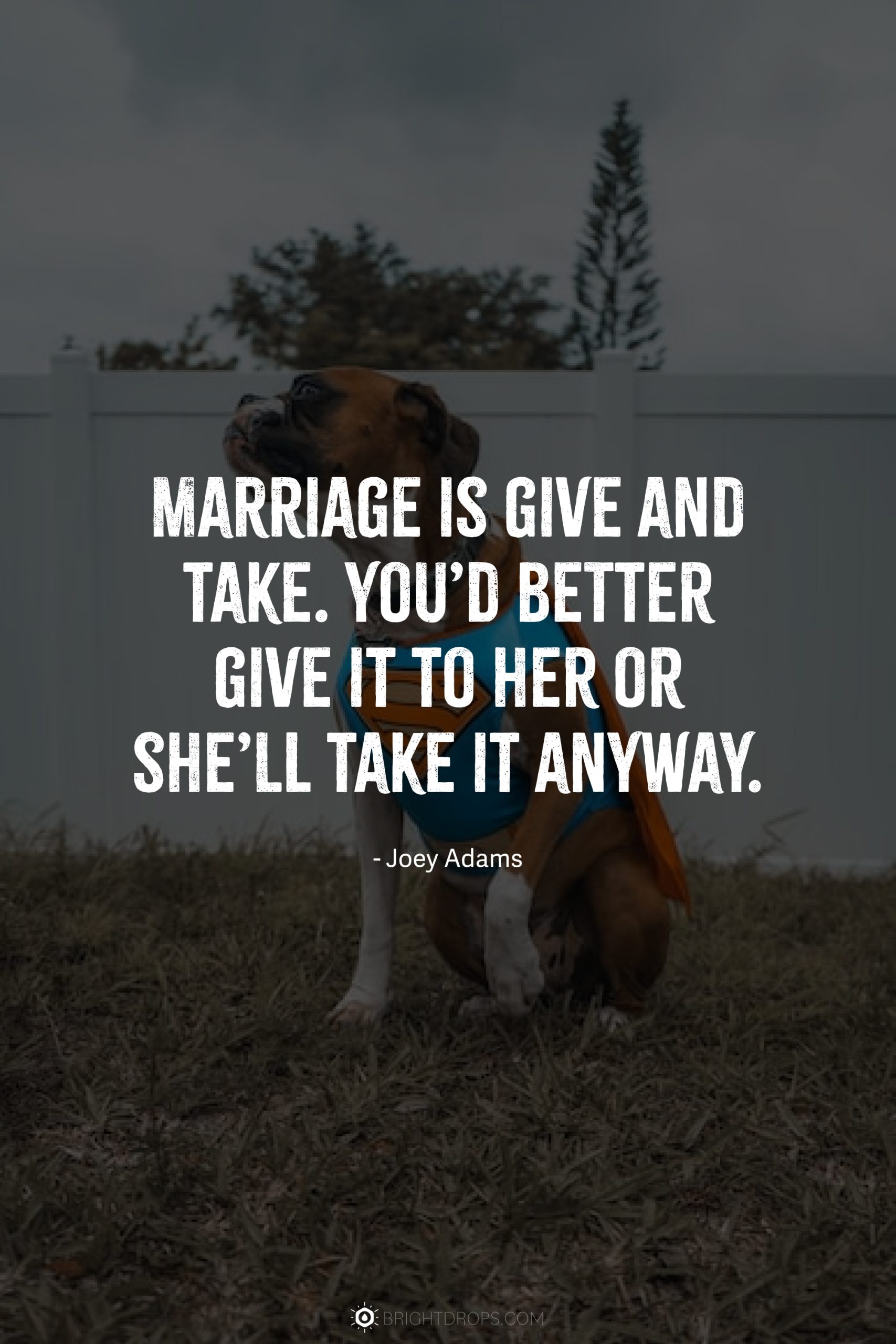 "Marriage is give and take. You'd better give it to her or she'll take it anyway." – Joey Adams
"I've had bad luck with both my wives. The first one left me and the second one didn't." – Patrick Murray
"Some are born mad, some achieve madness, and some have madness thrust upon 'em." – Emilie Autumn
"I haven't even gone to bed yet and I already can't wait to come home from work tomorrow." – Unknown
"There's a way of transferring funds that is even faster than electronic banking. It's called marriage." – James Holt McGavran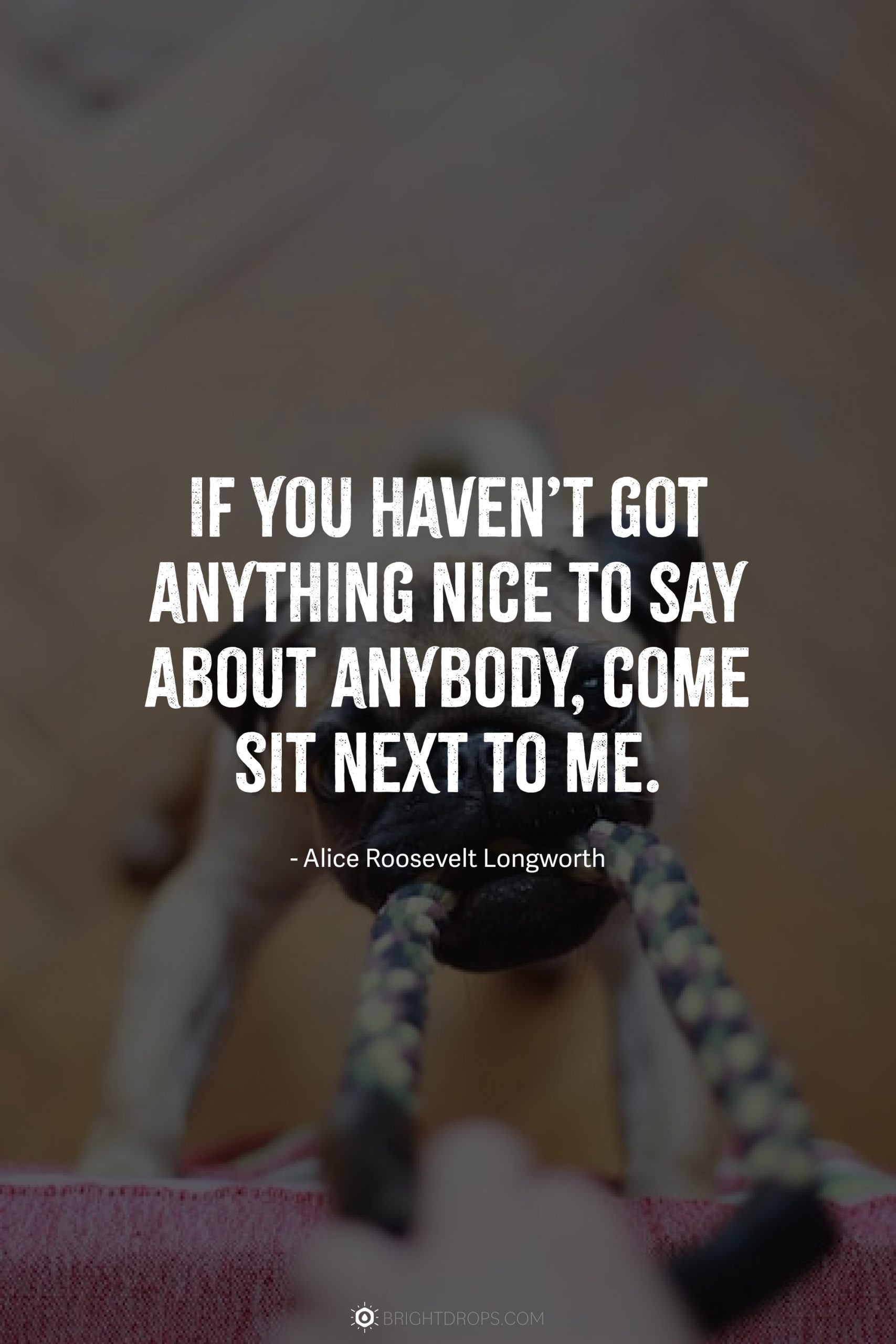 "If you haven't got anything nice to say about anybody, come sit next to me." – Alice Roosevelt Longworth
"Mail your packages early so the Post Office can lose them in time for Christmas." – Johnny Carson
"When a man steals your wife there is no better revenge than to let him keep her." – Sacha Guitry
"There's no better vacation than my boss being on vacation." – Unknown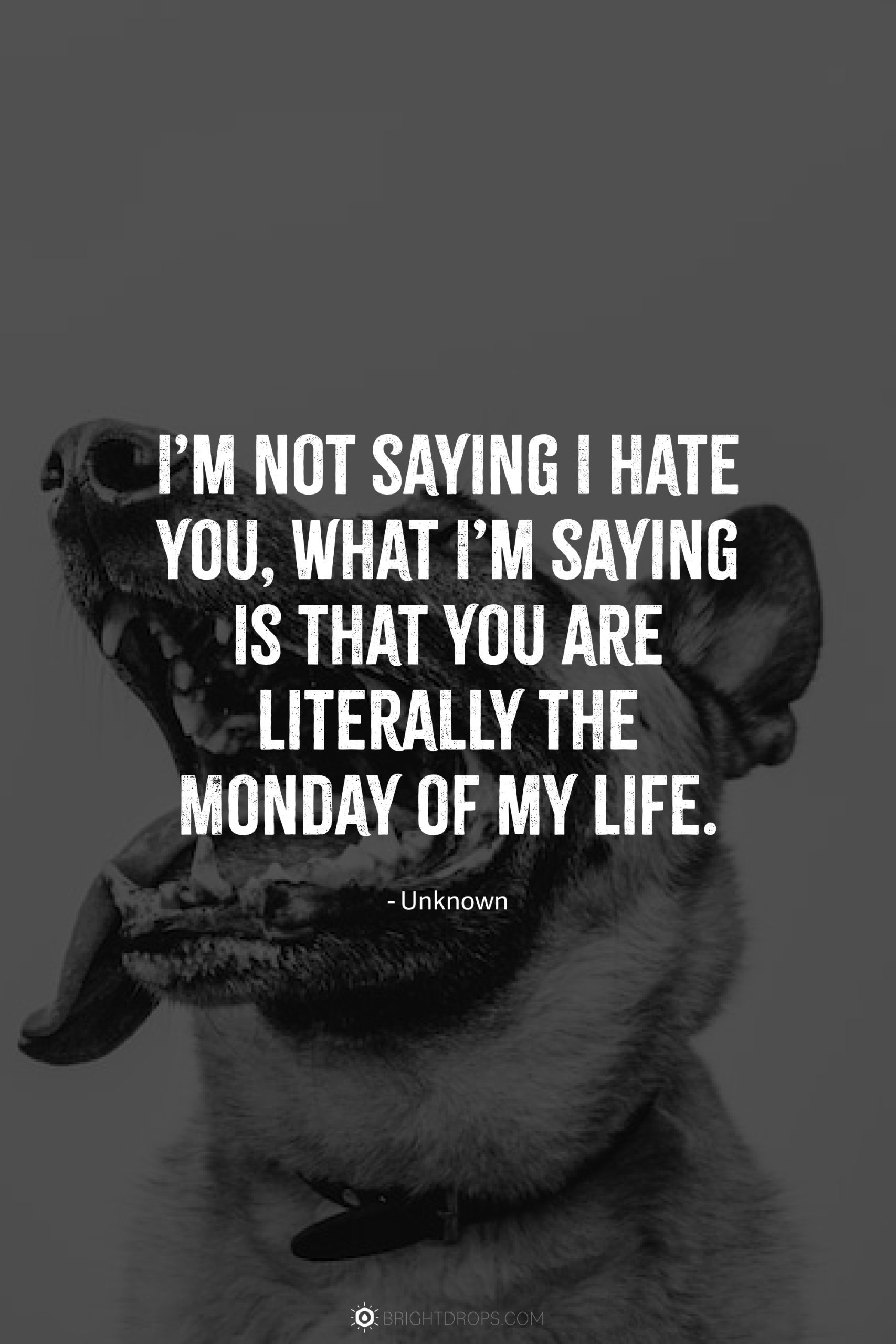 "I'm not saying I hate you, what I'm saying is that you are literally the Monday of my life." – Unknown
"My attitude in exams. They give me questions I don't know. I give them answers they don't know." – Unknown
"You know what I like about people? Their dogs." – Unknown
"I was married by a judge. I should have asked for a jury." – Groucho Marx
"They say each day is a gift! Well, I want to know where customer service is so I can return this one!!" – Unknown
"Sarcasm is the protest of the weak." – John Knowles
"I believe in rules. Sure, I do. If there weren't any rules, how could you break them?" – Leo Durocher
"Don't you hate people who use big words just to make themselves look perspicacious?" – Unknown