Oscar Wilde was one of London's most popular playwrights in the early 1890's. Warmly regarded for his excellent elocution, sharp writing style and charismatic wit, Wilde is still as popular as ever today amongst academics and students alike. We've listed some of Wilde's finest quotes here for readers to get a taste of one of the most important minds to come out of the late 1800's.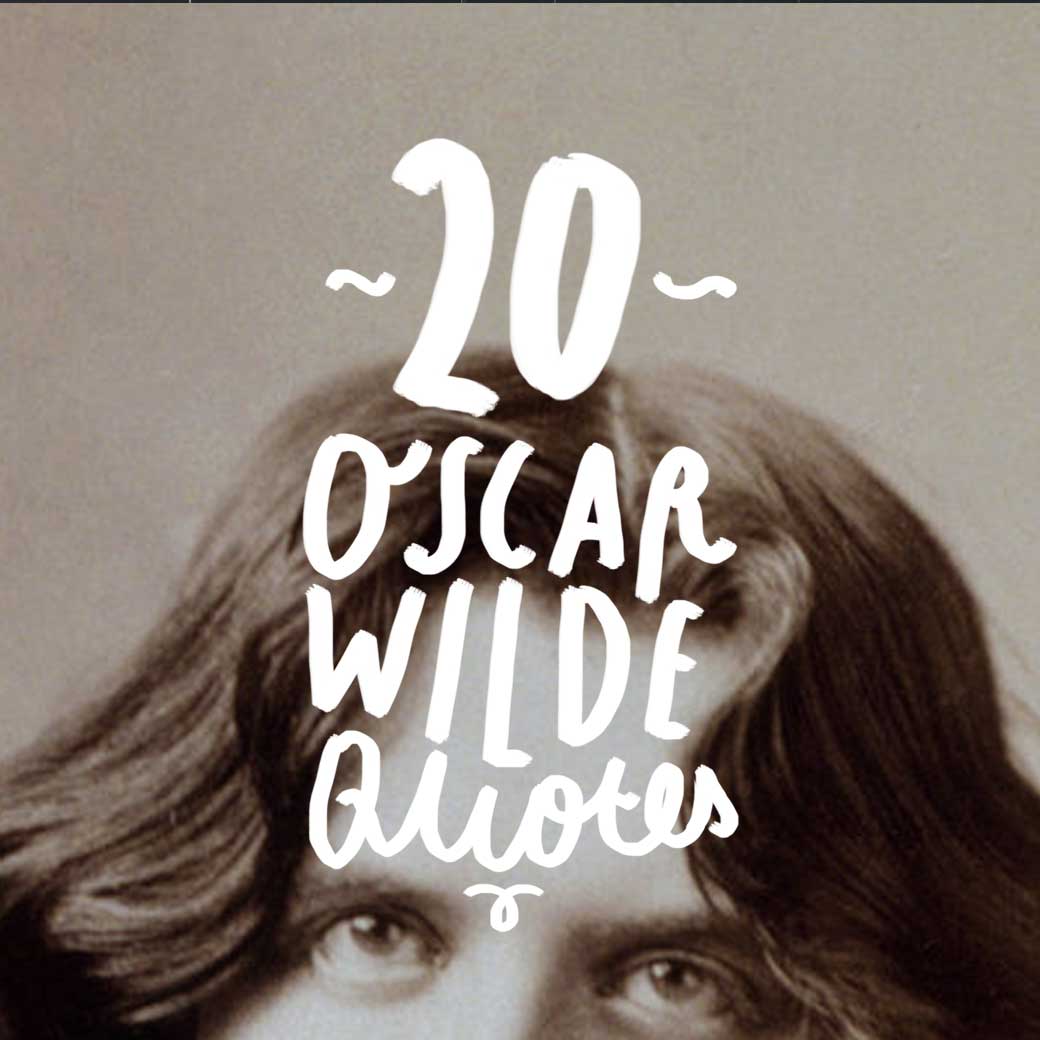 1. Oscar Wilde Believed in Loving Yourself
"To love oneself is the beginning of a lifelong romance." – Oscar Wilde
Self-doubt and self-loathing can creep up on people at various times throughout their lives. To love oneself is an appreciation of who we really are in order to show the world that we are truly comfortable in our own skin.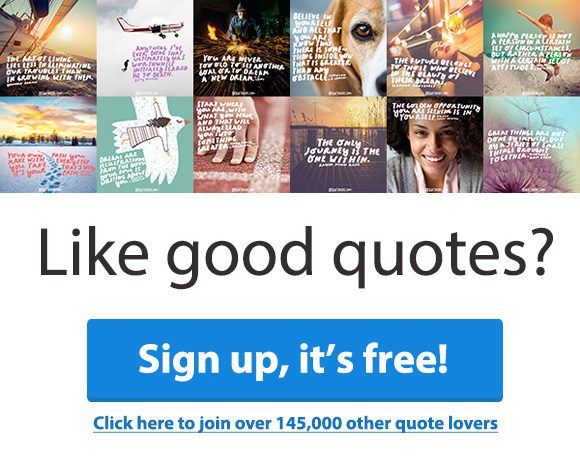 2. Oscar Wilde Learnt to Forgive his Enemies
"Always forgive your enemies; nothing annoys them so much." – Oscar Wilde
If somebody decides to hurt you or deliberately upset you and you class them as an enemy, the most powerful thing that you can do is forgive them and show them compassion. There is nothing more annoying than to be treated with respect and love when you don't want to be.
3. Oscar Wilde Believed in a Life Full of Love
"Keep love in your heart. A life without it is like a sunless garden when the flowers are dead." – Oscar Wilde
Love was very important to Oscar Wilde, it's important for all of us to keep on loving as we move through life. To give love often ends up in receiving love and this can lead to a happier and more fulfilling existence if practised with sincerity and care.
4. Oscar Wide Discusses Happiness
"Some cause happiness wherever they go; others whenever they go." – Oscar Wide
There are some people in life that light up a room and bring happiness and laughter wherever they go. Others bring nothing but misery and despair, people that hang on to negativity and seem to radiate it! Fill your life with good people and you'll achieve good things.
5. Oscar Wilde Recommended Living beyond Our Means
"Anyone who lives within their means suffers from a lack of imagination." – Oscar Wilde
It is important to strive to achieve more and open new windows of opportunity throughout life. Some people are complacent living a meagre existence; others strive to live beyond their means and to achieve the unachievable! Go with your imagination and think yourself forward in life.
6. Oscar Wilde Always Passed Good Advice on!
"The only thing to do with good advice is pass it on. It is never any use to oneself." – Oscar Wilde
It's often good to share good advice with others if you think it will help them to achieve what they want in life. Can you remember the last piece of good advice received? Did you take it on board for yourself or did you pass it along to help others?
7. Oscar Wilde had his doubts about sincerity…
"A little sincerity is a dangerous thing, and a great deal of it is absolutely fatal."
Although it is always good to adopt a level of sincerity in our day to day endeavours, it looks like Wilde saw that this could lead to danger. Sometimes people get walked all over if they are too nice and sincere. They can be seen as a pushover and taken advantage of by selfish people.
8. Oscar Wilde Discusses Humanities Lack of Satisfaction
"There are only two tragedies in life: one is not getting what one wants, and the other is getting it. – Oscar Wilde
Have you ever strived incredibly hard to gain something and then became quickly unsatisfied with what you have achieved? As humans, sometimes we can never be satisfied no matter how hard we have tried. How far would you go to get what you want? Even still, would this be enough?
9. Oscar Wilde Didn't Like Working with a Hangover
"Work is the curse of the drinking classes." – Oscar Wilde
Drinking makes people lazy! Excessive drinking can lead to lack of motivation and serious lack of productivity when working. Oscar Wilde came from a time when Gin was popular amongst the drinking classes, often leading to laziness, poor attitudes and bad health amongst them.
10. Oscar Wilde was a Nosey Parker
"My own business always bores me to death; I prefer other people's." – Oscar Wilde
Most people can be guilty of being a bit nosey and prying into the affairs and business of others. It seems that this was as popular over 100 years ago as it is in today's world. Recently we've taken this to the extreme with the invention and popularity of reality TV shows such as Big Brother.
11. Oscar Wilde Discusses Knowledge Throughout Human Age
"The old believe everything, the middle-aged suspect everything, the young know everything." – Oscar Wilde
It's interesting how we change our outlook on things that we know and believe as we career though our lives. Remember a time when you thought you knew everything? Do you happen to suspect a lot in your middle age? Do you think that you will become more susceptible to gullibility as you get older?
12. Oscar Wilde Believed Women Deserved Special Treatment
"How can a woman be expected to be happy with a man who insists on treating her as if she were a perfectly normal human being?" – Oscar Wilde
Do you treat your girlfriend or wife as if they were the most important person on the planet? Oscar Wilde certainly believed that women should not be satisfied with anything less when it comes to the way their partners treat them. Are you satisfied with the way that you are treated by your partner?
13. Oscar Wilde Would Wait Forever for that Perfect Somebody
"If you are not too long, I will wait here for you all my life" – Oscar Wilde
Known for his romanticism, the idea of waiting for somebody all his life is an incredibly romantic gesture. Some people will wait forever to find their perfect partner, others often find them at times when they are not looking and when love is least expected.
14. Oscar Wilde Never Understood Women
"Women are made to be loved, not understood." – Oscar Wilde
A lot of men will say that they find women hard to read, a lot of women will admit to being indecisive. In Wilde's day, romantics like him believed in love conquering everything. Just because you don't understand somebody inside out doesn't mean that you can't love them unconditionally.
15. Oscar Wilde saw Memory as a Diary
"Memory… is the diary that we all carry about with us." – Oscar Wilde
This is a wonderful quote summing up the idea of memory acting as a personal diary to every human being. Those of us with photographic memory are blessed with the ability to remember faces, numbers and names long after we have discovered them.
17. Oscar Wilde Simplifies Fiction
"The good ended happily, and the bad unhappily. That is what fiction means." – Oscar Wilde
Wilde offers a rather brief and sweeping summary of the basis of literary fiction here. Fiction is much more complicated, especially in modern day as we consider gender, race, narrative and political bias when reading a novel. This being said, this quote may be applied to many literary works.
18. Oscar Wilde Forgave his Enemies
"Always forgive your enemies – nothing annoys them so much." – Oscar Wilde
The idea of fighting war with peace is old and somewhat wise. It's a fact that people who are nasty and are faced with compassion in return become guilty and angry. We should all try and lighten up and forgive. Life's too short to bear grudges and lose friends.
19. Oscar Wilde was a Man of Vast Experience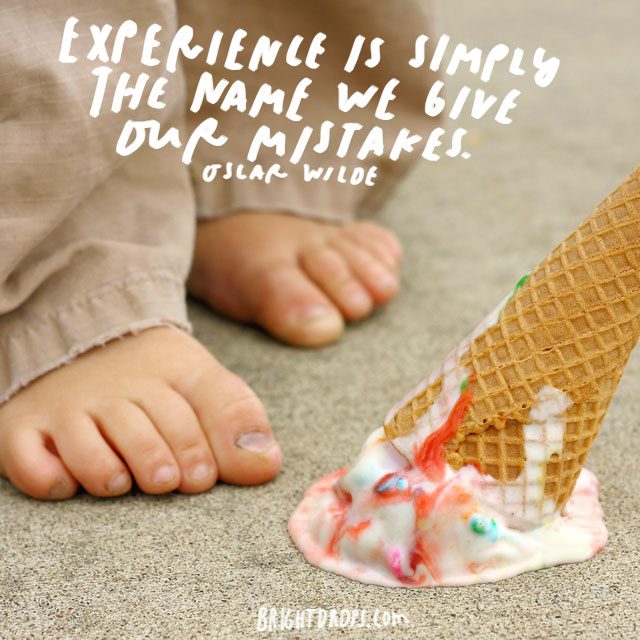 "Experience is simply the name we give our mistakes." – Oscar Wilde
We all learn from our mistake, that's what they are there for. The more mistakes we make in life, the opportunities that we have to learn and better ourselves. This is all part of life's rich tapestry and makes us the individuals that we are today.
20. Oscar Wilde Lived Life to the Fullest
"To live is the rarest thing in the world. Most people exist, that is all." – Oscar Wilde
It's true that most people just meander through life without pushing themselves to the limit and experiencing the wonderful things that could be available to them. Oscar Wilde believed in grasping at every opportunity and challenging life's boundaries in order to achieve the seemingly impossible.
21. Oscar Wilde Struggled with Truth
"The truth is rarely pure and never simple." – Oscar Wilde
In a world that is awash with conspiracy theories and cover ups, do we ever experience the real truth? Wilde certainly believed that the real truth is very hard to find. Do you ever cover things up with white lies in order to make your life easier?
22. Oscar Wilde Discusses Friends and Loyalty
"True friends stab you in the front." – Oscar Wilde
It's nice when you have friends that are not afraid to criticise your decisions or actions because they care about you. Friends are there to support, help and guide us through our lives making us stronger along the way. Friends that stab you in the back are not true friends at all!
23. Oscar Wilde Discusses Love and Romance across the Sexes
"Men always want to be a woman's first love – women like to be a man's last romance." – Oscar Wilde
It's interesting how men and women appear to have totally different desires and opinions when it comes to love and romance. The idea of being somebody's fist love is indeed a fantastic and beautiful thought, as is the idea of being somebody's last romance.
24. Oscar Wilde Chose Income over Personality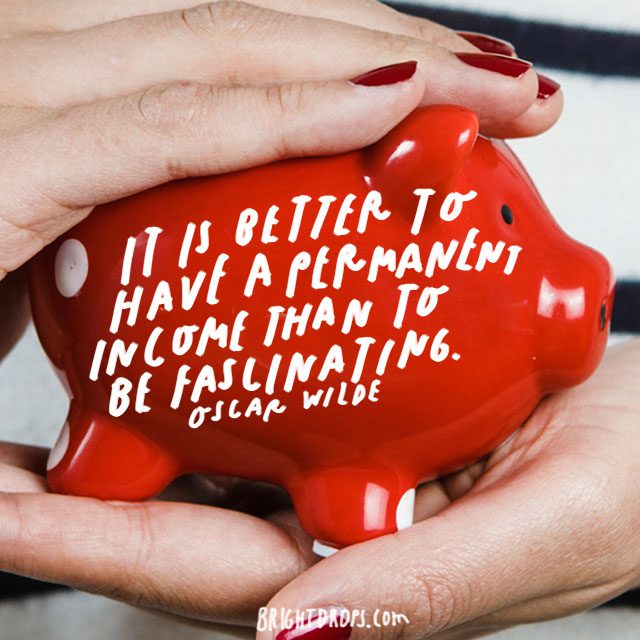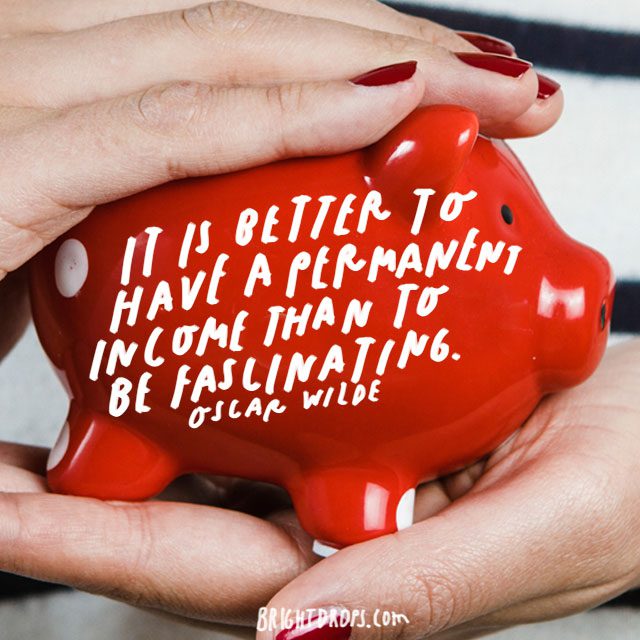 "It is better to have a permanent income than to be fascinating." – Oscar Wilde
There is very little choice in the world when you have little or no income at all. Wilde believed that monetary pursuit was more important than personal charm and character. Do you believe this or think that you need to have a bit of both in order to succeed in life?
(Read this next: 28 Beautiful Quotes on Equality)