The most hilarious, most memorable and most famous movie quotes of all-time. The definitive list (with images) of the best quotes from cherished films from the last 50 years.
If music is more your thing, take a look at these music quotes.
Most Memorable Movie Quotes
"After all, tomorrow is another day." – Gone with the Wind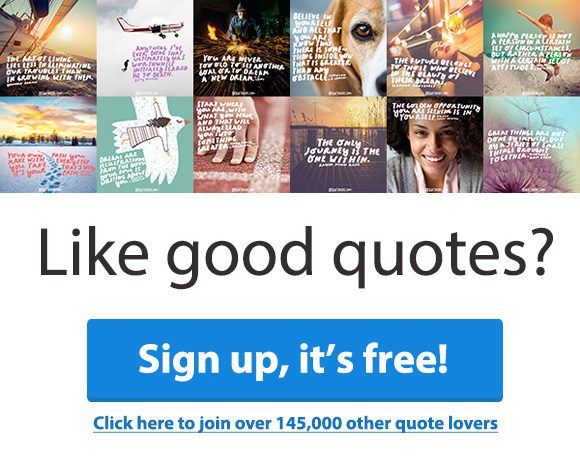 "Every man dies, not every man really lives." – Braveheart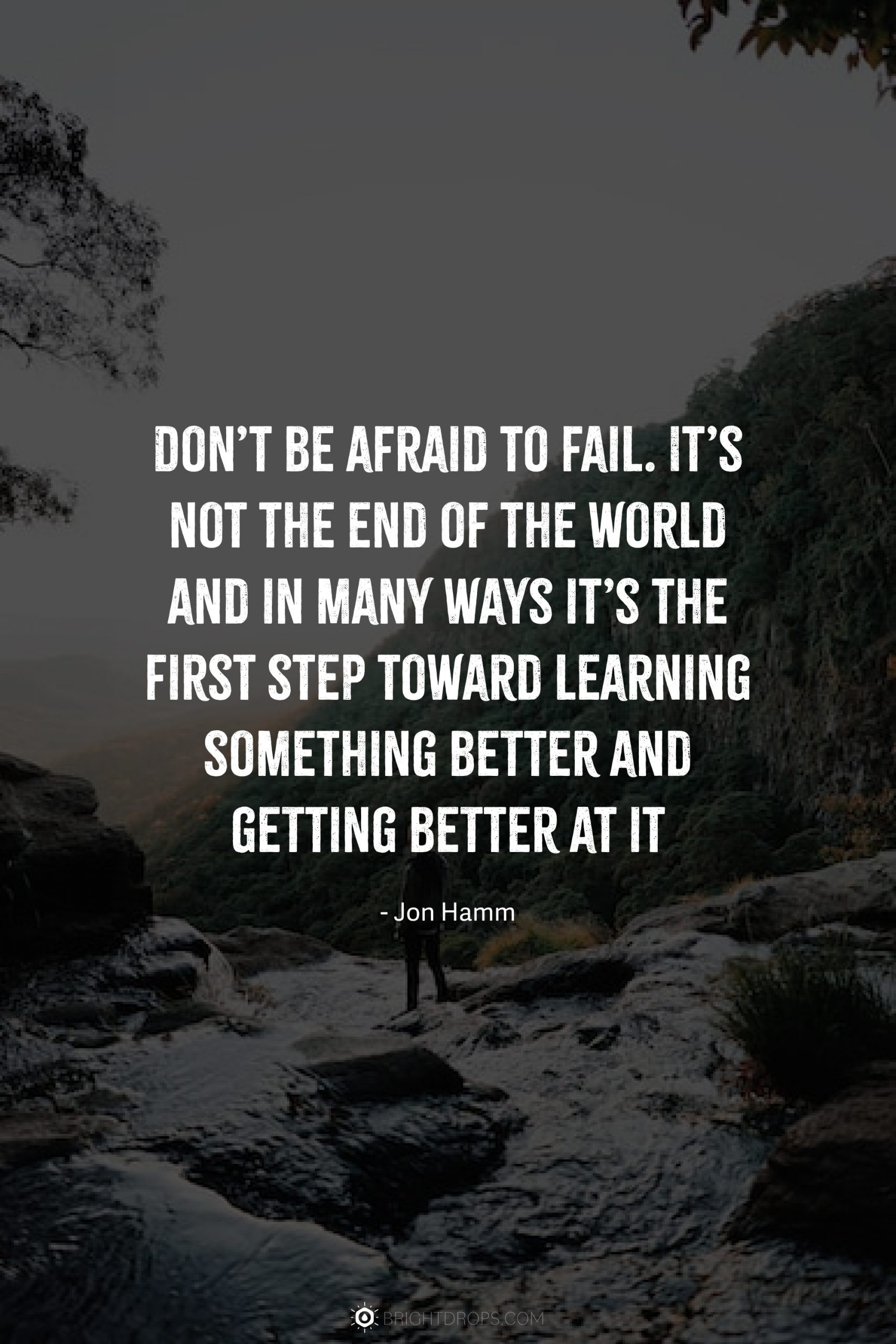 "Don't be afraid to fail. It's not the end of the world and in many ways it's the first step toward learning something better and getting better at it" – Jon Hamm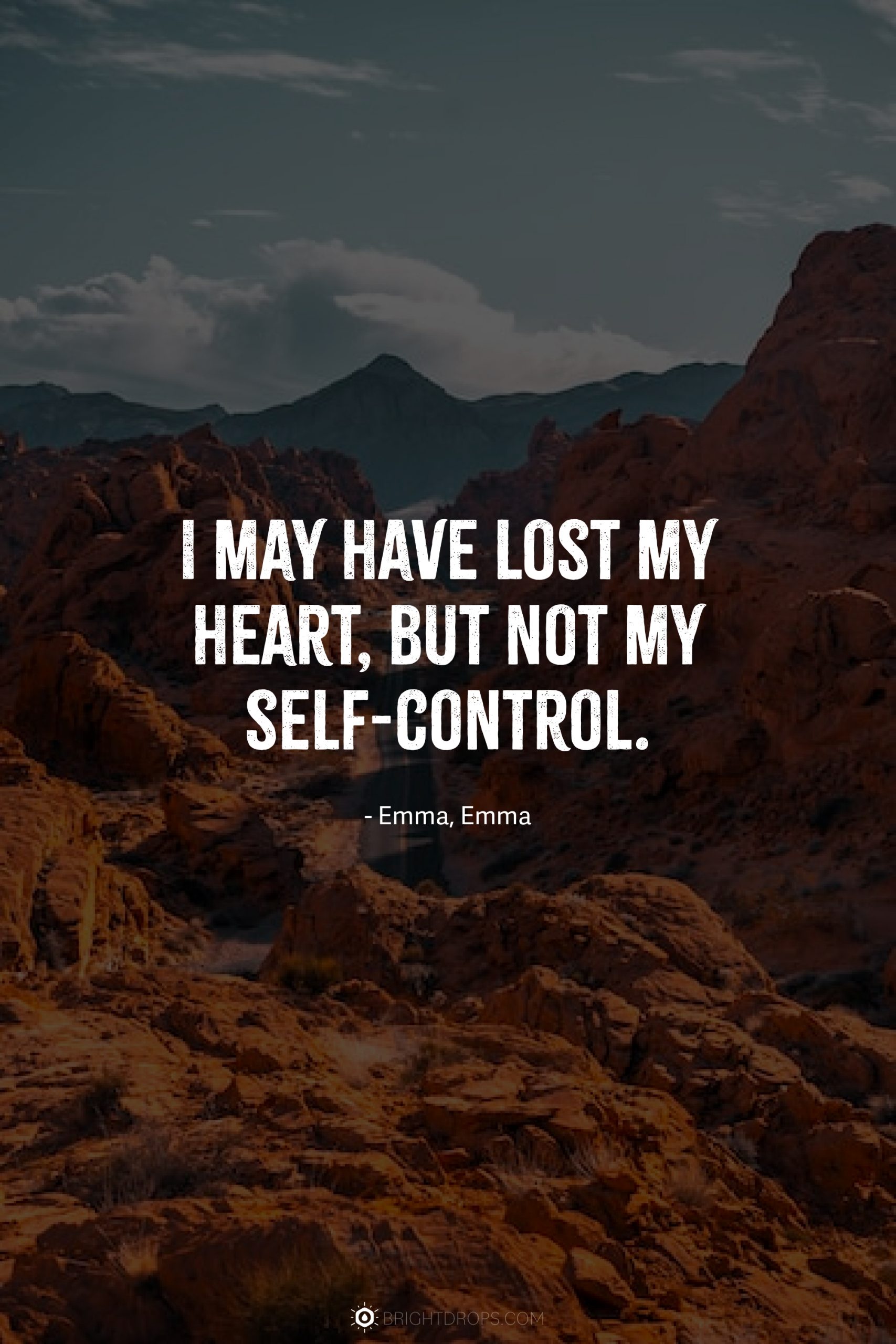 "I may have lost my heart, but not my self-control." – Emma, Emma
You may also like: These popular Batman quotes: https://brightdrops.com/batman-quotes
"A laugh can be a very powerful thing. Why, sometimes in life, it's the only weapon we have." – Roger Rabbit, Who Framed Roger Rabbit?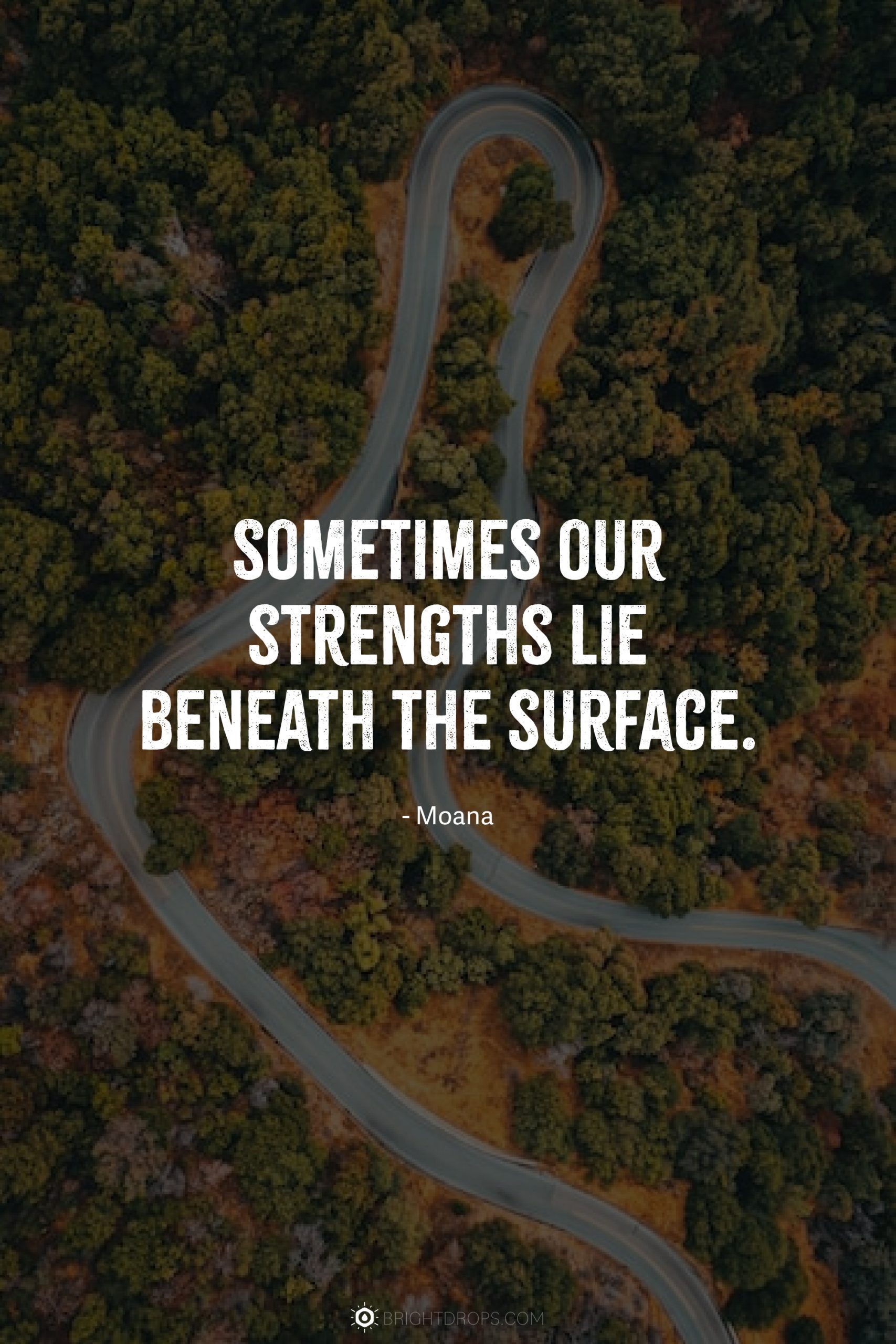 "Sometimes our strengths lie beneath the surface." – Moana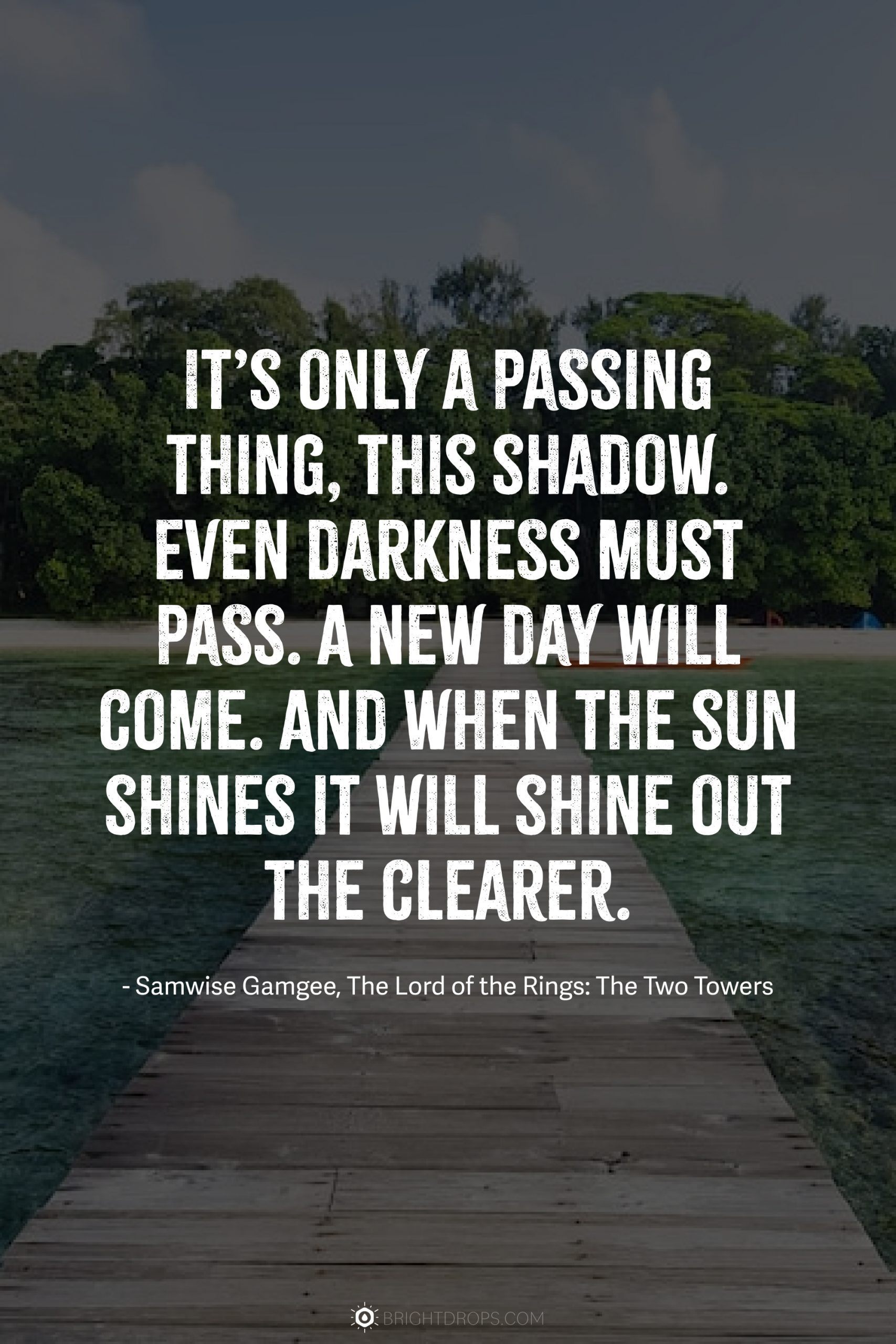 "It's only a passing thing, this shadow. Even darkness must pass. A new day will come. And when the sun shines it will shine out the clearer." – Samwise Gamgee, The Lord of the Rings: The Two Towers
Related: Harry Potter Quotes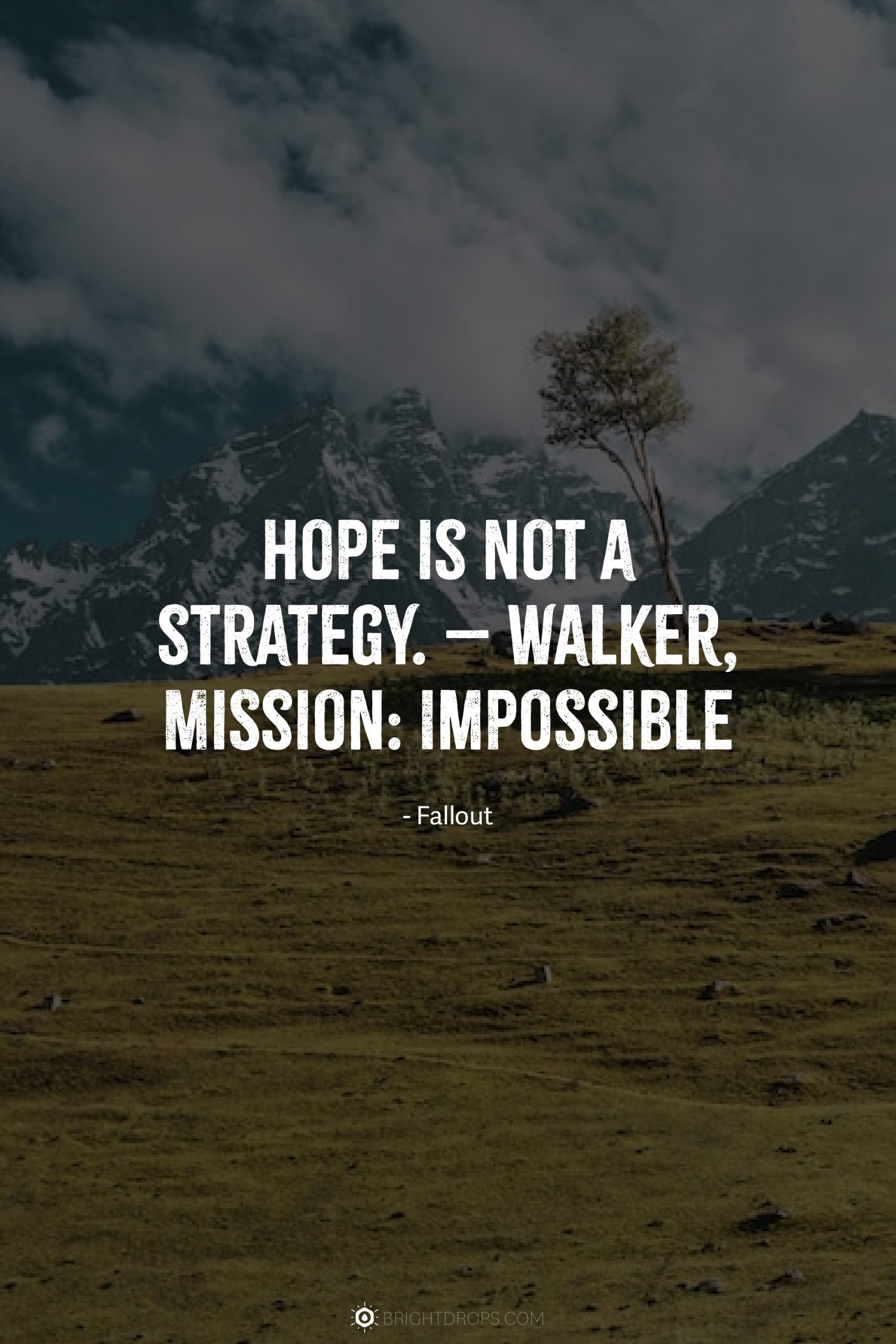 "Hope is not a strategy. – Walker, Mission: Impossible" – Fallout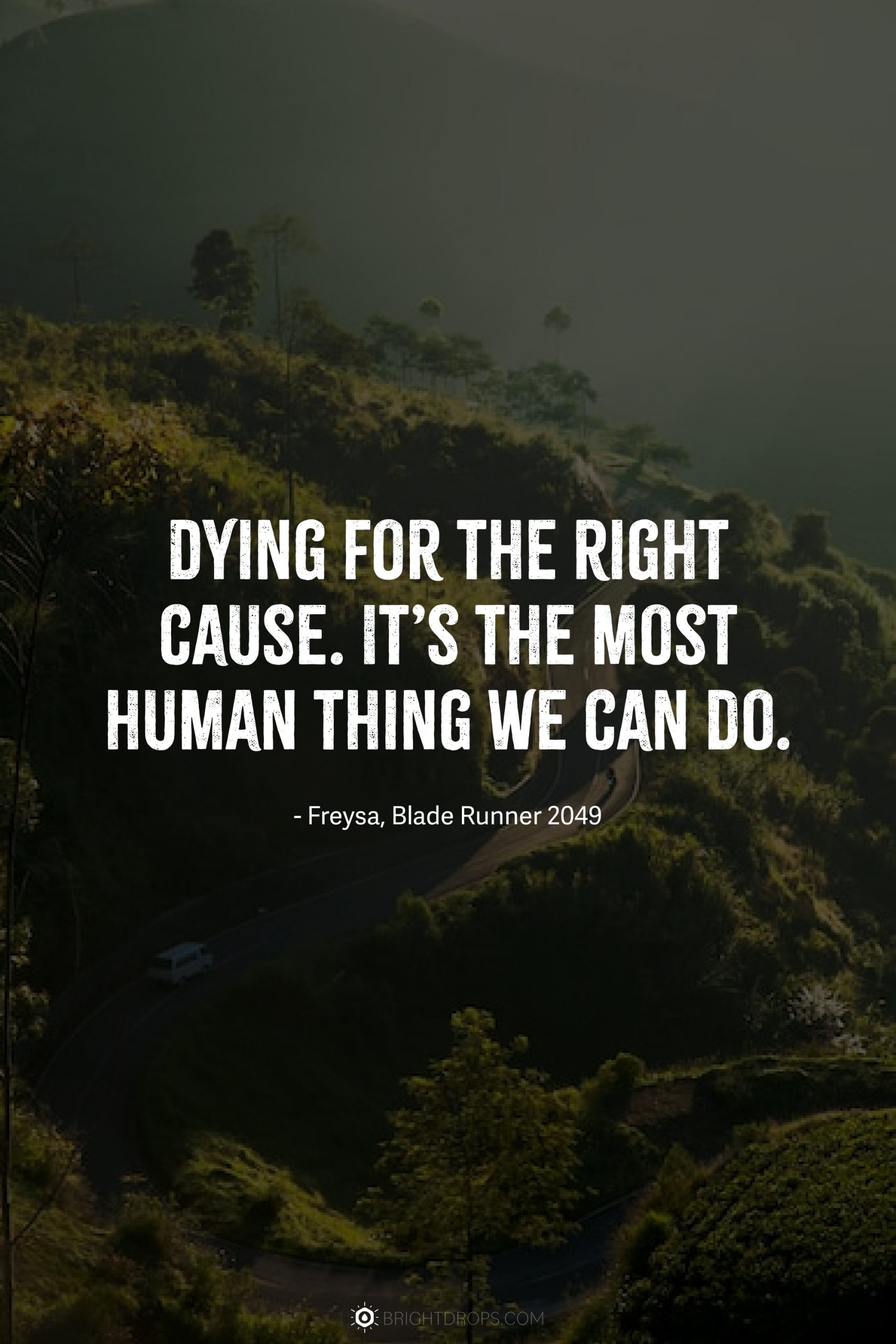 "Dying for the right cause. It's the most human thing we can do." – Freysa, Blade Runner 2049
"I don't want to survive. I want to live." – 12 Years a Slave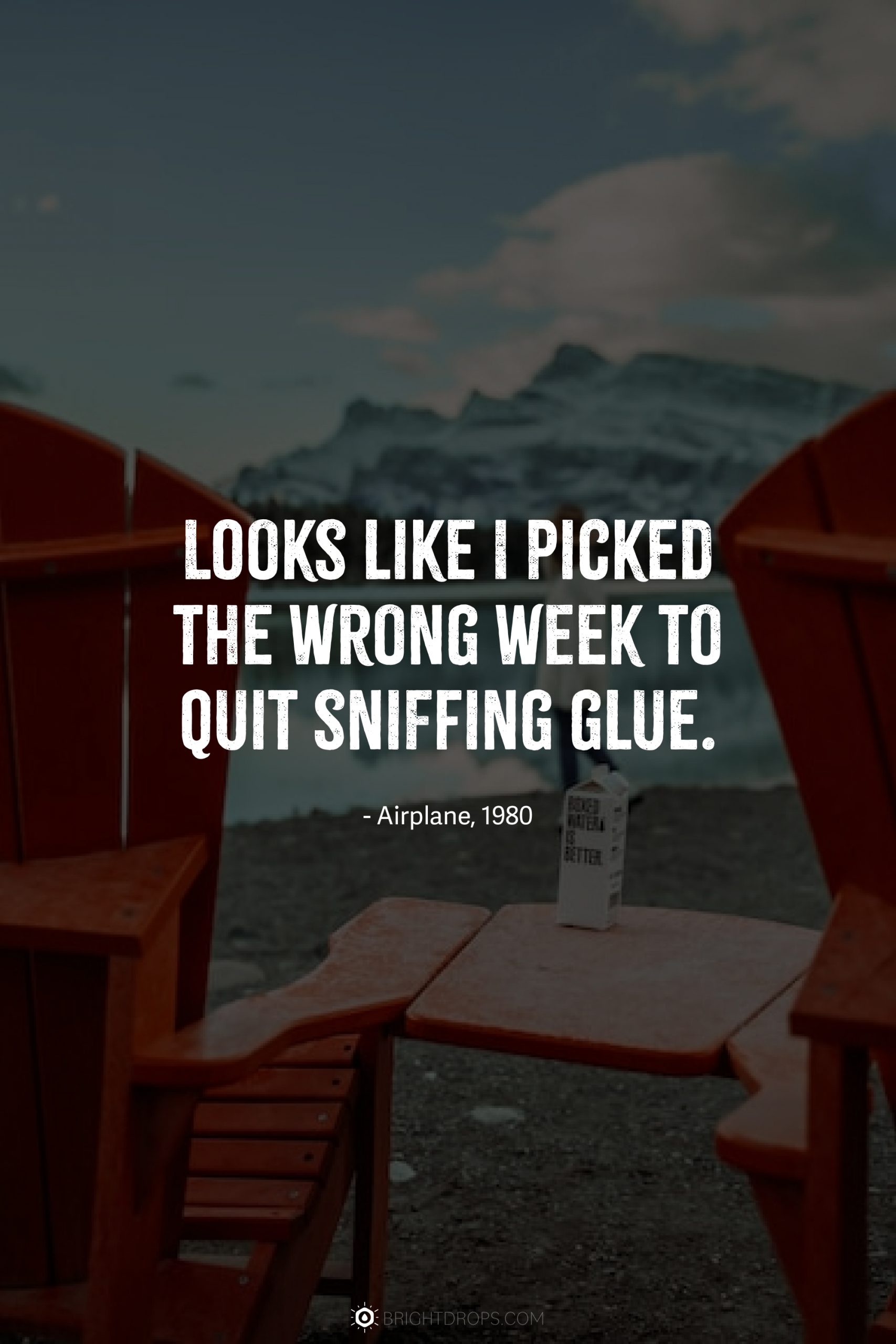 "Looks like I picked the wrong week to quit sniffing glue." – Airplane, 1980
"It's just a flesh wound." – Monty Python and the Holy Grail, 1975
"If my answers frighten you then you should cease asking scary questions." – Jules Winnfield, Pulp Fiction
"I have always depended on the kindness of strangers." – A Streetcar Named Desire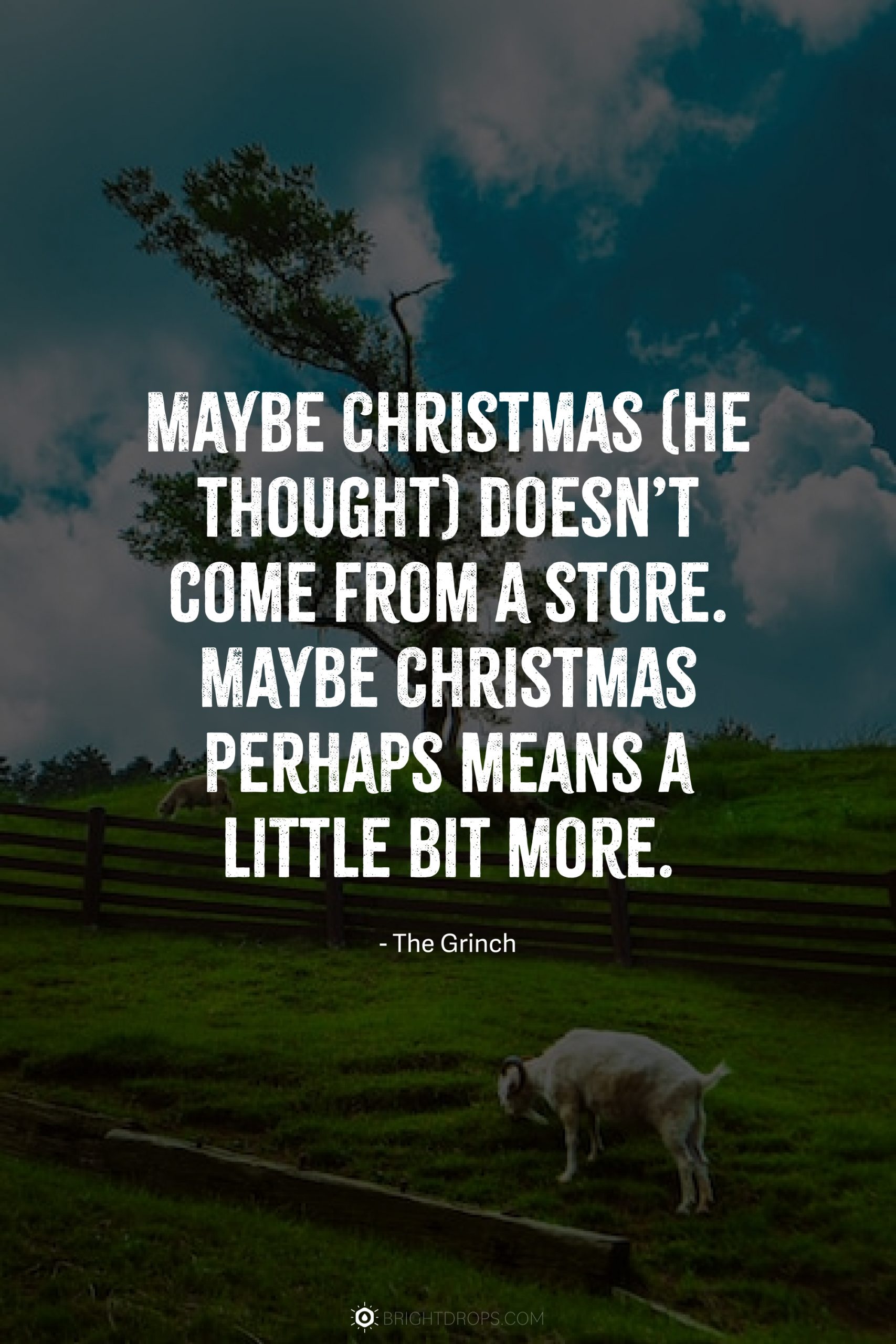 "Maybe Christmas (he thought) doesn't come from a store. Maybe Christmas perhaps means a little bit more." – The Grinch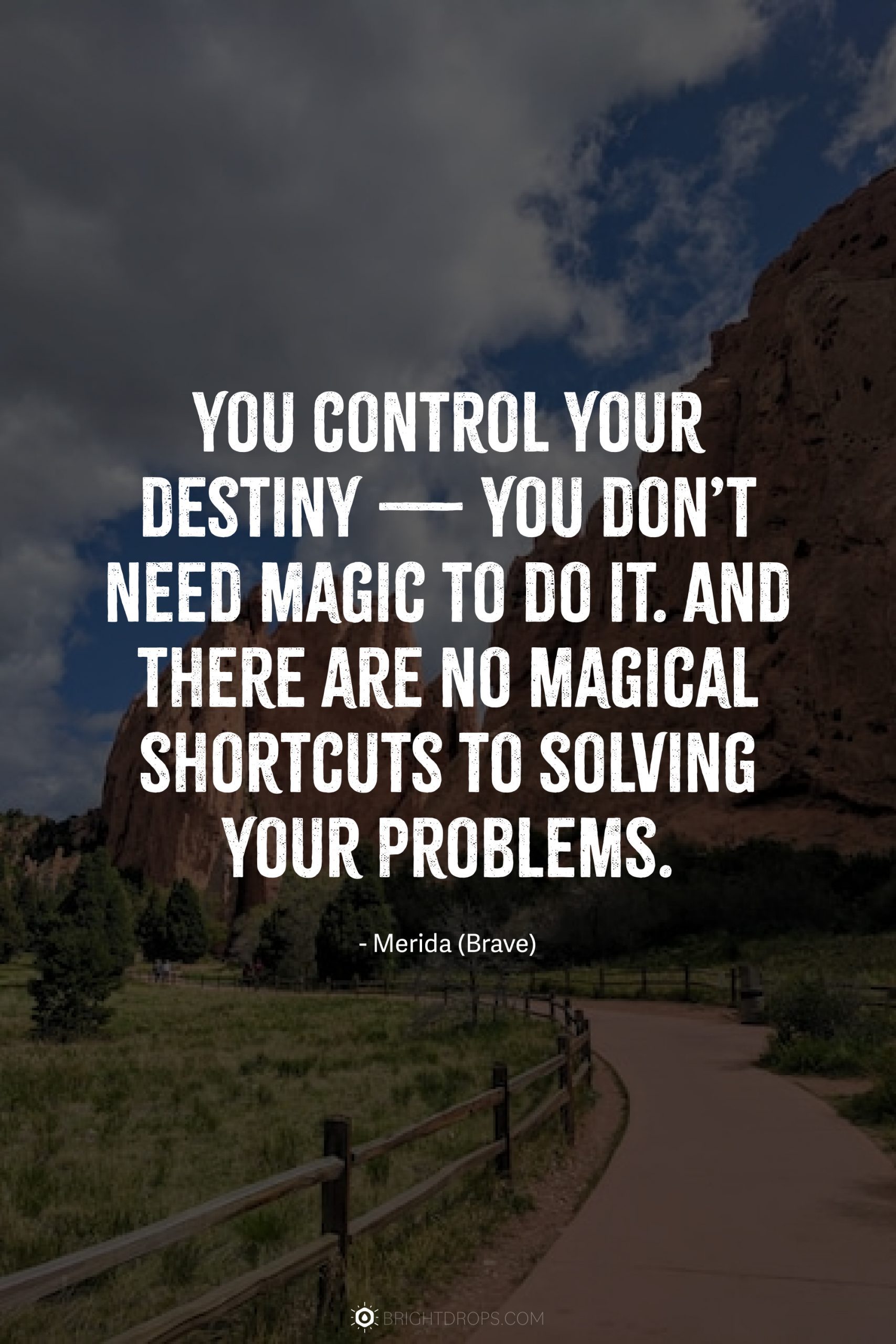 "You control your destiny — you don't need magic to do it. And there are no magical shortcuts to solving your problems." – Merida (Brave)
"As God is my witness, I'll never be hungry again." – Gone With the Wind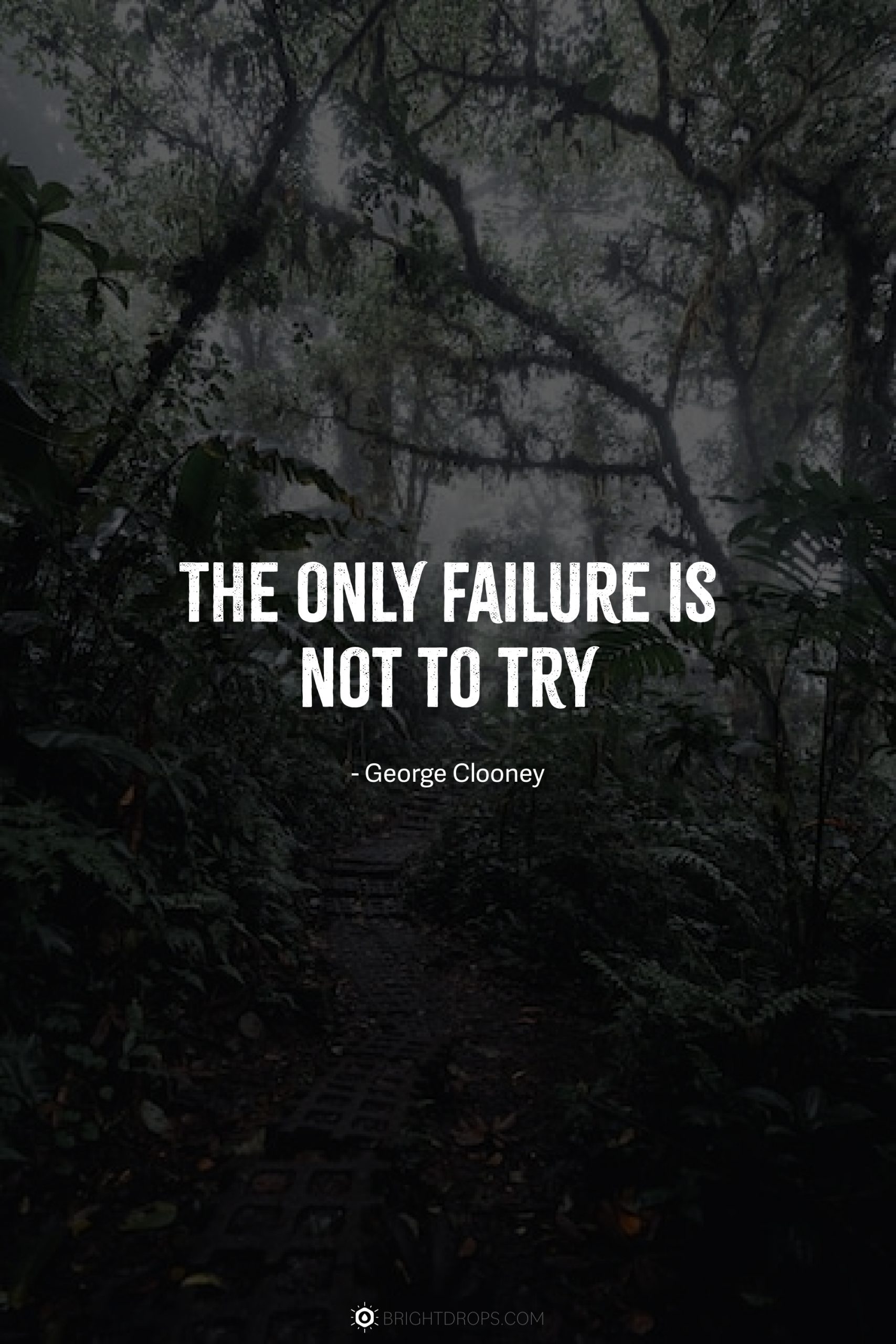 "The only failure is not to try" – George Clooney
"Put two ships in the open sea without wind or ride and they will come together." – Arthur, Aquaman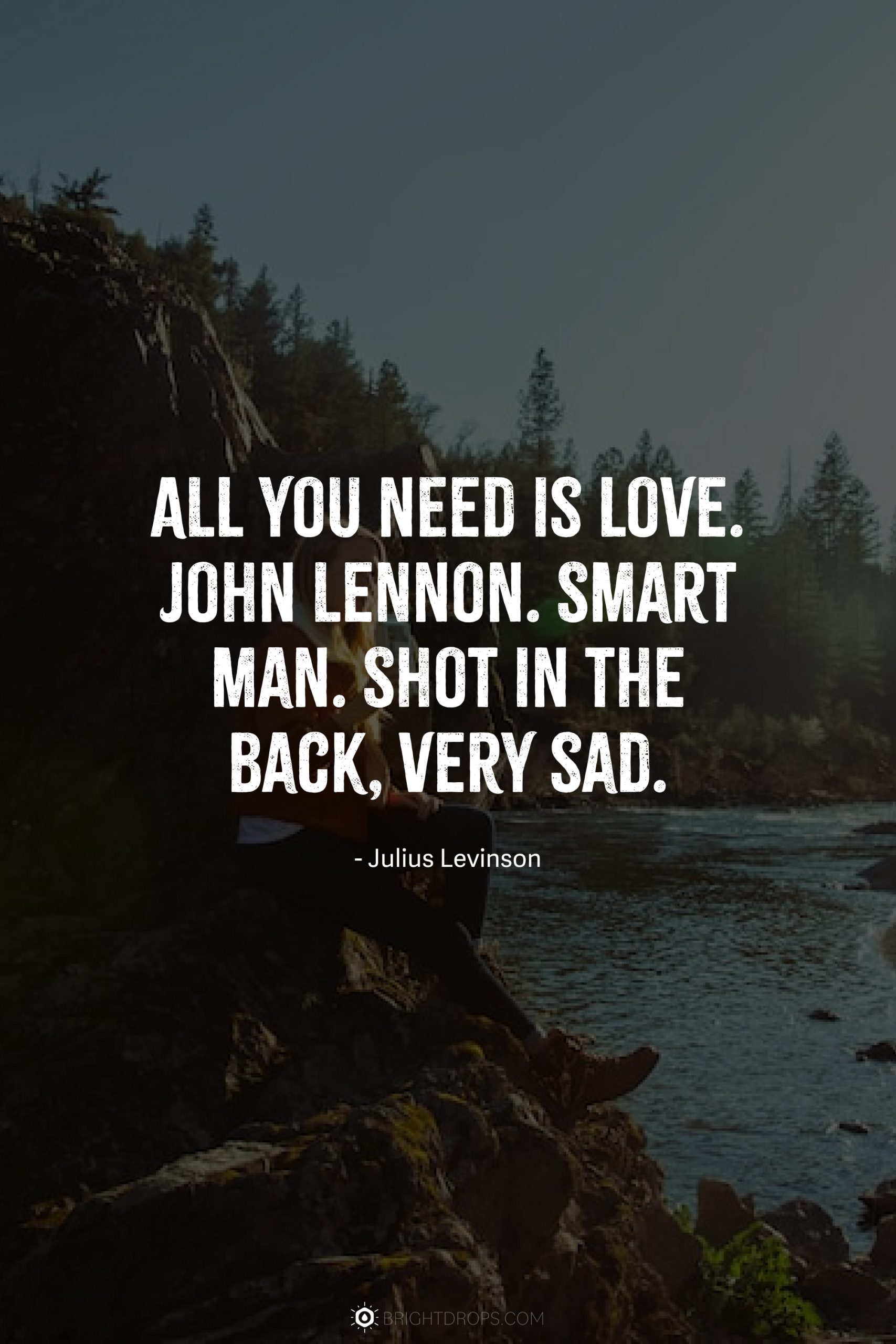 "All you need is love. John Lennon. Smart man. Shot in the back, very sad." – Julius Levinson
"You're the first boy I ever kissed, Jake, and I want you to be the last." – Sweet Home Alabama
"How many times do I have to teach you: just because something works doesn't mean it can't be improved." – Shuri, Black Panther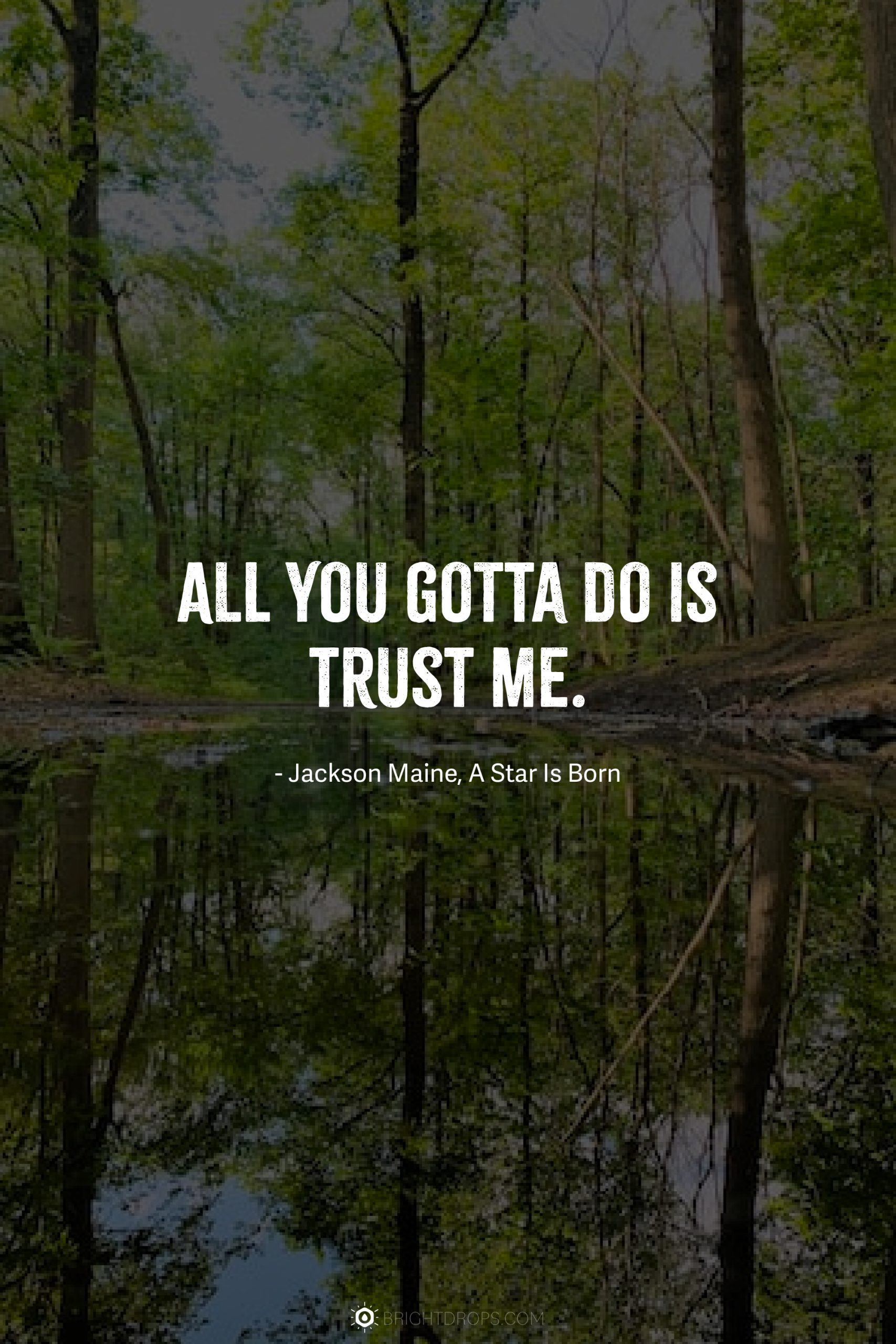 "All you gotta do is trust me." – Jackson Maine, A Star Is Born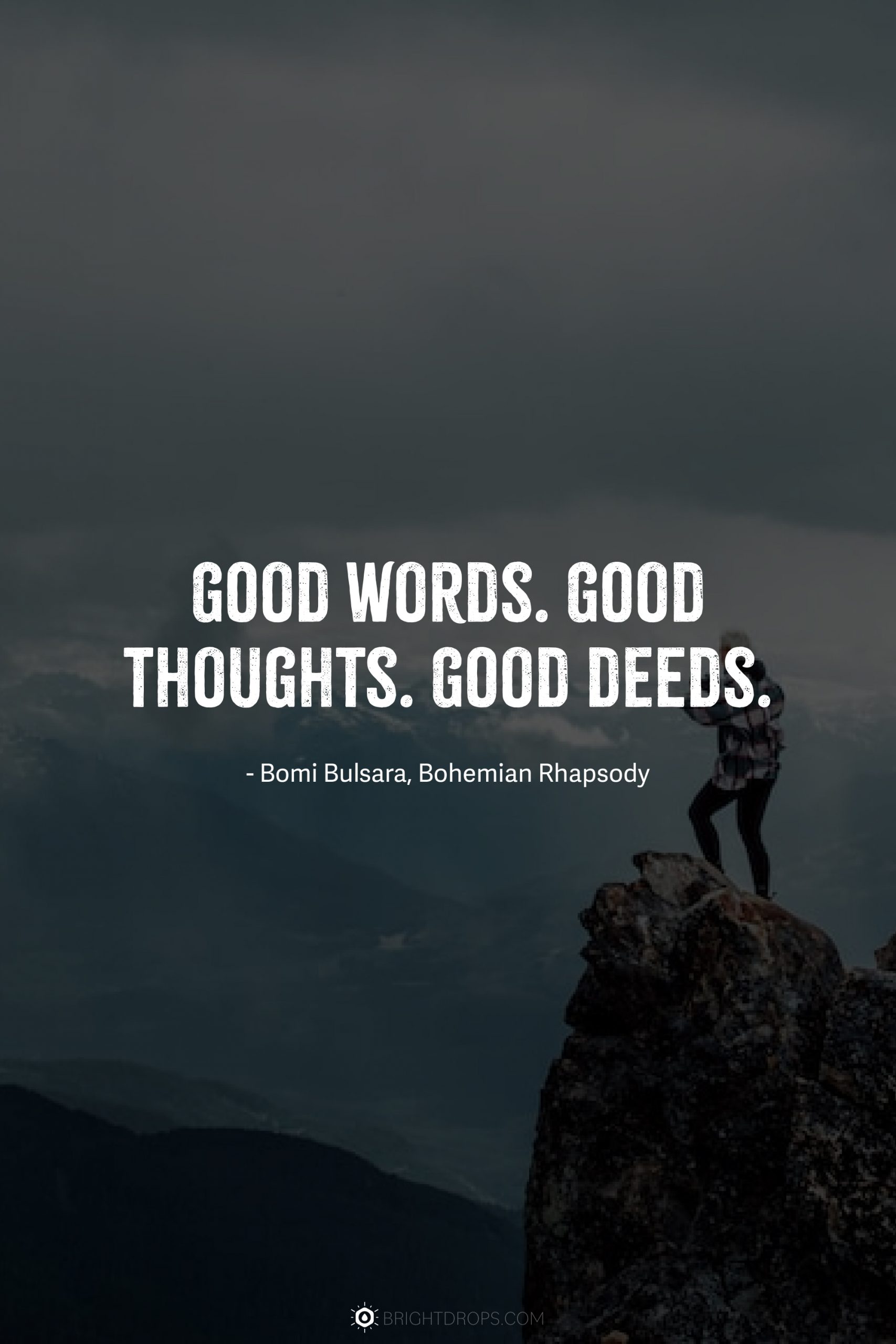 "Good words. Good thoughts. Good deeds." – Bomi Bulsara, Bohemian Rhapsody
"You want to get out of the hole? First you're going to have to put down the shovel." – Agent Rick Dicker, Incredibles 2
"We need people to care about the one life as much as you care about the millions. That way I don't have to. – Sloan, Mission: Impossible" – Fallout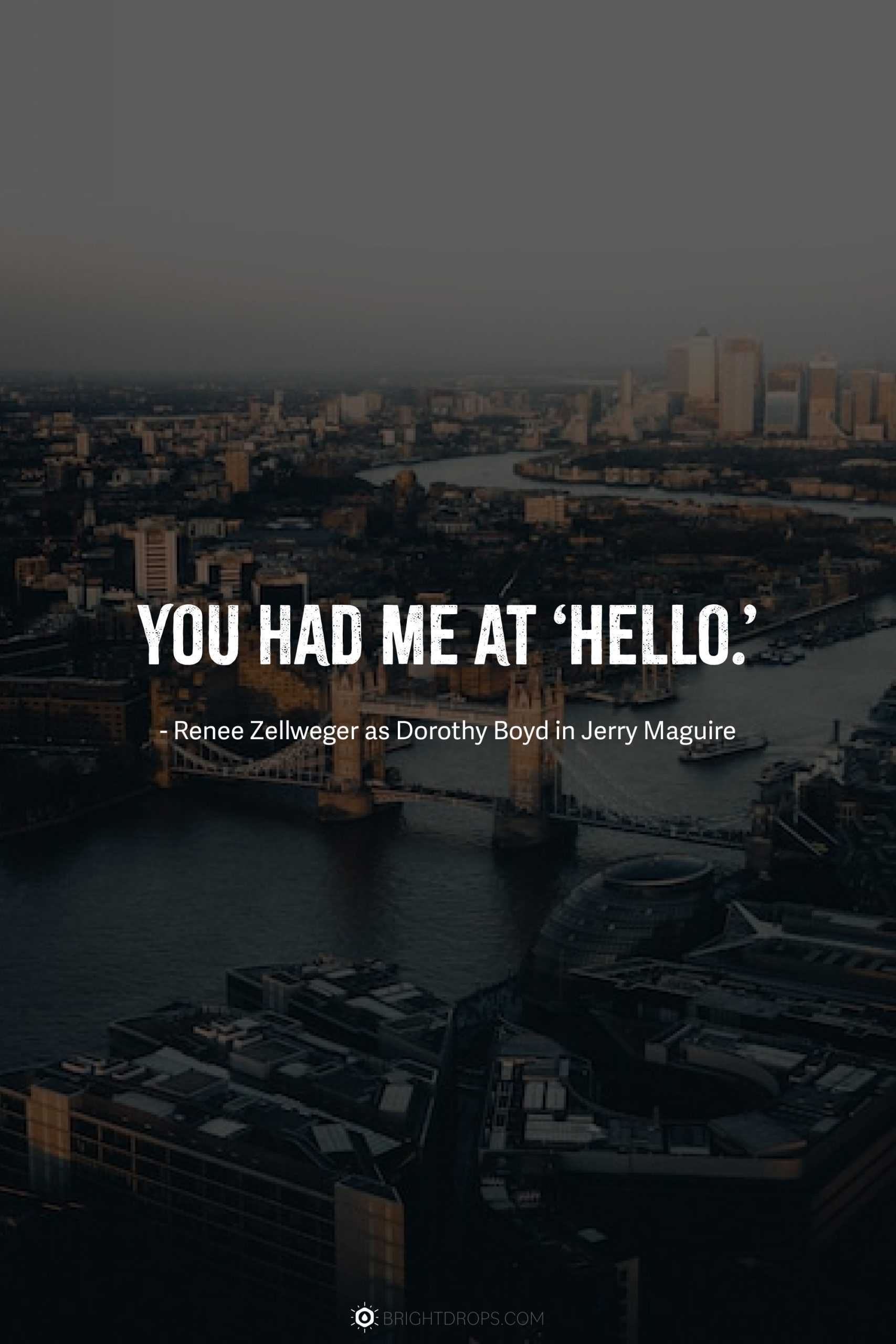 "You had me at 'Hello.'" – Renee Zellweger as Dorothy Boyd in Jerry Maguire
"I'm the king of the world." – Titanic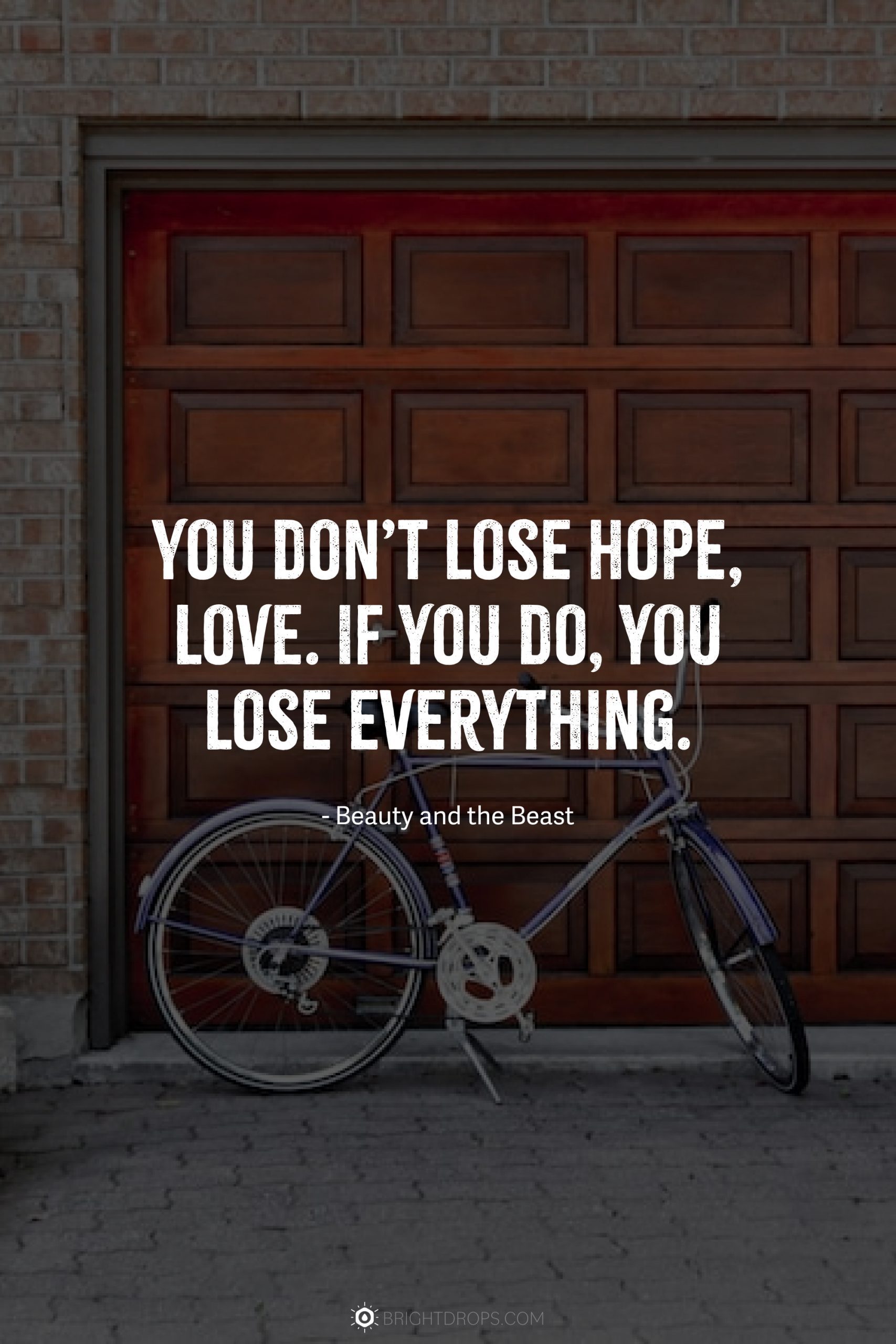 "You don't lose hope, love. If you do, you lose everything." – Beauty and the Beast
"Look like a bedazzler threw up on that thing . . . donate it to the My Little Pony Motorcycle club." – Girls Trip
"But did you die?" – Mr. Chow in The Hangover Part II, 2011
"Happiness can be found even in the darkest of times. If one only remembers to turn on the light." – Albus Dumbledore, Harry Potter and the Prisoner of Azkaban
"Get that finger out of your ear! You don't know where that finger's been!" – Rex Kramer, Airplane!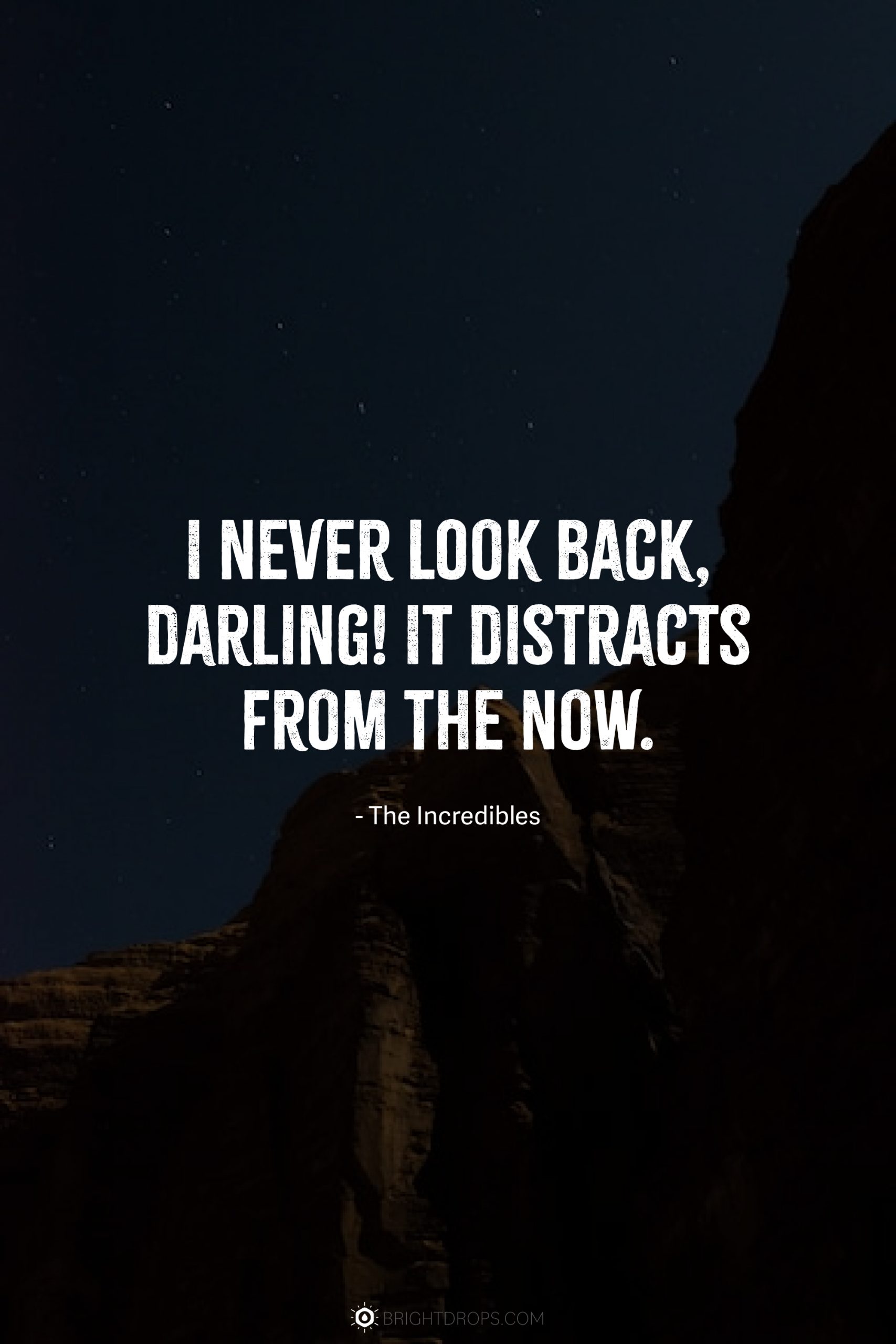 "I never look back, darling! It distracts from the now." – The Incredibles
"So this is how liberty dies…with thunderous applause. —Padmé Amidala in Star Wars: Episode III" – Revenge of the Sith, 2005
"We could not talk or talk forever and still find things to not talk about." – Best in Show (2000)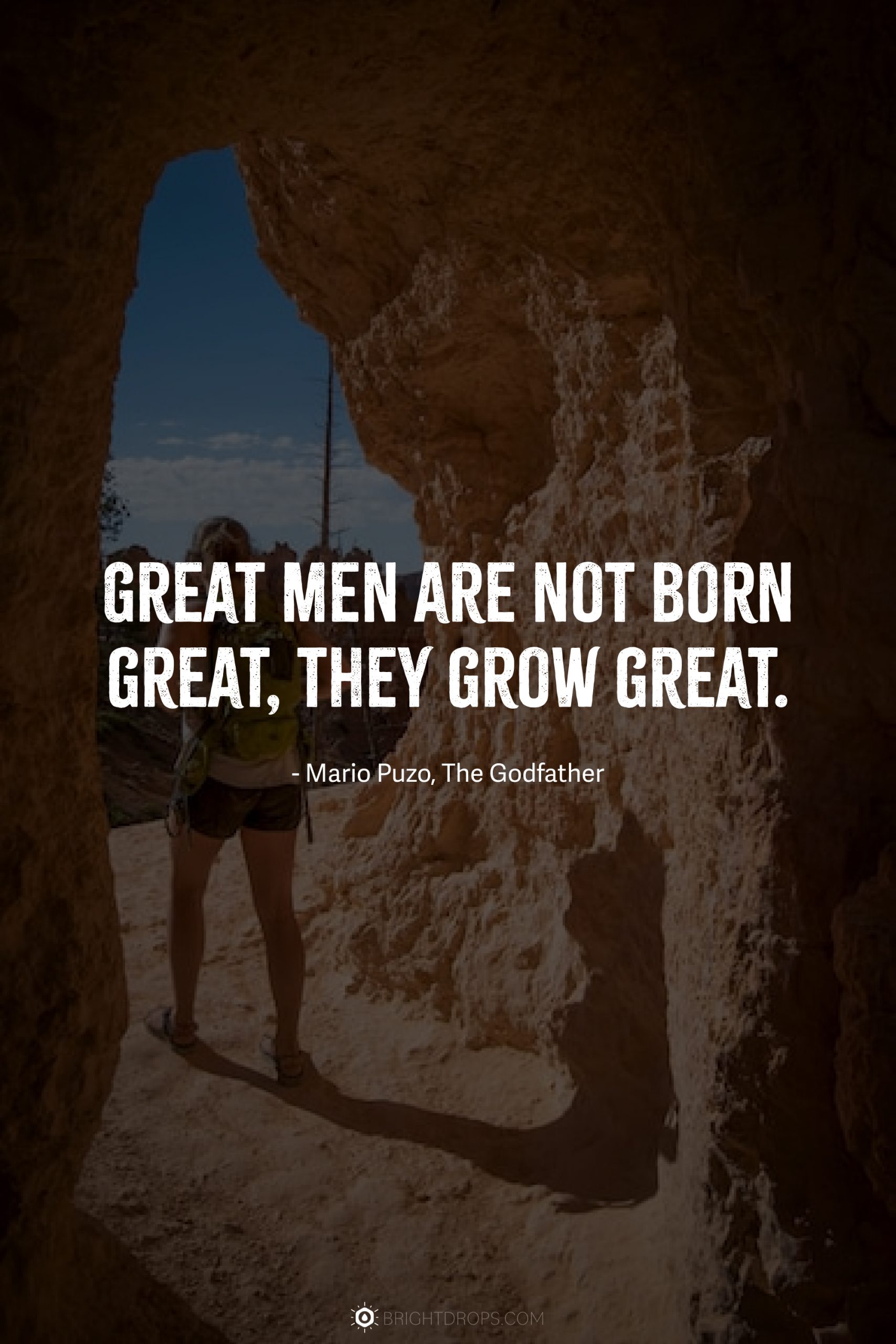 "Great men are not born great, they grow great." – Mario Puzo, The Godfather
"From where I stand, the sun is shining all over the place." – Singin' in the Rain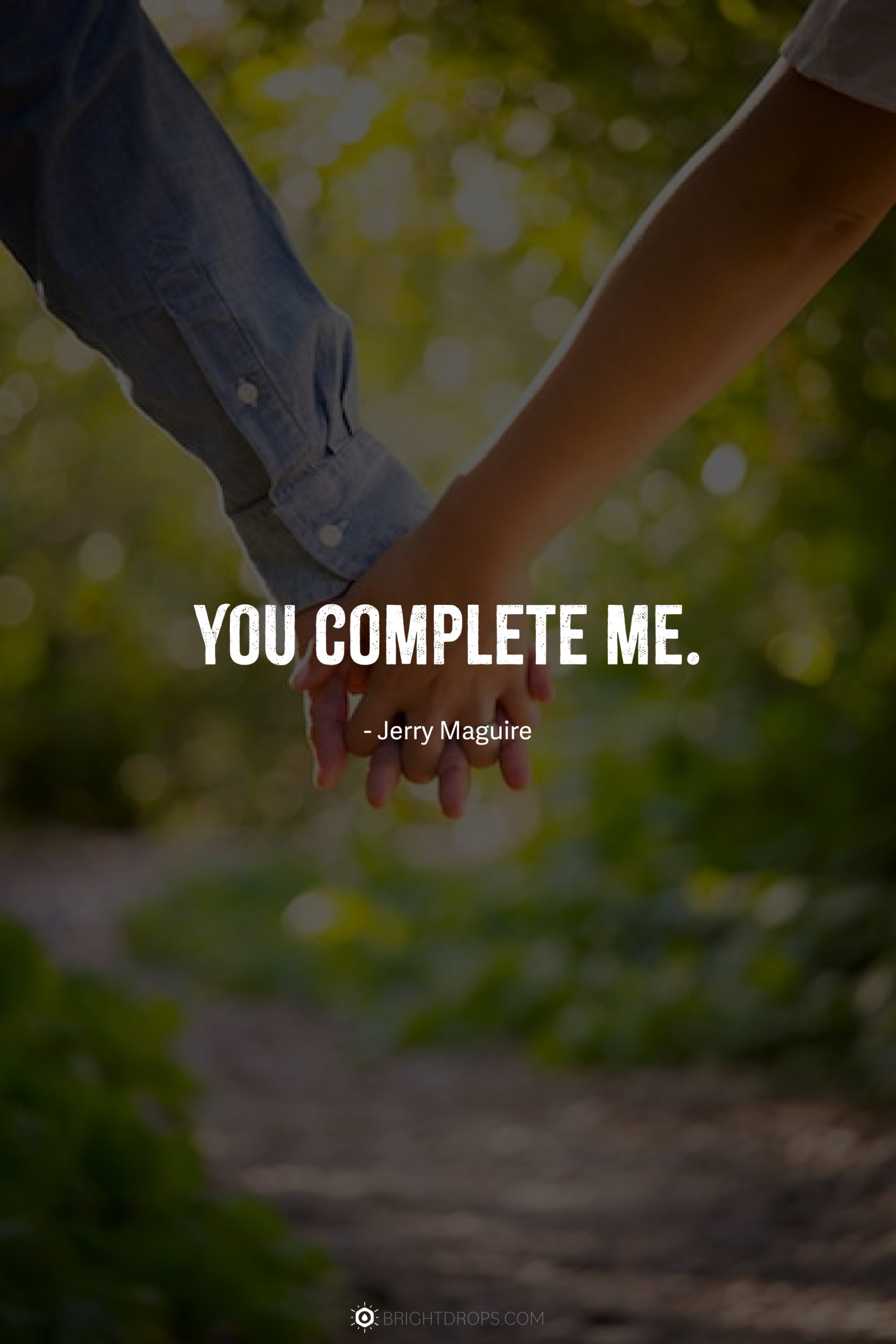 "You complete me." – Jerry Maguire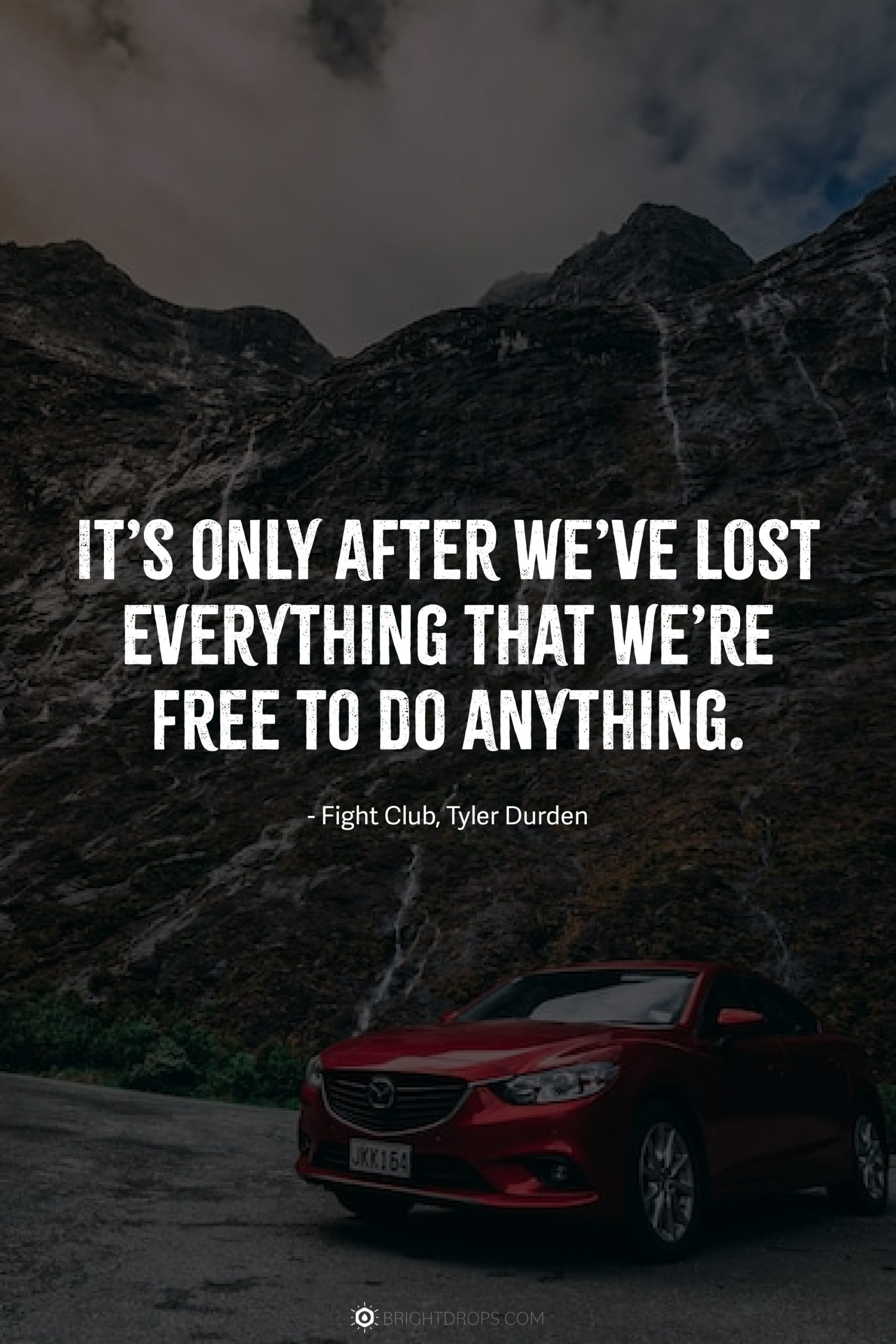 "It's only after we've lost everything that we're free to do anything." – Fight Club, Tyler Durden
"Mrs. Robinson, you're trying to seduce me. Aren't you?" – The Graduate, 1967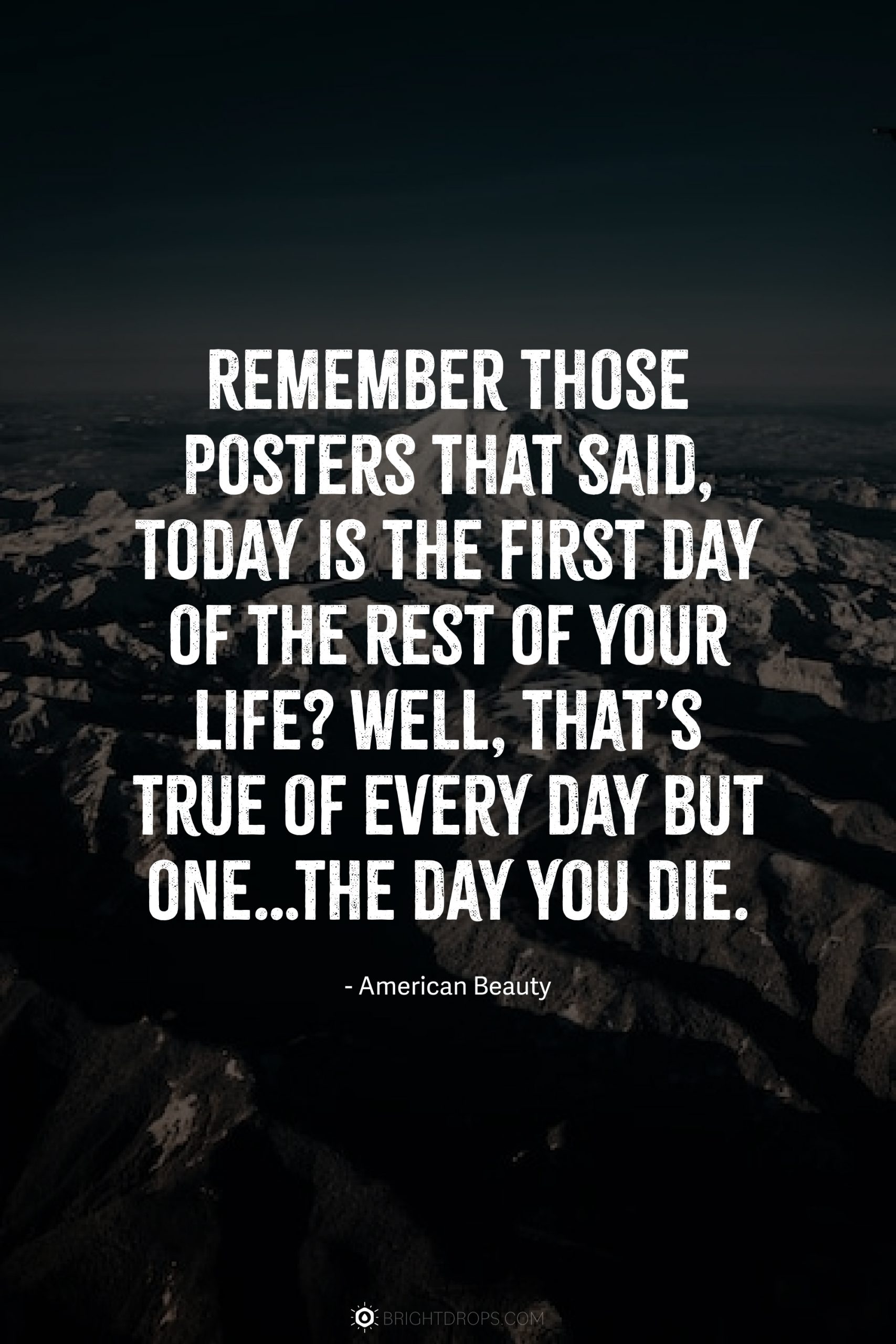 "Remember those posters that said, Today is the first day of the rest of your life? Well, that's true of every day but one…the day you die." – American Beauty
"Looks aren't everything." – Blind Al, Deadpool
"But our love… It's like the wind. I can't see it, but I can feel it." – A Walk To Remember
"Just a spoonful of sugar helps the medicine go down." – Mary Poppins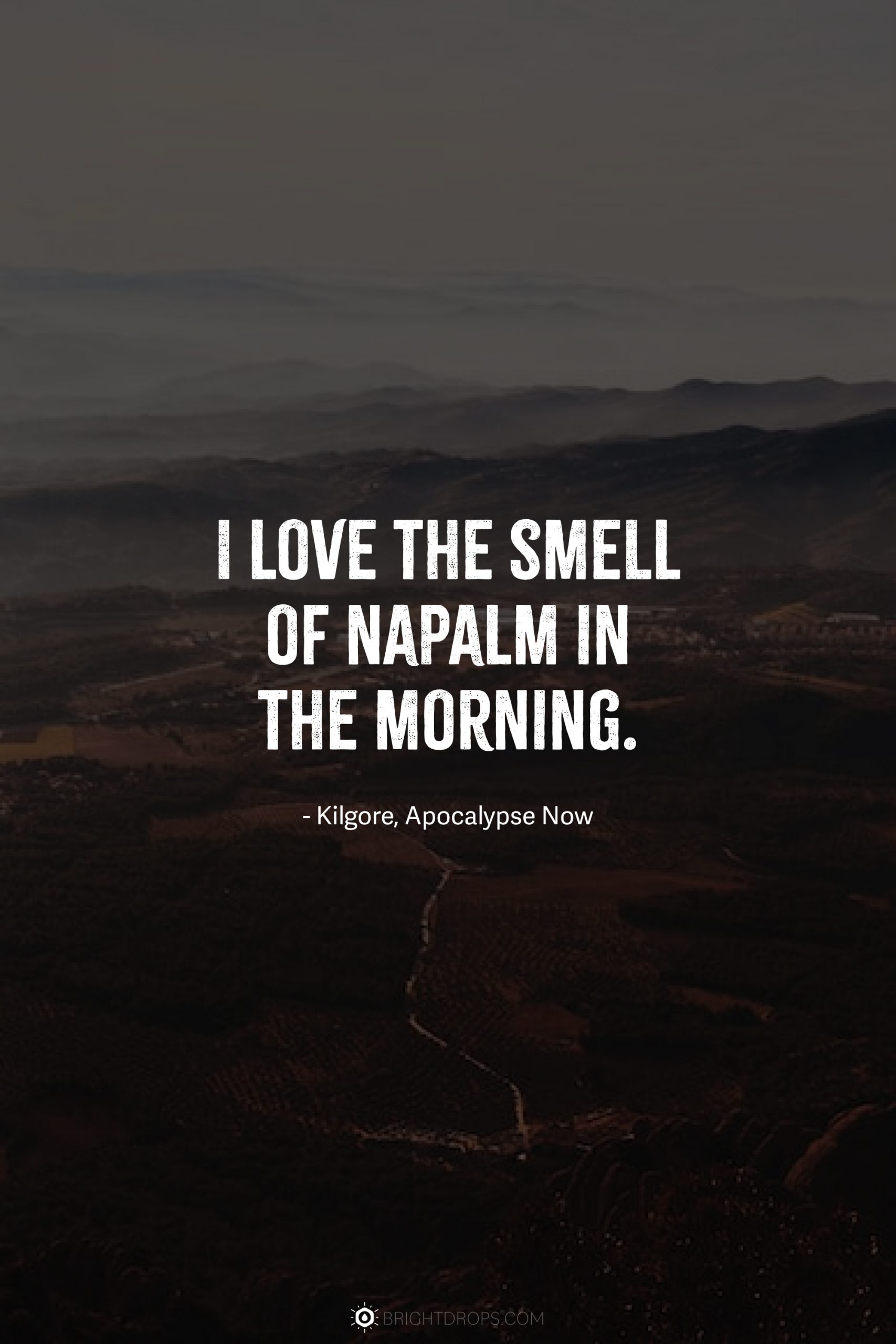 "I love the smell of napalm in the morning." – Kilgore, Apocalypse Now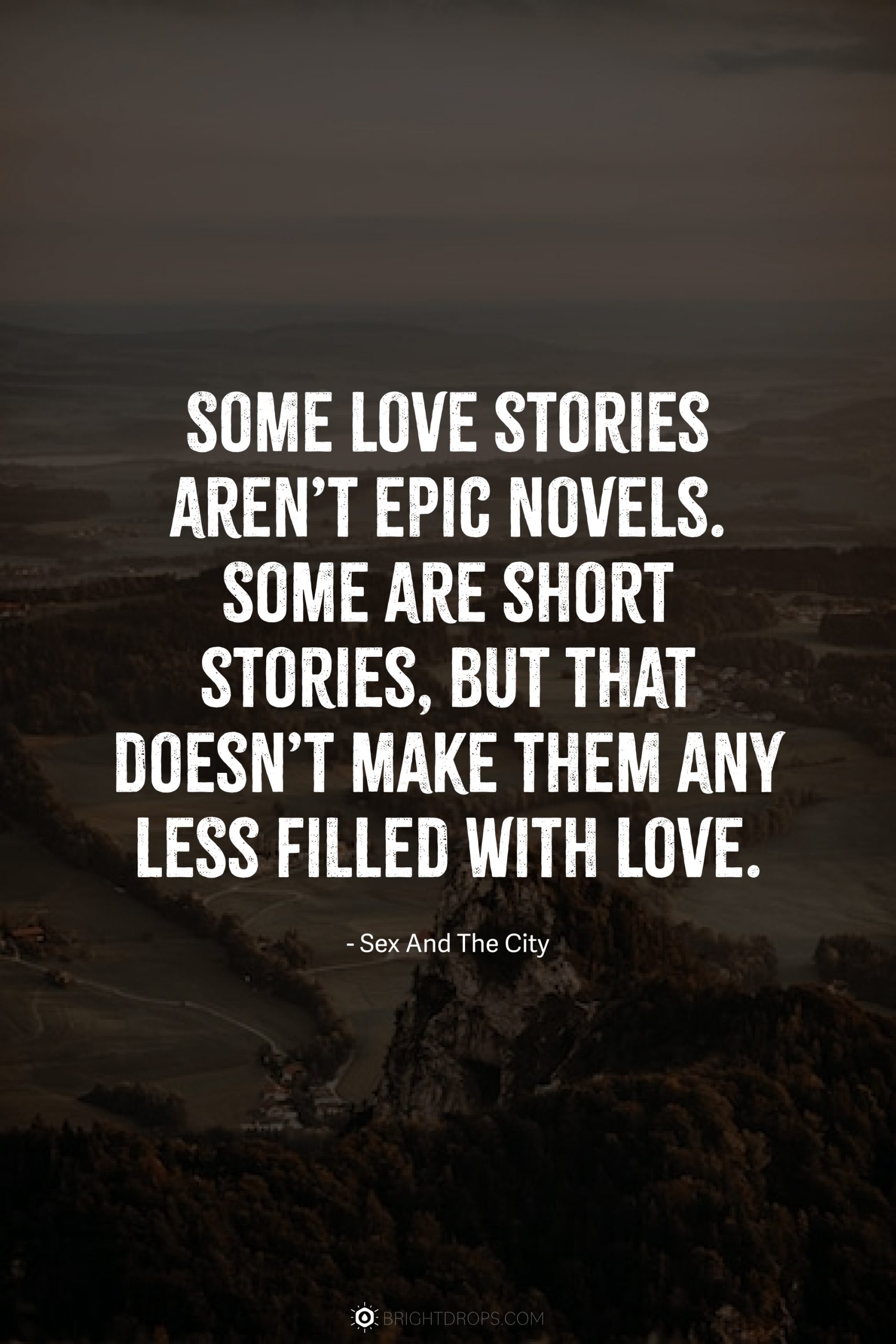 "Some love stories aren't epic novels. Some are short stories, but that doesn't make them any less filled with love." – Sex And The City
"You want something done, you've got to do it yourself." – The Little Mermaid
"Go ahead, make my day." – Sudden Impact, 1983
"Donkey, You Have The Right To Remain Silent. What You Lack Is The Capacity." – Sherk, Sherk 2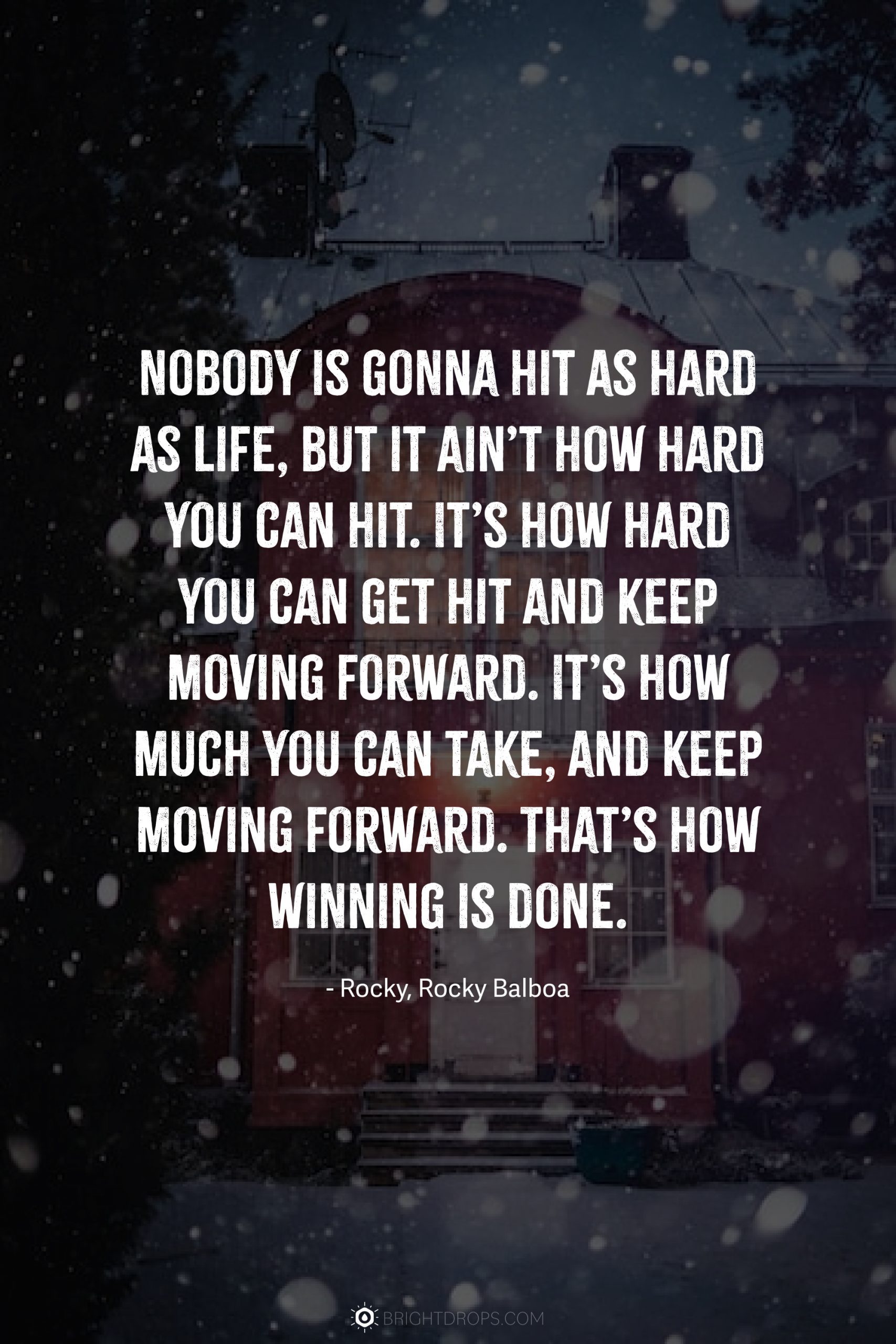 "Nobody is gonna hit as hard as life, but it ain't how hard you can hit. It's how hard you can get hit and keep moving forward. It's how much you can take, and keep moving forward. That's how winning is done." – Rocky, Rocky Balboa
"I didn't think of you paying the price for a choice you never made." – Mr. Incredible, Incredibles 2
"The Dude abides." – The Big Lebowski, 1998
"You're my boy, Blue!" – Old School (2003)
"We go to the moon not because it's easy but because it's hard." – President John F. Kennedy, First Man
"You cannot live your life to please others. The choice must be yours." – White Queen, Alice in Wonderland
"You don't know about real loss, because that only occurs when you love something more than you love yourself." – Sean Maguire, Good Will Hunting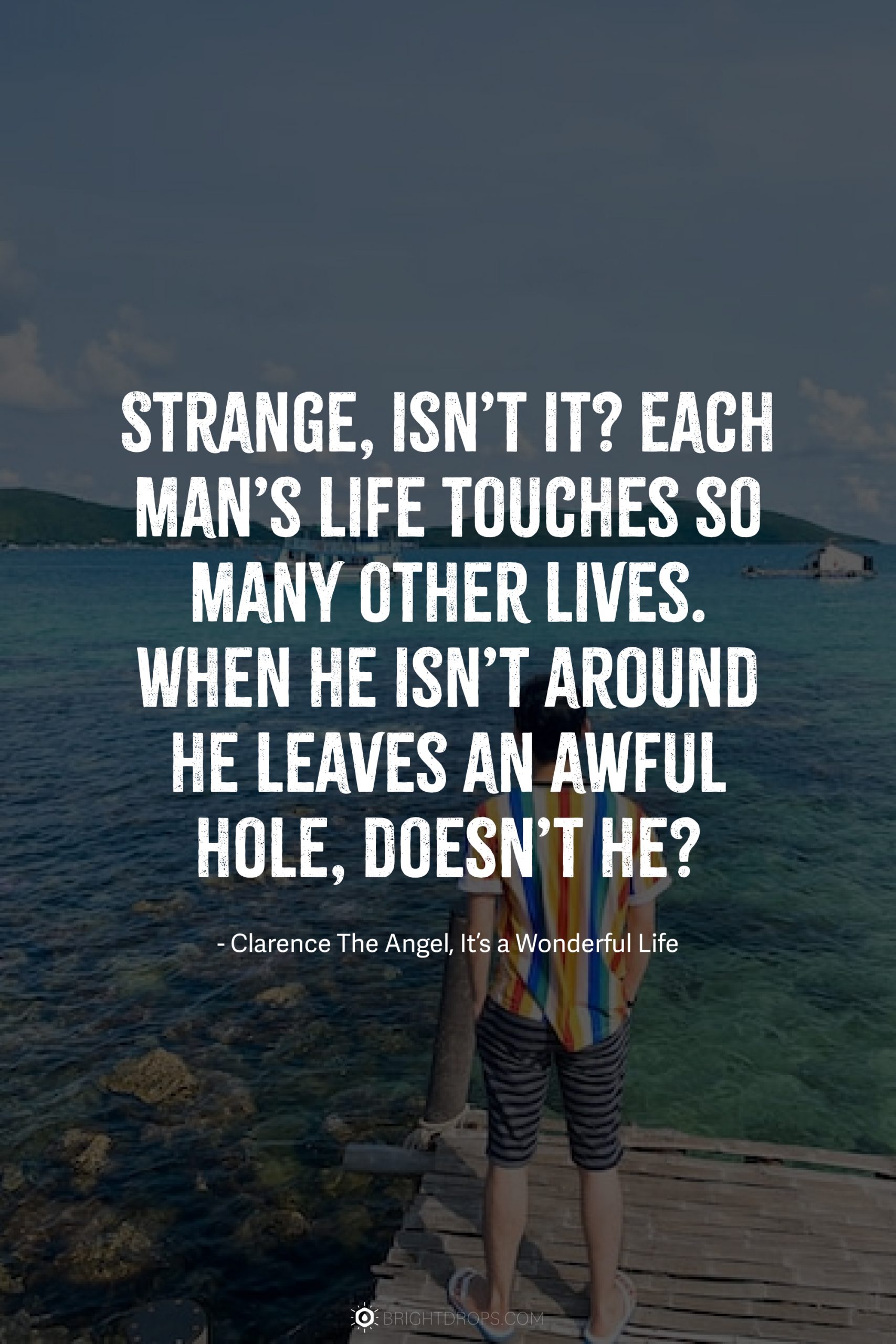 "Strange, isn't it? Each man's life touches so many other lives. When he isn't around he leaves an awful hole, doesn't he?" – Clarence The Angel, It's a Wonderful Life
"Ideals are peaceful. History is violent." – Don Collier, Fury
"Calling it your job don't make it right, boss." – Paul Newman as Luke in Cool Hand Luke
"Frankly, my dear, I don't give a damn." – Gone with the Wind, 1939
"They say when you meet the love of your life, time stops, and that's true." – Big Fish
"You sit on a throne of lies." – Elf, 2003
"Your identity is your most valuable possession. Protect it." – Elastigirl (The Incredibles)
"Ye best start believin' in ghost stories, Miss Turner. Yer in one." –
"We're going to need a bigger boat." – Chief Brody, Jaws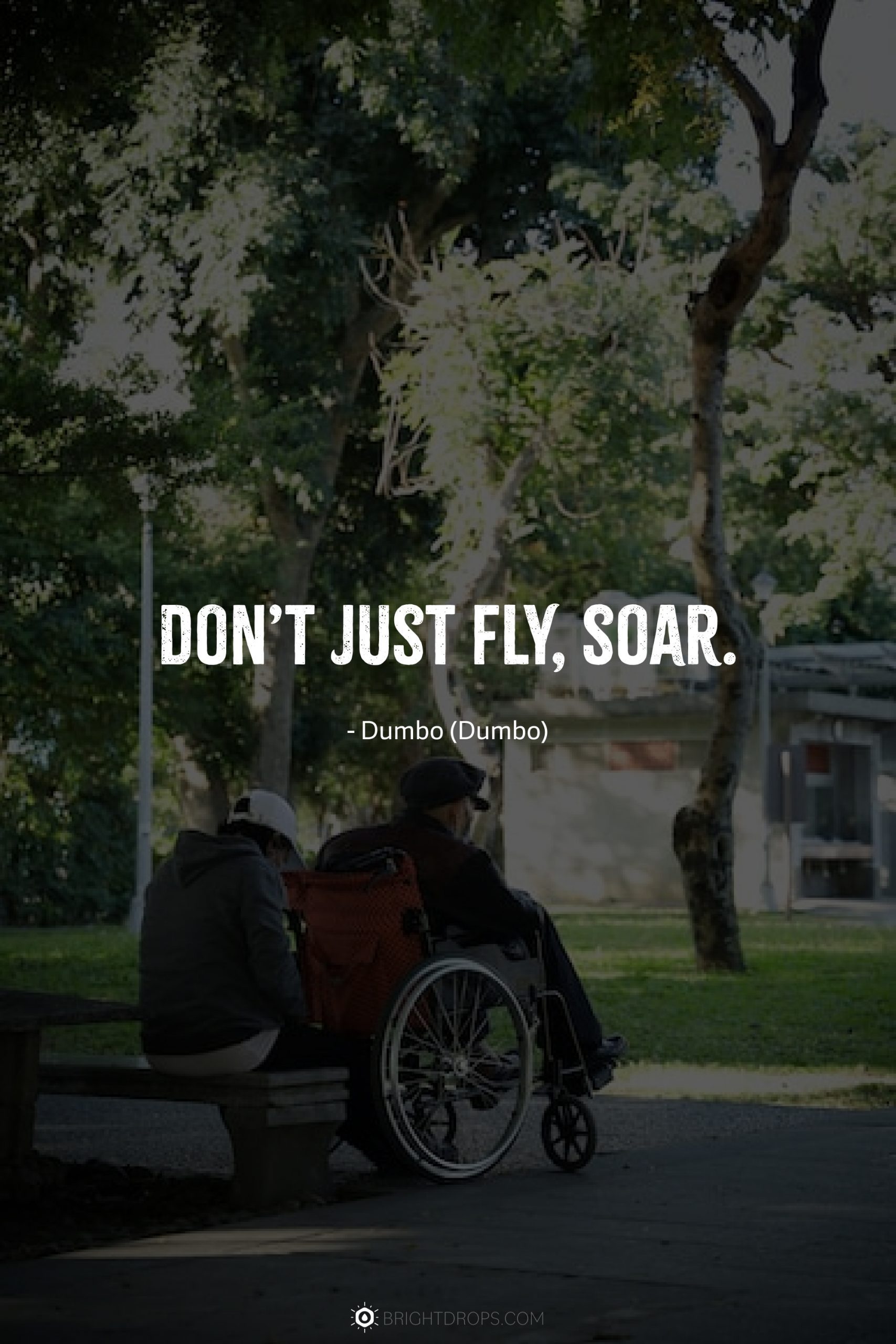 "Don't just fly, soar." – Dumbo (Dumbo)
"A mother's love holds fast and forever. A girl's love is like a puff of smoke – it changes with every wind." – Hannah Thornton, North & South
"Just keep swimming. Just keep swimming. Just keep swimming, swimming, swimming. What do we do? We swim, swim." – Dory, Finding Nemo
"You can't live your life for other people. You've got to do what's right for you, even if it hurts some people you love." – The Notebook
"We are who we choose to be." – Green Goblin, Spiderman
"You gotta hear this one song. It'll change your life, I swear." – Garden State (2004)
"It's not who I am underneath but what I do that defines me." – Christian Bale as Batman in Batman Begins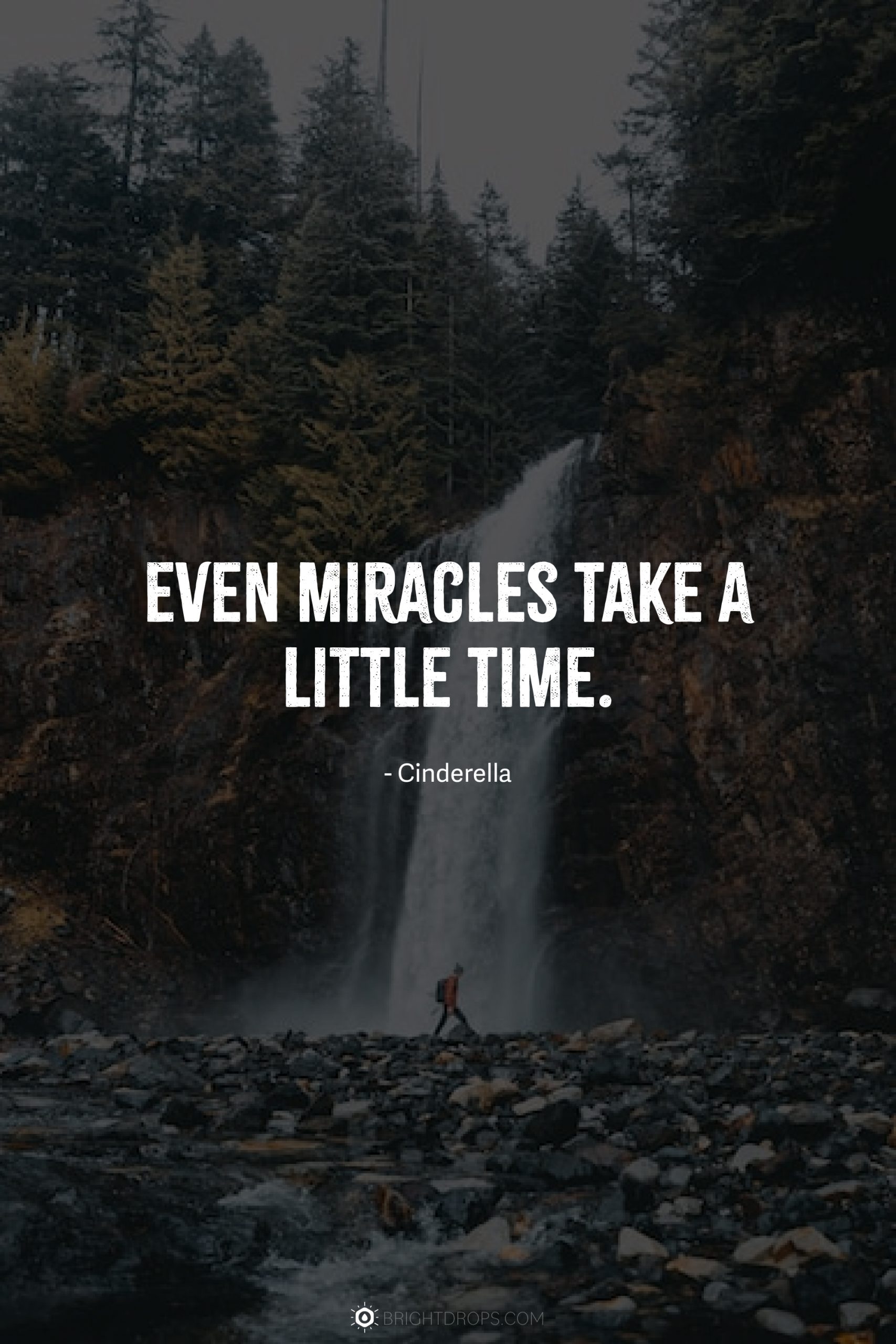 "Even miracles take a little time." – Cinderella
"You're killing me, Smalls." – The Sandlot, 1993
"Put some Windex on it." – My Big Fat Greek Wedding (2002)
"This is how I win." – Uncut Gems (2019)
"Revenge is a dish that tastes best when served cold." – Don Vito Corleone, The Godfather
"It's the White House, for crying out loud. You can't just go up and ring the doorbell." – Julius Levinson
"My tastes are very singular." – Fifty Shades of Grey (2015)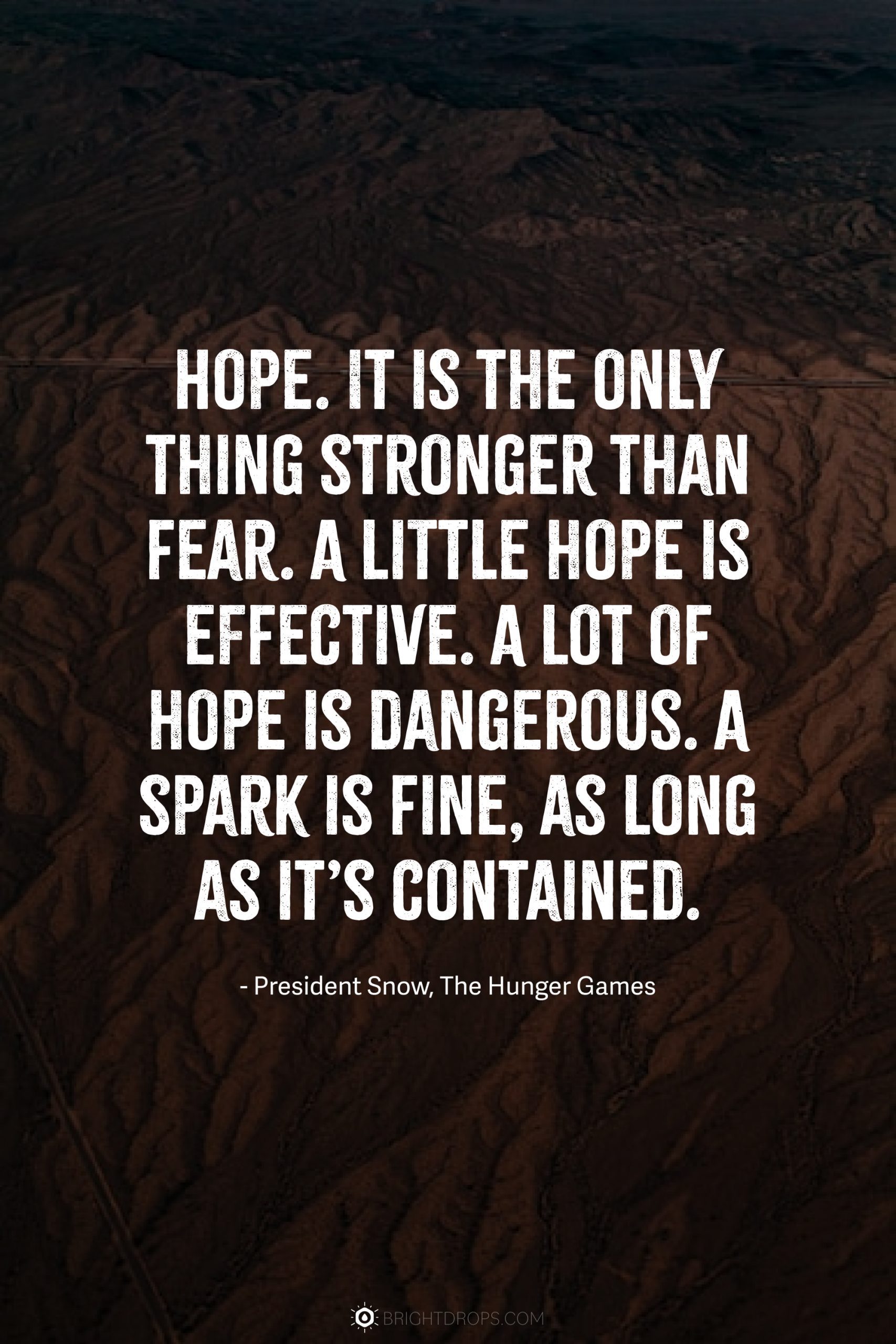 "Hope. It is the only thing stronger than fear. A little hope is effective. A lot of hope is dangerous. A spark is fine, as long as it's contained." – President Snow, The Hunger Games
"I'm going to make him an offer he can't refuse." – The Godfather, 1972
"The past is just a story we tell ourselves." – Samantha, Her
"It's not destroying. It's making something new." – Lena, Annihilation
"Nothing goes over my head. My reflexes are too fast. I would catch it." – Drax, Guardians of the Galaxy
"The seaweed is always greener in somebody else's lake." – Samuel E. Wright as Sebastian in The Little Mermaid
"You shoot me in a dream, you better wake up and apologize." – Mr. White, Reservoir Dogs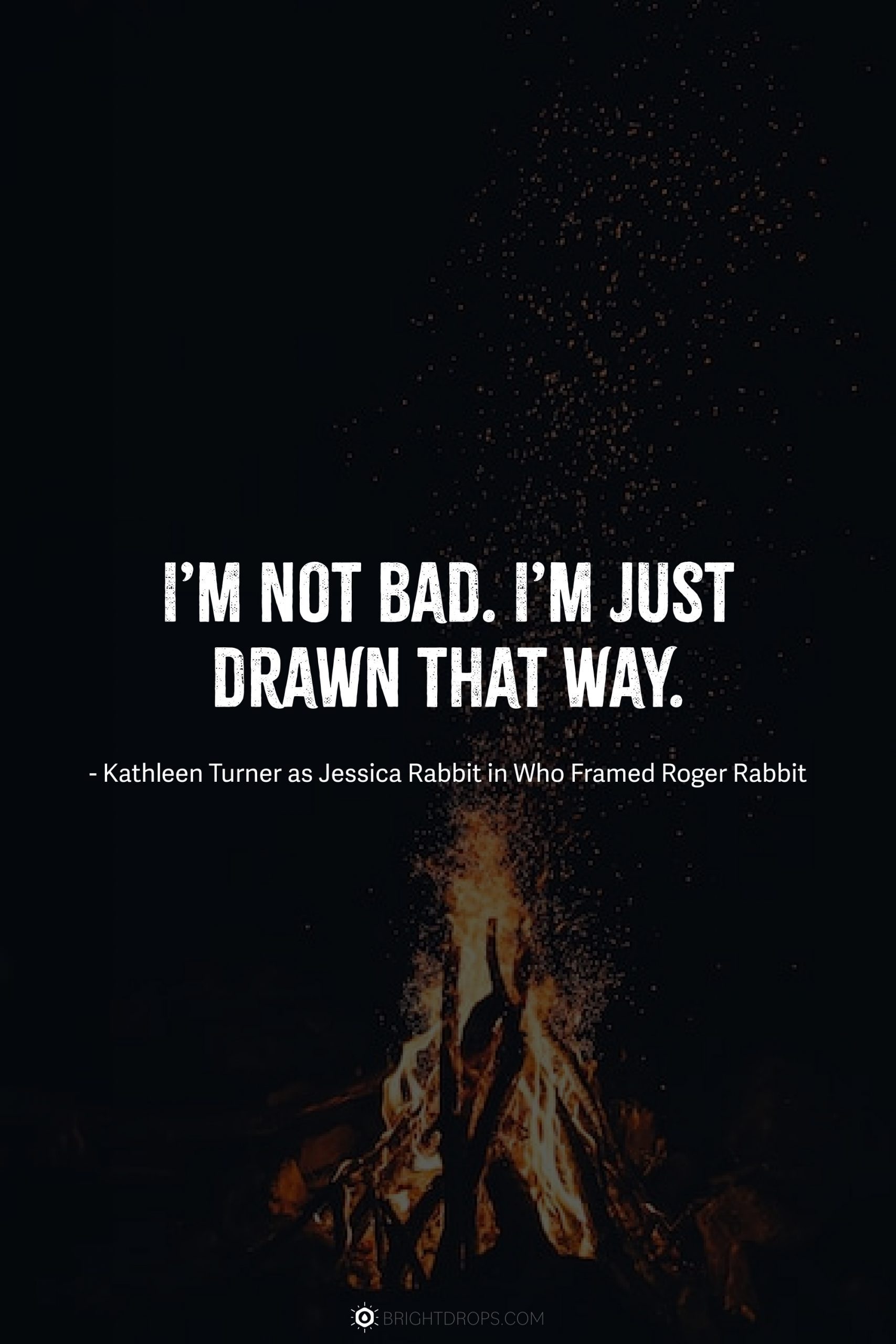 "I'm not bad. I'm just drawn that way." – Kathleen Turner as Jessica Rabbit in Who Framed Roger Rabbit
"Doth mother know you weareth her drapes?" – Tony Stark, The Avengers
"So be prepared, be enthusiastic, and leave your bullshit attitude and baggage at the door because we don't need it!" – Wet Hot American Summer
"All I want – all I have ever wanted – is the quiet of a private life, but, eh, my mother is determined to see me distinguished." – Edward Ferrars, Sense and Sensibility
"We all want to help one another. Human beings are like that. We want to live by each other's happiness, not by each other's misery." – Charlie Chaplin, The Great Dictator
"Fire. It is a reflection of our own mortality." – Dean Armitage, Get Out
"If you were waiting for the opportune moment, that was it." – Captain Jack Sparrow
"There's no one I'd rather be, than me! – Ralph, Wreck" – It Ralph
"I just wanted to take another look at you." – A Star Is Born (2018)
"At some point you've got to decide for yourself who you gonna be. Can't let nobody make that decision for you." – Juan, Moonlight
"These people are so posh and snobby, they're snoshy." – Crazy Rich Asians
"Listen to me, it's important that you learn these things. He just wants you to be able to take care of yourself, to take care of me, when I'm old, and grey, and I have no teeth. Don't worry." – Evelyn Abbott, A Quiet Place
"Your mother always knew you were special. She believed… You would be the one to unite our two worlds." – Tom Curry, Aquaman
"You are the perfect verse over a tight beat brown sugar." – Brown Sugar
"Don't dream it, be it.—Dr. Frank-N" – Furter, The Rocky Horror Picture Show
"Who are we if we can't protect them? We have to protect them." – Evelyn Abbott, A Quiet Place
"Listen to them. Children of the night. What music they make." – Dracula
"I don't want to survive. I want to live." – Solomon Northup in 12 Years a Slave
"Ain't nobody coming to see you, Otis!" – David Ruffin, The Temptations
"Gentlemen, you can't fight in here! This is the war room!" – President Merkin Muffley, Dr. Strangelove
"Get busy living, or get busy dying." – Andy Dufresne, The Shawshank Redemption
"My love for Linton is like the foliage in the woods: time will change it, I'm well aware, as winter changes the trees. My love for Heathcliff is the eternal rock beneath: a source of little visible delight, but necessary." – Catherine Earnshaw, Wuthering Heights
"Even if there's a small chance. We owe this, to everyone who's not in this room, to try." – Natasha, Avengers: Endgame
"You think if you shake me hard enough something profound will come out, but I assure you, I am profoundly shallow." – Mary Crawford, Mansfield Park
"So if I'm not black enough and if I'm not white enough, then tell me, Tony, what am I!?" – Don Shirley, Green Book
"Life is like a box of chocolates, you never know what you're gonna get." – Forrest Gump
"Here's looking at you kid." – Casablanca
More Good Movie Quotes: