These motivational workout quotes will give you just the right amount of a kick in the ass to get yourself going. Whether you want to get to your workout, or maximize your workout, these quotes will give you the encouragement you need to get over the hump and get where you want to be.
1. Jesse Owens on the Extra Effort.
"In the end, it's extra effort that separates a winner from second place. It takes desire, determination, discipline, and self-sacrifice. Put all these together, and even if you don't win, how can you lose?" – Jesse Owens
If you put in the extra effort, you'll always come out a winner. Today, make sure you put in the time to make tomorrow better. Every rep today is a victory that you'll see tomorrow.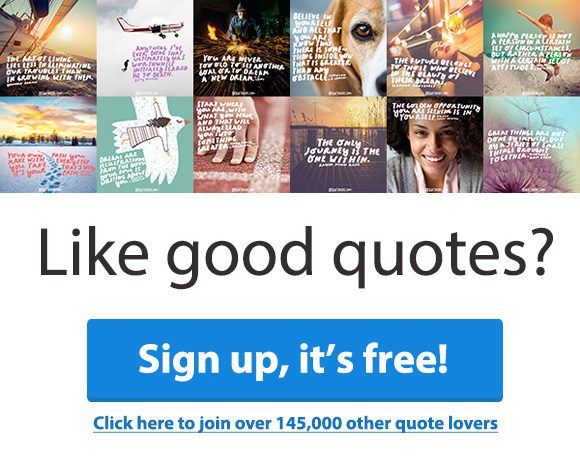 2. Laird Hamilton on Mental Strength.
"Make sure your worst enemy doesn't live between your own two ears." – Laird Hamilton
Today is the day you stop making excuses. If today is the first day you've been to the gym in a while, then today is your first of many victories. If you are working out regularly, today is the day you finish that last rep.
3. Michael Jordan Has No Weakness.
"My attitude is that if you push me towards a weakness, I will turn that weakness into a strength." – Michael Jordan
Today is the day you eliminate a weakness. No more excuses. Start your workout with that one machine that is your nemesis. Whether it's legs or arms or shoulders or neck, start your workout with the determination to deliver the knockout punch. The rest will be easy.
4. Magic Johnson on Talent.
"Talent is never enough. With few exceptions the best players are the hardest workers." – Magic Johnson
Hard work starts in the gym. Only those who put in the hours can reap the rewards they want. Today is about putting in work. Tomorrow you'll feel the soreness all over your body. In a few short months, you'll see the progress every time you look in the mirror.
5. Jerry West Works Even When He Doesn't Feel Like It.
"You can't get much done in life if you only work on the days when you feel good." – Jerry West
Obviously, Jerry West was speaking of accomplishing want you want in life and not just in the gym. But, what better way to get what you want than physically manifesting those results on your body. Your body is your temple. Start there.
6. John Wooden on Doing What You Can.
"Do not let what you can not do interfere with what you can do." – John Wooden
You can do almost anything. Don't let the little things become roadblocks. If you start your workout by working on a weakness, you can begin turning all those weaknesses into strengths. Then you can stop hitting roadblocks altogether.
7. Tommy Lasorda on the Impossible.
"The difference between the impossible and the possible lies in a person's determination." – Tommy Lasorda
If you continue to make excuses about why you can't get to the gym or get the results you want, you never will. So, get to the gym and put in the work. If you can push yourself to achieve the impossible, you will find that everything is possible.
8. Ted Williams on Getting Better.
"Just keep going. Everybody gets better if they keep at it." – Ted Williams
If one of the greatest baseball players of all time felt that way, we should all know this is true. Ted Williams is revered as one of the greatest hitters in history. His secret to success was hard work. We can all do that.
9. Derek Jeter on Excuses.
"There may be people that have more talent than you, but there's no excuse for anyone to work harder than you do." – Derek Jeter
Derek Jeter, otherwise known as the Captain, is most well known as the hardest working guy in baseball. He spent his entire career working his way through the farm system and into the majors. He then continued to work to become one of the greatest shortstops in history.
10. Lou Holtz on Self-Discipline.
"Without self-discipline, success is impossible, period." – Lou Holtz
Getting to the gym day after day is tough. Without sticking to the schedule and pushing yourself, you won't get the success you want. If you want to be able to see the results in the mirror, you have to put in the time.
11. Homer Rice on Motivation.
"You can motivate by fear, and you can motivate by reward. But both those methods are only temporary. The only lasting thing is self motivation." – Homer Rice
Go ahead. Get up and start moving. You can read quotes all day. You can take the barking of a personal trainer. The only thing that is going to stick is you making the effort and sticking out the pain every single day.
12. Ronnie Lott on Belief.
"If you can believe it, the mind can achieve it." – Ronnie Lott
If you can visualize the results you want, you can achieve them. Whether it's a six pack, a flat belly, better legs, or just getting toned, you can do it if you can visualize that change in your own mind.
13. Joe Namath on Going All the Way.
"If you aren't going all the way, why go at all?" – Joe Namath
You can make compromises, but it won't get you where you want to go. If you are at the gym to socialize or to feel better about yourself, then you are wasting your time. If you want to see results, then do the extra set, add the extra weight.
14. Jerry Rice Does What Others Won't.
"Today I will do what others won't, so tomorrow I can accomplish what others can't." – Jerry Rice
Not everyone can push through obstacles. Not everyone can commit to making changes. Not everyone will see the results they want to see. If you want to see results tomorrow, you have to start by doing what everyone else makes excuses for today.
15. Michael Owen on 90%.
"If you only ever give 90% in training then you will only ever give 90% when it matters." – Michael Owen
It's not enough to just go to the gym. When you train, make sure you're giving 100%. Every coach tells you, "Practice how you play." It's true. If you plan on using those muscles for more than just photo ops, you need to make sure you're giving it your all.
16. Anson Dorrance Works When No One Watches.
"The vision of a champion is someone who is bent over, drenched in sweat, at the point of exhaustion, when no one else is watching." – Anson Dorrance
When you are on that bench and there's no one there to see, that's when you find out if you have what it takes. Can you push that bar up? Can you life one more rep? If you can, then you have what it takes to be stronger. Better.
17. Mia Hamm Builds a Fire.
"I am building a fire, and everyday I train, I add more fuel. At just the right moment, I light the match." – Mia Hamm
When do you want your fire to burn? If you want to compete at all, even if it's just against yourself, you have to have everything in place so that when you are ready to ignite the fire, the wood is there and there's enough fuel to get it going.
18. Muhammad Ali on Winning the Fight.
"The fight is won or lost far away from witnesses – behind the lines, in the gym, and out there on the road, long before I dance under those lights." – Muhammad Ali
In the gym, even if people are looking, no one is really watching. You probably feel the pressure that everyone is watching. If you continue to do only what makes you look cool, you won't get to where you want to be.
19. Muhammad Ali Hated Training.
"I hated every minute of training, but I said, 'Don't quit. Suffer now and live the rest of your life a champion.'" – Muhammad Ali
Training isn't fun. It's not supposed to be fun. If you think going to the gym is a way to socialize or a way to feel better about yourself, then you're doing it wrong. You should look at each exercise as another fight you have to win.
20. Wayne Gretzky Lives for Compliments.
"The highest compliment that you can pay me is to say that I work hard every day." – Wayne Gretzky
The points record holder in the NHL takes more pride in his work ethic than his goal record. Every day, it's about what you do in training that makes you who you are. Whether you are a professional athlete or a produce clerk, the work you do at the gym is a symbol of who you are in your heart.
21. Mark Spitz on Preparation.
"If you fail to prepare, you're prepared to fail." – Mark Spitz
There are variations of this motivational workout quote floating around the Internet. The message is the same. You have to work to see the results you want. If you aren't doing the work, you're going to fail whether it's in the gym or in front of the mirror.
22. Bruce Jenner on Training.
"You have to train your mind like you train your body." – Bruce Jenner
When you hit the wall, run right through it. When you are working hard, you will come to a place where you think you can't possibly go on. That is your mind telling your body what to do. Just know that your mind is stronger than that. Push through.
23. Edwin Moses on Concentration.
"Concentration is why some athletes are better than others. You develop that concentration in training and concentrate in a meet." – Edwin Moses
Every athlete learns how to compete in training. You are training the same way. You have to help your mind conquer your body. When you accomplish that, you will be able to win at anything you want.
24. Picabo Street on Finding Your Limits.
"To uncover your true potential you must first find your own limits and then you have to have the courage to blow past them." – Picabo Street
When you reach your limit, you are halfway to your real limit. When you reach that limit, you are halfway to your new limit. Keep on going. If you never let yourself plateau, you can accomplish anything you want in the gym and in life.
(Read this next: 29 Motivational Quotes for Procrastinators)