Your mother has been with you your whole life. She loves you more than you will probably ever realize. Share some of these Mother's Day quotes with her to brighten her day and let her know how much you appreciate her.
1. Abraham Lincoln Says Mothers Are Angels
All that I am or ever hope to be, I owe to my angel mother. – Abraham Lincoln
Abraham Lincoln was known to be a great man and a great leader. He is reported as being very fair while hearing different viewpoints, sharing credit for success, and taking blame for failures. A great man and leader owed it all to his mother. Some of your good traits come from your mother too, make sure to thank her for them.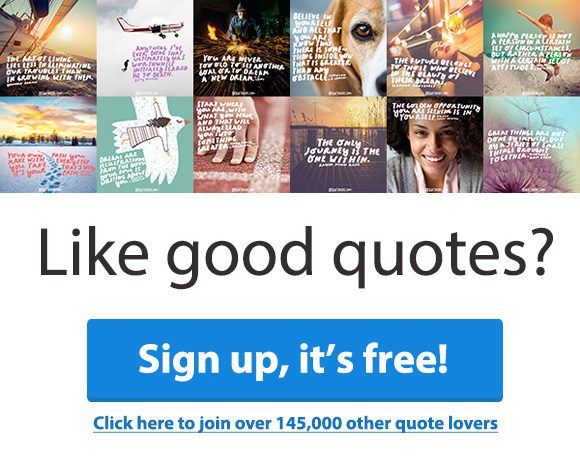 2. George Eliot on the First Thing You Saw
Life began with waking up and loving my mother's face. – George Eliot
When a baby first opens its eyes, a mother's face is a fuzzy and welcoming sight. The bond between mother and child is one of the strongest that exists in our world. Your mother welcomed you into this world and into her life. She loves you in more ways that you might ever know.
3. Jodi Picoult States the Best Place to Cry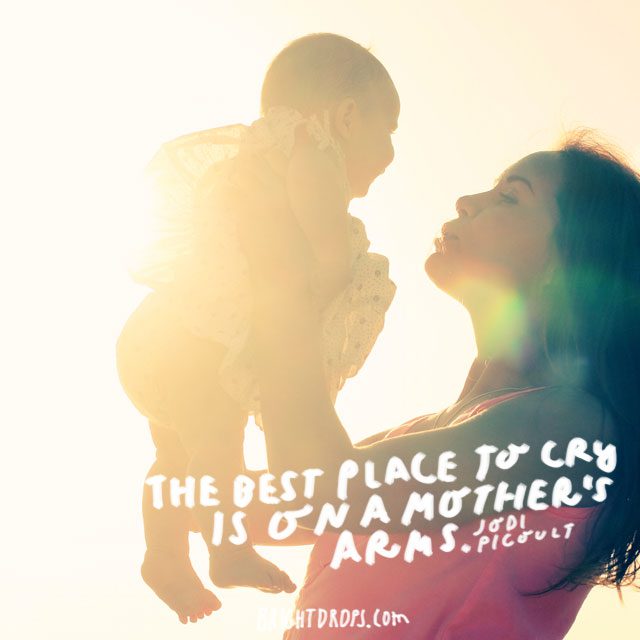 The best place to cry is on a mother's arms. – Jodi Picoult
When was the last time you cried in your mother's arms? It might seem silly to do so as an adult, but she loves you just like she did when you were a child. Let your mother share your heartaches and comfort you with her special kind of love.
4. Dorothy Canfield Fisher on the Strength of Moms
A mother is not a person to lean on, but a person to make leaning unnecessary. – Dorothy Canfield Fisher
Though your mother loves you and will probably do a lot for you, she deserves your independence. You were under her wing for 18 years, give or take. That's a long time to care for another human being. Let your mother give you wisdom and guidance on how to fly with your own wings.
5. Booker T. Washington on the Importance of Mothers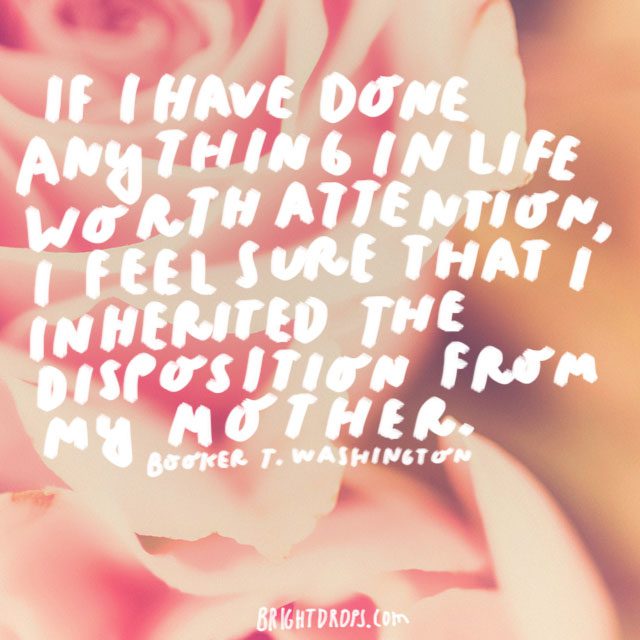 If I have done anything in life worth attention, I feel sure that I inherited the disposition from my mother. – Booker T. Washington
This is another one of those Mother's Day quotes that give credit to mothers for successes achieved. When a mother teaches and a child listens, the mother should be credited just as much as the child. Your mother might also be teaching you to be better than she was at your age.
6. Jill Churchill on Being a Perfect Mom
There's no way to be a perfect mother and a million ways to be a good one. – Jill Churchill
The societal idea of perfection that mothers should have is a downright farce. The perfection in motherhood is that a mother does her best with what she's got at any time while raising children. If your mom strives to be a good mom in any way, then she is perfect.
7. Robert A. Heinlein on the Attitude of Being a Mother
Being a mother is an attitude, not a biological relation.Robert A. Heinlein – Robert A. Heinlein
Motherhood is a choice to love and raise a child. It is a lot of work and responsibility. If your mother did not birth you, it does not mean that she is not a mother to you. She loves you, fears for you, wants to see you succeed, wishes for your happiness, and will make sacrifices for you. It's that attitude that makes a mother.
8. Milton Berle Trips Up the Theory of Evolution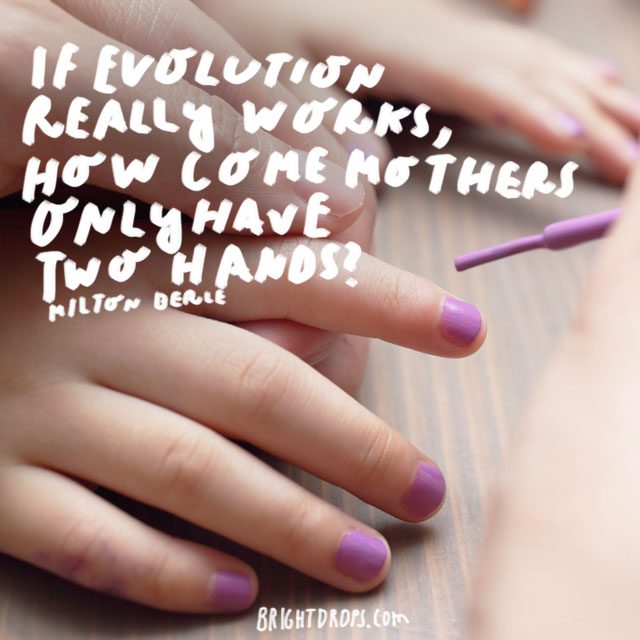 If evolution really works, how come mothers only have two hands? – Milton Berle
This light hearted quote makes one stop to think and agree, does it not? Mothers everywhere would love having more than two hands, and while we're at it, evolution could throw in eyes for the back of their heads too. Mothers are just plain amazing because many of them do the work of eight hands with only two.
9. Emily Dickinson on Running to Your Mother
[A] mother is one to whom you hurry when you are troubled – Emily Dickinson
When you experience the downs of life and need guidance, a mother is a great resource to turn to. Your mother has lived more years on this Earth than you and gained the wisdom from them to guide you with love. If you need advice, she's your gal.
10. Margaret Dilloway Says You Can Depend on Mom
Mothers were the only ones you could depend on to tell the whole, unvarnished truth – Margaret Dilloway
Your mother knows you better than you know yourself sometimes. Though she loves you dearly, she is the one that will tell you to get yourself together. She may even be the only person that can give you hard truths wrapped in gooey motherly love bubbles. Trust her.
11. Chelsea Clinton on Being Biased Towards Mom
I unapologetically and unabashedly am deeply biased toward my mother. – Chelsea Clinton
Maybe you are too. If your mom is one of the most supportive, loving, and cool moms on the planet, then count yourself lucky. Don't ever feel ashamed for loving your mother deeply. She loves you deeply and you are so very precious to her. Tell her this Mother's Day that you too, are unapologetically and unabashedly biased towards her.
12. Princess Diana on the Comfort of Mom
A mother's arms are more comforting than anyone else's. – Princess Diana
Princess Diana was known as a very loving mother. She probably comforted the princes many times. Your mother is one of the only people that can comfort you in the ways you need it. Many moms give unconditional love and allow you the time you need to cry in her arms.
13. Oprah Winfrey on What Makes a Mother
Biology is the least of what makes someone a mother. – Oprah Winfrey
This is yet another quote that makes a point of how being a mother does not mean one has to give birth to a child. Being a mother takes a lot of sacrifice, worry, care, love, tenderness, and dedication. If a woman gives a child all of that, and more, then that is what makes her a mother.
14. Leonardo DiCaprio on the Miracle of Mom
My mother is a walking miracle. – Leonardo DiCaprio
Your mother might be as well. If she has survived bad relationships, divorce, health conditions, or any other stressful life experiences, yet still loves you and still walks proud, then she is a miracle. Your mother is not just your mother; she is her own person with her own struggles and triumphs.
15. Cindy Crawford Shares a Mom Quote
As my mom always said, 'You'd rather have smile lines than frown lines.' – Cindy Crawford
You're going to get wrinkles at some point in your life so wouldn't you rather they be from laughing in utter joy all the time, than from scowling? Even an old person with wrinkles galore looks young when a joyful smile lights up their countenance.
16. David Gross on Why God Made Mothers
God could not be everywhere, and therefore he made mothers. – David Gross
This is a very heartwarming quote. God knew that he needed mothers to extend the love and care to his children. Mothers are some of the most tender and protective beings on the planet. God knew you would be in good hands with your mother.
17. Adriana Trigiani Says You Can't Replace Mom
A good mother is irreplaceable. – Adriana Trigiani
If you are lucky enough to have a good mother, then you'd better treat her right. She won't be around forever and she is utterly irreplaceable. You may find another mother figure at some point in your life, but the good mother you were blessed with can never be replaced by another.
18. Sophie Kinsella on the Lovely Voice of Mom
There's nothing like your mother's sympathetic voice to make you want to burst into tears. – Sophie Kinsella
Have you ever had one of those days where you are barely keeping it together, then you see your mom and she asks if you are doing okay which then brings you to tears? Just her awareness of you and the love she provides break through any façade you might have created. She loves you and she knows you.
19. Gail Tsukiyama on the Bond Between Mother and Child
Mothers and their children are in a category all their own. No love so instantaneous and forgiving. – Gail Tsukiyama
It is an unmistakable bond that exists between mother and child. The love is shared before an infant is even born. Many times forgiveness between the two comes easily since they are so connected to each other. The relationship between mother and child is sacred and primal.
20. Cammie McGovern on the Services Mom Does
This is what we do, my mother's life said. We find ourselves in the sacrifices we make. – Cammie McGovern
Making sacrifices in motherhood often means that she goes without so her children can be provided for. She may forgo social activities so she can spend quality time with her children. Mothers will walk to the ends of the Earth for their children. It is in those choices that her strength and fortitude is shown.
21. Shannon L. Alder on What a Mother Would Give
Blessed is a mother that would give up part of her soul for her children's happiness. – Shannon L. Alder
The love of a mother is strong and deep. Many mothers give up a lot so that their children can grow up with security and love. If her child were in danger or terminally ill, many mothers would not hesitate to make a deal with God so that their child could be happy, healthy, and well.
22. Amy Tan and Mom as the Alpha
A mother is always the beginning. She is how things begin. – Amy Tan and Mom
This could not be truer. A mother is there from the moment her egg is fertilized by sperm. The very second that life sparks within her womb, she is there. She carried you, sang to you, talked to you, and then cared for you after birth. Everything begins with mothers.
23. Kiera Cass on How Mom Wants More for You
But I guessed she would never stop wanting more for me, more from me. Maybe that's what mothers did. – Kiera Cass
That is exactly what mothers do! They want their children to be happy, healthy, successful, and well-rounded individuals. Mothers can see the hidden gifts within you and want you to be the most awesome version of yourself at all times. It is only because your mother loves you so much that she tries to push the best out of you.
24. A.B. Shepherd on Comforting Mom
I wanted to soothe and comfort her, the way she had comforted her daughters. – A.B. Shepherd
There will be times when you will be the one to hold your mother while she is upset. You may be the one who dries her tears. As she ages and withers, you will be the source of her comfort as she was many times for you. Show up for her. Be there for her.
25. Ralph Waldo Emerson on How Men Are Shaped by Moms
Men are what their mothers made them. – Ralph Waldo Emerson
While men have free will and make their own choices, the influence of a mother is not to be overlooked. When a child is loved, feels safe, and is allowed to be themselves, they often turn out to be very decent adults. If your mother guided you and loved you, then give her some credit for the amazing things about you.
26. Pearl S. Buck on Kissing and Scolding
Some are kissing mothers and some are scolding mothers, but it is love just the same, and most mothers kiss and scold together. – Pearl S. Buck
Most mothers have their stellar mom moments as well as their not so stellar moments. Every mother makes mistakes or snaps at their kids from time to time. Yet they also are the ones cheering the loudest for you when you succeed. Scolding means that your mother loves you just that much more.
27. E. M. Forster Says There Should Be a Mother Meeting
I am sure that if the mothers of various nations could meet, there would be no more wars. – E. M. Forster
This would be a very interesting meeting would it not? Mothers everywhere would come together to be voices for the children they have lost in war; those that died in the military or children who got caught in the crossfire. Their weeping hearts would simply demand peace for the sake of humankind.
28. Amy Heckerling on Who Needs Who
Babies don't need fathers, but mothers do. Someone who is taking care of a baby needs to be taken care of. – Amy Heckerling
Being a mother is hard work. Babies are so very attached to their mothers for the first few years of life. So a mother needs someone to help take care of her when exhaustion or worry takes over her life. A father is there in support of the mother as well as to care for baby.
29. Maxim Gorky on How Mothers Birth the Future
Only mothers can think of the future – because they give birth to it in their children. – Maxim Gorky
Mothers are always acutely aware of the future. They think about the kinds of challenges that their children will face as they get older. Mothers are thinking about their grandchildren before their own babies are even grown. Your mother will worry about you and love you until the day she dies.
30. Tenneva Jordan on What Makes a Mother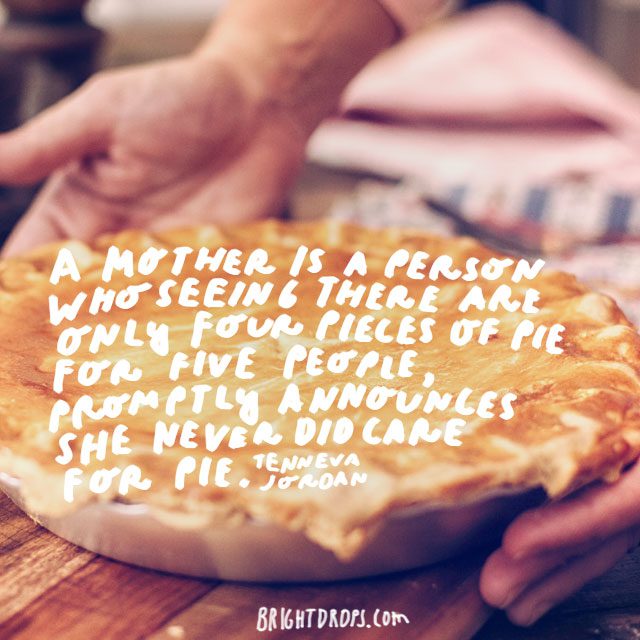 A mother is a person who seeing there are only four pieces of pie for five people, promptly announces she never did care for pie. – Tenneva Jordan
Moms are so good like that! Instead of having things be unfair between her children, she steps out and denies herself of something tasty so the kids can all enjoy it. Think about the sacrifices your mother made while you were growing up and make sure to thank her for them this Mother's Day.
31. Jane Sellman Quips on a Phrase
The phrase "working mother" is redundant. – Jane Sellman
Mothers don't get near enough credit. Being a mother is a full time job in and of itself. They rarely get whole days off and work nights as well. Motherhood is work and if your mother worked a job while raising you, then she deserves even more kudos for that.
32. Abraham Lincoln on His Mother's Prayers
I remember my mother's prayers and they have always followed me. They have clung to me all my life. – Abraham Lincoln
Your mother, even if she is not religious, probably prays for you. She wants you safe and happy and will always ask for help if you are hurting. The prayers of a mother surround you always. Take comfort in knowing that your mother cares so deeply for you.
33. Honoré de Balzac Describes the Heart of a Mother
The heart of a mother is a deep abyss at the bottom of which you will always find forgiveness. – Honoré de Balzac
You can treat your mother horribly and still she will love you. She will forgive you your bad behavior eventually because she is so utterly attached to you. The bond between mother and child is very strong and your mother will always want to forgive and love you. Make sure you give her the same respect.
34. Harry Emerson Fosdick on Sons and Mothers
He is a poor son whose sonship does not make him desire to serve all men's mothers. – Harry Emerson Fosdick
You might love your mother, but you would be a poor son (or daughter) to not serve all the mothers that you know with love and respect. In fact, your mother would probably be disappointed if you did not. Mothers everywhere deserve appreciation and attention.
35. Margaret Culkin Banning Shares a Quality of Mothers
She never quite leaves her children at home, even when she doesn't take them along. – Margaret Culkin Bannin
Even on a tropical vacation away from her home and children, a mother thinks about her children. Whenever she is away she worries for their safety and hopes that they are happy and well cared for. Even if you are a grown person, your mother never quite leaves you.
36. Meryl Streep on the Effect of Motherhood
Motherhood has a very humanizing effect. Everything gets reduced to essentials. – Meryl Streep
Before motherhood everything was simple, maybe carefree, and reminiscent of a fantasy. The minute a woman becomes a mother, she is thinking of food, diaper changes, burping, toys, playtime, and so much more. The essentials of life suddenly become very, very important.
37. Rachel Wolchin Says to Call Your Mother
Call your mother. Tell her you love her. Remember, you're the only person who knows what her heart sounds like from the inside. – Rachel Wolchin
This is one of those Mother's Day quotes that really resonate. You used to be lulled by the sound of your mothers heart. You were closer to her than anyone else on the planet, short of your siblings of course. Be kind and respectful to her, she worked hard to carry you, birth you, and raise you.
38. Marion C. Garretty Opines on Mother Love
Mother love is the fuel that enables a normal human being to do the impossible. – Marion C. Garretty
It's no lie that a mothers love is some of the strongest stuff around. Having the love and support of your mother can make you feel powerful and like you really can do anything you put your mind to. Your mother is your biggest cheerleader, so when she says that you are incredible, you better believe her; she knows what she's talking about.
39. Lisa Alther on the Complexity of Motherhood
Any mother could perform the jobs of several air traffic controllers with ease. – Lisa Alther
Mothers are the best when it comes with multi-tasking. Somehow they manage to get everybody to school and to extracurricular activities on time, keep everyone fed, and manage all the chaos that comes with running a home and raising a family. Air traffic controllers wish they could be as awesome as moms.
40. Beverly Jones on Mom Being Automatic
Now, as always, the most automated appliance in a household is the mother. – Beverly Jones
Mothers are sometimes inhuman in the ways they can juggle all the complexities of motherhood. They must have a build in autopilot that keeps them on course even during the most tumultuous of times. She works hard to get the job done, so make sure to give her some extra credit for that this Mother's Day.
41. James Russell Lowell on Mom as Teacher
That best academy, a mother's knee. – James Russell Lowell
You have learned so much more from your mother than you probably even know. Sitting on or at your mothers knee would have proven very valuable. She has shared much of her wisdom and love with you over the years. Sometimes that is the best education a person could ask for.
42. Toni Morrison on Never Growing Up
Grown don't mean nothing to a mother. A child is a child. They get bigger, older, but grown? What's that suppose to mean? – Toni Morrison
Your mother will always see you as that soft cuddly baby of hers. You might be grown with a family of your own but the way your mother loves you will never change. She carries that tenderness and compassion into the rest of her life with you. You were and always will be her baby.
43. Mignon McLaughlin on Celebrating Mother's Day
The only mothers it is safe to forget on Mother's Day are the good ones. – Mignon McLaughlin
The best of mothers will never make you feel guilty for forgetting the holiday. They will simply kiss you and tell you to make it up to her on another day. And you better. Though she may never care, she deserves the attention and respect. So if you forget, then plan something extra special to make up for it.
44. Robert Brault on Moms and Forgiveness
A mom forgives us all our faults, not to mention one or two we don't even have. – Robert Brault
This should have made you chuckle a bit. Your mom loves you and forgives your shortcomings. I'm sure she has even pointed out some faults you don't really think exist, or think of as faults in the first place. But if she forgives you anyway, then what's the harm in letting her?
45. Terri Guillemets on the Special Nature of Mom's Hugs
There's nothing like a mama-hug. – Terri Guillemets
There really isn't. A hug from your mother is the most soothing balm to a weary soul, the most comforting when you're in pain, and the most supportive when you're in need. Nothing beats the love and safety of your mother's arms. Hold her tight and let her know how much you care.
46. Erich Fromm Talks About Mom's Love
Mother's love is peace. It need not be acquired, it need not be deserved. – Erich Fromm
The love from your mother does not need to be earned and you might not even deserve it based on poor behavior, but you'll get it nonetheless. A mother's love will encompass all of you, because that's what mothers do. Appreciate how your mother loves you, forgives you, and puts up with you
47. T. DeWitt Talmage Compares Mom to a Bank
Mother — that was the bank where we deposited all our hurts and worries. – T. DeWitt Talmage
You probably ran to your mother to let her in on all your fears and insecurities too. Even as an adult, you might still find that you call your mother when you are especially upset or sad. She probably loves being there for you as well; it makes her feel needed. Appreciate that she has always been there as a listening ear.
48. Robert Brault on How Moms Know Everything
A mom reads you like a book, and wherever she goes, people read you like a glowing book review. – Robert Brault
Your mom knew you before you ever knew yourself. She has watched all your struggles and triumphs with a close eye. She knows you very well. Guaranteed she raves about you to anyone within earshot. She might even exaggerate a little because she loves you so much.
49. Oliver Wendell Holmes the Eternal Nature of Mom
Youth fades; love droops; the leaves of friendship fall; A mother's secret hope outlives them all. – Oliver Wendell Holmes
The love your mother has for you is one of the strongest bonds you will every experience. As life changes and you go through ups and downs, the hope your mother carries for your happiness will outshine all else in your life. She prays the most for you, hopes the best for you, and wishes nothing but good for you.
50. Robert Brault on the Selflessnes of Mom
Mom — the person most likely to write an autobiography and never mention herself. – Robert Brault
A mother will spend hours talking about how much she loves her children, how much they irritate her, and how wonderful she thinks they are regardless. She would write the autobiography and it would be all about you. If you have mother that puts you and your siblings first in all things, then make sure that she gets pampered this Mother's Day.
51. James Joyce on Mom as a Beacon of Truth
Whatever else is unsure in this stinking dunghill of a world a mother's love is not. – James Joyce
There is a lot in life that is unsure. Jobs, marriage, health, and more can be ever changing and sometimes downright scary and painful. However, if you are lucky enough to have the love of a wonderful mother, then you can bet on it with your life. A mother's love is very sure.
52. Carrie Latet on Mom Being Part of Who We Are
My mom is literally a part of me. You can't say that about many people except relatives, and organ donors. – Carrie Latet
This quote might be funny but it's very true! You mother is a part of you just as much as you are a part of her. Sharing her DNA and then her body makes your connection one of the strongest around. You are literally a part of her and there are very few people you can say that about.
53. Robert Brault Waxes on a Mother's Love
Perhaps we are given a mom that we might take into death the memory of a lullaby. – Robert Brault
As you age and get closer to leaving this Earth, may the memories of your mother comfort you; the soft stroking of your face with her hand, the lullabies at night, and the sweet smell of her skin. The memory of her presence should be with you at your parting, just as her presence was there at your birth.
54. Maggie Gallagher on How Moms Love
Mothers are the people who love us for no good reason. And those of us who are mothers know it's the most exquisite love of all. – Maggie Gallagher
Your mother loves you no matter what you do. She loved you when you brought her rocks from the yard as presents, and she loved you when you told her you hated her. She loves you because she just does. You are a part of her and that love will always be there and that is truly exquisite.
55. Harriet Beecher Stowe on Mom as a Philosopher
Most mothers are instinctive philosophers. – Harriet Beecher Stowe
Mother's instinct has proven to be real and very strong. The philosophies with which they use to guide and counsel you also come from instinct. They are able to see life as a whole, yet identify all the working parts of it. The wisdom of mothers should never be overlooked.
56. Benjamin Spock Says Mom Knows Best
What good mothers and fathers instinctively feel like doing for their babies is usually best after all. – Benjamin Spock
It might have seemed crazy to you, or crazy to others, the choices in parenting that your mother made, but if she intuitively knew that it would serve your highest good then she raised you well. There are many different types of parenting but your mother did the best for you with what she had.
57. Liya Kebede Shares What the World Needs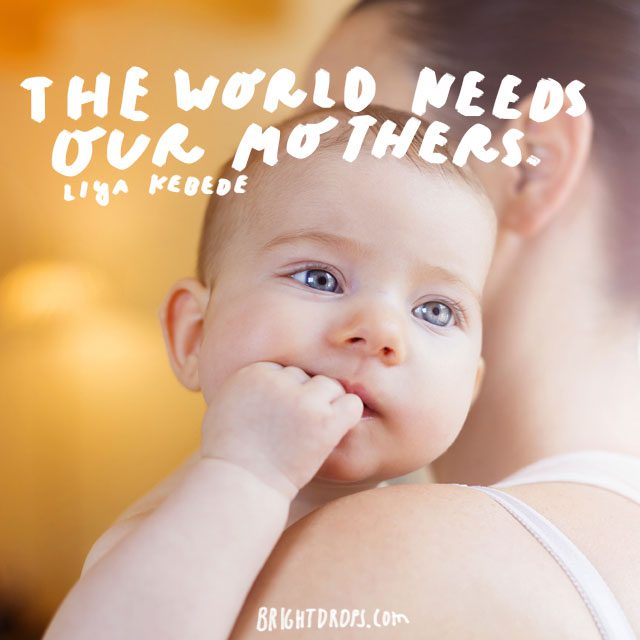 The world needs our mothers. – Liya Kebede
The world needs our mothers to stand up and fight for the rights of their children. To encourage kindness and compassion in our communities that will echo out into the world. The world needs mothers to keep growing and raising children that know kindness, respect, and self-esteem.
58. Jada Pinkett Smith on Moms and Choices
Good mothers make all kinds of choices. Making a decision that might sound selfish does not make a woman a bad mother. – Jada Pinkett Smith
Mothers often sacrifice their own enjoyment for that of their children. If your mom has healthy boundaries around her own self-care, then she's a smart lady. When your mother chooses to be "selfish," she may just be refilling her cup so she can give you more love and support.
59. Kristin Armstrong Shares a Best Thing About Mom
One of the best things about good mothers is that they remind their children to take care of themselves. – Kristin Armstrong
Yes! Children learn nothing when things are always being done for them. Good moms will ensure that you know how to dress and feed yourself, as well as know how to clean toilets, draft a resume, balance a checkbook, and so much more. If you are independent and self-reliant, you may have your mother to thank for that.
60. Jo Brand on Single Moms
I have such admiration for single mothers. I simply don't comprehend how you'd cope with that intensity, the lack of breaks, ever, on your own. – Jo Brand
This is a shout out to all the mothers who raised children on their own. It is a hard job made harder when there is no partner to share the responsibilities, stresses, and joys with. If your mother raised you by herself then she deserves extra special attention each and every Mother's Day.
61. Rosalind Wiseman on Mom's Intentions
Mothers and fathers do really crazy things with the best of intentions. – Rosalind Wiseman
Your parents might have done some things that made you wonder about their sanity. They may have been strict over the most simple of things, or required that you drink weird tasting vitamins. Either way, your mother has only ever wanted the best for you and probably always had good intentions for all the weird stuff.
62. Henry Ward Beecher on Knowing the Love of Mom
We never know the love of the parent until we become parents ourselves. – Henry Ward Beecher
Until you know what it is like to bear a child and love it with every fiber of your being, you will never truly understand how much your mother loves you. It is deep, powerful, and to be respected. If you have children of your own and you know this love, then make sure your mother knows that you appreciate it from her.
63. Anne Morrow Lindbergh on the Roles of Mothers
By and large, mothers and housewives are the only workers who do not have regular time off. They are the great vacationless class. – Anne Morrow Lindbergh
It can be very challenging to be a mother on the clock 24/7. Having to work weekends and nights never really gives a mom a chance to enjoy actual time off. So make sure to let your mom know how much you appreciate her hard work through the years.
64. Lin Yutang on the Right to Be a Mother
Of all the rights of women, the greatest is to be a mother. – Lin Yutang
To have the responsibility of growing a life inside of her body, give birth to it, and raise it for a couple of decades is a great right. It's a beautiful thing and one that requires a high level of sacrifice, patience, and dedication. To bear children is a sacred process and your mother went through it for you.
65. Gregory Nunn on Missing Old Times
Anyone who doesn't miss the past never had a mother. – Gregory Nunn
Mothers are responsible for creating some of the first and most loving memories for us. Your mother celebrated your birthday, made holidays special and was there to hug you when you most needed it. It's easier to miss the past when you've had a loving mother. So if you do have one, then make sure to cherish her.
66. W. Somerset Maugham on Mom's Affections
Few misfortunes can befall a boy which brings worse consequences than to have a really affectionate mother. – W. Somerset Maugham
While this quote indicates that there is nothing worse than an affectionate mother, she just loves you so much that she'll get her ooey gooey mama love all over you every time she sees you! Motherly love is still motherly love, even if it's smotherly love.
67. Mildred B. Vermont on the Job of Mothering
Being a full-time mother is one of the highest salaried jobs… since the payment is pure love. – Mildred B. Vermont
The kind of love that a mother receives from her children is truly priceless. You used to play with your mum, forgive her quickly, and get so excited over the littlest things. While you might not be so young anymore, you can still do those things as a child she loves, because in her eyes, you will always be her baby.
68. Sam Levenson on How Kids Affect Moms
Insanity is hereditary; you get it from your children. – Sam Levenson
You mother will really like hearing this quote from you this Mother's Day. Make the day lighthearted by sharing with her that you know that you probably make her nuts from time to time. You've probably angered and scared her half to death through the years!
69. Aristotle on the Strength of Maternity
Mothers are fonder than fathers of their children because they are more certain they are their own. – Aristotle
Oh dear! A mother never needs to wonder if you came from some other father. Poor fathers. However, most dads are still quite fond of their children and trusting of their wives. But your mom knew you were hers from the moment you sparked to life in her womb.
70. Angie Harmon on the Bond of Mothers
All mothers go through the exact same things. – Angie Harmon
Yes they do. All mothers fear for their children and wish to keep them in a bubble of safety. They all feel guilty about their shortcomings and want nothing than a good relationship with their children. They pray and wish for their kids to be happy, healthy, and safe.
71. William Makepeace Thackeray on the Godliness of Mom
Mother is the name for God in the lips and hearts of little children. – William Makepeace Thackeray
The souls of babies are granted access to the world through the bodies their mothers grow inside of themselves. They come straight from heaven to Earth being entrusted into a mother's body and then her loving arms. The love of your mother is the love of God.
72. Mahatma Gandhi on the Beauty of Mothers
It may be possible to gild pure gold, but who can make his mother more beautiful? – Mahatma Gandhi
This was a quote Gandhi said after being asked about his upbringing. His mother taught him to have simple needs, tolerate the views of others, and shun violence. He was appreciative of these lessons and made a point that even gold cannot make his mother more beautiful a creature. Trying seeing yours that way if you don't already.
73. Barbara Kingsolver on How Strong Moms Are
Sometimes the strength of motherhood is greater than natural laws. – Barbara Kingsolver
Motherhood is pure magic. It can overcome the worst tragedies and endure the most challenging of times. The love of mothers has to be one the natural laws of the Universe then, doesn't it? Your mother loves you in ways you probably have no idea about. Make her Mother's Day special.
74. Donald E. Westlake on Mom as a Listener
Who's a boy gonna talk to if not his mother? – Donald E. Westlake
Boys don't often like to share their intimate feelings with anyone other than those they deeply trust, and a mother is often one such person. A mother can be a great source of compassion to lean on during rough times, so even if you're a grown man, make sure to talk to you mother frequently.
75. Samuel Taylor Coleridge Talks on the Love of Mom
The love of a mother is the veil of a softer light between the heart and the heavenly Father. – Samuel Taylor Coleridge
This has been said before; a mother's love comes straight from heaven; straight from God. Women were entrusted to be the conceivers of life and the givers of unconditional love to each human that comes to Earth. The way your mother loves you is nothing short of angelic.
76. Antonio Villaraigosa Shares a Memory of Mom
I got to grow up with a mother who taught me to believe in me. – Antonio Villaraigosa
What a wonderful lesson! Many mothers try and teach their children this lesson and some children learn while others do not. Regardless of what child you were, please believe your mother when she tells you that you are worthy and that you should believe in yourself. She knows how amazing you are, and so should you.
77. Sophocles on How We Keep Our Mothers Grounded
Children are the anchors that hold a mother to life. – Sophocles
It is harder to be swept away in despair when life gets challenging when a mother has children to think about. You are one of the reasons your mother has for living her life, so make sure to treat her with kindness and respect. Do something special for her this Mother's Day to thank her for her dedication to your well-being.
78. Honore de Balzac Says Mom Lights Up Our Future
A mother's happiness is like a beacon, lighting up the future but reflected also on the past in the guise of fond memories. – Honore de Balzac
If you have a happy mother then you are blessed indeed. When your mother is the happiest, she can optimistically guide you into your future when and if needed. The joy in her countenance is a reminder of all the wonderful times you've shared together thus far.
79. Martina Hingis on the Peace Mom Brings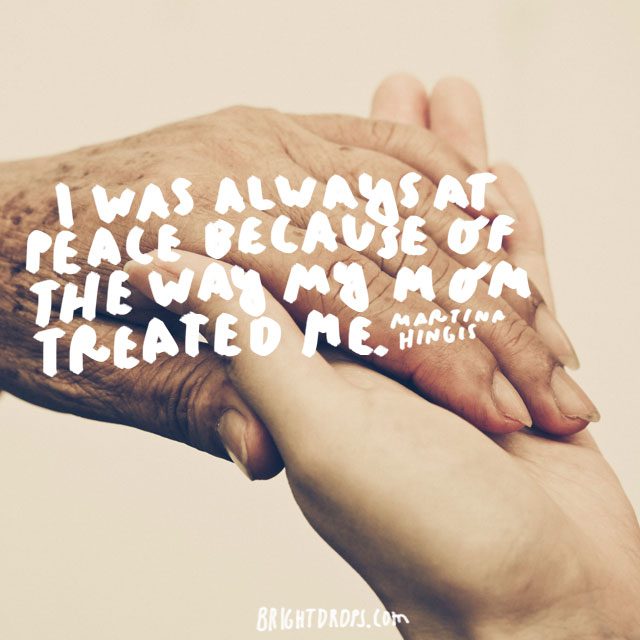 I was always at peace because of the way my mom treated me. – Martina Hingis
Your mother did the best with you that she knew how. Find peace in the ways she supported you unconditionally, loved you through your bad behavior, and cheered you on time and time again. She deserves your love this Mother's Day.
80. Gilbert Parker on How a Mother is Born Again
For when a child is born the mother also is born again. – Gilbert Parker
Your life inspired your mother to step into a whole new role in her life. Even if you are not her first child, each time she gave birth to a new baby, she was born again into the role of motherhood. You mean so much to your mother and you are responsible for much of her happiness in life.
81. Billy Sunday on the Lullabies of Mom
There is nothing in the world of art like the songs mother used to sing. – Billy Sunday
Do you remember your mother singing to you when you were little? The songs a mother hums or sings to her baby are some of the most precious. They might be classics, or tunes she has made up herself, but that music fixes itself to the heart. Because it comes from so much love, they are the most beautiful things.
82. Henry Ward Beecher on How Mom is Always Near and Dear to Us
The babe at first feeds upon the mother's bosom, but it is always on her heart. – Henry Ward Beecher
It's convenient that a baby feeds so near a mother's heart. This nourishment comes not only from the milk but from the steady heartbeat nearby and the love that a baby receives from its mother. Your mother nourished you throughout your whole life with her love.
83. Liya Kebede on the Benefit of Having a Healthy Mom
Children with healthy mothers are much more likely to survive childhood, attend school and live healthy, productive lives. – Liya Kebede
Motherhood is a very important job if you didn't know that already. If your mother tried her hardest to stay healthy in body and mind for you, then you are lucky indeed. For the success you experience as an adult, see where you might give your mom some credit.
84. Gisele Bundchen on How Moms Try Their Best
I think as mothers we are all just trying our best. – Gisele Bundchen
Mothers often have no idea what they are in for when they have their children. Life can be challenging from time to time and our mother did the best she could with what she had in her life. Even if she failed more than once, she loves you dearly and always wants the best for you.
85. Kate Winslet on the Heroism of Moms
Mothers who work full time – they're the real heroes. – Kate Winslet
It is very hard for mothers to be away from their children as they work a job. Mothers who work jobs should be celebrated for making the sacrifice needed to ensure that their children would have the resources for school and other activities. If your mother worked while raising you, make sure to pat her on the back this Mother's Day.
86. Florida Scott-Maxwell on How Much Moms Care
No matter how old a mother is, she watches her middle-aged children for signs of improvement. – Florida Scott-Maxwell
No matter how old you are your mother will watch for any kind of improvement in yourself or your life. Mother's sometimes have this idea that their children can be enlightened exalted beings, but children are often just as human as their mothers. Your mom just wants to the best for you at all times, so be patient with her.
87. Lady Gaga Shares What Her Mom Taught Her
Acceptance, tolerance, bravery, compassion. These are the things my mom taught me. – Lady Gaga
Those are very important lessons that a mother could teach her child. If your mother instilled in you the importance of being accepting to fellow humans, as well as compassionate and brave to boot, then you have an advantage in the world. Thank your mom for the lessons she taught you.
88. Jennifer Garner's Mom Shares a Tip on Happiness
My mom is a hard worker. She always says, 'Happiness is your own responsibility.' – Jennifer Garner
Jennifer's mother is a smart cookie! This is some of the best advice we've heard. You are fully responsible for your own happiness or unhappiness. No one can fix or change your life; that is entirely up to you. Don't expect your mother, or anyone else for that matter, to be in charge of your joy.
89. Tim McGraw Says His Mom is Heroic
My mom is my hero. [She] inspired me to dream when I was a kid, so anytime anyone inspires you to dream, that's gotta be your hero. – Tim McGraw
Those who really love you will encourage you to dream big, and a mother is one of the best people that will do that for you. Your mother sees the best in you and believes in you probably more than you believe in yourself. If she supports your dreams, then you are truly blessed.
90. Judith Viorst Shares Advice from Mom
It has been a terrible, horrible, no good, very bad day. My mom says some days are like that. – Judith Viorst
Moms are so good at giving you the truth of things, but sugar coating them with enough love so that you can easily take it. Your mother is probably one of the first to agree with you that things suck, or that you made a mistake, but then tell you that the storm will pass and you will heal.
91. Liza Minnelli with a Tip from Her Mother
She raised us with humor, and she raised us to understand that not everything was going to be great – but how to laugh through it. – Liza Minnelli
Laughter is one of the best things in life. Not only does it bring joy, but it can ease pain as well. If your mother knows how to make you laugh then make sure to tell her how much you appreciate it. She only wants to see you smile. The sun sets and rises with the happiness of her children.
92. Saleem Sharma on the Sincerity of Mom's Kiss
There is nothing as sincere as a mother's kiss. – Saleem Sharma
The kiss of a mother is more than just a mere kiss. Her kiss is full of love, good wishes and heavenly magic. A kiss from your mother can mean that she loves you, that she is comforting you, or that she appreciates you. Make sure to kiss her back from time to time.
93. Erin Kelly Tells What a Good Mother Does
A good mother loves fiercely but ultimately brings up her children to thrive without her. – Erin Kelly
Your mother taught you how to use the toilet and how to tie your shoes. She probably helped you pick out your college classes and was there for you when you got married and had children of your own. She has taught you how to live without her, though you will always live with her love inside of your heart no matter where life takes you.
94. Mabel Hale and the Power of Mom
Mothers possess a power beyond that of a king on his throne. – Mabel Hale
A mother's love can move mountains. Your beloved mother may have gone to bat for you more than once, threatened your bullies, and ruled her home just like a queen. The power of a mother is not to be trifled with. Just ask a mother bear.
95. Mitch Albom and Your Mom as Your Beginning
But behind all your stories is always your mother's story, because hers is where yours begins. – Mitch Albom
You might be an independent person from your mother, but you came from her cells and you are a part of her story. Your story was born from her story, and her story from her mother's story. Your ancestry holds the patterns and secrets of your family line.
96. Amanda Downum on How Moms Answer Prayers
The daughter prays; the mother listens. – Amanda Downum
Even if you are a son, your mother hears your prayers and reads between your lines to see your hearts desires. She listens to the innermost wishes you have and will do anything she can to help you. Let your mother show up and support your prayers.
97. Alice Walker and What Her Mother Did
My mother had handed down respect for the possibilities—and the will to grasp them – Alice Walker
A truly optimistic mother will always let you know that anything is possible. She will help you find the possibilities that exist within your dilemmas and inspire you to have the faith to reach out and grab a good one! She believes in you probably more than you believe in yourself. You should listen to her, she's a wise lady.
98. Maria Shriver on the Big Job of Moms
Having kids—the responsibility of rearing good, kind, ethical, responsible human beings—is the biggest job anyone can embark on. – Maria Shriver
Your mother worked hard to raise you even though she had her own shortcomings. She did the best she could to instill qualities in you that would make you a well-rounded and respectful person. If you took her lessons to heart, then make sure to thank her profusely for them this Mother's Day.
99. Myla and Jon Kabat-Zinn on New Possibilities
In giving birth to our babies, we may find that we give birth to new possibilities within ourselves – Myla and Jon Kabat-Zin
Your birth sparked some new life into your mother and she loves you for it. A new love was born the day you came into the world and your mother took on the role of raising you. It's a hard job to be a mother, so make sure to pamper your mother every chance you get.
100. Laura Stavoe Harm on the Secret of Women
We have a secret in our culture, and it's not that birth is painful. It's that women are strong – Laura Stavoe Harm
Birth is not the most comfortable of experiences, but the strength of women is pure and deep. Giving birth is a primal and instinctual process. Your mother is strong simply for bringing you into this world, but she is also strong for facing all that motherhood has presented her with.
101. Cardinal Mermillod on the Place of Mom
A mother is she who can take the place of all others but whose place no one else can take. – Cardinal Mermillod
A mother can be a friend, a confidant, a care giver, and a great source of support. Finding someone to take her place is impossible. She won't be around forever so make sure to let her know how much you appreciate her every chance you get.
102. Jodi Picoult States the Best Place to Cry
My mother… she is beautiful, softened at the edges and tempered with a spine of steel. I want to grow old and be like her. – Jodi Picoult
Wanting to emulate your mother is one of the most flattering things you can do. Look at her strong points and know that by default you inherited some of her attributes just by being her child. Celebrate her successes and be a devoted fan of hers.
103. Mark Twain Wants to Be Like Mom
My mother had a great deal of trouble with me, but I think she enjoyed it. – Mark Twain
I'm sure you can remember the trouble you have given your mother over the years. You might have given her trouble just yesterday! Mothers don't often enjoy heartache from their children but sometimes the things that drive your mom the craziest are the things she loves the most about you.
104. Diego Maradona on How He Was Raised
My mother thinks I am the best. And I was raised to always believe what my mother tells me. – Diego Maradona
Your mother is smarter than you probably will ever realize. You have never lived this life without her and she knows you inside and out. When she tells you all the good things she's sees in you, make sure to listen. She's no dummy that mom of yours.
105. Ricki Lake on the Greatness and Difficulty of Motherhood
Motherhood is the greatest thing and the hardest thing. – Ricki Lake
Nothing of value is gained the easy way. The choice of raising you has included some of the most joyful and challenging experiences to your mother. You have made her cry more than you know, she worries and loves you more than you probably know. Your love and happiness means the absolute most to your mother.