While many Americans welcome the Memorial Day weekend as a chance to relax and spend time with family and friends, the real reason behind this federal holiday should never be forgotten. A time to remember and honor the brave men and women who have died in military service to the United State of America, this holiday – which falls on the last Monday of May – is also a time to reflect on the meaning of sacrifice, both by the fallen and the loved ones they left behind.
Originally known as Decoration Day, this special date offers a dedicated time to pay homage to those we have lost, but if you are struggling to find the right words to convey your heartfelt gratitude to the fallen, these Memorial Day quotes will help you to say what you want to say.
Beautifully written from the heart, these Memorial Day quotes speak not just of courage and loss, but also of freedom, hope, and the debt we owe to those whose courage has prevailed in the most horrific of times. Whether you are simply looking for inspiration for your own private reflections or to include in a speech, card, or as comfort to others, these simple words are a way to acknowledge the sacrifices that were made to allow us, and our children, and our children's children to live freely and without fear.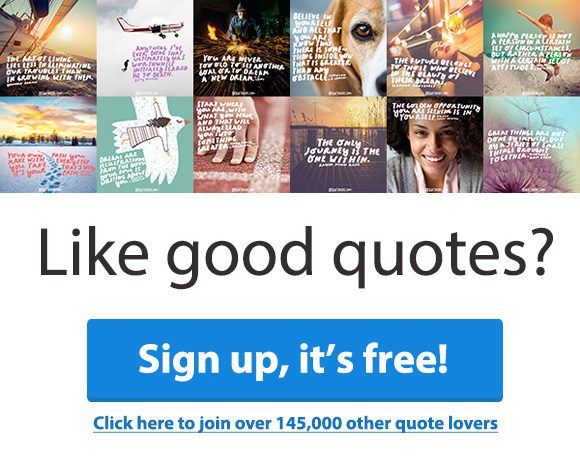 If you're grieving from the loss of a family member or friend in the military, take a look at these grief quotes or if you need ideas for another military holiday, see these veterans day quotes.
Memorial Day Quotes
"Better to die fighting for freedom then be a prisoner all the days of your life." – Bob Marley
"This is the day we pay homage to all those who didn't come home. This is not Veterans Day, it's not a celebration, it is a day of solemn contemplation over the cost of freedom." – Tamra Bolton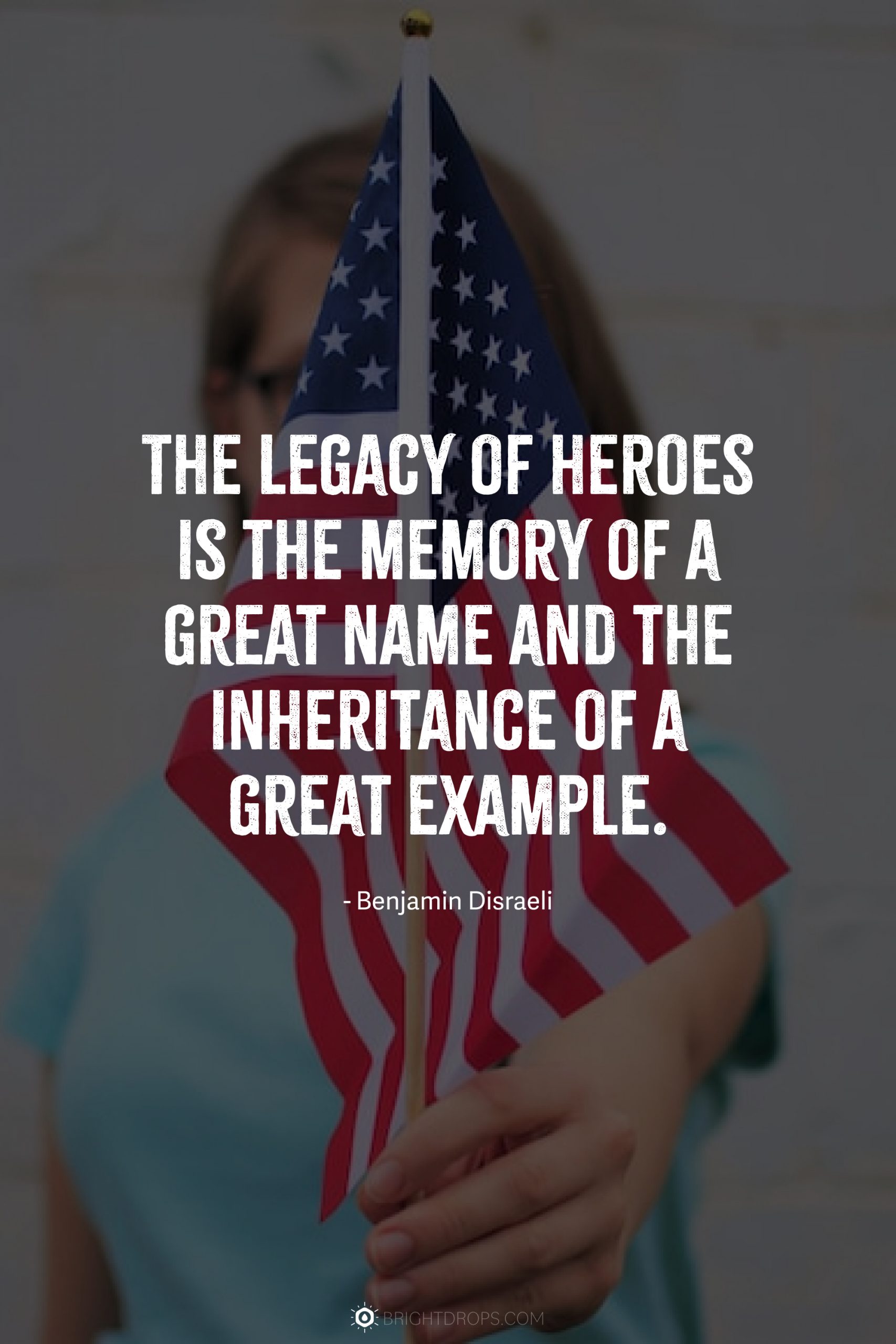 "The legacy of heroes is the memory of a great name and the inheritance of a great example." – Benjamin Disraeli
You may also like: The most inspirational quotes of all-time: https://brightdrops.com/best-inspirational-quotes
"And I'm proud to be an American, where at least I know I'm free. And I won't forget the men who died, who gave that right to me." – Lee Greenwood
"No man is entitled to the blessings of freedom unless he be vigilant in its preservation." – Gen. Douglas MacArthur
"Freedom makes a huge requirement of every human being. With freedom comes responsibility." – Eleanor Roosevelt
Related: Eleanor Roosevelt Quotes
"In war there is no substitute for victory." – Douglas MacArthur
"The bravest thing you can do when you are not brave is to profess courage and act accordingly." – Corra May Harris
"It is well that war is so terrible. We should grow too fond of it." – Robert E. Lee
"The veterans of our military services have put their lives on the line to protect the freedoms that we enjoy. They have dedicated their lives to their country and deserve to be recognized for their commitment." – Judd Gregg
"We often take for granted the very things that most deserve our gratitude." – Cynthia Ozick
"As America celebrates Memorial Day, we pay tribute to those who have given their lives in our nation's wars." – John M. McHugh
"The patriot's blood is the seed of freedom's tree." – Thomas Campbell
"A hero is someone who has given his or her life to something bigger than oneself." – Joseph Campbell
"Who kept the faith and fought the fight; the glory theirs, the duty ours." – Wallace Bruce
"May the sun in his course visit no land more free, more happy, more lovely, than this our own country!" – Sen. Daniel Webster
"And if words cannot repay the debt we owe these men, surely with our actions we must strive to keep faith with them and with the vision that led them to battle and to final sacrifice." – Ronald Reagan
"Without memory, there is no culture. Without memory there would be no civilization, no future." – Elie Wiesel
"I believe our flag is more than just cloth and ink. It is a universally recognized symbol that stands for liberty, and freedom. It is the history of our nation, and it's marked by the blood of those who died defending it." – John Thune
"In the aftermath, we are because they were." – RJ Heller
"True patriotism hates injustice in its own land more than anywhere else." – Clarence Darrow
"America without her soldiers would be like God without His angels." – Claudia Pemberton
"I only regret that I have but one life to lose for my country." – Nathan Hale
"America is hope. It is compassion. It is excellence. It is valor." – Paul Tsongas
"Only the dead have seen the end of war." – Plato
"It doesn't take a hero to order men into battle. It takes a hero to be one of those men who goes into battle." – Norman Schwarzkopf
"I have long believed that sacrifice is the pinnacle of patriotism." – Bob Riley
"This nation will remain the land of the free only as long as it is home of the brave." – Elmer Davis
"There is nothing nobler than risking your life for your country." – Nick Lampson
"I am thankful that there are those among us who have sacrificed dearly on behalf of us. And I ardently pray to God that I might be less like myself and more like them." – Craig D. Lounsbrough
"Heroism doesn't always happen in a burst of glory. Sometimes small triumphs and large hearts change the course of history." – Mary Roach
"Don't forget who your heroes are, what they mean to you, and why they mean that to you." – Gale Harold
"A hero is one who knows how to hang on one minute longer." – Novalis
"Duty, Honor, Country. Those three hallowed words reverently dictate what you ought to be, what you can be, what you will be." – Douglas Macarthur
"How important it is for us to recognize and celebrate our heroes and she-roes." – Maya Angelou
"The willingness of America's veterans to sacrifice for our country has earned them our lasting gratitude." – Jeff Miller
"Some people live an entire lifetime and wonder if they have ever made a difference in the world. A veteran does not have that problem." – Ronald Reagan
"True bravery is shown by performing without witness what one might be capable of doing before all the world." – Francois de La Rochefoucauld
"As we set today aside to honor and thank our veterans, let us be mindful that we should do this every day of the year and not just one." – Beth Pennington
"To be heroic is to be courageous enough to die for something." – Criss Jami
"Where liberty dwells, there is my country." – Benjamin Franklin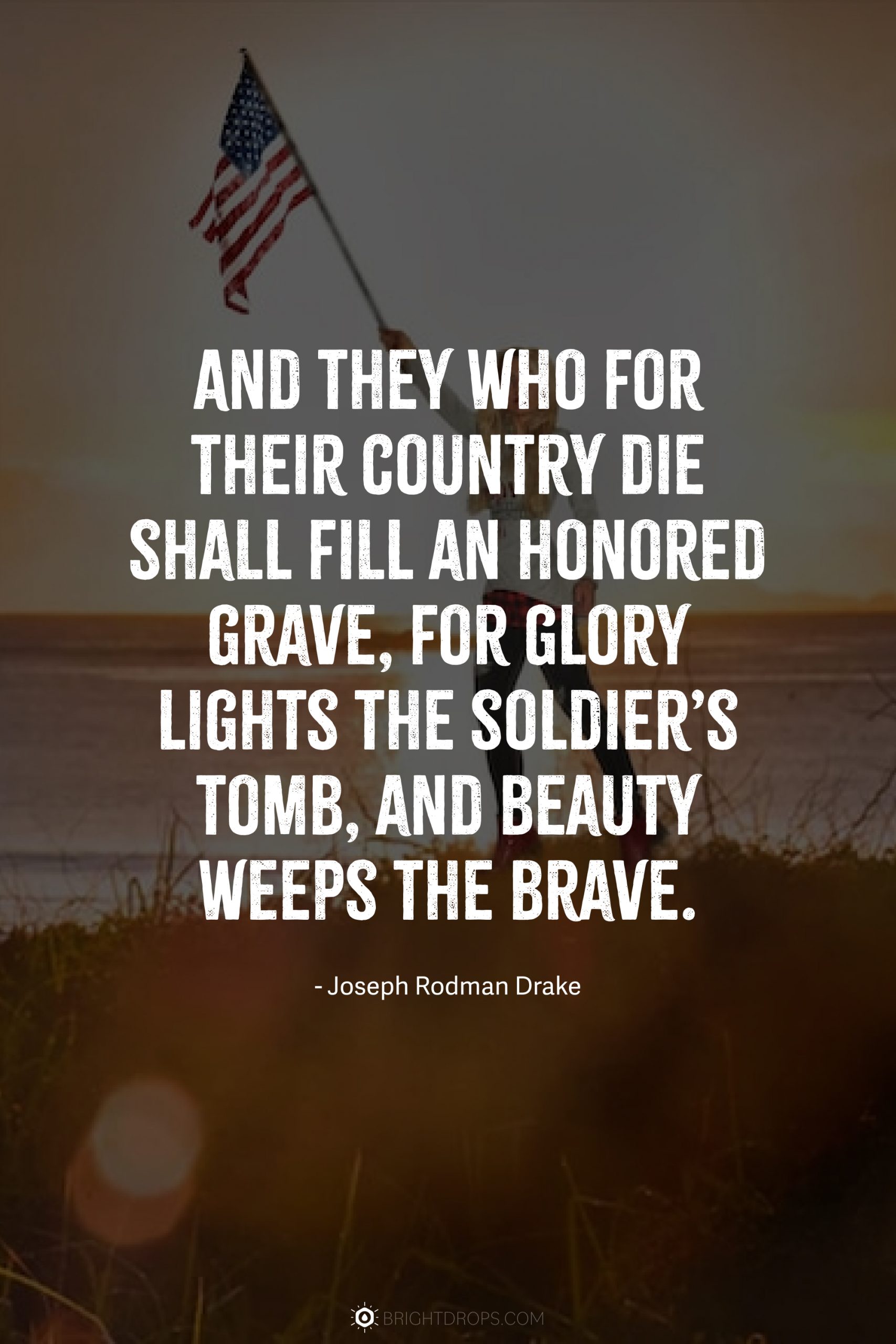 "And they who for their country die shall fill an honored grave, for glory lights the soldier's tomb, and beauty weeps the brave." – Joseph Rodman Drake
"Remembering our loved ones is breathing life into their fading images, that we might once more see their faces and pass along a tearful I miss you." – Richelle E. Goodrich
"You will never do anything in this world without courage. It is the greatest quality of the mind next to honor." – Aristotle
"My fellow Americans, ask not what your country can do for you, ask what you can do for your country." – John F. Kennedy
"On thy grave, the rain shall fall from the eyes of a mighty nation!" – Thomas William Parsons
"The brave die never, though they sleep in dust: Their courage nerves a thousand living men." – Minot J. Savage
"Never in the field of human conflict was so much owed by so many to so few." – Winston Churchill
"Without heroes, we are all plain people, and don't know how far we can go." – Bernard Malamud
"Liberty is never unalienable; it must be redeemed regularly with the blood of patriots or it always vanishes. Of all the so-called natural human rights that have ever been invented, liberty is least likely to be cheap and is never free of cost." – Robert A. Heinlein
"People sleep peaceably in their beds at night only because rough men stand ready to do violence on their behalf." – Richard Grenier
"Courage is contagious. When a brave man takes a stand, the spines of others are often stiffened." – Billy Graham
"He loves his country best who strives to make it best." – Robert G. Ingersoll
"As we set today aside to honor and thank our veterans, let us be mindful that we should do this every day of the year and not just one." – Beth Pennington
"We come, not to mourn our dead soldiers, but to praise them." – Francis A. Walker
"It is foolish and wrong to mourn the men who died. Rather we should thank God that such men lived." – George S. Patton
"We must dare to be great; and we must realize that greatness is the fruit of toil and sacrifice and high courage." – Theodore Roosevelt
"In peace there's nothing so becomes a man as modest stillness and humility." – William Shakespeare
"Our obligations to our country never cease but with our lives." – John Adams
"Then join hand in hand, brave Americans all! By uniting we stand, by dividing we fall." – John Dickinson
"This will remain the land of the free so long as it is the home of the brave." – Elmer Davis
"Liberty isn't free, despite the fact that we 'freely' disregard that fact." – Craig D. Lounsbrough
"Patriotism is supporting your country all the time, and your government when it deserves it." – Mark Twain
More Good Holiday Quotes: