Inspirational sayings and quotes are not just some words to put on a poster. They provide insight into the deepest parts of life and being a good human being. Remember these sayings by heart and use them when you need guidance.
"All of us, at some time or other, need help. Whether we're giving or receiving help, each one of us has something valuable to bring to this world. That's one of the things that connects us as neighbors–in our own way, each one of us is a giver and a receiver." – Mr. Rogers
"An obstacle is often a stepping stone." – Prescott
"How am I going to live today in order to create the tomorrow I'm committed to?" – Anthony Robbins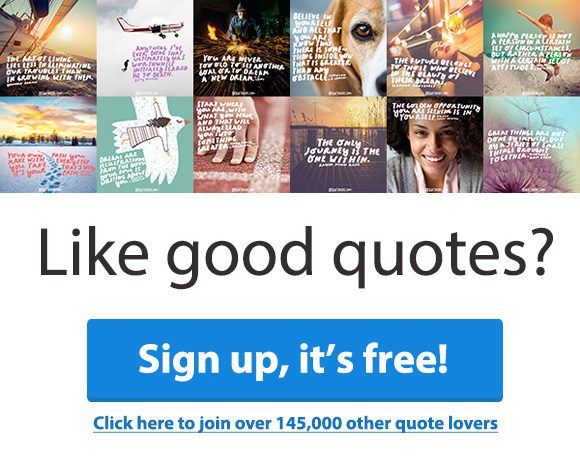 "When I let go of what I am, I become what I might be." – Lao Tzu
"Courage is the first of human qualities because it is the quality which guarantees all others." – Winston Churchill
"Do not let what you cannot do interfere with what you can do." – John Wooden
"It's not always that we need to do more but rather that we need to focus on less." – Nathan W. Morris
"Absorb what is useful, reject what is useless, add what is specifically your own." – Bruce Lee
"There is no traffic jam along the extra mile." – Roger Staubach
"When one door of happiness closes, another opens, but often we look so long at the closed door that we do not see the one that has been opened for us." – Helen Keller
"A mind troubled by doubt cannot focus on the course to victory." – Arthur Golden
"Amateurs sit and wait for inspiration, the rest of us just get up and go to work." – Stephen King
"If you have time to whine then you have time to find a solution." – Dee Dee Artner
"The question isn't who is going to let me; it's who is going to stop me." – Ayn Rand
"Let no feeling of discouragement prey upon you, and in the end you are sure to succeed." – Abraham Lincoln
"Make yourself more efficient and touch more people. That's the formula. Now make more money." – Jon Robert Quinn
"Everything you want is on the other side of fear." – Jack Canfield
"I've missed more than 9000 shots in my career. I've lost almost 300 games. 26 times I've been trusted to take the game winning shot and missed. I've failed over and over and over again in my life. And that is why I succeed." – Michael Jordan
"Either you run the day, or the day runs you." – Jim Rohn
"Women will have achieved true equality when men share with them the responsibility of bringing up the next generation." – Ruth Bader Ginsberg
"If you don't pay appropriate attention to what has your attention, it will take more of your attention than it deserves." – David Allen
"Work to become, not to acquire." – Elbert Hubbard
"Every strike brings me closer to the next home run." – Babe Ruth
"The journey of a thousand miles begins with one step." – Lao Tzu
"Nurture your mind with great thoughts. To believe in the heroic makes heroes." – Benjamin Disraeli
"I find that the harder I work, the more luck I seem to have." – Thomas Jefferson
"Every truth passes through three stages before it is recognized. In the first, it is ridiculed. In the second, it is opposed. In the third, it is regarded as self evident." – Arthur Schopenhauer
"Don't worry about failures, worry about the chances you miss when you don't even try." – Jack Canfield
"I am thankful for all of those who said NO to me. It's because of them I'm doing it myself." – Albert Einstein
"Nobody ever wrote down a plan to be broke, fat, lazy, or stupid. Those things are what happen when you don't have a plan." – Larry Winget
"Great acts are made up of small deeds." – Lao Tzu
"What seems to us as bitter trials are often blessings in disguise." – Oscar Wilde
"You can never cross the ocean unless you have the courage to lose sight of the shore." – Christopher Columbus
"The future depends on what you do today." – Mahatma Gandhi
"Look at the sparrows; they do not know what they will do in the next moment. Let us literally live from moment to moment." – Mahatma Gandhi
"You can't use up creativity. The more you use, the more you have." – Maya Angelou
"Vision without action is a daydream. Action without vision is a nightmare." – Japanese Proverb-
"I have learned over the years that when one's mind is made up, this diminishes fear." – Rosa Parks
"Our lives begin to end the day we become silent about things that matter." – Martin Luther King Jr.
"Defeat is not bitter unless you swallow it." – Joe Clark
"Education costs money. But then so does ignorance." – Sir Claus Moser
"Do you want to know who you are? Don't ask. Act! Action will delineate and define you." – Thomas Jefferson
"The only way to do great work is to love what you do." – Steve Jobs
"Your only limit is you." – Unknown
"Whoever loves much, performs much, and can accomplish much, and what is done in love is done well." – Vincent Van Gogh
"You may find the worst enemy or best friend in yourself." – English Proverb
"Don't wait. The time will never be just right." – Napoleon Hill
"Whatever the mind of man can conceive and believe, it can achieve." – Napoleon Hill
"Do not go where the path may lead, go instead where there is no path and leave a trail." – Ralph Waldo Emerson
"Starve your distraction and feed your focus." – Unknown
"Style is knowing who you are, what you want to say, and not giving a damn." – Gore Vidal
"Too many of us are not living our dreams because we are living our fears." – Les Brown
"Every day we have plenty of opportunities to get angry, stressed or offended. But what you're doing when you indulge these negative emotions is giving something outside yourself power over your happiness. You can choose to not let little things upset you." – Joel Osteen
"Even if you're on the right track, you'll get run over if you just sit there." – Will Rogers
"Keep away from people who try to belittle your ambitions. Small people always do that, but the really great makes you feel that you, too, can become great." – Mark Twain
"Build your own dreams, or someone else will hire you to build theirs." – Farrah Gray
"Knowing trees, I understand the meaning of patience. Knowing grass, I can appreciate persistence." – Hal Borland
"I have been impressed with the urgency of doing. Knowing is not enough; we must apply. Being willing is not enough; we must do." – Leonardo da Vinci
"Nothing will work unless you do." – Maya Angelou
"A goal is not always meant to be reached; it often serves simply as something to aim at." – Bruce Lee
"Some men see things as they are and say why – I dream things that never were and say why not." – George Bernard Shaw
"Luck is a dividend of sweat. The more you sweat, the luckier you get." – Ray Kroc
"It is not enough to aim, you must hit." – Italian Proverb
"How wonderful it is that nobody need wait a single moment before starting to improve the world." – Anne Frank
"The great thing in this world is not so much where you stand, as in what direction you are moving." – Oliver Wendell Holmes
"If opportunity doesn't knock, build a door." – Milton Berle
"Though no one can go back and make a brand new start, anyone can start from now and make a brand new ending." – Carl Bard
"Every noble work is at first impossible." – Thomas Carlyle
"The mind is everything. What you think you become." – Buddha
"The man who has confidence in himself gains the confidence of others." – Hasidic Proverb
"You can't build a reputation on what you are going to do." – Henry Ford
"I don't believe in magic. I believe in hard work." – Richie McCaw
"The best way to predict the future is to create it." – Abraham Lincoln
"I alone cannot change the world, but I can cast a stone across the water to create many ripples." – Mother Teresa
"Excellence is an art won by training and habituation. We do not act rightly because we have virtue or excellence, but we rather have those because we have acted rightly. We are what we repeatedly do. Excellence, then, is not an act but a habit." – Aristotle
"We become what we think about." – Earl Nightingale
"Opportunities don't happen, you create them." – Chris Grosser
"If not us, who? If not now, when?" – John F. Kennedy
"Don't cry because its over, smile because it happened." – Dr. Seuss
"Speak less than you know; have more than you show." – William Shakespeare
"You were born to win, but to be a winner, you must plan to win, prepare to win, and expect to win." – Zig Ziglar
"Start by doing what is necessary, then what is possible, and suddenly you are doing the impossible." – Francis of Assisi
"I am always doing that which I cannot do, in order that I may learn how to do it." – Pablo Picasso
"If you're offered a seat on a rocket ship, don't ask what seat! Just get on." – Sheryl Sandberg
"The only way of finding the limits of the possible is by going beyond them into the impossible." – Arthur C. Clarke
"I am not a product of my circumstances. I am a product of my decisions." – Stephen Covey
"The key is not to prioritize what's on your schedule, but to schedule your priorities." – Stephen Covey
"The future belongs to those who believe in the beauty of their dreams." – Eleanor Roosevelt
"You are imperfect, you are wired for struggle, but you are worthy of love and belonging." – Brene Brown
"If you are going to achieve excellence in big things, you develop the habit in little matters. Excellence is not an exception, it is a prevailing attitude." – Charles R. Swindoll
"It is never too late to be what you might have been." – George Eliot
"Nothing worth having comes easy." – Theodore Roosevelt
Best Inspirational Quotes of All-Time:
33 Inspirational Quotes for Women
55 Motivational Quotes That Can Change Your Life
19 Inspirational Life Quotes for When Times Are Hard
166 Deeply Moving Inspirational Quotes About Life
142 Funny (And Relatable) Inspirational Quotes to Celebrate Life