These inspirational quotes for women, from women, will help to light a fire that will burn brightly for years to come.
1. Eleanor Roosevelt on Feeling Inferior
"No one can make you feel inferior without your consent." ~ Eleanor Roosevelt
One of the more famous quotes of Eleanor Roosevelt, this is definitely true and will help greatly in becoming the woman that you want to be. Instead of placing the blame on someone else for making you feel a certain way, take responsibility for letting them make you feel that way. This isn't just true for feelings of inferiority, but for any negative feeling, sad, frustrated, disappointed, etc. You're the one that is in control of how you feel, and others can't bring you down unless you let them.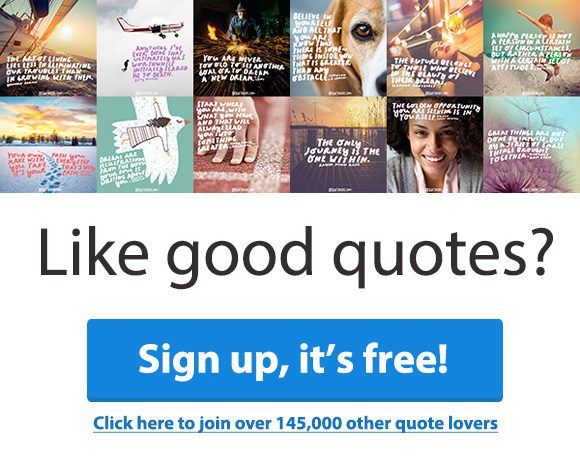 2. J. K. Rowling on the Courage It Takes
"It takes a great deal of courage to stand up to your enemies, but even more to stand up to your friends." ~ J. K. Rowling
It does take courage to make a stand and go up against your enemies, but what happens when it's your friends that you have to stand up to? This is when it becomes very hard indeed to go against the grain and stand up for what you believe is right. So many times young women are lured into what their group of friends is saying or doing, even when they know it's not right. It may end up that you're not friends with those people anymore, but you'll make new friends that share your values.
3. Melissa Etheridge Talks About Your Power and Beauty
"You are more powerful than you know; you are beautiful just as you are." ~ Melissa Etheridge
This is a beautiful quote that will help you realize just how powerful you really are, and to stop spending so much time trying to become beautiful. You already are beautiful, and the power you possess will reveal itself over your lifetime. It's enough to know that you have power, and that it will continue to grow and expand as you allow it. The good news is that realizing you're beautiful just as you are right now is the first step to harnessing the power within you and accomplishing more in life.
4. Diane Mariechild on the Power of Women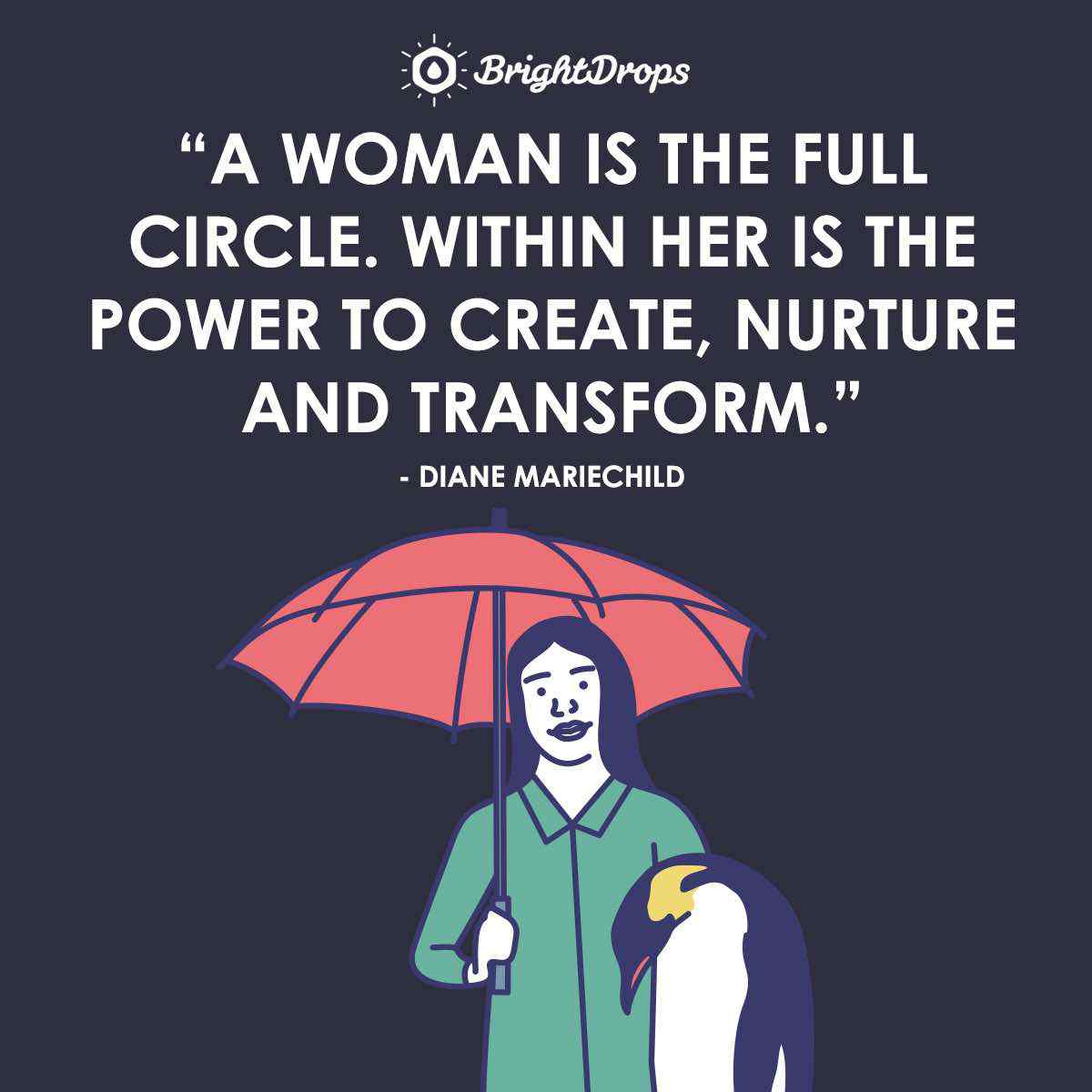 "A woman is the full circle. Within her is the power to create, nurture and transform." ~ Diane Mariechild
It's pretty amazing being a woman, you have all of the essentials for life within you. You're a very nurturing force, and not only have the power to create life, but to incubate it and deliver it to the world. On an individual level you're able to change and become whatever you want, growing and developing into the life that you choose. It is an amazing experience and one that you'll want to create consciously rather than letting others decide what sort of life you'll have. Never forget that you have these powers within you.
5. Gabby Douglas on Speaking for Your Dreams
"Don't be afraid to speak up for yourself. Keep fighting for your dreams!" ~ Gabby Douglas
Speaking up for yourself is a learned habit, no one is just born with it, they had to develop the skill. It's an important skill, and one that will benefit you all the days of your life and help you become the best woman you can be. This dovetails nicely with fighting for your dreams, because when you pursue a dream you're going to have to do a lot of speaking up for yourself. There are those that will try to dissuade you from reaching your dreams and goals and you will have to find your voice.
6. Amelia Earhart on How to Do Things
"The most effective way to do it, is to do it." ~ Amelia Earhart
Instead of pondering what the best strategy is to get something done, you just do it. When you focus on getting it done you'll find ways to get it done better as you're getting it done. So much time can be wasted on a project or a task just by becoming overwhelmed with the size or the difficulty of it. When you get into the mindset of just doing it, no matter what it involves, you'll find that the tasks become easier and everything flows.
7. Ashley Rickards on Creating a Better World
"The power you have is to be the best version of yourself you can be, so you can create a better world." ~ Ashley Rickards
Being the best version of yourself takes effort and a deliberate attempt to do so. You never really know what the best version of yourself is until you start to try to become it. You'll find that once you work on improving yourself, you'll discover a new way to get better, and it becomes a continual process. The opposite is also true, and should be avoided. If you let yourself slide, you'll find new ways to continue that slide and become a version of yourself you never wanted to be.
8. Katharine Hepburn on Bending the Rules
"If you obey all the rules, you miss all the fun." ~ Katharine Hepburn
They say that some rules are made to be broken, and still others are made to be bent. She's not saying that you should break the law, but our society has so many rules put in place that if you conform to them all you might have a bland and vanilla time here. Find out which rules are getting in the way of some good clean fun, and test the boundaries. Life isn't about staying within the lines, it's about doing what you want without getting in the way of others doing what they want.
9. Madeleine Albright on Silencing Your Voice
"It took me quite a long time to develop a voice, and now that I have it, I am not going to be silent." ~ Madeleine Albright
It may take you a while to find your voice and develop it into one that can be heard, but once you do have it you won't ever want to let it go. Imagine someone trying to silence your voice after all the trouble you've gone through to get it? The nerve of some people! That's what makes this quote so memorable, it's speaks to the part of us that doesn't want to give up the things we've worked so hard to attain. First, work on developing your voice, and you won't have to worry about defending it, that will come naturally.
10. Oprah on How to Soar
"Forget about the fast lane. If you really want to fly, just harness your power to your passion" ~ Oprah Winfrey
Leave it to Oprah to talk about how to live life in the real fast lane. Why drive when you can fly? She says that all you need to do is connect your power to your passion and off you go. Think about how Oprah has lived her life. She definitely got her power and her passion linked up, and it has provided her the energy and drive to become a billionaire. She is entirely self-made, which makes her a great role model for young women that want to earn a lot of money and are starting out with little.
11. Emma Stone Explains Real Beauty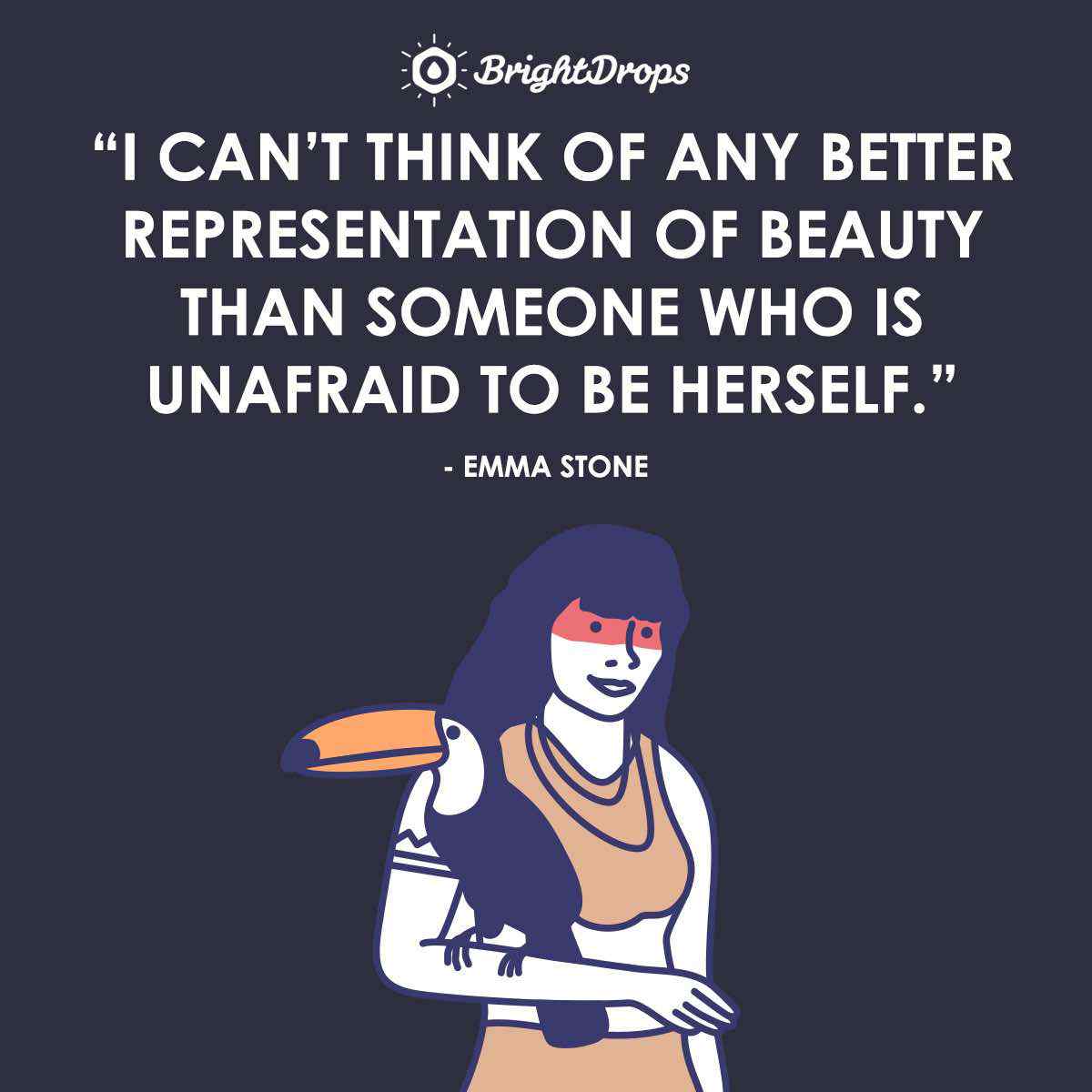 "I can't think of any better representation of beauty than someone who is unafraid to be herself." ~ Emma Stone
This is a great quote about beauty because it doesn't have anything to do with physical appearance. She's saying that true beauty comes from the ability to be yourself, no matter what sort of person you are. In our society so much emphasis is placed on looks that we've lost sight of what real beauty is. There isn't just one ideal when it comes to beauty as far as looks go, but what she's saying here is that there is one ideal for beauty, and that's to be yourself no matter what.
12. Maya Angelou on Measuring Life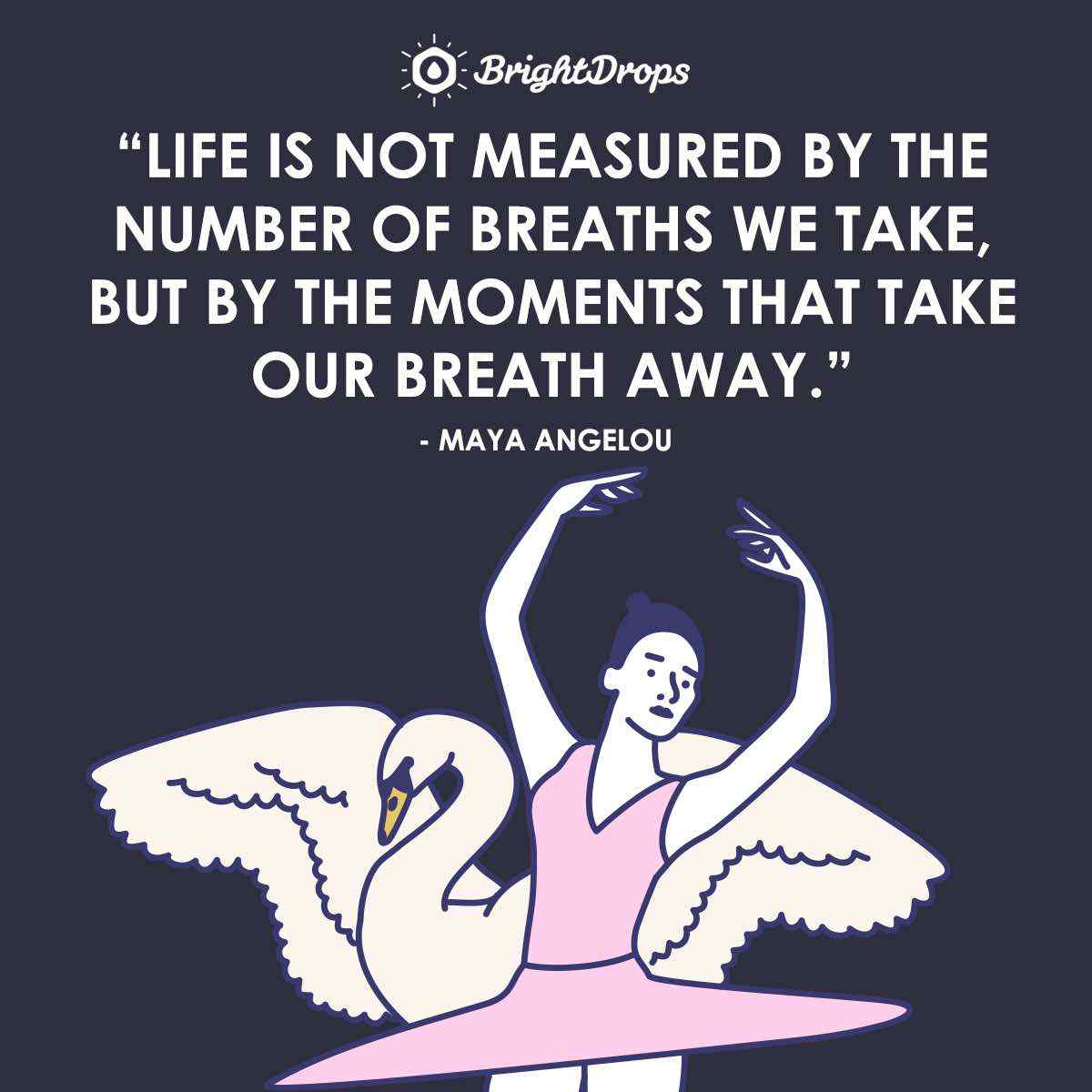 "Life is not measured by the number of breaths we take, but by the moments that take our breath away." ~ Maya Angelou
Here's a great yardstick for life, not the number of years that we rack up but the number of times we have those moments of awe that make life worth living. Be sure that as you're living your life you are searching out moments that will take your breath away, because that's what we're here for, to experience joy and awe and all of the good things that life has to offer. If you don't lose sight of this, you'll have an amazing life experience and you'll keep that inner youth all the days of your life.
13. Taylor Swift Says Don't Stomp on People
"It's possible to climb to the top without stomping on other people." ~ Taylor Swift
Most people think that the rich and famous have trampled over lots of people to get where they are. Taylor Swift is trying to set the record straight here to say that it is possible to accomplish big things without exploiting anyone. Few can deny that she's reached a successful position in her industry, and to hear that she was able to do that without "stomping on other people" helps the rest of us realize that you can get where you want to go without hurting anyone or being two-faced.
14. Ruth Gordo on the Courage Muscle
"Courage is like a muscle. We strengthen it by use." ~ Ruth Gordo
Make sure that you flex your courage muscle daily. That way when you really need it for something really scary it will be highly developed through daily use. Doing something courageous each day means finding something that you're fearful of and overcoming that fear to do the thing that you wanted to do. It doesn't have to be a big thing at first, and you'll want to start off with small things so that you build up your confidence in your ability to be courageous. As your confidence grows, you can take on bigger and bigger things.
15. Beyonce Knowles on Taking the Power
"Power is not given to you. You have to take it." ~ Beyonce Knowles
If you want to have power, it's yours for the taking but you actually have to grab it, it won't be handed to you. This is a quote that can come in handy if you're thinking that you will breeze through life and have things given to you without any effort. Taking the power may not be an easy task, which is why so many people never get any, but that just makes it that much more worthwhile. With power you're able to have more influence over the world around you, and you'll have an easier time getting what you want.
16. Mother Teresa Tells How to Do Things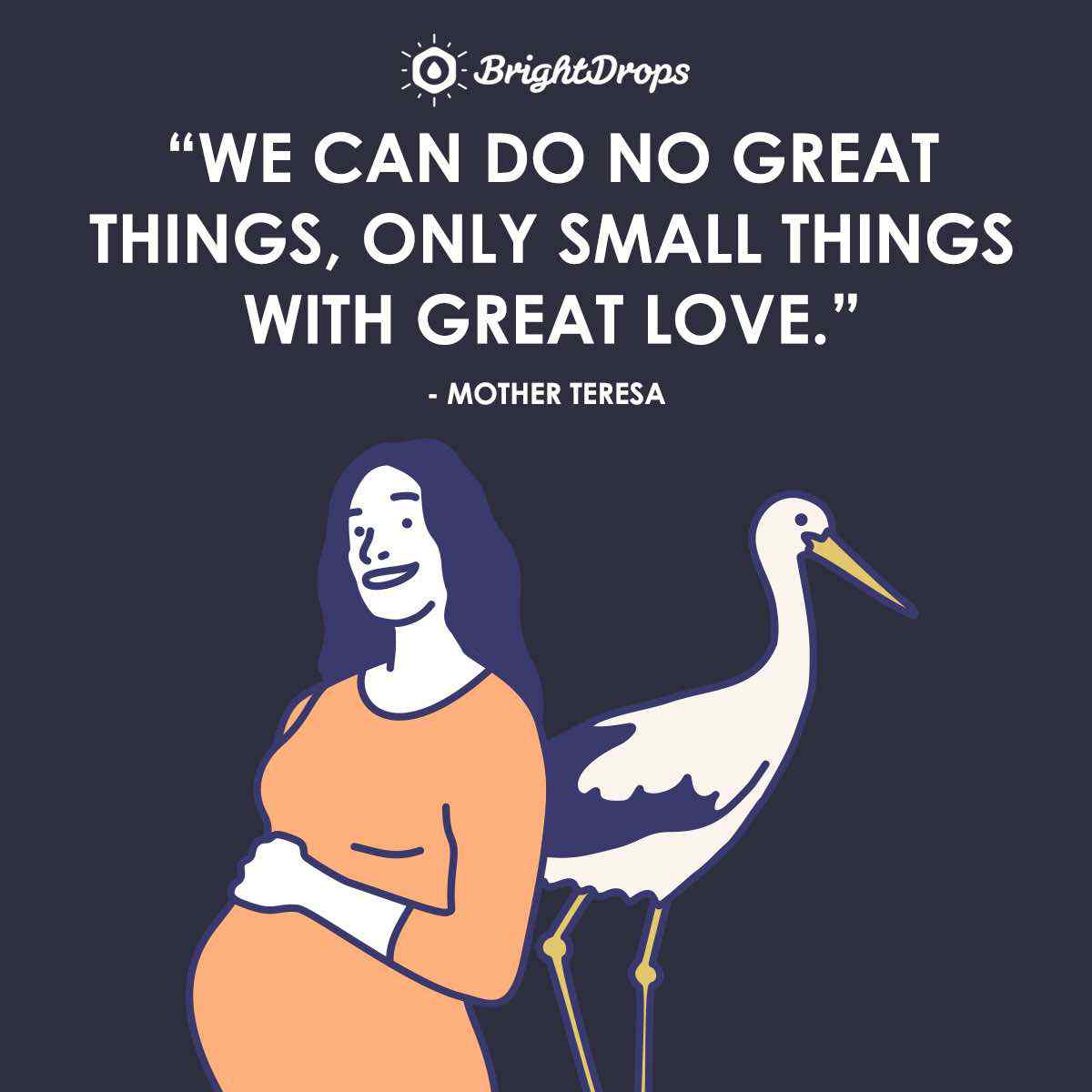 "We can do no great things, only small things with great love." ~ Mother Teresa
Only Mother Teresa has the credibility to talk about the small things that lead to great things in our lives. She was the perfect model for doing small things with great love. It's always nice when the speaker of a quote is also a shining example for what she is saying. What small things will you do today with great love? It is the culmination of these small things done with great love that become something great, and instead of focusing on the bigger picture you have to focus on doing those small things in a loving way.
17. Margaret Thatcher on How Women Get It Done
"If you want something said, ask a man; if you want something done, ask a woman." ~ Margaret Thatcher
Margaret Thatcher hit the nail on the head with this quote. She's saying that women get things done while men spend their time talking about it. It makes you wonder how many famous men had not-so-famous women behind them getting things done. Men are often viewed as the movers and shakers of the world, but women have a knack of getting things done as well, and this is the basis of her quote. It can also be translated as men are better orators, but that's a debate for another day.
18. Byron Katie on the Love of Your Life
"Do you want to meet the love of your life? Look in the mirror." ~ Byron Katie
What a sweet quote that reminds us that the only person you'll ever have your entire life is you, and that if you fall in love with yourself first you'll have an easier time. The best part about this quote is that it doesn't mean you can't find love in another, but if you don't love yourself you're going to have trouble attracting that special someone into your life. It starts with you first, and finding a happy place with yourself, which will make others see the value you possess and treat you accordingly.
19. Tyra Banks with a Fierce Quote for Women
"You have what it takes to be a victorious, independent, fearless woman." ~ Tyra Banks
Here's a life lesson that you would be wise to internalize. If you want to greet the world in a fearless way, if you want to be independent, and be victorious in the quest to achieve your goals and dreams, you have to believe you have what it takes first. It's easy to think that you can have these things without belief, but it starts with belief and you can't allow anything to come into your life until you believe it first. Memorize this quote, read it everyday until it becomes a part of you, and you'll see it unfold in your life.
20. Ayn Rand Gets You In the Right Mindset
"The question isn't who's going to let me; it's who is going to stop me." ~ Ayn Rand
This is all about a mindset shift from being someone that lets others dictate what they accomplish in life, and someone that does what they decide they want to do. It's a great way to get out of the victim mentality that plagues so many women. If you want to have something, do something, or be something, it's a matter of making the decision and seeing it though, not leaving it up to the whims of someone else. So start the day today knowing that no one will stop you but you.
21. Coco Chanel Sets Them Straight
"I don't care what you think about me. I don't think about you at all." ~ Coco Chanel
Anytime you start to get caught up in the way others think about you, remember this quote. You don't need to think about what others think of you, and there's a lot of reasons why you shouldn't waste time thinking about it. There's no way to know exactly what they think of you, and there's no way to control what they think. The only thing you can control is the things you think about, and when you stop wasting time on thinking about people that don't matter, you can focus more on the things that are truly important.
22. Ingrid Bergman Defines Success and Happiness
"Success is getting what you want, happiness is wanting what you get." ~ Ingrid Bergman
Here is a definition of both success and happiness that seems to resonate with something deep inside the human spirit. So many times it seems success and happiness defy definition, but really you'd have to say you're successful if you're getting what you want. So many people get what they want but aren't happy, which means that when they got what they want they found out it wasn't enough, or wasn't what they thought it would be. Be successful and happy by wanting what you get, and getting what you want.
23. Victoria Justice Says What Power Is
"Power to me is the ability to make a change in a positive way." ~ Victoria Justice
We all have the ability to change in a positive way, so according to this quote we all have power. If you ever feel powerless, remember this phrase and try to make a positive change in your life. The feeling of having no power may be a signal that you need to make a change. It's best not to wallow in that feeling and have it become a habitual thing, always be striving to feel your best and listening to your emotions, as they are the key to guiding you through life. When you start making positive changes, see how powerful you feel.
24. Alice Walker on Giving Up Your Power
"The most common way people give up their power is by thinking they don't have any." ~ Alice Walker
You don't ever want to give up your power, and one of the ways this happens is by thinking you don't have power in the first place. The powers that be may be in place, but there's nothing saying that you can't also wield your power. When you embrace the fact that you have inherent power, you'll find that you're never without it, even in the face of adversity, or when confronted by those that seem to be more powerful than you. Always know that you have power and never give it up.
25. Ariel Winter on the Way You Are
"No matter what you look like or think you look like you're special and loved and perfect just the way you are." ~ Ariel Winter
Here's the best inspirational quotes we've seen to make you feel good no matter how many times you read it, and at any point during the day. This would be one that you'd want to memorize so that you always have it in your mind. It's also a great one to say to someone you love when they're feeling down or having a bad day because they're unhappy about the way they look. We place so much importance on looks that it's easy to feel not not so special, unloved, and imperfect. This quote helps fix that.
26. Erica Jong on Taking Risks
"And the trouble is, if you don't risk anything, you risk more." ~ Erica Jong
Don't be afraid to take risks, because if you think you're playing it safe you really aren't. There's plenty more to lose by not risking anything, such as having a boring life and not accomplishing anything of merit. The key is making calculated risks and following your instincts. Take risks that feel good, and follow your bliss. Don't let a risk stand in the way of doing what you want to do. Make sure that you measure the risk and always be risking something so that you have an interesting life.
27. Estée Lauder on Dreaming and Working
"I never dreamed about success. I worked for it." ~ Estée Lauder
Here's a success tip from someone that achieved high levels of success. She's saying that dreaming of success won't get you there all by itself. You have to have a dream, but you'll stay a dreamer unless you back up your dream with work. Learn this lesson early on in your life and it will pay dividends all the time. If things aren't working out the way you want them to it likely means you're not putting in enough work to make them happen. Get a clear focus, a clear dream, a clear goal, and then follow up with focused work.
28. Anais Nin on Living an Expanded Life
"Life shrinks or expands in proportion to one's courage." ~ Anais Nin
Make sure that your life is always expanding by being courageous. Having your life shrink is no fun at all, and it does happen if you're not careful. You can travel the world on a shoestring, start your own business, and find the love of your life all at the same time if you're courageous enough. On the flip side you can see your friend list shrink, see your bank account dwindle, and end up with the wrong person if you're not courageous enough. It's a two-edged sword that you want to be on the right side of.
29. Zaha Hadid on Her Feminist Stance
"Yes, I'm a feminist, because I see all women as smart, gifted, and tough." ~ Zaha Hadid
All women should be feminists if this quote is the definition of what it means to be a feminist. We should all see women as smart, gifted, and tough, and it's very telling that she has to use this as what feminists think. Does this mean that it's not a view shared by everyone? For so long women had to fight just to be considered equals in society and get the right to vote. Even today in America women earn less than men in the same jobs and roles. Worldwide women are still viewed as second class citizens. Why? Let's all adopt the viewpoint in this quote.
30. Louisa May Alcott on Facing the Storms of Life
"I'm not afraid of storms, for I'm learning to sail my ship." ~ Louisa May Alcott
It's alright if storms are upon you, for they'll teach you lots about how to sail your ship. Instead of hoping against hope for calm waters, it's better to embrace the challenges life brings and learn how to handle them. Life is going to present you with a series of events and circumstances that may not be to your liking, and how you deal with them will determine what you get next. Once you learn how to sail your ship, you'll be able to navigate future challenges even better, and recover more quickly.
31. Ally Carter on Doing Things You Can't
"Not knowing you can't do something, is sometimes all it takes to do it." ~ Ally Carter
It's funny to think that you may accomplish things without even knowing that you couldn't do it. It's kind of like the placebo effect, but in reverse. If someone would have told you you couldn't do it, maybe you wouldn't have been able to do it. Think of all of the things you think you can't do, and question why you think you can't do them. Can you not do them because you know you can't, or because you tried them and were not successful? It may be time to try things you once thought you couldn't do.
32. Erma Bombeck on Laughing at Things You Can't Improve
"If you can't make it better, you can laugh at it." ~ Erma Bombeck
There are some things in life that are beyond our control, and even after we do our best to make them better they still stink. At that point it's best not to spend any more energy on them, but just to laugh it off. You have to keep your good feelings going, and not get so caught up on something that is resistant to change. This quote says that you should try to make it better, and if you're not successful at that to simply write it off and find humor in it. This is a good way to go about it since you'll go crazy the other way.
33. Jenette Stanley on Being the Girl That Didn't Stay Beaten
"Don't be the girl who fell. Be the girl who got back up." ~ Jenette Stanley
Falling down is part of life, but you're only beaten if you fall down and don't get back up. As long as you keep getting back up you're going to eventually reach the goals you set for yourself. Here she's saying that you don't want to go down as the girl that fell but didn't get up, you want to be the girl that got back up and got on with her life and ended up where she wanted to be. It's nice to know that reaching your goals is not the most important part, just the act of continuing to strive for them and never giving up.
(Read this next: 65 Most Inspirational Quotes of All-Time)