We all know that it would be more fun to spend our waking hours doing recreational things, but the truth of life is that to survive we must work. When you're having a rough day at work and you find you're low on motivation, then find a quote or two here to help inspire you through your day.
1. Luther Campbell on Respect and Hard Work
"Goodness and hard work are rewarded with respect." – Luther Campbell
If you make it a point to be a decent human being to others and you work hard at the jobs you've been given, then it is not a far cry to say that others will respect, admire, and count on you. Hard work and kindness can make a person go very far in life.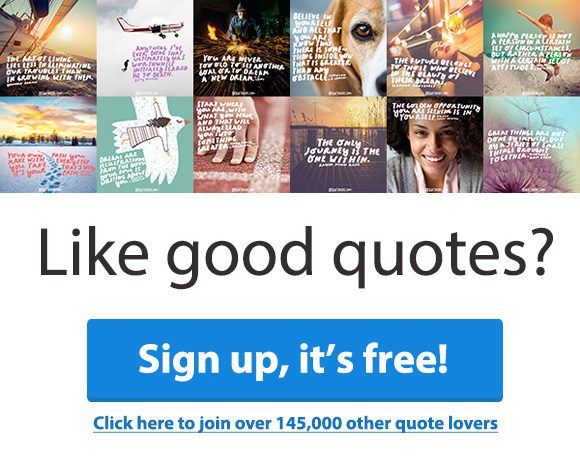 2. Babe Ruth Says Don't Ever Give Up
"It's hard to beat a person who never gives up." – Babe Ruth
Maybe your job has a competitive atmosphere, or maybe you are up for a promotion but so is someone else. If you keep moving forward and never give up, eventually you will win. Keep doing the best job you can at all times and it will eventually pay off.
3. Thomas Jefferson on Work and Luck
"I'm a greater believer in luck, and I find the harder I work the more I have of it." – Thomas Jefferson
Much luck comes from working hard. The harder you work and the longer you keep going, more luck has a chance to come your way. Having a great work ethic and being reliable are things that other people notice and will inevitably reward you for.
4. Sanjo Jendayi Knows the Grind Grows You
"Greatness is sifted through the grind, therefore don't despise the hard work now for surely it will be worth it in the end." – Sanjo Jendayi
Hard work and challenges really do turn us into the people that we are meant to be. We would not grow and learn if we were not challenged. Though your work may be hard, work hard and keep going; you will be a greater person because of it.
5. Joseph Barbara Knows Hard Work Pays Off
"Happiness is the real sense of fulfillment that comes from hard work." – Joseph Barbara
Fulfillment is richer when you've put the hard work in to create something with your drive, your work ethic, and your passion. Stepping back to see that the blood, sweat, and tears are worth it is a divine feeling indeed. Hard work gives you something to be proud of. Put it on your resume!
6. Helena Rubinstein on Hard Work and Staying Young
"Hard work keeps the wrinkles out of the mind and spirit." – Helena Rubinstein
Being lazy makes one obsolete and boring. Hard work stretches and grows a person's mind, spirit, and even the muscles in the body. Hard work gives you a chance to learn new things and prove what you're good at. Stretch yourself and go to work with the intent to work hard so you stay young in spirit and mind.
7. John Ruskin Says It's What You Become
"The highest reward for man's toil is not what he gets for it, but what he becomes by it." – John Ruskin
Life is not about what happens to us, it is about what we become because of what has happened to us. Hard work and challenges create humility, strength, and expertise in any of us if we but let them. Let your hard work mold you into an even stronger version of yourself.
8. Jim Rohn Begs You to Be Better
"Don't wish it were easier. Wish you were better." – Jim Rohn
These inspirational quotes for work sure do cut through the crap, don't they? Instead of wishing that your job were easier, wish that you were better at doing it. Try doing your same old job in a different way or with a different attitude and see how much you shift into a more positive place.
10. Elbert Hubbard Knows Good Work
"The best preparation for good work tomorrow is to do good work today." – Elbert Hubbard
To prepare for tomorrow, make sure that you are doing good work today and in each moment. Keep your awareness on the big picture but your focus on the now. Procrastinating and/or not doing jobs as well as they should be done just makes more work for yourself in the future.
11. Vince Lombardi on Work and Success
"The only place success comes before work is in the dictionary." – Vince Lombardi
How very true. There might be people who have had success without working hard for it, but 99.99% of us need to roll up our sleeves and get our hands dirty to produce personal success in our lives and occupations. Not only is it necessary for success, it's necessary for growth as a human being in general.
12. Rumi Says Do What You Love and Love What You Do
"Let the beauty of what you love be what you do." – Rumi
It sounds trite to say this, but if you're going to work for someone else, at least make sure you are doing a job you love. Or maybe it's time that what you love to do becomes what you actually do for income. The amount of personal satisfaction and happiness by doing what you love is priceless.
13. Jimmy Johnson Wants You to Go the Extra Mile
"The difference between ordinary and extraordinary is that little extra." – Jimmy Johnson
It really doesn't take too much effort to be extraordinary. At work, consider taking the ordinary job that has been given to you and going just a little bit extra. The more you do this, the more you may get noticed and appreciated by your employer, as well as having personal satisfaction in your work ethic.
14. George Lois Says Burn Baby Burn
"If you don't burn out at the end of each day, you're a bum." – George Lois
Burning out the candle at both ends is not a practice we recommend all the time, one must care for other priorities in life, however this quote indicates that working hard means, well, working hard! If you have dreams and goals, then work towards them every day.
(Read this next: 19 Inspirational Life Quotes)