From the importance of education to what it means to truly learn, these are the inspirational quotes for students that will inspire the next generation.
"Educating the mind without educating the heart is no education at all." – Aristotle
"It is personal. That's what an education does. It makes the world personal." – Cormac McCarthy
"My life is my message." – Mohandas Gandhi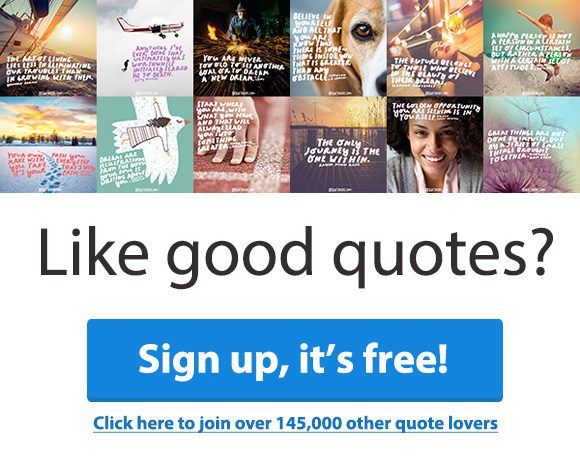 "Never forget that justice is what love looks like in public." – Cornel West
"Proper teaching is recognized with ease. You can know it without fail because it awakens within you that sensation which tells you this is something you have always known." – Frank Herbert
"When an individual is protesting society's refusal to acknowledge his dignity as a human being, his very act of protest confers dignity on him." – Bayard Rustin
"The freedom we are looking for is the freedom to be ourselves, to express ourselves." – Don Miguel Ruiz
"The process of democracy is one of change. Our laws are not frozen into immutable form, they are constantly in the process of revision in response to the needs of a changing society." – Justice Thurgood Marshall
"Self-education is, I firmly believe, the only kind of education there is." – Isaac Asimov
"We were not born with the unhealthy habits we carry. We had to learn them. So we can unlearn them, and help others do the same." – Riane Eisler
"By seeking and blundering we learn." – Johann Wolfgang von Goethe
"The function of freedom is to free someone else." – Toni Morrison
"Whatever the cost of our libraries, the price is cheap compared to that of an ignorant nation." – Walter Cronkite
"Do you know the difference between education and experience? Education is when you read the fine print; experience is what you get when you don't." – Pete Seeger
"While one may encounter many defeats, one must not be defeated." – Dr. Maya Angelou
"The new definition of freedom today is self-determination." – John Hope Bryant
"Read! read! read! And never stop until you discover the knowledge of the Universe." – Marcus Garvey
"Wisdom is not a product of schooling but of the lifelong attempt to acquire it." – Albert Einstein
"I have never let my schooling interfere with my education." – Mark Twain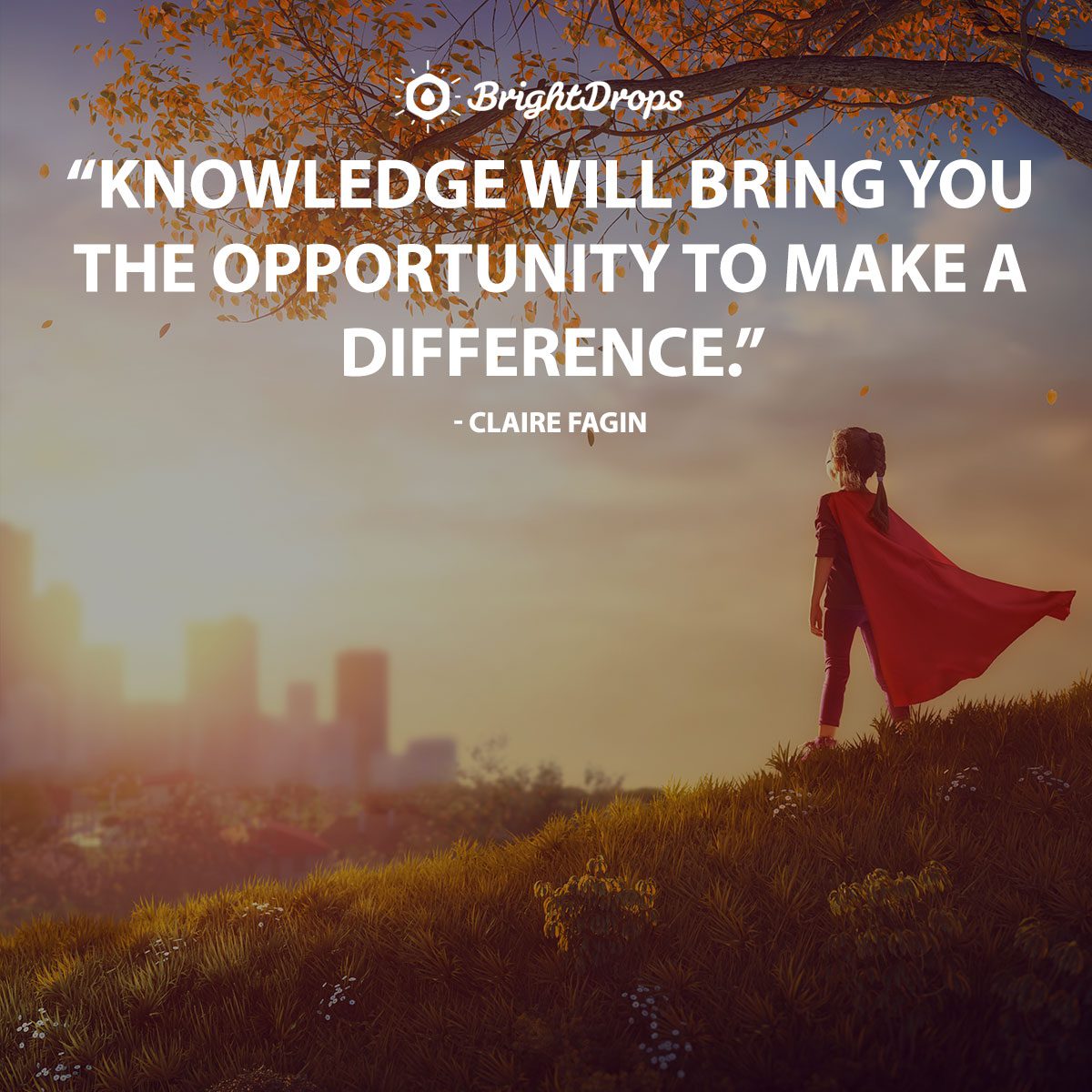 "Knowledge will bring you the opportunity to make a difference." – Claire Fagin
"You live and learn. At any rate, you live." – Douglas Adams
"Every student can learn, just not on the same day, or the same way." – George Evans
"Fear knocked at the door. Faith answered. There was no one there." – Author Unknown
"The more I live, the more I learn. The more I learn, the more I realize, the less I know." – Michel Legrand
"By three methods we may learn wisdom: First, by reflection, which is noblest; Second, by imitation, which is easiest; and third by experience, which is the bitterest." – Confucius
"Do your little bit of good where you are. It's those little bits of good put together that overwhelm the world." – Archbishop Desmond Tutu
"Everyone wants a voice in human freedom. There's a fire burning inside of all of us." – Lech Walesa
"We may have all come on different ships, but we're in the same boat now." – Rev. Dr. Martin Luther King, Jr.
"A teacher is one who makes himself progressively unnecessary." – Thomas Carruthers
"I don't want revenge on the Taliban, I want education for sons and daughters of the Taliban." – Malala Yousafzai
"Love is manifested through service to others." – John Hope Bryant
"Everybody can be great because everybody can serve." – Rev. Dr. Martin Lither King, Jr.
"All the world is a laboratory to the inquiring mind." – Martin Fisher
"The learning process continues until the day you die." – Kirk Douglas
"Leaders can change the world if they are willing to take a courageous stand." – Saran Crayton
"Every act of conscious learning requires the willingness to suffer an injury to one's self-esteem. That is why young children, before they are aware of their own self-importance, learn so easily." – Thomas Szasz
"The truth is, no one of us can be free until everybody is free." – Dr. Maya Angelou
"If you have no confidence in self, you are twice defeated in the race of life." – Marcus Garvey
"I agree that a love of reading is a great gift for a parent to pass on to his or her child." – Ann Brashares
"You lose nothing when fighting for a cause… In my mind the losers are those who don't have a cause they care about." – Muhammad Ali
"Education is the best friend. An educated person is respected everywhere. Education beats the beauty and the youth." – Chanakya
"It begins with the natural feeling that one wants to serve, to serve first. Then conscious choice brings one to aspire to lead." – Robert Greenleaf
"We must cherish our samenesses because we have many more samenesses than we do differences…and our main sameness is they we are all God's children." – Max Heller
"When you take the free will out of education, that turns it into schooling." – John Taylor Gatto
"It is never too late to give up our prejudices." – Henry David Thoreau
"Liberty for all; chains for none." – Frederick Douglass
"In a gentle way, you can shake the world." – Mahatma Gandhi
"I had learned early in life that if you want something, you had better make some noise." – Malcolm X
"Never let formal education get in the way of your learning." – Mark Twain
"Live as if you were to die tomorrow. Learn as if you were to live forever." – Mahatma Gandhi
"Education consists mainly of what we have unlearned." – Mark Twain
"Small acts, when multiplied by millions of people, can transform the world." – Howard Zinn
"You're braver than you believe, stronger than you seem, and smarter than you think." – Christopher Robin
"Silence is a source of great strength." – Lao Tzu
"Imagination is more important than knowledge. For knowledge is limited to all we know and understand while imagination embraces the entire world, and all there ever will be to know and understand." – Albert Einstein
"Education is a continual process, it's like a bicycle… If you don't pedal you don't go forward." – George Weah
"The best way to find yourself is to lose yourself in the service of others." – Mohandas Gandhi
"He who opens a school door, closes a prison." – Victor Hugo
"Men must not only know, they must act." – W.E.B. Dubois
"A leader is someone who is self-directed and does not allow anyone to place barriers." – Paulette Brown
"Intelligence plus character-that is the goal of true education." – Martin Luther King Jr.
"The minute that you're not learning I believe you're dead." – Jack Nicholson
"I learned the value of hard work by working hard." – Margaret Mead
"The earth is too small a planet and we too brief visitors for anything to matter more than the struggle for peace." – Coleman McCarthy
"You receive from the world what you give to the world." – Oprah Winfrey
"I have found that among its other benefits, giving liberates the soul of the giver." – Maya Angelou
"Nobody can give you freedom. Nobody can give you equality or justice or anything. If you're a man, you take it." – Malcolm X
"I always wanted to be someone better the next day than I was the day before." – Sidney Poitier
"We owe it to ourselves and to the next generation to conserve the environment so that we can bequeath our children a sustainable world that benefits all." – Dr. Wangari Maathai
"You cannot open a book without learning something." – Confucius
"I think you learn more if you're laughing at the same time." – Mary Ann Shaffer & Annie Barrows
"If you join a fight for social justice you may win or lose, but just by being part of the struggle, you win, and your life will be better for it." – Howard Zinn
"If it is true, if it is beautiful, if it is honorable, if it is right, then claim it." – Rob Bell
"Nothing can dim the light which shines from within." – Maya Angelou
"Let the improvement of yourself keep you so busy that you have no time to criticize others." – Roy T. Bennett
"I always wondered why somebody doesn't do something about that, then I realized I AM SOMEBODY." – Lily Tomlin
"Love creates hope and embraces future possibilities." – John Hope Bryant
"A people without the knowledge of their past history, origin and culture is like a tree without roots." – Marcus Garvey
"The only person who is educated is the one who has learned how to learn and change." – Carl Rogers
"Education is our passport to the future, for tomorrow belongs to the people who prepare for it today." – Malcolm X
"Diversity and Inclusion is a key business imperative for us." – Antonio Perez
"To me education is a leading out of what is already there in the pupil's soul." – Muriel Spark
"Speech has power. Words do not fade. What starts out as a sound, ends in a deed." – Rabbi Heschel
"Everyone thinks of changing the world, but no one thinks of changing himself." – Leo Tolstoy
"You've got to get up every morning with determination if you're going to go to bed with satisfaction." – George Horace Lorimer
"Life without liberty is like a body without spirit." – Khalil Gibran
"For the things we have to learn before we can do them, we learn by doing them." – Aristotle
"I am indebted to my father for living, but to my teacher for living well." – Alexander the Great
"What makes greatness is starting something that lives after you." – Ralph Sockman
"The more I read, the more I acquire, the more certain I am that I know nothing." – Voltaire
"A good education is a foundation for a better future." – Elizabeth Warren
"Education: that which reveals to the wise, and conceals from the stupid, the vast limits of their knowledge." – Mark Twain
"He who never leaves his country is full of prejudices." – Carlo Goldoni
"If we are peaceful, if we are happy, we can blossom like a flower, and everyone in our family, our entire society, will benefit from peace." – Archbishop Desmond Tutu
"Education is the ability to listen to almost anything without losing your temper or your self-confidence." – Robert Frost
"Accept and acknowledge your own brilliance. Stop waiting for others to tell you how great you are! Believe it for yourself and about yourself." – Iyanla Vanzant
"The reality is, you either stagnate or you grow." – Justice Alan C. Page
"We cannot be satisfied until justice rolls down like waters and righteousness like a mighty stream." – Rev. Dr. Martin Luther King, Jr.
"Education is not the filling of a pail, but the lighting of a fire." – William Butler Yeats
"Until we are all free, none of us are free." – Emma Lazarus
"Every artist was at first an amateur." – Ralph W. Emerson
"Man's mind, once stretched by a new idea, never regains its original dimensions." – Oliver Wendell Holmes
"Education is the kindling of a flame, not the filling of a vessel." – Socrates
"Learning is a treasure that will follow its owner everywhere." – Chinese Proverb
"Once you learn to read, you will be forever free." – Frederick Douglass
"They tried to bury us. They didn't know we were seeds." – Mexican Proverb
"The artist must elect to fight for freedom or slavery. I have made my choice. I had no alternative." – Paul Robeson
"Only the educated are free." – Epictetus
"The main hope of a nation lies in the proper education of its youth" – Desiderius Erasmus Roterodamus
"A focus on services begs the question: what do you have to give others?" – John Hope Bryant
"Give a girl an education and introduce her properly into the world, and ten to one but she has the means of settling well, without further expense to anybody." – Jane Austen
"Nothing will work unless you do." – Maya Angelou
"It is what we know already that often prevents us from learning." – Claude Bernard
"If you don't like something, change it. If you can't change it, change your attitude. Don't complain." – Maya Angelou
"I wish you power that equals your intelligence and your strength. I wish you success that equals your talent and determination. And I wish you faith." – Betty Shabazz
"Be ashamed to die until you have won some victory for humanity." – Horace Mann
"The first responsibility of a leader is to define reality. The last is to say thank you. In between the two, the leader is a servant." – Max DePree
"Leaders are a repairer of the breach. A partner across cultures and oceans." – Judge LaJune Lange
"Wisdom…. comes not from age, but from education and learning." – Anton Chekhov
"Leadership is the ability to see a problem and then seek a solution and ACT – without sitting back and hoping and waiting for someone else to tackle it." – Evangeline Mitchell
"There are two kinds of people, those who do the work and those who take the credit. Try to be in the first group; there is less competition there." – Indira Gandhi
"A leader is one who knows the way, goes the way, and shows the way." – John Maxwell
"We learn from failure, not from success!" – Bram Stoker
"Diversity: the art of thinking independently together." – Malcolm Forbes
"Formal education will make you a living; self-education will make you a fortune." – Jim Rohn
"The noblest pleasure is the joy of understanding." – Leonardo da Vinci
"With guns you can kill terrorists, with education you can kill terrorism." – Malala Yousafzai
More Inspirational Quotes for a Better World:
166 Deeply Moving Inspirational Quotes About Life
33 Inspirational Quotes for Women
30 Daily Inspirational Quotes to Start Your Day
25 Inspirational Quotes All Kids Should Hear
37 Dr. Seuss Quotes That Can Change the World
45 Inspirational Quotes That The World Needs Right Now