If you messed up, or just had a bad moment, use these i'm sorry quotes for a true, real apology from the heart to your friend, partner, family, coworker or anyone else.
I'm Sorry Quotes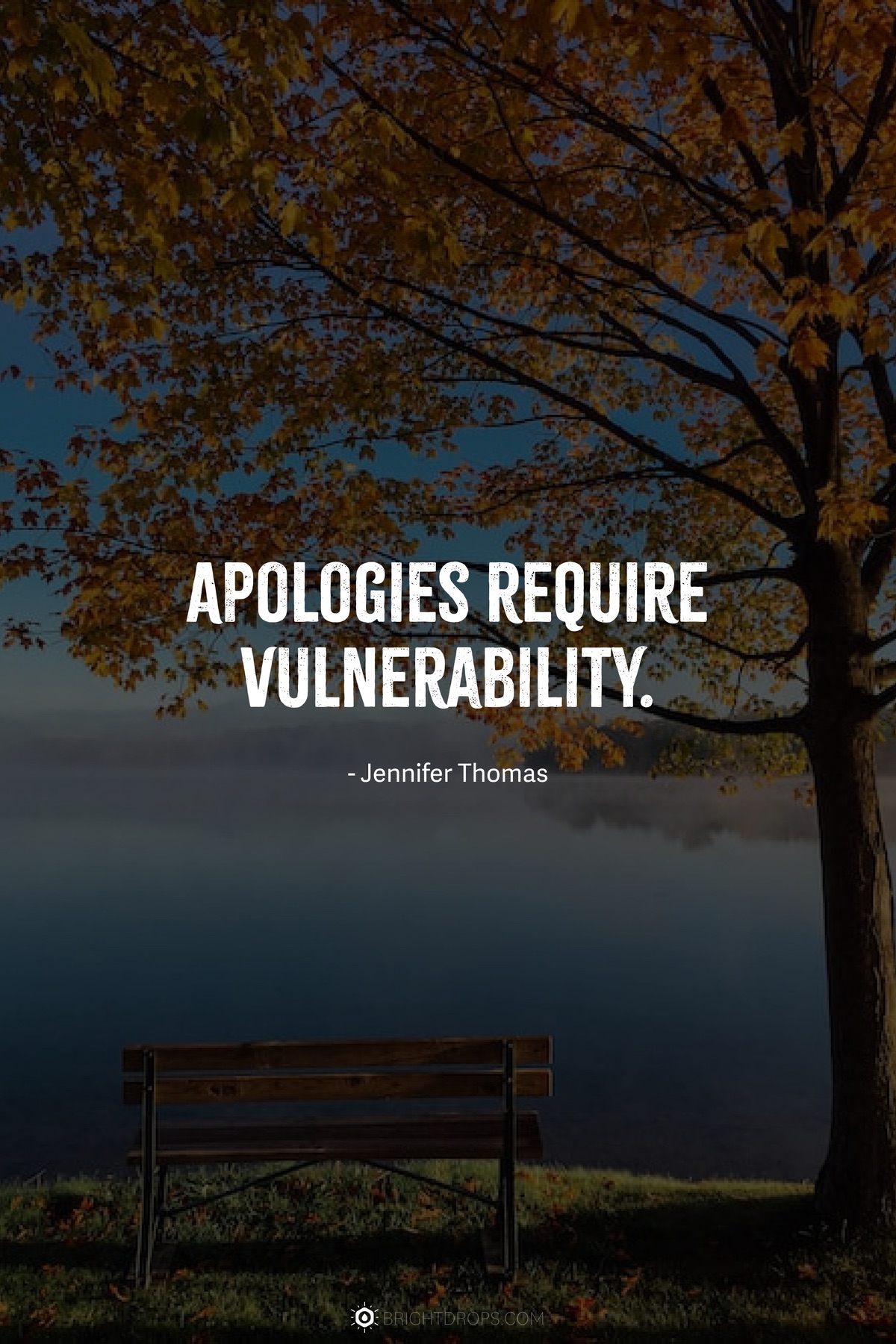 "Apologies require vulnerability." – Jennifer Thomas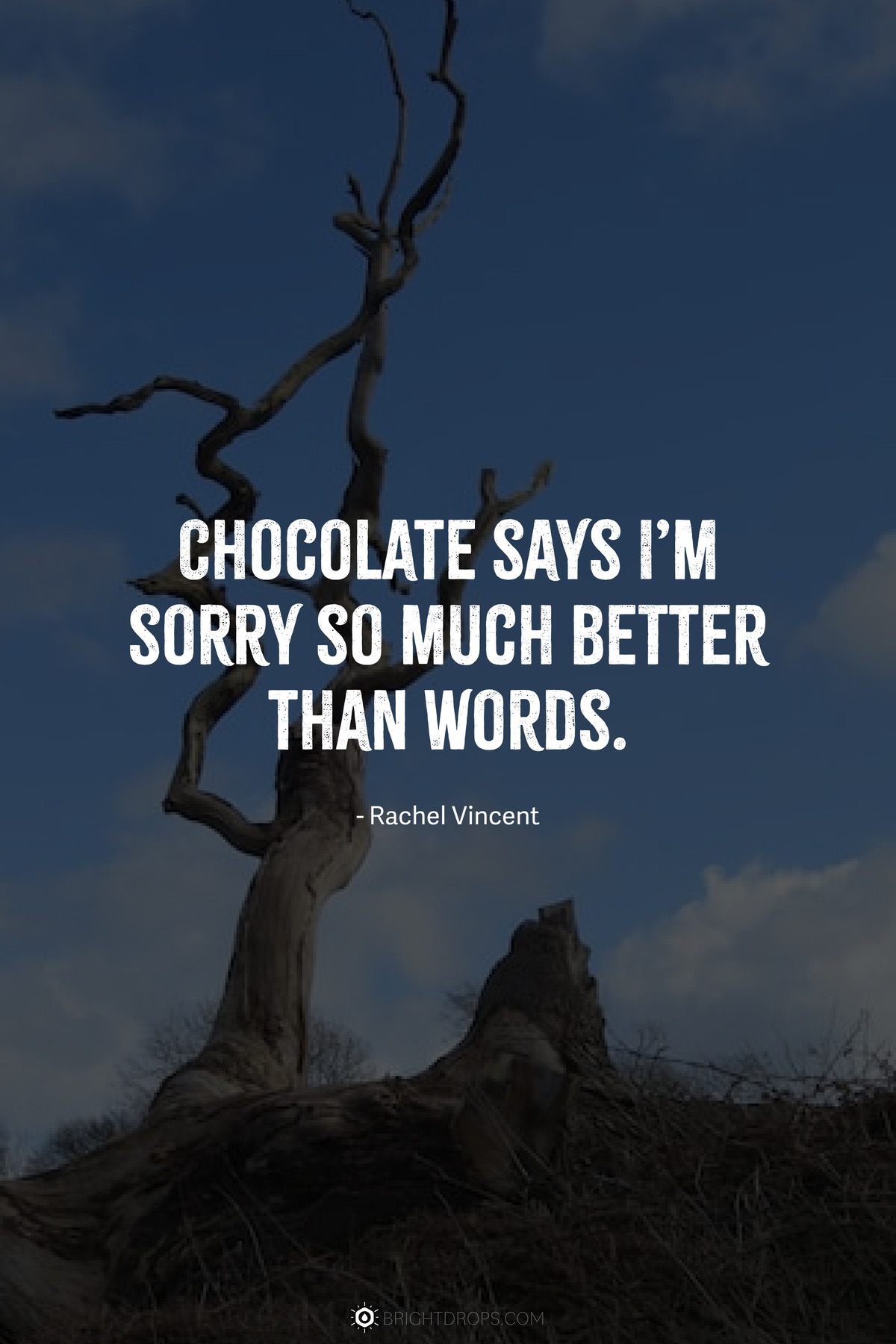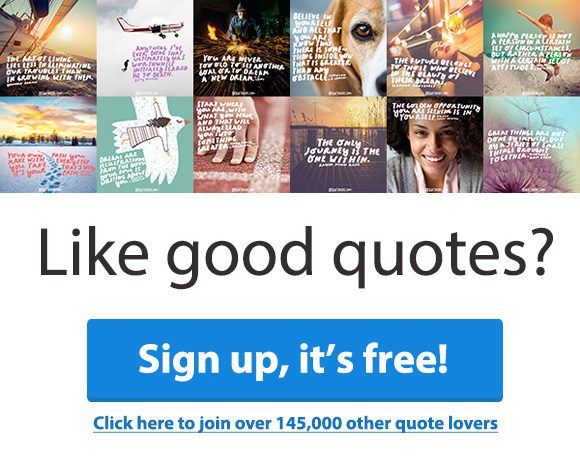 "Chocolate says I'm sorry so much better than words." – Rachel Vincent
"I'm sorry you're angry is not an apology." – Lisa Lutz
"Life becomes easier when you learn to accept an apology you never got." – Robert Brault
"It's okay saying sorry, but when you are drunk you say what you really feel." – Vidal Sassoon
"In some families, please is described as the magic word. In our house, however, it was sorry." – Margaret Laurence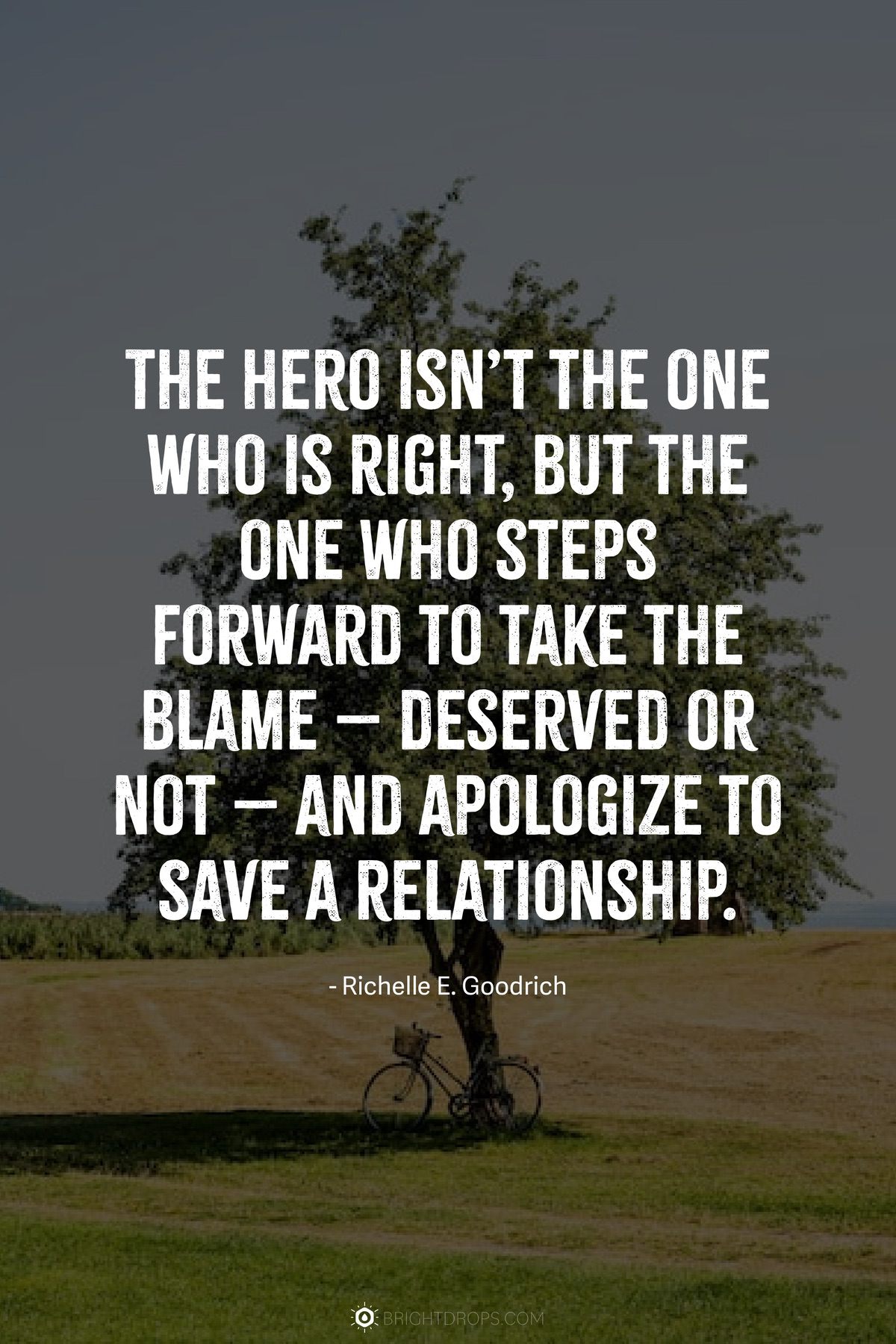 "The hero isn't the one who is right, but the one who steps forward to take the blame – deserved or not – and apologize to save a relationship." – Richelle E. Goodrich
"A mistake is always forgivable, rarely excusable, and always unacceptable." – Robert Fripp
"I am sorry for what has happened and I know that I need some help." – Susan Smith
"An apology is only good if the person who receives does so in understanding and forgiveness." – Byron Pulsifer
"An apology given just to appease one's conscience is self-serving and better left unspoken!" – Evinda Lepins
"It is always so simple, and so complicating, to accept an apology." – Michael Chabon
"I have learned that sometimes sorry is not enough. Sometimes you actually have to change." – Claire London
"I ask for your forgiveness. I feel so miserable that it's difficult even to say sorry." – Hwang Woo Suk.
"Apology is not about saying I'm sorry, but it is about the meaning you put behind the apology and admitting that you are the wrong part." – Unarine Ramaru
"I am much chastened and profoundly remorseful. I can only hope that the Almighty and those whom I have wronged will forgive me my trespasses." – Jack Abramoff
"Remember, we all stumble, every one of us. That's why it's a comfort to go hand in hand." – Emily Kimbrough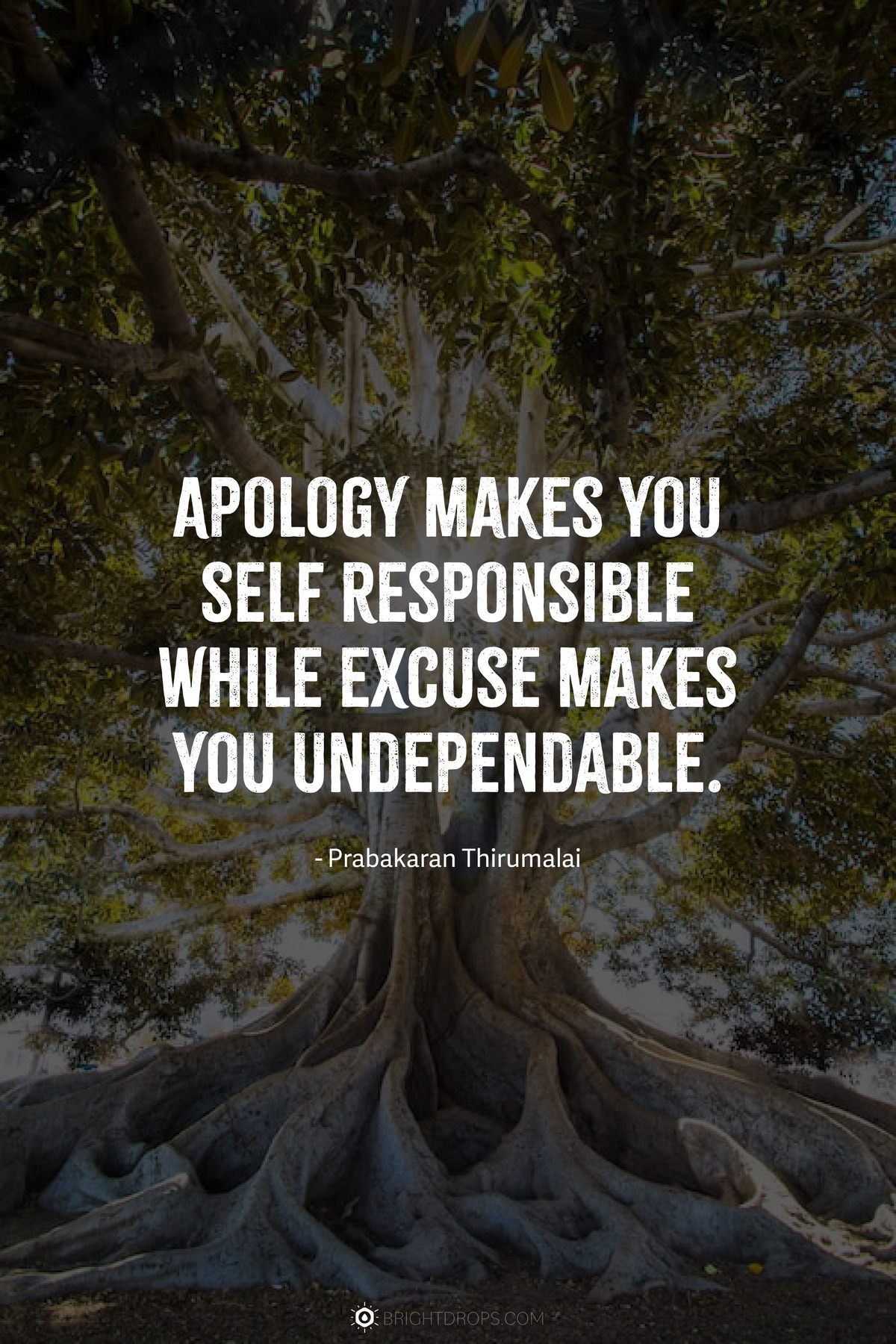 "Apology makes you self responsible while excuse makes you undependable." – Prabakaran Thirumalai
"We would often be sorry if our wishes were gratified." – Aesop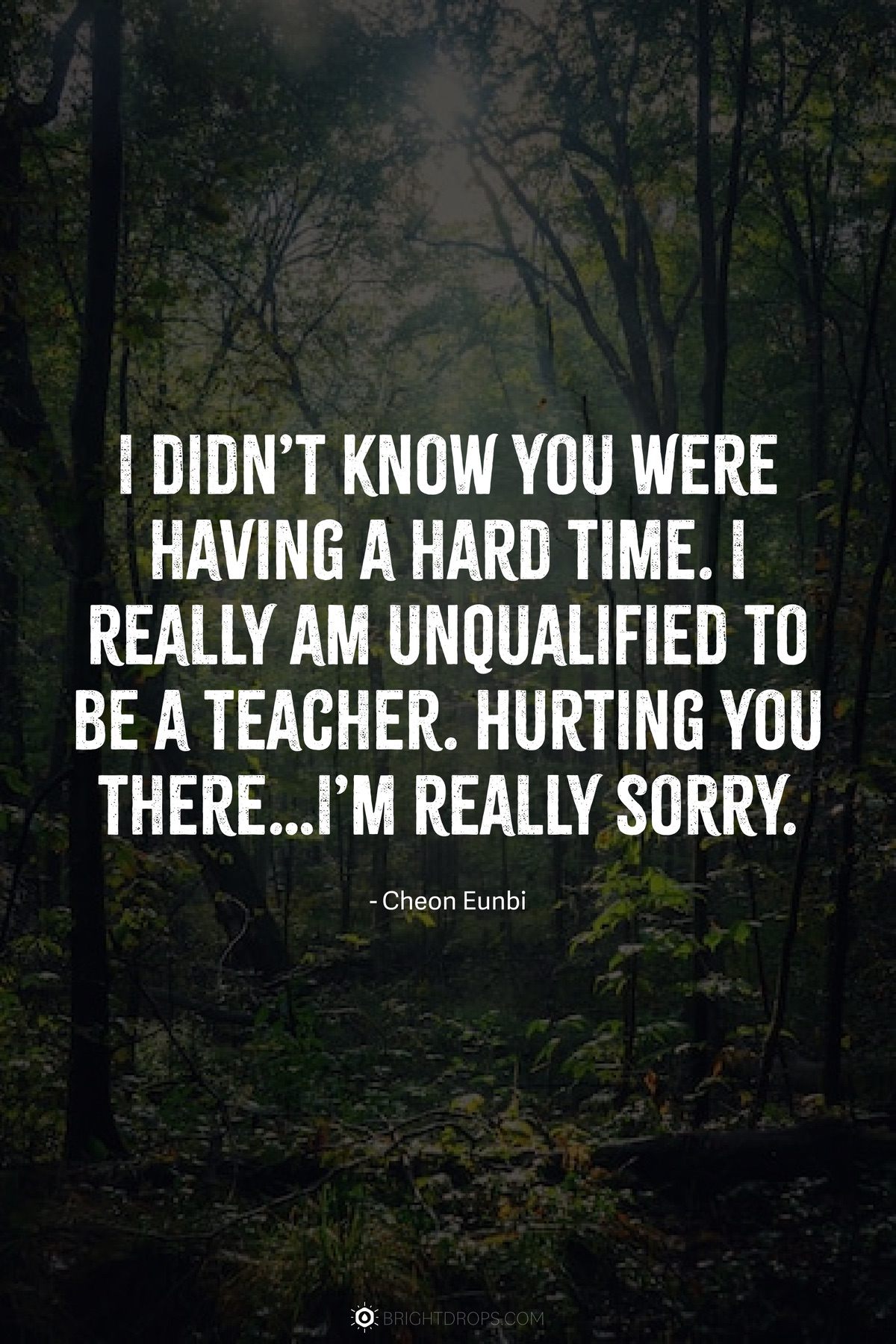 "I didn't know you were having a hard time. I really am unqualified to be a teacher. Hurting you there…I'm really sorry." – Cheon Eunbi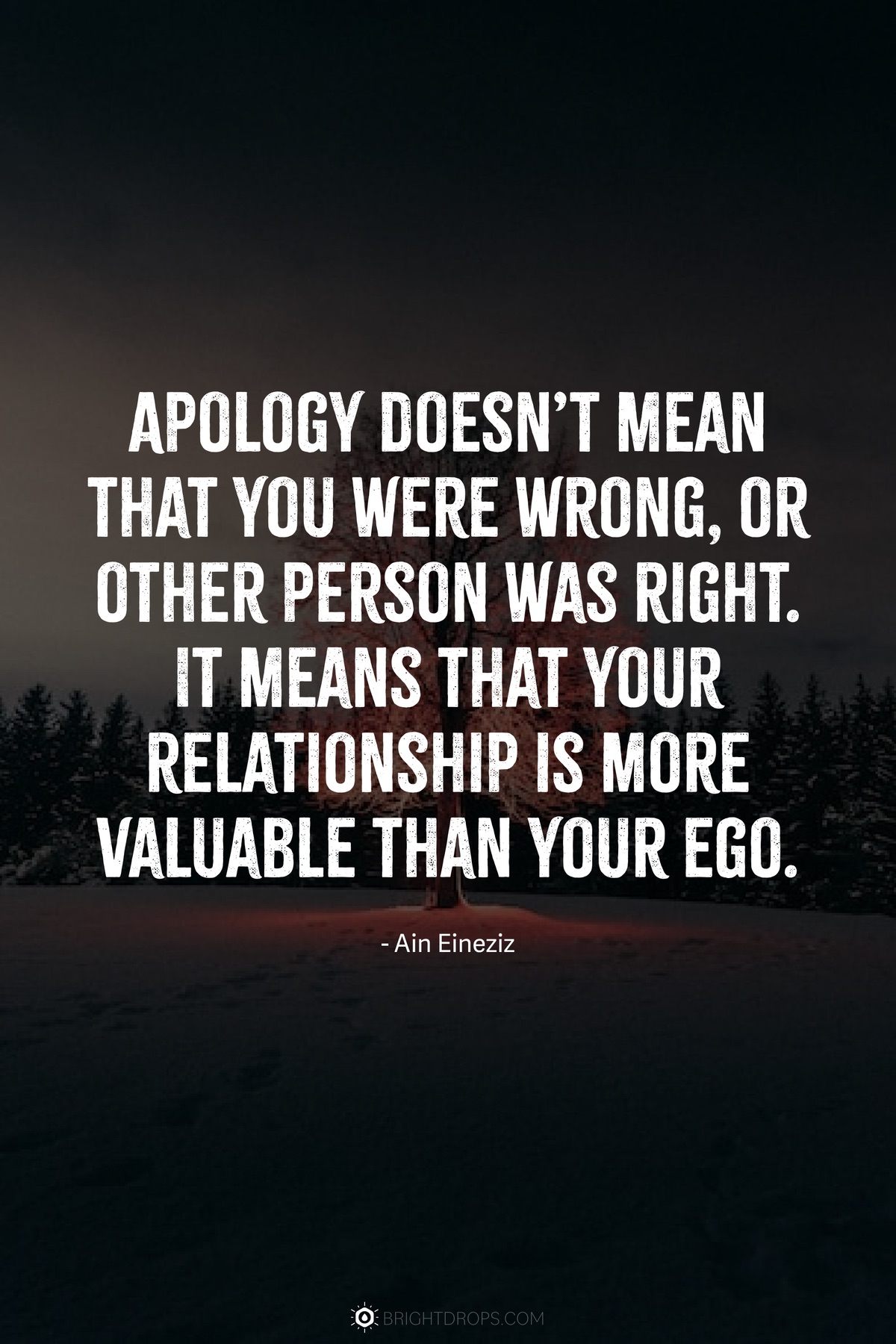 "Apology doesn't mean that you were wrong, or other person was right. It means that your relationship is more valuable than your ego." – Ain Eineziz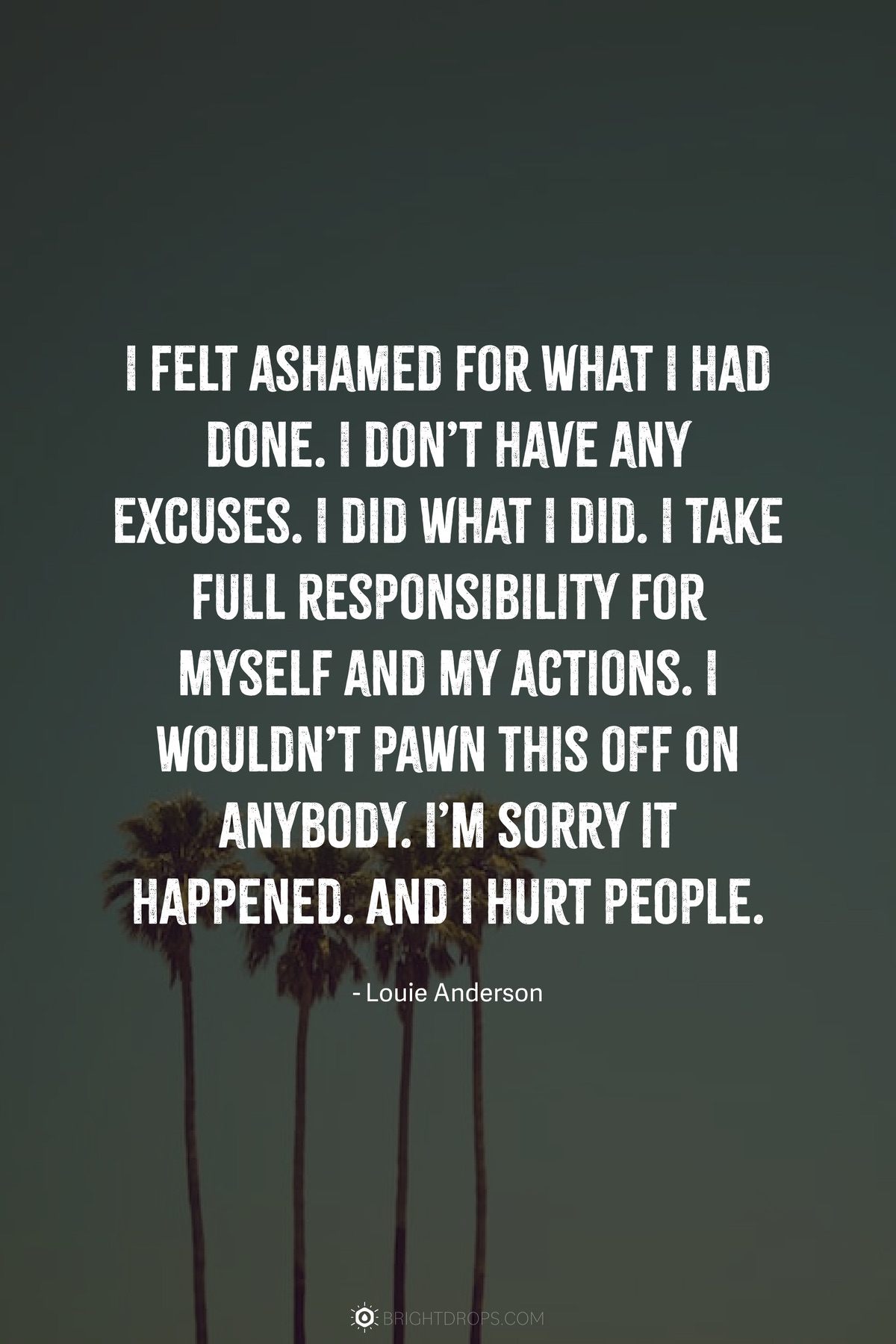 "I felt ashamed for what I had done. I don't have any excuses. I did what I did. I take full responsibility for myself and my actions. I wouldn't pawn this off on anybody. I'm sorry it happened. And I hurt people." – Louie Anderson
"I don't know why I made you cry I'm sorry sweetheart and yet, Though you shouldn't be lenient with me I hope you'll forgive and forget." – Frank Sinatra
"Let us forgive each other — only then will we live in peace." – Leo Tolstoy
"I am sorry I couldn't complete my term as leader. It is necessary for my staff to resign … to regain the people's trust." – Seiji Maehara
"When you realize you've made a mistake, make amends immediately. It's easier to eat crow while it's still warm." – Dan Heist
"An apology is saying the right thing after doing the wrong thing." – Vikrant Parsai
"'I'm sorry you're angry' is NOT an apology." – Liz Lutz
"We are deeply sorry for the loss of anything – from your luggage to, of course, a loved pet." – Oscar Munoz
"Please forgive me for laughing when you fall. I'm so sorry but I never cared at all." – Five Finger Death Punch
"Apologies aren't meant to change the past, they are meant to change the future." – Kevin Hancock
"He who is sorry for having sinned is almost innocent." – Seneca
"God forgive me if I do wrong in following with ardor the strongest instincts of my nature." – Julia Ward Howe
"I have made terrible mistakes that have hurt the people that I cared about the most, and I am terribly sorry. I am deeply ashamed of my terrible judgment and my actions." – Anthony Weiner
"And throughout all eternity, I forgive you and you forgive me." – William Blake
"An apology is only egotism wrong side out." – Oliver Wendell Holmes Sr.
"I am the type of person who believes an apology should be sincere and from the heart." – Camille Grammer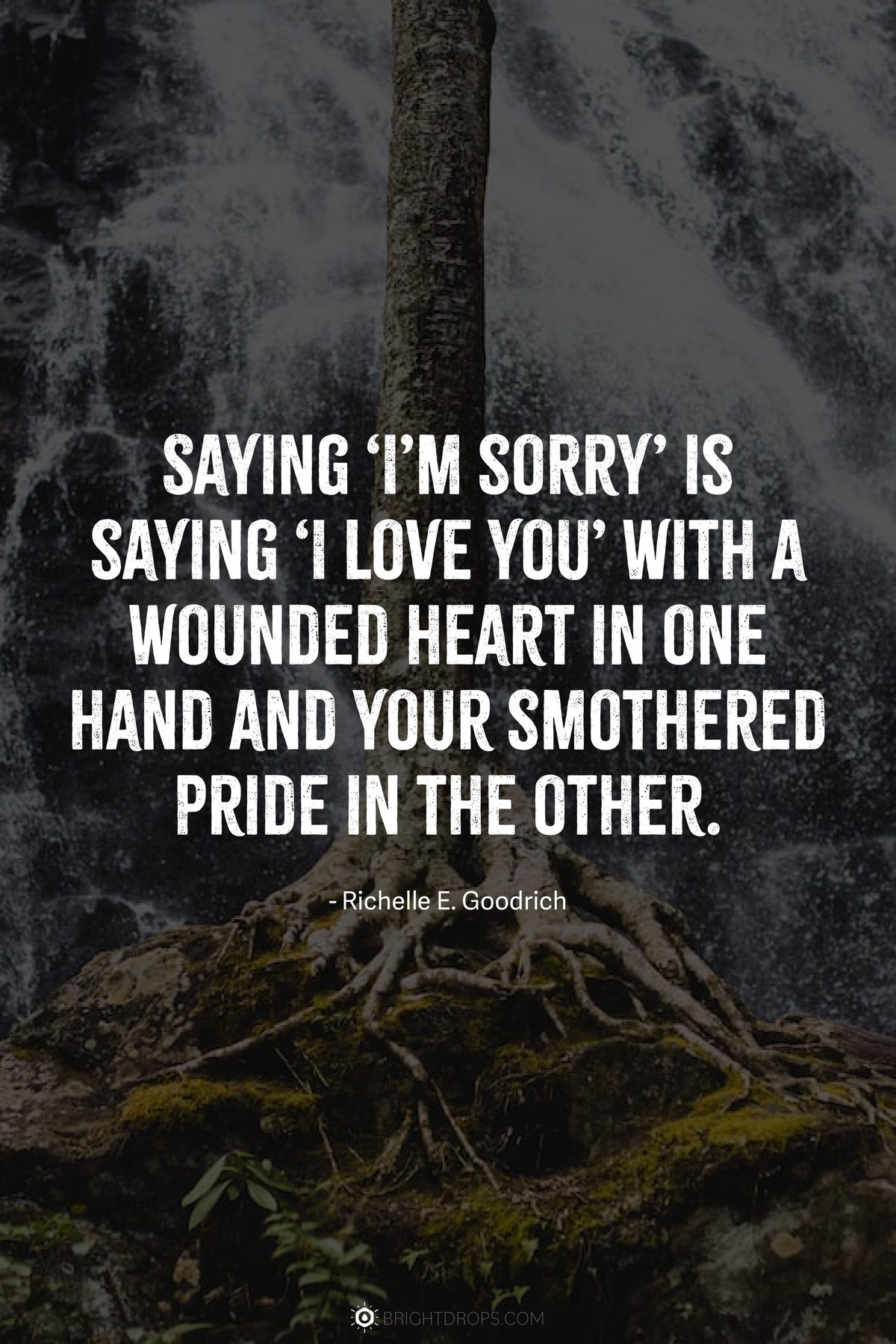 "Saying 'I'm sorry' is saying 'I love you' with a wounded heart in one hand and your smothered pride in the other." – Richelle E. Goodrich
"More people should apologize, and more people should accept apologies when sincerely made." – Greg LeMond
"Forgiveness is an act of the will, and the will can function regardless of the temperature of the heart." – Corrie Ten Boom
"I believe that things should be let go once they are discussed. Apology accepted. End of story." – Brad Goreski
"Saying sorry to someone is hard… but putting your pride down for someone is the hardest." – Cristina Orante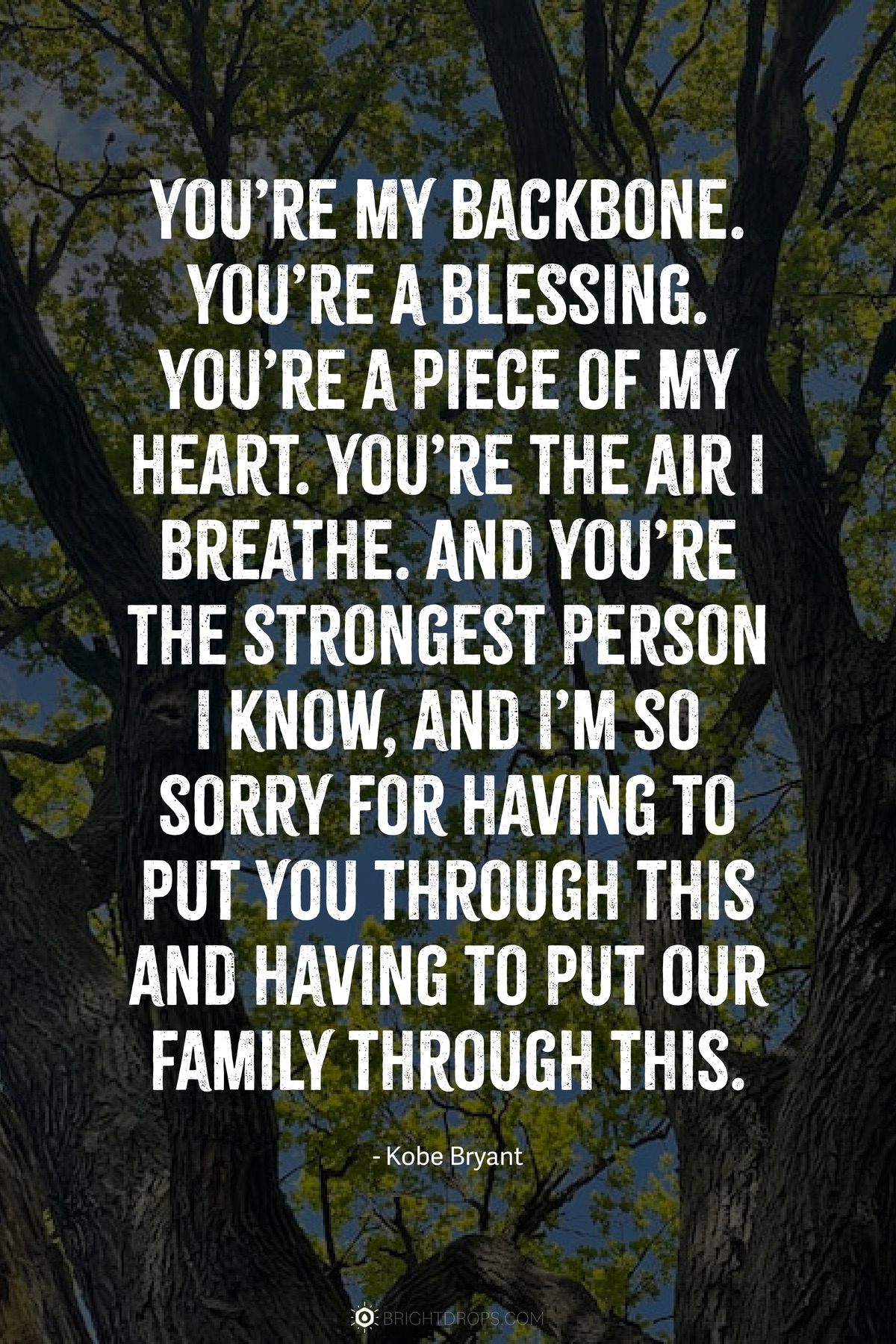 "You're my backbone. You're a blessing. You're a piece of my heart. You're the air I breathe. And you're the strongest person I know, and I'm so sorry for having to put you through this and having to put our family through this." – Kobe Bryant