Stress. Even the word has a headachey vibe to it, doesn't it? Stress, though, is a natural and necessary response to some of life's situations, and in fact, it can even enable you to complete tasks and get work done.
But too much can be a killer, literally, which is why it is essential to find ways to combat it whenever it strikes. If you're searching for how to relieve stress without the need for expensive therapists and specialty gadgets, this article will show you 9 easy tools you can make at home without breaking the bank.
From toys to tea, these ideas are inexpensive and so simple that you can make more than one, so you can easily have them to hand wherever you are.
1. Your Garden
The easiest and cheapest method of all for stress relief is to simply spend time outdoors. You don't even have to head for a fairytale forest or make for a secluded beach (unless they happen to be nearby). Just spending 15 minutes in your own backyard can lower stress levels and reduce anxiety.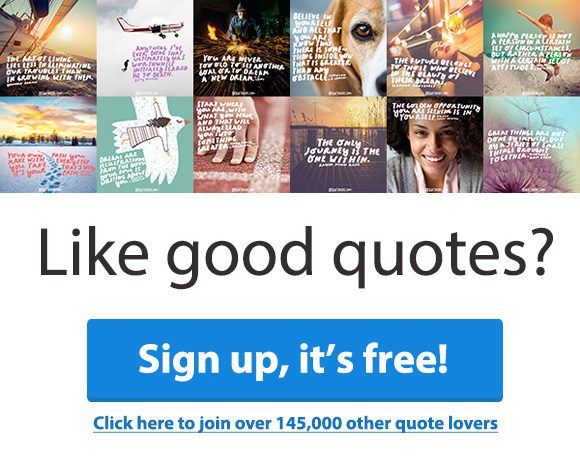 Kick-off your shoes and connect with nature – it's the easiest stress relief tool there is!
(Also read: 105 Inspirational Nature Quotes on Life and Its Natural Beauty)
2. Fidget Spinners
These strange-looking toys took the world by storm back in 2017 when they became so popular that some schools had to ban them from the classroom! Designed to help release nervous energy and relieve anxiety and stress, these flat spinners usually consist of two or three prongs that spin when the center pad is held.
A more pleasing alternative to nervous habits such as drumming fingers or jigging a leg up and down, the fidget spinner is fairly unobtrusive so can be discreetly used without causing a disturbance. It has even been suggested that operating a spinner occupies the part of the brain which would normally distract the rest of the brain with spontaneous thoughts, making them ideal for concentration.
Creating your own will allow you to customize them to whatever color you like, too. Check out these DIY tutorials and spin your stress away.
Make these fidget spinners which can be made with cardboard or several sheets of paper; the instructions even come with a free template that you can print out at home. Add coins, glue, and a toothpick and you have everything you need to get started.
LEGO is a definite source of stress, especially when you stand on a piece in the middle of the night! Make it a source of relief instead, by creating this awesome fidget spinner which is made entirely of LEGO bricks and plates.
Beg, borrow, or buy some Hama beads and a set of skateboard bearings, and you will be able to make this impressive spinner in your favorite colors. Let your creative juices flow as you come up with a design, and then fuse the beads together before weighting them with washers or small coins.
3. Worry Stones
Going right back to the Ancient Greeks, worry stones are simply smooth stones or rocks that are held between the thumb and index finger. The act of running the thumb over the surface can soothe anxiety and produce a relaxing meditative effect to bring calm to a stressful situation.
Any smooth stone can be used, as well as sea glass which has been worn smooth by the ocean.
Other varieties can be made from wood, often with an inspirational word or phrase carved into the surface, or a crystal that has been chosen for its reputed properties:
Rose quartz, to help ease the stress and worry of physical or emotional trauma
Jasper, for courage
Black onyx, which is said to reduce feelings of anger
Amethyst to deter negative energies and influences
Gold tiger's eye will help to restore self-confidence
Most bought worry stones are made with an indent for the thumb which makes them incredibly comfortable to hold, but you can also use any rock, stone, or crystal that feels 'right' in your hand.
(Read this: 19 Easy Ways to Practice Gratitude When Your Thoughts Turn Negative)
4. Use Lavender
It's well-known that lavender is a wonderful stress-reliever, and even just spritzing it onto your pillow at night can be enough to send you swiftly off to sleep. This wonderful flower can be used in many different ways to help ease stress and soothe anxiety, and all of the following methods can be easily made at home.
5. Drink Tea
Take a leaf out of the Brits' book and make a cup of tea whenever stress hits. Used as the cure for everything from stress and shock to getting soaked in the rain, just the act of drinking tea can be soothing.
Make it even more beneficial by creating your own blend, using herbs and ingredients that are known to relieve stress and anxiety, and have some on hand for whenever you feel the need.
6. Calm Jars
Calm down jars and bottles have been used for years to help soothe children, but they work equally well with adults, too. There's something so relaxing about agitating the bottle and then watching as it ebbs and flows before settling itself down again.
These DIY projects use a variety of materials for a myriad of different effects, all of which are perfect for taking your mind off any stresses or worries you might have.
If the coast is where you are most chilled, capture its magic inside a bottle or jar with this beautiful DIY. Using just water, oil, and food coloring, this ocean in a bottle will take you away to a paradise lagoon and allow your mind to take a vacation, even if your body can't.
Bring some rainbow magic into your life with this stunning rainbow sensory bottle. Made using different colors of water beads suspended in baby oil, this bottle creates a mesmerizing focal point for calming the mind, and looks incredible when placed in a window as a unique ornament, too.
Incredibly soothing to watch, this glitter bottle uses two differently sized glitters to create a stunning ombre effect as the glitter swirls around inside before slowly coming to rest on the bottom.
7. Stress Balls
Pretty much anything that's hand-sized and pliable can be used as a stress ball, but it's a lot more fun making your own which is designed to be squeezed, pinched and poked whenever the mood takes you.
The constant squeezing relieves tension which then releases stress, making these handy toys great for on-the-go relief from the many challenges life throws at you. Not only that, but they're useful for relieving the pain of arthritis and carpal tunnel syndrome, too.
With many designs available, they're super easy to make, so choose one of the DIY projects listed, or just use them as inspiration to create your own version.
Water beads are colorful spheres that expand when soaked in water, leaving them soft and squashy and perfect for filling a balloon with. With every squeeze, the colored orbs in this homemade design will bulge and shift in a satisfying way, taking your tension with them.
Create a double whammy of stress relief with this aromatherapy stress toy. Made using an extra thick balloon, this version can be filled with flour, sand, or rice (depending on the effect you want) which is scented with a blend of essential oils that release a burst of fragrance with every stress-busting squeeze.
If you don't like balloons or can't get hold of any, you can still create a stress ball at home to rival any store-bought version. Using glue, shaving foam, cotton balls, and contact solution, you can make a ball and customize the tension levels to suit your own needs. Adding paint means you can even color it just the way you want.
8. Make Slime
Use stress as a great excuse to go back to your childhood and indulge in a little slime-play. Definitely not just for kids, this recipe will produce a calming, glittery goo that can be stretched, squashed, pulled, rolled, and folded.
Giving your mind something else to think about, this slime does actually reduce stress, and by including your favorite essential oil you are adding in another layer of anxiety relief, too.
9. Create a Mini Zen Garden
While Zen gardens are undoubtedly beautiful to look at, their purpose is far greater than just looking pretty. Originally found at Zen Buddhist temples, the gardens were designed as a place of peace, and were intended to enhance the meditative state.
It might not be practical to have a full-sized Zen garden at home, but you can create a miniature version that will sit on your desk or table, ready to be raked and arranged as you clear your mind.
The repetition required to rake the sand brings about an immediate sense of calm, making these tiny havens the ideal escape from life's stresses and strains. Try making your own for a totally customized version.
You don't need to add plants to your garden, but they do add a pleasing natural element. Air plants are ideal as they don't require soil and can be watered by soaking and then drying before being added back into the sand. A cardboard box makes the perfect container for this simple example.
If color makes you feel better about everything, why not take inspiration from here and create one using colored sand? This one is pink and includes coordinated accessories like the tiny flamingos, but you could use any color you like to make it really personal to you.
The black sand here really makes for an interesting garden and would look stunning in a smart office or monochrome-decorated room. Instead of stones, you could use crystals instead, and just one tiny air plant, leaving plenty of room for meditative raking.
Really, when it comes to stress relief, anything that relaxes you or channels your mind away from the troublesome thoughts will help. Whether that's squeezing a stress ball, raking a miniature garden, or relaxing in a lavender-scented bath is up to you. Why not try all of the methods shown here and have an entire arsenal of tools you can use when stress strikes?
More on Stress Relief and Positivity: