We probably all know at least one person who could be nicknamed The Grinch because of their grumpy demeanor, but behind every miserable person is a reason for that unhappiness. In Dr. Seuss' world, this green goblin-like character didn't actually hate Christmas at all, but rather hated being alone when all around him was friendship, love, and festive spirit to remind him of how lonely he was.
On the surface, these Grinch quotes seem to read like a who's who – did you see what I did there? – of bitter and twisted thoughts. Peel back the layers, though, and you will see what prompted the comments, and more importantly, what you can do to change the mindset of your own real-life Grinch.
Proving that kindness prevails, this Dr. Seuss story is a heartwarming tale that might just encourage you to look beyond the moods and the sarcastic comments, and show someone that Christmas, and life itself, is a joyous occasion. Once you understand that there's always a reason for their moods, these Grinch quotes might just turn you into a real-life Cindy Lou Who, who can win over the toughest of hearts.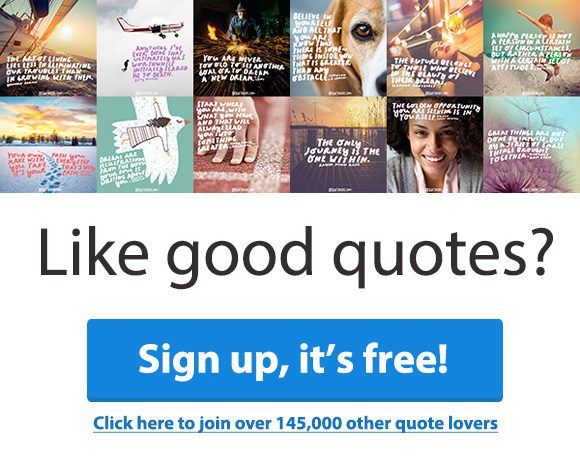 If you're looking for more holiday cheer, take a look at these Christmas quotes and these quotes from the movie Elf.
How The Grinch Stole Christmas Quotes
"Then the Grinch thought of something he hadn't before! What if Christmas, he thought, doesn't come from a store. What if Christmas…perhaps…means a little bit more?" – Dr. Suess
"Hate, hate, hate. Hate, hate, hate. Double Hate. Loathe entirely!" – Jim Carrey
"That is not a chew toy. You have no idea where it's been." – Jim Carrey
You may also like: These funny Shel Silverstein quotes: https://brightdrops.com/shel-silverstein-quotes
"Today was great! We did mean things, and we did them in style." – Benedict Cumberbatch
"Blast this Christmas music. It's joyful and triumphant." – Jim Carrey
"What's that stench? It's fantastic." – Jim Carrey
Related: Harry Potter Quotes
"Beautiful, isn't it, Max? This, my little friend, is the Rein-Horn. It perfectly recreates the mating call of the reindeer. Behold." – Benedict Cumberbatch
"Oh. Bleeding hearts of the world UNITE." – Jim Carrey
"And the Grinch, with his Grinch-feet ice cold in the snow, stood puzzling and puzzling, how could it be so? It came without ribbons. It came without tags. It came without packages, boxes or bags. And he puzzled and puzzled 'till his puzzler was sore." – Dr. Suess
"The ribbons! The wrappings! The tags! And the tinsel! The trimmings! The trappings!" – Dr. Suess
"4:00, wallow in self-pity; 4:30, stare into the abyss; 5:00, solve world hunger, tell no one; 5:30, jazzercize; 6:30, dinner with me—I can't cancel that again; 7:00, wrestle with my self-loathing… I'm booked." – Jim Carrey
"Give me that! Don't you know you're not supposed to take things that don't belong to you?" – Jim Carrey
"And they'll feast, feast, feast, feast. They'll eat their Who-Pudding and rare Who-Roast Beast. But that's something I just cannot stand in the least. Oh, no. I'M SPEAKING IN RHYME!" – Jim Carrey
"I tell you, Max, I don't know why I ever leave this place. I've got all the company I need right here." – Jim Carrey
"And then all the noise. All the noise, noise, noise, NOISE! They'll bang on tong-tinglers, blow their foo-flounders, they'll crash on jang-jinglers, and bounce on boing-bounders!" – Jim Carrey
"The avarice never ends! I want golf clubs. I want diamonds. I want a pony so I can ride it twice, get bored and sell it to make glue." – Jim Carrey
"That's what it's all about, isn't it? That's what it's always been about. Gifts, gifts… gifts, gifts, gifts, gifts, gifts! You wanna know what happens to your gifts? They all come to me. In your garbage. You see what I'm saying? In your garbage." – Jim Carrey
"For fifty-three years, Christmas has brought me nothing but misery. I know just what to do. I become Santa Clause to steal their Christmas. If he could deliver it one night, then I can steal it." – Jim Carrey
"Well done, Max! Serves them right, those yuletide-loving…sickly-sweet, nog-sucking cheer mongers! I really don't like 'em. Mm-mm. No, I don't." – Jim Carrey
"Those Whos are hard to frazzle, Max. But, we did our worst, and that's all that matters." – Jim Carrey
"Parents are like God because you wanna know they're out there, and you want them to think well of you, but you really only call when you need something." – Chuck Palahniuk
"God will not look you over for medals degrees or diplomas, but for scars." – Elbert Hubbard
"Living for God requires that we yield our thoughts to Him. Meaning every thought should be filtered through the Father." – Lynn R. Davis
"I could hang myself with all the bad Christmas neckties I found at the dump." – Jim Carrey
"Oh, the Who-manity." – Jim Carrey
"Pop guns! And bicycles! Roller skates! Drums! Checkerboards! Tricycles! Popcorn! And plums! And he stuffed them in bags. Then the Grinch, very nimbly, stuffed all the bags, one by one, up the chimbley!" – Dr. Suess
"One man's toxic sludge is another man's potpourri." – Jim Carrey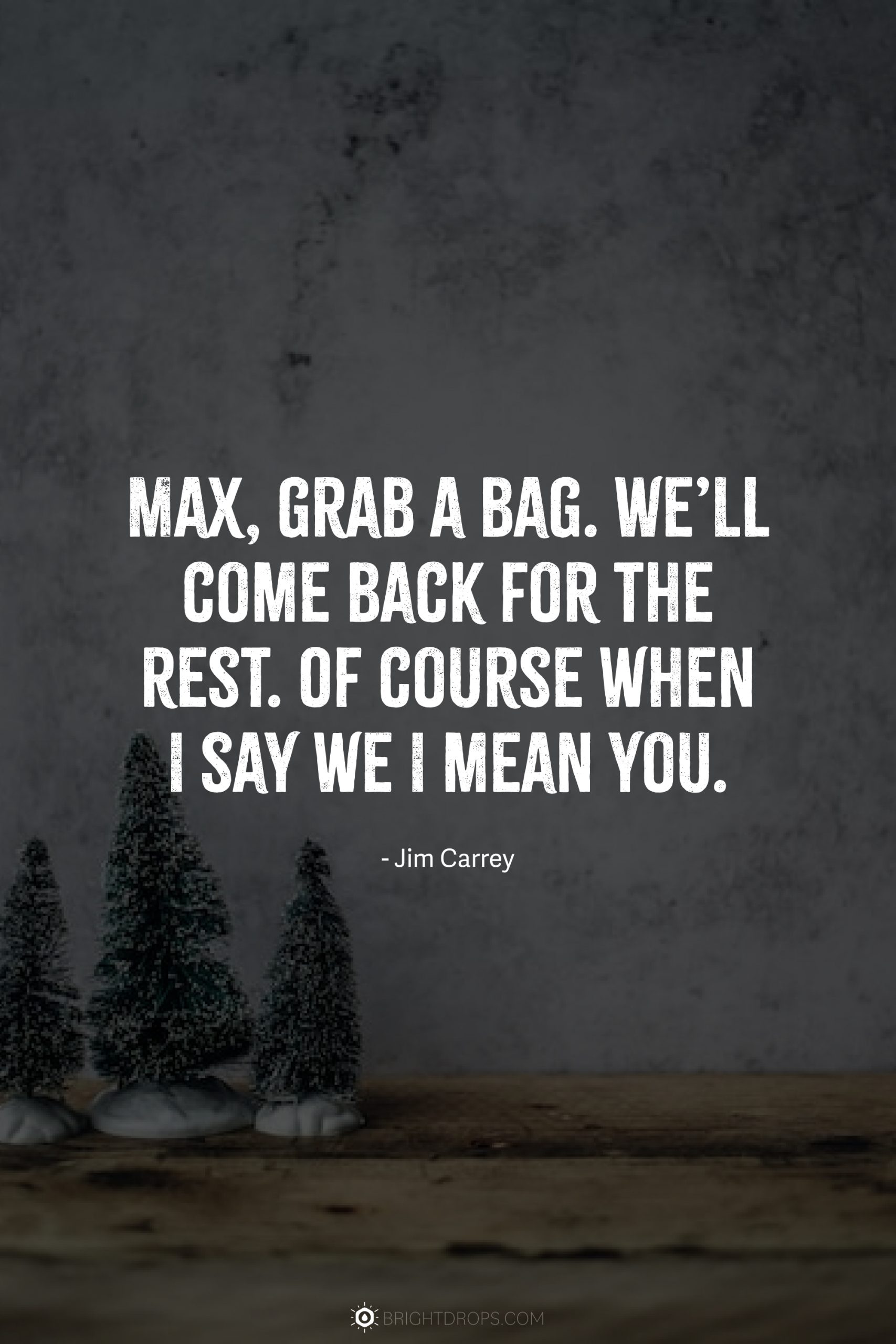 "Max, grab a bag. We'll come back for the rest. Of course when I say we I mean you." – Jim Carrey
More Good Quotes: