Halloween is all about the costumes, the candy, and the décor, but what about attention to detail when it comes to Halloween greetings? Knowing what to write in a card, or how to caption a photograph on social media can really make or break the whole shebang, so why not invest a little time before the big day to perfect your witty repartee?
This list contains dozens of the best funny Halloween quotes to really get you ahead of the game, from the Sanderson sisters to Wednesday Addams, and Oscar Wilde to Edgar Allen Poe, all of whom perfected the art of horror with a side of humor. Both your house and you might be dressed to impress, but unless you have an arsenal of witty sayings to go with them, your display could go from 'aaarrrggghhh' to blah in a matter of moments.
Whether you are writing in a card, posting online, or captioning the best scary shots from the night's festivities, these funny Halloween quotes will really add a certain je ne sais quoi to the proceedings and ensure you and your costume will not be forgotten in a hurry.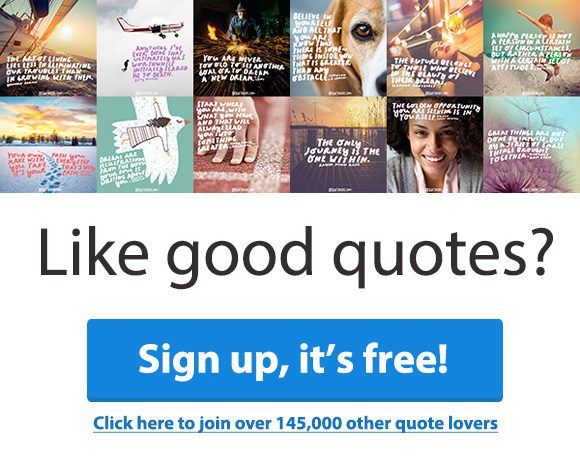 For more holiday wishes, take a look at these Thanksgiving quotes and this list of the best Christmas quotes.
Halloween Quotes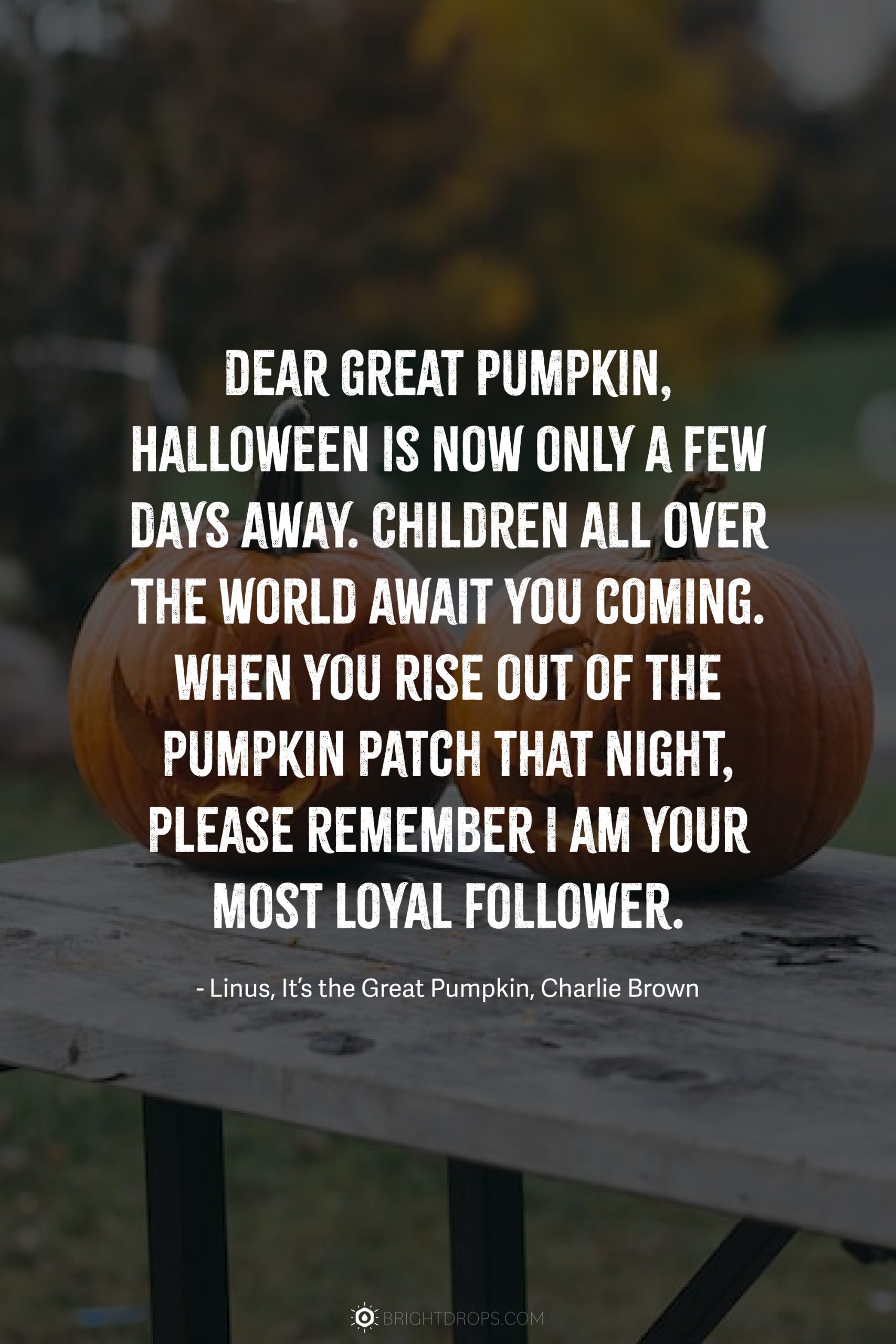 "Dear Great Pumpkin, Halloween is now only a few days away. Children all over the world await you coming. When you rise out of the pumpkin patch that night, please remember I am your most loyal follower." – Linus, It's the Great Pumpkin, Charlie Brown
"I'm a homicidal maniac. They look just like everyone else." – Wednesday Addams
"Sticky fingers, tired feet; one last house, trick or treat!" – Rusty Fischer
You may also like: These short and sweet Easter quotes https://brightdrops.com/easter-quotes
"Hell is empty and all the devils are here." – William Shakespeare
"I see my face in the mirror and go, 'I'm a Halloween costume? That's what they think of me?'" – Drew Carey
"Things are never quite as scary when you've got a best friend." – Bill Waterson
Related: New Year Quotes
"I'm friends with the monster that's under my bed." – Rihanna
"If human beings had genuine courage, they'd wear their costumes every day of the year, not just on Halloween." – Douglas Copeland
"I love Halloween, and I love that feeling: the cold air, the spooky dangers lurking around the corner." – Evan Peters
"A mask tells us more than a face." – Oscar Wilde, Irish Poet
"Believe nothing you hear, and only one half that you see." – Edgar Allan Poe
"From ghoulies and ghosties and long–leggedy beasties and things that go bump in the night, Good Lord, deliver us!" – Scottish Saying
"I'm a witch every day. Not just for Halloween." – Unknown
"Well, fancy! We desire children." – Winifred Sanderson
"Am I walking toward something I should be running away from?" – Shirley Jackson
"Be afraid, be very afraid." – Ronnie, The Fly, Halloween
"Magic is really very simple, all you've got to do is want something and then let yourself have it." – Aggie Cromwell
"I put a spell on you because you're mine." – Jay Hawkins
"He had arranged the arms and legs in letters, and the letters spelled out a single small word: BOO. The three torsos were carefully arranged below the BOO in a quarter–circle, making a cute little Halloween smile." – Jeff Lindsay
"This Halloween the most popular mask is the Arnold Schwarzenegger mask. And the best part? With a mouth full of candy you will sound just like him." – Conan O'Brien
"Have you come to sing pumpkin carols?" – Linus, It's the Great Pumpkin, Charlie Brown
"There is nothing that gives more assurance than a mask." – Sidonie-Gabrielle Colette
"A person should always choose a costume which is in direct contrast to her own personality." – Lucy Van Pelt
"It reeks of children!" – Mary Sanderson
"Shadows of a thousand years rise again unseen. Voices whisper in the trees, 'Tonight is Halloween!'" – Dexter Kozen
"We make up horrors to help us cope with the real ones." – Stephen King
"Wench! Trollop! You bucktoothed, mop–riding firefly from hell!" – Billy Butcherson, Hocus Pocus
"During the day, I don't believe in ghosts. At night, I'm a little more open–minded." – Unknown
More Good Quotes for Holidays: