So much more than an artist, Frida Kahlo was a free spirit who came to be one of the most recognizable feminist icons of our time. Having survived polio as a child, she also suffered a horrific bus accident in her teens that left her so wounded that she needed some 30 surgical procedures to fix the multiple fractures – including to her spine – that the accident caused.
Passionate about politics, Kahlo often declared her year of birth to be 1910 – the start of the Mexican Revolution – rather than the 1907 in which she was actually born. A true feminist, she was most famous for her self portraits in which she portrayed herself as having a monobrow and mustache, in defiance of society's definition of feminine beauty.
Frida Kahlo's quotes are evidence of her wit and sometimes colorful language, and her absolute desire to be unfettered by life's expectations. Far from living in fear of her pain and turbulent life, this beautifully flawed, marxist artist embraced it, and her words can teach you to do the same.
Deep Frida Kahlo Quotes on Everything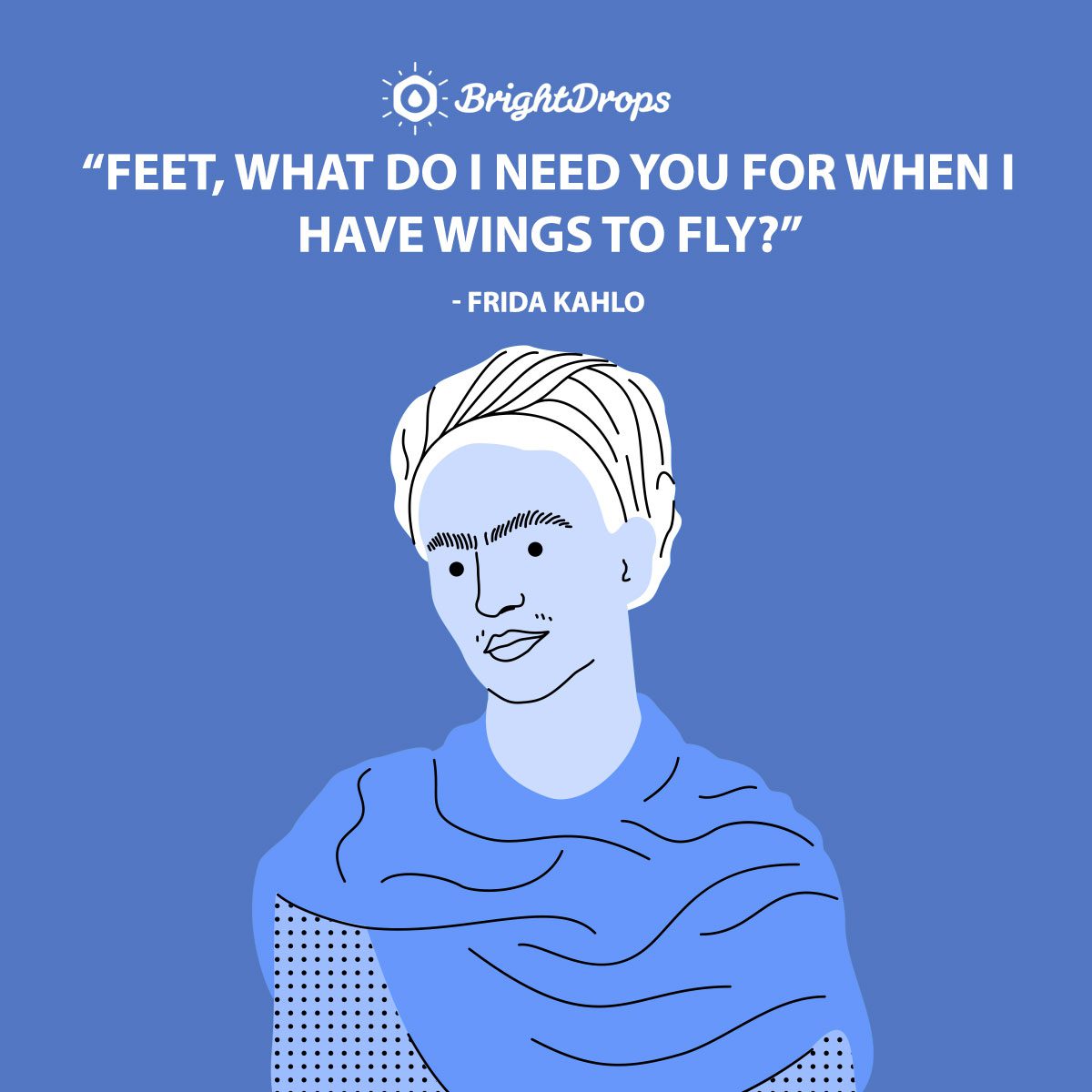 "Feet, what do I need you for when I have wings to fly?" – Frida Kahlo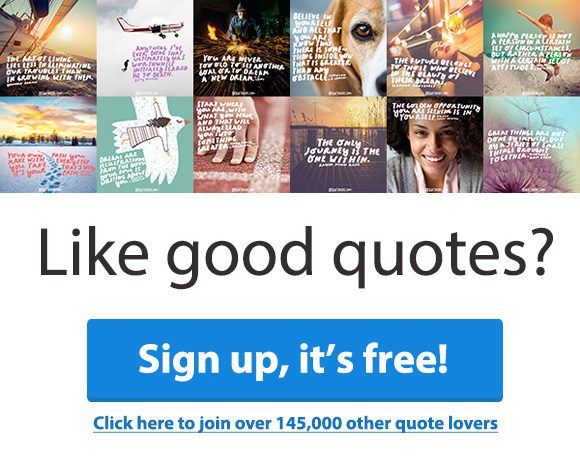 "Pain, pleasure, and death are no more than a process for existence. The revolutionary struggle in this process is a doorway open to intelligence." – Frida Kahlo
"Only one mountain can know the core of another mountain." – Frida Kahlo
"Nothing is absolute. Everything changes, everything moves, everything revolves, everything flies and goes away." – Frida Kahlo
"To feel the anguish of waiting for the next moment and of taking part in the complex current (of affairs) not knowing that we are headed toward ourselves, through millions of stone beings – of bird beings – of star beings – of microbe beings – of fountain beings toward ourselves." – Frida Kahlo
"I tried to drown my sorrows, but the bastards learned how to swim, and now I am overwhelmed by this decent and good feeling." – Frida Kahlo
"Your word travels the entirety of space and reaches my cells which are my stars then goes to yours which are my light." – Frida Kahlo
"Don't build a wall around your suffering. It may devour you from the inside." – Frida Kahlo
Empowering Frida Kahlo Quotes for Strength, Bravery and Self-Love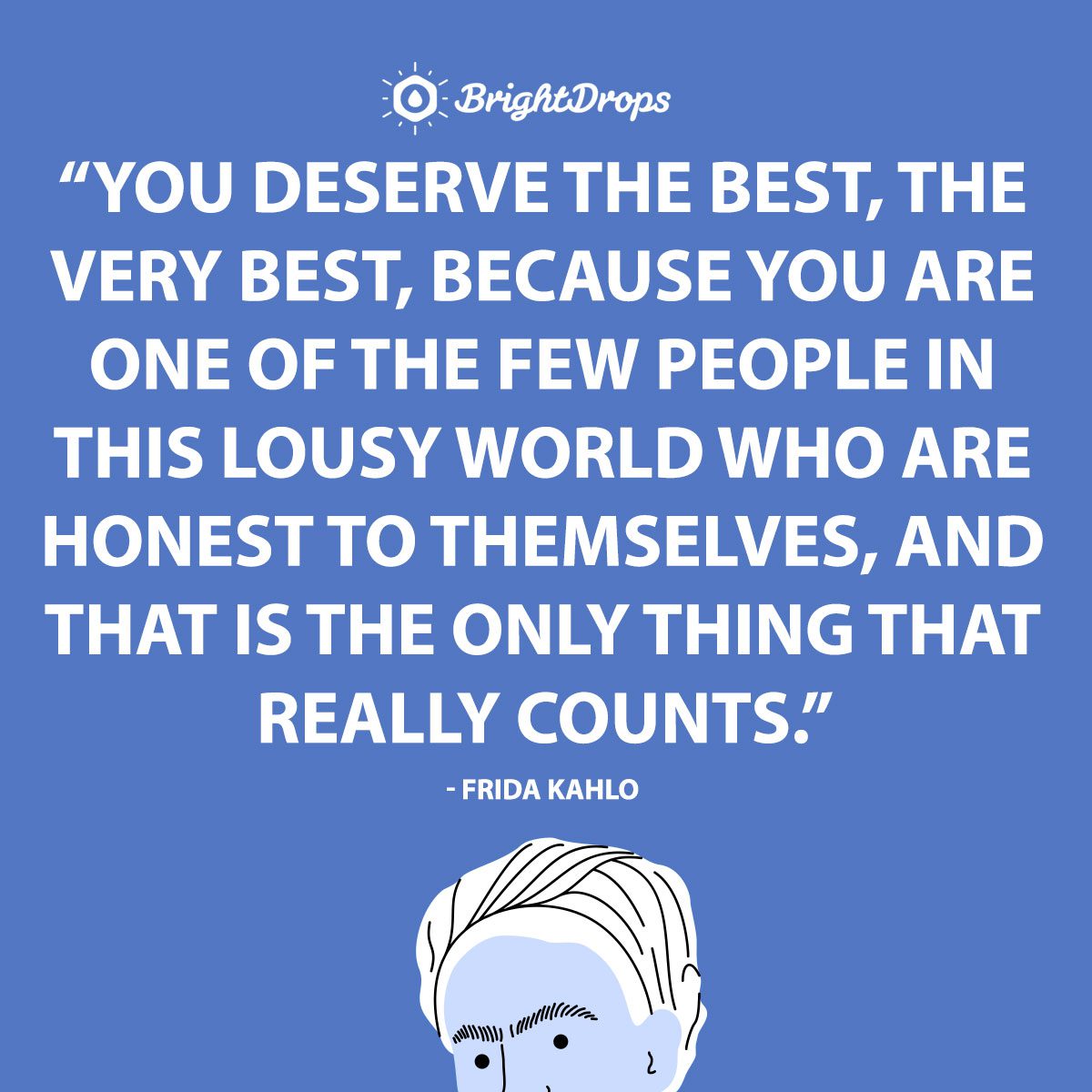 "You deserve the best, the very best, because you are one of the few people in this lousy world who are honest to themselves, and that is the only thing that really counts." – Frida Kahlo
"At the end of the day, we can endure much more than we think we can." – Frida Kahlo
"I must fight with all my strength so that the little positive things that my health allows me to do might be pointed toward helping the revolution. The only real reason for living." – Frida Kahlo
"Nothing is worth more than laughter. It is strength to laugh and to abandon oneself, to be light." – Frida Kahlo
"The most important part of the body is the brain." – Frida Kahlo
Frida Kahlo Quotes About Painting and Art
"I paint flowers so they will not die." – Frida Kahlo
"The only thing I know is that I paint because I need to, and I paint whatever passes through my head without any other consideration." – Frida Kahlo
"I am happy to be alive, as long as I can paint." – Frida Kahlo
"To paint is the most terrific thing that there is, but to do it well is very difficult." – Frida Kahlo
"Since my subjects have always been my sensations, my states of mind and the profound reactions that life has been producing in me, I have frequently objectified all this in figures of myself, which were the most sincere and real thing that I could do in order to express what I felt inside and outside of myself." – Frida Kahlo
Read these quotes next:
33 Deep Buddha Quotes on Love, Life and Happiness
46 Maya Angelou Quotes to Live Your Life By
59 Bob Ross Quotes on Art, Nature and Making Your Today Better
40 Quotes About Strength and How to Find True Inner Strength