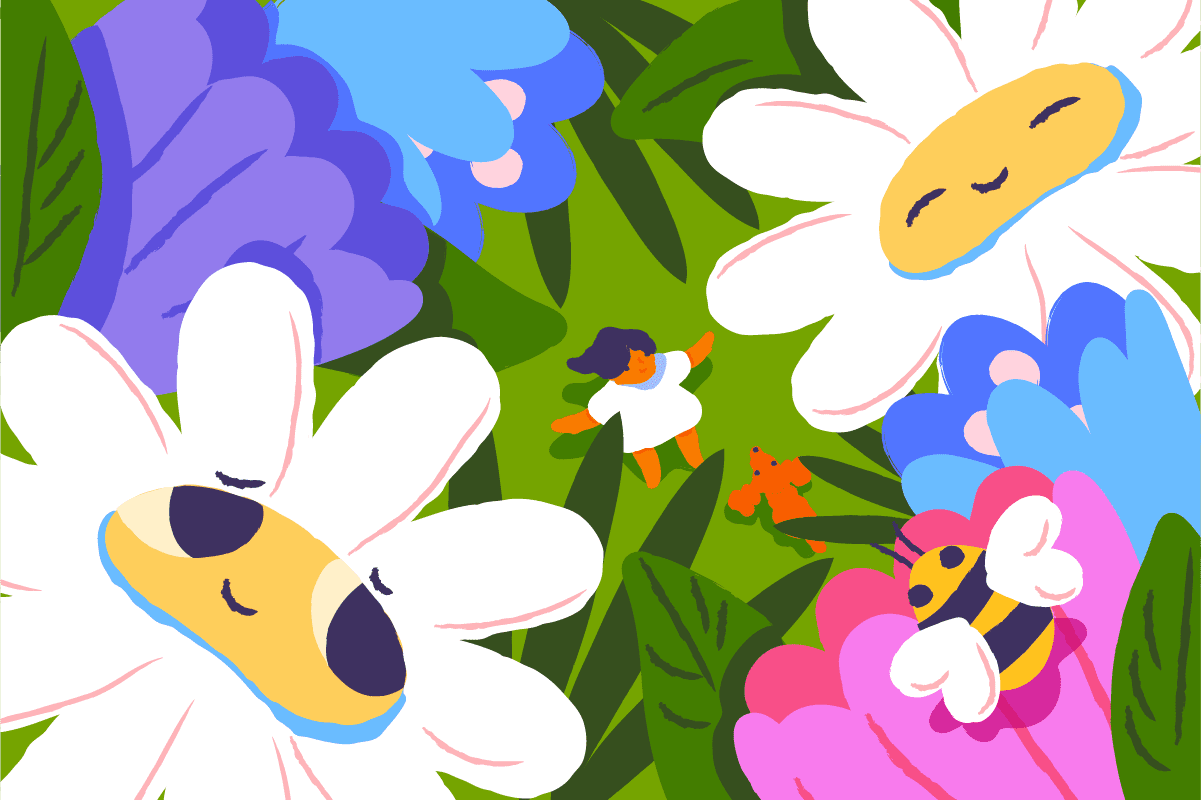 Flowers are colorful, uplifting and bring anyone viewing them, touching them, and smelling them to a place of calm and inspiration. Use these flower quotes (all with beautiful images) to share with your followers, send to a friend or family member that needs a boost, or for daily use to start your morning in the right mindset.
Flower Quotes
"We are all dreaming of some magical rose garden over the horizon instead of enjoying the roses blooming outside our windows today." – Dale Carnegie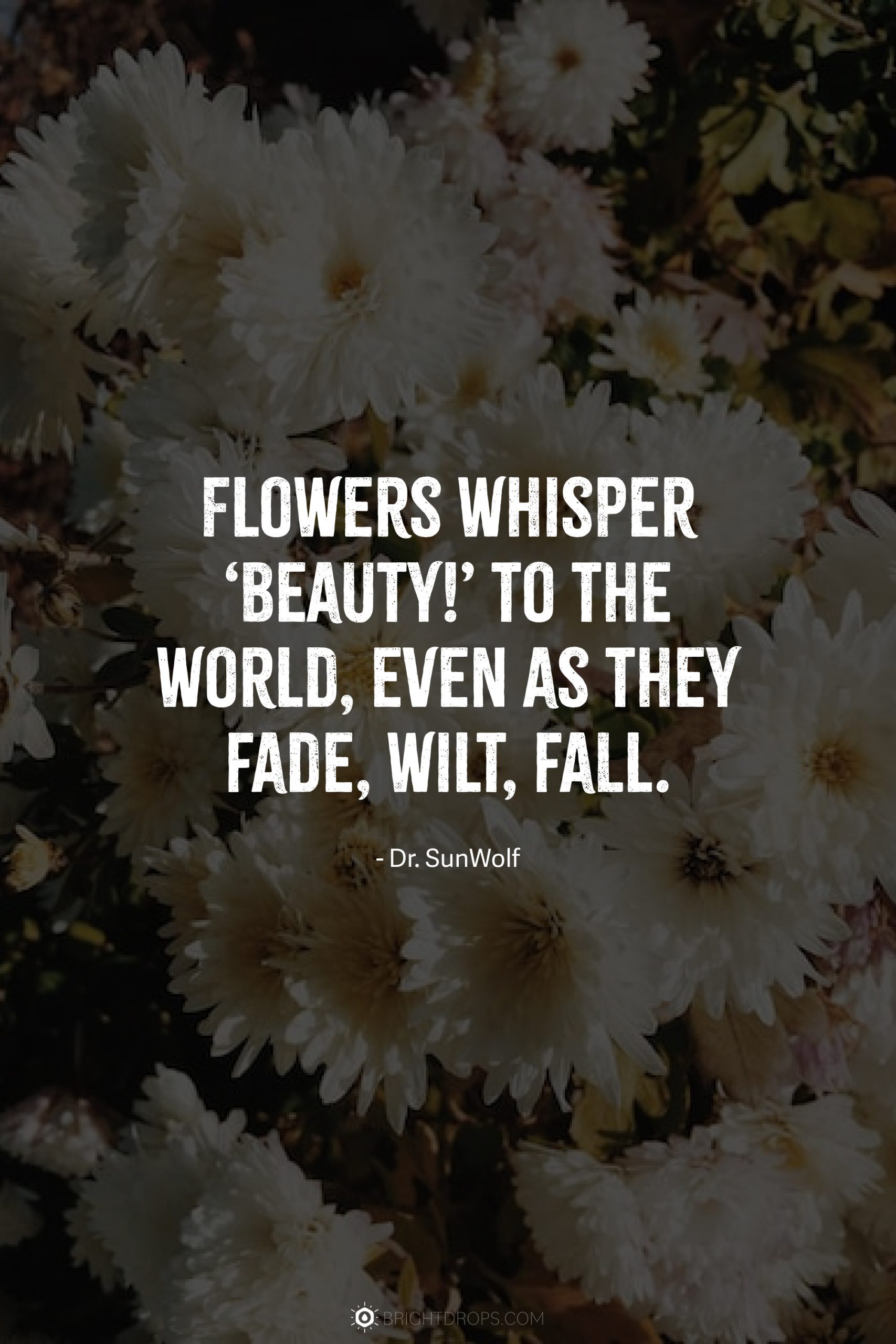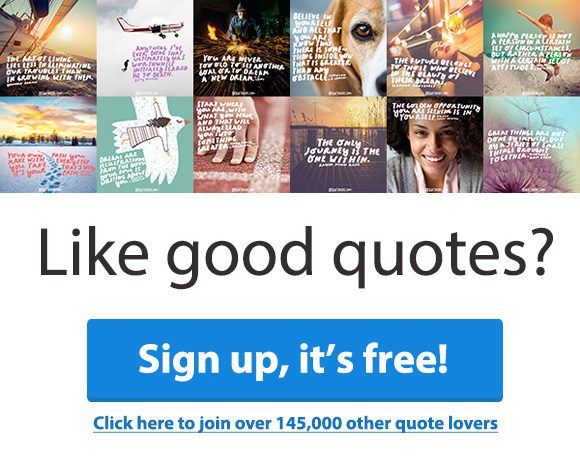 "Flowers whisper 'Beauty!' to the world, even as they fade, wilt, fall." – Dr. SunWolf
"The flower that follows the sun does so even in cloudy days." – Robert Leighton
"Give me odorous at sunrise a garden of beautiful flowers where I can walk undisturbed." – Walt Whitman
"Stretching his hand up to reach the stars, too often man forgets the flowers at his feet." – Jeremy Bentham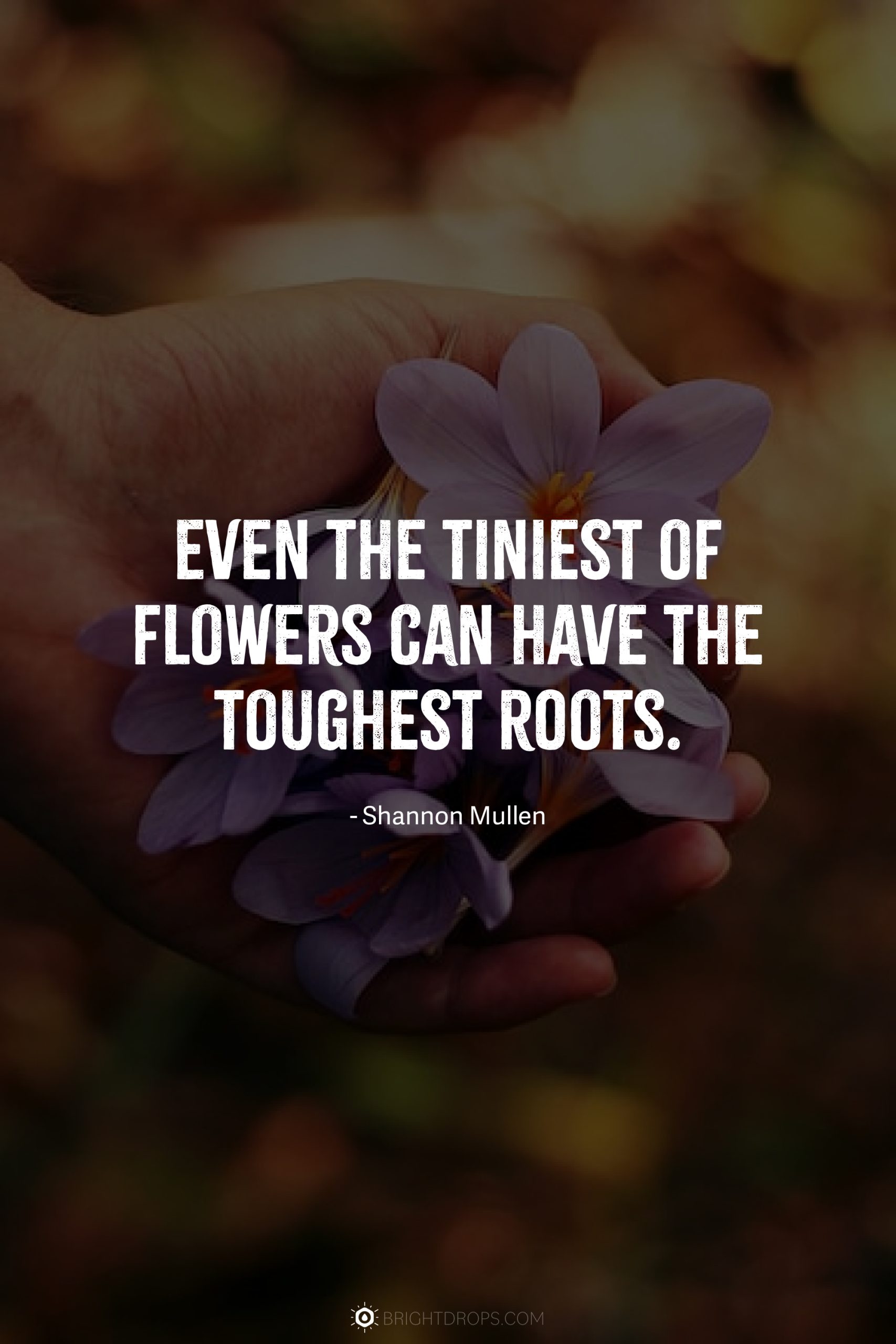 "Even the tiniest of flowers can have the toughest roots." – Shannon Mullen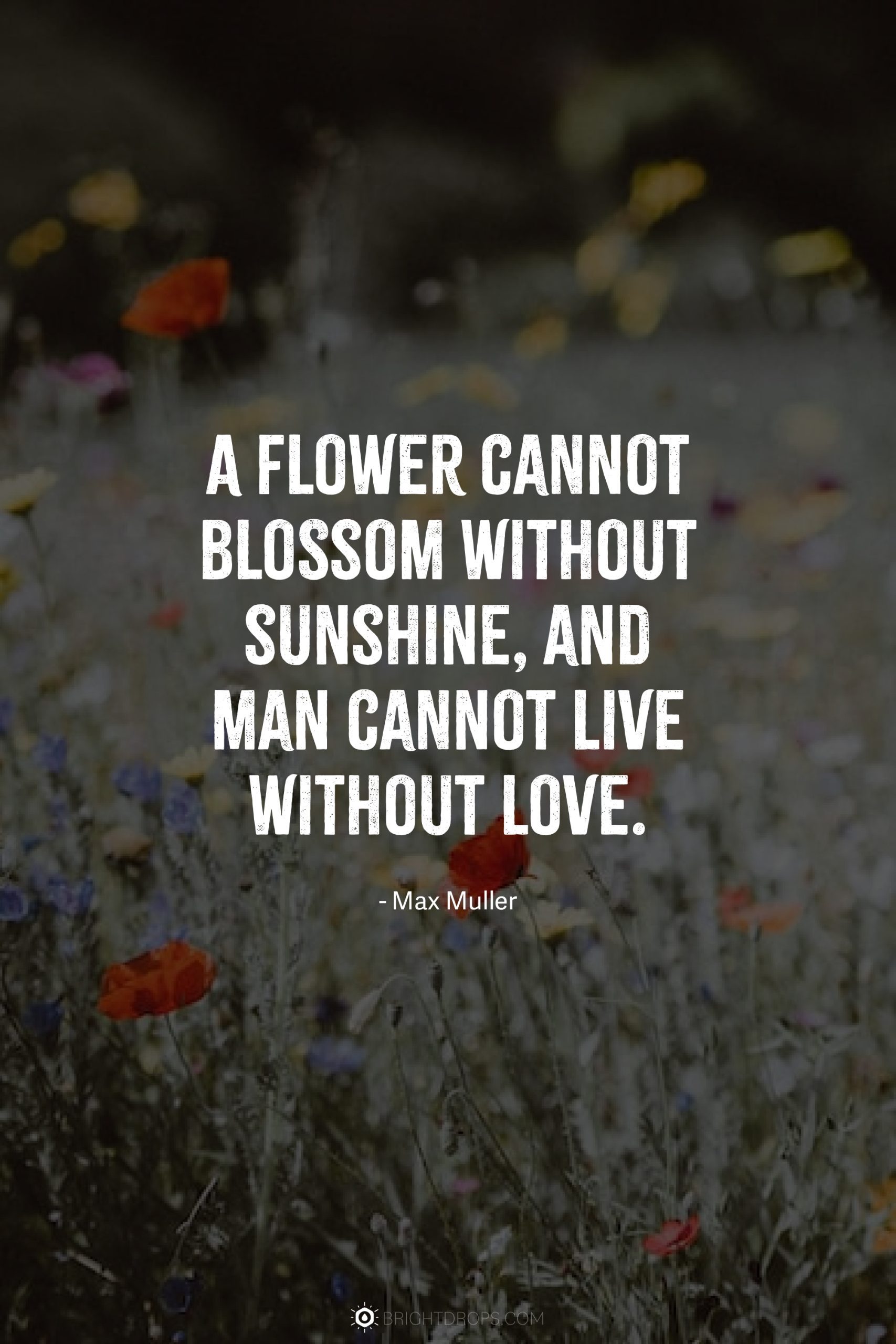 "A flower cannot blossom without sunshine, and man cannot live without love." – Max Muller
"An orchid in a deep forest sends out its fragrance even if no one is around to appreciate it." – Confucius
"Flowers are restful to look at. They have neither emotions nor conflicts." – Sigmund Freud
"Don't let the tall weeds cast a shadow on the beautiful flowers in your garden." – Steve Maraboli
"Every flower blooms in its own time." – Ken Petti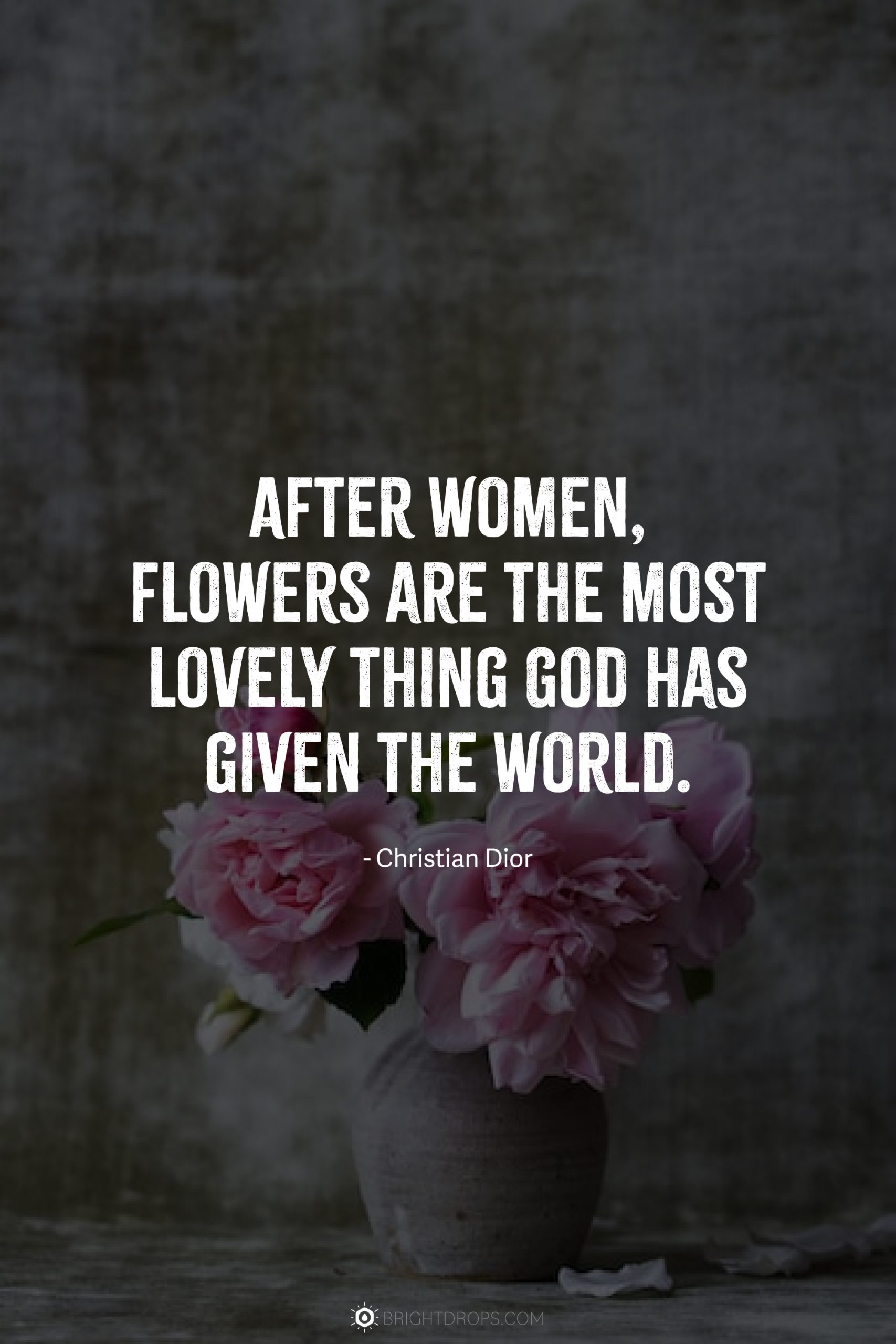 "After women, flowers are the most lovely thing God has given the world." – Christian Dior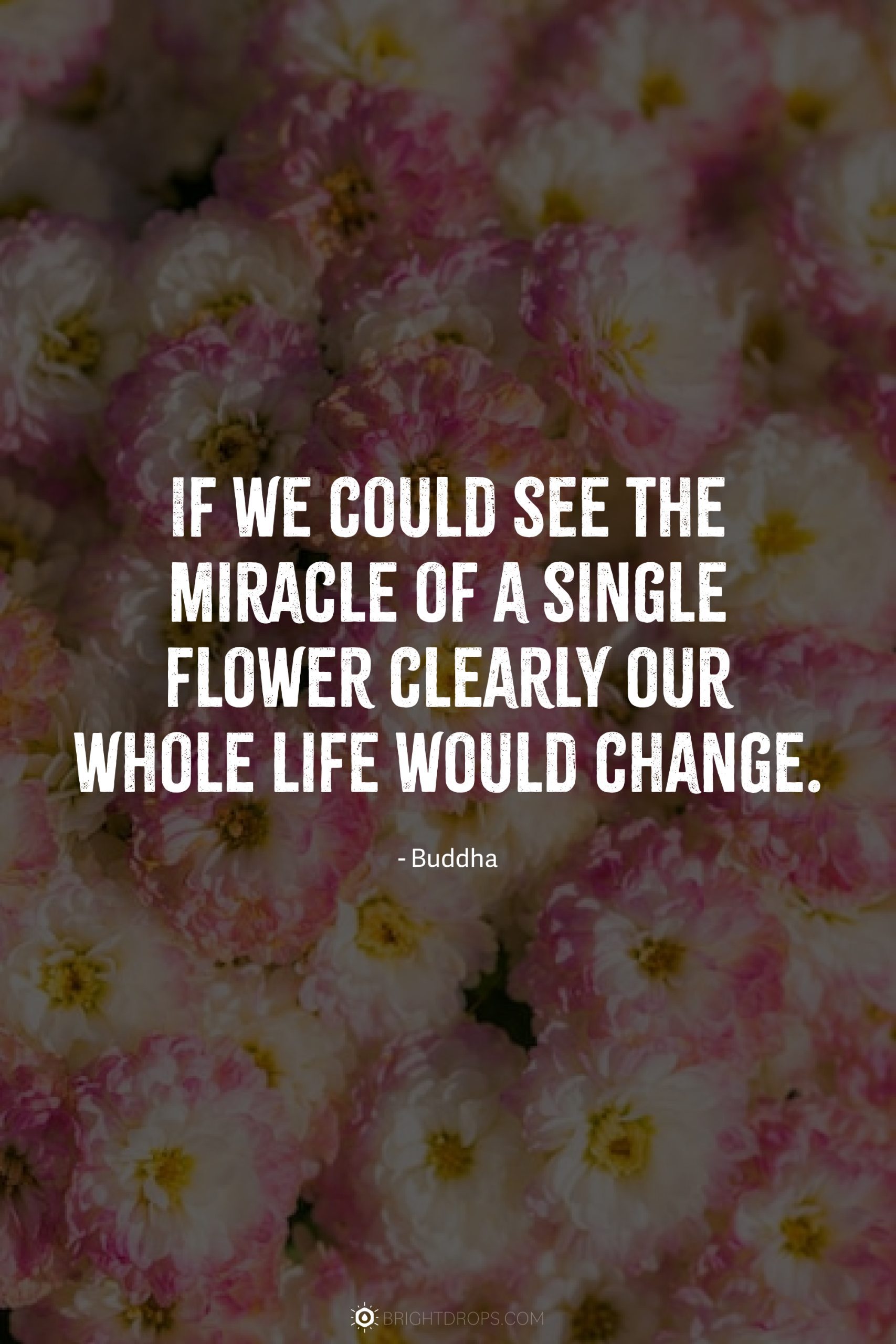 "If we could see the miracle of a single flower clearly our whole life would change." – Buddha
"Count the roses, not the thorns." – Matshona Dhliwayo
"The Japanese say, if the flower is to be beautiful, it must be cultivated." – Lester Cole
"The splendor of the rose and the whiteness of the lily do not rob the little violet of its scent nor the daisy of its simple charm." – Therese of Lisieux
"Love is like a beautiful flower that I may not touch but whose fragrance makes the garden a place of delight just the same." – Helen Keller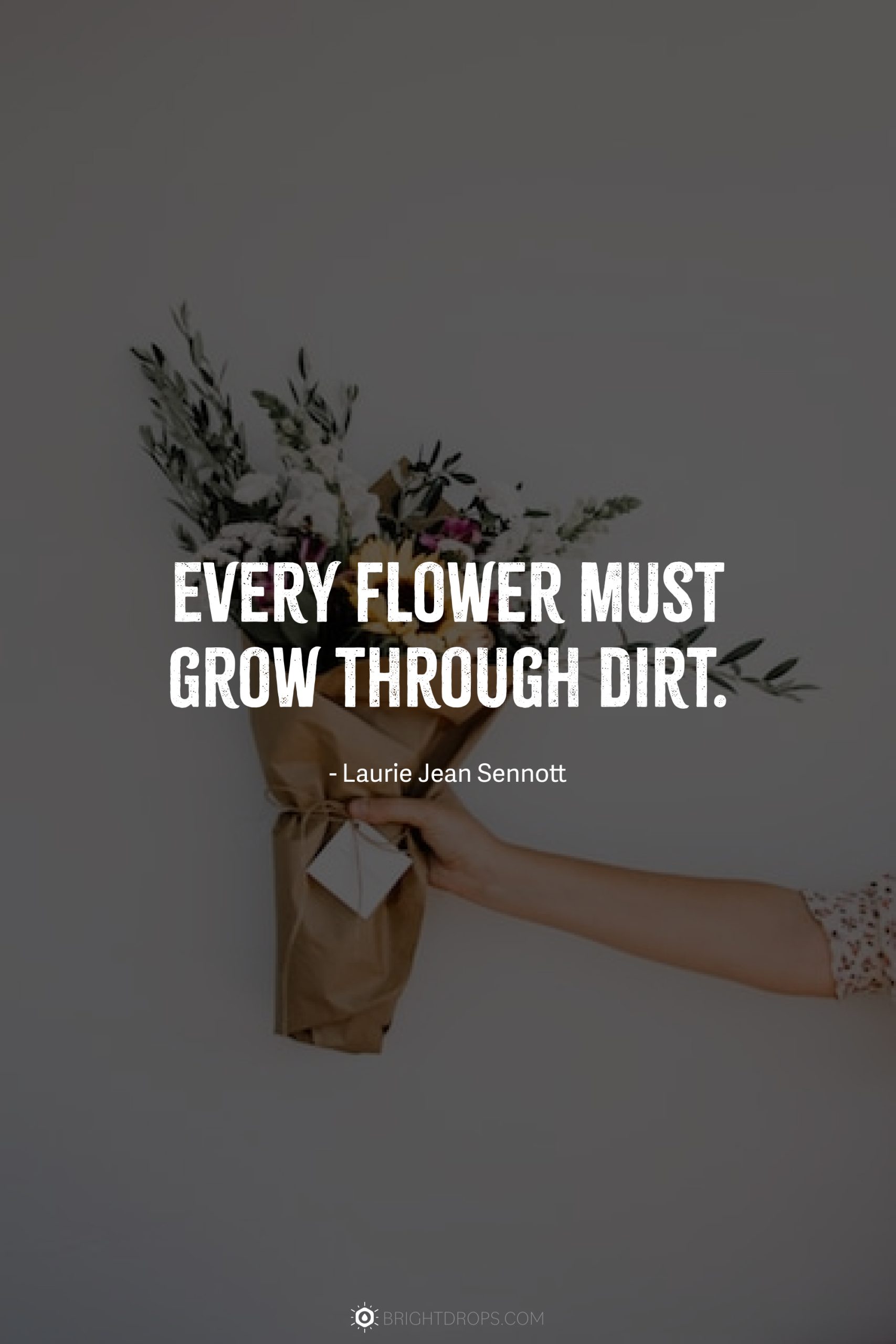 "Every flower must grow through dirt." – Laurie Jean Sennott
"Flowers grow out of dark moments." – Corita Kent
"A fox is a wolf who sends flowers." – Ruth Brown
"Wildflowers are the stuff of my heart!" – Lady Bird Johnson
"A flower's appeal is in its contradictions — so delicate in form yet strong in fragrance, so small in size yet big in beauty, so short in life yet long on effect." – Terri Guillemets
"Roses do not bloom hurriedly; for beauty, like any masterpiece, takes time to blossom." – Matshona Dhliwayo
"You can't choose to adore the flower and ignore the thorns. Love means loving every part of them, especially the unlovable parts." – Sarvesh Jain
"A flower blooming in the desert proves to the world that adversity, no matter how great, can be overcome." – Matshona Dhliwayo
"There are always flowers for those who want to see them." – Henri Matisse
"You're only here for a short visit. Don't hurry, don't worry. And be sure to smell the flowers along the way." – Walter Hagen
"Love is flower like; Friendship is like a sheltering tree." – Samuel Taylor Coleridge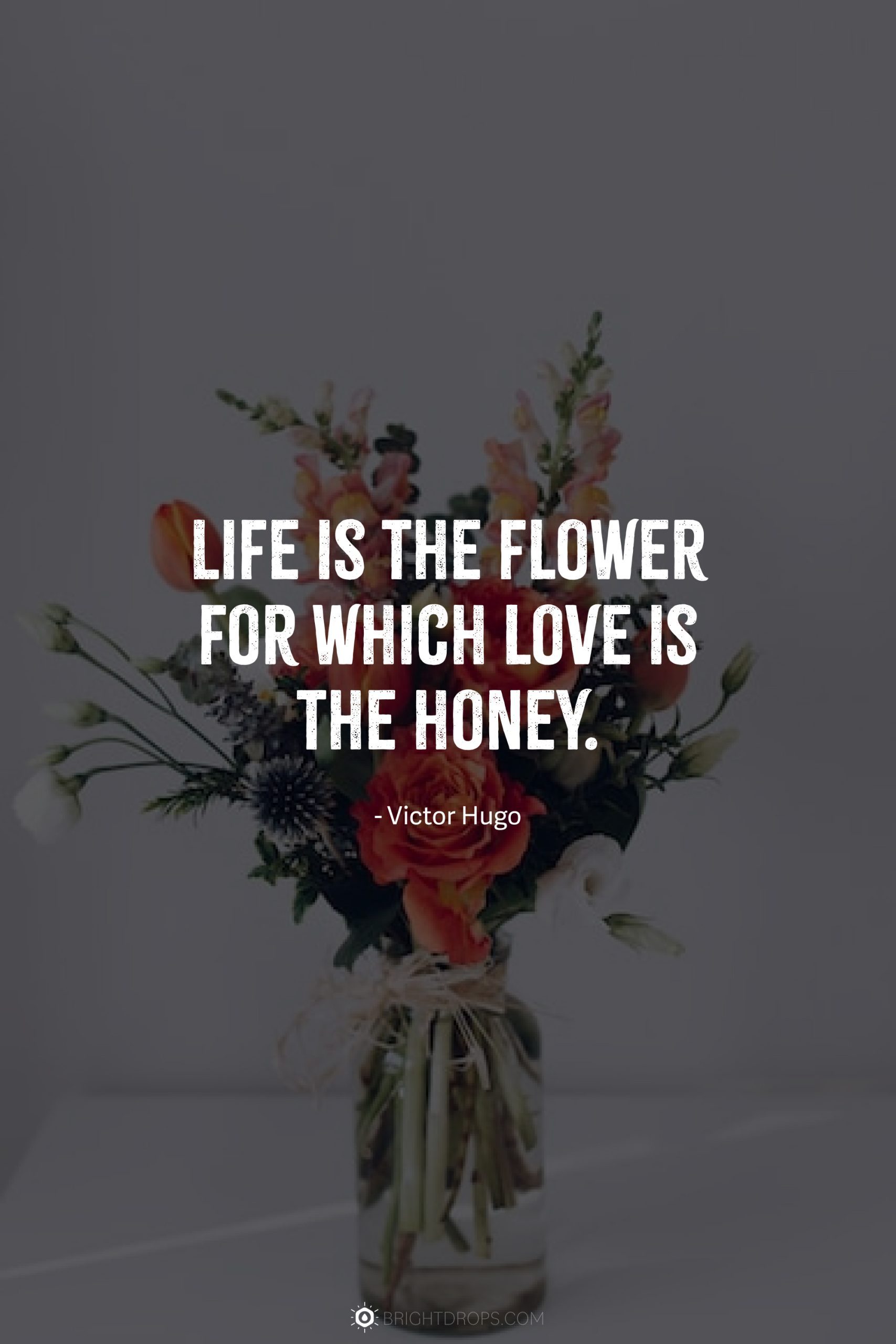 "Life is the flower for which love is the honey." – Victor Hugo
"Just as a flower which seems beautiful and has color but no perfume, so are the fruitless words of the man who speaks them but does them not." – John Dewey
"A flower does not use words to announce its arrival to the world; it justs blooms." – Matshona Dhliwayo
"What a lonely place it would be to have a world without a wildflower!" – Roland R. Kemler
"Spring: A lovely reminder of how beautiful change can truly be." – Unknown
"Flowers are the sweetest things God ever made and forgot to put a soul into." – Henry Ward Beecher
"All the flowers of the tomorrows are in the seeds of today." – Indian Proverb
"People from a planet without flowers would think we must be mad with joy the whole time to have such things about us." – Iris Murdoch
"A sunflower field is like a sky with a thousand suns. – Corina Abdulahm" – Negura
"If I had a single flower for every time I think about you, I could walk forever in my garden." – Claudia Adrienne Grandi
"Happiness held is the seed; Happiness shared is the flower." – John Harrigan
"Weeds are flowers too, once you get to know them." – A.A. Milne
"If every tiny flower wanted to be a rose, spring would lose its loveliness." – Therese of Lisieux
"If every tiny flower wanted to be a rose, spring would lose its loveliness." – Therese of Lisieux
"Flowers are the music of the ground. From earth's lips spoken without sound." – Edwin Curran
"Like wildflowers; You must allow yourself to grow in all the places people thought you never would." – E.V.
"I'd rather have roses on my table than diamonds on my neck." – Letitia Baldrige
"Many eyes go through the meadow, but few see the flowers in it." – Ralph Waldo Emerson
"The very best relationship has a gardener and a flower. The gardener nurtures and the flower blooms." – Carole Radziwill