The casting for the studious, smart, and feisty Hermione Granger could not have been more perfect; Emma Watson is as inspiring off-screen as she is in the halls of Hogwarts, given that she's an ardent feminist activist in 'real life'. Using her voice and status to raise important issues surrounding girls and women today, the actor was appointed as the UN Women Goodwill Ambassador and has campaigned for education opportunities for girls in places such as Bangladesh and Zambia.
Demonstrating how highly she regards education, Emma continued hers whilst playing Hermione, and went on to study and graduate in English literature while also continuing her work as an actor. A fabulous role model for girls, she was also instrumental in the launch of the HeForShe Campaign, which aims to encourage men to help in the fight for gender equality.
If you're looking for someone to inspire you to go for what you want in life, and to help you to celebrate who you are, check out these Emma Watson quotes. Full of insight and motivation, many of these quotes can be applied to everyone, which is so in keeping with this remarkable woman's attitudes.
Most Famous Emma Watson Quotes
"I don't want other people to decide who I am. I want to decide that for myself." – Emma Watson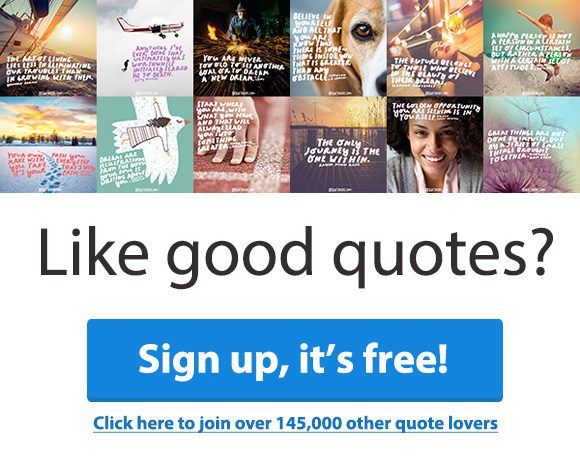 "I'm going to do what I want to do. I'm going to be who I really am. I'm going to figure out what that is." – Emma Watson
"Acting never was about the money for me… Maybe in 10 years, I'll be able to appreciate the fact that I am financially stable and independent and I don't have to make bad choices. I can be very picky." – Emma Watson
"I like men with quick wit, good conversation, and a great sense of humor. I love banter. I want a man to like me for me – I want him to be authentic." – Emma Watson
"The entertainment industry is pretty nuts and having had that experience outside of it and going to university has really made a big difference. It's important to me to feel like I have my own life." – Emma Watson
"It sounds like a cliche, but I also learned that you're not going to fall for the right person until you really love yourself and feel good about how you are." – Emma Watson
"I'm a feminist, but I think that romance has been taken away a bit for my generation. I think what people connect with in novels is this idea of an overpowering, encompassing love – and it being more important and special than anything and everything else." – Emma Watson
"I could never really imagine myself doing one thing, and I'm pretty sure that I'll end up doing four or five different things. I want to be a Renaissance woman. I want to paint, and I want to write, and I want to act, and I want to just do everything." – Emma Watson
"I'm a perfectionist, so my bossiness definitely comes out." – Emma Watson
"It's almost like the better I do, the more my feeling of inadequacy actually increases, because I'm just going, 'Any moment, someone's going to find out I'm a total fraud, and that I don't deserve any of what I've achieved. I can't possibly live up to what everyone thinks I am and what everyone's expectations of me are.'" – Emma Watson
"If I hadn't done 'Harry Potter,' I would have gone and done years of art. I really do love it, and I'd love to write." – Emma Watson
"I wasn't one of those girls who always dreamed of being an actress. I went to a normal school and then these film auditioners turned up when I was nine. Then I just fell into this whirlwind." – Emma Watson
"I don't want the fear of failure to stop me from doing what I really care about." – Emma Watson
"I don't consider myself to be a celebrity. I don't fit that mould." – Emma Watson
"I find the whole concept of being 'sexy' embarrassing and confusing. If I do a photo-shoot, people desperately want to change me – dye my hair blonder, pluck my eyebrows, give me a fringe. Then there's the choice of clothes. I know everyone wants a picture of me in a mini-skirt. But that's not me." – Emma Watson
"Hermione uses all these big long tongue twister words. I don't know what she's going on about half the time!" – Emma Watson
"It's amazing people get so detached from what they eat and what they wear. No one has any contact with how things are made that are put in their body and put in their mouths, and I just find it alarming that no one questions it." – Emma Watson
"It's very hard to describe your own style. And I'm young, so I'm still experimenting. But I think it's quite British and very much about individuality." – Emma Watson
"All I can do is follow my instincts because I'll never please everyone." – Emma Watson
"I was working on 'Harry Potter' while I was growing up, and the attention it brought me made me feel quite isolated." – Emma Watson
"I would love to not date someone in the same industry as me. Otherwise, it becomes what it means to everyone else." – Emma Watson
"I'm very crafty! One time I made a television set out of a cardboard box – everybody thought it was a lark! This was the beginning of a love affair with the arts." – Emma Watson
"As I've got older, and since I cut all my hair off, I've felt a bit more liberated about trying different things out." – Emma Watson
"I want to avoid becoming too styled and too 'done' and too generic. You see people as they go through their careers, and they just become more and more like everyone else." – Emma Watson
"I'm not going to school just for the academics – I wanted to share ideas, to be around people who are passionate about learning." – Emma Watson
"I was very keen. I was super eager to please and be good. And I was always kind of bossy." – Emma Watson
"But sometimes I've felt a little constrained by that idea of who I'm meant to be." – Emma Watson
"I've never understood having crushes on people who you don't know in real life." – Emma Watson
"I still have friends from primary school. And my two best girlfriends are from secondary school. I don't have to explain anything to them. I don't have to apologize for anything. They know. There's no judgment in any way." – Emma Watson
"I stole a piece of the chess set on the first film. I took a piece of the treasure out of Bellatrix's vault on this film. And I've taken my wand and I've got my cloak." – Emma Watson
"I want to be normal. I really want anonymity." – Emma Watson
"Ignoring fame was my rebellion, in a funny way. I was insistent on being normal and doing normal things. It probably wasn't advisable to go to college in America and room with a complete stranger. And it probably wasn't wise to share a bathroom with eight other people in a coed dorm. Looking back, that was crazy." – Emma Watson
"I just try and surround myself, for the biggest proportion of time that I can, with people who make me feel normal because constantly feeling abnormal is quite difficult." – Emma Watson
"I could be 100 years old and in my rocker, but I'll still be very proud that I was part of the 'Harry Potter' films." – Emma Watson
"I don't think my dad really knew what to do with me as a daughter. He treated me like a boy; my brother and I were treated the same. He didn't do kid stuff. There were no kid's menus; you weren't allowed to order off the kid's menu at dinner – we had to try something from the adult menu." – Emma Watson
"I'm a multidimensional person and that's the freedom of fashion: that you're able to reinvent yourself through how you dress and how you cut your hair or whatever." – Emma Watson
"I mean, I have done scenes with animals, with owls, with bats, with cats, with special effects, with thespians, in the freezing cold, in the pouring rain, boiling hot; I've done press with every syndication, every country; I've done interviews with people dressed up as cows – there's honestly nothing that's gonna intimidate me!" – Emma Watson
"I feel like a voodoo doll. It's grim. It's gross." – Emma Watson