Everyone should have big dreams. Wether you want success financially, family dreams, or something more humble. These dream quotes will inspire & motivate you to take action in a real way to achieve your goals & reach for the stars.
Dream Quotes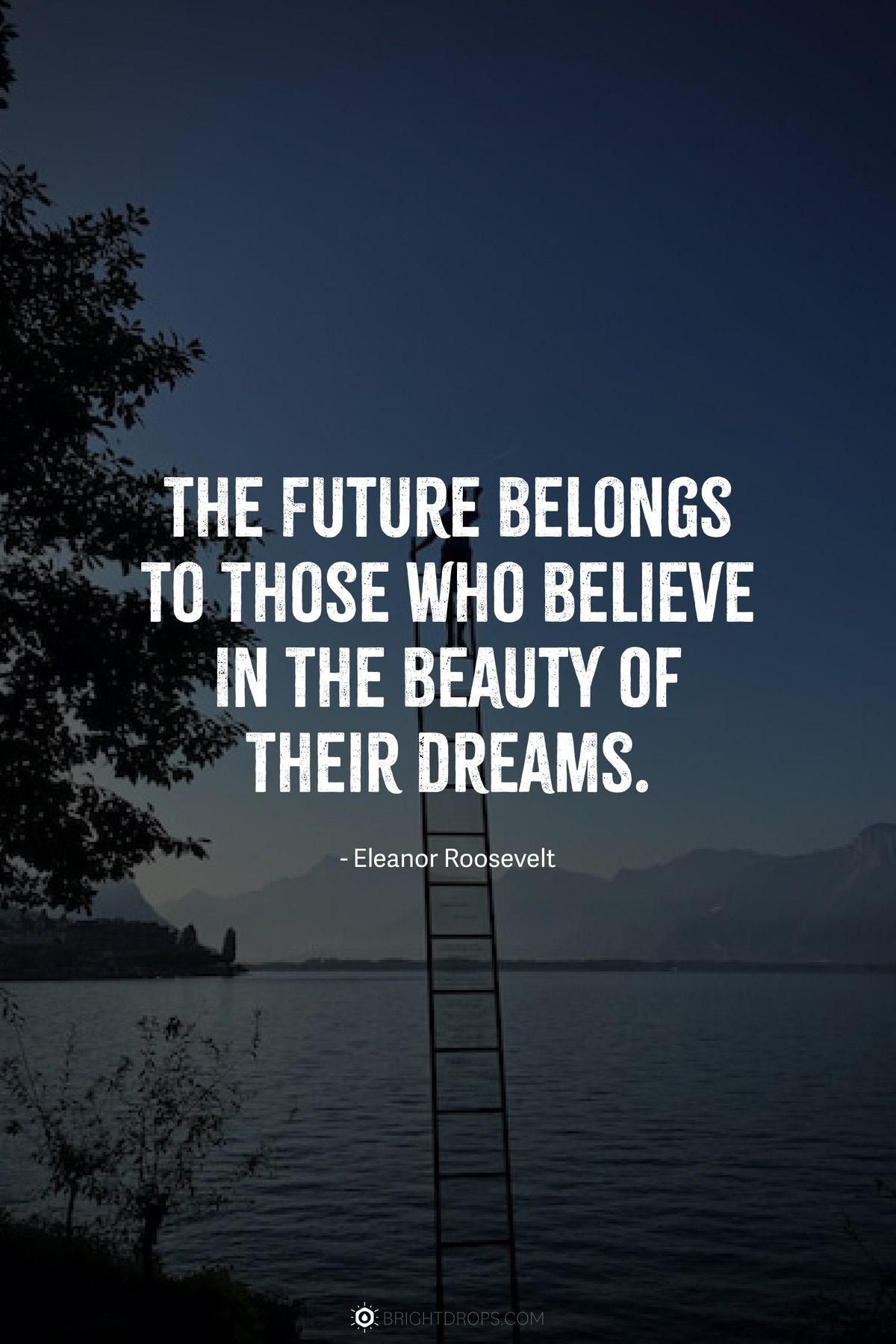 "The Future Belongs To Those Who Believe In The Beauty Of Their Dreams." – Eleanor Roosevelt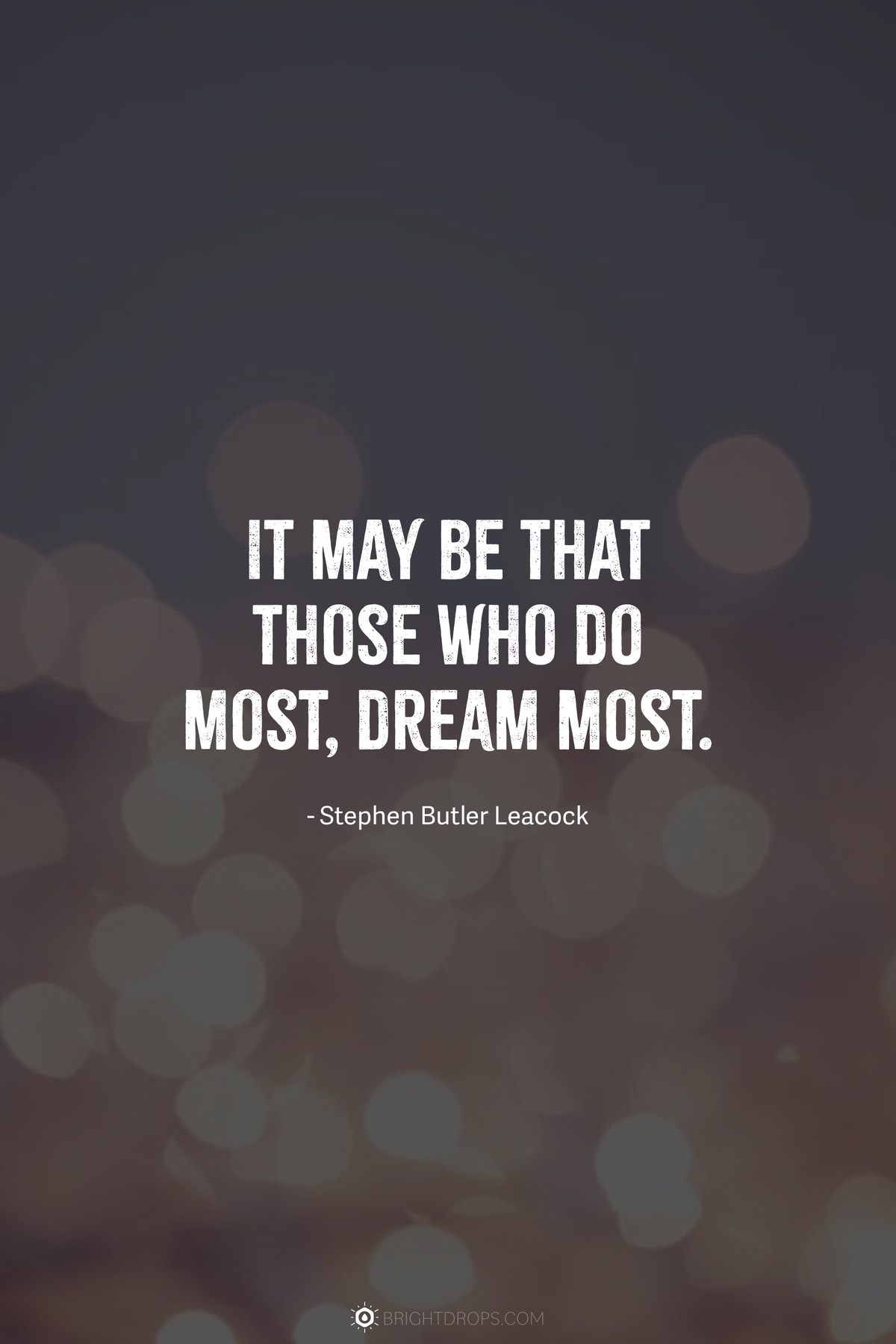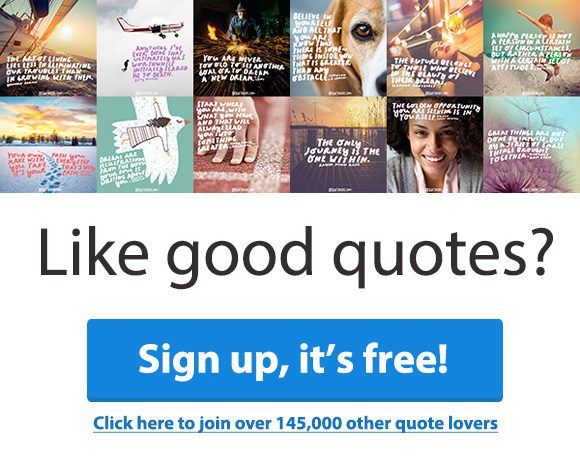 "It may be that those who do most, dream most." – Stephen Butler Leacock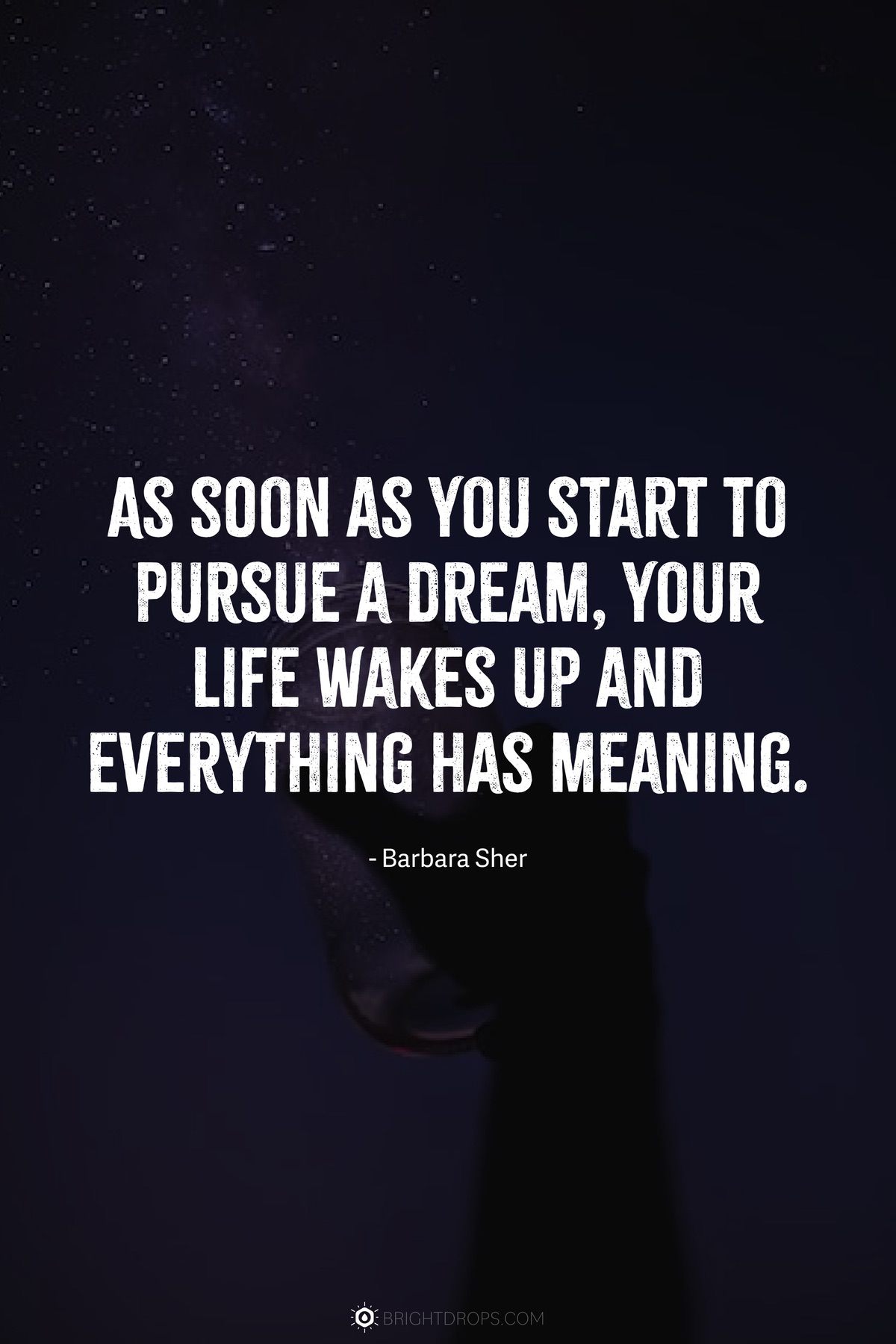 "As soon as you start to pursue a dream, your life wakes up and everything has meaning." – Barbara Sher
"It is difficult to say what is impossible, for the dream of yesterday is the hope of today and the reality of tomorrow." – Robert H. Goddard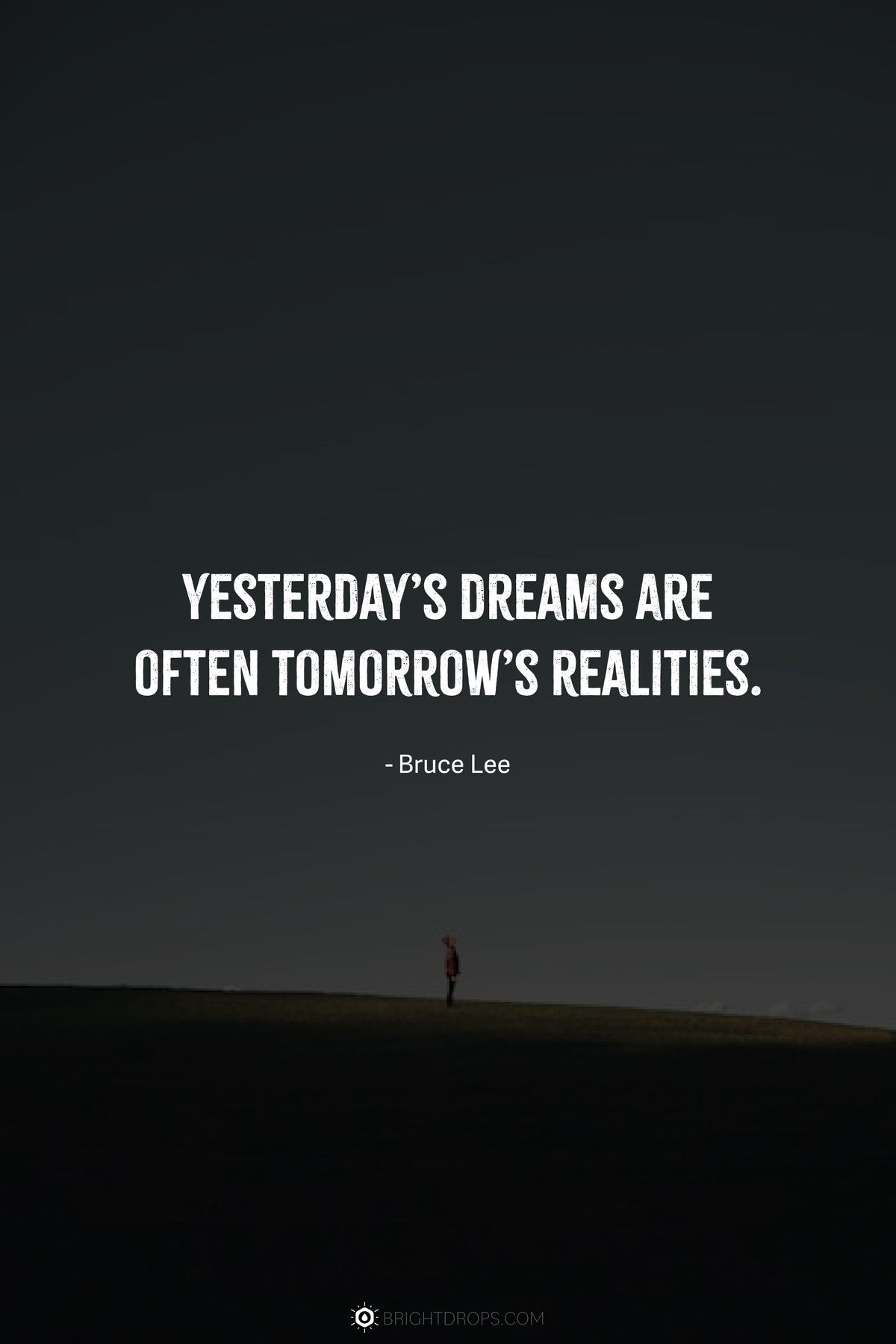 "Yesterday's dreams are often tomorrow's realities." – Bruce Lee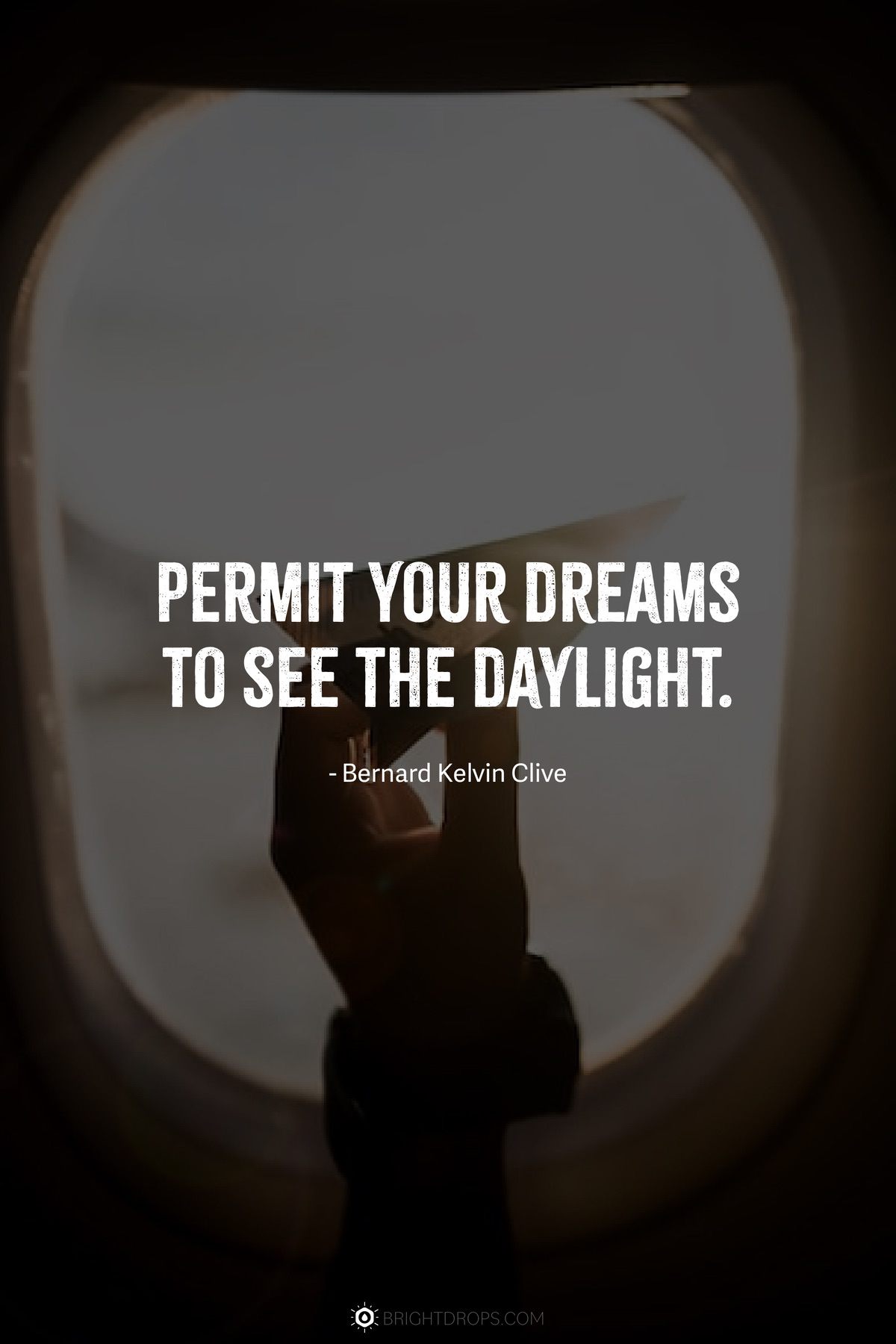 "Permit your dreams to see the daylight." – Bernard Kelvin Clive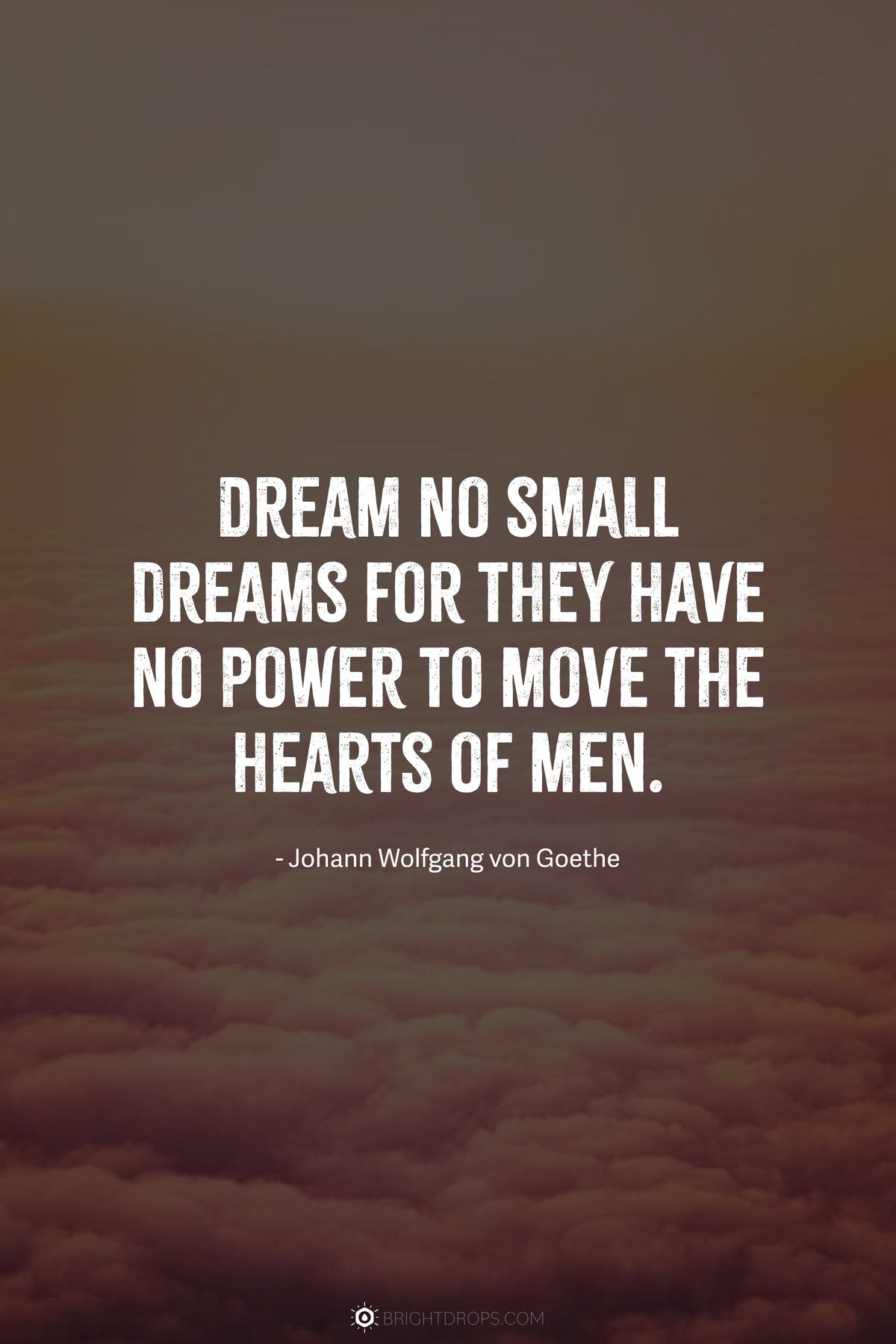 "Dream no small dreams for they have no power to move the hearts of men." – Johann Wolfgang von Goethe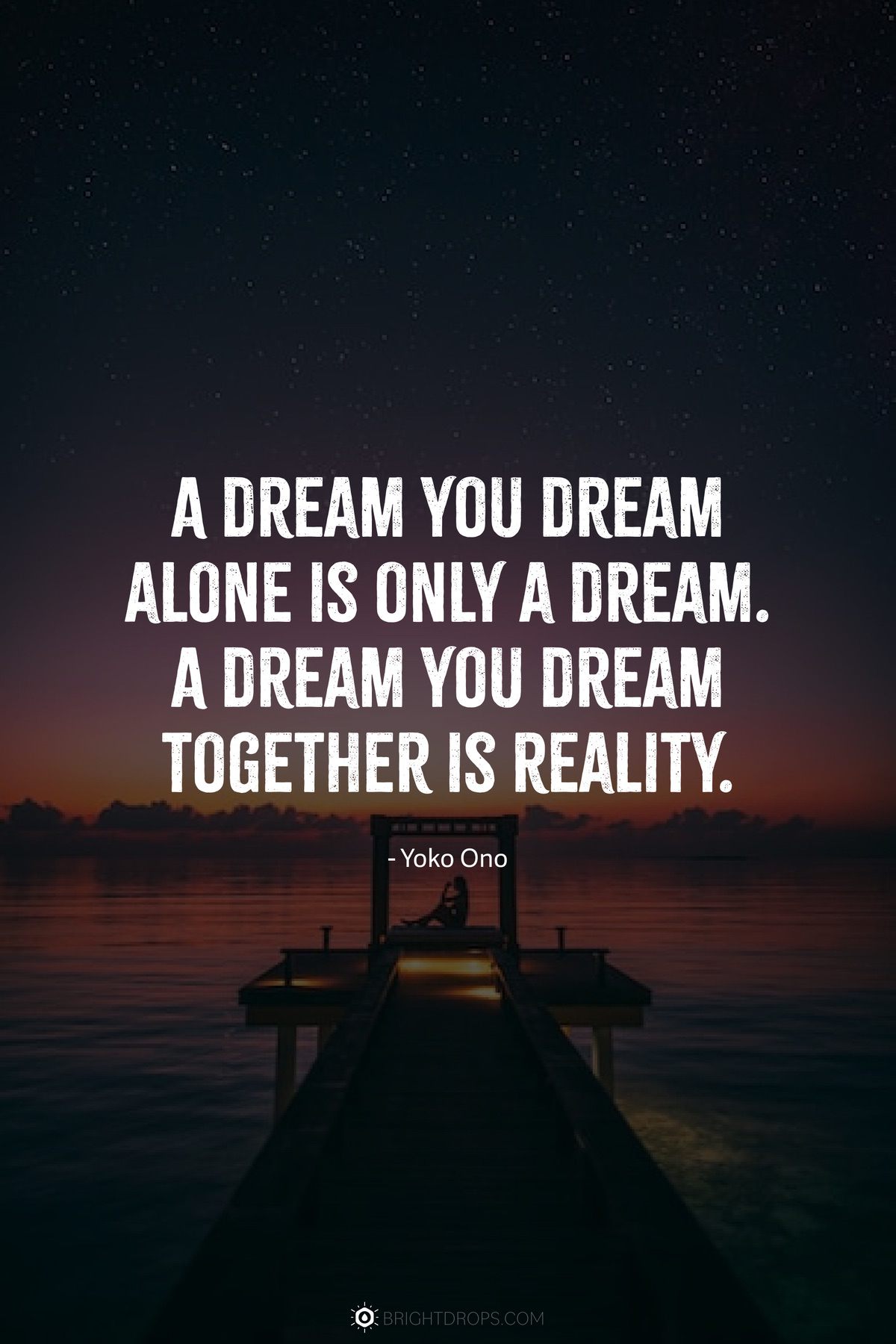 "A dream you dream alone is only a dream. A dream you dream together is reality." – Yoko Ono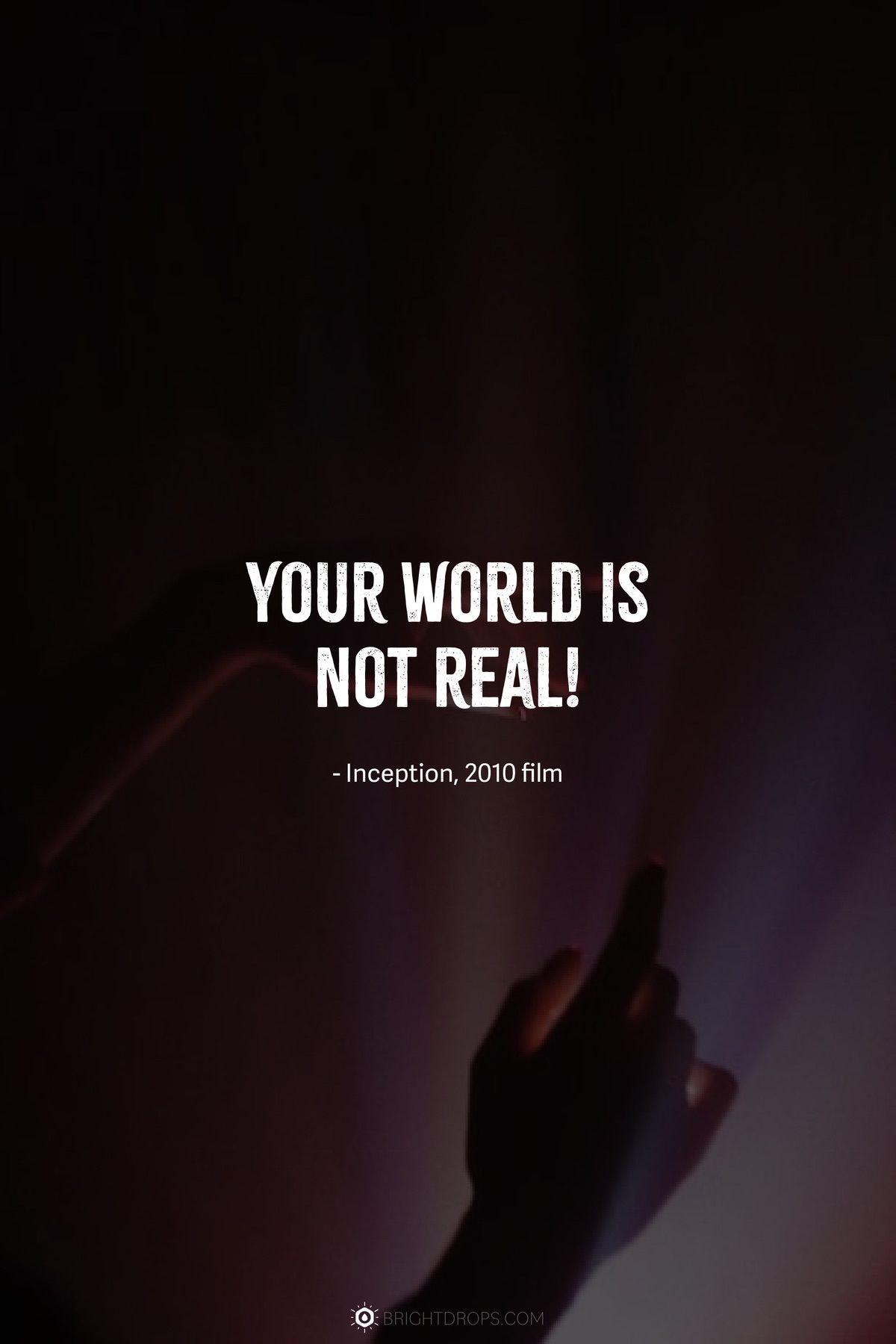 "Your world is not real!" – Inception, 2010 film
"Even thus last night, and two nights more I lay, And could not win thee, Sleep, by any stealth: So do not let me wear to-night away. Without thee what is all the morning's wealth? Come, blessed barrier between day and day, Dear mother of fresh thoughts and joyous health!" – William Wordsworth
"In a dream you are never eighty." – Anne Sexton
"Those who give up dreams, do injury to their own hearts and cannot possibly enjoy a profound sense of fulfillment in the end." – Daisaku Ikeda
"Dreams are not what you see in your sleep, dreams are things which do not let you sleep." – Cristiano Ronaldo
"A ruffled mind makes a restless pillow." – Charlotte Brontë
"Sleep that knits up the raveled sleave of care, The death of each day's life, sore labour's bath Balm of hurt minds, great nature's second course, Chief nourisher in life's feast." – William Shakespeare, Macbeth
"Dreams don't work unless you take action. The surest way to make your dreams come true is to live them." – Roy T. Bennett
"Dreams are illustrations…from the book your soul is writing about you." – Marsha Norman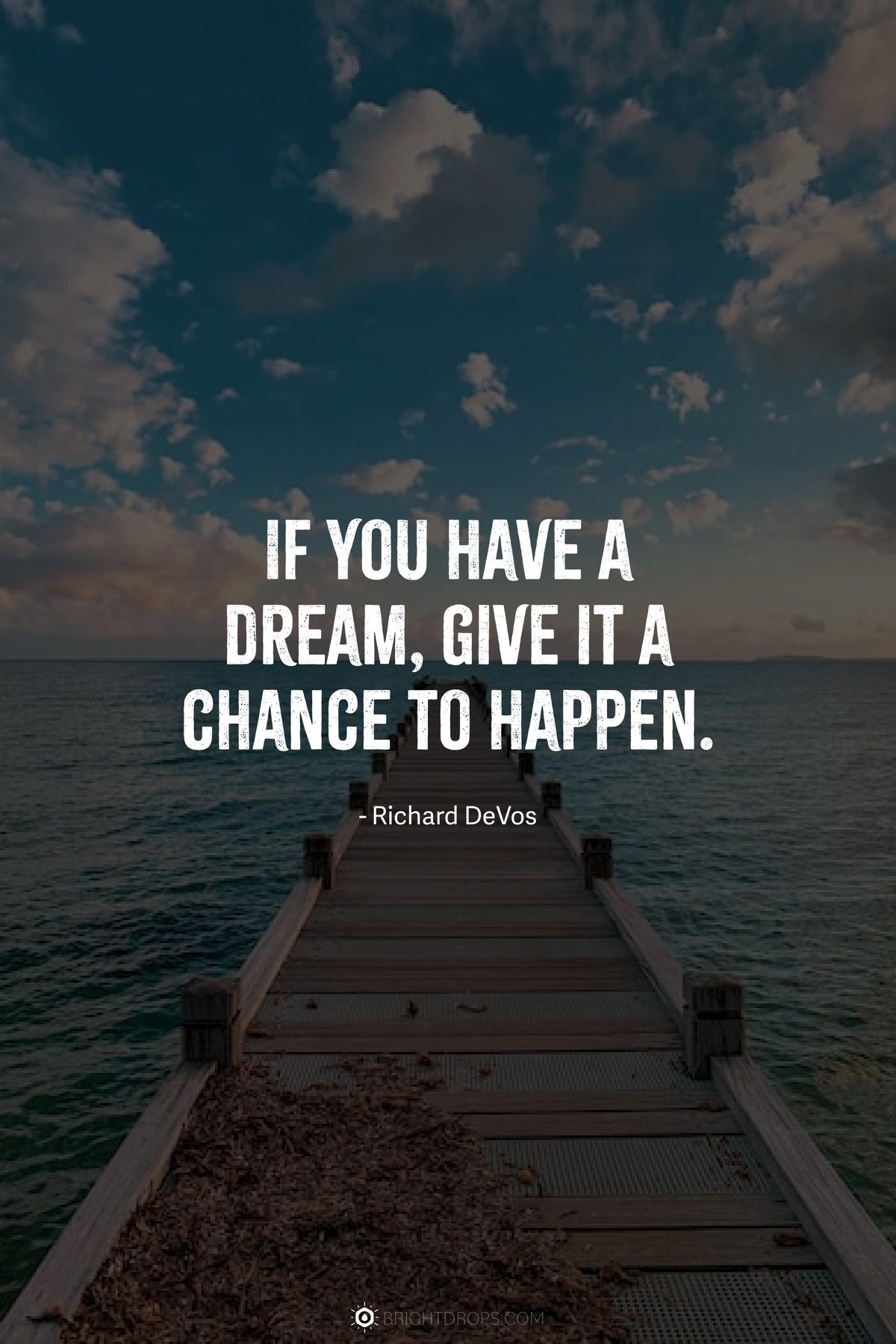 "If you have a dream, give it a chance to happen." – Richard DeVos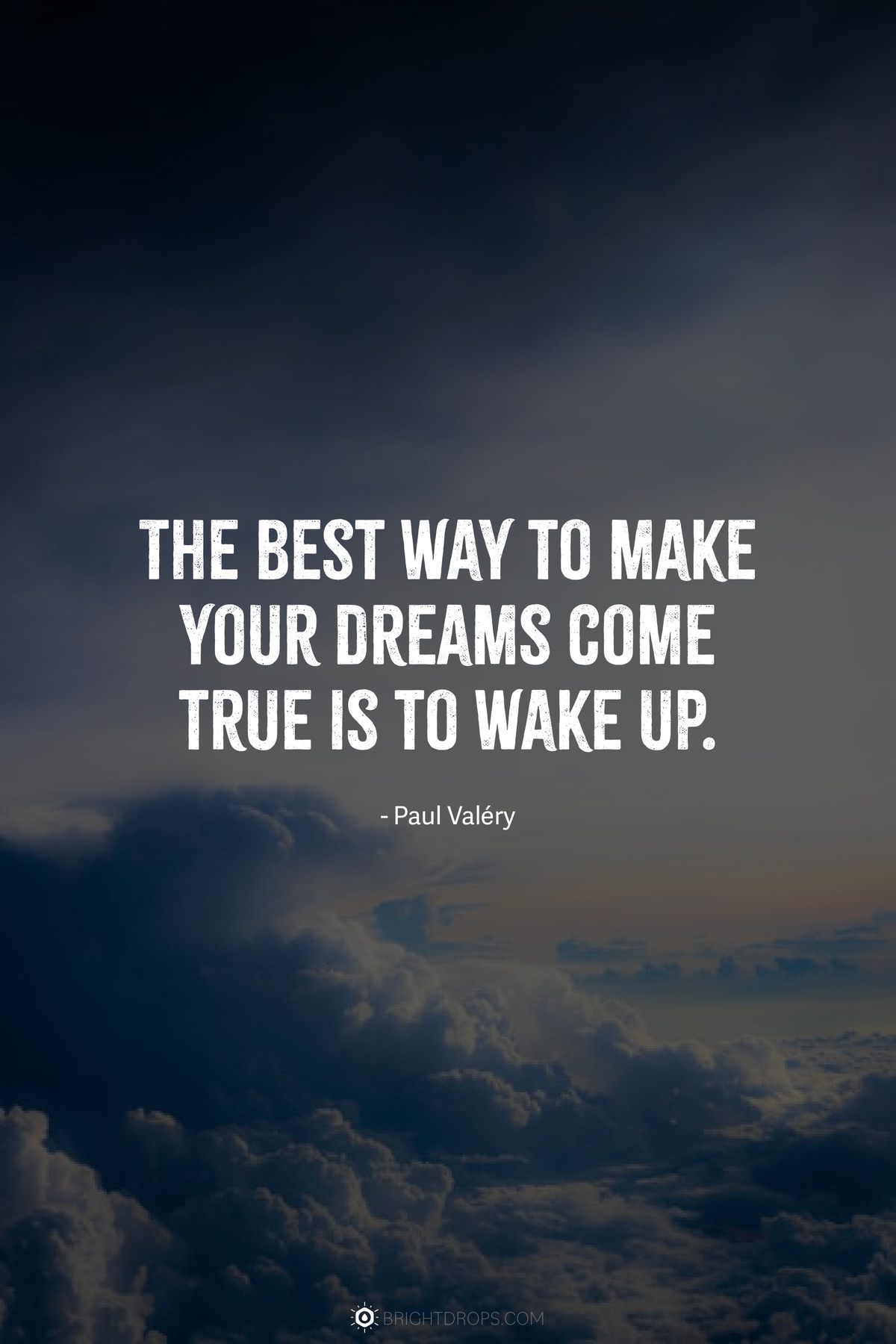 "The best way to make your dreams come true is to wake up." – Paul Valéry
"There's a long, long trail a-winding into the land of my dreams." – Stoddard King, Jr.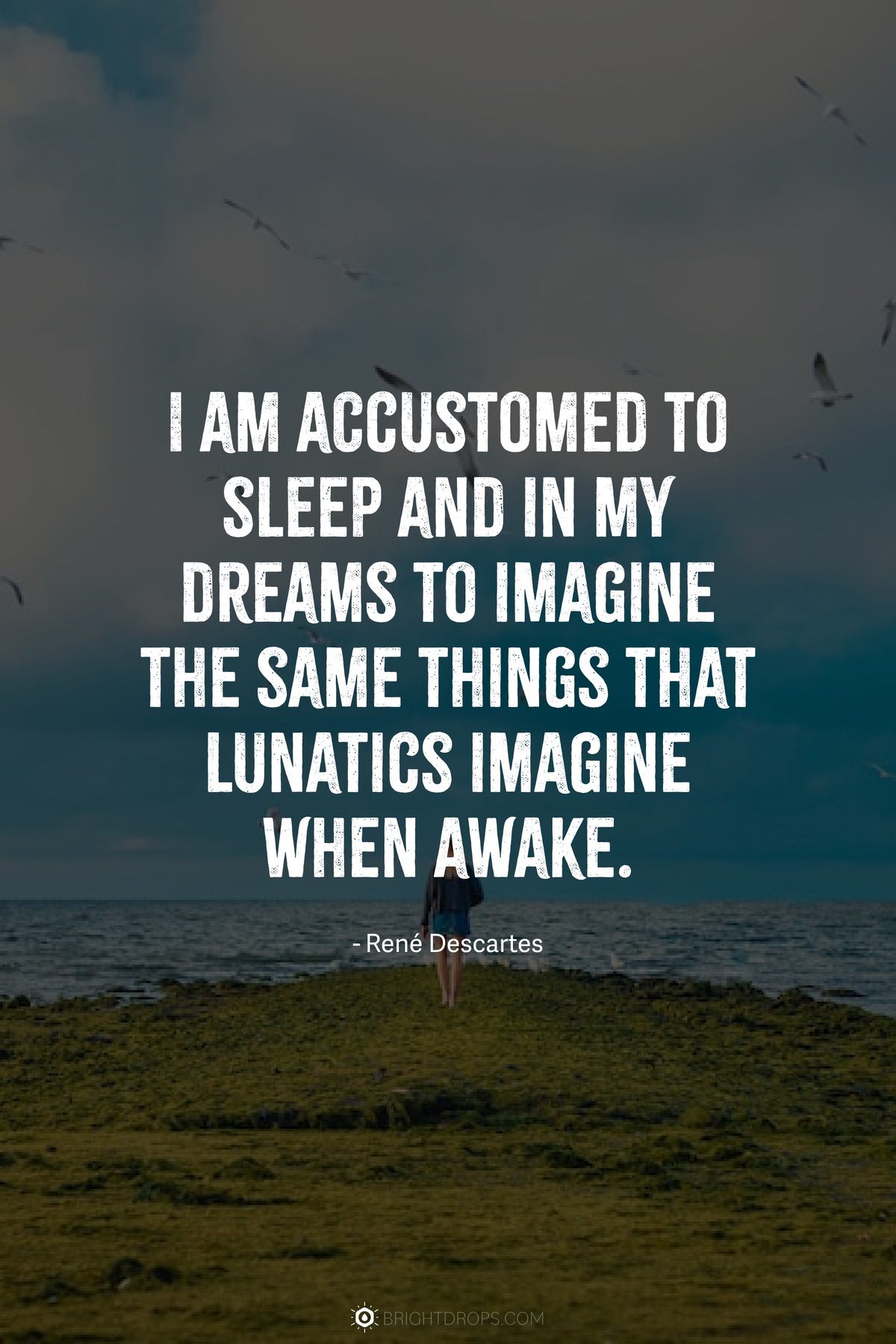 "I am accustomed to sleep and in my dreams to imagine the same things that lunatics imagine when awake." – René Descartes
"Know what you want to do, hold the thought firmly, and do every day what should be done, and every sunset will see you that much nearer the goal." – Elbert Hubbard
"Dreams are excursions into the limbo of things, a semi-deliverance from the human prison." – Henri Amiel
"I like dreams of the future better than the history of the past." – Thomas Jefferson
"The key to realizing a dream is to focus not on success but significance." – Oprah Winfrey
"Insomnia is a gross feeder. It will nourish itself on any kind of thinking, including thinking about not thinking." – Clifton Fadiman
"I'll take the dream I had last night, And put it in my freezer, So someday long and far away, When I'm an old grey greezer, I'll take it out and thaw it out, This lovely dream I've frozen, And boil it up and sit me down And dip my old cold toes in." – Shel Silverstein
"Sleep… Oh! How I loathe those little slices of death." – Author unknown
"Keep away from people who try to belittle your ambitions. Small people always do that, but the really great make you feel that you, too, can become great." – Mark Twain
"Dreams are the touchstones of our character." – Henry David Thoreau
"The best reason for having dreams is that in dreams no reasons are necessary." – Ashleigh Brilliant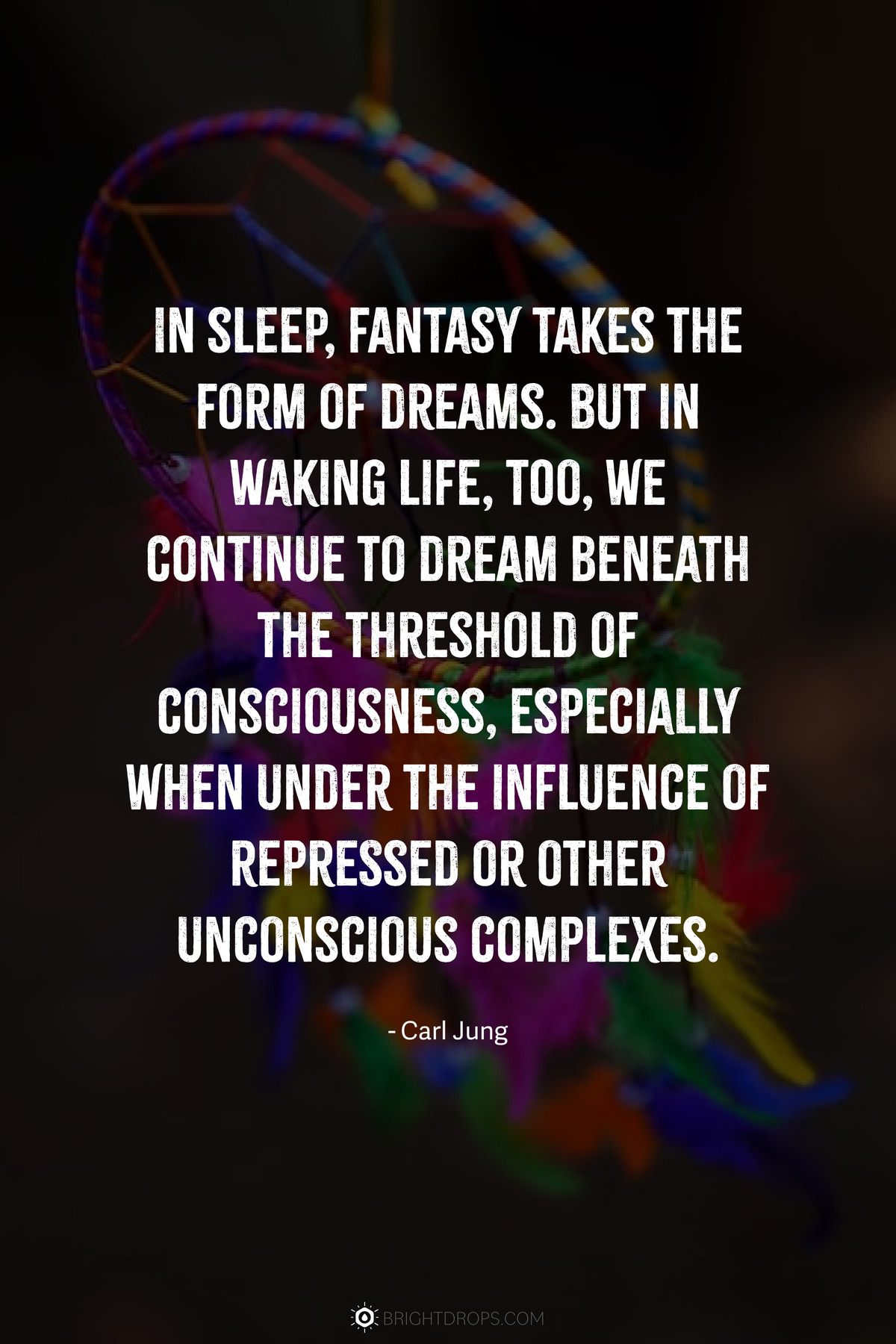 "In sleep, fantasy takes the form of dreams. But in waking life, too, we continue to dream beneath the threshold of consciousness, especially when under the influence of repressed or other unconscious complexes." – Carl Jung
"Huge and mighty forms that do not live like living men, moved slowly through the mind by day and were trouble to my dreams." – William Wordsworth
"I can think. I can sleep. I can move. I can ride my bike. I can dream." – Bill Walton
"For often, when one is asleep, there is something in consciousness which declares that what then presents itself is but a dream." – Aristotle