Walt Disney made magic for kids, but there is an awful lot of wisdom in what his characters have to say. Full of life lessons and magical motivation, the words in these timeless books and movies will at the very least give you something to ponder, and could even offer you a blueprint by which to live a better, more fulfilling life.
From Aladdin's thoughts on what makes a fool a fool, to Tarzan's observations on our differences, there is a wealth of wisdom in these Disney quotes that will truly make you think. Perfect for pleasing your inner child while living by some very grown-up guidelines, there are so many quotes for you to contemplate, and apply to your life.
Walt Disney himself said that fantasy and reality overlap, so take these fantastical words and turn them into your own reality. Forget psychologists, therapists, and self-help books and let these delightful Disney quotes be your guide instead, as you set about improving your life in a much more fun way.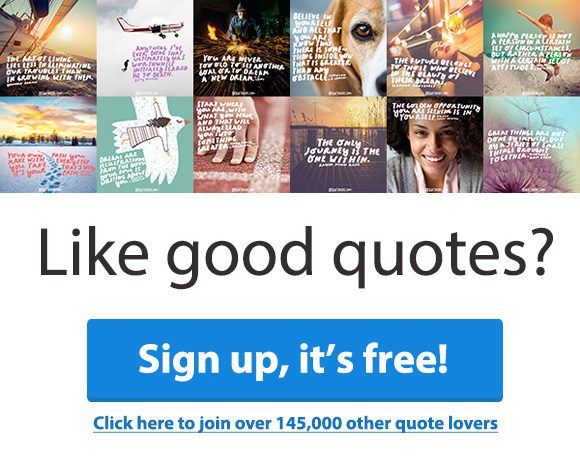 If you're looking for more good movie quotes, take a look at these Harry potter quotes, Forrest Gump quotes and these mean girls quotes.
Disney Quotes
"Straight from heaven up above, here is a baby for you to love." – Mr. Stork, Dumbo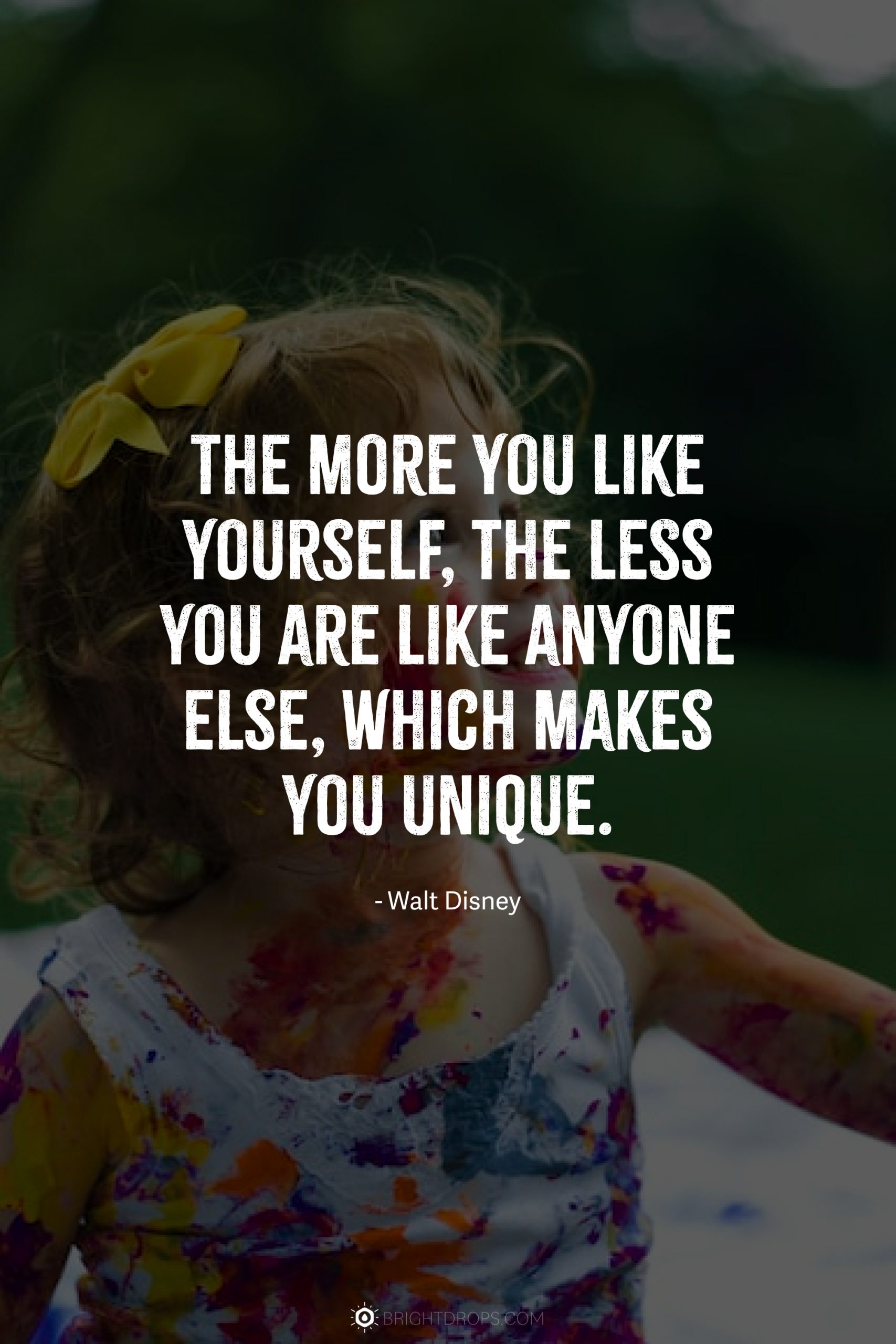 "The more you like yourself, the less you are like anyone else, which makes you unique." – Walt Disney
"Fairy tales can come true. You gotta make them happen, it all depends on you." – Tiana, Princess and the Frog
You may also like: These famous quotes from Walt Disney himself: https://brightdrops.com/inspiring-walt-disney-quotes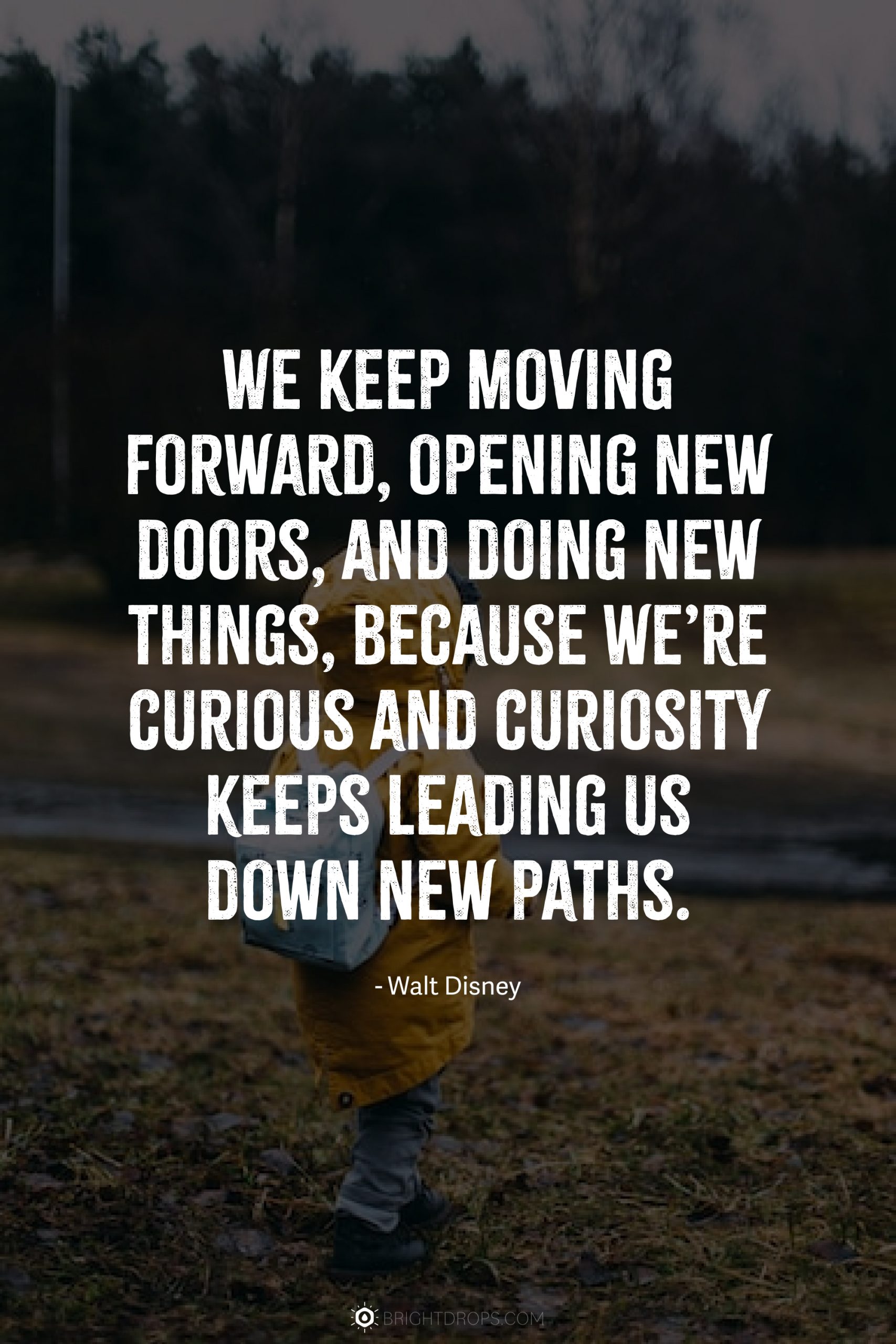 "We keep moving forward, opening new doors, and doing new things, because we're curious and curiosity keeps leading us down new paths." – Walt Disney
"When you hear that music playin', hear what I'm saying, it make you feel all right." – "Down in New Orleans" Tiana (The Princess And The Frog)
"Because when I look at you, I can feel it. And I look at you and I'm home." – Dory, Finding Nemo.
Related: Alice in Wonderland Quotes
"You don't have time to be timid. You must be bold and daring." – Lumière, Beauty and the Beast
"Look inside yourself, Simba. You are more than what you have become." – Mufasa, The Lion King.
"Happiness is the richest thing we will ever own." – Donald Duck
"A little consideration, a little thought for others, makes all the difference." – Eeyore, Winnie the Pooh
"It's up to you how far you go. If you don't try, you'll never know." – The Sword in the Stone
"You must not let anyone define your limits because of where you come from. Your only limit is your soul." – Ratatouille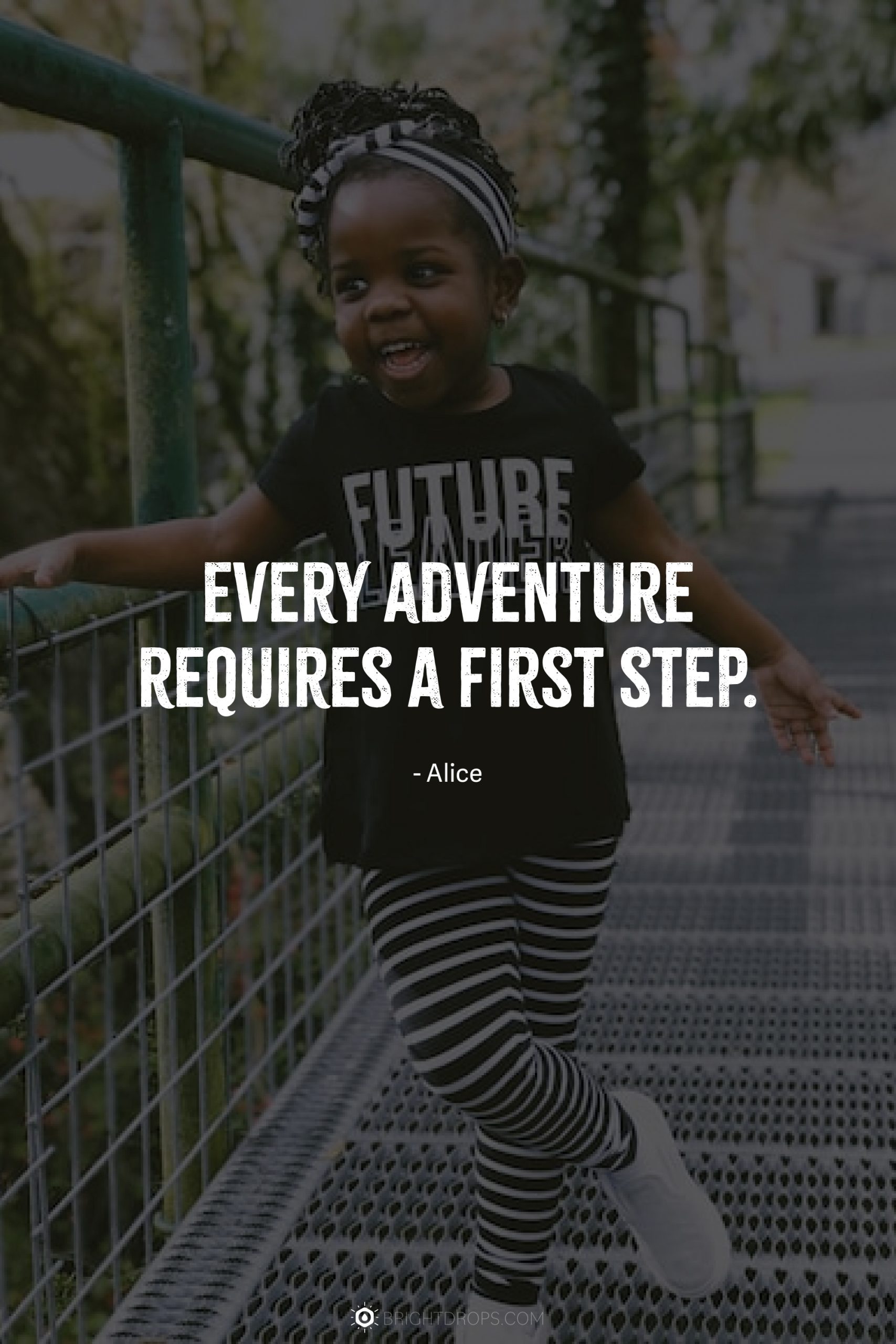 "Every adventure requires a first step." – Alice
"The seaweed is always greener in somebody else's lake." – The Little Mermaid
"Don't just fly, soar." – Dumbo (Dumbo)
"Remember who you are?" – The Lion King
"Listen with your heart. You will understand." – Pocahontas, Pocahontas
"I'm only brave when I have to be. Being brave doesn't mean you go looking for trouble." – Mufasa
"A person should set his goals as early as he can and devote all his energy and talent to getting there. With enough effort, he may achieve it. Or he may find something that is even more rewarding. But in the end, no matter what the outcome, he will know he has been alive." – Walt Disney
"You are my greatest adventure." – Mr. Incredible
"I'm a damsel, I'm in distress, I can handle this. Have a nice day." – Hercules
"The very things that hold you down are going to lift you up." – Timothy Mouse, Dumbo
"Some people are worth melting for." – Olaf, Frozen
"See the Line where the sky meets the sea, it calls me. And no one knows, how far I'll go" – Moana, Moana
"All at once everything looks different, now that I see you." – Rapunzel, Tangled
"Love is a song that never ends." – Bambi
"The only way to get what you want in this world is through hard work." – Tiana, The Princess And the Frog.
"We're calling this controlling what you can when things feel out of control." – Olaf, Frozen 2
"There is more treasure in books than in all the pirate's loot on Treasure Island." – Walt Disney
"Man has always learned from the past. After all, you can't learn history in reverse!" – Archimedes, The Sword in the Stone
"You see, when the world turns upside down, the best thing is to turn right along with it." – Mary Poppins Returns
"She warned him not to be deceived by appearances, for beauty is found within." – Beauty and the Beast
"I don't see how a world that makes such wonderful things could be bad." – The Little Mermaid
"Whatever you do, do it well." – Walt Disney
"I'm not stubborn like you!" – Donald Duck
"To laugh yourself is to love yourself." – Mickey Mouse
"There's a great big hunk of world down there with no fence around it." – Tramp, Lady & The Tramp
"You're only a fool if you give up." – Aladdin
"When life gets you down do you wanna know what you've gotta do? Just keep swimming!" – Dory, Finding Nemo
"Ohana means family. Family means nobody gets left behind." – Stitch
"In bad times and in good, I've never lost my sense of zest for life." – Walt Disney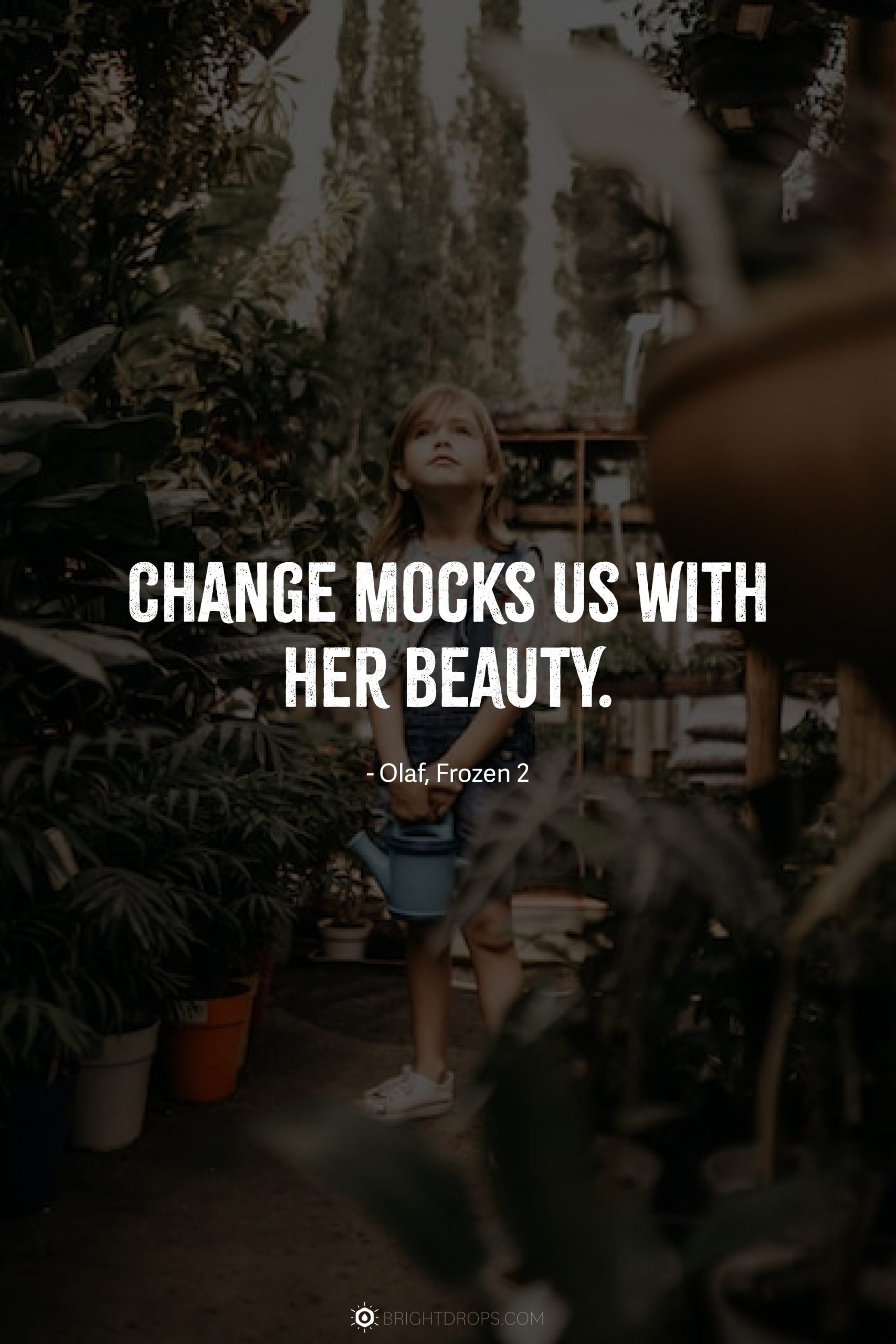 "Change mocks us with her beauty." – Olaf, Frozen 2
"Darlin, forever is a long, long time, and time has a way of changing things." – The Fox and the Hound
"A true hero isn't measured by the size of his strength, but by the strength of his heart." – Zeus, Hercules
"Inspiration for what we produce comes from reading, observing the world of humans around us and also the animal kingdom." – Donald Duck
"Don't get confused between my personality and my attitude… my personality is who I am, and my attitude depends on who you are." – Donald Duck
"To face the future with another who means more than any other is to be loved." – The Rescuers
"Did you know that water has memory?" – Olaf, Frozen 2
"Venture outside your comfort zone. The rewards are worth it" – Tangled
"Times and conditions change so rapidly that we must keep our aim constantly focused on the future." – Walt Disney
"Why are you threatened by anyone different than you?" – Tarzan
"It's no use going back to yesterday, because I was a different person then." – Alice, Alice in Wonderland
"You will always be my greatest adventure." – Ellie, Up
"If everybody got somebody by the hand, maybe everyone could learn and understand." – Sebastian, The Little Mermaid
"The things that make me different are the things that make me." – Piglet
"Even miracles take a little time." – Fairy Godmother
"No matter how your heart is grieving, if you keep on believing, the dream that you wish will come true." – Cinderella
"When you believe in a thing, believe in it all the way, implicitly and unquestionable." – Walt Disney
"Get a good idea and stay with it. Dog it, and work at it until it's done right." – Walt Disney
"Four dollars is very little money when you got 'em; but a heck of a lot of money when you ain't got 'em…" – Donald Duck
"If you dream a thing more than once, it's sure to come true." – Aurora, Sleeping Beauty.
"It's kind of fun to do the impossible." – Walt Disney
"Any day spent with you is my favorite day. So, today is my new favorite day." – Pooh, Winnie The Pooh
"I never look back, darling! It distracts me from the now." – Edna Mode, The Incredibles.
"If you do your best each and every day, good things are sure to come your way." – Tiana, The Princess And The Frog
"It's important to always look where you're headed rather than where you were." – The Lion King
"To infinity and beyond." – Buzz Lightyear, Toy Story
"Aw, I know who you're thinking about!" – Donald Duck
"The thing that makes Woody special is that he'll never give up on you." – Toy Story 3
"If watching is all you're gonna do, then you're gonna watch your life go by without ya." – Laverne, The Hunchback of Notre Dame
"And don't spend your time lookin' around for something you want that can't be found." – Jungle Book
"The only thing predictable about life is its unpredictability." – Remy
"You were my new dream." – Tangled
"It's about time you got here! My name's Donald Duck. You're going to have a great time!" – Donald Duck
"I promise we'll never spend another Christmas apart." – Donald Duck
"Open different doors, you may find a you there that you never knew was yours. Anything can happen." – Mary Poppins
"It's up to you how far you'll go. If you don't try, you'll never know." – Merlin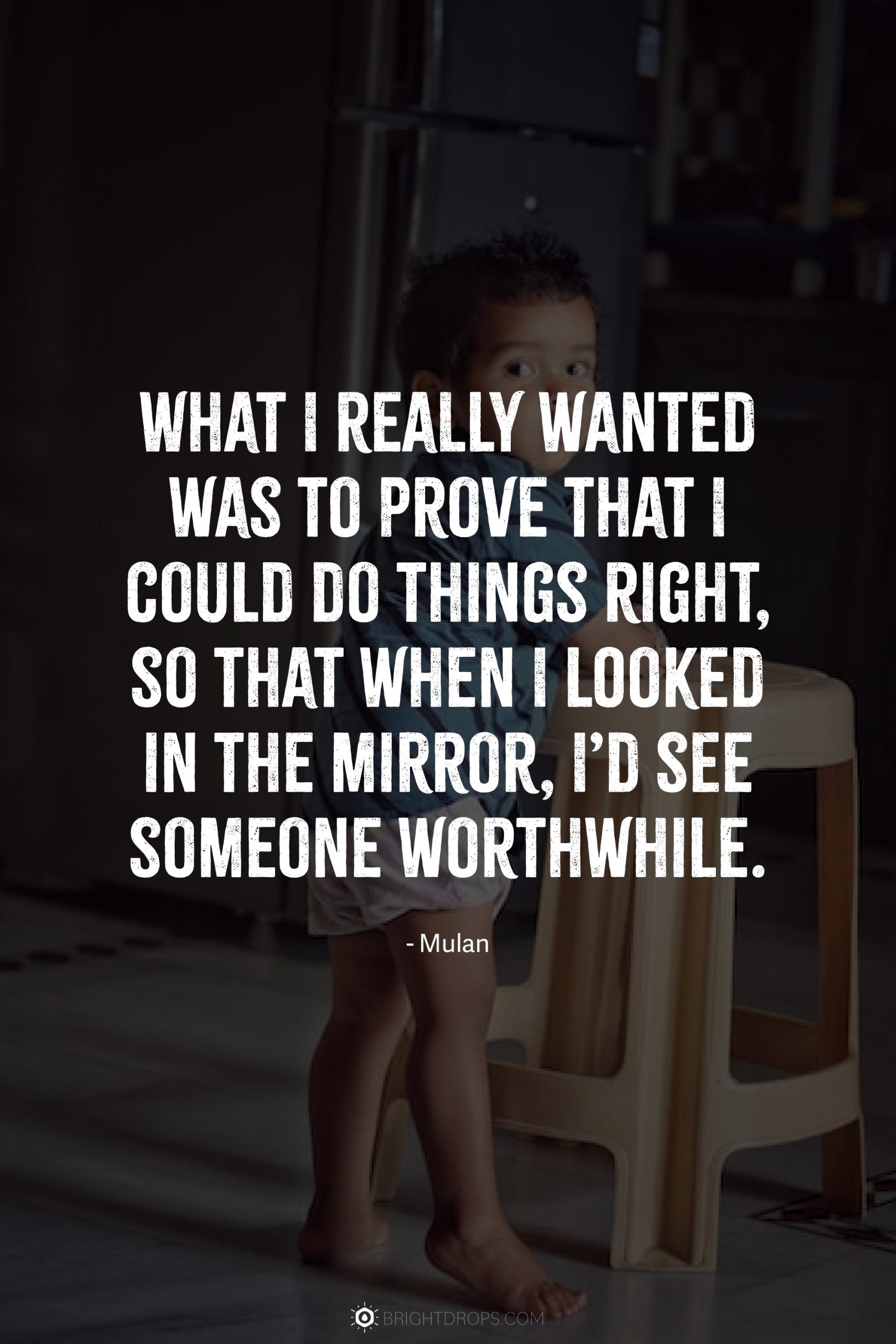 "What I really wanted was to prove that I could do things right, so that when I looked in the mirror, I'd see someone worthwhile." – Mulan​​
"Now, think of the happiest things. It's the same as having wings." – Peter Pan
"Somehow I can't believe that there are any heights that can't be scaled by a man who knows the secrets of making dreams come true. This special secret, it seems to me, can be summarized in four Cs. They are curiosity, confidence, courage, and constancy." – Walt Disney
"I give myself very good advice, but I very seldom follow it." – Alice​​
"Put your faith in what you most believe in." – Tarzan
"My dream wouldn't be complete without you in it." – Naveen, Princess And The Frog.
"To spend a life of endless bliss, just find who you love through true love's kiss." – Giselle, Enchanted.
"I know every mile will be worth my while. I would go most anywhere to feel like I belong." – Hercules
More Good Quotes: