"Straight from heaven up above, here is a baby for you to love." – Mr. Stork, Dumbo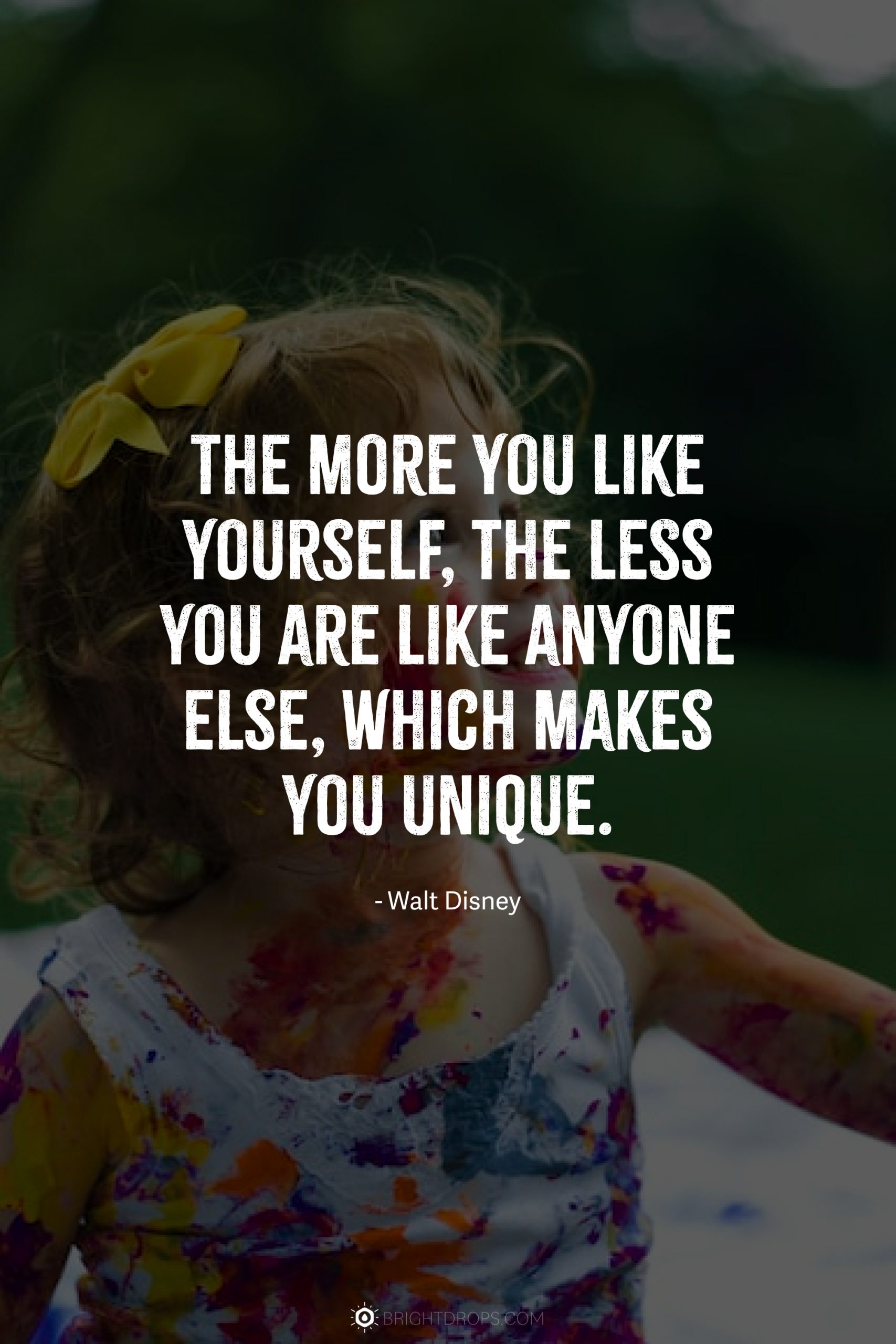 "The more you like yourself, the less you are like anyone else, which makes you unique." – Walt Disney
"Fairy tales can come true. You gotta make them happen, it all depends on you." – Tiana, Princess and the Frog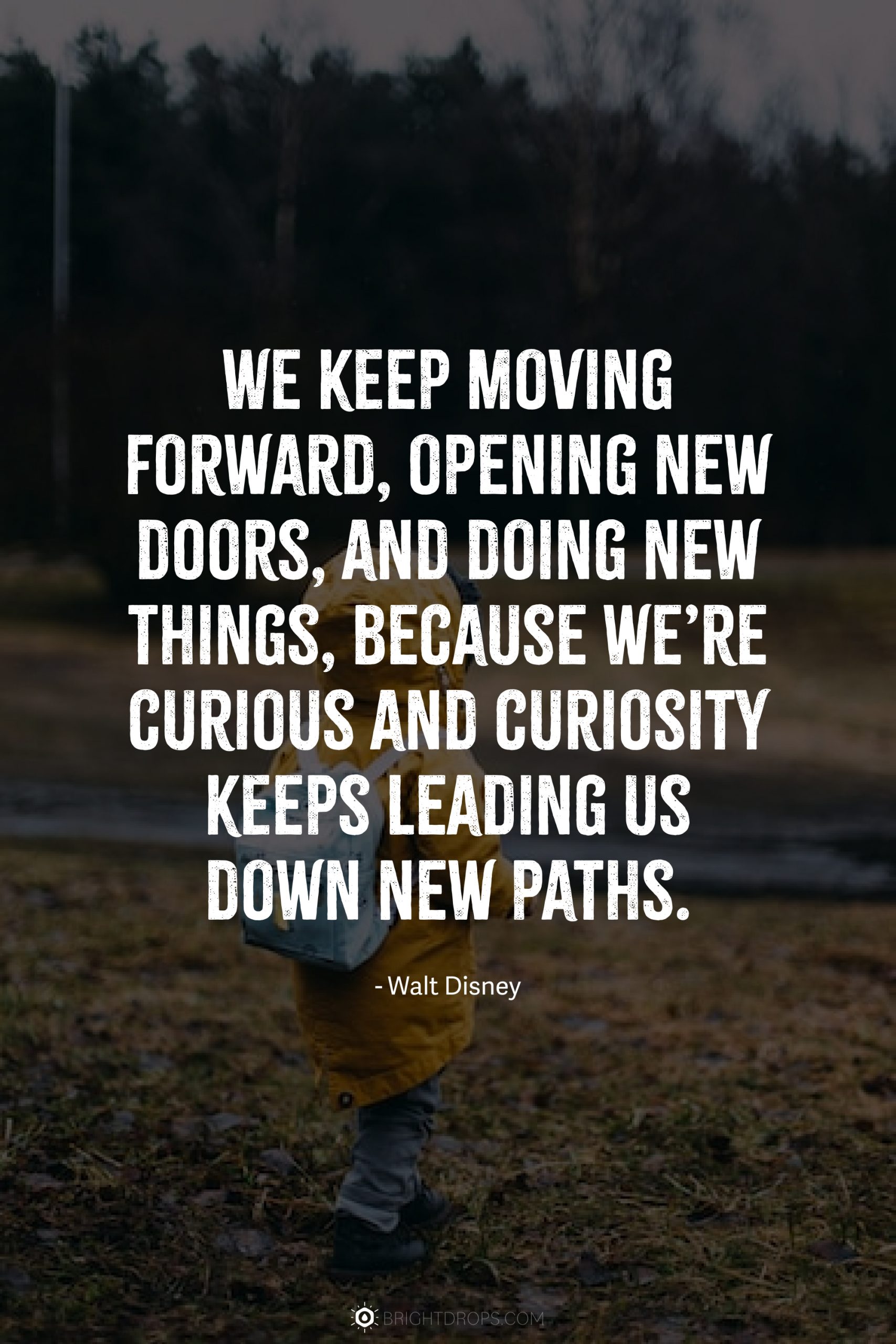 "We keep moving forward, opening new doors, and doing new things, because we're curious and curiosity keeps leading us down new paths." – Walt Disney
"When you hear that music playin', hear what I'm saying, it make you feel all right." – "Down in New Orleans" Tiana (The Princess And The Frog)
"Because when I look at you, I can feel it. And I look at you and I'm home." – Dory, Finding Nemo.
"You don't have time to be timid. You must be bold and daring." – Lumière, Beauty and the Beast
"Look inside yourself, Simba. You are more than what you have become." – Mufasa, The Lion King.
"Happiness is the richest thing we will ever own." – Donald Duck
"A little consideration, a little thought for others, makes all the difference." – Eeyore, Winnie the Pooh
"It's up to you how far you go. If you don't try, you'll never know." – The Sword in the Stone
"You must not let anyone define your limits because of where you come from. Your only limit is your soul." – Ratatouille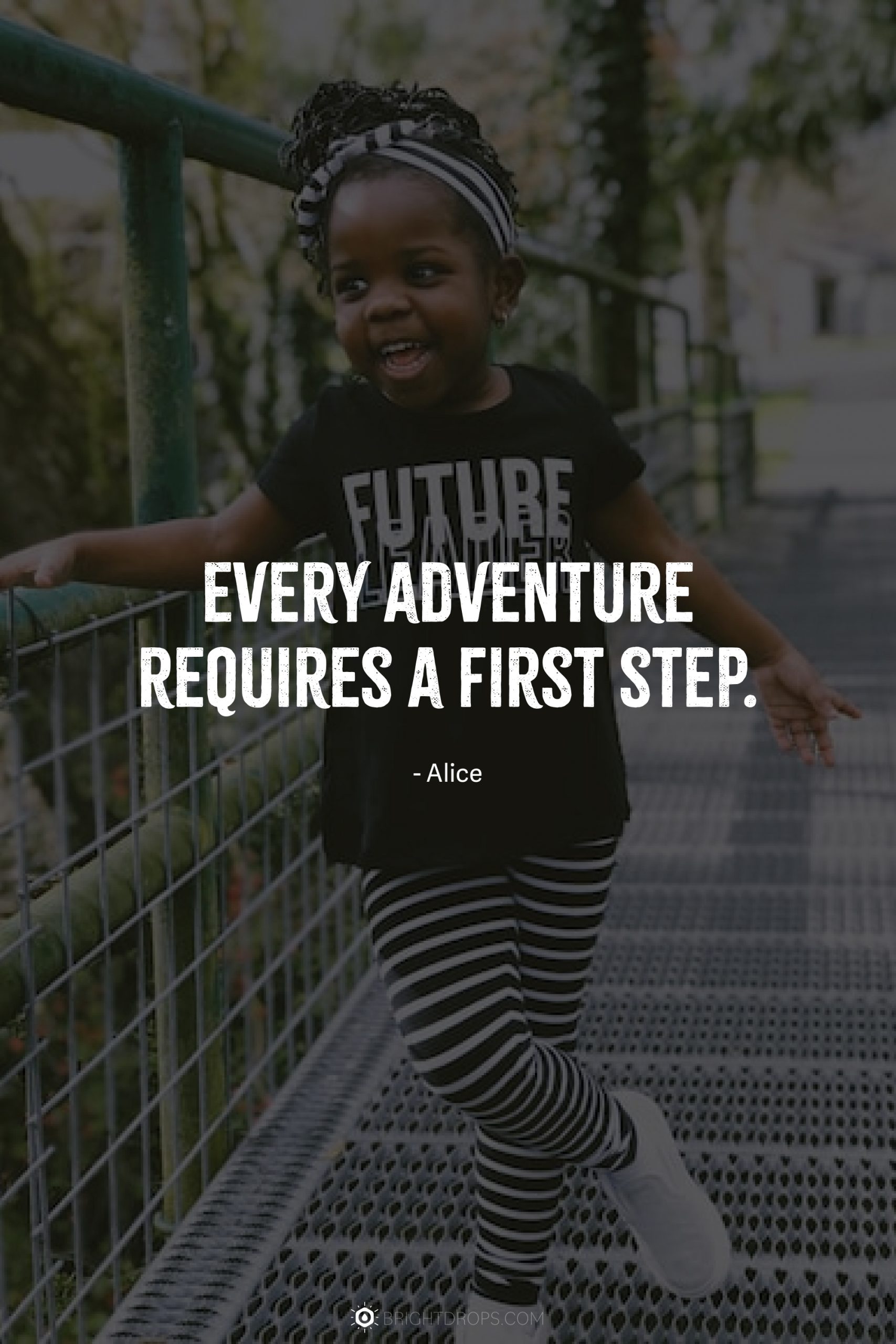 "Every adventure requires a first step." – Alice
"The seaweed is always greener in somebody else's lake." – The Little Mermaid
"Don't just fly, soar." – Dumbo (Dumbo)
"Remember who you are?" – The Lion King
"Listen with your heart. You will understand." – Pocahontas, Pocahontas
"I'm only brave when I have to be. Being brave doesn't mean you go looking for trouble." – Mufasa
"A person should set his goals as early as he can and devote all his energy and talent to getting there. With enough effort, he may achieve it. Or he may find something that is even more rewarding. But in the end, no matter what the outcome, he will know he has been alive." – Walt Disney
"You are my greatest adventure." – Mr. Incredible
"I'm a damsel, I'm in distress, I can handle this. Have a nice day." – Hercules
"The very things that hold you down are going to lift you up." – Timothy Mouse, Dumbo
"Some people are worth melting for." – Olaf, Frozen
"See the Line where the sky meets the sea, it calls me. And no one knows, how far I'll go" – Moana, Moana
"All at once everything looks different, now that I see you." – Rapunzel, Tangled
"Love is a song that never ends." – Bambi
"The only way to get what you want in this world is through hard work." – Tiana, The Princess And the Frog.
"We're calling this controlling what you can when things feel out of control." – Olaf, Frozen 2
"There is more treasure in books than in all the pirate's loot on Treasure Island." – Walt Disney
"Man has always learned from the past. After all, you can't learn history in reverse!" – Archimedes, The Sword in the Stone
"You see, when the world turns upside down, the best thing is to turn right along with it." – Mary Poppins Returns
"She warned him not to be deceived by appearances, for beauty is found within." – Beauty and the Beast