Being a bad communicator can lead to failure in all aspects of life, wether in relationships, at work or anywhere else. These communication quotes show you how to become a good communicator and why being vocal & telling people how you feel is key to your success & happiness.
Communication Quotes
"Constantly talking isn't necessarily communicating." – Charlie Kaufman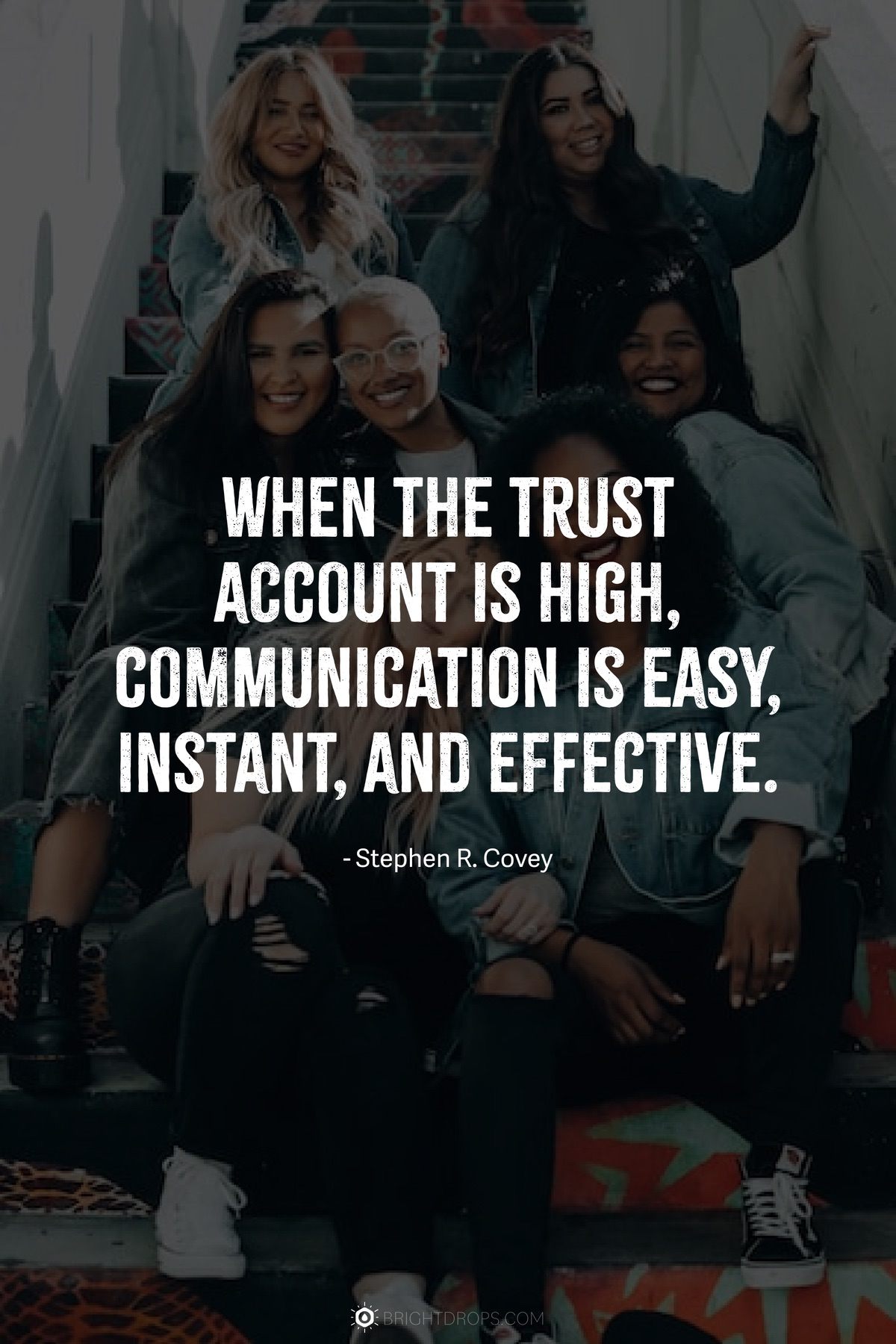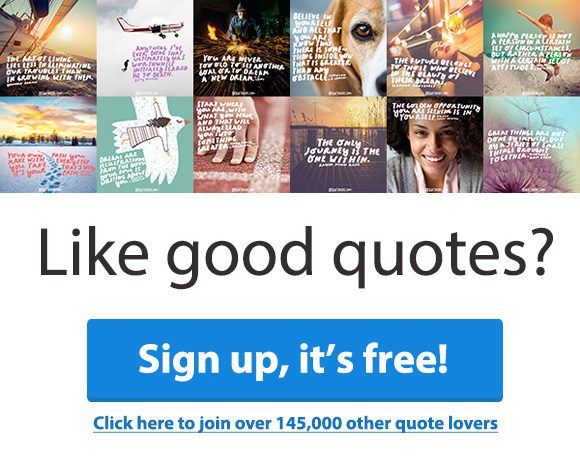 "When the trust account is high, communication is easy, instant, and effective." – Stephen R. Covey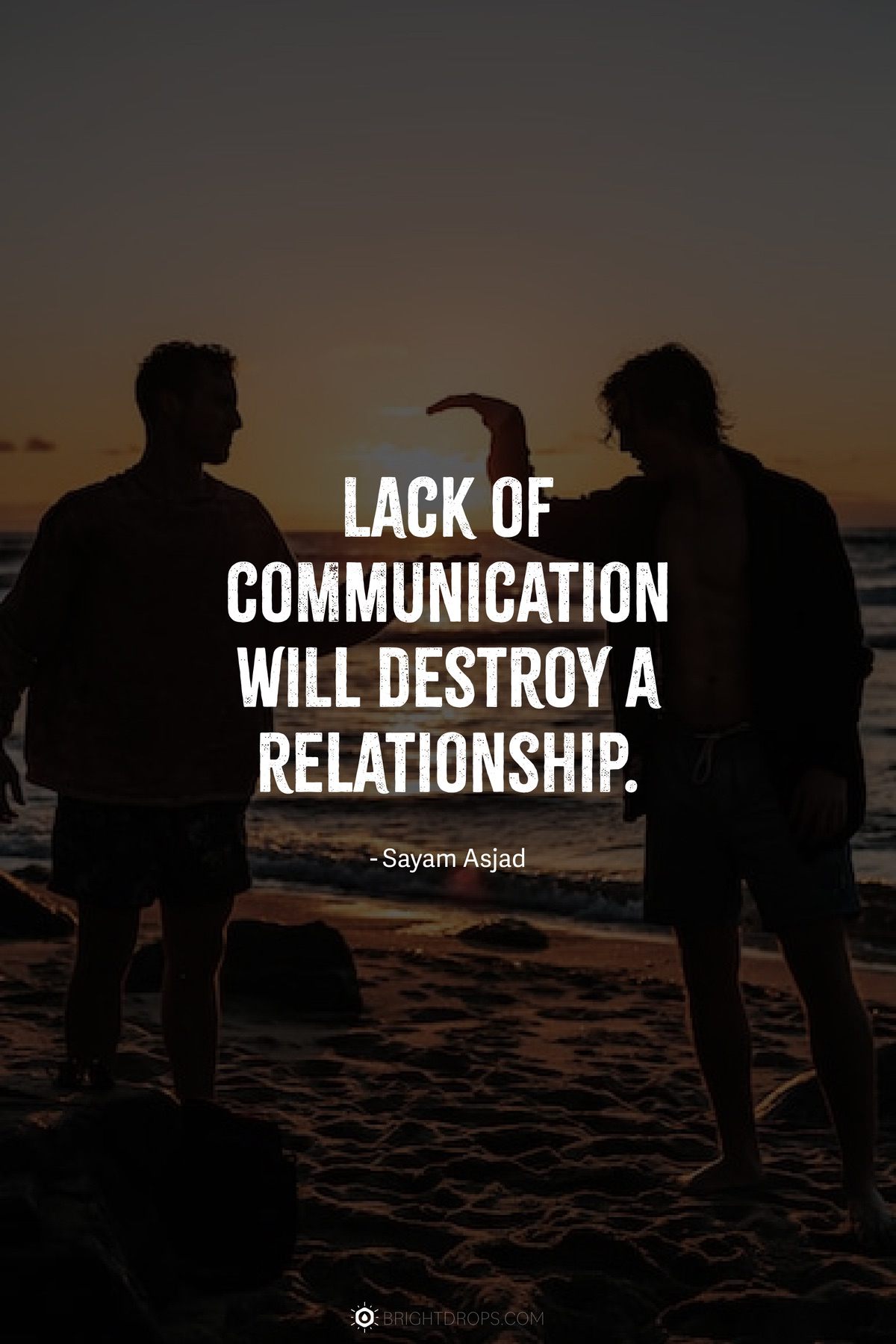 "Lack of communication will destroy a relationship." – Sayam Asjad
"The way we talk to our children becomes their inner voice." – Peggy O'Mara
"The art of communication is the language of leadership." – James Humes
"To have good communications skills means you are able to make your point without a lot of fillers and stumbling." – Gregory Davidson
"Opening up a conversation can be opening up a world of new possibilities." – Michelle Lederman
"Say a little and say it well." – Irish Proverb
"The most important thing in communication is hearing what isn't being said. The art of reading between the lines is a life long quest of the wise." – Shannon L. Alder
"Once you communicate, you don't discover reality, you create reality." – Meir Ezra
"Every act of communication is a miracle of translation." – Ken Liu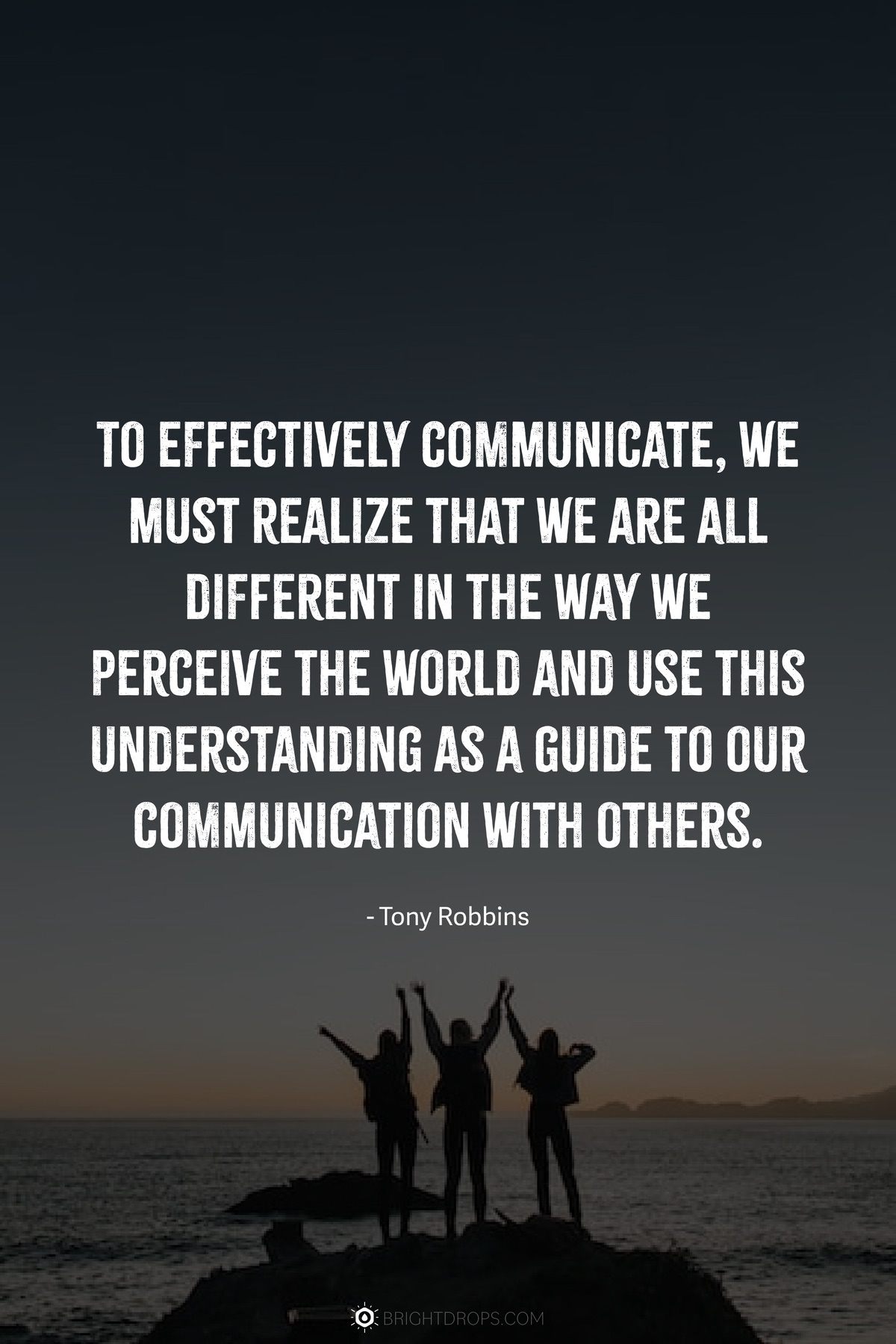 "To effectively communicate, we must realize that we are all different in the way we perceive the world and use this understanding as a guide to our communication with others." – Tony Robbins
"The single biggest problem in communication is the illusion that it has taken place." – George Bernard Shaw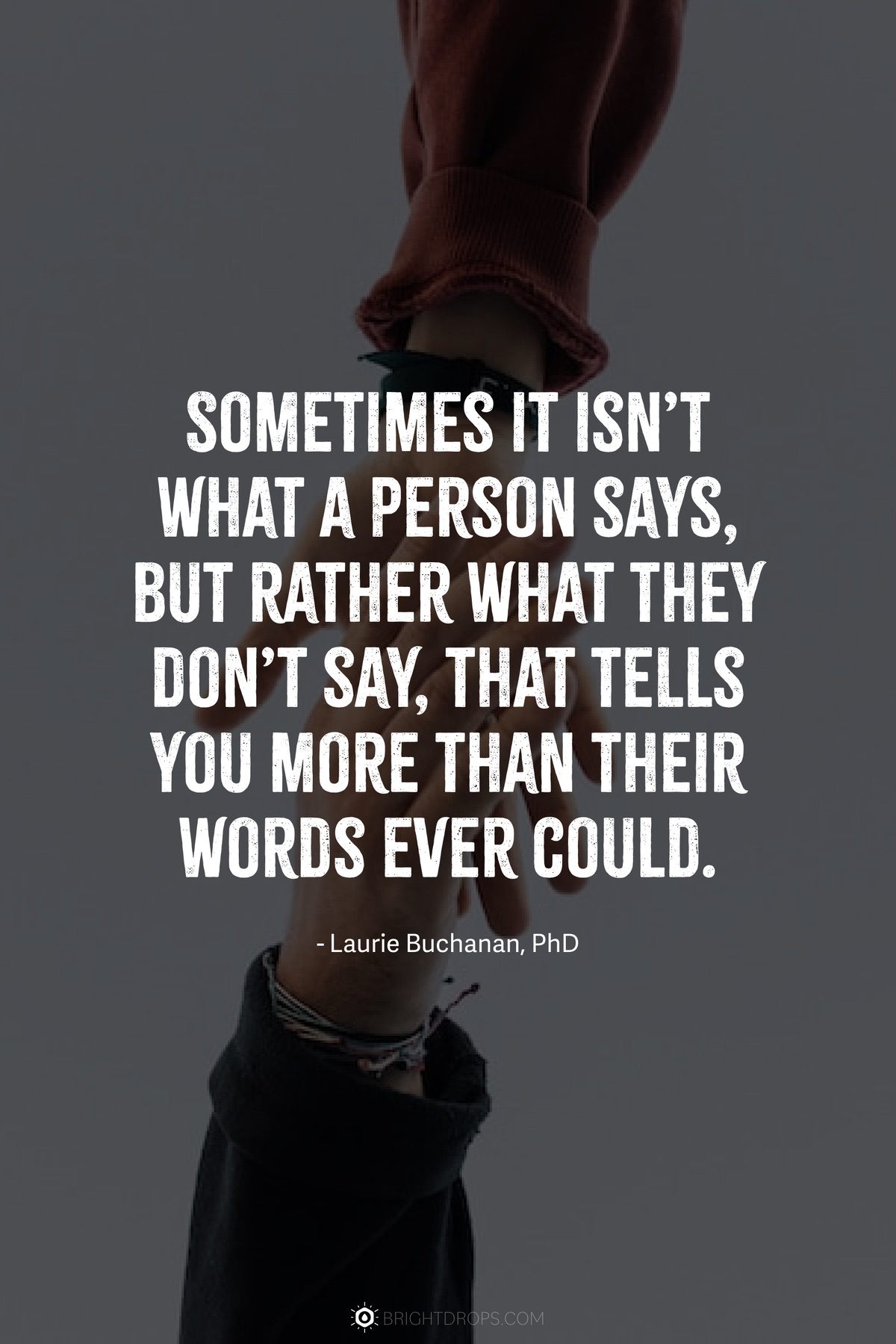 "Sometimes it isn't what a person says, but rather what they don't say, that tells you more than their words ever could." – Laurie Buchanan, PhD
"Speech is our primary means of communication. If it's important, we tell people about it." – Brian Knapp
"Alone, we can do so little; together we can do so much." – Helen Keller
"Honest, open communication is the only street that leads us into the real world… We then begin to grow as never before. And once we are on this road, happiness cannot be far away." – John Joseph Powel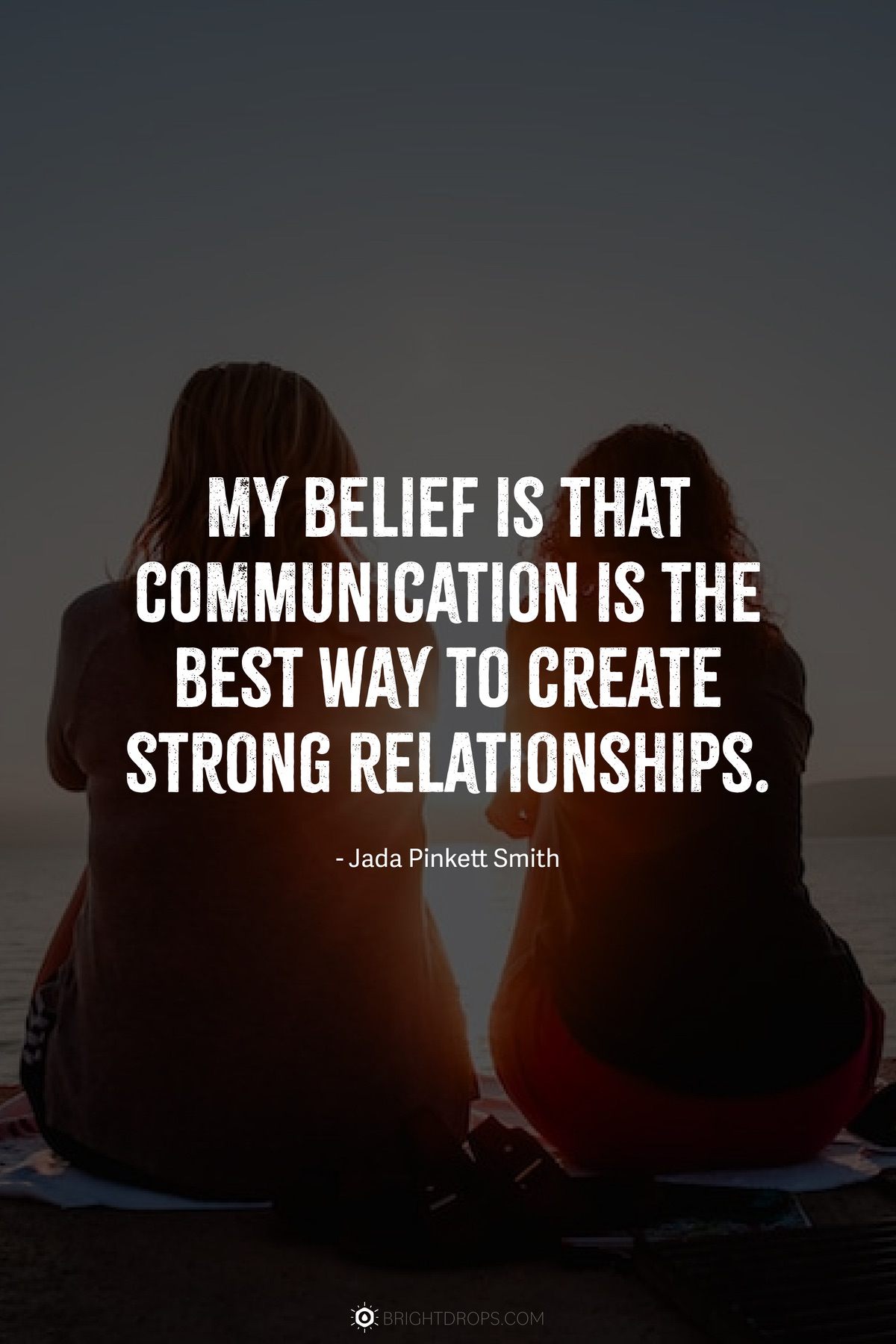 "My belief is that communication is the best way to create strong relationships." – Jada Pinkett Smith
"Nothing said in words ever came out quite even. Things in words got twisted and ran together, instead of staying straight and fitting together." – Ursula K. Le Guin
"Much unhappiness has come into the world because of bewilderment and things left unsaid." – Fyodor Dostoevsky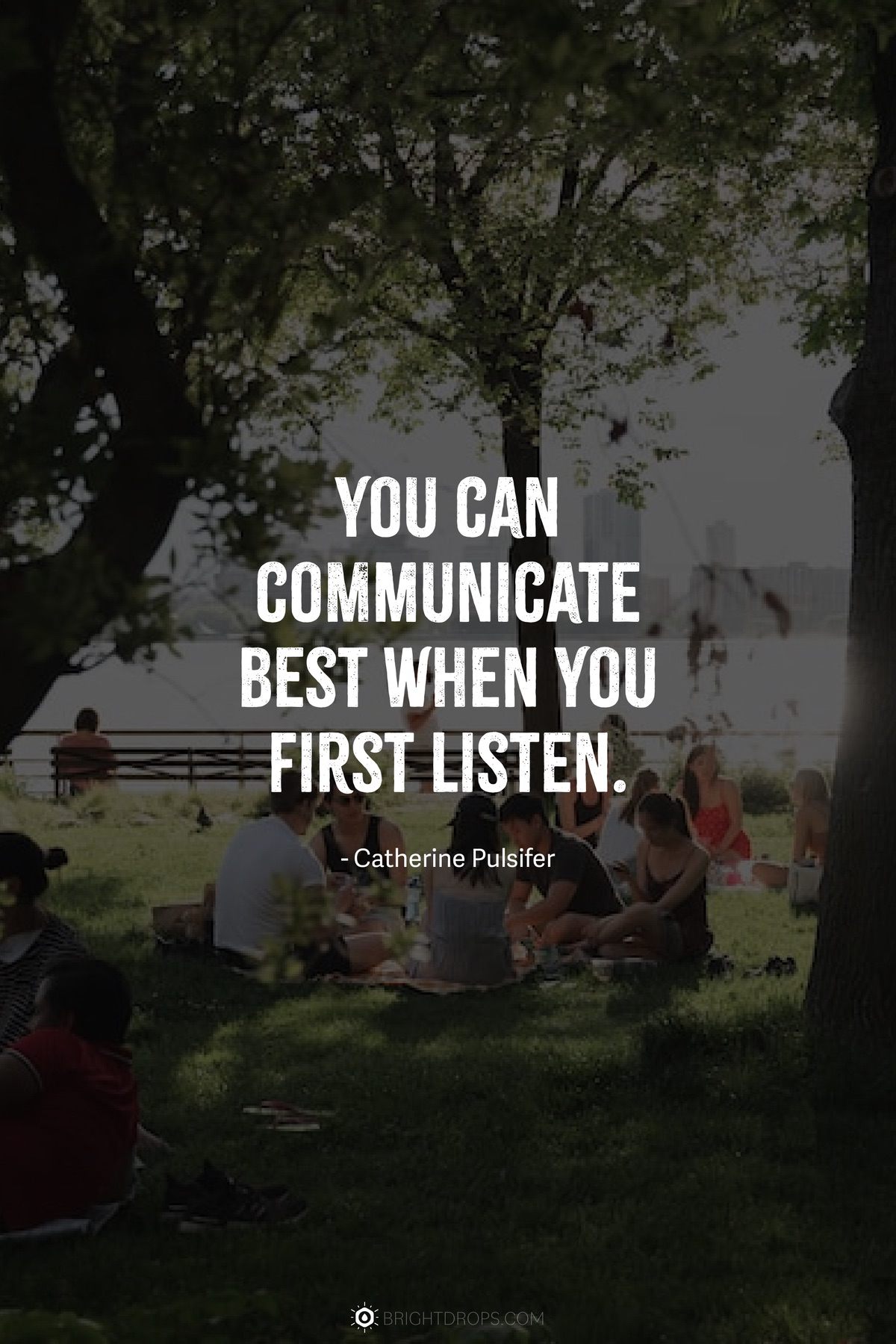 "You can communicate best when you first listen." – Catherine Pulsifer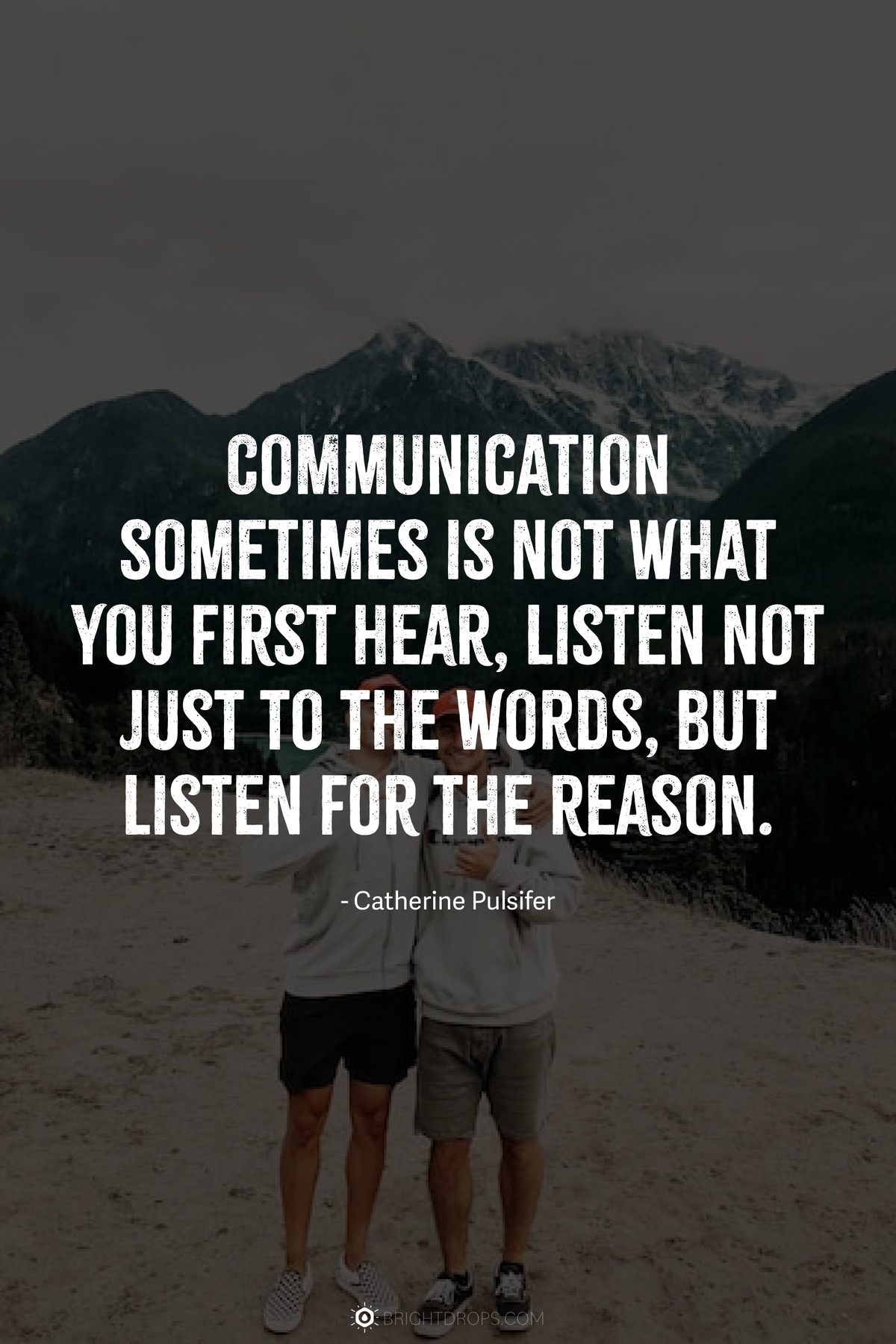 "Communication sometimes is not what you first hear, listen not just to the words, but listen for the reason." – Catherine Pulsifer
"When you stop communicating, you become poor." – Meir Ezra
"Self-consciousness kills communication." – Rick Steves
"Ask most therapists, and they will tell you that good communication is at the heart of any successful relationship." – Sophie Winters
"The way we communicate with others and with ourselves ultimately determines the quality of our lives." – Tony Robbins
"Emotional awareness is necessary so you can properly convey your thoughts and feelings to the other person." – Jason Goldberg
"Effective communication is 20% what you know and 80% how you feel about what you know." – Jim Rohn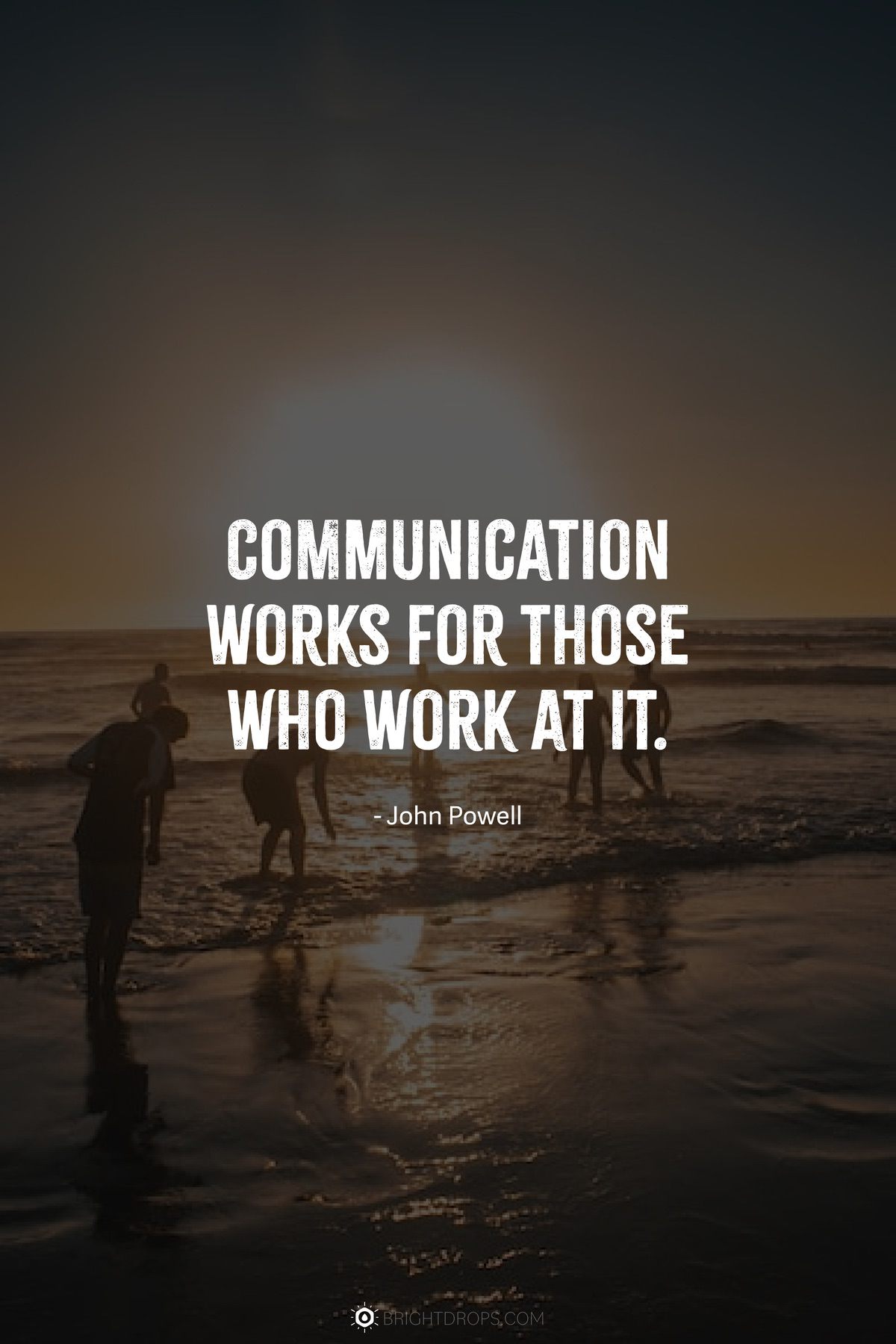 "Communication works for those who work at it." – John Powell
"Make sure to communicate your idea quickly and keep it straight to the point." – Paul Bailey
"Words travel as swiftly as desire, so it is possible to send a message of love without them." – Laura Esquivel
"The most important thing in communication is to hear what isn't being said." – Peter Drucker
"Conversation, like certain portions of the anatomy, always runs more smoothly when lubricated." – Marquis de Sade
"Open communication is the lifeblood that keeps a marriage in the spring and summer seasons- times of optimism and enjoyment." – Gary Chapman
"Communication is humanity's greatest blessing, although efforts to establish it can feel like humanity's greatest curse." – Cole Todd
"There is only one rule for being a good talker – learn to listen." – "Christopher Morley
"I motivate players through communication, being honest with them, having them respect and appreciate your ability and your help." – Tommy Lasorda
"To love someone with all of your heart requires reaching them where they are with the only words they can understand." – Shannon L. Alder
"Communication is a skill that you can learn. It's like riding a bicycle or typing. If you're willing to work at it, you can rapidly improve the quality of every part of your life." – Brian Tracy
"Assumptions are the termites of relationships." – Henry Winkler
"Communication – the human connection – is the key to personal and career success." – Paul J. Meyer
"Flexibility and the ability to interpret other people's needs is what characterizes a good communicator." – Thomas Erikson
"Simple and to the point is always the best way to get your point across." – Guy Kawasaki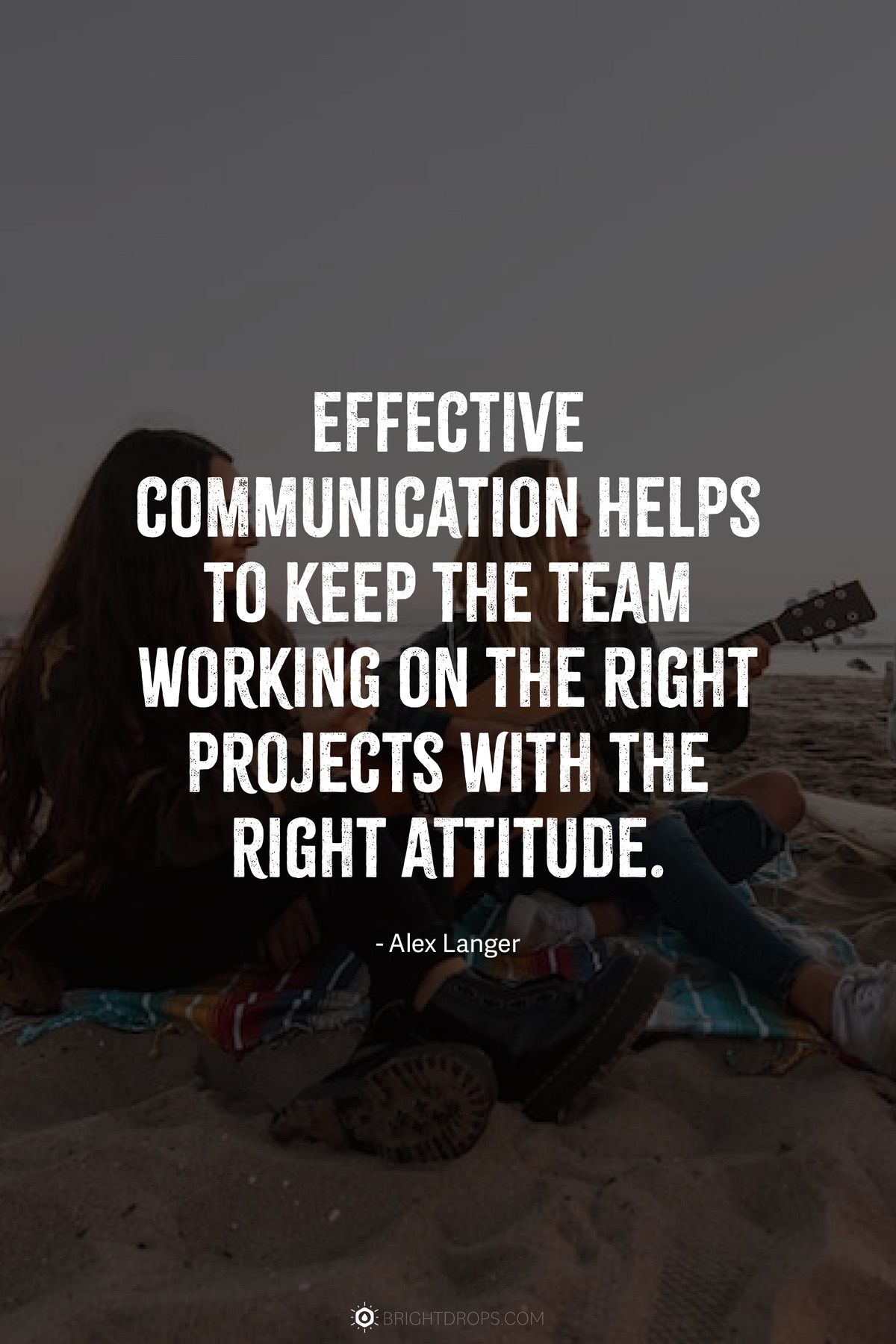 "Effective communication helps to keep the team working on the right projects with the right attitude." – Alex Langer
"It doesn't matter if people don't know that you do a good thing nor the right thing. But he nor she must know your expression of love." – Olivia Sinaga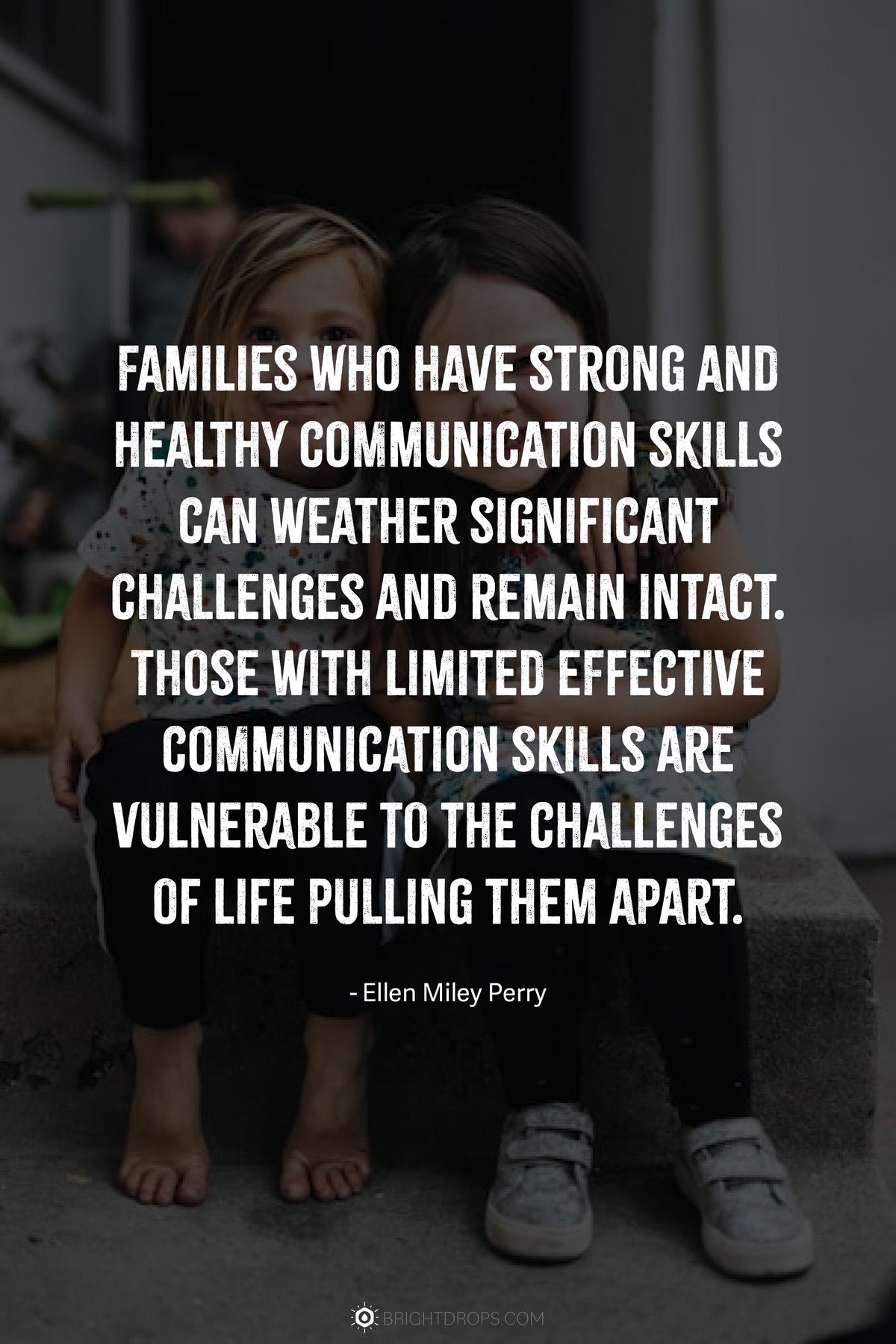 "Families who have strong and healthy communication skills can weather significant challenges and remain intact. Those with limited effective communication skills are vulnerable to the challenges of life pulling them apart." – Ellen Miley Perry
"Communication is the solvent of all problems and is the foundation for personal development." – Peter Shepherd
"Eye contact is one of the primal ways of communicating." – Clive Harman
"The right word may be effective, but no word was ever as effective as a rightly timed pause." – Mark Twain
"It's important to make sure that we're talking with each other in a way that heals, not in a way that wounds." – Barack Obama
"Communication involves self-revelation on the part of one individual and listening on the part of another." – Dr. Gary Chapman
"A beautiful thing happens when we start paying attention to each other. It is by participating more in your relationship that you breathe life into it." – Steve Maraboli
"People don't have anything but the communication with the things." – Meir Ezra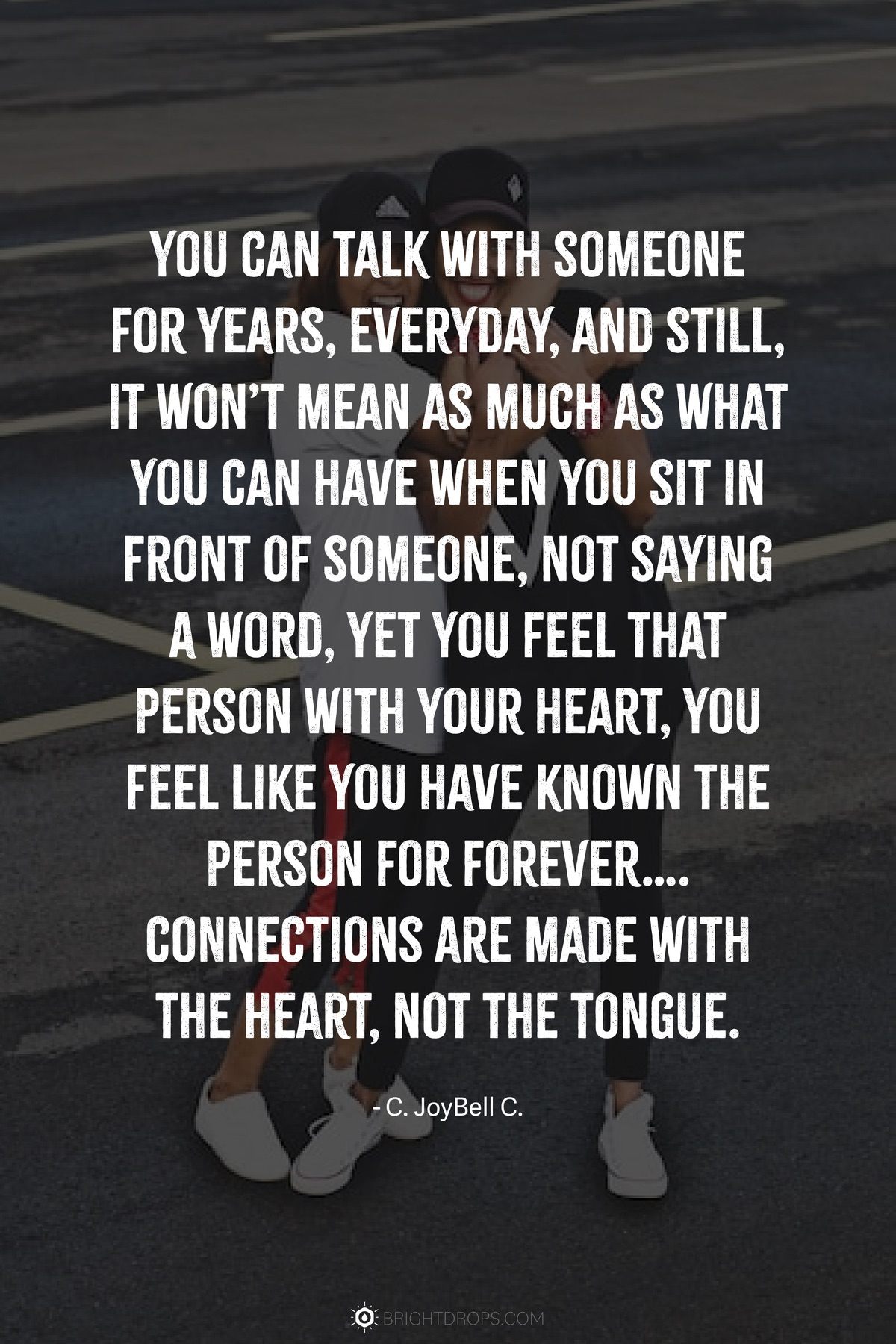 "You can talk with someone for years, everyday, and still, it won't mean as much as what you can have when you sit in front of someone, not saying a word, yet you feel that person with your heart, you feel like you have known the person for forever…. connections are made with the heart, not the tongue." – C. JoyBell C.
"We speak not only to tell other people what we think, but to tell ourselves what we think. Speech is a part of thought." – Oliver Sacks
"If there is a communication issue, it is not the fault of the other person but of both people." – Jeffrey G. Duarte
"If we wish to achieve better communication, we should feel free to make changes in the ways we communicate." – Dr Prem Jagyasi
"We all struggle with our failure to communicate and our failure to reach beyond fear to love people." – Mira Sorvino
"A lot of problems in the world would be solved if we talked to each other instead of about each other." – Nickey Gumbel
"The fact that I'm using words doesn't necessarily mean that I'm saying anything." – Craig D. Lounsbrough
"Get to the point quickly to prove that what you're saying is worth reading or listening to, otherwise people will lose interest." – Corrina Thurston
"Conversation is king. Content is just something to talk about." – Cory Doctorow
"Verbal communication is essential in order to understand what is going on inside other people. If they do not tell us their thoughts, their feelings, and their experiences, we are left to guess." – Dr. Gary Chapman
"In order to understand what another person is saying, you must assume that it is true, and try to imagine what it is true of." – George Miller
"A lack of communication leaves fear and doubt." – Kellan Lutz
"Communicate unto the other person that which you would want him to communicate unto you if your positions were reversed." – Aaron Goldman