Christmas just isn't Christmas without spending at least an hour or so in the company of the Griswolds and their RV-dwelling relatives. Arguably one of the funniest holiday movies ever, National Lampoon's Christmas Vacation is a study in families, pressure, and how Murphy's Law – anything that can go wrong, will – can strike the best of us, even when we think we have it all in hand.
Transport yourself back to a family Christmas 1980s style, and comfort yourself with the knowledge that, despite your best efforts, things may not necessarily happen the way you expect them to. Just when you think you have the holiday all figured out, life will throw you a curveball in the form of your own personal Cousin Eddie, but take heart from these Christmas Vacation quotes which show that it really does happen to the best of us.
Whether you're looking for funny words to write in a card, or simply looking for proof that bad things happen to Clarks and Ellens despite their best efforts, these Christmas Vacation quotes will encapsulate the highs and lows of family occasions in a lighthearted, hilarious way. So, if the lights don't work, the turkey implodes, or the cat ends up being electrocuted on the tree lights, know that you're in excellent company, and that your own personal Christmas Star, whatever that might be, is still there to guide you, even when it all goes wrong.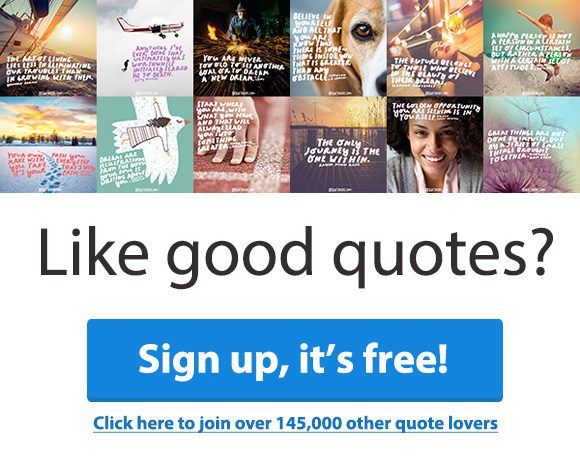 If you're looking for more holiday cheer, take a look at these Christmas quotes.
Christmas Vacation Quotes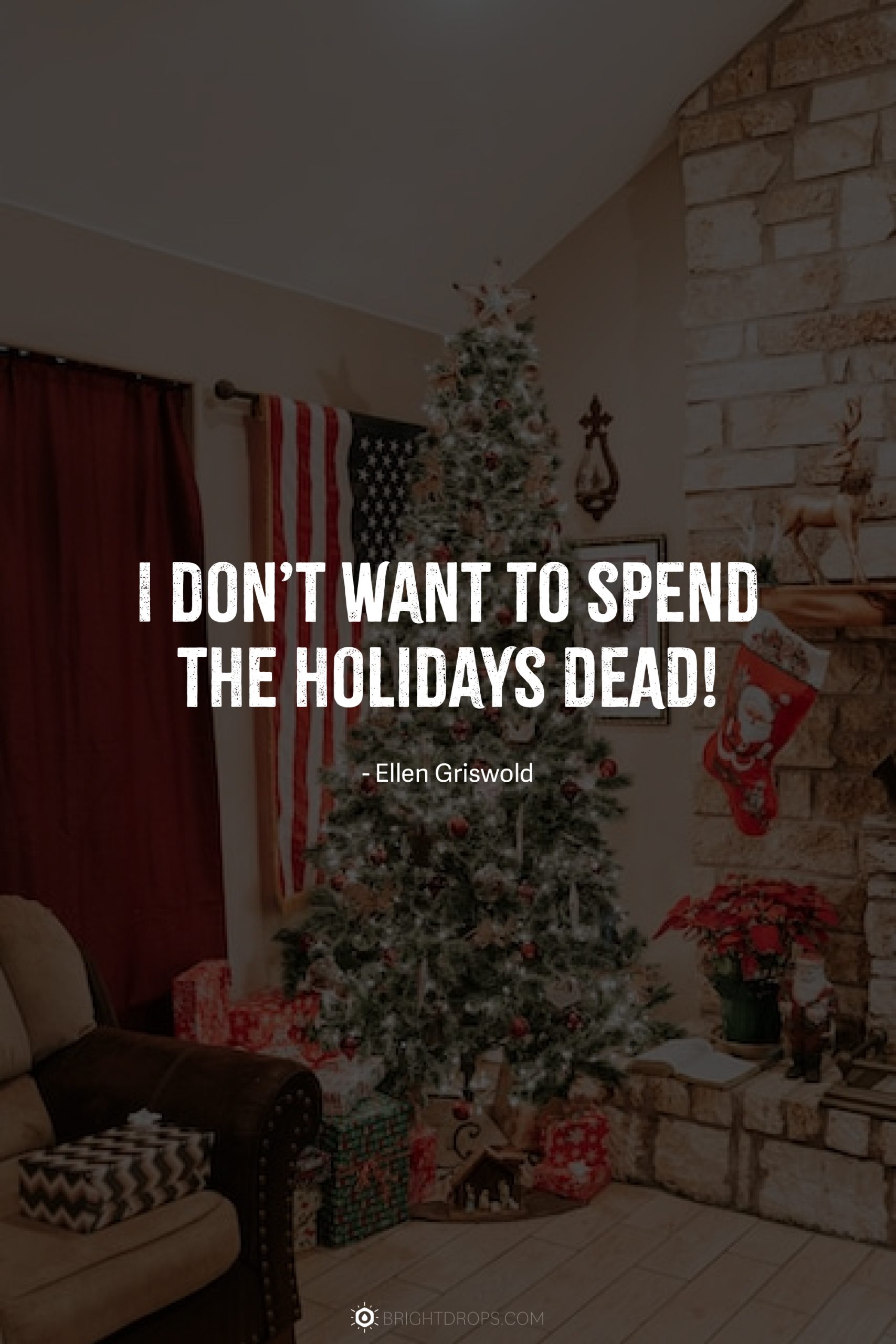 "I don't want to spend the holidays DEAD!" – Ellen Griswold
"And if it wouldn't be too much, I'd like to get something for you, Clark… something real nice." – Cousin Eddie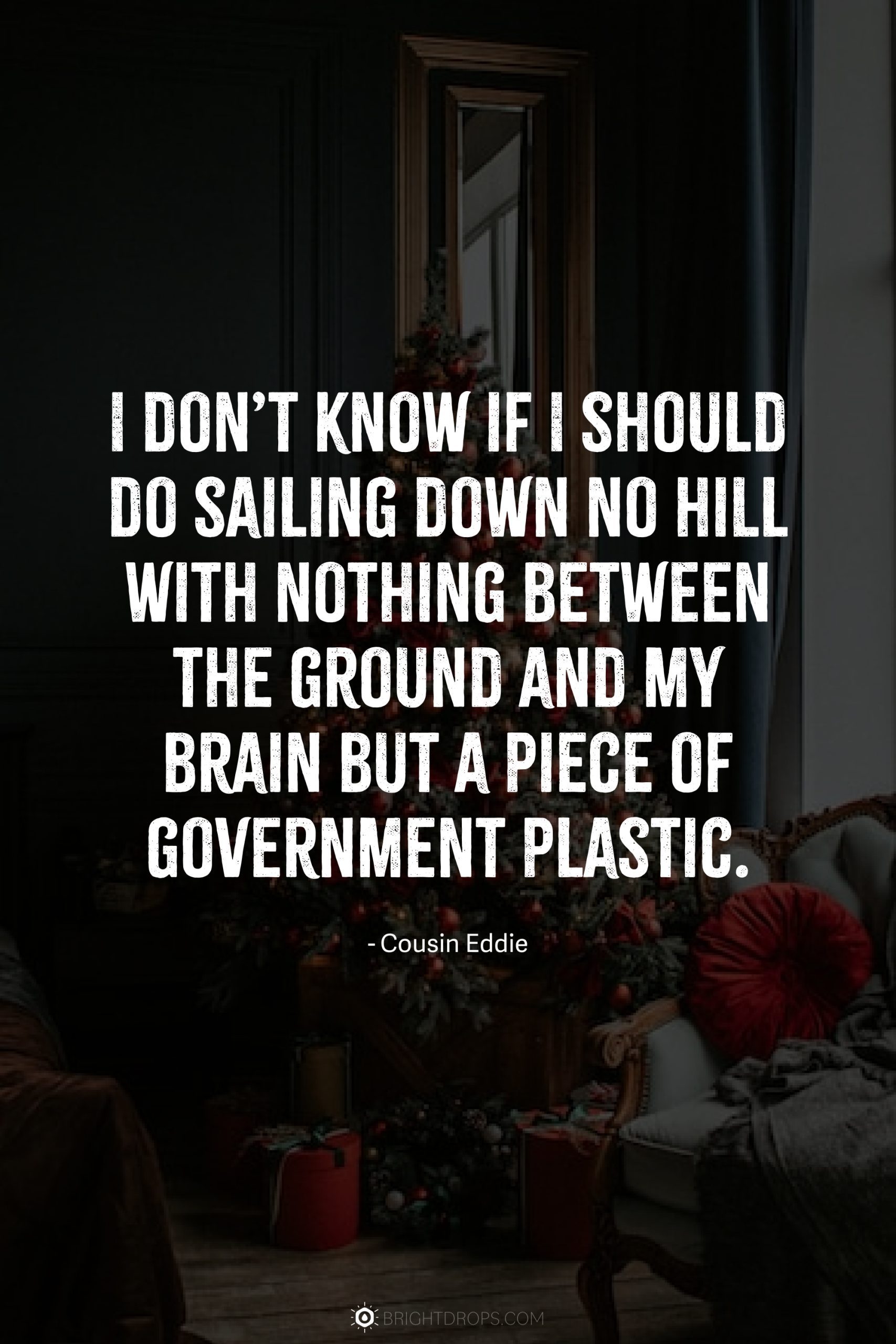 "I don't know if I should do sailing down no hill with nothing between the ground and my brain but a piece of government plastic." – Cousin Eddie
You may also like: These hilarious quotes from the movie Elf: https://brightdrops.com/elf-quotes
"Clark, I'd like to try to fumigate this here chair, it's a good quality item. If you don't mind my askin', how much did she set you back?" – Cousin Eddie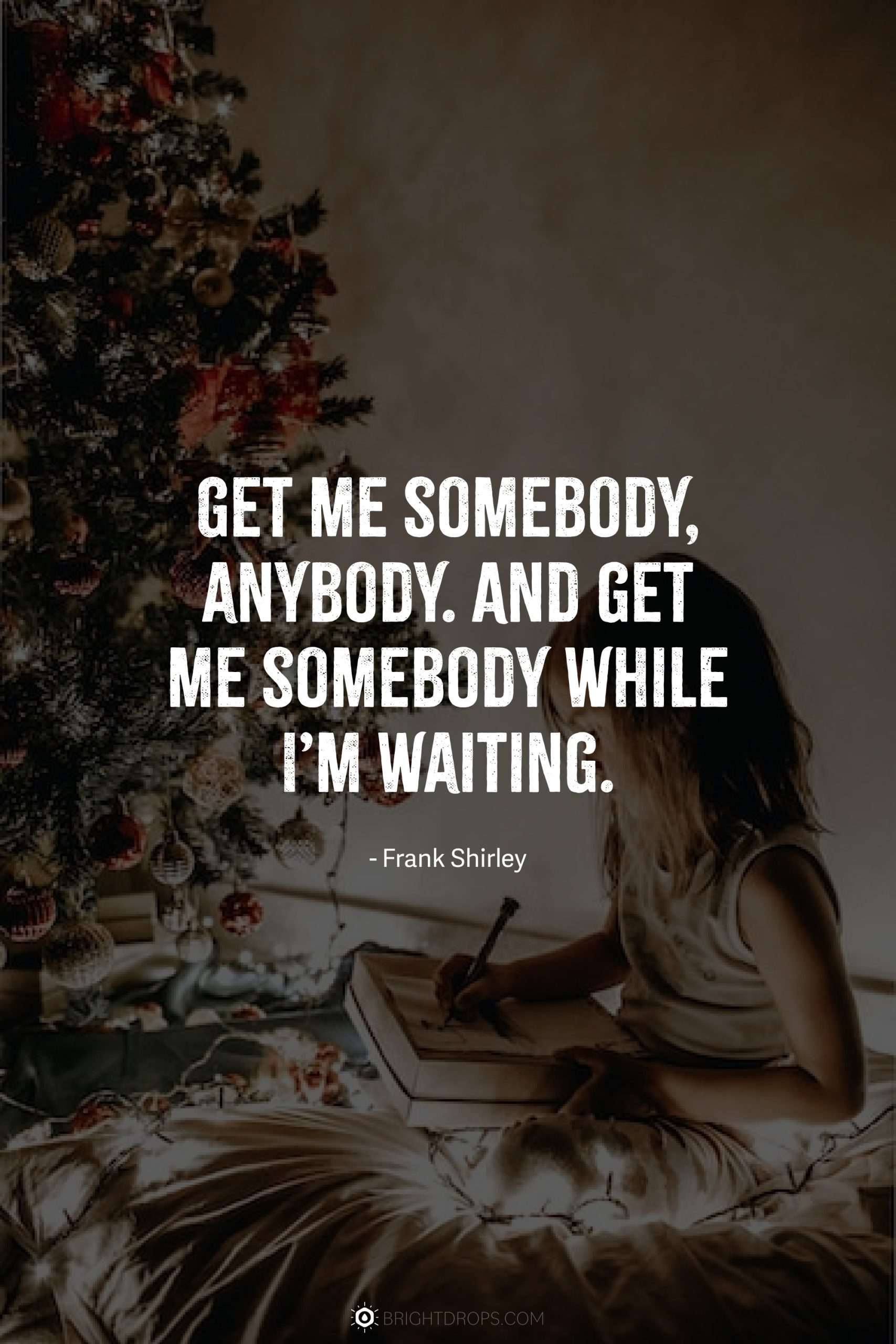 "Get me somebody, anybody. And get me somebody while I'm waiting." – Frank Shirley
"Better take a rain check on that, Art- He's got a lip fungus they ain't identified yet." – Cousin Eddie
Related: Grinch Quotes
"That right there is a RV, I got it off my buddy, and I sold him my house for that right there vehicle." – Cousin Eddie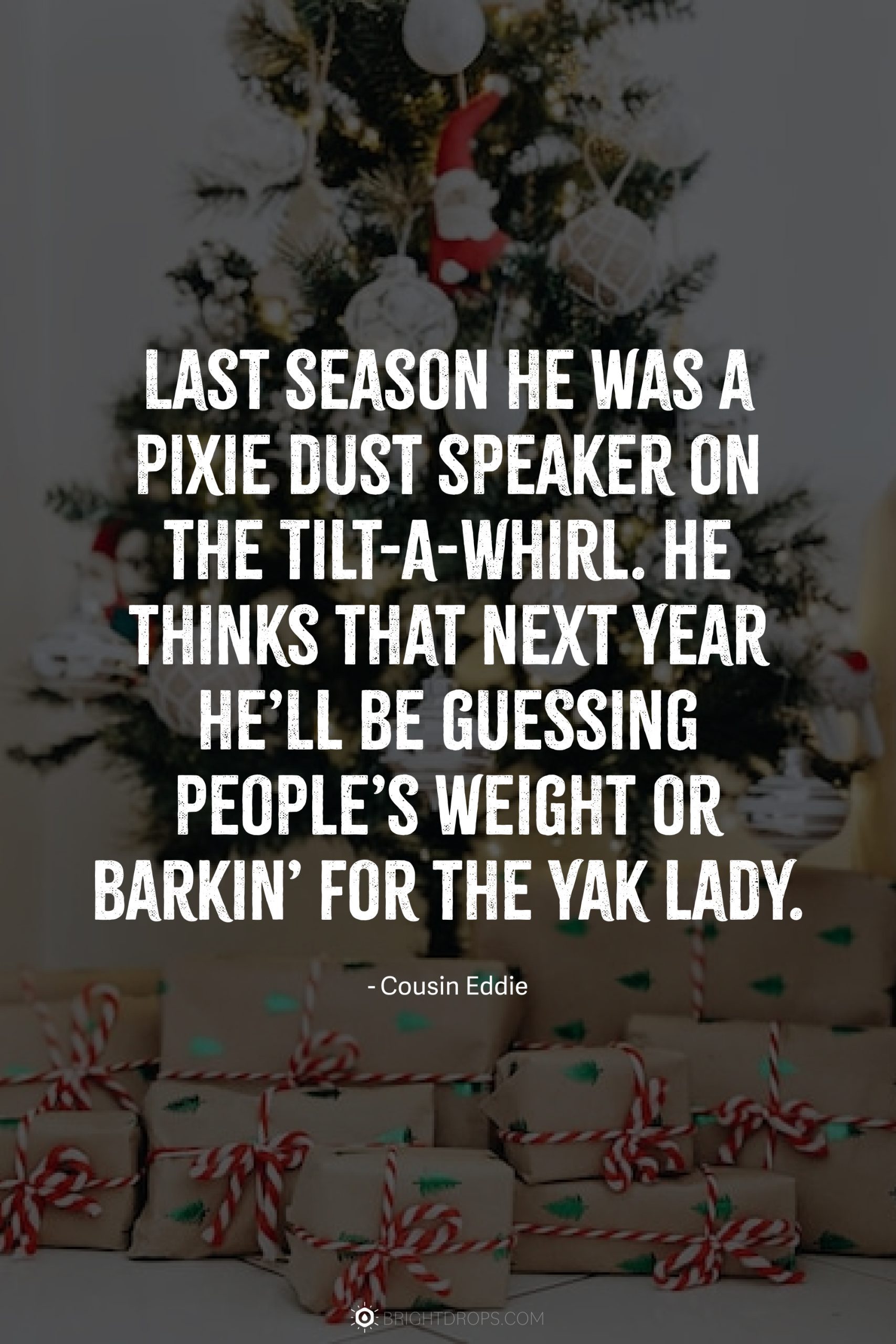 "Last season he was a pixie dust speaker on the Tilt-A-Whirl. He thinks that next year he'll be guessing people's weight or barkin' for the yak lady." – Cousin Eddie
"Clark, were stuck under a truck!" – Ellen Griswold
"They had to replace my metal plate with a plastic one. Every time Catherine would rev up the microwave, I'd piss my pants and forget who I was for about half an hour." – Cousin Eddie
"What is it? A letter confirming your reservation at the nuthouse?" – Grandpa Art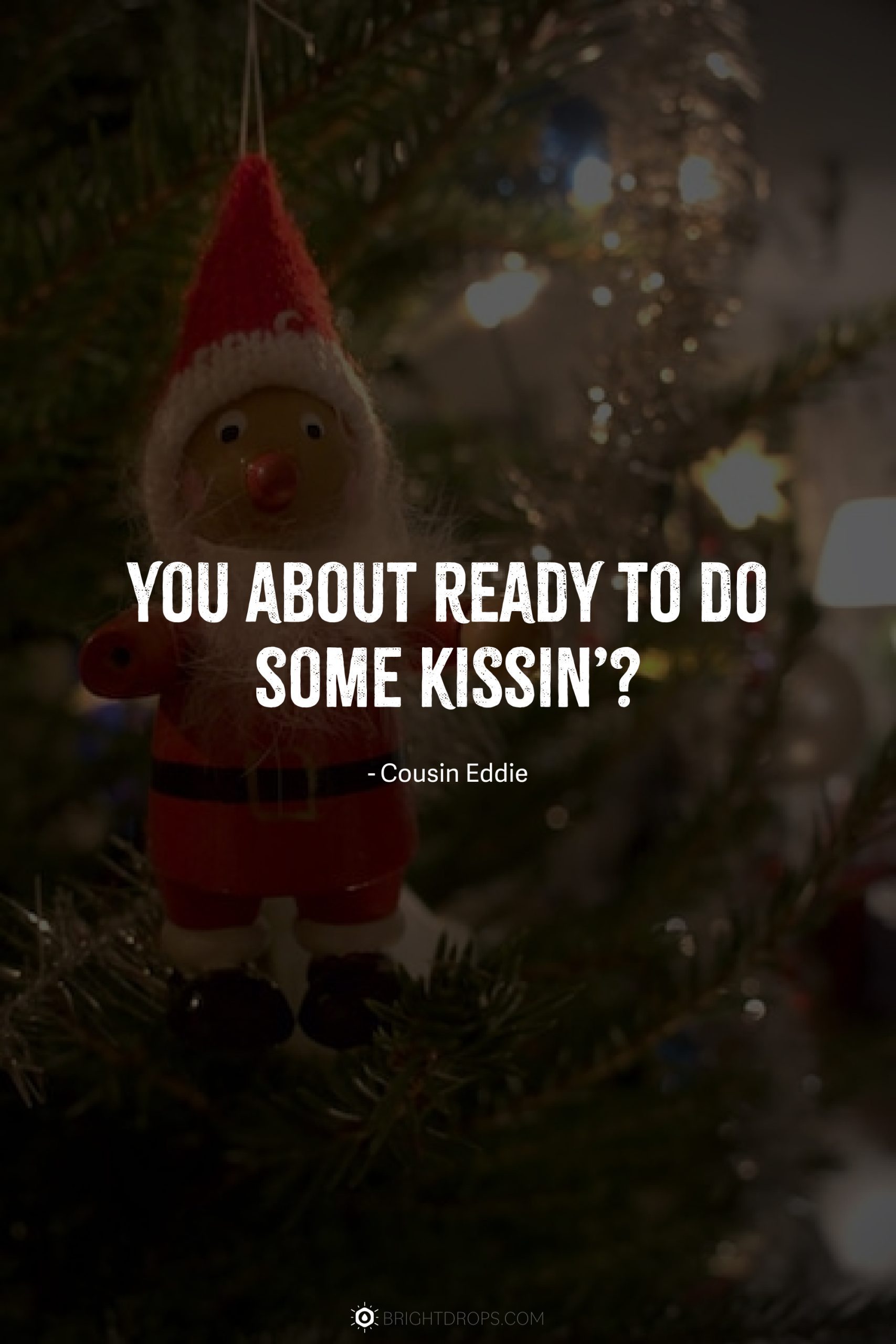 "You about ready to do some kissin'?" – Cousin Eddie

"Don't throw me down, Clark." – Aunt Bethany
"Oh dear, did I break wind?" – Aunt Bethany
"You couldn't hear a dump truck driving through a nitroglycerin plant." – Uncle Lewis
"Is your house on fire, Clark?" – Aunt Bethany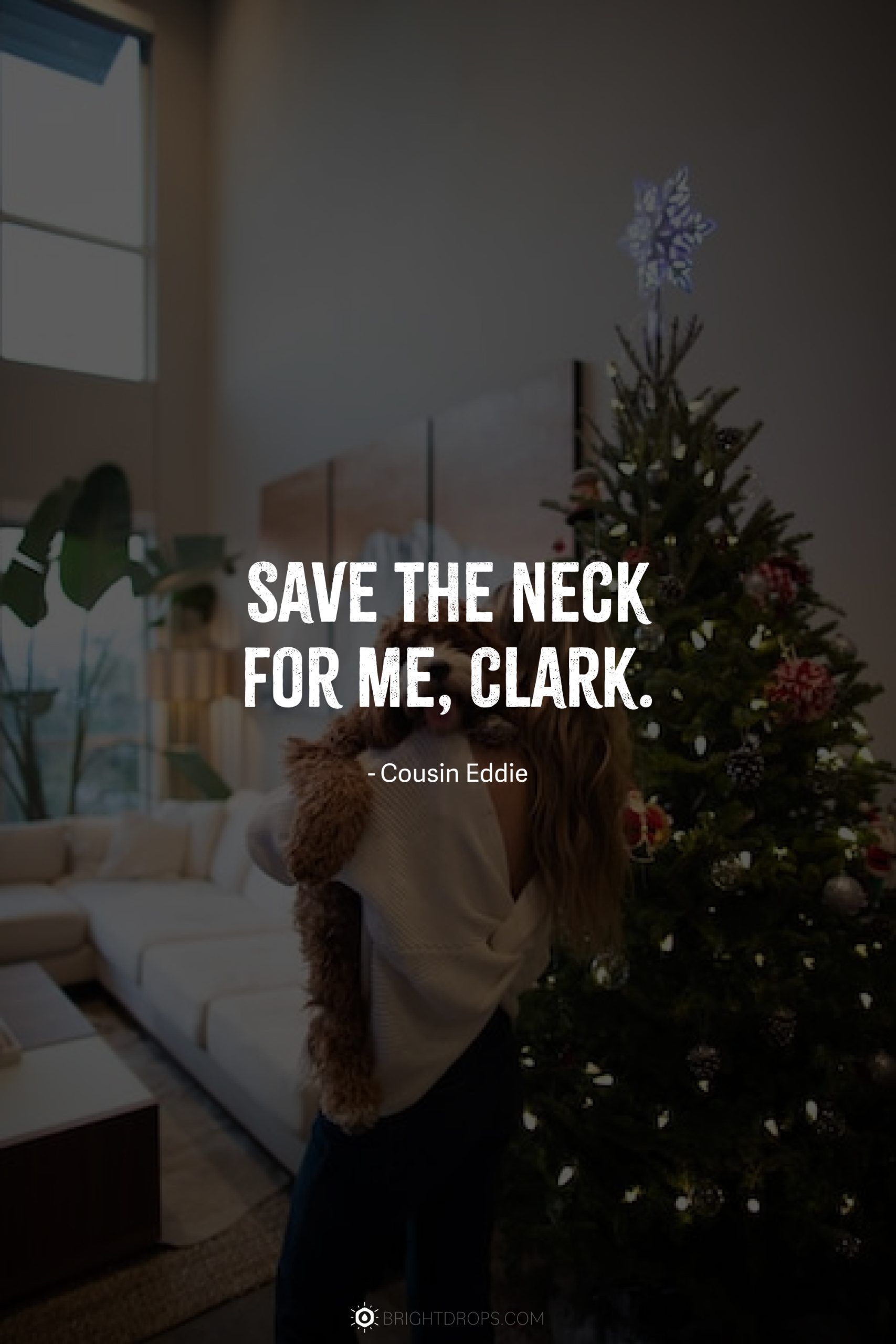 "Save the neck for me, Clark." – Cousin Eddie
"Merry Christmas! Sh*tter was full!" – Cousin Eddie
"If only I had that money Catherine and I gave to that TV preacher who was screwin that hockey player." – Cousin Eddie
"If that thing had nine lives, he just spent 'em all." – Cousin Eddie
"I don't know what to say, except it's Christmas and we're all in misery." – Ellen Griswold
"I'm sorry, this is our family's first kidnapping." – Ellen Griswold
"She falls down a well, her eyes go cross. She gets kicked by a mule. They go back. I don't know." – Cousin Eddie
"You ain't never seen a set on a dog like this one's got, Clark." – Cousin Eddie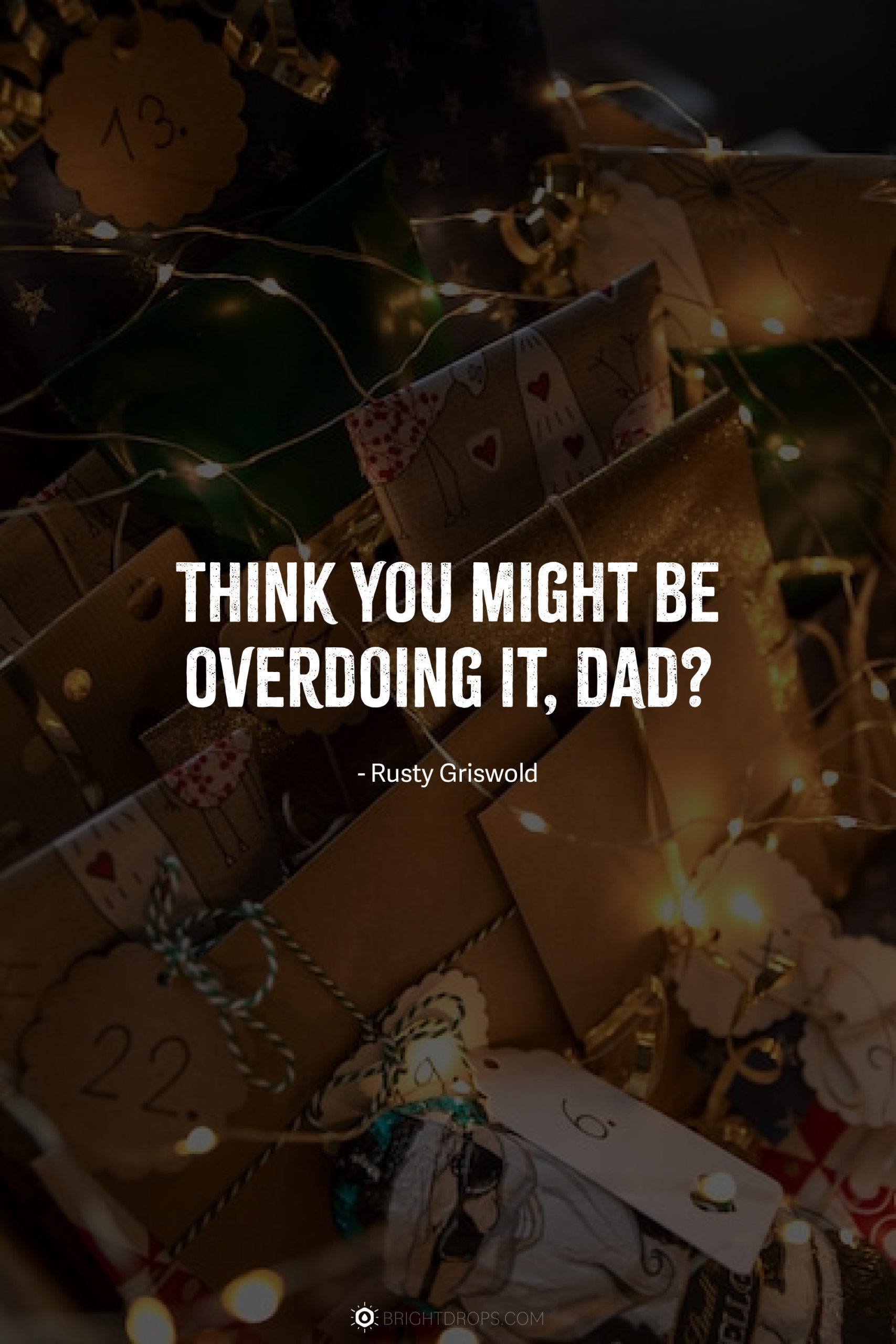 "Think you might be overdoing it, Dad?" – Rusty Griswold
More Good Holiday Quotes: