Check out these 30 Bruce Lee Quotes that will give anyone confidence and a new outlook on life. Bruce Lee was a famous martial artist who became known for his films, but just as much for his wisdom. He was a spiritual man and always knew what to say in tough situations. These Bruce Lee quotes range from his advisement to be like water, to losing your short temper.
1. Bruce Lee Knows We Must Live for Ourselves
"I'm not in this world to live up to your expectations and you're not in this world to live up to mine." – Bruce Lee
We are not in this world to live by anyone else's rules or live the way someone else wants us to. We only have one shot at this life so take advantage of it and make it into something you enjoy and are proud of. Live life up to your own expectations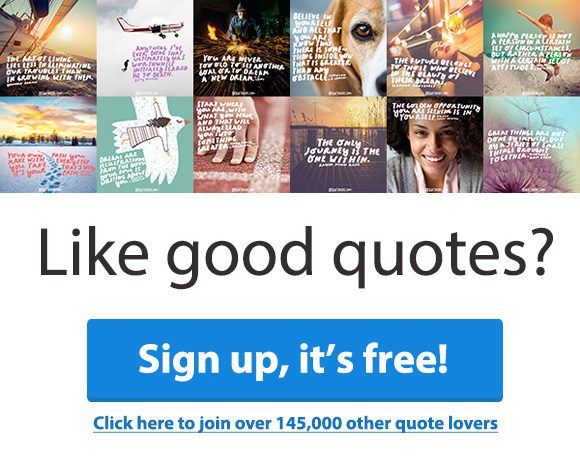 2. Bruce Lee Believes Being Strong is a Pursuit
" Do not pray for an easy life, pray for the strength to endure a difficult one." – Bruce Lee
Do not pray for an easy life with no challenges. Pray for the strength and the tenacity to endure hardship and come out stronger. An easy life is not fulfilling or a life worth living. Work to achieve your easy life and have something you can be proud of to look back on.
3. Bruce Lee Advises to be like Water
" Be like water making its way through cracks. Do not be assertive, but adjust to the object." – Bruce Lee
Water takes the shape of whatever it is in or whatever it goes through. Bruce Lee says to be like water. Make adjustments and go with the flow of a situation without being assertive. Bruce Lee was the master of staying calm and moving along.
4. Bruce Lee Believes in Pride, but not Satisfaction
"Be happy, but never satisfied." – Bruce Lee
Be happy and be proud of how far you have come, but never be satisfied with life. When we become satisfied and comfortable, we lose the fire and the passion inside ourselves that make us human. Always want more from life and always work to get more.
5. Bruce Lee Gives Life Advice
"Adapt what is useful, reject what is useless, and add what is specifically your own." – Bruce Lee
Adapt to what is useful in life even if it does not feel natural or comfortable. Reject anything that drags you down and takes away from you reaching a goal. Add to life your specific skills and you have a recipe toward success.
6. Bruce Lee Advises to Admit Your Mistakes
" Mistakes are always forgivable, if one has the courage to admit them." – Bruce Lee
Mistakes are forgivable when you admit you were wrong. Being told about a mistake by the person who did it much better than finding out from someone else or hearing excuses about why it happened. Sometimes we must take the high road and admit our wrongdoing.
7. Bruce Lee Believes There is Value in Understanding People
" A wise man can learn more from a foolish question than a fool can learn from a wise answer." – Bruce Lee
A wise man can learn a lot from someone asking them a foolish question. They can learn the tendencies of the person and asking and their lack of knowledge on a certain subject. A foolish man can only learn specific knowledge through an answer.
8. Bruce Lee Believes in Never Limiting Yourself
" If you always put limits on everything you do, physical or anything else, it will spread into your work and into your life." – Bruce Lee
Never limit yourself to the expectations of other people. If you can dream it you can achieve it. Nobody knows what you are capable of beside you. Set your limits as high as you can think and go after them because if you don't, you will never get to where you want to be.
9. Bruce Lee Fears Mastery
" I fear not the man who has practiced 10,000 kicks once, but I fear the man who had practiced one kick 10,000 times." – Bruce Lee
Bruce Lee was a famous martial artist and was very knowledgeable on self-defense practices. A man who has practiced one kick 10,000 times is more dangerous than someone who has practiced 10,000 different kicks. This quote is a reminder to specialize and stop trying to become the best at everything. Become the best at your craft and don't let other subjects take time away from your craft.
10. Bruce Lee Values Action
"If you spend too much time thinking about a thing, you'll never get it done." – Bruce Lee
If you spend too much time thinking about a goal or a dream and never taking action, you will never get it done. Acting quickly is a major key of achieving a goal. Set a milestone for yourself, do your research and get started in the right direction.
11. Bruce Lee Creates his Success
" To hell with circumstances; I create opportunities." – Bruce Lee
Circumstances do not define outcomes. You are you because of what you create from your circumstances. Blaming failure on your current state is an excuse that people make because they don't want to work hard for their goals. Create opportunities through hard work and stop worrying about your circumstances.
12. Bruce Lee Believes Failure is not the Worst
"Not failure, but low aim, is the crime." – Bruce Lee
Trying and failing is not the worst thing that can happen. Failing is common for anyone who is successful. You only have to be right once to become successful. Low aim is the biggest crime. Not understanding your value and making low standards for yourself is a sure-fire way to never be where you want to be. Aim as high as you possibly can and you always have something to work for.
13. Bruce Lee Believes There is no Shame in Failing With Large Aim
"In great attempts it is glorious even to fail." – Bruce Lee
There is no shame when you fail when you give a great attempt. There is only shame in not trying. When you keep your value high and aim high, it is glorious to even be willing to try and achieve what most people would not.
14. Bruce Lee Explains how to Achieve Immortality
" The key to immortality is first living a life worth remembering." – Bruce Lee
The way to make sure your life lives on forever is to live a life that people will remember. Living a life worth remembering will make your life's work last long after you are gone. Our job as humans is to leave a mark on the world and for people to remember our legacy.
15. Bruce Lee Believes in Realizing What's Important
"It is not a daily increase, but a daily decrease. Hack away at the inessentials." – Bruce Lee
It is not always about growing every day and getting better, sometimes it is about leaving the non essentials behind. When you have many different things or people trying to get your attention, it can be hard to keep it on your goals. Understand what is most important to you and learn to get rid of the rest.
16. Bruce Lee Believes Lying Today Brings Pain Tomorrow
"If you don't want to slip up tomorrow, speak the truth today." – Bruce Lee
Lying is never the answer because one or way or another, it will come back to you. always tell the truth because it is the right thing to do and it will never get you in as much trouble as lying will. Lying leads people to believe that you are untrustworthy and once you lie, people will always think you are a liar.
17. Bruce Lee Believes in Using What Works
"Use only that which works, and take it from any place you can find it." – Bruce Lee
Only use the essentials and find them from anywhere. Don't always look for what you need in the most convenient places. For example, if you need a great accountant for a new business venture, don't just look in your friend group because you may not find the person you need. Learn to broaden your scope of the essentials you need.
18. Bruce Lee Believes Tempers Will Always Hurt
"A quick temper will make a fool of you soon enough." – Bruce Lee
A quick temper will make a fool of anyone soon. People with quick tempers will jump to conclusions and sometime they may be right, but they look foolish when they're wrong. Learn to stay calm within yourself and give people the time to explain themselves and then make your opinion known.
19. Bruce Lee Describes What Has Been Lost from the Teaching World
"A good teacher protects his pupils from his own influence." – Bruce Lee
A good teacher is one who teaches his or her students to think for themselves. A teacher is not supposed to give opinions and use them as the only answer. No matter what the opinions of a teacher is, they should never be used to make a student think like them. Teachers should always teach with the goal of turning students into skeptical and analytical thinkers.
20. Bruce Lee Believes in Savoring Time
"If you love life, don't waste time, for time is what life is made up of." – Bruce Lee
If you love life but are always wasting time, then maybe you do not love life as much as you thought you did. Life is completely made up of time, everything we do is measured in minutes or days or years. Wasting time is essentially wasting life.
21. Bruce Lee Keeps Things Simple
" Take things as they are. Punch when you have to punch. Kick when you have to kick." – Bruce Lee
Never complicate things. Usually, life is exactly what it seems to be and nothing more. Life can seem complicated but we have to learn to simplify it and find what really matters. When it seems time to kick; kick. When it seems time to punch; punch. Take life as it comes.
22. Bruce Lee Preaches Self-Awareness
"Be self aware, rather than a repetitious robot." – Bruce Lee
Understand who you are and that you may not be right on every subject. Becoming self aware is a skill that is underrated. Knowing your strengths and your weaknesses is an enormous help in this world. Knowing when to ask for help and when not to can get you a long way in life.
23. Bruce Lee Differentiates Knowledge and Character
"Knowledge will give you power, but character respect." – Bruce Lee
Knowledge is invaluable in this world, but so is character. Knowledge can bring you power through your achievements and smarts, but character will give you the respect you need from other people. One does not do well without the other in this world.
24. Bruce Lee Knows We Decide Our Own Defeats
"Defeat is not defeat unless accepted as a reality-in your own mind." – Bruce Lee
When we lose, we do not have to take it as a failure. We have only lost or failed if we accept it as such in our own minds. Mindset is a powerful thing and to have a positive outlook on life can change everything. If you do not want to feel defeated, then clear your head of all those thoughts.
25. Bruce Lee Believes Materialism can Hurt
"The More we value things, the less we value ourselves." – Bruce Lee
The more thought and time we put into the material items that we buy, the less we value ourselves and the people that are closest to us. A new expensive car is a big investment that we do not take for granted, but we cannot put a price tag on ourselves or our loved ones, which can make it hard to keep our priorities in line.
26. Bruce Lee Compares Life to Water
"The idea is that flowing water never goes stale, so just keep on flowing." – Bruce Lee
If flowing water never goes stale, then that is how we should be living our lives, like water. When unfavorable outcomes happen, we have to keep moving. Life will not stop for anybody or anything. Learning to go with the flow and have a short memory is a skill that people strive for.
27. Bruce Lee Believes if You Fail to Plan, You Plan to Fail
"Preparation for tomorrow is hard work today." – Bruce Lee
To make sure everything is together for tomorrow, put in the work today. This can be looked at many ways but no more clear than looking at your future life. If you want to reach goals and live the way you want to, put in the hard work today to achieve it.
28. Bruce Lee Believes in Living Within Own Rules
"Obey the principles without being bound by them." – Bruce Lee
Principles are there to keep order in our society. Laws should be followed, but do not have to be the foundation of every decision that we make. Work within the rules without being completely enthralled by them. Take the principles of any establishment for what they are and nothing more.
29. Bruce Lee Understands that Thoughts Become Reality
"If you think a thing is impossible, you'll only make it impossible." – Bruce Lee
Thoughts become your reality, so if you believe something in impossible, then it is. If you believe something can be achieved, then it can be. Your mindset and your thoughts can determine if you reach your goals or if you fall short. Believe in yourself and do not listen to the people who can't dream as big as you.
30. Bruce Lee Stays Neutral
"Take no thought of who is right or wrong or who is better than. Be not for or against." – Bruce Lee
Sometimes, staying neutral is the best spot to be. Picking a side and defending one person over the other can lead to consequences. When it is not your business, it is best to stay neutral and get out of the way because your opinion can go a long way.
(Read this next: 34 Most Famous Confucius Quotes)