If you live in the US or Canada, Black History Month is celebrated in February, while in the UK, for example, it is observed in October. Wherever you are in the world, though, this one month is dedicated to raising awareness of the trials and tribulations of African and Caribbean people throughout time, as well as celebrating their achievements and contributions to the world.
Speaking of strength, struggles, heroism, and tenacity, these Black History Month quotes will give you an insight into what this important month is all about, while also encouraging you to find out more about the astounding people whose words have been quoted. From world leaders like Barack Obama and Desmond Tutu to civil rights activists including Rosa Parks and Martin Luther King Jr., these words will inspire you to strive for what is right, no matter the color of your skin.
Many people have no real idea of the oppression and opposition faced by black people, both in America and across the world. By reading these Black History Month quotes, you will get a sense of the resilience it took – and still takes – to rise above bigotry and racial bias and succeed in a world that wants you to fail.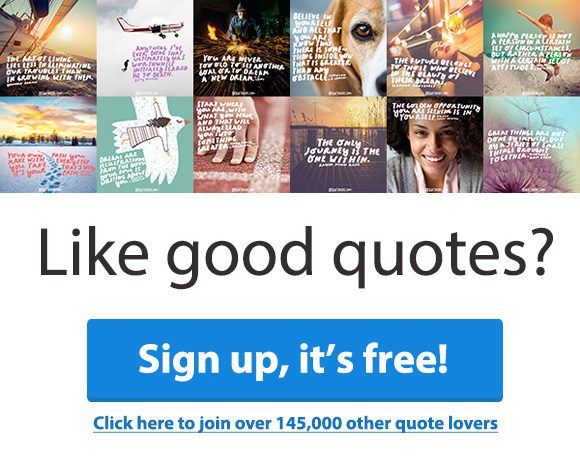 "You don't have to be somebody different to be important. You're important in your own right." – Michelle Obama
"There is nothing like returning to a place that remains unchanged to find the ways in which you yourself have altered." – Nelson Mandela
"The thing about black history is that the truth is so much more complex than anything you could make up." – Henry Louis Gates
"The cost of liberty is less than the price of repression." – W.E.B. Du Bois
"One of the hardest things in life is having words in your heart that you can't utter." – James Earl Jones
"I am lucky that whatever fear I have inside me, my desire to win is always stronger." – Serena Williams
"The validation of your dreams is not in the color of your skin but in the quality of your heart." – Kingsley Opuwari Manuel
"If you're walking down the right path and you're willing to keep walking, eventually you'll make progress." – Barack Obama
"Each person must live their life as a model for others." – Rosa Parks
"Sometimes you don't choose greatness, it chooses you. And when it does, it requires a certain level of understandin', courage and a degree of blind hope." – Jay Grewal
"It's down to schools to educate children about their history, especially black history." – Ashley Walters
"Faced with a collective forgetting, we must fight to remember. – Reni Eddo" – Lodge
"In a racist society, it is not enough to be non-racist. We must be anti-racist." – Angela Davis
"Racism is man's gravest threat to man – the maximum of hatred for a minimum of reason." – Abraham Joshua Heschel
"Hold fast to dreams, for if dreams die, life is a broken winged bird that cannot fly." – Langston Hughes
"My humanity is bound up in yours, for we can only be human together." – Desmond Tutu
"The soul that is within me no man can degrade." – Frederick Douglass
"A woman without no options is waiting for a man to come by an ruin her." – Angela Flournoy
"You don't make progress by standing on the sidelines, whimpering and complaining. You make progress by implementing ideas." – Shirley Chisholm
"We all have dreams. In order to make dreams come into reality, it takes an awful lot of determination, dedication, self-discipline and effort." – Jesse Owens
"Black history is American history. You cannot tell one story without telling the other." – William Barr
"Do the best you can until you know better. Then when you know better, do better." – Maya Angelou
"In recognizing the humanity of our fellow beings, we pay ourselves the highest tribute." – Thurgood Marshall
"I prayed for twenty years but received no answer until I prayed with my legs." – Frederick Douglass​
"Black power showed up in different ways, depending on the goals of the group." – Junius Williams
"True peace is not merely the absence of tension; it is the presence of justice." – Martin Luther King Jr.
"There are still many causes worth sacrificing for, so much history yet to be made." – Michelle Obama
"I went to white schools and I didn't know anything about black history." – Ed Dwight
"I love Black History Month and celebrating my ancestral roots, but not just my blackness, which is so beautiful. But my Tahitian and my Italian – everything that makes me, me." – Jordan Fisher
"Just don't give up what you're trying to do. Where there is love and inspiration, I don't think you can go wrong." – Ella Fitzgerald
"If origin defines race, then we are all Africans – we are all black." – Abhijit Naskar
"There is no Negro problem.  The problem is whether the American people have loyalty enough, honor enough, patriotism enough, to live up to their own constitution." – Frederick Douglass
"I feel safe in the midst of my enemies, for the truth is all-powerful and will prevail." – Sojourner Truth
"I'm for truth, no matter who tells it. I'm for justice, no matter who it's for or against." – Martin Luther King Jr.
"There is no vaccine for racism." – Kamala Harris
"We don't live in a meritocracy, and to pretend that simple hard work will elevate all to success is an exercise in wilful ignorance. – Reni Eddo" – Lodge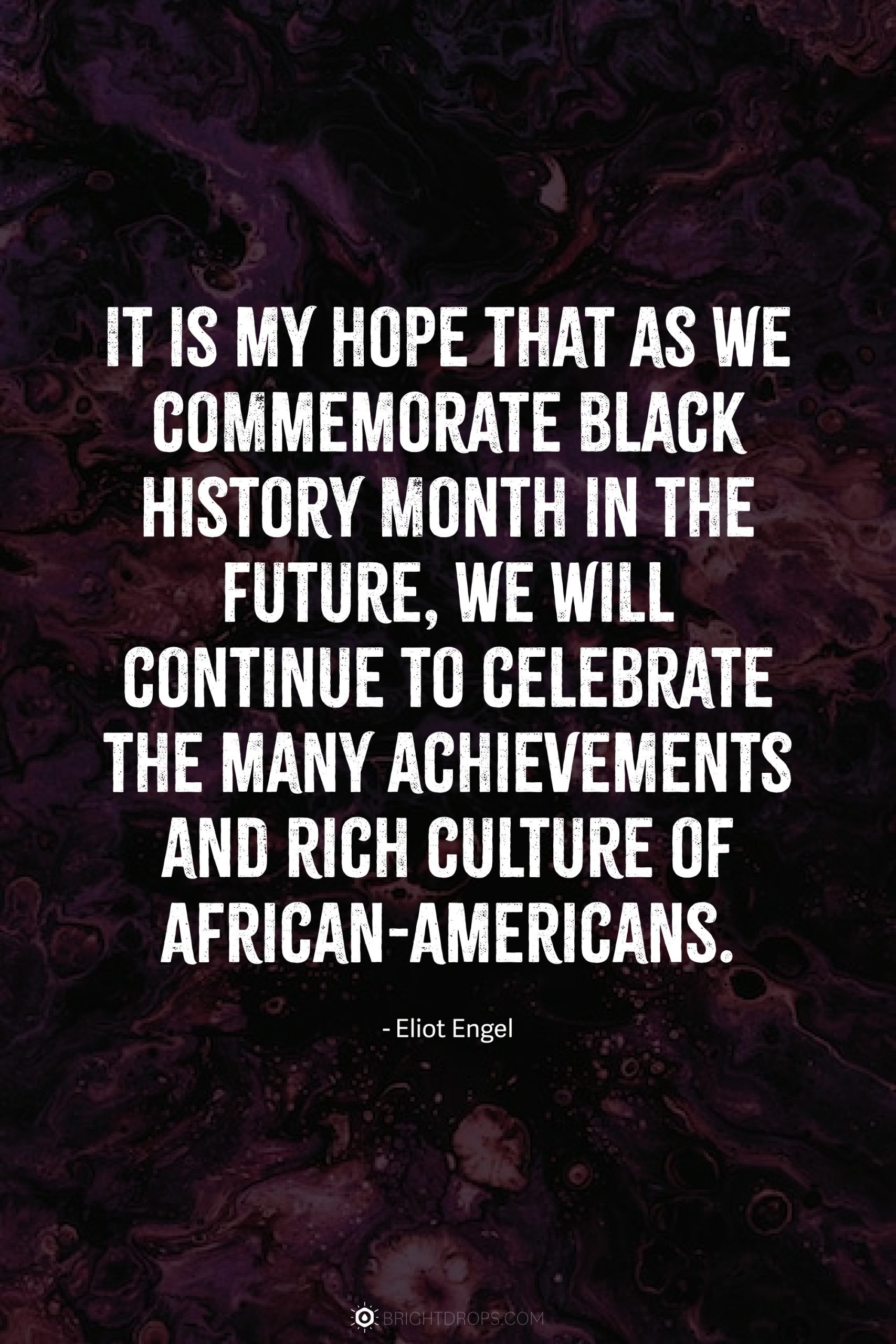 "It is my hope that as we commemorate Black History Month in the future, we will continue to celebrate the many achievements and rich culture of African-Americans." – Eliot Engel
"Black history is a series of missing chapters from British history. I'm trying to put those bits back in." – David Olusoga
"For to be free is not merely to cast off one's chains, but to live in a way that respects and enhances the freedom of others." – Nelson Mandela
"As we celebrate Black History Month we should be grateful for the achievements they made and inspired by their legacies to continue their work." – Marty Meehan
"Ignorance of how we are shaped racially is the first sign of privilege. In other words. It is a privilege to ignore the consequences of race in America." – Tim Wise
"The best way to make dreams come true is to wake up." – Mae C. Jemison
"Don't aspire to make a living, aspire to make a difference." – Denzel Washington
"Black History Month is an annual opportunity to recognize the central role of African Americans in our state's economic, cultural, social and political history." – John Bel Edwards
"The white man's happiness cannot be purchased by the black man's misery." – Frederick Douglass
"Black history is part of American history, and it should be treated as such." – Janelle Monae
"When I was about eight, I decided that the most wonderful thing, next to a human being, was a book." – Margaret Walker
"You can't separate peace from freedom because no one can be at peace unless he has his freedom." – Malcolm X​
"There are times in life when, instead of complaining, you do something about your complaints." – Rita Dove
"Never underestimate the power of dreams and the influence of the human spirit. We are all the same in this notion: The potential for greatness lives within each of us." – Wilma Rudolph
"Freedom is never given; it is won." – A. Philip Randolph
"I have learned over the years that when one's mind is made up, this diminishes fear; knowing what must be done does away with fear." – Rosa Parks
"The price of hating other human beings is loving oneself less." – Eldridge Cleaver
"Don't let anything stop you. There will be times when you'll be disappointed, but you can't stop." – Sadie T. M. Alexander
"Not everything that is faced can be changed, but nothing can be changed until it is faced." – James Baldwin
"Do we care to match the reality of America to its ideals?" – Barack Obama
"What the people want is very simple – they want an America as good as its promise." – Barbara Jordan
"I swear to the Lord I still can't see why democracy means everybody but me." – Langston Hughes