Beyonce rose to fame in the 90s as the lead singer with the girl group 'Destiny's Child', although her musical career started long before that as she took part in many singing and dancing competitions as a child. While taking a break from the band, she embarked on a career in acting, starring alongside Mike Myers in 'Austin Powers in Goldmember' as well as reinventing herself as a solo artist.
Her astounding success gave her another direction to go in, however, and she began campaigning for causes which are close to her heart; she founded the Survivor Foundation for victims of Hurricane Katrina, and helped to work towards female empowerment through the Chime for Change campaign. Using her music as a platform for these issues, her song 'Flawless' includes a line from a speech by NIgerian writer Chimamanda Ngozi Adichie which reads 'we should all be feminists'.
Humility and pushing yourself harder are themes which appear in many Beyonce quotes, and every one of them will inspire you to be the best version of yourself, while also remembering to practice self-love. If you need some wise words to propel yourself forward and reach for what you want, these quotes should be written on your mirror!
Empowering Beyoncé Knowles Quotes
"Your self-worth is determined by you. You don't have to depend on someone telling you who you are." – Beyoncé Knowles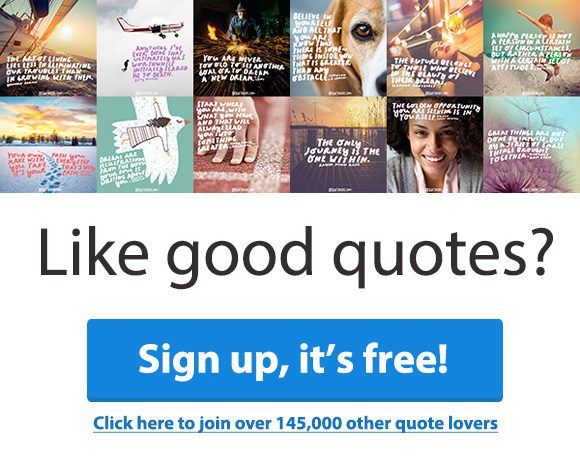 "I felt like it was time to set up my future, so I set a goal. My goal was independence." – Beyoncé Knowles
"Whenever I'm confused about something, I ask God to reveal the answers to my questions, and he does." – Beyoncé Knowles
"I'm a workaholic and I don't believe in 'No'. If I'm not sleeping, nobody's sleeping." – Beyoncé Knowles
"Power's not given to you. You have to take it." – Beyoncé Knowles
"I truly believe that women should be financially independent from their men. And let's face it, money gives men the power to run the show. It gives men the power to define value. They define what's sexy. And men define what's feminine. It's ridiculous." – Beyoncé Knowles
"Be healthy and take care of yourself but be happy with the beautiful things that make you, you." – Beyoncé Knowles
"When you love and accept yourself, when you know who really cares about you, and when you learn from your mistakes, then you stop caring about what people who don't know you think." – Beyoncé Knowles
"The most alluring thing a woman can have is confidence." – Beyonce Knowles
"I know I'm stronger in the songs than I really am. Sometimes I need to hear it myself. We all need to hear those empowering songs to remind us." – Beyoncé Knowles
"Do what you were born to do. You have to trust yourself." – Beyoncé Knowles
"My message behind this album was finding the beauty in imperfection." – Beyoncé Knowles
"I guess I am a modern-day feminist. I do believe in equality. Why do you have to choose what type of woman you are? Why do you have to label yourself anything?" – Beyoncé Knowles
"If you don't take the time to think about and analyze your life, you'll never realize all the dots that are all connected." – Beyoncé Knowles
"Everyone's not good at everything, it's OK to depend on someone." – Beyoncé Knowles
"We need to reshape our own perception of how we view ourselves. We have to step up as women and take the lead." – Beyoncé Knowles
"Power means happiness; power means hard work and sacrifice." – Beyoncé Knowles
"I'm learning how to drown out the constant noise that is such an inseparable part of my life. I don't have to prove anything to anyone, I only have to follow my heart and concentrate on what I want to say to the world. I run my world." – Beyoncé Knowles
"A true diva is graceful, and talented, and strong, and fearless and brave and someone with humility." – Beyonce Knowles
"We all have our imperfections. But I'm human and you know, it's important to concentrate on other qualities besides outer beauty." – Beyoncé Knowles
"Take the time to define yourself and define your value. If you're having a hard time doing that, ask    yourself: What is something I would say to someone I love?" – Beyoncé Knowles
"I'm over being a pop star. I don't wanna be a hot girl. I wanna be iconic. And I feel like I've accomplished a lot. I feel like I'm highly respected, which is more important than any award or any amount of records. And I feel like there comes a point when being a pop star is not enough." – Beyoncé Knowles
"It is so liberating to really know what I want, what truly makes me happy, what I will not tolerate. I have learned that it is no one else's job to take care of me but me." – Beyoncé Knowles
"I don't feel like I have to please anyone. I feel free. I feel like I'm an adult. I'm grown. I can do what I want. I can say what I want. I can retire if I want. That's why I've worked hard." – Beyoncé Knowles
"If everything was perfect, you would never learn and you would never grow." – Beyoncé Knowles
"Don't try to lessen yourself for the world; let the world catch up to you." – Beyoncé Knowles
"Women have to take the time to focus on our mental health — take time for self, for the spiritual, without feeling guilty or selfish." – Beyoncé Knowles
"To be able to travel the world, especially to places I never thought I'd be… it's really, you know, still fascinating for me." – Beyonce Knowles
"I love my job, but it's more than that: I need it." – Beyoncé Knowles
"I wanted to be famous for my music and my talent, and I always wished I could cut it out when I left the stage." – Beyoncé Knowles
"We all have our purpose, we all have our strengths." – Beyoncé Knowles
"I embrace mistakes. They make you who you are." – Beyonce Knowles
"I don't like to gamble, but if there's one thing I'm willing to bet on, it's myself." – Beyoncé Knowles