It's all very well reading about ways to get ahead in life, but no account will ever reach you in quite the same way as hearing someone speak about their own experiences. While these people may be household names now, it wasn't always that way, and this collection of some of the best motivational speeches will move you and inspire you to make your own dreams come true.
From Arnold Schwarzenneger talking about how he filled every moment of every day with steps to fulfil his ambition of becoming Mr. Universe, to J.K. Rowling's life as an impoverished single mother, these speeches will fill you with the drive and determination to reach your full potential, and not let anything stand in your way.
Some are long, and some last just a few minutes, but each one will make you want to grab life with both hands and go for what you want, whatever it is.
1.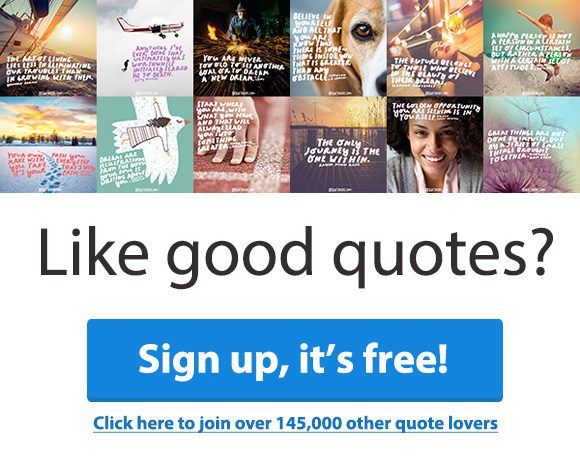 "Most people have done all that they're ever going to do – they raise a family, they earn a living, and then they die."
That's what we're supposed to do, right? Wrong! Life is made for greater things, and you are meant for greater things.
When Les Brown was a child, he was labeled 'educable mentally retarded', and until a chance encounter with another teacher, he believed that he would amount to nothing. But this one teacher planted the seeds in Les' head which would blossom and grow, and eventually make him one of the best motivational speakers of all time.
This speech will give you permission to rise above other people's opinions, to break free of their prejudices, and make a success of whatever you do. Watch 'It's Not Over Until You Win! Your Dream is Possible' and take those first steps towards following your passion and making your dream come true.
2.
"Stress doesn't come from the facts, stress comes from the meaning that we give the facts."
Life is about choices. Every day we're faced with hundreds of choices, and this speech by Tony Robbins will help you see that it's the choices, not the conditions, which shape our lives.
Take a moment during this speech to pause and reflect on some choices you have made in the past, and really think about the direction your life took because of them, both good and bad. Tony Robbins explains in his inimitable way that we have the choice to focus on what we want, and that when we focus, we can achieve whatever we want.
Part of Tony's speech explains how, when the economy is down, some people thrive and some people crash and burn, and the COVID 19 pandemic is the perfect example. Small businesses took a huge hit, and while some of them threw up their hands in despair and said 'that's it, it's over for us', others adapted, and saw it as an opportunity to expand, diversify, and turn the situation to their advantage.
And that's the cornerstone of this video – how we react, how we adapt, and how we choose is the difference between success and failure.
3.
"So every rep that I do gets me closer to accomplishing the goal to make this goal – this vision – into reality."
Be inspired by Arnold Schwarzenneger as he talks about his goal of becoming Mr. Universe. Never wasting a second of his day, Arnie worked in construction, spent 5 hours in the gym, and went to acting classes, all of which took him further along his journey to making his dream come true.
We all have a propensity to waste time, but if you have a goal, if you have a passion that smolders away, take a leaf out of Arnie's book and make sure that everything you do propels you forward.
And don't be afraid to fail.
4.
"Your conviction and your convenience don't live on the same block."
If you are a fan of The Secret, you will be familiar with Lisa Nicholls. In this video, Lisa tells Tom Bilyeu how she was willing to leave everything and everyone behind in order to grow into the version of herself that she knew she wanted.
Lisa explains how, as a young mother, she was forced to wrap her baby in a towel for two days because she had no money for diapers, and how it was at that moment that she vowed never to be that broke or that broken again.
Change, success, drive…they're all inconvenient and disruptive, and Lisa Nicholls demonstrates that wonderfully in this emotional and highly motivating interview in which she declares "your story is not meant to be your fortress, your story is meant to be your fuel."
5.
Eric Thomas had a dream, a goal, and that goal was to be the best motivational speaker in the world. He didn't achieve this by giving 70%, or 80%…he didn't achieve it by staying in bed late in the mornings. He achieved it by giving 100% every minute of every day.
Listen to Eric's words, hear the passion in his voice, and feel the lessons he is giving to you if you want to be the best at whatever you do.
6.
"If we don't take control of our environment, it takes control of us."
This short piece by Tony Robbins has been designed to show you that you are in control of your own environment. Whether you realize it or not, what goes on around you has a massive influence on the way you feel and the way you act.
By taking leadership of your own life, you can defy outside influences and set your own tone for the day ahead, regardless of whatever or whoever is exerting pressure from the outside.
Follow Tony's example of taking 10 minutes for yourself at the start of every day – for gratitude, prayer or wishes for family and friends, and a recap of what you want to accomplish that day, and your day will continue on that same path of thankfulness, hope, and goals.
7.
"Your mind doesn't know the difference between something you vividly imagined and something that's real, literally!"
If you want to emulate the way successful people behave, take these 10 billionaires' habits and adopt them yourself for 21 days.
Billed by Jim Kwik as being 'like a magic pill', these habits will rewire your brain into thinking and behaving like some of the world's most successful people.
In this 8 minute clip, Jim shares how, for instance, your brain reacts the same way when you imagine your dog walking in as it does when your dog actually walks in, and this can apply to anything. What the mind can conceive and believe, it can achieve.
As much as this applies to positive things, it also can be applied to negative things, so if you imagine failure, that's what you will get. Fill your mind with thoughts of success and that's what will happen.
None of these habits are difficult to accomplish, but in doing so you will change your entire mindset into one of a hugely successful person, no matter what you want to achieve in life.
8.
"Don't leave crumbs."
If this sounds more like a housekeeping hint and less like a motivational affirmation, you're 50% right. Our lives do need housekeeping, and not leaving crumbs – i.e. regrets – which will come back and rob your tomorrow of joy, is one of the chores you need to do on a daily basis.
Matthew McConaughey delivers a powerful speech in a gentle way at the University of Houston Commencement Address.
Discussing the five rules he lives by, he will show you how to avoid falling into a trap of entitlement, and why 'Unbelievable' is the stupidest word in the dictionary.
With some invaluable life lessons contained inside a highly watchable speech, Matthew McConaughey is an unlikely but very inspiring speaker who has stayed humble despite all his successes.
9.
"There are a lot of sharks in the world; if you hope to complete the swim, you will have to deal with them. So if you want to change the world, don't back down from the sharks."
Spoken with eloquence and quiet assuredness, this six-minute speech draws on US Navy Admiral William McRaven's experience of survival in the Navy Seals.
He explains how making your bed, while seemingly insignificant and even pointless, will set a series of tasks in motion which will ensure that at best, the first job of the day is done, and at worst, you have a neat, tidy bed to fall into at the end of a trying day.
The world is full of people who want to bring you down (the sharks) but if you stand your ground, they will eventually swim away, leaving you to go on to bigger and better things.
10.
"Sometimes life's gonna hit you in the face with a brick…don't lose faith."
Steve Jobs, chairman, CEO, and co-founder of Apple Inc. was hit in the face with more than one brick during his 56 years on earth. From being given up for adoption as a baby, to being fired from the very company which he founded, he never let anything get in his way.
In this commencement speech at Stamford University in 2005, Steve explained how his love for what he did spurred him on to rebuild his life in spectacular fashion.
Life dealt a further blow when, in 2003, he was diagnosed with pancreatic cancer.
This speech focuses on three stories which, when combined, show how life offers opportunities for change and growth, no matter how dire the circumstances.
Steve Jobs never graduated college, but when he died in 2011, aged just 56, he had a net worth of US$7 billion. He achieved this by doing what he loved, and in this speech he will inspire you to do the same.
11.
"It is impossible to live without failing at something, unless you live so cautiously than you might as well not have lived at all. In which case, you fail by default."
Let J. K. Rowling inspire you with this 2008 commencement speech at Harvard University. Extolling the virtues of failure and imagination, she tells the graduates how being at rock bottom set her free to pursue her dreams of being an author.
As poor as it is possible to be without being homeless, she created the world of Harry Potter and went on to amass a fortune of £795 million, but that without her failures in life, she would never have had the opportunity to do so.
Let her words become your own mantra, and view every failure in your life as a future success.
12.
"We shine, because baby you just can't dim the sun."
A beautiful antidote for anyone who has ever felt or been told that they are 'too much', Gina Hatzis' winning Speaker Slam speech of 2018 will give you permission to be unashamedly you.
Although written by a woman for women, this powerful and sometimes humorous speech about being your own authentic self will inspire anyone – man or woman – to shine and never dim their own light to suit other people.
13.
"The first step you need to take is just that…step."
If you are in need of a short, sharp burst of motivation, listen to this speech by ex Navy Seal, Jocko Willink.
Running for less than three minutes, this recording will inspire you to take a step into whatever you want to achieve. Awarded both the Silver Star and the Bronze Star for service, Jocko Willink is no stranger to taking those brave steps, having come face to face with Iraqu insurgents in Ramadi. He will spur you on to put one metaphorical foot in front of the other, and will leave you in no doubt as to what you need to do to achieve your goals.
14.
"On the other side of your maximum fear are all of the best things in life."
If you like your motivation with a side order of laughter, watch Will Smith as he talks about fear. Agreeing to skydive on a night out with friends, Will realizes that he actually has to go through with it.
Discussing how fear ruins things (he couldn't sleep or eat before the jump), Will also discloses that beyond fear was the most blissful experience of his life, and how that principle can be applied to anything in life.
15.
"Only those that can see the invisible, can do the impossible."
Tyrese Gibson knows success, and in this speech he talks about how it can be achieved, by anyone who wants it.
Actor, singer, author, model…Tyrese seems to have the Midas touch, but he didn't get it by luck. Follow his words as he gently but passionately guides you along the path you need to take if you have goals and dreams in life.
"I refuse to be another man who lived and died, and wasn't significant'"
16.
"If it is written, so shall it be."
When Steve Harvey's teacher crushed his dreams of being on TV, the one person who believed in him was his father. He told him to put a piece of paper with his dreams on in his drawer, and to read it every morning and every night.
His dreams came true.
It didn't always come easy for Steve Harvey though – he spent years living in his car when he had nowhere else to go, but the one thing he never lost was his ambition and determination to see his dreams through to fruition.
A firm believer in the Law of Attraction, Steve still has vision boards and still commits his dreams to writing, and encourages you to do the same in this speech that made Obama cry.
These motivational speeches, and many more like them, show how having guts, determination, and a vision will get you anywhere you want to go, no matter your beginnings in life. These inspirational speakers have suffered loss, sickness, and unbelievable hardships, but the one thing that got them through was their desire to win and their belief that they could.
Immerse yourself in their words of wisdom, and take that next step into your best life.
More on Motivation