The most inspirational, most motivational and most moving basketball quotes of all-time from the sports greats.
For diehard basketball fans, make sure not to miss these Michael Jordan quotes or these Kobe Bryant quotes.
Basketball Quotes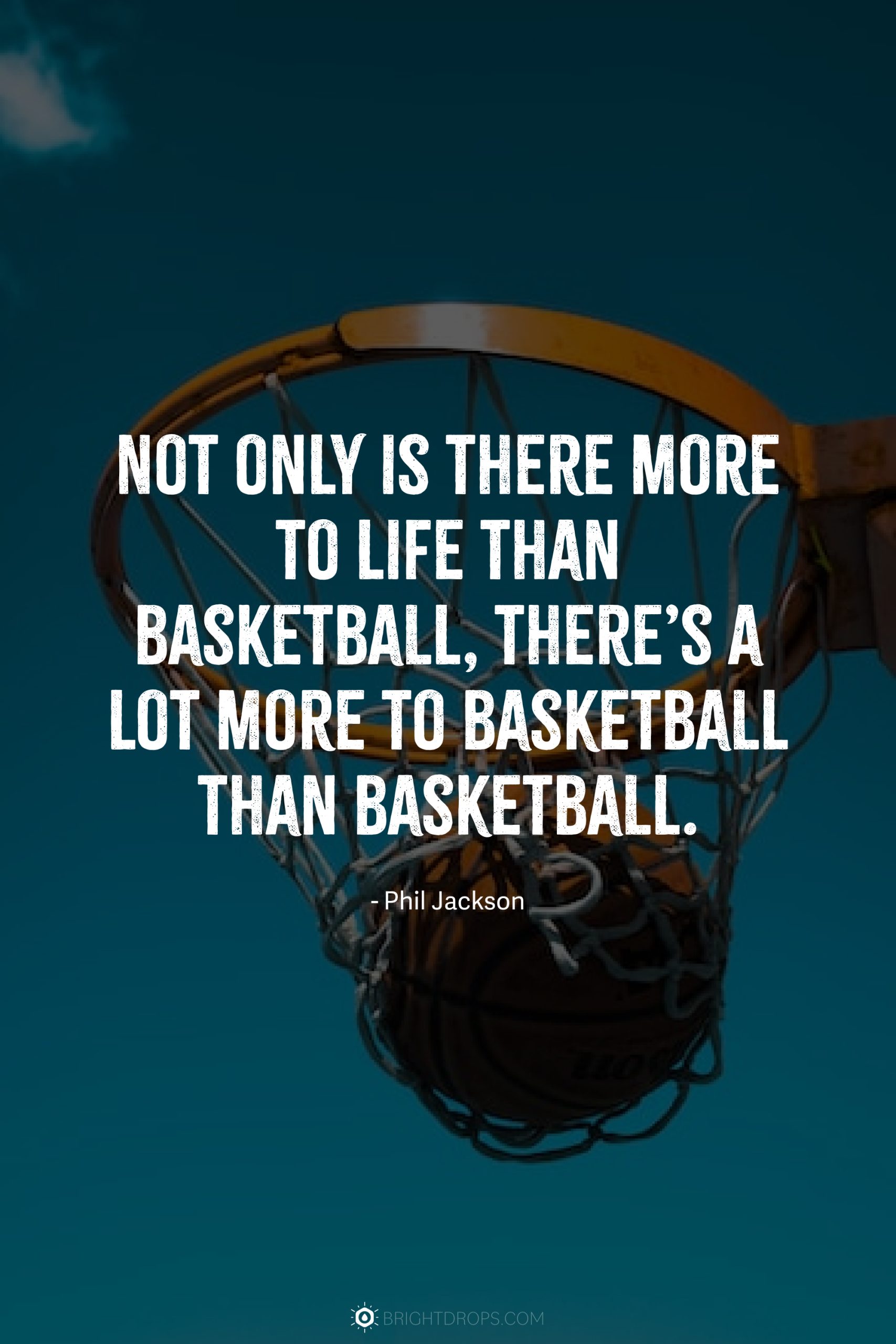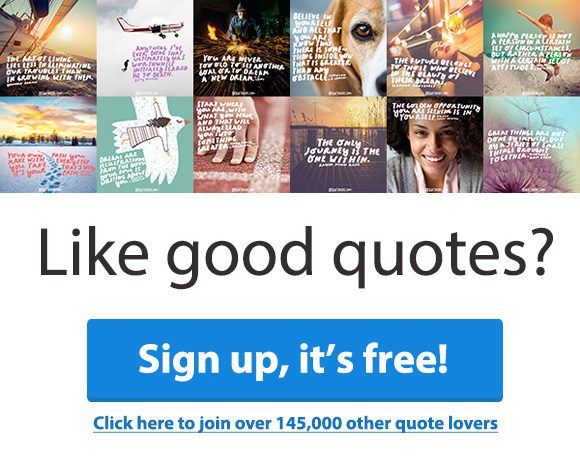 "Not only is there more to life than basketball, there's a lot more to basketball than basketball." – Phil Jackson
"You have a choice to make when you're not playing. Either you're invested and a great teammate, or your not" – Brad Stevens
You may also like: The most inspirational sports quotes of all-time: https://brightdrops.com/inspirational-sports-quotes
"Nothing is given. Everything is earned." – LeBron James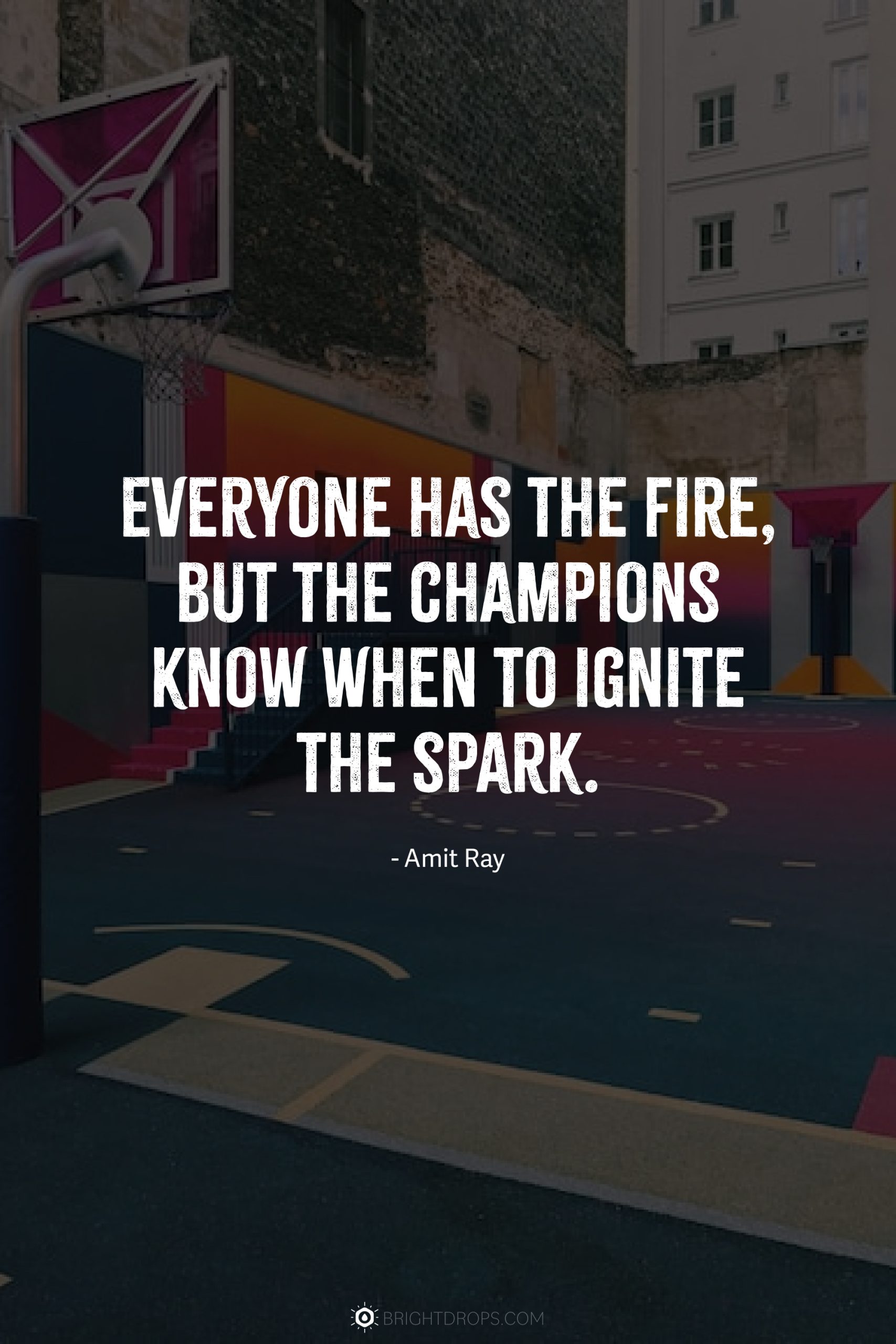 "Everyone has the fire, but the champions know when to ignite the spark." – Amit Ray
"You can have fun playing by yourself or one-on-one with another person. Basketball is for everyone." – Red Auerbach
Related: Motivational Quotes for Athletes
"Players draw confidence from a poised, alert coach who anticipates changing in game conditions" – Dr. Jack Ramsay
"When it gets down to it, basketball is basketball." – Larry Bird
"Charles and I go back since college. None of us thought this would happen, we just wanted to play basketball. This is the highest honor that can ever be paid, and it's mind-blowing." – Dominique Wilkins
"Coaches shouldn't have to push you to work hard, you should push yourself to work hard because you want to be a great player" – Bob Knight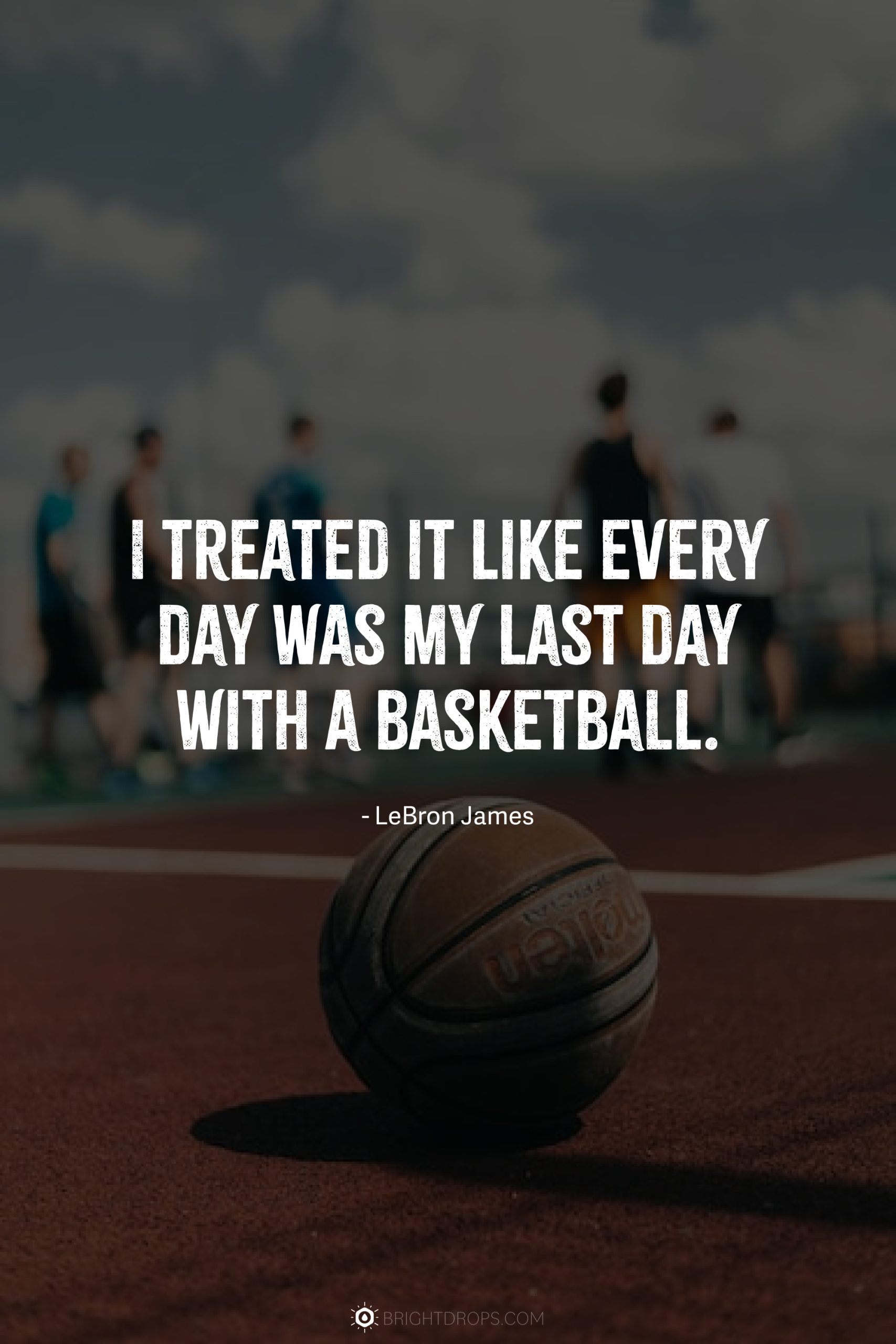 "I treated it like every day was my last day with a basketball." – LeBron James
"Discover your gift, develop your gift, and then give it away every day." – Don Meyer
"There's so many young peoople who start to play basketball and never learn the fundamentals." – Oscar Robertson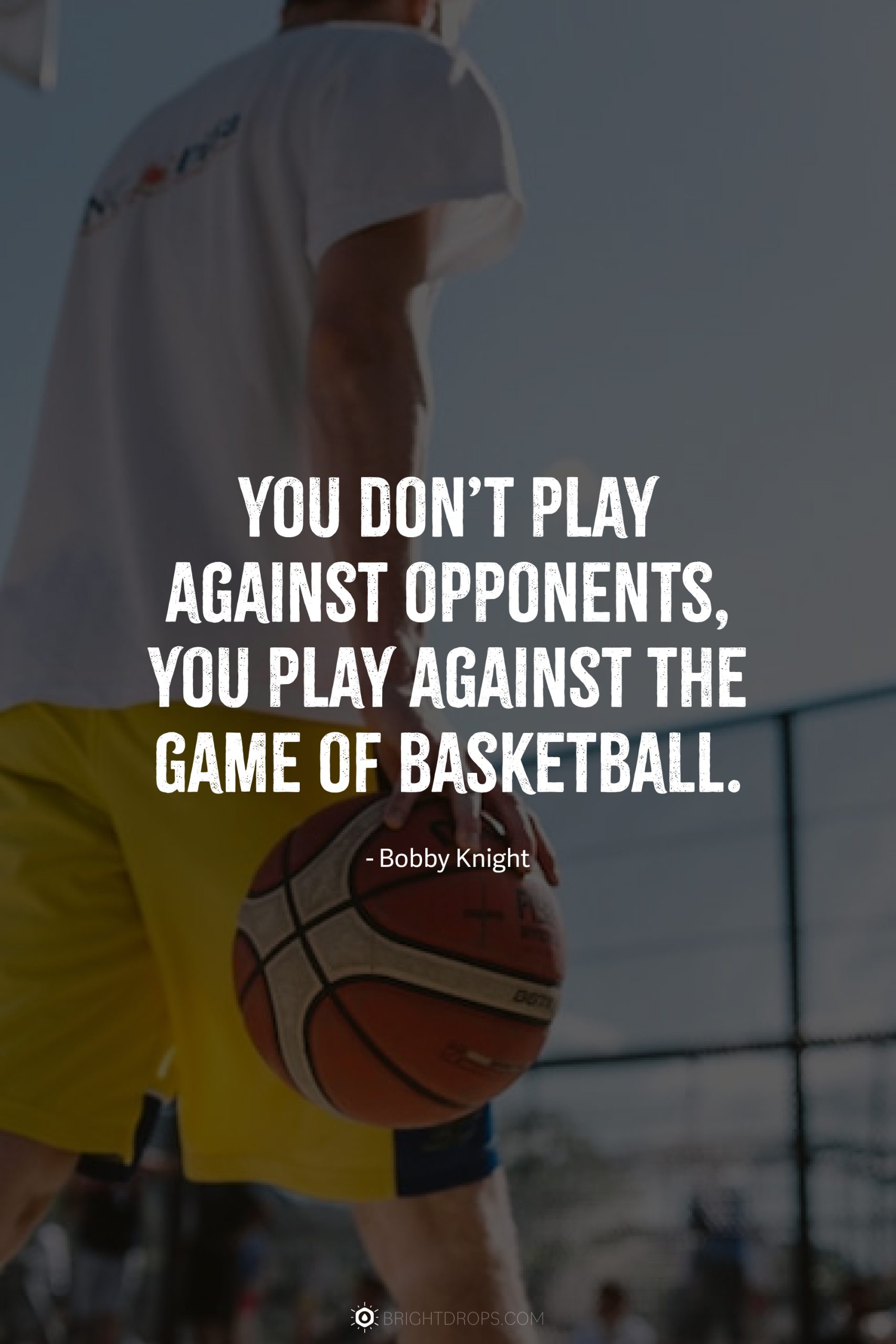 "You don't play against opponents, you play against the game of basketball." – Bobby Knight
"I tell kids to pursue their basketball dreams, but I tell them to not let that be their only dream. – Kareem Abdul" – Jabbar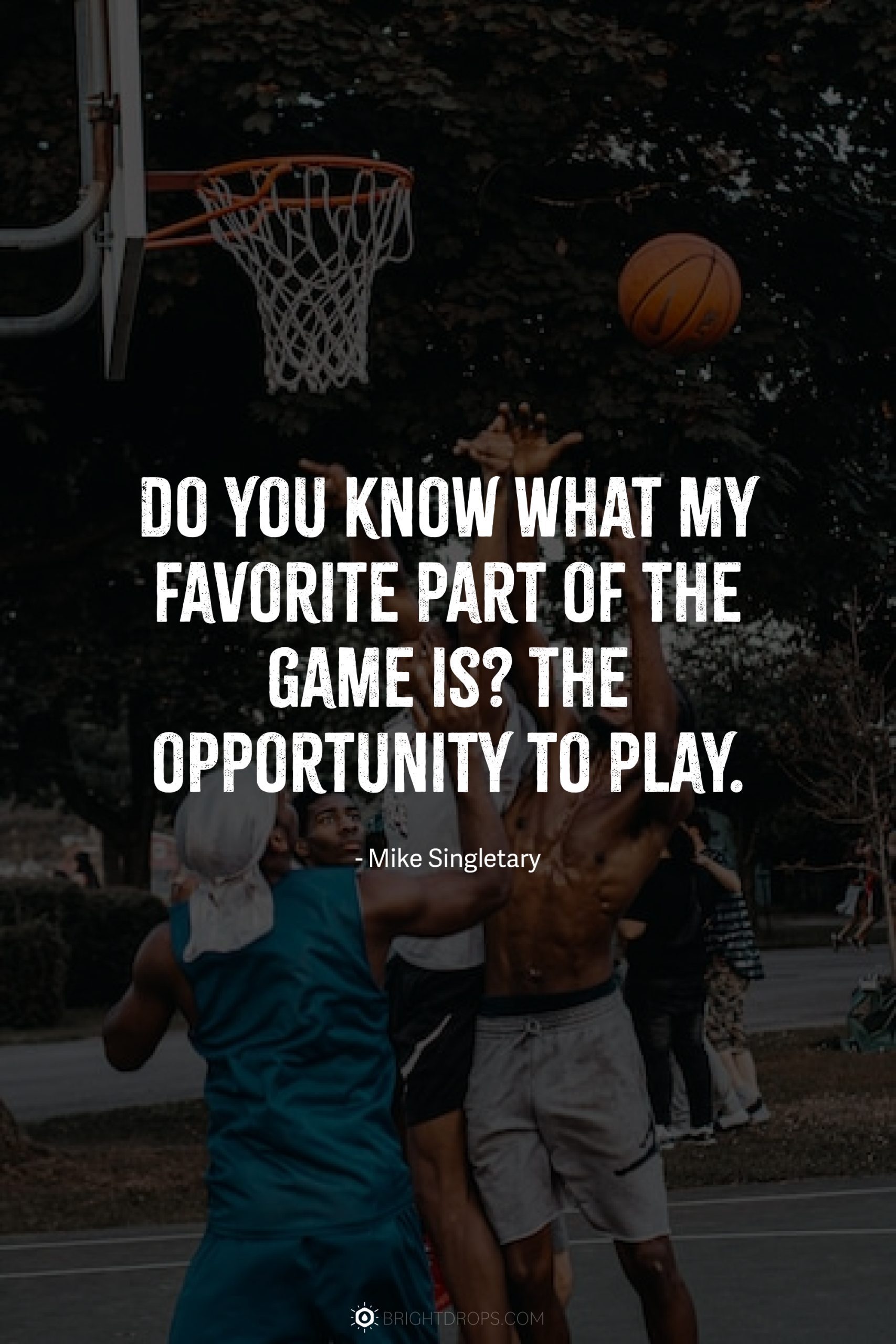 "Do you know what my favorite part of the game is? The opportunity to play." – Mike Singletary
"The idea is not to block every shot. The idea is to make your opponent believe that you might block every shot" – Bill Russell
"The hardest skill to acquire in this sport is the one where you compete all out, give it all you have, and you are still getting beat no matter what you do. When you have the killer instinct to fight through that, it is very special." – Eddie Reese
"Failure does not come from losing, but from not trying." – Larry Brown
"I have no desire to coach basketball." – Kevin Johnson
"Losing is only temporary and not all-encompassing. You must simply study it, learn from it, and try hard not to lose the same way again. Then you must have the self-control to forget about it." – John Wooden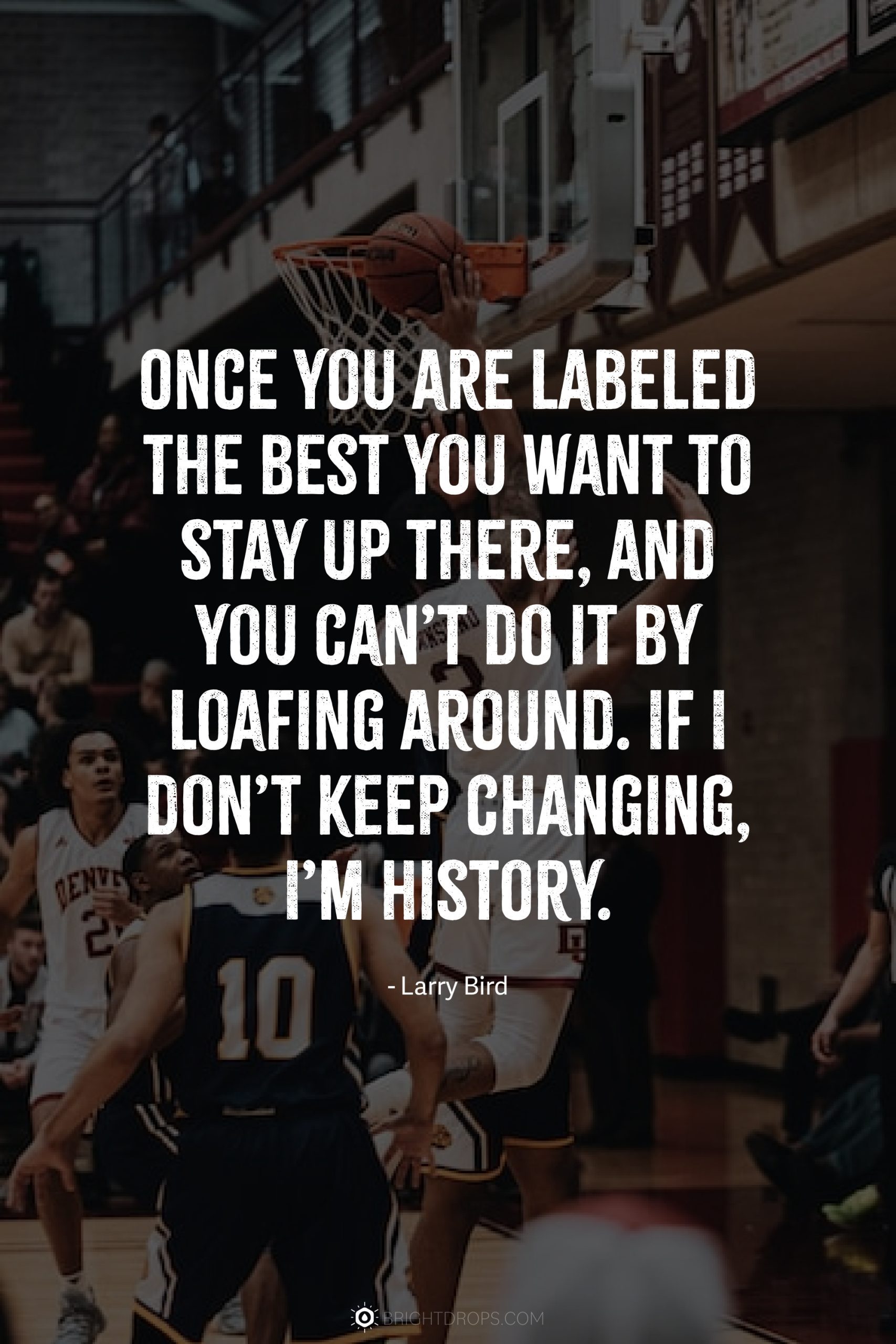 "Once you are labeled the best you want to stay up there, and you can't do it by loafing around. If I don't keep changing, I'm history." – Larry Bird
"First master the fundamentals." – Larry Bird
"Create unselfishness as the most important team attribute" – Bill Russell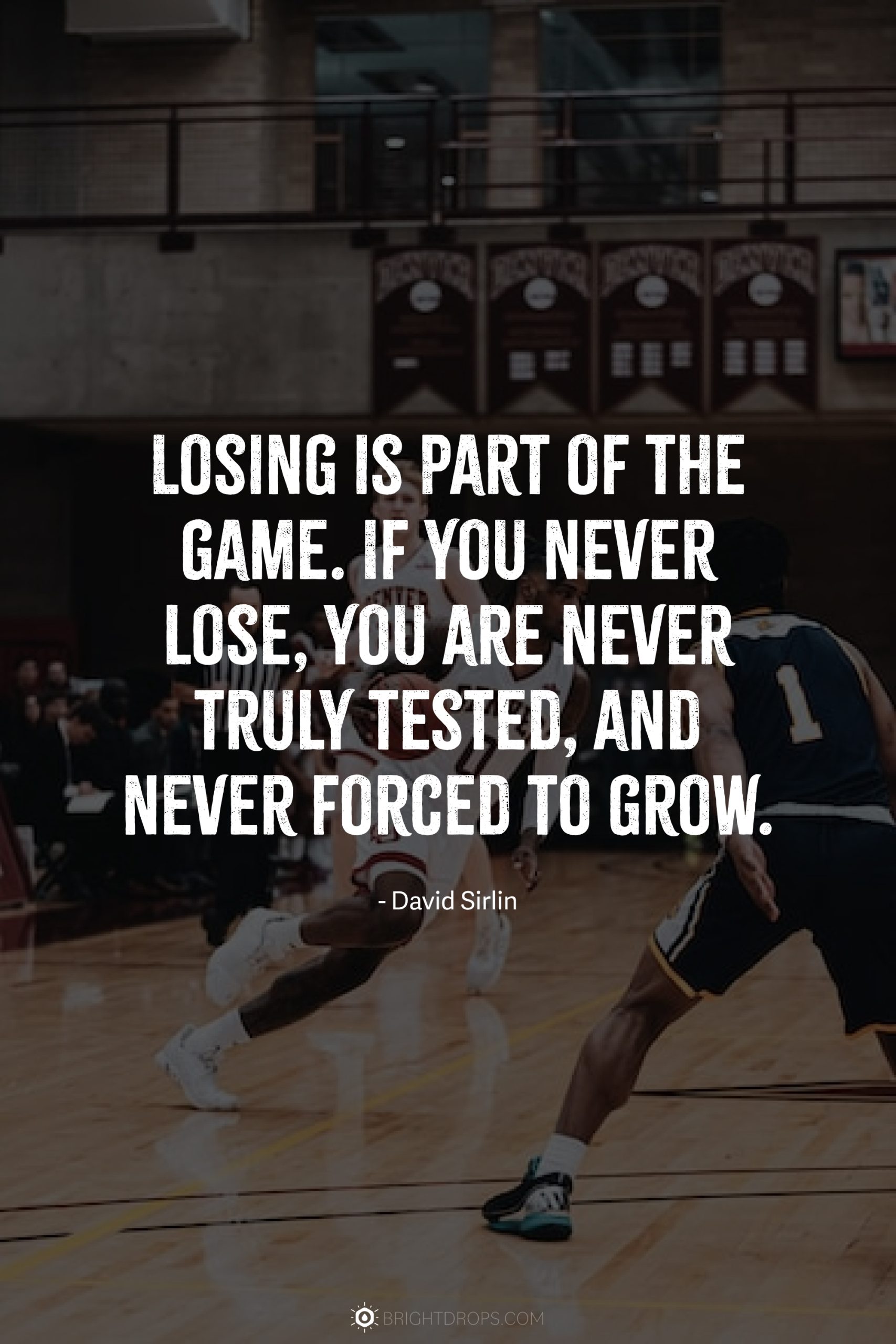 "Losing is part of the game. If you never lose, you are never truly tested, and never forced to grow." – David Sirlin
"If you want to be a better player, you have to prepare, prepare, and prepare some more." – Kobe Bryant
"To be successful you have to be selfish, or else you never achieve. And once you get to your highest level, then you have to be unselfish. Stay reachable. Stay in touch. Don't isolate." – Michael Jordan
"But that's the thing about basketball: you don't play games on paper." – Bill Simmons
"Ask not what your teammates can do for you. Ask what you can do for your teammates." – Magic Johnson
"If you are afraid of failure you don't deserve to be successful!" – Charles Barkley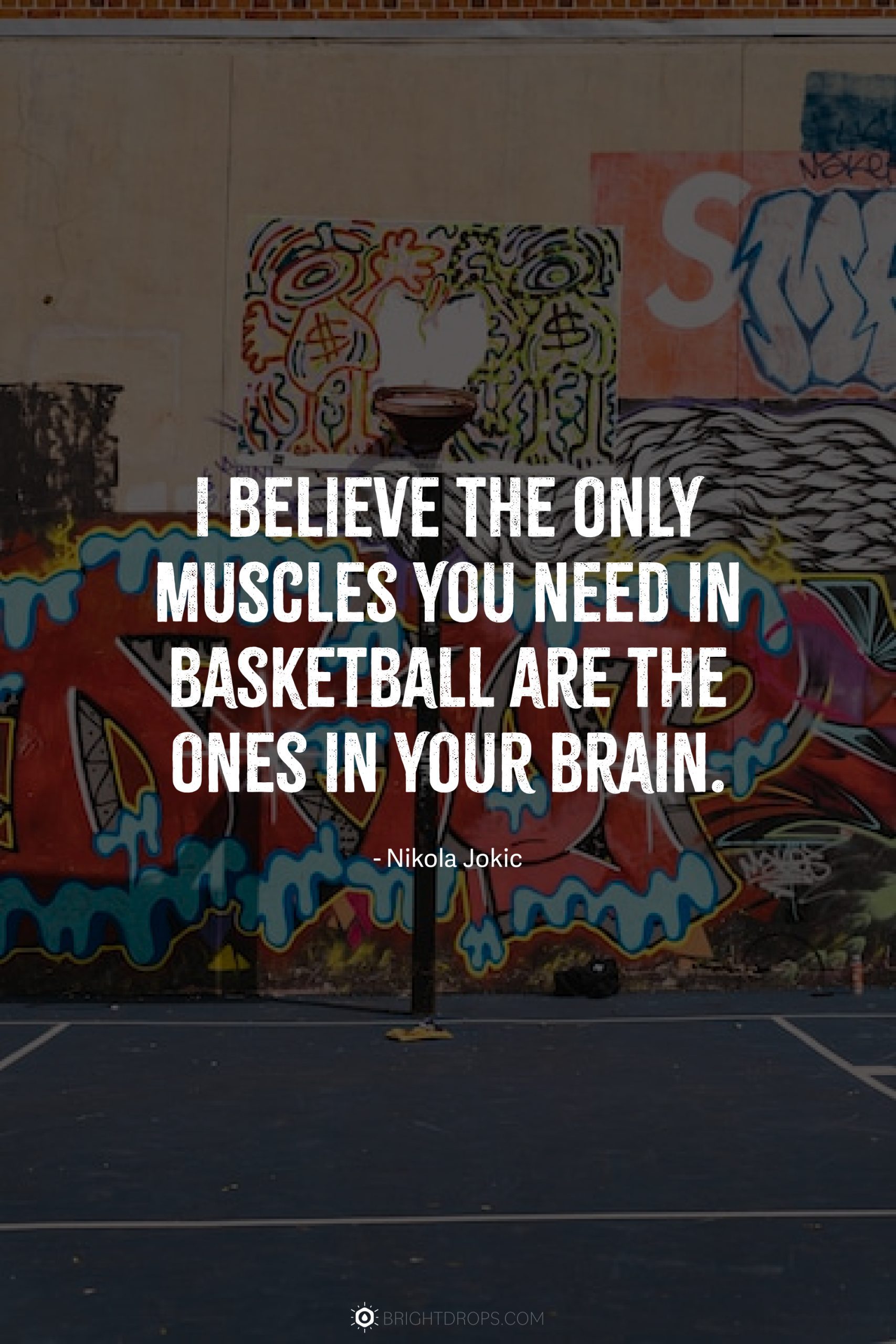 "I believe the only muscles you need in basketball are the ones in your brain." – Nikola Jokic
"Commitment separates those who live their dreams from those who live their lives regretting the opportunities they have squandered." – Bill Russell
"I know how hard it is to shoot the basketball, so I've got great appreciation for it." – Reggie Jackson
"I know that I'm never as good or bad as any single performance. I've never believed my critics or my worshippers, and I've always been able to leave the game at the arena." – Charles Barkley
"The game honors toughness." – Brad Stevens
"Passing is your best weapon against man to man. Dribble penetration is your best weapon against zone." – Bob Knight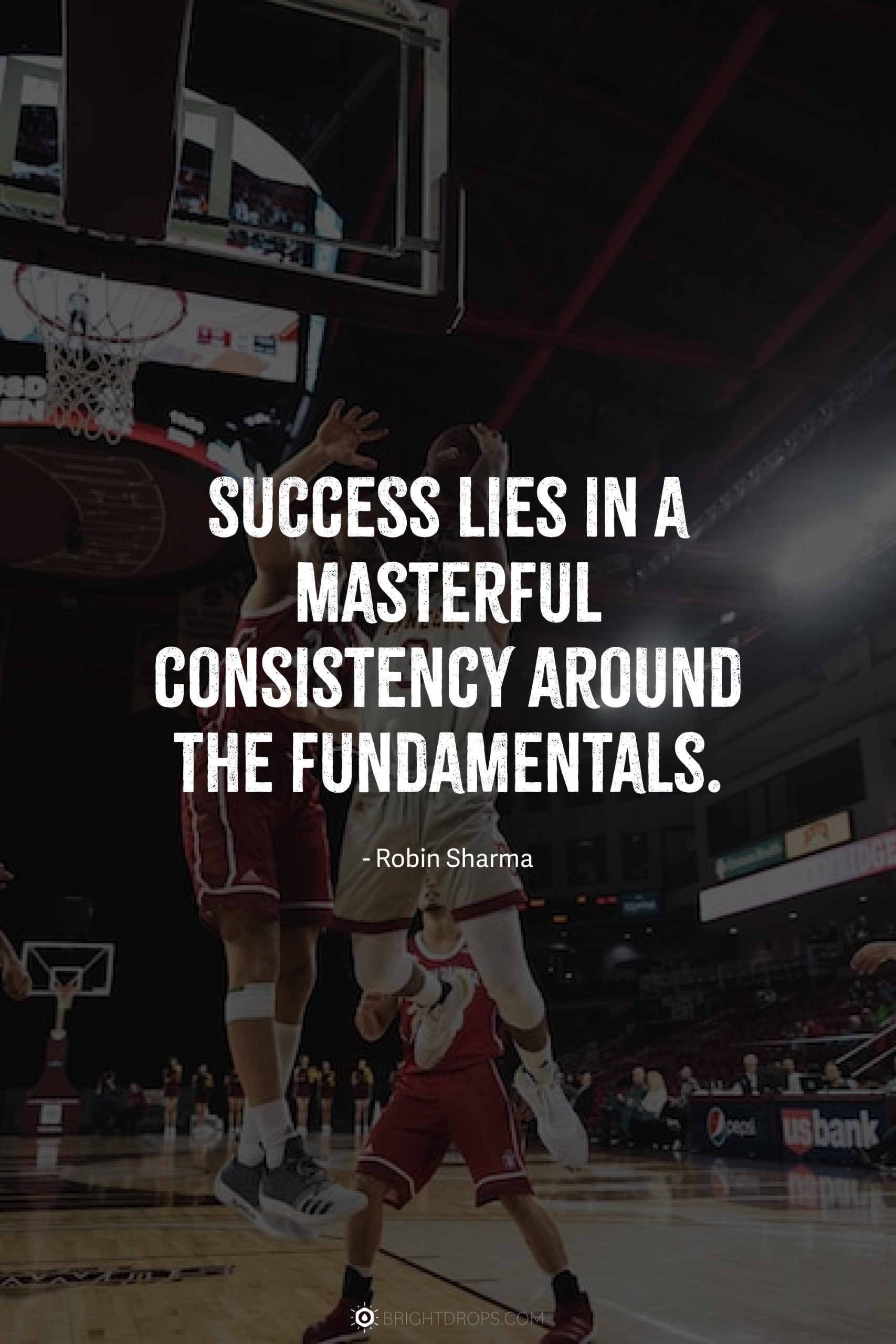 "Success lies in a masterful consistency around the fundamentals." – Robin Sharma
"Success is never final. Failure is never fatal. It's courage that counts." – John Wooden
"The key is not the 'will to win'… everybody has that. It is the will to prepare to win that is important" – Bob Knight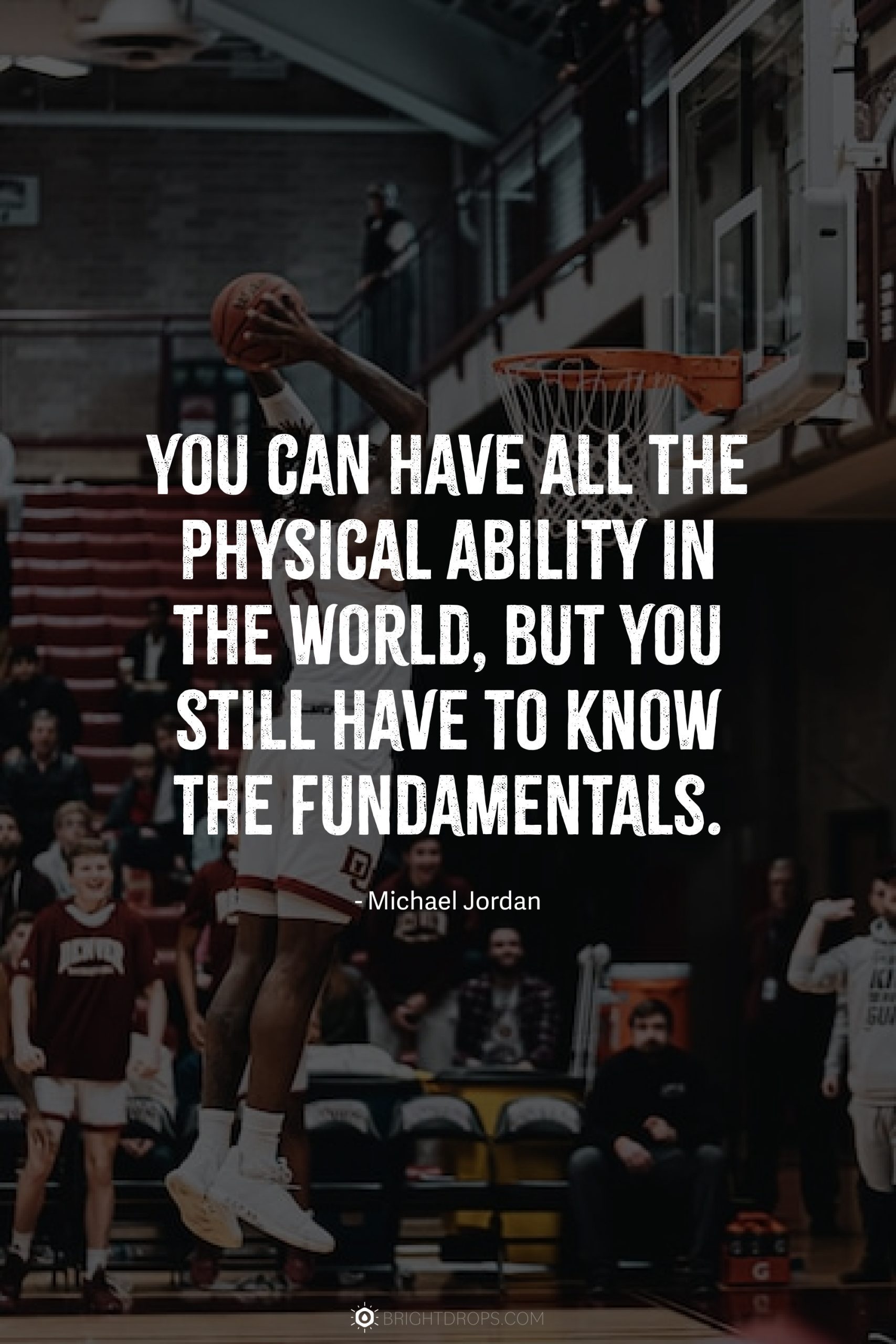 "You can have all the physical ability in the world, but you still have to know the fundamentals." – Michael Jordan
"Keep practicing. Never let anyone tell you're too small or too slow." – Chris Paul
"How competitive can you be without losing your discipline?" – Doc Rivers
"The fundamentals of the game are the same wherever you go: pass, dribble, shoot, defend, rebound, screen, play hard and together." – Terry Stotts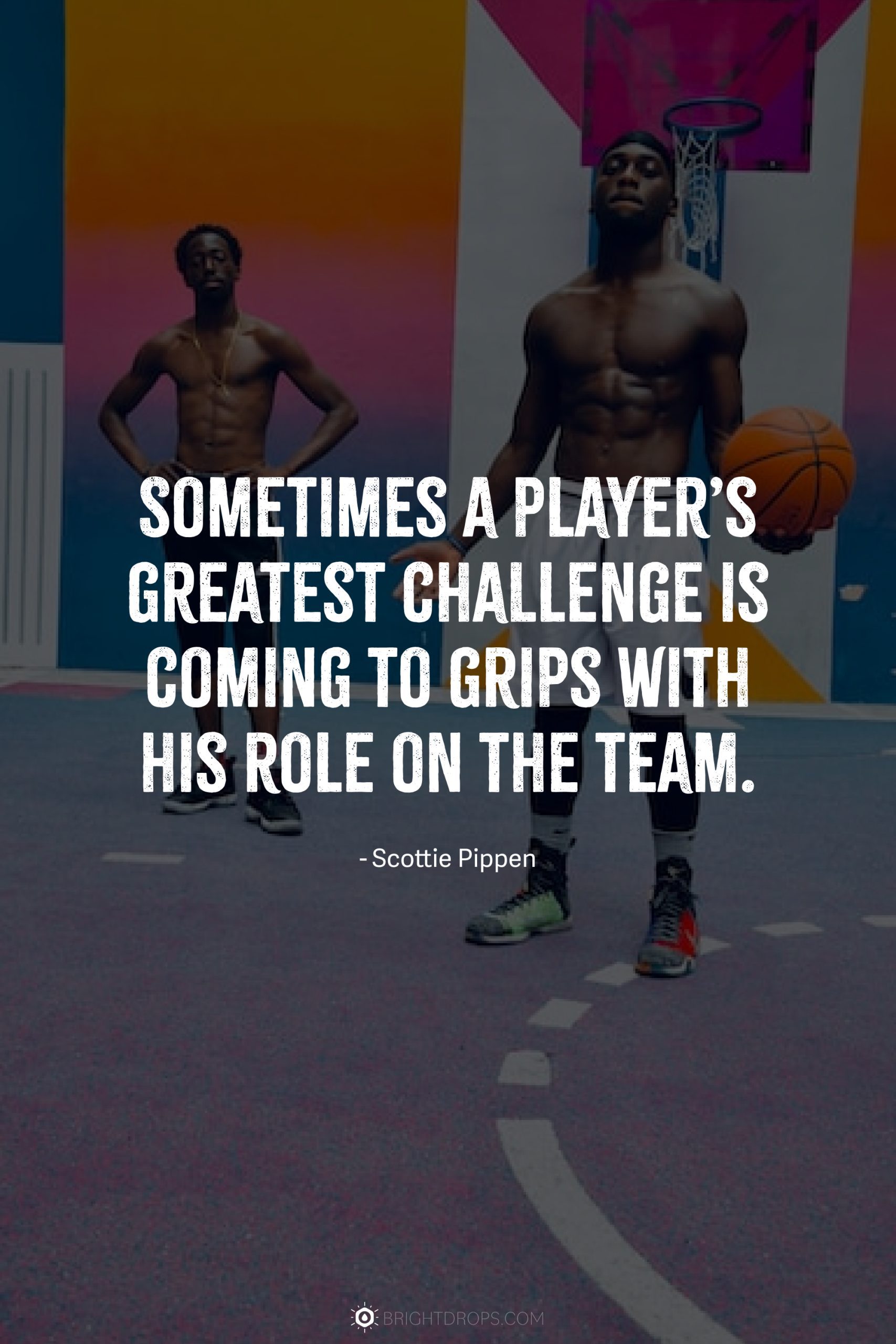 "Sometimes a player's greatest challenge is coming to grips with his role on the team." – Scottie Pippen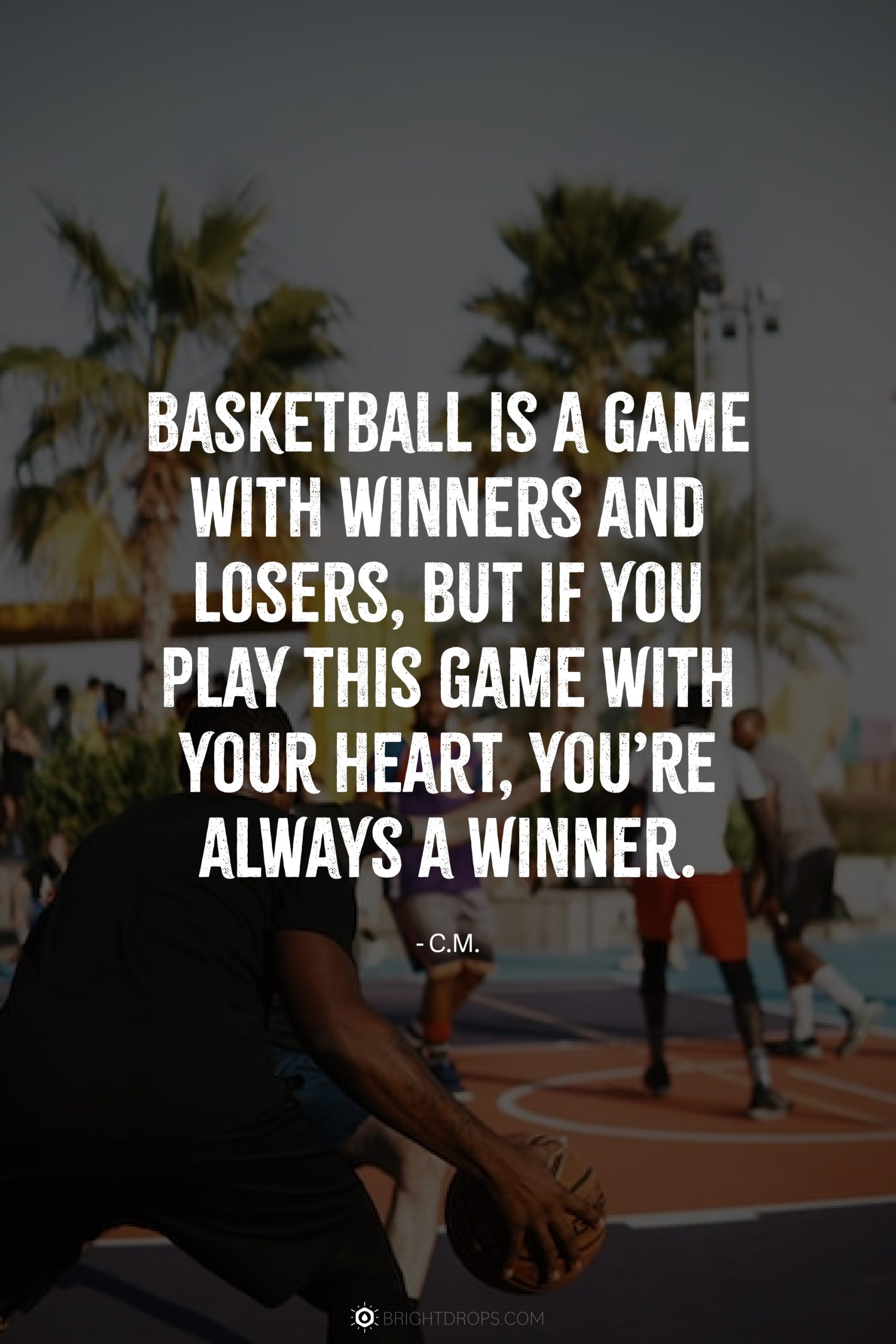 "Basketball is a game with winners and losers, but if you play this game with your heart, you're always a winner." – C.M.
"Basketball is like photography, if you don't focus, all you have is the negative." – Dan Frisby
"A basketball team is like the five fingers on your hand. If you can get them all together, you have a fist. That's how I want you to play." – Mike Krzyzewski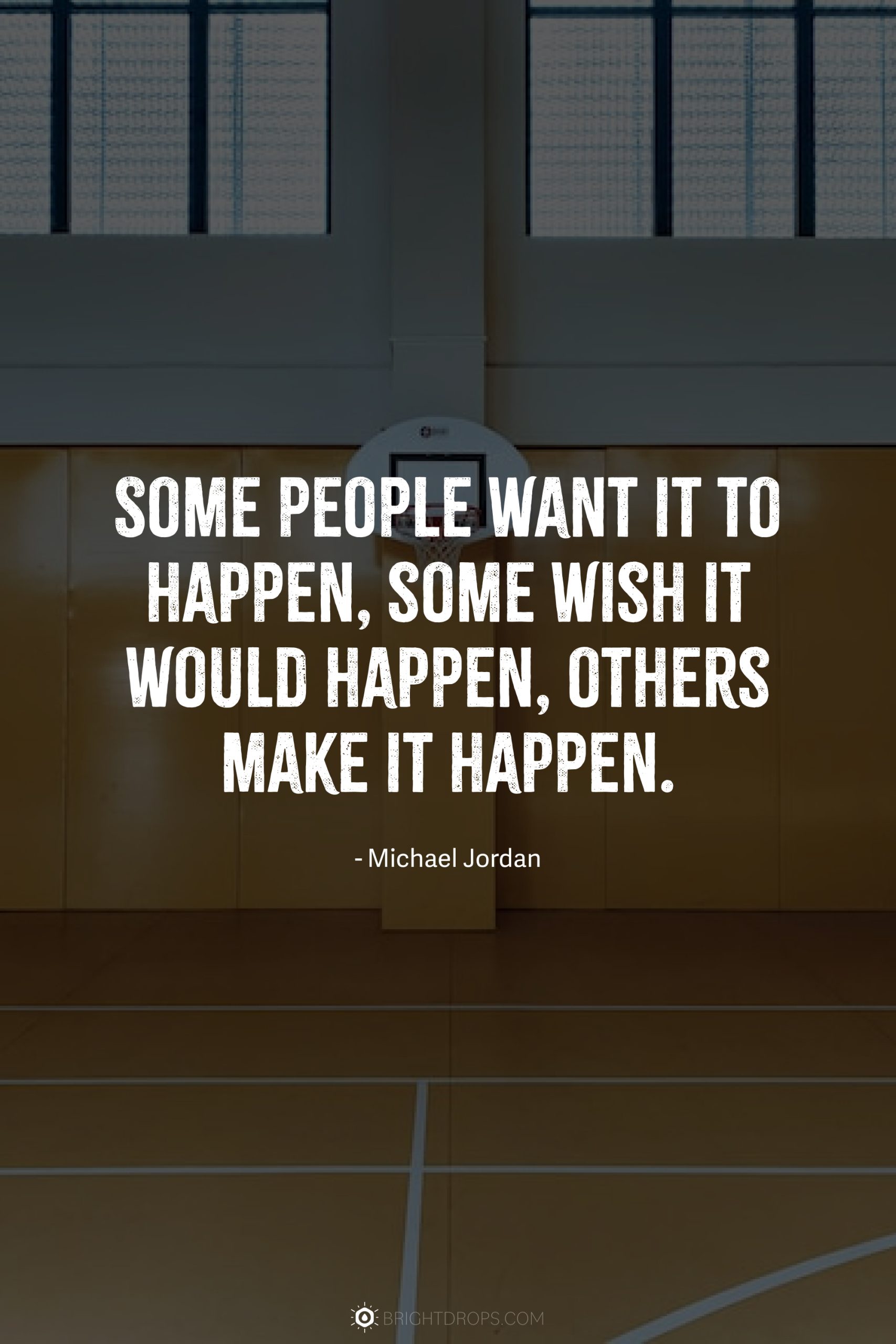 "Some people want it to happen, some wish it would happen, others make it happen." – Michael Jordan
"I really don't do much. I play basketball." – Brandon Ingram
"You can't win unless you learn how to lose. – Kareem Abdul" – Jabbar
More Good Sports Quotes: