Feeling overwhelmed? Read this list of comforting (and relatable) anxiety quotes to slow down your racing heart, slow down your breathing and calm your mind.
If you're dealing with chronic depression, take a look at these depression quotes or these mental health quotes.
Anxiety Quotes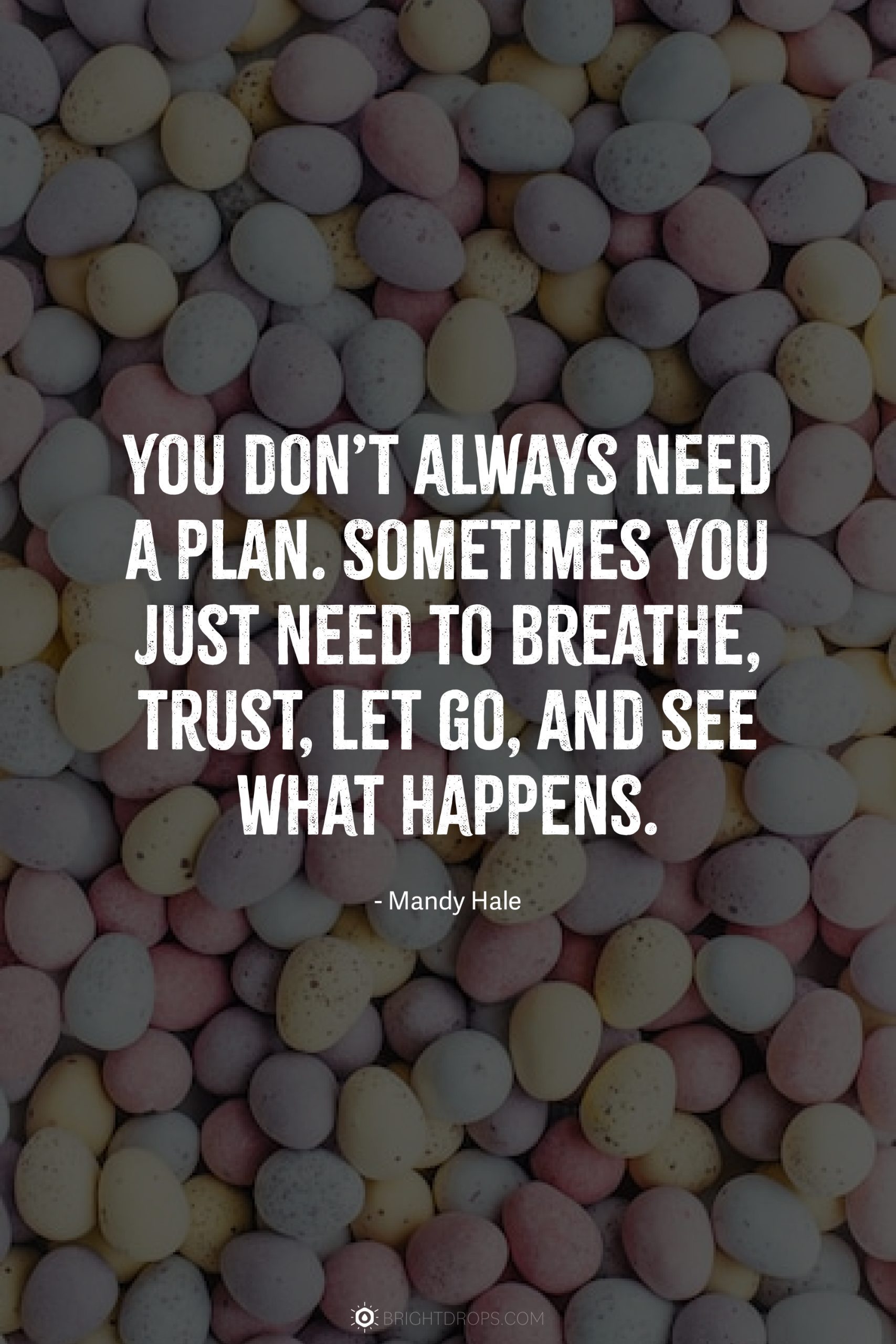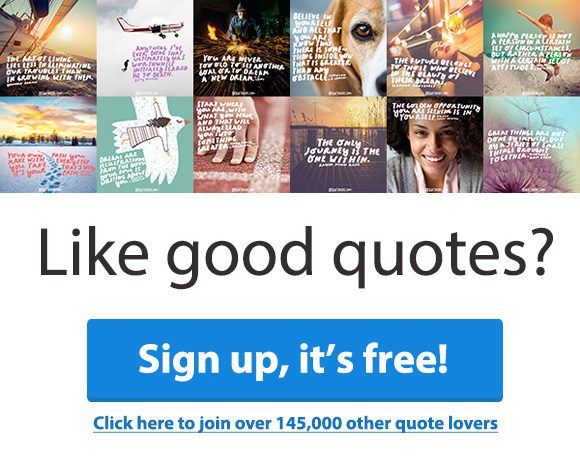 "You don't always need a plan. Sometimes you just need to breathe, trust, let go, and see what happens." – Mandy Hale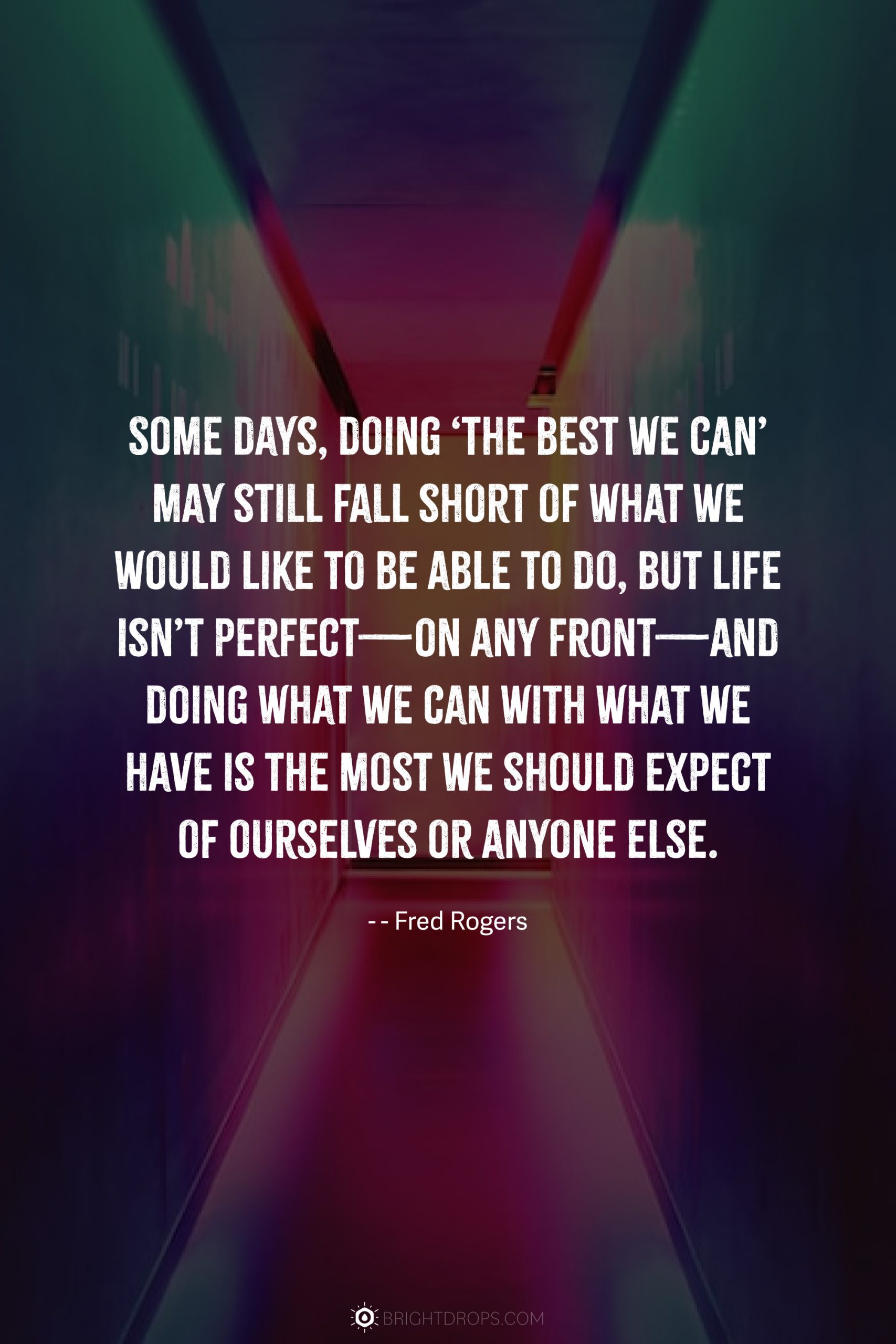 "Some days, doing 'the best we can' may still fall short of what we would like to be able to do, but life isn't perfect—on any front—and doing what we can with what we have is the most we should expect of ourselves or anyone else." – Fred Rogers
"Keep walking through the storm. Your rainbow is waiting on the other side." – Heather Stillufsen
You may also like: Uplifting and Positive Quotes
"The greatest weapon against stress is our ability to choose one thought over another." – William James
"I know what it's like to be afraid of your own mind." – Dr.Reid
"Stress is an ignorant state. It believes everything is an emergency." – Natalie Goldberg
Learn more: How to Relieve Stress When You're Seriously Stressed Out
"Everything you have ever wanted, is sitting on the other side of fear." – George Addair
"It ain't no use putting up your umbrella till it rains!" – Alice Caldwell Rice
"We all have anxiety about things. We all have little insecurities, but eventually, you have to face your fears if you want to be successful, and everybody has some fear of failure." – Nick Saban
Related: 33 Never Give Up Quotes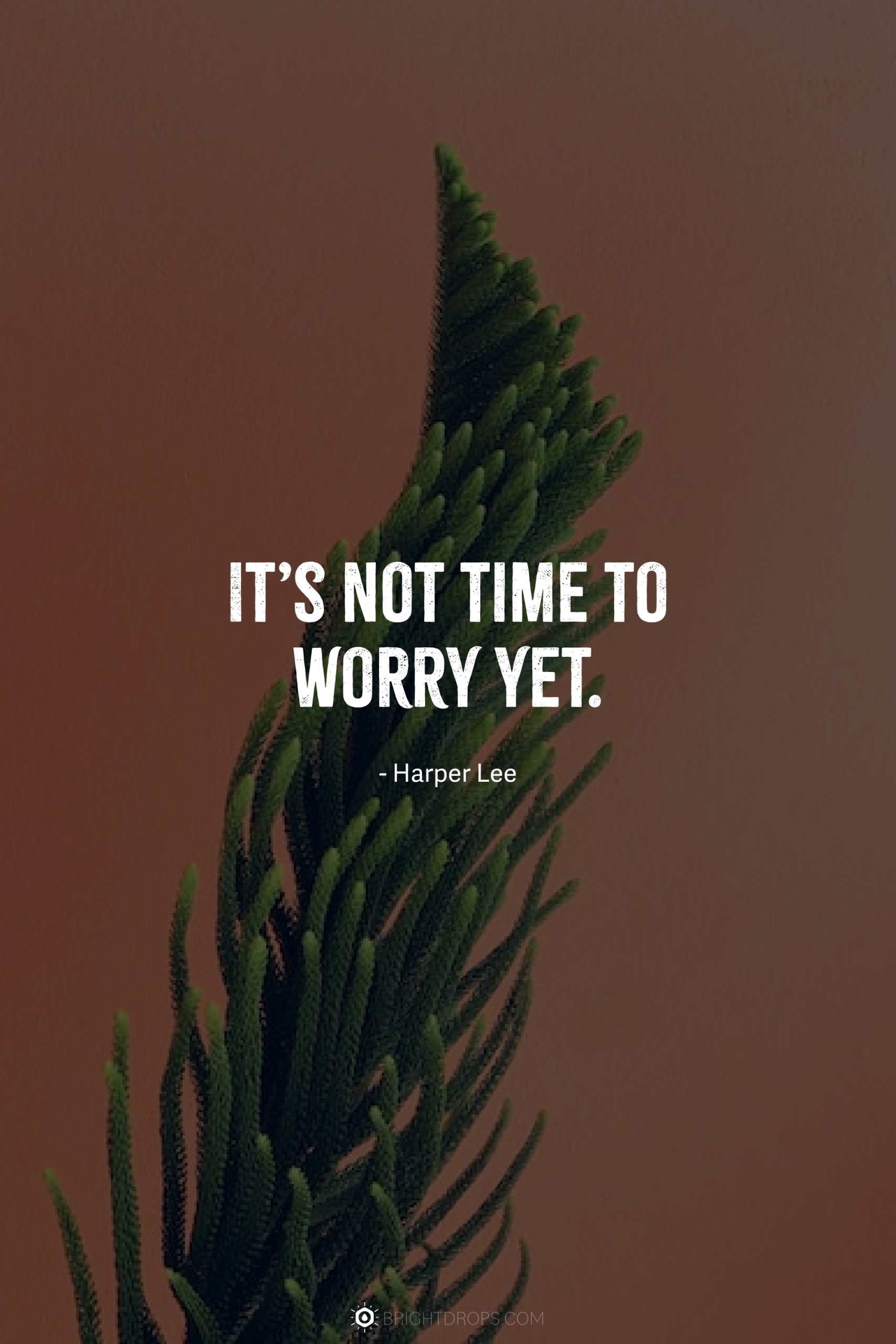 "It's not time to worry yet." – Harper Lee
"Our anxiety does not come from thinking about the future, but from wanting to control it." – Kahlil Gibran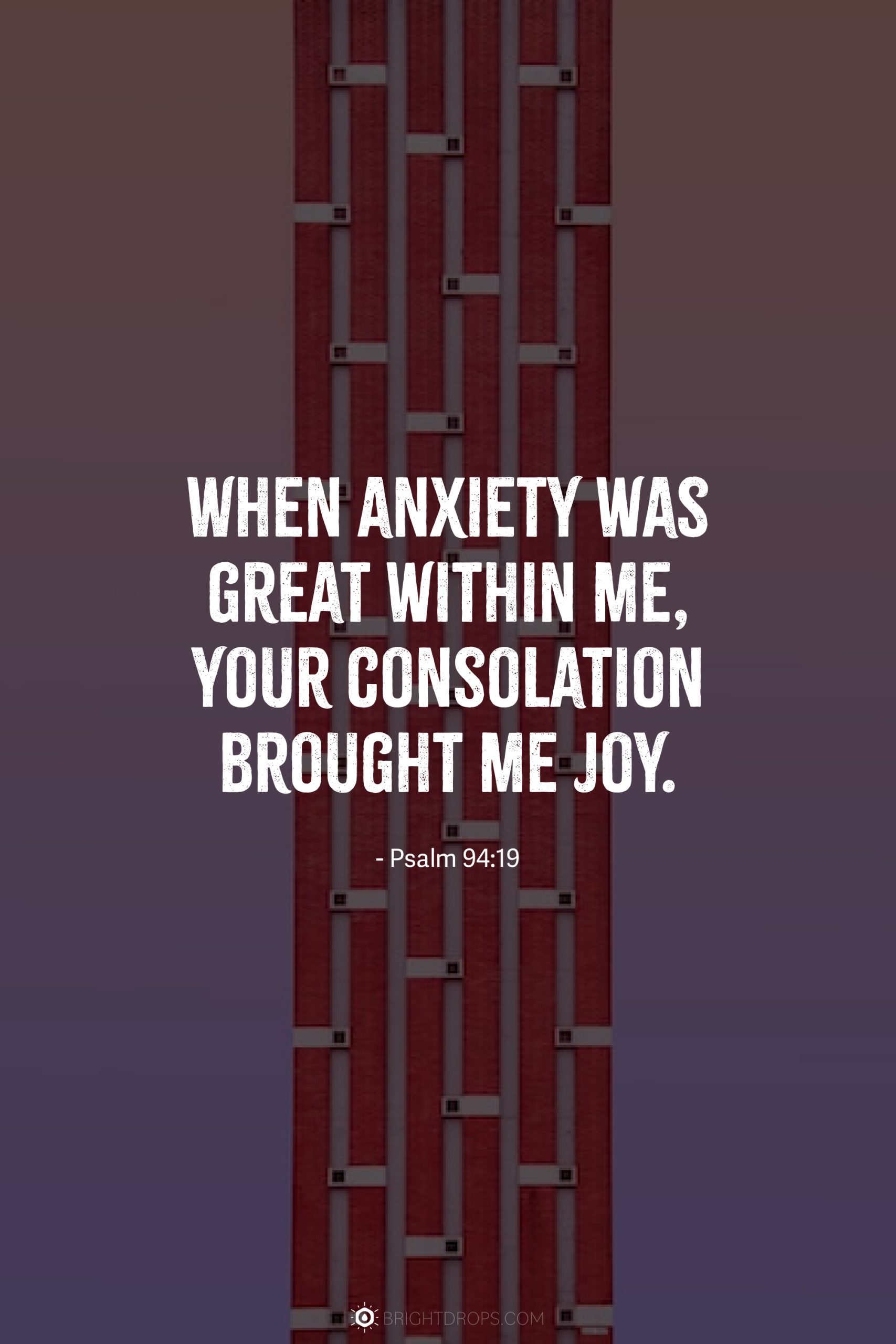 "When anxiety was great within me, your consolation brought me joy." – Psalm 94:19
"I'm just suggesting that when you're faced with fear and anxiety, don't medicate. Meditate instead." – Russell Simmons
"Anxiety does not empty tomorrow of its sorrows, but only empties today of its strength." – Charles Spurgeon (For more on this topic, here is a collection of depression quotes.)
"Every time you are tempted to react in the same old way, ask if you want to be a prisoner of the past or a pioneer of the future." – Deepak Chopra
"You wouldn't worry so much about what others think of you if you realized how seldom they do." – Olin Miller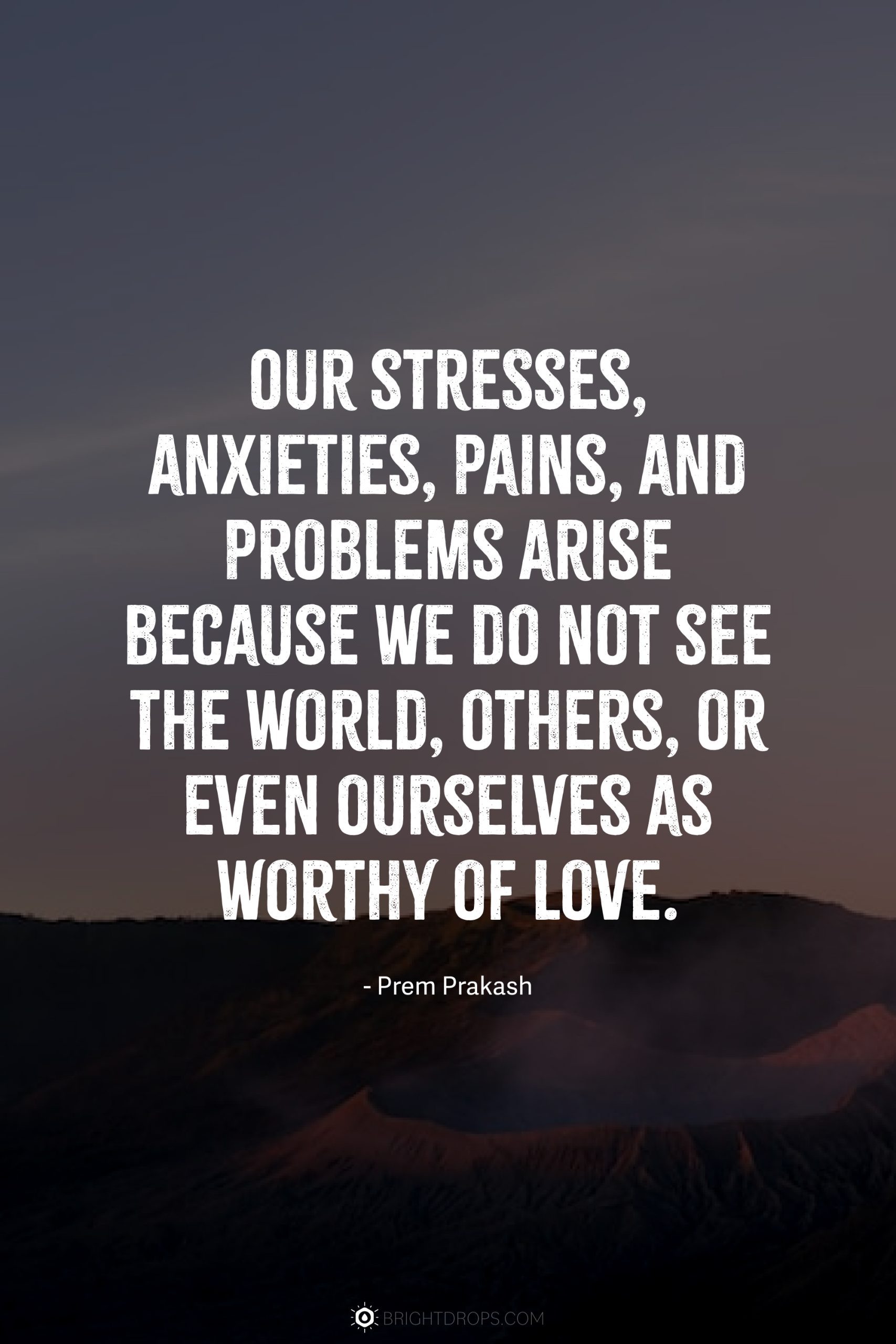 "Our stresses, anxieties, pains, and problems arise because we do not see the world, others, or even ourselves as worthy of love." – Prem Prakash
"Stand up to your obstacles and do something about them. You will find that they haven't half the strength you think they have." – Norman Vincent Peale
"For fast acting relief, try slowing down." – Lily Tomlin
"Today's a perfect day for a whole new start. Let go of fear and free your mind. It's time to open your heart." – Chris Butler
"If you're going through hell keep going." – Winston Churchill
"There are these moments you think you won't survive. And then you survive." – David Levithan
"If you can't fly then run, if you can't run then walk, if you can't walk then crawl, but whatever you do you have to keep moving forward." – Martin Luther King, Jr.
"He who is not everyday conquering some fear has not learned the secret of life." – Shannon L. Alder
"Anxiety is the dizziness of freedom." – Søren Kierkegaard
"Be not afraid of life. Believe that life is worth living, and your belief will help create the fact." – William James
"Surrender to what is. Let go of what was. Have faith in what will be." – Sonia Ricotte
"Worry is like a rocking chair: it gives you something to do but never gets you anywhere." – Erma Bombeck
"Never fear shadows. They simply mean there's a light shining somewhere nearby." – Ruth E. Renkel
"In order to move on, you must understand why you felt what you did and why you no longer need to feel it." – Mitch Albom
"Hey you, keep living. It won't always be this overwhelming." – Jacqueline Whitney
"We live only a few conscious decades, and we fret ourselves enough for several lifetimes." – Christopher Hitchens
"There are far, far better things ahead than anything we leave behind." – C. S. Lewis
"While fear depletes power, faith gives wings for the soul's elevation." – T.F. Hodge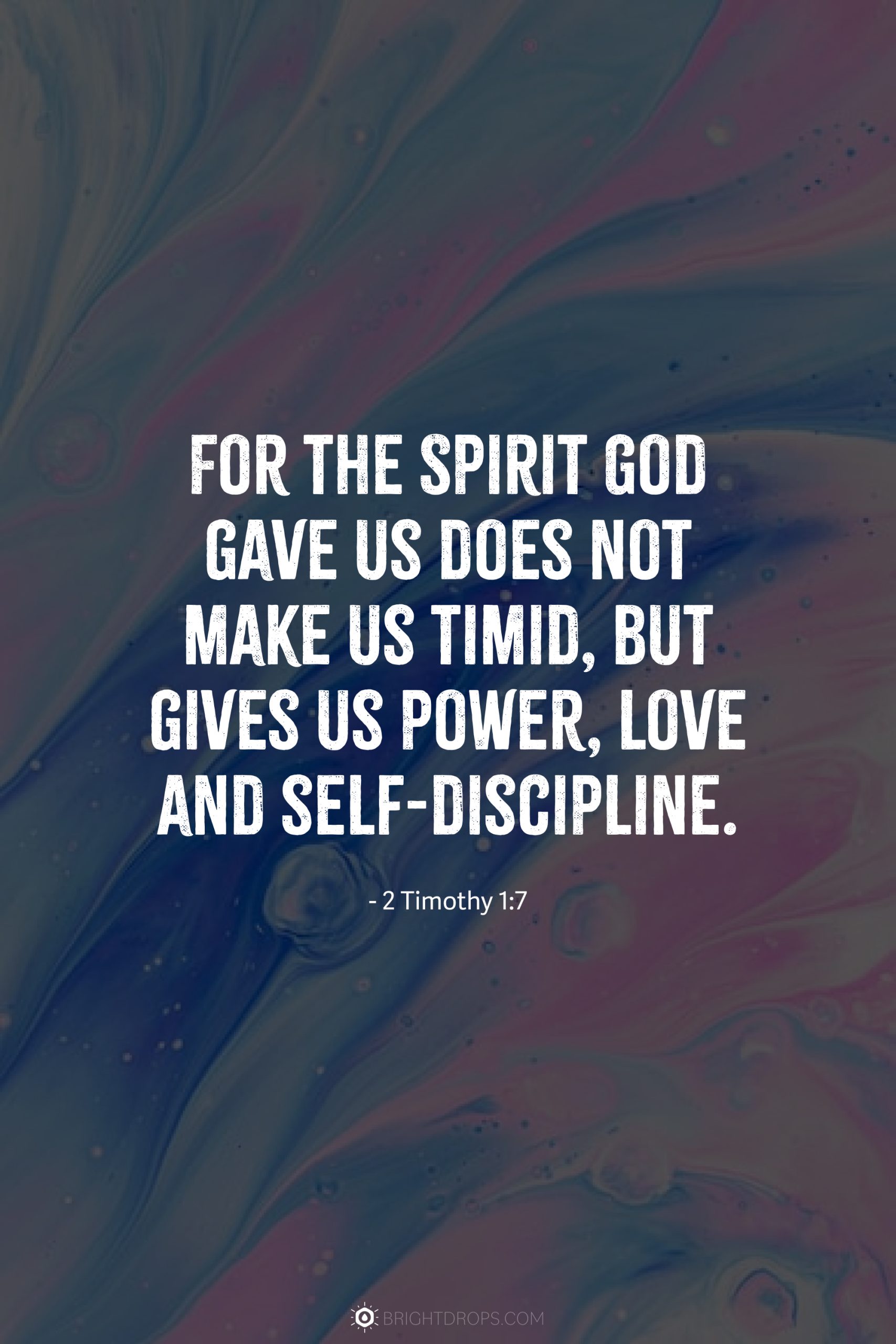 "For the Spirit God gave us does not make us timid, but gives us power, love and self-discipline." – 2 Timothy 1:7
"Worry a little bit every day and in a lifetime you will lose a couple of years. If something is wrong, fix it if you can. But train yourself not to worry. Worry never fixes anything." – Mary Hemingway
"Flowers grow back even after the harshest winters. You will too." – Jennae Cecilia
"Our anxiety does not come from thinking about the future, but from wanting to control it." – Kahil Gibran
"Do not let your difficulties fill you with anxiety; after all, it is only in the darkest nights that stars shine more brightly." – Ali Ibn Abi Talib
"When I look back on all these worries, I remember the story of the old man who said on his deathbed that he had had a lot of trouble in his life, most of which had never happened." – Winston Churchill
"Nothing is permanent in this wicked world — not even our troubles." – Charlie Chaplin
"The largest part of what we call 'personality' is determined by how we've opted to defend ourselves against anxiety and sadness." – Alain de Botton
"By being yourself, you put something wonderful in the world that was not there before." – Edwin Elliot
More Good Quotes: