If you are searching for phrases with an artistic slant, these Andy Warhol quotes will give you plenty of food for thought. Full of wonderful imagery, beautiful sentiment, and down to earth advice, his words will give you the encouragement you'll need to live as authentically and unapologetically as he did.
1. Andy Warhol on Good and Bad Art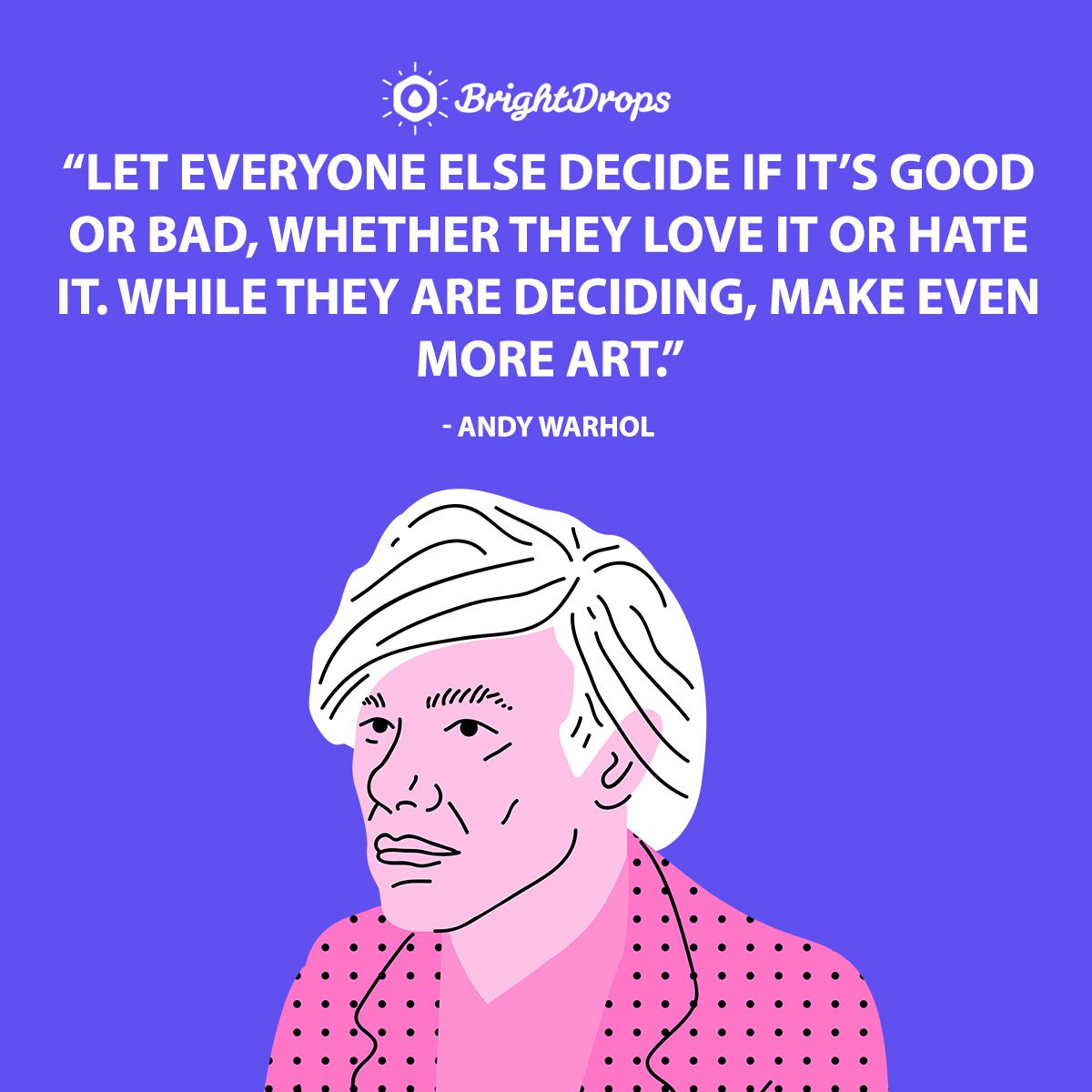 "Let everyone else decide if it's good or bad, whether they love it or hate it. While they are deciding, make even more art." – Andy Warhol
Also read: 59 Bob Ross Quotes on Art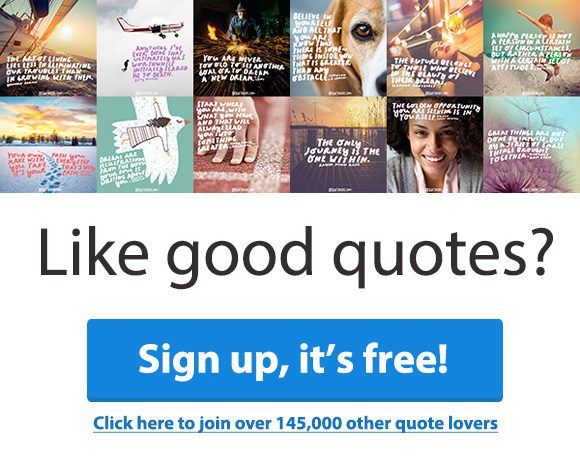 2. Andy Warhol on the Beauty of Imperfection
"When I did my self-portrait, I left all the pimples out because you always should. Pimples are a temporary condition and they don't have anything to do with what you really look like. Always omit the blemishes – they're not part of the good picture you want." – Andy Warhol
Also read: Inspiring Quotes on Natural Beauty and Having a Beautiful Soul
3. Andy Warhol on Just Doing It
"Don't think about making art, just get it done." – Andy Warhol
Learn more: 7 Morning Motivation Techniques
4. Andy Warhol on Not Knowing What He's Talking About
"I always hear myself saying, 'She's a beauty!' or 'He's a beauty!' or 'What a beauty!' but I never know what I'm talking about." – Andy Warhol
5. Andy Warhol Quote on Learning How to Live
"People need to be made more aware of the need to work at learning how to live because life is so quick and sometimes it goes away too quickly." – Andy Warhol
Also read: 17 Life-Changing Quotes and Phrases
6. Andy Warhol on What Art Is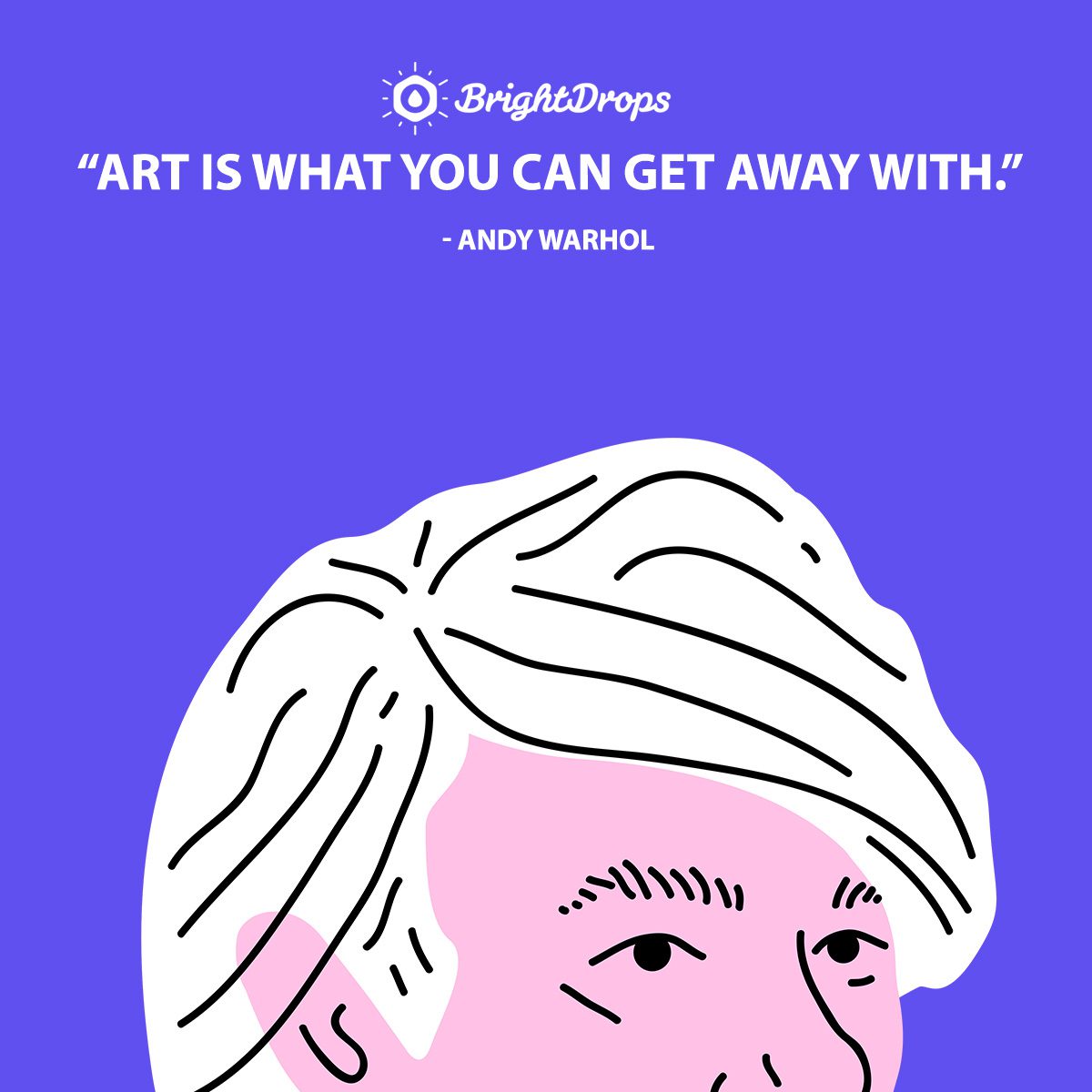 "Art is what you can get away with." – Andy Warhol
7. Andy Warhol on Looking Too Hard
"But I'm afraid if you look at a thing long enough; it loses all of its meaning." – Andy Warhol
8. Andy Warhol on Waiting and Patience
"The idea of waiting for something makes it more exciting." – Andy Warhol
You may also like: 46 Jane Austen Quotes to Steer You Towards Joy and Individuality
9. Andy Warhol Quote on Never Stopping
"It doesn't matter how slowly you go so long as you do not stop." – Andy Warhol
10. Andy Warhol on Fantasies
"Everybody must have a fantasy." – Andy Warhol
11. Andy Warhol on Creating Something That Lives On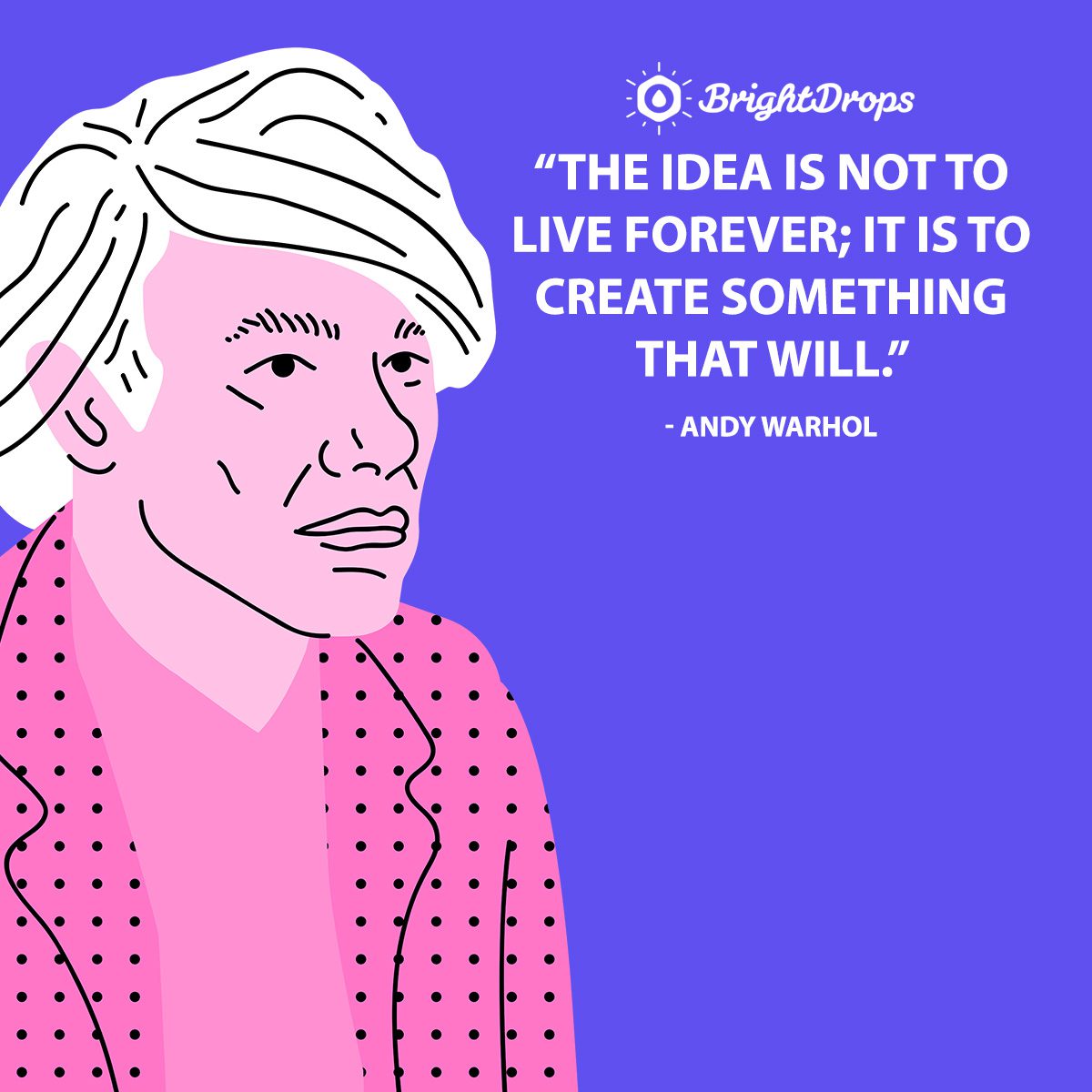 "The idea is not to live forever; it is to create something that will." – Andy Warhol
12. Andy Warhol on Why Everything Has Beauty
"Everything has it beauty, but not everyone sees it." – Andy Warhol
Also read: Marilyn Monroe Quotes
13. Andy Warhol on Who an Artist Is
"An artist is somebody who produces things that people don't need to have." – Andy Warhol
14. Andy Warhol on Beauty and Intelligence
"Beauty is a sign of intelligence." – Andy Warhol
15. Andy Warhol Quote on the Power of Saying 'So What?'
"Sometimes people let the same problem make them miserable for years when they could just say, 'So what.' That's one of my favorite things to say. 'So what.'" – Andy Warhol
Learn more: 11 Habits to Develop an Attitude of Gratitude In Every Situation
16. Andy Warhol on the Beach
"I can never get over when you're on the beach how beautiful the sand looks and the water washes it away and straightens it up and the trees and the grass all look great. I think having land and not ruining it is the most beautiful art that anybody could ever want to own." – Andy Warhol
Get inspired: Nature Quotes
17. Andy Warhol on Pictures
"A picture means I know where I was every minute. That's why I take pictures. It's a visual diary." – Andy Warhol
18. Andy Warhol on Why He Does Art
"I just do art because I'm ugly and there's nothing else for me to do." – Andy Warhol
19. Andy Warhol Quote on Change
"They always say time changes things, but you actually have to change them yourself." – Andy Warhol
Read more: Quotes About Change
20. Andy Warhol on Flowers
"I always notice flowers." – Andy Warhol
21. Andy Warhol on Looking Fabulous
"If you can convince yourself that you look fabulous, you can save yourself the trouble of primping." – Andy Warhol
22. Andy Warhol Quote on Garbage
"Just because people throw it out and don't have any use for it, doesn't mean it's garbage." – Andy Warhol
Also read: 33 Inspirational Quotes for Women
Who Was Andy Warhol?
American artist Andy Warhol turned the art world on its head when he pioneered the genre known as 'Pop Art', taking everyday, commercially mass produced objects and turning them into art, like his famous Campbell's Soup painting, as well as portraits of celebrities including Marilyn Monroe and Elvis Presley.
A serious and rare illness at the age of eight confined Warhol to bed for many months, and it was during this time that he first developed an interest in art, courtesy of his mother who was a keen artist herself and who gave him his first lesson in drawing.
His work is still very much in evidence today, more than 30 years after his death, and can be seen on t-shirts and posters in stores across the world, but he was also a film director and producer who is probably most known for his 1965 adaptation of Anthony Burgess' novel 'A Clockwork Orange'.
When he died from heart arrhythmia in 1987, his will stated that his entire estate be used to create a foundation for the advancement of visual arts, which was created that same year.