It may be more than 150 years old, but Alice in Wonderland is an enduring story of a little girl and her adventures as she follows the rabbit through the rabbit hole. A riot of nonsense and mayhem, the story is a wonderful escape from the restraints, rules, and regulations of everyday life, and will appeal to anyone who knows that a little bit of madness is a wonderful thing.
With lines from Alice, the White Rabbit, and of course the Mad Hatter, as well as some of the other crazy characters, these Alice in Wonderland quotes will help you to celebrate eccentricity, while providing some mantras that shouldn't make a lot of sense, but do anyway. Said to have been created on a golden afternoon in Oxford, the story has provided some of the most notable quotes from the world of film and books, including the Cheshire Cat's 'we're all mad here'.
A wonderful tale that draws together characters from all walks of life, the story will show you that it's okay not to be like everybody else, and that our imaginations are perhaps our most powerful tools. So, grab a cup of tea (or have an entire tea party, why not?), and delve into this list of strange but thought-provoking Alice in Wonderland quotes that might just inspire you to let your stranger side out every once in a while.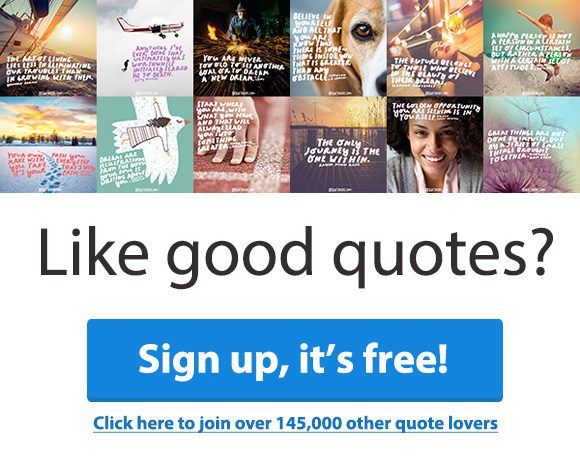 Looking for more quotes from your favorite kids movies? Take a look at these famous Movie quotes and these Disney quotes.
Alice In Wonderland Quotes
"Who in the world am I? Ah, that's the great puzzle." – Alice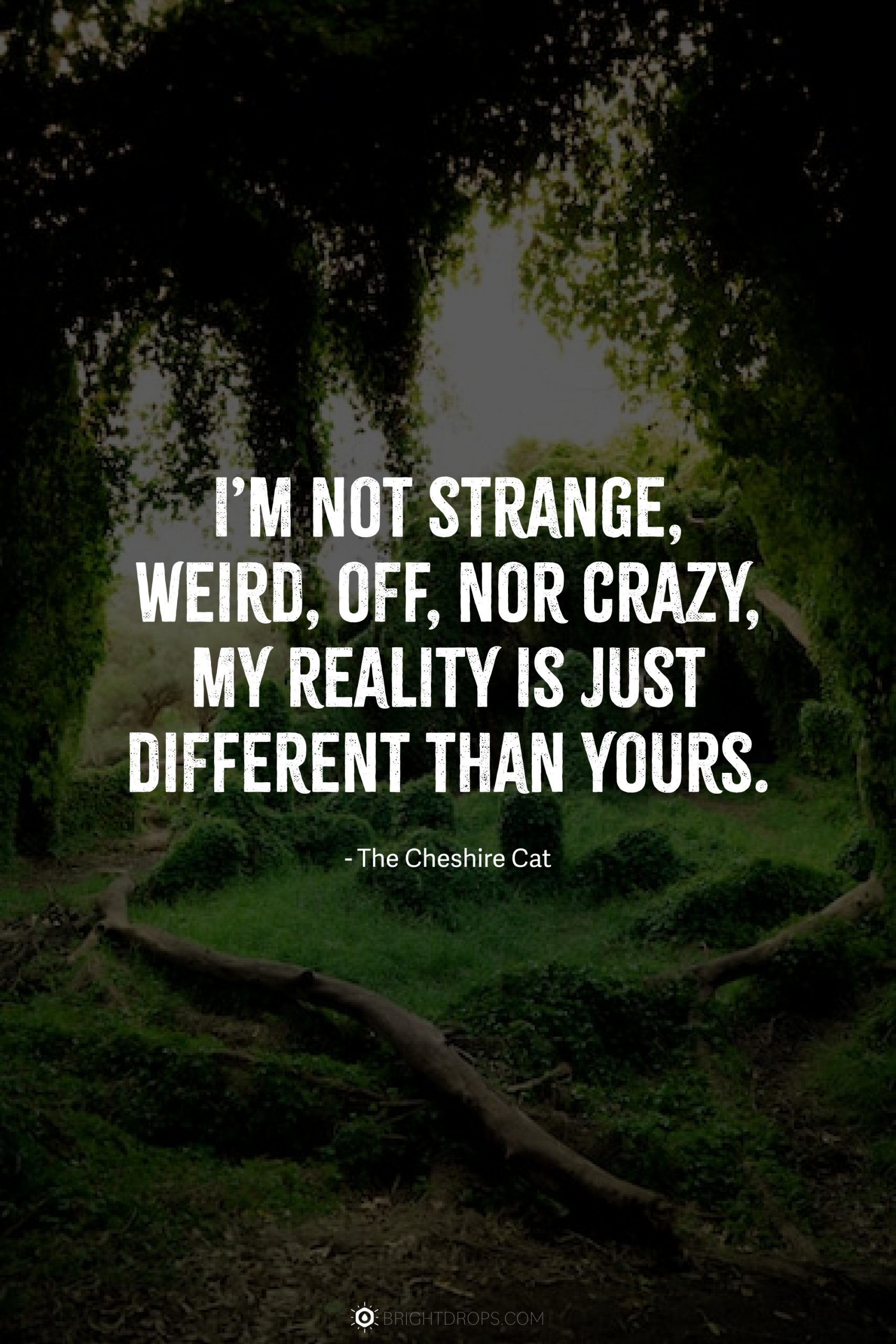 "I'm not strange, weird, off, nor crazy, my reality is just different than yours." – The Cheshire Cat
"Imagination is the only weapon in the war against reality." – The Cheshire Cat
You may also like: These inspiring quotes from Dr. Seuss: https://brightdrops.com/dr-seuss-quotes
"It's a poor sort of memory that only works backwards" – The Queen of Hearts
"The hurrier I go, the behinder I get." – The White Rabbit
"Why is a raven like a writing desk?" – Mad Hatter
Related: Shel Silverstein Quotes
"If I had a world of my own, everything would be nonsense." – Alice
"Begin at the beginning" – The King
"I don't see how he can ever finish if he doesn't begin." – The Mock
"Everything's got a moral, if only you can find it." – The Duchess
"No wise fish would go anywhere without a porpoise." – The Mock Turtle
"If everybody minded their own business, the world would go around a great deal faster than it does." – The Duchess
"We're all mad here. I'm mad. You're mad." – Cheshire Cat.
"Why, sometimes I've believed as many as six impossible things before breakfast." – The White Queen
"If you don't know where you are going any road can take you there." – The Cheshire Cat
"You know you say things are much of a muchness — did you ever see such a thing as a drawing of a muchness?'" – The Dormouse
"If you'll believe in me, I'll believe in you. Is that a bargain?" – The Unicorn
"For if one drinks much from a bottle marked 'poison,' it's almost certain to disagree with one sooner or later." – Alice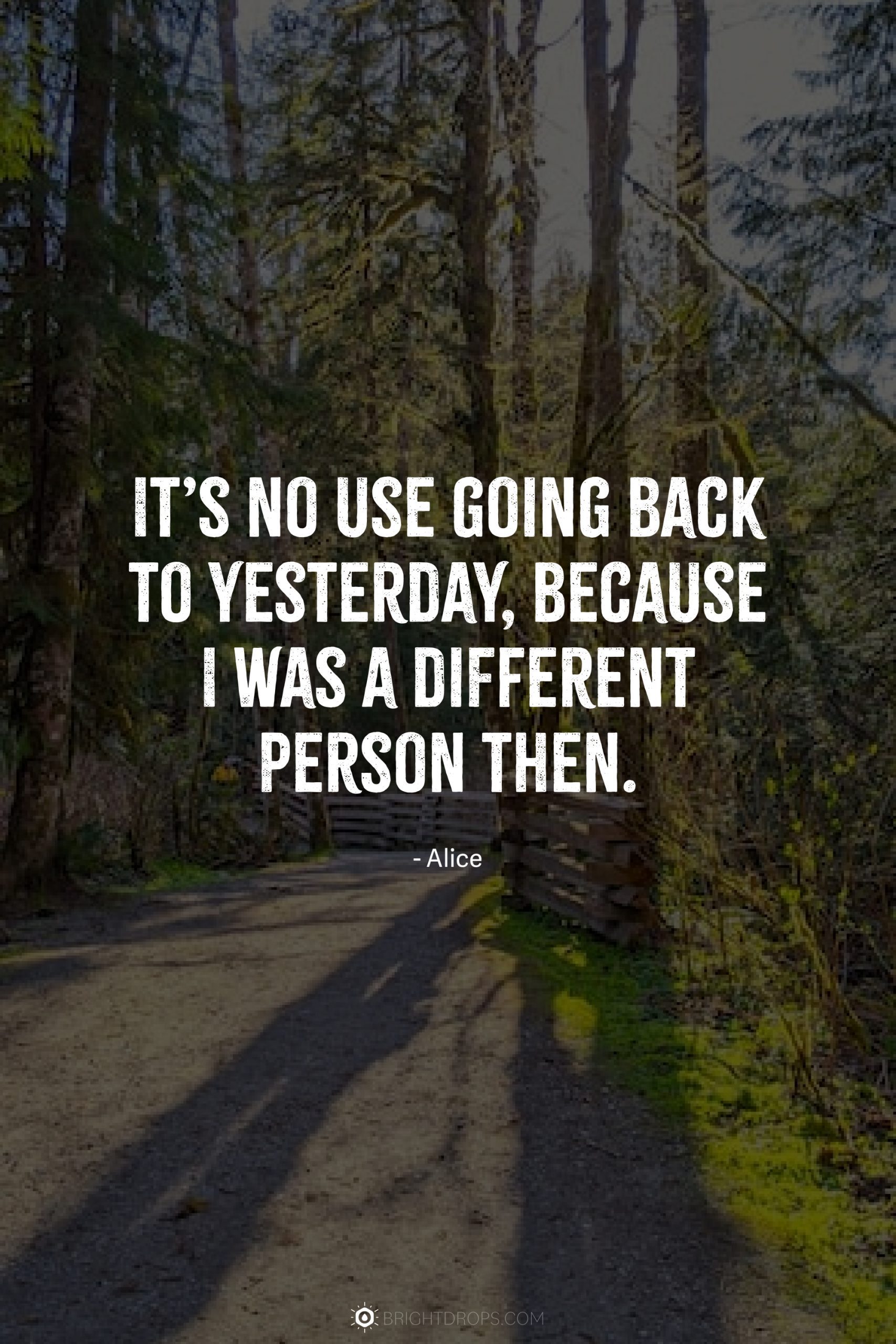 "It's no use going back to yesterday, because I was a different person then." – Alice
"I am under no obligation to make sense to you." – Mad Hatter
"And what is the use of a book, thought Alice, without pictures or conversations?" – Alice
"I give myself very good advice, but I very seldom follow it." – Alice
"How puzzling all these changes are! I'm never sure what I'm going to be, from one minute to another." – Alice
"But that's the point. If you don't think, you shouldn't talk." – March Hare
More Good Quotes: