Profound and gentle, these Dumbledore quotes should make their way into your purse, pocket, or head, because they will guide you towards self-belief and act as a reminder that love is the most powerful magic of all. Filled with reminders that life is for living in the here and now, and that there is good in any situation, these quotes should be part of your everyday affirmation practice.
Perhaps the most famous headmaster in the world, Albus Dumbledore ruled over Hogwarts School of Witchcraft and Wizardry in the Harry Potter franchise, and was also the leader of The Order of the Phoenix, an organization he set up to fight the Dark Lord Voldemort. Despite being the most powerful wizard ever, Albus maintains an air of calm and serenity, and is Lord Voldemort's most feared adversary, perhaps because the Dark Lord knows that the aged wizard's most potent magic is that of love.
Full of wisdom, Dumbledore bestowed upon the world a myriad of life lessons, and made the world a better place for them, in particular the children and young people who could take solace from what he said. He showed viewers and readers that it was ok to dream, and to believe in things that we don't understand, and that above all, love will save the day.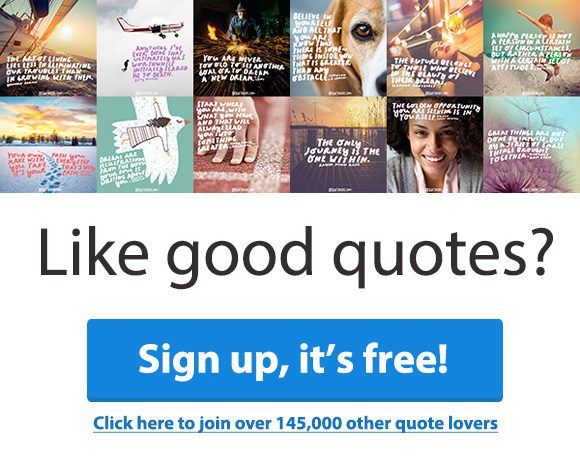 For more, make sure to check out these Harry Potter quotes.
Dumbledore Quotes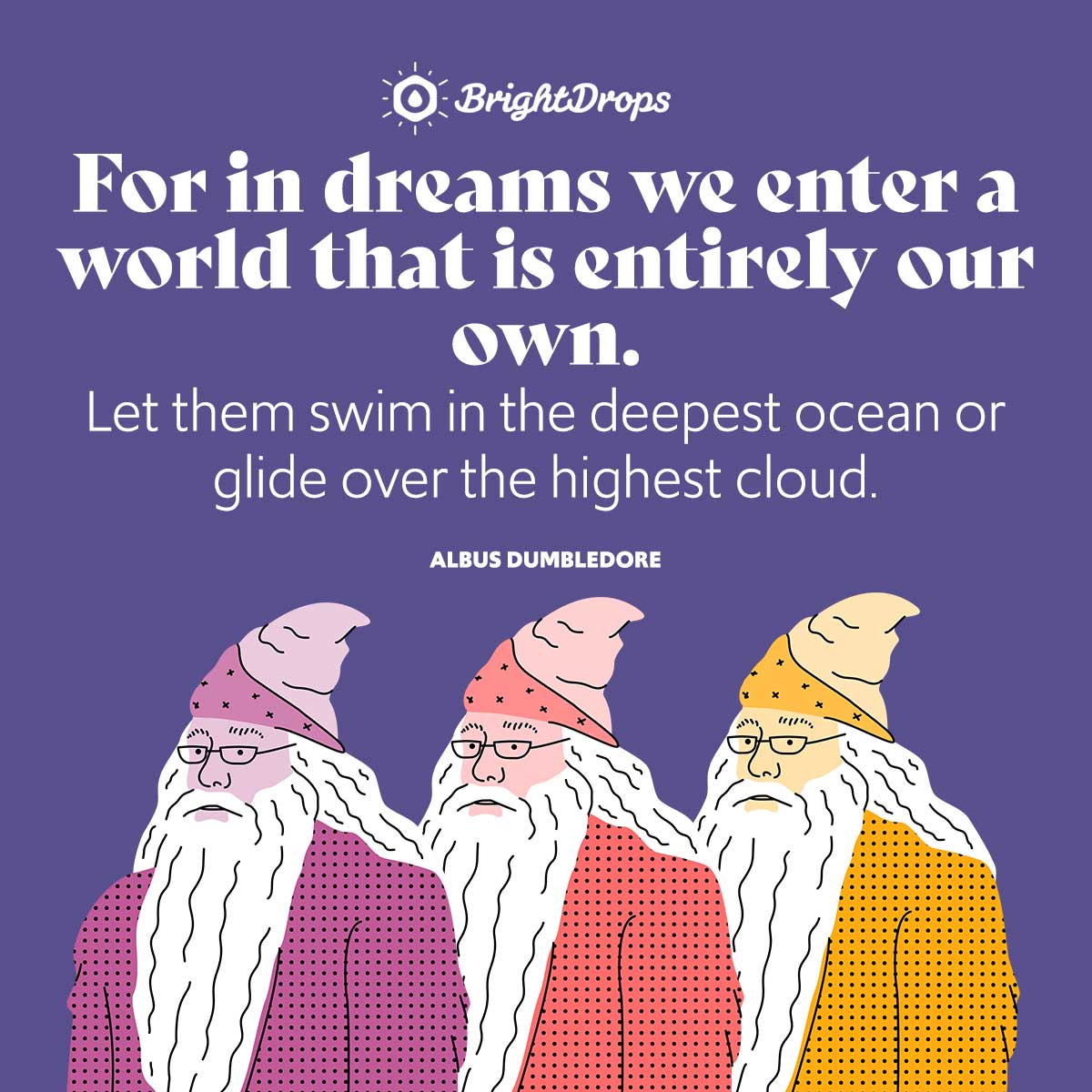 "For in dreams we enter a world that is entirely our own. Let them swim in the deepest ocean or glide over the highest cloud." – Albus Dumbledore
"Happiness can be found, even in the darkest of times, if one only remembers to turn on the light." – Albus Dumbledore
"The best of us sometimes eat our words." – Albus Dumbledore
"We are only as strong as we are united, as weak as we are divided." – Albus Dumbledore
"We should exercise caution with our curiosity." – Albus Dumbledore
"Words are, in my not-so-humble opinion, our most inexhaustible source of magic. Capable of both inflicting injury and remedying it." – Albus Dumbledore
"Ah, music. A magic beyond all we do here!" – Albus Dumbledore
Albus Dumbledore Advice Quotes for Harry Potter
"Do not pity the dead, Harry, pity the living. And above all, those who live without love." – Albus Dumbledore
"Of course, it is happening inside your head, Harry, but why on earth should that mean that it is not real?" – Albus Dumbledore
"And now, Harry, let us step out into the night and pursue that flighty temptress, adventure." – Albus Dumbledore
"I am not worried, Harry. I am with you." – Albus Dumbledore
"It is our choices, Harry, that show what we truly are, far more than our abilities." – Albus Dumbledore
Albus Dumbledore Quotes on Age
"Youth cannot know how age thinks and feels, but old men are guilty if they forget what it is to be young." – Albus Dumbledore
"Age is foolish and forgetful when it underestimates youth." – Albus Dumbledore
Albus Dumbledore Quotes on Death
"It's the unknown we fear when we look upon death and darkness, nothing more." – Albus Dumbledore
"To the well-organized mind, death is but the next great adventure." – Albus Dumbledore
Albus Dumbledore Quotes on Love
"It was your heart that saved you." – Albus Dumbledore
"To have been loved so deeply, even though the person who loved us is gone, will give us some protection forever." – Albus Dumbledore
"Where your treasure is, there your heart will be also." – Albus Dumbledore
"While we may come from different places and speak in different tongues, our hearts beat as one." – Albus Dumbledore
"You think the dead we loved truly ever leave us?" – Albus Dumbledore
Albus Dumbledore Quotes on Pain
"We cannot protect the young from harm. Pain must and will come." – Albus Dumbledore
"This pain is part of being human . . . the fact that you can feel pain like this is your greatest strength." – Albus Dumbledore
"You care so much you feel as though you will bleed to death with the pain of it." – Albus Dumbledore
Albus Dumbledore Quotes on Perseverance
"It is important to fight and fight again, and keep fighting, for only then can evil be kept at bay though never quite eradicated." – Albus Dumbledore
"We must try not to sink beneath our anguish . . . but battle on." – Albus Dumbledore
Albus Dumbledore Quotes on What is Right
"Dark times lie ahead of us and there will be a time when we must choose between what is easy and what is right." – Albus Dumbledore
"If the time should come when you have to make a choice between what is right, and what is easy, remember what happened to a boy who was good and kind and brave." – Albus Dumbledore
"People find it far easier to forgive others for being wrong than being right." – Albus Dumbledore
Albus Dumbledore Quotes on Truth
"It is my belief that the truth is generally preferable to lies." – Albus Dumbledore
"The truth. It is a beautiful and terrible thing, and should therefore be treated with caution." – Albus Dumbledore
"I have no power to make other men see the truth." – Albus Dumbledore
More Good Quotes for Harry Potter Lovers: